This past year has been a challenging one for everyone across the globe.  The music industry has been hit especially hard with small venues closing, touring musicians unable to perform and uncertainty around when the concert industry will be able to open back up again. Despite this, musicians are still creating and writing new material and many folks – professional musicians and those who just enjoy playing – have spent time during quarantine devoted to becoming more proficient or learning a new instrument altogether.
This is where Rob Spampinato and his Rockland County, NY based multi-generational music education program, Rob's School of Music, come in. Rob and his team of dedicated teachers quickly pivoted to online only lessons when they realized that the pandemic wasn't going away quickly.
Since April of 2020, the school has provided over 4,500 online lessons to in everything from guitar, bass, drums, keys, production, DJing to students ranging in age from preschoolers to adults in their seventies.
As we at Grateful Web love all sorts of live music and have been missing going to shows and festivals, we decided to sit down with Rob to discuss how he and his school custom tailor their lessons to their students all over the world with the hope that some of our readers who have never picked up an instrument before, or those who want to learn a new instrument or get better at the one they know how to play, would be inspired by the work Rob and his team are doing.
Grateful Web: This has been an unexpected and unprecedented year for everyone, yet you were able to successfully pivot from in-person to online lessons totaling in 4,500 online lessons since April 2020.  What contributed to your success?  What were some of the things you employed to help your students learn the best they can online vs. in person.  What are the pros to an online curriculum and what are the aspects of an online curriculum do you like the best?
Rob Spampinato: We took the whole school online in mid-March 2020. It was about a week and a half before things got full-blown around the country. We were the first music school (and the first school in general) in the area to move to virtual, so our students had time to adjust before their whole world moved online. As scary as it all has been, we tried to find the opportunity in the situation. We made video tutorials for the students explaining how to log in and get the best audio on their end. I outfitted all of my teachers with professional lighting, audio interfaces, and multicamera setups to make sure the online experience was on par with an in-person lesson. We also employ proprietary software that allows us to track practice, send assignments, send interactive videos and give the student a forum to ask questions and show their progress. The virtual lessons' biggest positive is that our students can practice everything they learn right after the lesson ends. In the past, for an in-person lesson, a student would have to drive up to thirty minutes to the school for their lesson and then the same distance home afterward. At that point, the first thing they do is make/eat dinner, play video games, do homework, and watch tv. They might not touch that instrument for 24-48 hours. With virtual lessons, the student is right where they stared at home with the instrument in their hands once the lesson concludes. We find the virtual students practice on average 30 to 90 minutes after the lesson ends. This increases retention and growth in a way you couldn't achieve with an in-person lesson.
GW: You're a musician yourself and have toured and played in bands throughout your career.  How did you come to start a school and how did you develop the teaching style and philosophy of Rob's School of Music?
RS: I toured extensively in my late teens till my late twenties. Once my son was born, I transitioned to mostly studio work and corporate cover gigs. That allowed me to be home for my son. I'd always taught sporadically between tours, but the idea of opening a school came pretty randomly. I was offered a job taking on some students at a local music store, Alto Music, in early 2017. Within a few months, I'd taken over the entire music lesson program at the music store. Nearly a year to the day when I first started at Alto Music, I was called up to their corporate headquarters to be informed that they would be closing that location. On the way home from that meeting, I called a real estate friend, and that very day I found the location that is the current Rob's School of Music. After a two-month build-out, I open Rob's School of Music in Suffern, NY. My goal is the give people the skills to play music forever. Music didn't come easy to me growing up. I started guitar at age five and quit when I was six because my teacher didn't connect to me. I bounced around all school instruments (bass, piano, drums, clarinet), but none stuck. When I started on the guitar again in my early teens, I was lucky to have found a teacher who made music fun. That stuck with me. As I progressed and eventually attended college for a music degree, I never lost sight of the fun element. Music made sense to me when it was taught in a way I understood. When I say, "my goal is the give people the skills to play music forever," my intention is to break down the preconceived notions of what music education is and make it a highly personalized, fun experience so that students have the skills to make music a part of their life forever
GW: How do you choose the teachers for your program? What are the important things that you look for when hiring a teacher? How do you match teachers with students?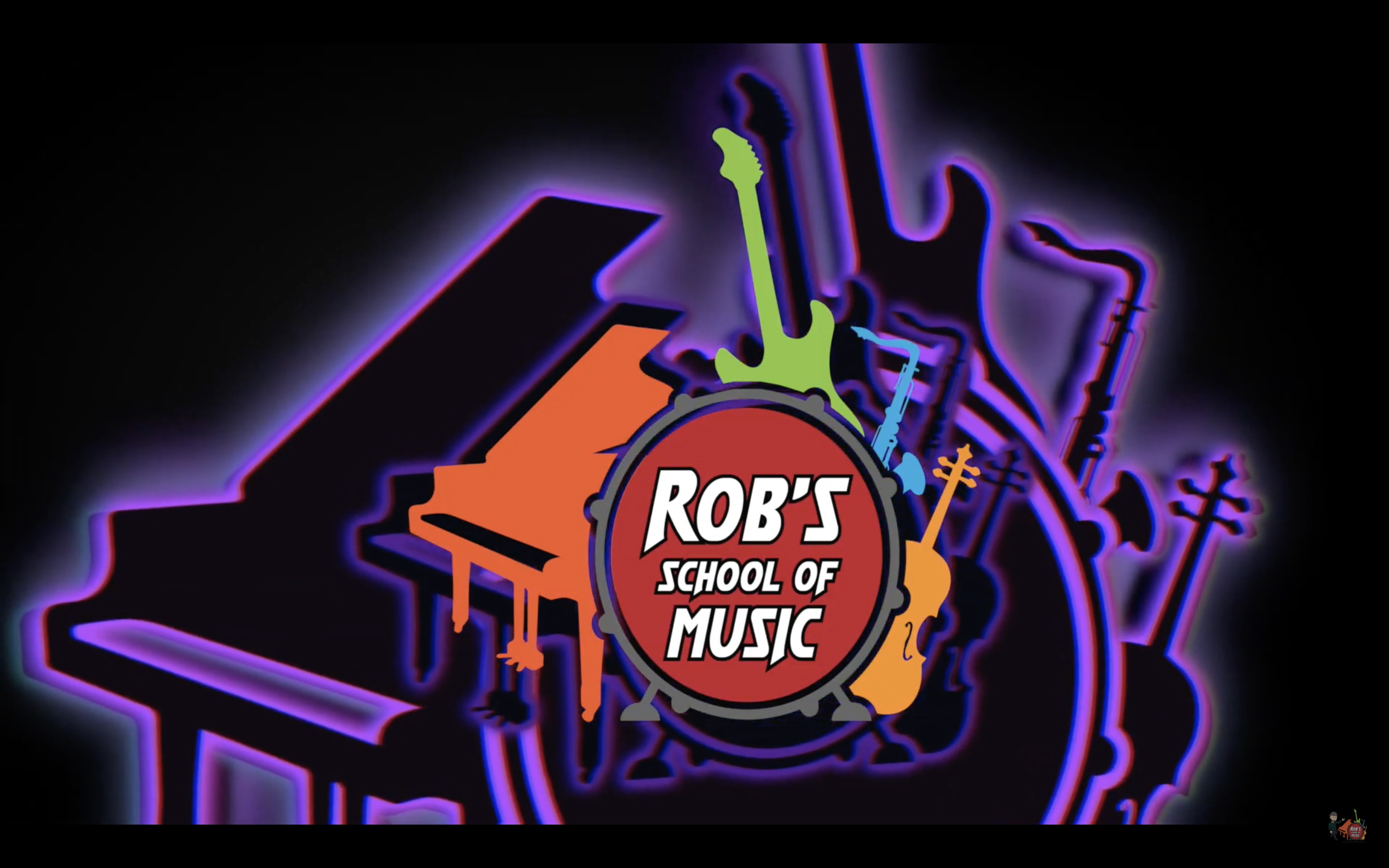 RS: A huge misconception about music education is that if a musician is a great player, they must be great teachers. Having great chops and teaching those chops to someone are completely different skill sets. All of my teachers are college-educated musicians with numerous years touring, recording and teaching. As nice as that sounds, my team's biggest asset is that each one of them is a great person. All of the teachers I employ are well vetted before making them a part of my program. They must be patient, warm, charismatic, and, most importantly, flexible. Every member of my team understands that it isn't about the way they want to teach the material; it's about how the student can learn it. My teachers all specialize in different skill sets, but all share my same DNA. If a student wants a more traditional, theory-based lesson, we have a teacher for that. If they want to learn metal guitar, we have a teacher. With the school is 100% virtual for the last year, we've been able to hire teachers around the country. For example, our lead drum instructor is a Berklee graduate who personally studied with legends such as Mike Mangini (Dream Theater). This teacher happens to live in Utah, making in-person lessons with him impossible at our physical school, but all of our students get to learn with him weekly from the comfort of their own home.
GW: As you teach students of all ages and all levels, what's your philosophy when it comes to teaching individual students? How do you tailor lessons for each student?
RS: Every new student receives a questionnaire so we can learn their goals, background, and, more importantly, their "why." Once we know why they want to play music and the time they can put into it, we develop a completely proprietary lesson program for them. Everybody is different, so how could we assume everyone would learn the same? Everyone gets their own plan. We use songs they are interested in to teach them various skills. Within the first 2 lessons, they play songs they love while simultaneously building up their skill vocabulary. We gamify the process; learning new songs equals learning new skills, unlocking various new songs. The same process applies to a five-year-old can be applied to a 55-year-old. Learning becomes a fun game if you get to the why and build a plan around it.
GW: You teach students of all ages.  What do you recommend for adults looking to learn an instrument for the first time?  How do you encourage adults who think that it's too challenging to learn a new instrument - do you think anyone can learn?
RS: A few common walls adult students put up are "I'm too old" or "I played when I was a kid, but now I have no time." These are defense mechanisms because they are generally afraid to try something and fail. There is no such thing as too late; there is no such thing as an unreachable student. My team and I work with students as young as four and as old as 78. Because we build a plan completely unique to each student, we immediately remove many of the obstacles adult students anticipate. We simplify songs to make them easier to learn; we provide detailed homework plans to ensure the information is properly digested. Imagine never playing the guitar and leaving after the first lesson and playing "Free Fallin' " by Tom Petty. That is what we do using our methods.
GW: What do you recommend for adults who may have a beginner's understanding of an instrument but want to become a better player? How would you approach teaching a student with a little bit of knowledge who wants to level up?
RS: Our custom tailor lesson program's beauty is that it is totally based on the student. If you come in with basic knowledge, we will take you to the next level. Many of our adult students are players who have plateaued with their instrument. They learned in their teens or college but stopped once they learned enough to get by. Again, when taught with a traditional cookie-cutter method, students become bored with the stock material and end their lessons, leaving them with an incomplete education. When an adult student who has a basic knowledge of the instrument approaches us for lessons, we assess and go down whichever road they are interested in. Maybe they want to learn how to solo better; maybe they want to learn to read music. Every one of our programs and students is different, so students will never get bored because it's their own unique program.
GW: A lot of people are reluctant to start playing an instrument because they find practicing tedious and/or overwhelming. How do you ease that fear in a student and what's your philosophy when it comes to practice? What are the best methods and how much time do you recommend your students dedicate each day?
RS: One of the questions on our new student intake questionnaire is "how much time per week can you commit to practicing." There is no way around practicing if you want to get good at something but knowing the student's availability upfront allows us to factor into each lesson. If they don't have much practice time open, we have to give less material weekly to overwhelm them. It's all about the pacing and delivery of the material. We find that there should at the very least be four half-hour practice sessions between weekly lessons. To optimize practice time and fast route growth, we suggested spending a third of each practice session on something challenging. Most people like to do what is easy for them or what sounds good, so they're inclined to spend the whole practice session on fun material, but if they devoted a third of the time to challenging material, they would overall progress faster.
GW: What's the most rewarding or inspiring thing about teaching people of all ages how to play instruments? What are some of the things that excite you about witnessing a student's progress?
RS: My favorite part of teaching is watching someone do something for the first time. Especially when it is something that they had convinced themselves they couldn't do or were told at some point in their life they'd never be able to do. Playing music isn't just fun and entertaining, but playing music builds confidence, dedication, and expression. It is a release and transference of energy. It is amazing to be in the room when someone gets to jam in a band for the first time or see their eyes light up when they nail a complex progression on a virtual lesson.
GW: I am an adult, I want to start a band, but I've never done it before. How do I get started? What do I need to know?
RS: Our Rock Band program is one of the best parts of our school. We assemble bands of students who are of equal skill levels, have weekly rehearsals, and eventually book them paying gigs. We've had to pause the in-person playing due to Covid, but we have a full waitlist when it is safe to start up again. The most important element of being in a band is to be cool. Be respectful, be on time, keep your volume in check and have fun. No one has ever started a band to have a bad time! We teach all of our band students the art of inter-band dynamics.  Here are some of the basic band rules we teach -
Rule #1 - Do not play or noodle around when someone is talking.
Rule #2 - If rehearsal starts at 7, that means be set up and tuned up by 7 and ready to go.
Rule #3 - Rehearsal is for Rehearsing. Come knowing all of your parts and prepared to play. Nothing kills the mood more than stopping a song because someone doesn't know their parts.
GW: Grateful Web celebrates listening to and going to see the music we love live.  How do some of those same emotions we feel when experiencing music translate to learning how to play/playing music?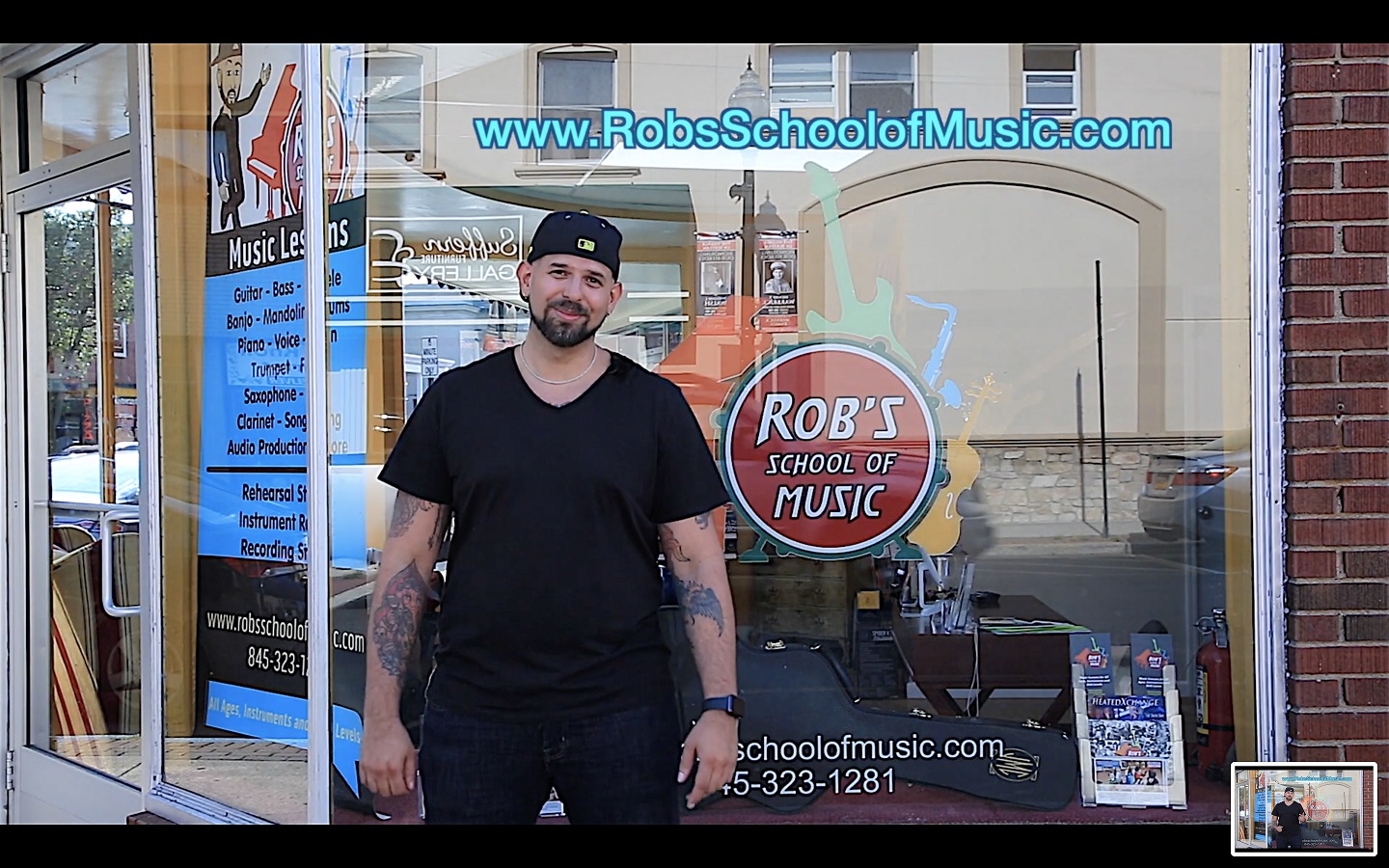 RS: Music can be seen through two lenses. First, you can see it as a consumer, a fan, someone who watches and listens to music for enjoyment. The second lens is that of a practitioner, someone who plays or creates music and is hypercritical and analytical of all the music around them. To be able to experience music from both sides of the stage is a true gift. As I mentioned earlier, playing and listening to music is a transference of energy. Standing in the crowd hearing Pearl Jam play "Better Man" as all MSG sings, the first verse is life changing. Now imagine being in a packed bar, playing the same song solo and an acoustic guitar, and every person in the room is singing at the top of their lungs. "Better Man" is a four chord song. It isn't a Rush song, you could play it within a month of playing guitar, but that doesn't matter. You might not be Eddie Vedder, that bar isn't MSG, but the energy is the same. You playing that song, you performing that song is making that moment happen. That is what playing music is like.
GW: I want to learn how to play an instrument, but I have no idea what kind of guitar/bass/drum kit/instrument to get. How do you suggest students (and players in general) choose the best instrument for them?
RS: This is a prevalent question with a complicated answer. For a 4-6-year-old, I'd say definitely piano or drums, but as you get old, the answer changes. The piano is the best to start with if you want a bigger understanding of music and music theory. All piano students learn to read music from the beginning, and the piano is laid out very clearly to understand the notes and scales quickly. If the student is looking for instant gratification, drums might be a better choice because you can learn a basic beat fairly quickly. Guitar is also an instrument you can play songs on quickly, but with guitar comes an extra layer of complexity. You hit the keys on a piano or drum set or bang the drum, and you get sound. One action equals a sound. With the guitar, you fret the notes and then strum. Two actions are needed to make a sound. It's not a steep learning curve but sometimes better suited for 8-year-olds or older.
GW: In addition to running a school, you've started interviewing professional musicians for your YouTube channel/podcast. What do you enjoy about talking to the pros? What kind of things do you want your students to learn from them?  Who have you had the most interesting conversations with for this series?
RS: The interview series has been a true blessing. Getting to chat with such incredible musicians has been huge for my students and me personally. We have an amazing community and ecosystem at the school, and Covid sort of put that on pause. My goal with the interview series was to provide my students with a play to hang with each other digitally and these amazing musicians. One of the most common questions I ask is how each musician deals with stage fright and anxiety. Being that we are a school, many of our students are at the beginning of their musical journey and playing on stage in front of people can be very scary. Every professional musician I've asked that question to has been so honest and helpful to my students in showing them that everyone at all stages of their journey goes through those feelings. Another big topic is how they got the gig. A big part of my teaching philosophy is to educate students on all aspects of a music career. Just because you might not become the next Taylor Swift doesn't mean you can't make a living playing music. Getting to hear how Alice Cooper's guitarist or Guns N' Roses' guitarist got the gig is incredibly inspiring. Still, at the same time, I'm equally excited to share the story of how one guitarist has played on every Jason Aldean record but doesn't tour with him or Kelsea Ballerini's Musical Director got the audition by fudging about his piano skills and then practicing around the clock to get ready for the gig.  It is not lost on my the gift of knowledge and experience I get to share with my students by talking to musicians such as Devin Townsend, Richard Fortus, Andy Wood, Nita Strauss, Laura Escude, Billy Sheehan, Derek Sherinian, Adam Neely, Yvette Young, Mark Lettieri, Tim Pierce, Rudy Sarzo, Bruce Kulick,  Zach Myers, SNL guitarist Jared Scharff, Andy Timmons, Ryan Roxie, Bumblefoot, Nick Perri, Todd Kerns, and Pete Thorn.
GW: What's next for Rob's School of Music? When's the best time to start lessons?
RS: We will be celebrating our 4th anniversary in April. We are collaborating with various companies to create gift bags for all of our students, thanking them for riding this Covid wave with us. The virtual lesson side of things is booming; we have students all around the USA and a few international students. The best time to start lessons is now!  Every month I've been using new technology to make the virtual learning experience even better.
Ideally, with vaccines rolling out, we hope to slowly start to open for in-person lessons over the summer, but it's not something we can plan for just yet. Over this past year, our students' safety has been our number one priority. Believe it or not, the amount of work a teacher has to put into a virtual lesson is about double that of an in-person, but it's well worth it to keep everyone safe.
Our 2021 plan is to keep going with the interview series on YouTube; we have some huge names coming up for the spring. We're also growing the YouTube channel and posting weekly tips and micro lessons. All of the interviews are posted Wednesday, and the lessons/tips on Fridays at youtube.com/robsschoolofmusic.
GW: Is there anything else you want us to include/want readers to know about you/the school?
RS: Aside from the virtual lessons, the YouTube channel, and the interview series, I have a weekly show on the YouTube channel called Record Talk. On each episode on Record Talk, we (myself and my childhood best friends (Brian Winder in Chicago and James Mirarchi in Scottsdale, Arizona) discuss an iconic album front to back along with side topics like watches and sneakers comics and music gear. Basically, it's a live weekly hang where we nerd out about amazing records.
To learn more about Rob's School of Music visit their website https://robsschoolofmusic.com
And their YouTube channel