Last night's rain has cooled down the temperature to the mid 70s, so it's a beautiful morning for your drive out to the mountain for Wakarusa 2012. The music is scheduled to begin in the early afternoon today and go through Sunday night, and there are so many awesome and unique bands it's hard to choose which shows to see.
I'm sure every show at Wakarusa is going to be incredible--if I could somehow make it to every show over the next four days, I would--but unfortunately you have to choose.
Here are some of the shows you won't want to miss for Thursday of Waka:
12:00 p.m. War Chief
Who wouldn't want to be at the first show of the festival? I don't know too much about War Chief, but I do know that the people who have been at the site since Wednesday will be ready to get their festival started, so this will be a fun show. If you're all set up and ready to go at high noon, make your way down to the Backwoods stage for this show.
I, like many others, will probably be setting up camp during the afternoon, so any of the shows I can make it to will be awesome. There is something going on at every stage except the main stage starting at 1:00 p.m., so there's plenty to see.
5:30 p.m. Heartless Bastards
I love the Heartless Bastards, so I am definitely going to make my way to this show. Often compared to fellow Ohio-based band The Black Keys, this garage-rock band will put on a fun rock show to get your night of music started.
After this show things really start to get good (and potentially confusing), so Shannon McNally (at 6:00 p.m.), Railroad Earth (at 6:30 p.m.) or Kids These Days (at 5:45 p.m.) will all be great places to be. Make sure that you make your way to the Main Stage by 9 p.m., however, because you won't want to miss...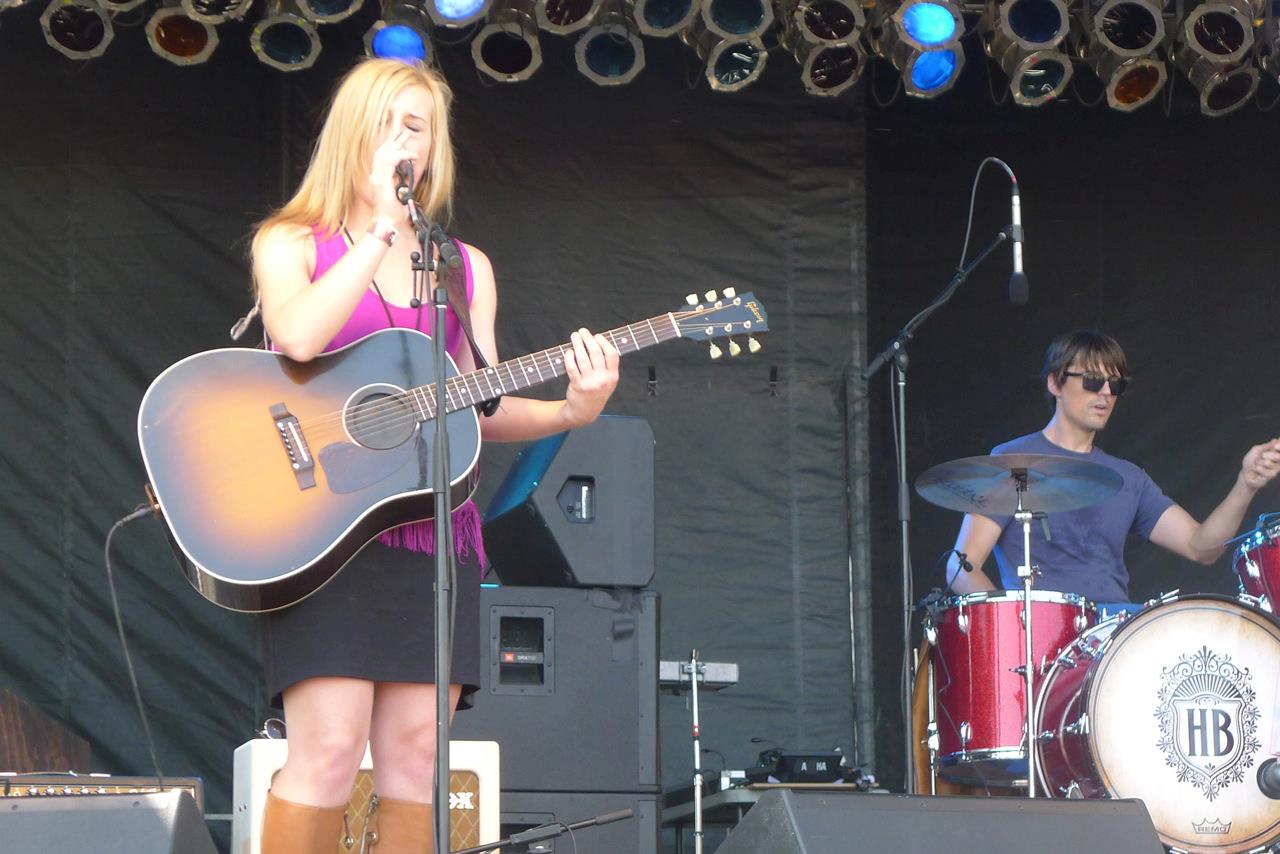 9:00 p.m. Weir, Robinson, & Greene Acoustic Trio
This may be a once-in-a-lifetime type show, so I will probably stay at the main stage. Anything that brings Bob Weir of the Grateful Dead, Chris Robinson of The Black Crowes and the ever-eclectic Jackie Greene together on stage is sure to be a crowd favorite. I'm hoping to hear some old favorites mixed in with stuff that may be only played tonight.
After this set I will probably stay at the Main Stage for...
10:30 p.m. Pretty Lights
I've seen Pretty Lights twice before, and both shows have turned in to a giant glowing party. If you are ready to dance, this will be the show for you, but if you're looking for a little more low-key environment, you can always head over to Perpetual Groove, also at 10:30 p.m.

Of all the conflicts this night, the 12:30 a.m. is probably the worst for me... Quixotic, Tea Leaf Green, Split Lip Rayfield and Dirtfoot are all playing on separate stages at the same time.
Quixotic and Dirtfoot also play around this time on Saturday night, and Split Lip plays late afternoon Friday, so I will probably stay at Tea Leaf Green. It will be 2 a.m. by then though, so I'm note really sure what I will feel like doing.
If you're looking for late night dance parties and great people watching, the Satellite Stage will be rocking until 6:15 a.m. I will probably be asleep by then, however, because Friday has some of the best shows all day, and I want to be well-rested.
Other fun things:
Most people will just be getting in today, so keep in mind that you will have all day Friday and Saturday to take advantage of all the non-music fun the festival has to offer: hike to the waterfall, go down the water slide, ride the ferris wheel and enjoy the vendors.
Check back tomorrow through Sunday for my rundown of which shows you won't want to miss. See you on the Mountain!