I'm coming up on my fourth Wakarusa, and it's hard to put into words exactly what I'm the most excited about because I just come into the festival KNOWING I'm going to have a great time. Each and every year the festival grows, and I can't wait to see what all is on-site for the 10th festival, taking place on Mulberry Mountain in Ozark, Ark. May 30 to June 2.
Here are the top five things you can expect from the festival:
1. Classics from your favorite artists
No matter what type of music you're normally into, some of your favorite artists will probably be at Wakarusa this year. Headlining the festival are Widespread Panic, Dispatch, STS9, The Black Crowes, Amon Tobin, Snoop Lion (formerly Snoop Dogg) and Umphrey's McGee, all of whom will be playing the main stage. One change this year to the festival line-up seems to be the addition of bigger headline performers to Thursday and Sunday night, making the full event pass the way to go if you want to see all your favorites.
For those with more Top 40 tastes, Of Mice and Men, Bauer and Icona Pop will all be playing over the course of the weekend and their shows may be a great way to check out something other than the songs you hear on the radio.
Besides the headliners and Top 40 acts, there are a number of other awesome bands you should get to know if you don't already. My friend Michelle has a great run-down of some of the best bands to check out.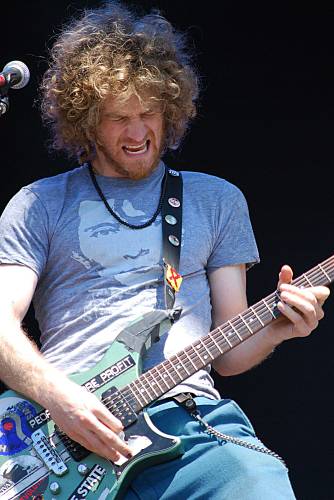 2. The great outdoors being…great
Mulberry Mountain in Ozark, Ark. is a perfect setting because it doesn't get too hot (usually) or too cold (usually), and there is plenty of shade if you need to cool down during the day. I've been to a few other festivals, but nothing beats shows on the mountain for me.
Shuttles on-site take festival-goers to the Ozark Highlands Trail, where they can enjoy a mid-day hike or a dip in the nearby Mulberry River. If you haven't made it out to the waterfall, make a point to get out there this year.
The Backwoods Stage is just that…back in the woods, and if you haven't made it out there for a show I would highly encourage it because it is one of the most unique venue experiences you will ever encounter (jamming in the middle of the forest… It doesn't get much better.)
A word of warning about camping: DO make sure to secure all of your food items before leaving your campsite or going to bed each night—black bears are natives of the mountain, too, and they love Wakarusa as much as I do.
3. To wander into your new favorite band
I first saw Lord T. and Eloise at a fraternity party at the University of Arkansas my junior year of college. I first saw Quixotic when I lost and looking for my friends a few Wakarusa festivals ago. I really got into SOJA after I interviewed Jacob Hemphill last summer. Whether its wandering into a tent for some shade or passing through a show on your way back to your tent, you WILL find awesome new music—you'll be surrounded by it all weekend, so it would be impossible not to. Make sure to keep a stage schedule on hand at all times so you can figure out who that awesome band you've never heard before actually is and you can check them out later.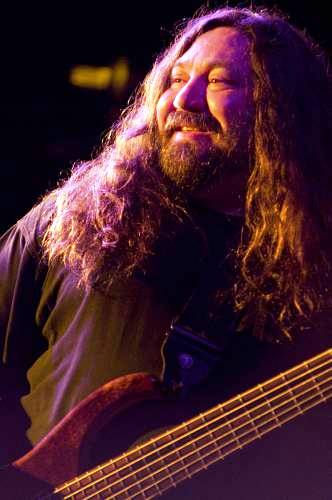 4. Interesting people
People from around the country and around the world make their way to Wakarusa every summer. Take advantage of it!
Get to know the people camping next to you. Make friends with the guy in front of you at a show. You never know who will invite you back to their camp for food and fun or what connections you might make. I get to meet so many other awesome journalists through the media tent and media camping, but I always make a point to go visit all my friends in main stage camping to see who they've run into. You never know who or what you will see at Wakarusa.
5. Activities galore
I'm a sucker for all the fun stuff that comes with festivals, and Wakarusa delivers. Whether it is the awesome row of food vendors with every kind of food you could possibly ever crave while on-site, the art displays and opportunities for public art, the ferris wheel (a must-ride ride at $5 a go or $20 for a pass, you just have to see the festival from above), yoga, drum circles, a costume contest and parade…the list goes on and on. They activities page is worth checking out before heading out to make sure you don't miss anything!
Though some levels of camping and passes are sold out, there are still tickets available. See you on the mountain!