The Fritz, a soul driven dance rock band hailing from Asheville, NC, have just released a ProShot video of their song "Nothing to Find" from The Orange Peel in Asheville, NC filmed earlier this month while they were on the road supporting Pigeons Playing Ping Pong. "Every night of our recent tour with Pigeons Playing Ping Pong was incredible", says guitarist Jamie Hendrickson, "but coming home to Asheville for a sold out show at the legendary Orange Peel was certainly the highlight! Throughout the tour we really enjoyed exploring new music from our recent release, ECHO EP. In particular, "Nothing to Find" has constantly evolved in the live setting and become a fan favorite." Percussionist Mikey "Spice" Evans" adds "Not only is sleeping in my own bed always enjoyable, but also seeing so many friends and family in the crowd enjoying our set was incredibly special."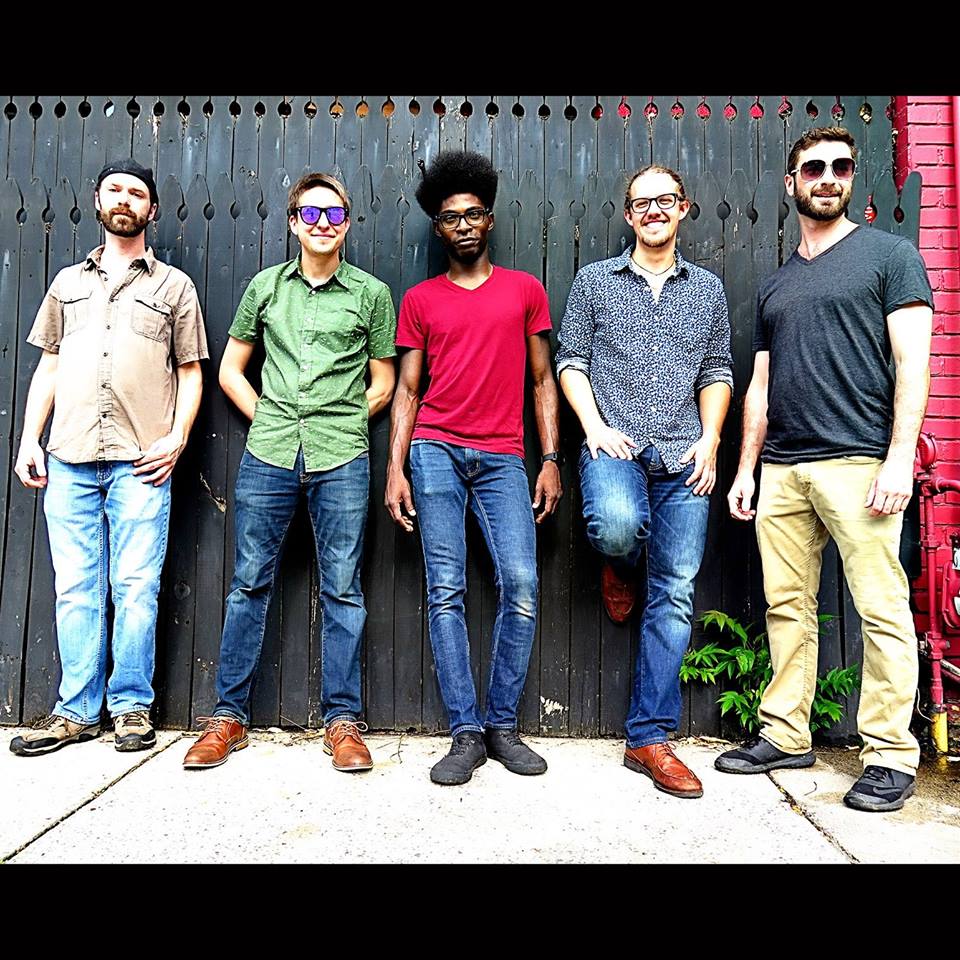 The bands ECHO EP, released last fall, was recorded at Asheville's Echo Mountain Recording Studio, featured Natalie Cressman from the Trey Anastasio Band on Trombone, and Chris Bullock & Justin Stanton of Snarky Puppy on trumpet and saxophone. The band kicks off a run of tour dates this Friday night in Pueblo, CO and includes stops in Denver on Sunday, and Texas next week. They also just announced that they will be returning to Domefest in May.
Grateful Web is premiering The Fritz's video release of "Nothing To Find" live from The Orange Peel in Asheville, NC.
THE FRITZ TOUR DATES
2/22 - Brues Ale House - Pueblo, CO
2/23 - Ullrs Tavern - Winter Park, CO
2/24 - Lost Lake - Denver, CO
2/27 - Deep Ellum Art Company - Dallas, TX
2/28 - The Rustic - San Antonio, TX
3/1 - One2One Bar - Austin, TX
3/14 - 8x10 - Baltimore, MD
3/15 - Dogfish Head Brewery - Rehoboth Beach, DE
3/16 - Sprout Music Collective - West Chester, PA
3/17 - Garcia's at The Capital Theatre - Port Chester, PA
4/11 - Live at Lake Raleigh - Raleigh, NC
4/12 - Tom Tom Festival Charlottesville, VA
4/13 - Sierra Nevada Brewery - Mills River, NC
4/27 - Sustain With Sound Festival - Wilmington, NC
7/27 - Gathering at Chafees - Girard, PA