The big news over the weekend at the 15th installment of Floydfest was the unfortunate hospitalization and subsequent cancellation of headliner Gregg Allman's Saturday night set.  But in true Floydfest fashion, the excellent talent evaluators of this year's five-day festival, dubbed "Dreamweavin'," had just the type of jam-band superheroes onsite to put together a dream replacement set.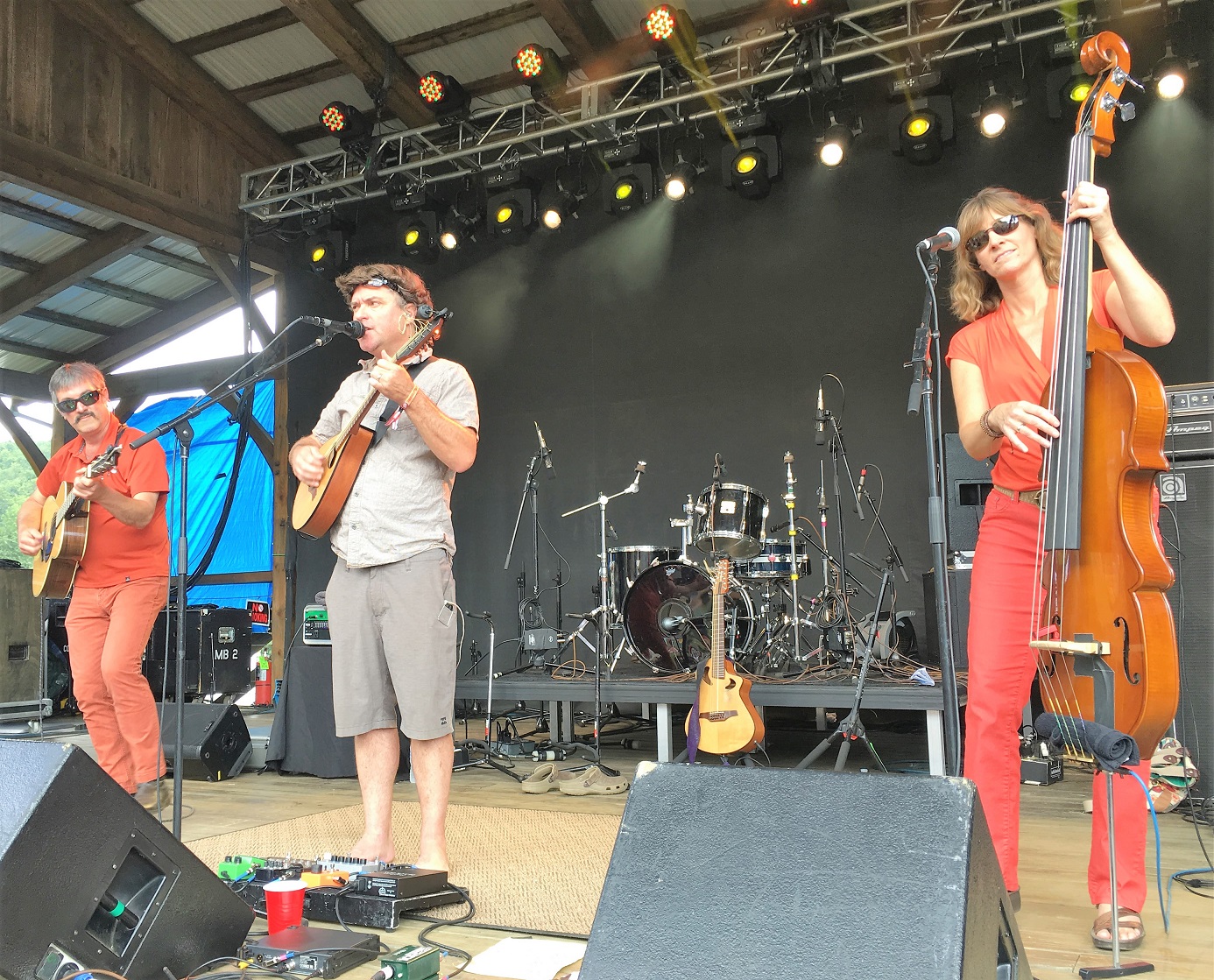 With Leftover Salmon, Keller Williams, and Larry Keel on stage, there was plenty of instrumental octane on hand, but what really blew the powder keg was combined vocal powers of Kim Dawson of Pimps of Joytime, Elephant Revival's Bonnie Paine, and all three of the T Sisters.  The collection was dubbed "Buffalo Mountain Jam" after the iconic peak near Floydfest's cozy site that spills out over an otherworldly ridgetop on Virginia's Blue Ridge Parkway.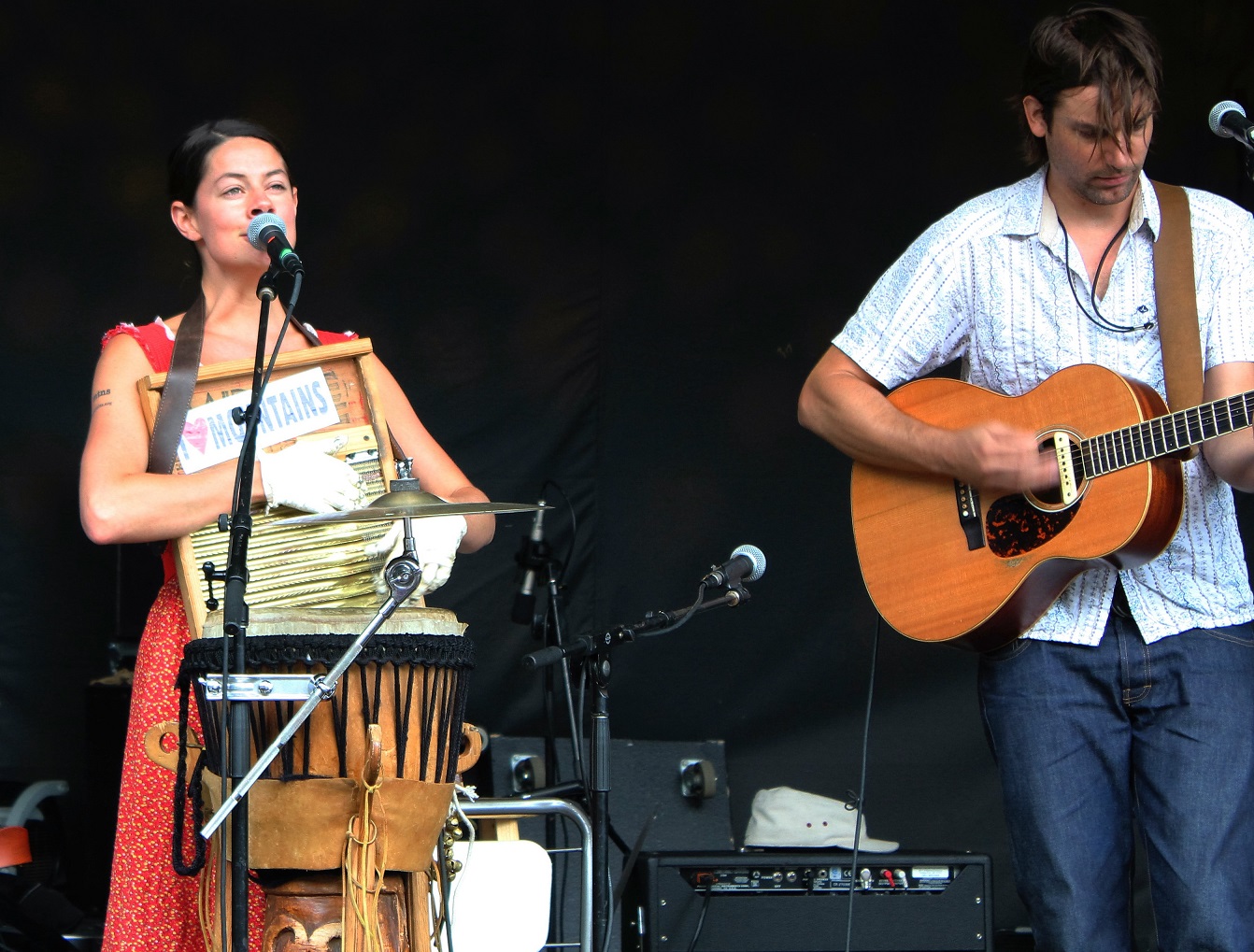 In addition to that beautiful jam-band tribute set, which featured a wild "Whippin' Post" to honor Allman, Floydfest's weekend was full of world-music legends, jam-band stalwarts, up-and-coming Americana acts, and lots and lots of sit-ins and jamming.  Over its 15 years, Floydfest has built a solid reputation as one of the best run and family-friendliest festivals, even though the nine stages scattered throughout its gorgeous setting rage all day and all night. 
Here are six of our favorites of the weekend:
6.  Almost unbelievably, The Wood Brothers have been playing together for a full decade now, even though most of us think of them as a "new band" put together as a side project for Chris Wood of Medeski Martin & Wood.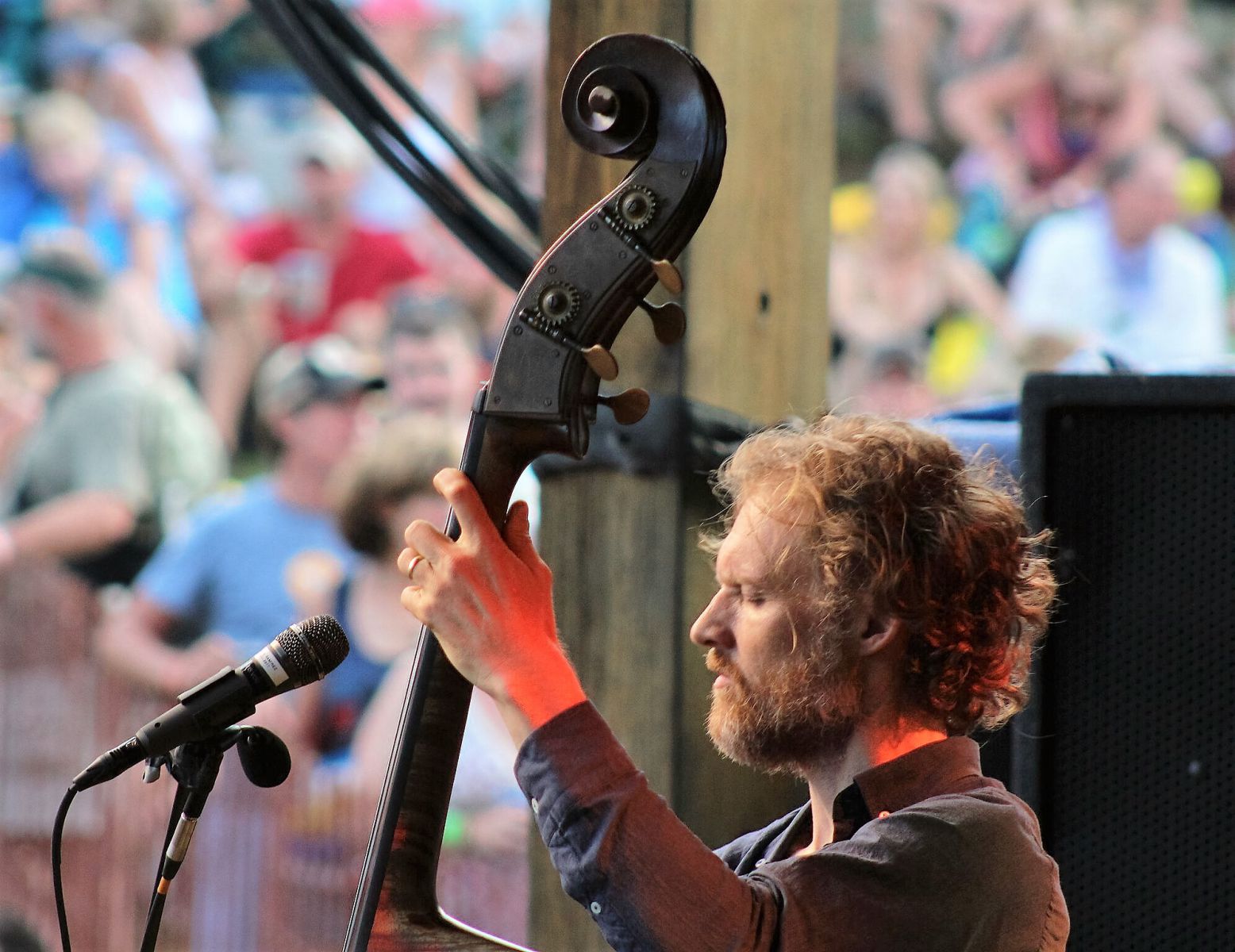 The truth is, and this weekend proved it once again, The Wood Brothers are evolving into an absolute Americana force.  Over multiple sets on multiple stages, the brothers continued to show their incredible chops and their startling diversity.  With multi-instumentalist Jano Rix playing a beautiful foil between Oliver Wood's searing guitar and Chris's world-class bass work, The Wood Brothers may have been the MVPs of the weekend.
5. Con Brio has been on a dizzying world tour this Spring and Summer in support of their second release and first full-length record Paradise.  Fresh off a couple of triumphant Lollapalooza and Fuji Rock performances, the incendiary R&B/Soul outfit hit town late, late Saturday night and preceded to blow the roof off two different stages on consecutive nights.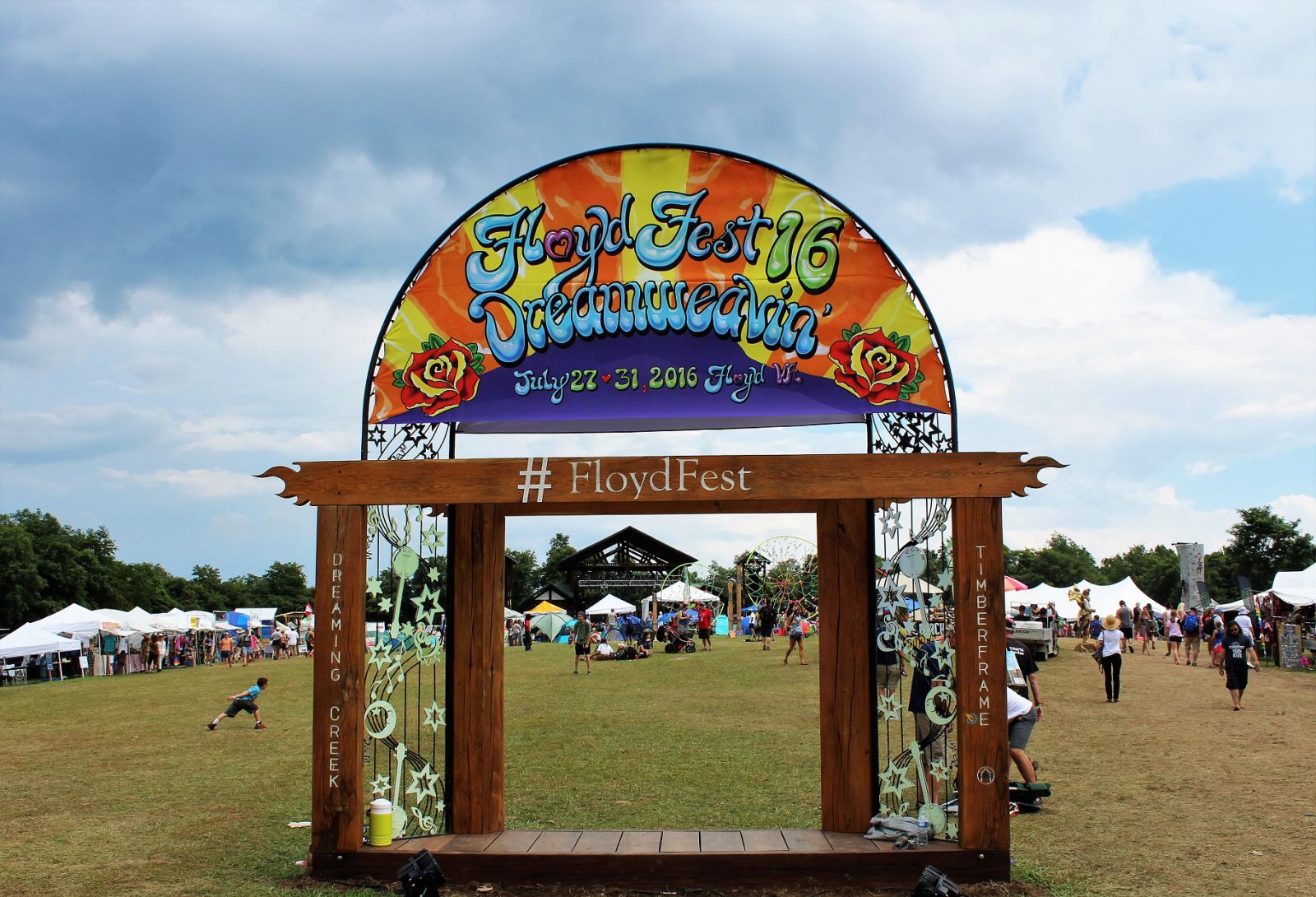 With frontman Ziek McCarter playing off the crazed horn-playing of Brendan Liu, a rock-solid rhythm section, and some dirty guitar work from Benjamin Andrews, Con Brio's confidence is skyrocketing and word-of-mouth is growing.  When we passed through vendor row Sunday morning, mention of the band garnered head-shakes and a few jaw drops.
4. "You getting tired yet?  Well, we're your Sunday saviors!" Greensky Bluegrass's Paul Hoffman assured the crowd on Sunday afternoon.  It's true: three or four days into a camping festival, you start to get a little itchy for a bed and a good shower and you do need a little pick-me-up.  Greensky Bluegrass did not disappoint.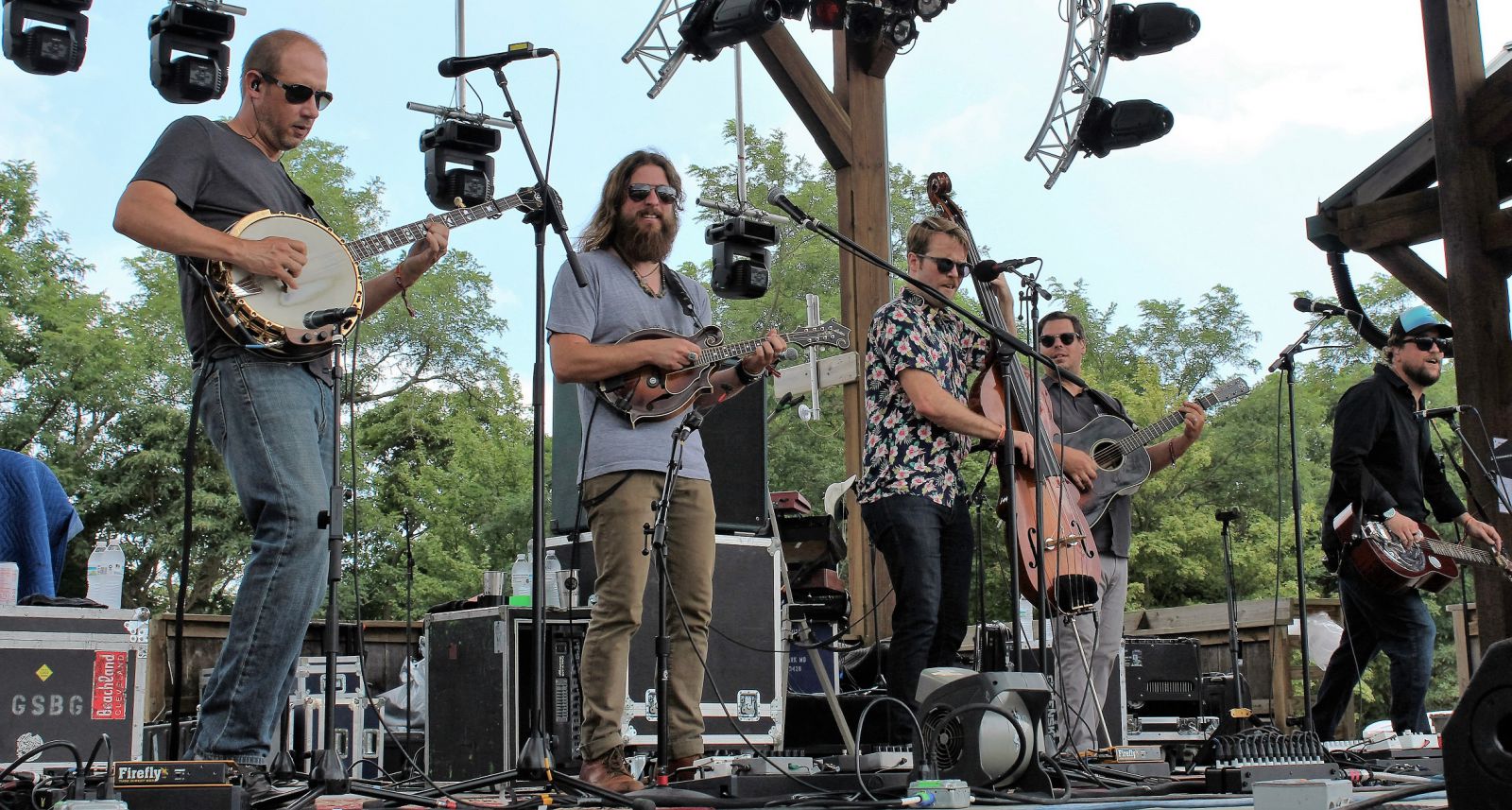 It's hard to believe the growth in these guys over the last couple of years as they've gigged the songs off the excellent If Sorrows Swim. It's been said before, but it's impossible not to get on your feet, even your tired ones, when Anders Beck comes in on the dobro.  We watched as the whole main stage field woke from their Sunday naps and started getting down.  
It's the sound many have tried over the last 20 years, but along with forerunners Yonder Mountain String Band, Greensky Bluegrass seems to nail modern jamgrass best.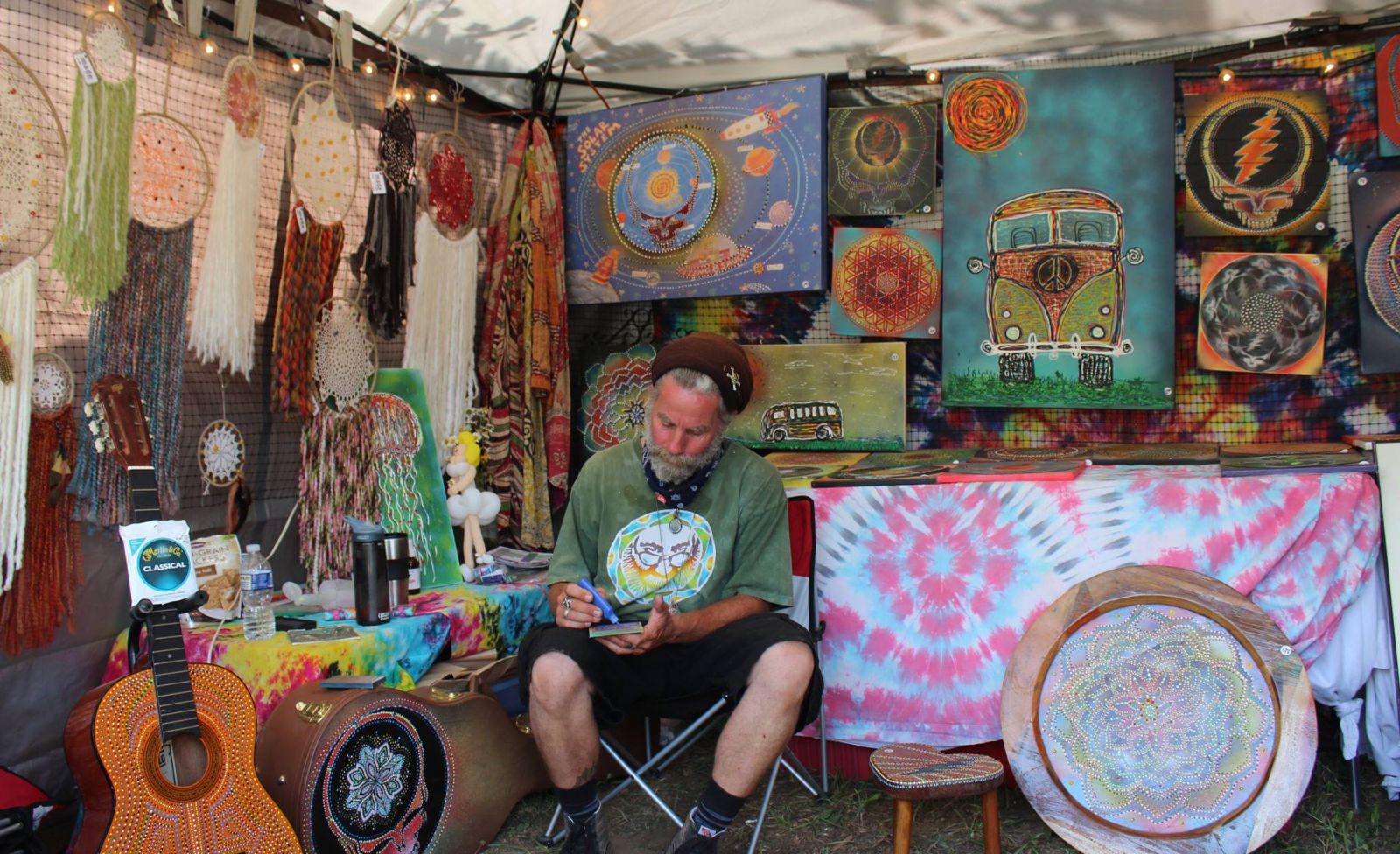 3.  Back in the mid-'90s, we'd see Magraw Gap play around bars of the Shenandoah Valley of Virginia and whisper to each other between songs, who's a better guitar player than this guy?  Larry Keel has kept that promise of excellence as an award-winning flatpicker, festival stalwart, and musician's musician for three decades now.
Whether with Keller and the Keels or his own Larry Keel Experience, Larry was all over Floydfest this weekend, bringing his somehow authentic yet progressive playing to every run, every tune.  Just how good of a guitar player do you have to be when Keller Williams switches off guitar?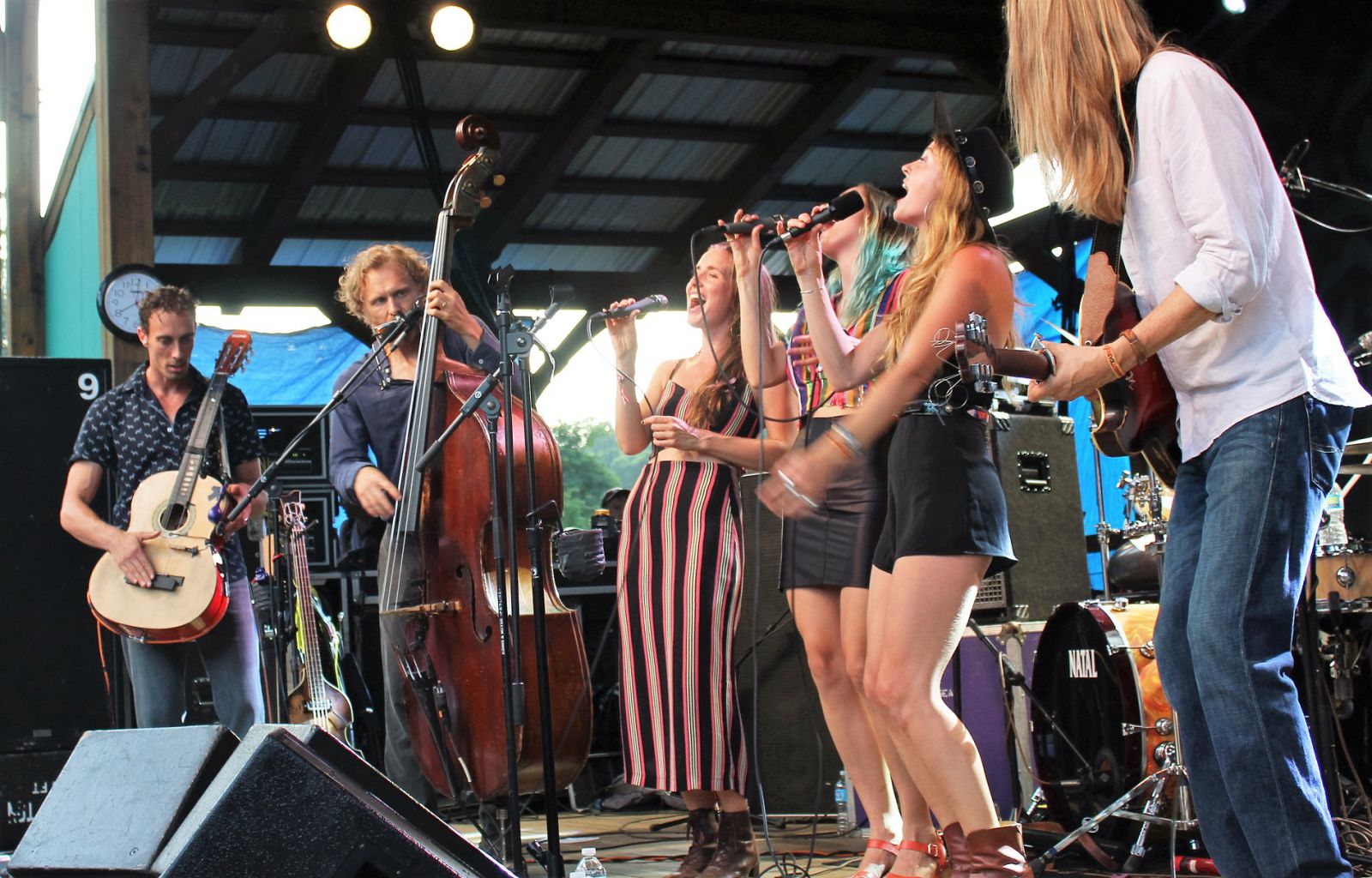 2. Oakland's T Sisters were the surprise of the weekend for many. Talk about building buzz:  playing four sets of their own and guesting on countless others, the three harmonizers upped their East Coast profile in a major way at Floydfest. 
With their upcoming album about to drop this Fall, and good number of festival appearances between now and then, expect to be hearing a lot more of the T Sisters in the coming months.  If the new record does even a half-decent job of capturing their vocal prowess, it should be a must-listen.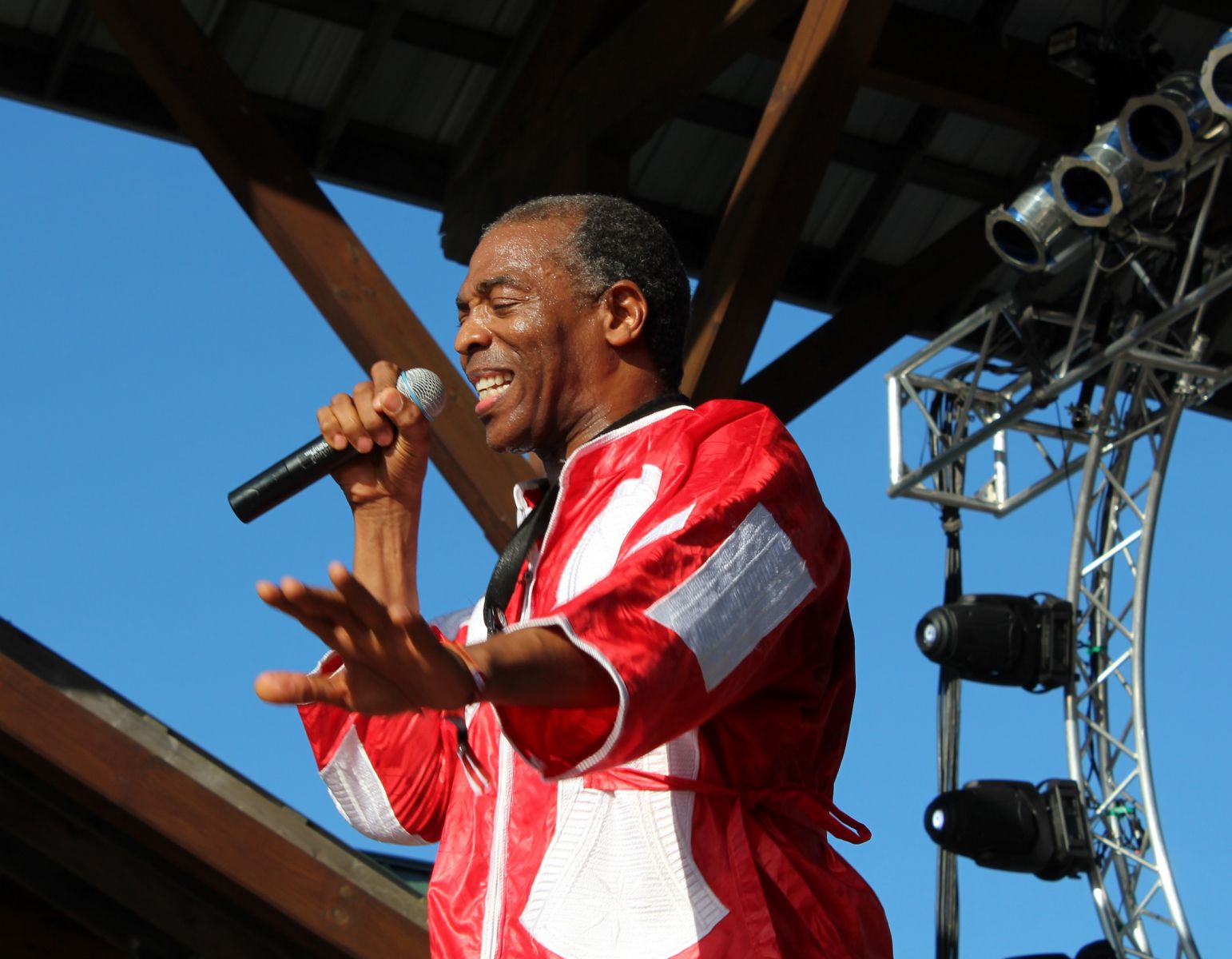 1. I have to admit, I was more excited to see Femi Kuti and Positive Force than any other set this weekend.  The band was ending a long American run which saw Femi surprise a New York audience a couple of weeks ago by playing with his brother Seun, who leads their legendary father's former band, Egypt 80.  Somehow I'd always missed this rumored powerhouse on previous US runs.
My expectations still weren't high enough.  The band simply made the mountain shake.  With Femi alternating between sax and keys and exhorting the horn section, drummers, and dancers higher, higher, it was a sight and a sound to behold.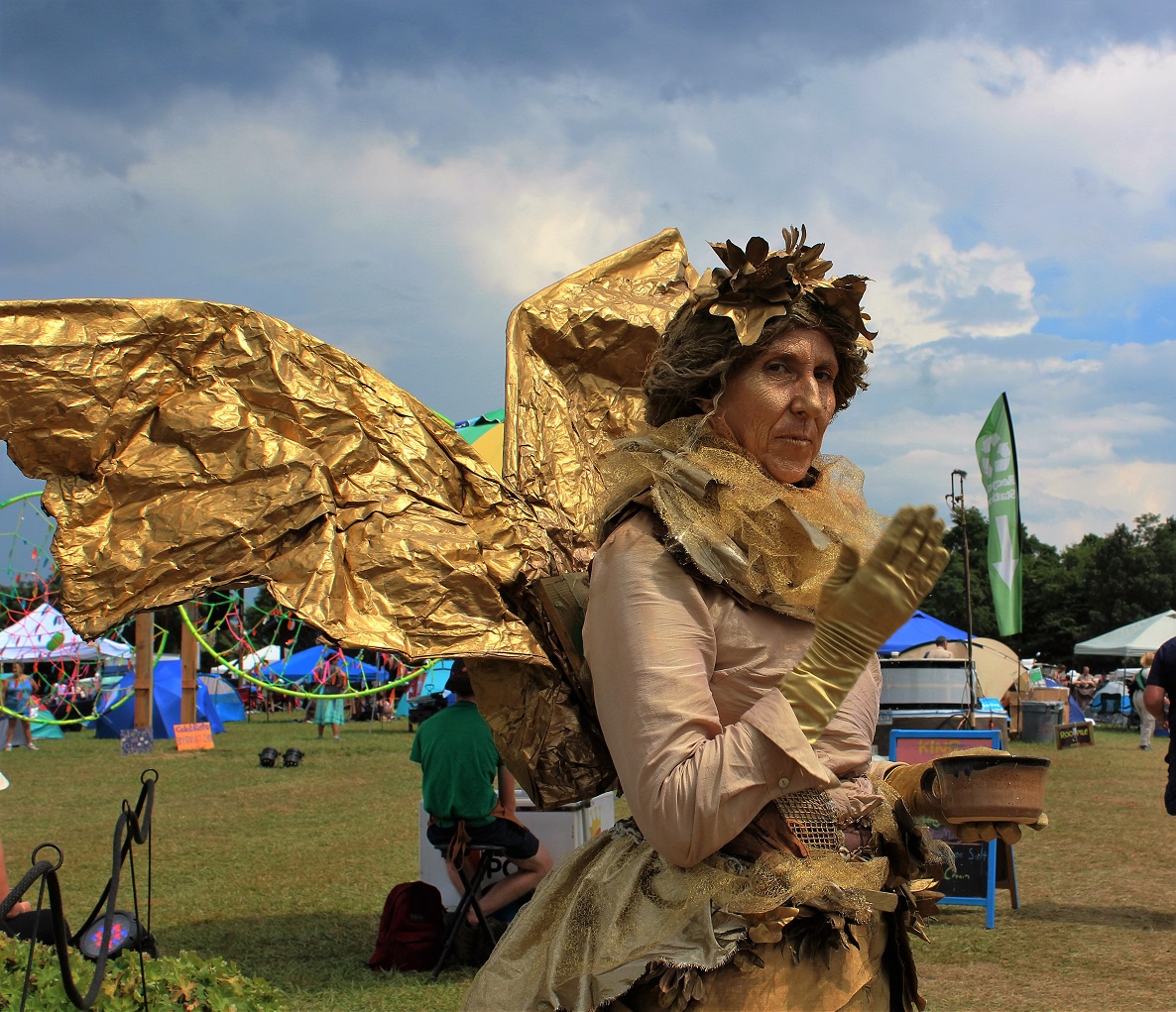 As I looked back from the pit into the crowd, I could see shirtless kids jogging and ball-capped seniors walking briskly from stages across the festival to come see and hear what the roar was about. 
It was one of those festival sets that halfway through you get a little sad when you remember it's only going to last an hour or so, and you're not sure when you're going to hear anything this amazing again.