"Oh man, Bill Withers, oooh, he just gets me all over, you know?" a middle-aged woman I'd never met revealed to me as we waited for The New Stew to take the stage last night.
In just the second night of their limited run playing Withers' classic 1973 album, Live at Carnegie Hall, it was clear that all over feeling is likely to spread.
The New Stew is a collaboration between Living Colour vocalist Corey Glover and pedal steel impresario Roosevelt Collier.  The band features renowned guitarist Dave Yoke, drummer Jared Stone, bassist Kevin Scott, and keyboardist Matt Slocum, all of whom bring jam-band, soul, and rock pedigrees.  And though they are clearly still in the creation stages of the experiment, on Friday night The New Stew left singed earth in Philly.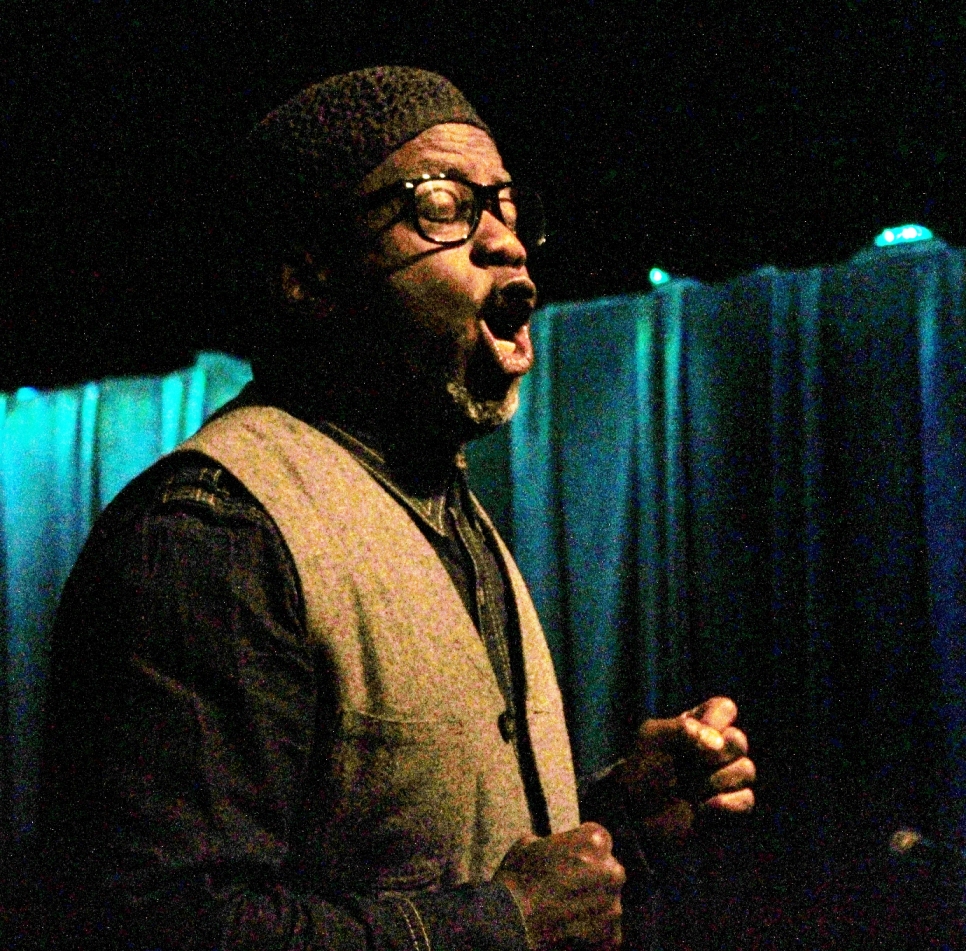 If you are of a certain age, Live at Carnegie Hall is lodged into your psyche.  Taking up a central place between the heart-on-their-sleeve singer-songwriters of the day and the rich soul and R&B landscape of the early '70s, Bill Withers shooting star shone brightest on Live at Carnegie Hall.
Which is not to say that the record would be your first or easiest choice to cover end to end.  Parts of it, like the opening soul-funk groove of "Use Me" and the closing rabble-rousing beauty "Harlem/Cold Baloney," are incendiary crowd pleasers.
But in between, Live at Carnegie Hall is filled with some heavy, heart-wrenching stuff.  In fact, it's one of the most vulnerable, personal, and raw albums ever recorded.
Going into the Ardmore show, I worried about two things.  Number one, could Glover even come close to Withers' confessional, intimate, heartbreaking vocal work? And number two, how was Collier's pedal or lap steel going to lead this whole mix?
It turns out there wasn't much to worry about.
Corey Glover first began to redefine himself a few years ago within the jam circuit doing some fabulous vocal work with the jazz-funk powerhouse Galactic. And in between Living Colour work, he's sat in with Robert Randolph and a number of progressive soul and improvisational bands.  But the tent-revival pastor persona he brought to Philadelphia last night was a revelation.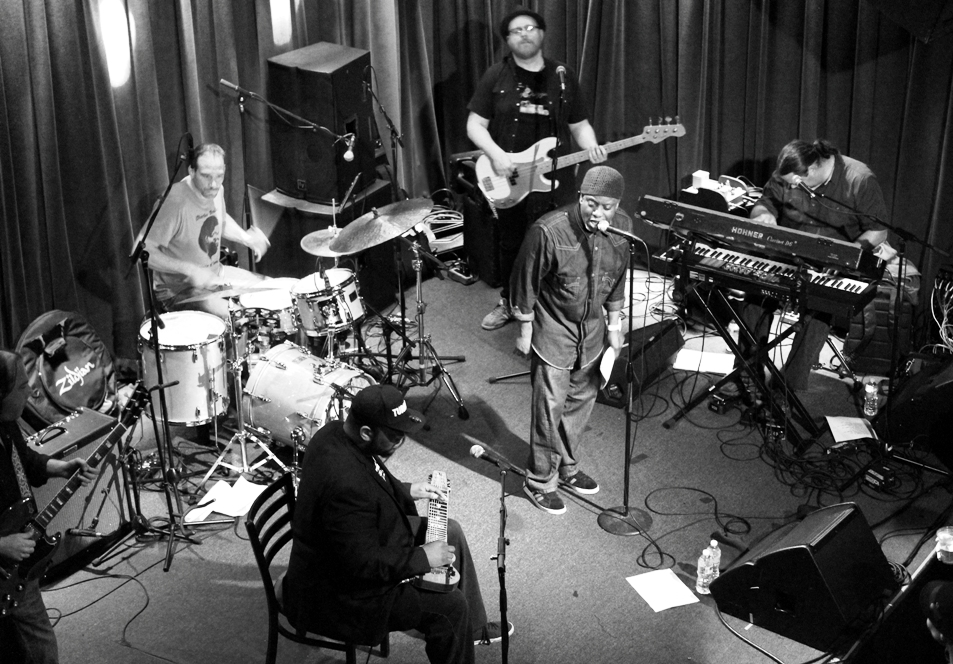 "Is this a music venue or a church?" Glover grinned early on. And for stretches last night, mostly due to Glover's impassioned showmanship, the answer wasn't entirely clear.
From the edge-of-stage, microphone-less crowd work during "Friend of Mine" to the late-set almost a cappella "Hope She'll Be Happier," which had Glover (and most in the room) in tears, Glover didn't just honor Withers' work, he elevated it.
Early on, Glover gave a hint about some personal turmoil as he proclaimed "I'm having a great time singing songs about my life I didn't write." And it was clear throughout that though he's still not entirely comfortable with all the lyrics, the emotion in Withers' heart-splayed-open work has touched and invigorated Glover in a very real way. It was remarkable to watch.  Funny and sad and joyous and heartbreaking.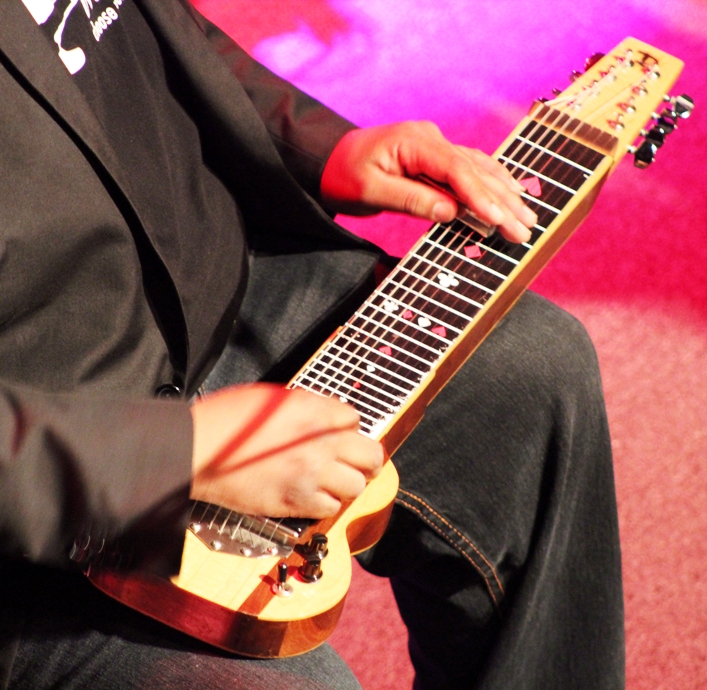 Collier, on the other hand, seemed to be having the time of his life the whole night.  "I'm ready to make some babies after this," Collier joked after a couple of grooves got the crowd amped up and in the mood.  
The gentle giant kept things simple with a simple lap rig, and absolutely fried the synapses of everyone in the room a dozen times over.  Starting the classic "Ain't No Sunshine" with a dirge-like solo, Collier somehow managed to make one of the more mournful pop tunes in history even more mournful than it already is.  The place fell silent, and hair on back of your neck stood up.
A few songs later, Collier's lap steel elicited a spirited call-and-response vocal from Glover that completely reimagined the anti-Vietnam blues of "I Can't Write Left-Handed."
Glover gave over singing duty to the crowd for Withers' best known song "Lean On Me" next, and the place was theirs for the taking.  After the power of "Hope She'll Be Happier," in which the crowd urged the weeping Glover on with shouts of encouragement, there was nothing left to do but wipe the tears and let Collier and Yoke blister towards the "Harlem/Cold Baloney" finisher, which The New Stew wisely split between closer and encore.
14 songs, two nights in, a new band, a new persona for a long-time frontman, a new supergroup on the horizon?  The hints are that if this first run of shows goes well, there will be other classic albums explored.  As good as Friday night was, they may just want to stick with this one for a while.