Suwannee Springfest, held March 22-25 at the beautiful Spirit of Suwannee Music Park, Live Oak, Florida was the rainiest, most violently stormy festival I have ever attended, but it was still a great time and the show went on. It rained off and on and then just on until late afternoon Saturday. After lightening struck by our tent and the crescendo of its thunder rang in our ears, the sun did come out in all its glory. It was that much more sunny and bright and inspiration like rainbows leapt out of every chord strummed, plucked, bowed and sung. Bluegrass was Suwannee Springfest's main theme, but variations on this them were present.
The new sunshine was timed perfectly for Geoff Achison's Saturday set. Geoff and Randall Bramblett played with an inspiring passion and down to earth friendliness. Their last song spoke to my theme of inspiration. This is how Geoff introduced One Ticket, One Ride: "This is a song about being obsessed with striking it rich. If you can wake up in the morning to greet a brand new day then you've already won the lottery. "
Greensky Bluegrass played two awesome Springfest sets. Having seen these Michigan based guys play several times in Colorado, it was a treat to see them twice in the same weekend in my backyard. Their last song Saturday, a cover of Can't Start a Fire Without a Spark was yet another spark of inspiration.
Donna the Buffalo brought it again to Suwannee. I have lost count how many times I have seen this prolific group at Suwannee. They seem to really enjoy playing here and they shine as a result. They bring it every time and this was no exception. The Infamous Stringdusters, Jim Lauderdale, and Leftover Salmon's members' projects Great American Taxi and the Emmitt-Nershi Band also had everyone dancing in the forest. Listening to seasoned musicians try new things with new projects: another feather in the cap of inspiration.
The Nederland, Colorado peeps put on excellent shows; Elephant Revival with their haunting chants and true hippie vibe and Yonder Mountain String Band's extreme bluegrass had the twirly skirts spinning and the boots, converse, flip flops, and bare feet stomping.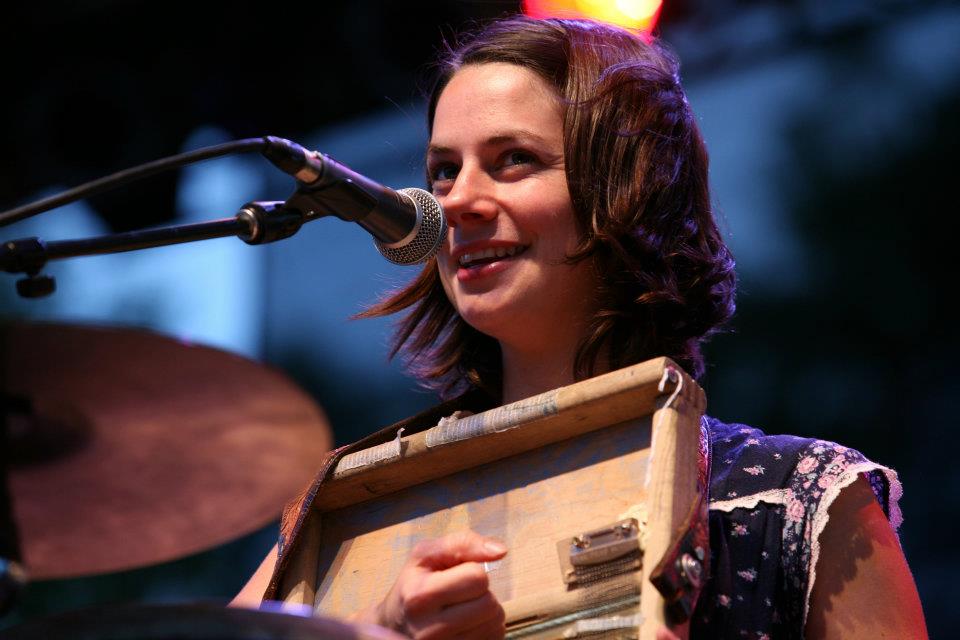 When Yonder Mountain String Band took the stage, mandolin player, Jeff Austin, said this trip was a tease because they, "flew into today and have to leave in the morning." Regarding the tornado tossed storm we all hunkered down in our tents through earlier, Jeff said, "You know you're riding through a good storm when you grab the seat in front of you and ride it like a mechanical bull!" As Yonder Mountain String Band wrapped up Saturday night with a mass jam of about twenty players including Greensky Bluegrass, Bill Nershi, Vince Herman, Drew Emmitt, and more, this mandolin mania and banjo bonanza sang a little ditty that went something like this, "Rise up, wake & bake upon the Suwannee River…" Vince commanded the audience to make swamp noises so the crowd obliged by making chirping, growling and drip noises. This was undoubtedly the coolest song of the festival.
The Gourds show tied for crowd enthusiasm and energy with Yonder Mountain String Band's final jam set. Though they put on a tremendous show, I had to step out to savor some of the fresh music on the scene by the likes of Whetherman. Since Springfest had so many more "up and coming" and local artists than some of the other festivals, I made it a point to show some support to them in addition to the headliners. This creates a conflict since they play during the same time slots, but it was well worth it to change up the normal plan.
Remember to catch the smaller acts if you are at a festival or planning a night out at home. To me, these acts are the essence of the festivals because it is these people who are really embracing their dream by walking out into the stage light and singing until they find their voice. All of the headliners we rush to see got their start in this way. Being a part of an audience for Whetherman was a worthwhile detour from listening to the rest of the Gourds show. Watching little kids look all big eyed and mesmerized as they watched their relatives perform was the inspiration I needed. We all feel "up and coming" at one point so it's good to support those who really are. You never know what gems you might find.
Grandpa's Cough Medicine was another local act definitely worth the detour.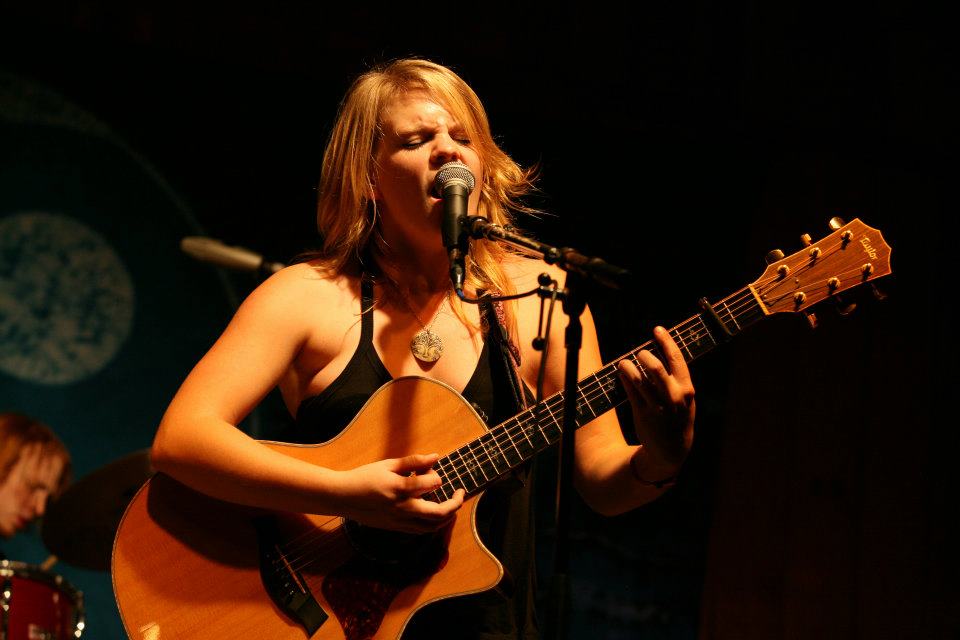 A modern take on a blend of Janis Joplin and Joni Mitchell, Lizzy Ross showed off some late night vocals. During Lizzy's last song she was eerily joined on stage by a maniacal Luna moth that looked like a large bat. I don't know if it was the sound of the bass or if the creature was dying but it frantically convulsed in the air around her until it hit her smack in the head while she belted out the last notes of a song about bones. Black Sabbath anyone?? She didn't skip a beat.
Tornado Rider's Rushad Eggleston's showmanship in addition to his electric cello shredding had a roaring crowd at the Meadow Stage. I've seen Rushad play with myriad musicians at Suwannee but this was my first time seeing him with his own project. The electric cello is almost upstaged by the bands outlandish costumes and fantasy world story telling lyrics.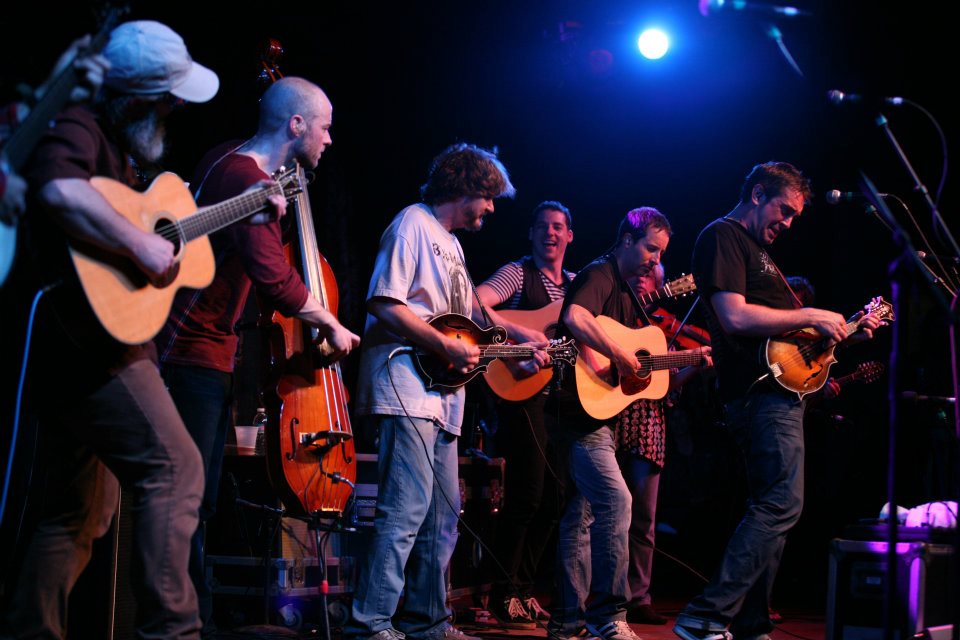 The musical performances at Springfest were lively, fun, creative and classic but the thing that really seems to set it apart is the family friendly atmosphere and inspirational, welcoming vibe that extends beyond the stage. Watching children dance and play after taking a group guitar lesson or lean on the stage in the Music Hall enthralled watching relatives and family friends jam was where the essence was for me. Additionally, the performances by lesser known musicians were passionate and on point, a testament to their calling. It is always uplifting to watch an artist embrace their passion and step out into the world.. I always get caught up in the headliners, but this festival brought me down to Earth. :)
Check out more photos from Suwannee Springfest.