From April 21 through June 17, the acclaimed Genesis legacy band The Musical Box will be performing on a final, two-month leg of their North American tour of The Lamb Lies Down on Broadway. This new production began in 2022.
The five-man Canadian group – now celebrating 30 years on stage – is highly regarded for its authentic musical and visual recreations of Genesis' early-1970s live productions – including Selling England by the Pound, Foxtrot and The Lamb Lies Down. This final leg of TMB's Lamb tour will include 22 dates, in Canada as well as several U.S. states in the Northeast and Upper Midwest.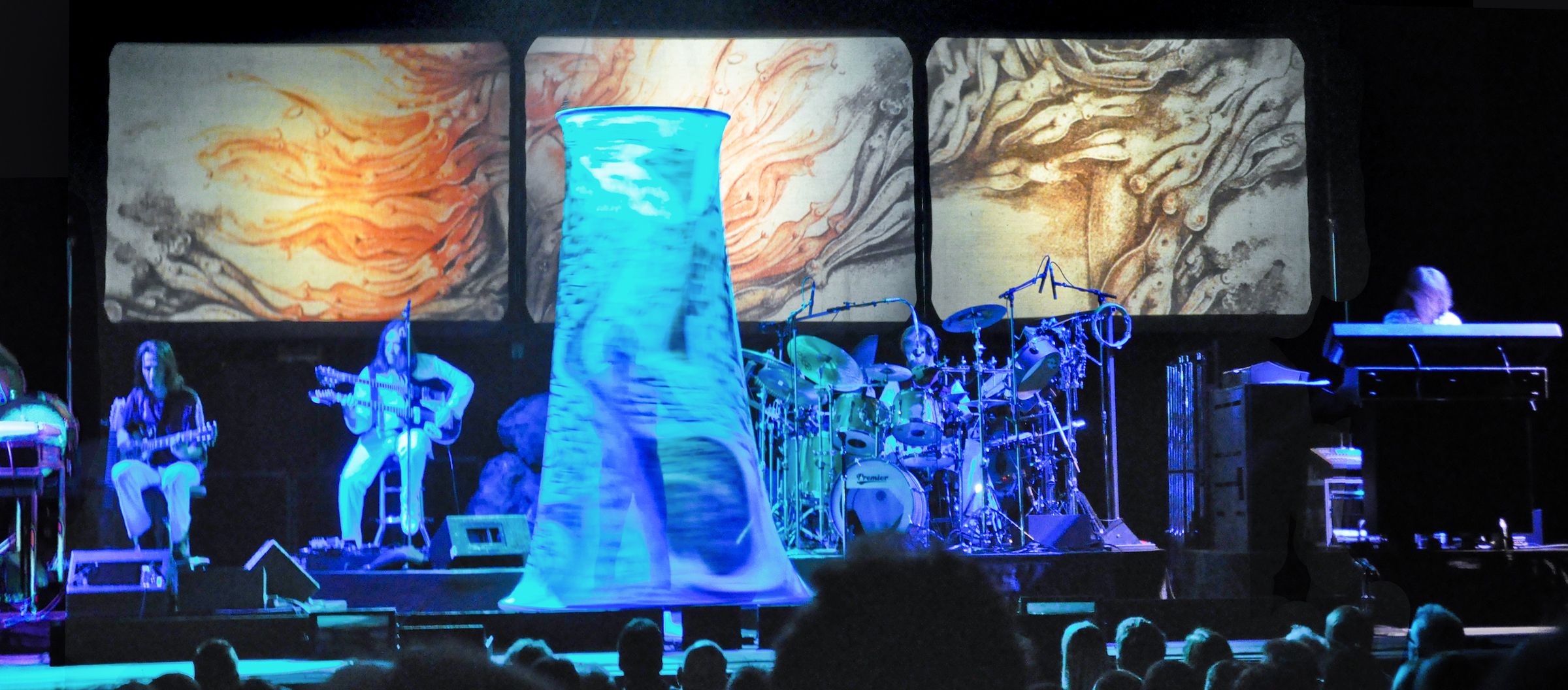 Since 2000, TMB has performed four extended tours of Genesis' legendary Lamb production with special licensing from Genesis lyricist Peter Gabriel, author of the conceptual progressive-rock album's complex storyline.
The band has also presented various classic Genesis shows in between, plus two special Genesis anthology shows since 2018. The two latter tours – dubbed The Genesis Extravaganza I & II – encompassed songs from various Genesis albums from 1970 to 1978. Focusing on a wider range of Genesis' songwriting than TMB's historical show recreations, these special shows gave keenly interested audiences a chance to hear many early songs that Genesis themselves had never performed or seldom played live.
Genesis shows from the early 1970s were well known for the many characters and costumes used by lead vocalist Peter Gabriel to act out the stories within their songs. The story of The Lamb is a surreal, Odyssey-type adventure about a young, stiletto-wielding street thug named Rael who has to "go through some things" to find his way back to the world of the living. Fresh from a session of spray painting subway walls in the New York, he is inexplicably plunged into the Underworld, encounters a host of menacing characters, and finally undergoes a personal transformation. And, yes, a black leather jacket is only one of the costume changes.
The original 1974-75 Lamb tour – which was Gabriel's final project with Genesis before departing for a solo career – was that band's most elaborate stage production in their career. It included a three-screen multi-media slideshow, stage sets and props, multiple costume changes and many special effects. And with technical guidance and original stage elements from Genesis technical team and members, TMB has strived to replicate the show as identically as possible, down to the finest of musical and visual details. Interestingly, in some venues with smaller stages, the band may at times also perform a more stripped-down version of the show. But only when they absolutely have to.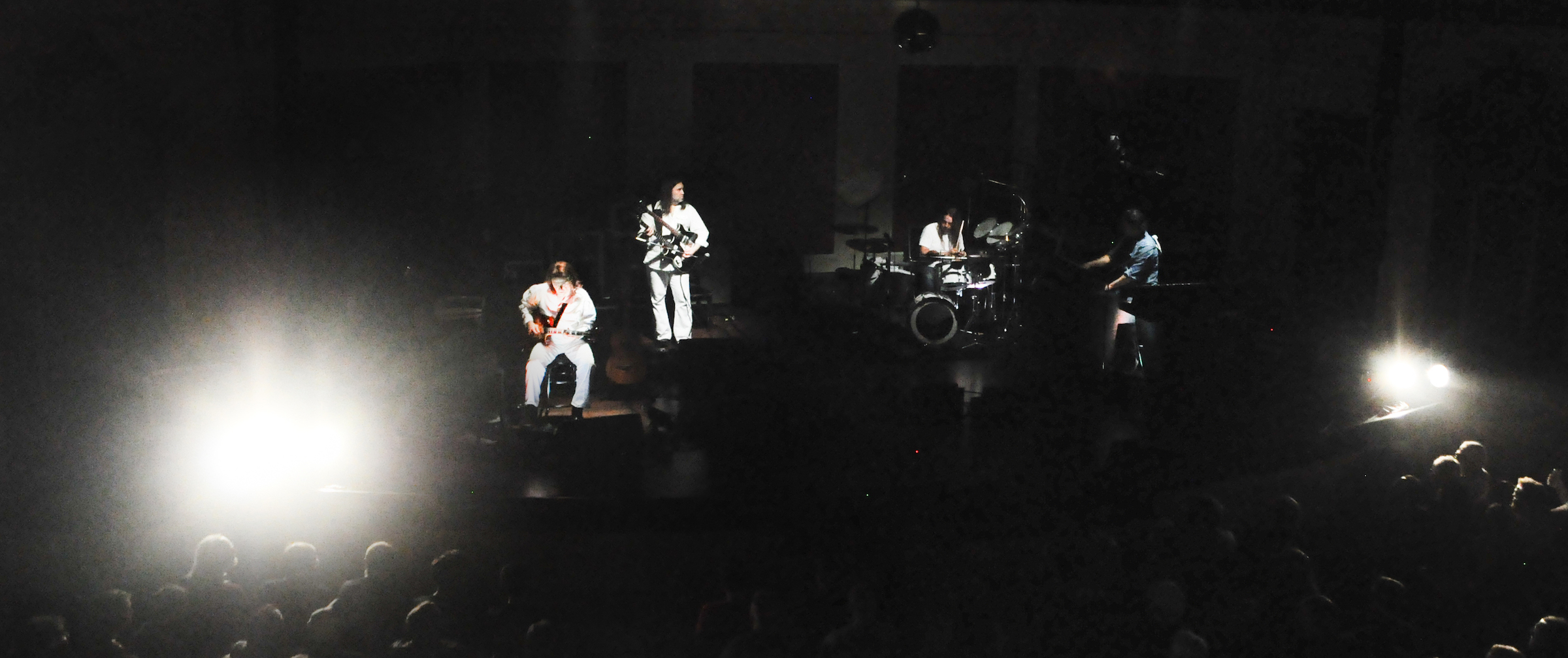 After this tour completes, The Musical Box will take a short break and then make a festival appearance this summer at the popular progressive-rock blowout in Germany, The Night of the Prog. This will be held July 14-15, 2023, at the Loreley Open-Air Theatre, in St. Goarshausen, Germany. The band has also announced early European dates for a new 2024 production of Selling England by the Pound, beginning next April.
The remaining dates for The Musical Box's special 2023 production of The Lamb Lies Down on Broadway include the following dates, venues and cities. For more information, please visit TMB's website, https://www.themusicalbox.net. You can also follow TMB via their Facebook page for updates on confirmed dates for next year's Selling England by the Pound tour.
April 21 & 22 - Riviera Theatre, Tonawanda, NY
April 23 - Connor Palace, Playhouse Square, Cleveland OH
April 25 - Centre in the Square, Kitchener ONT, Canada
April 26 - London Music Hall, London ONT, Canada
April 27 - Living Arts Centre, Mississauga ONT, Canada
April 28 - Centrepoint Theatre, Ottawa ONT, Canada
May 5 & 6 - Keswick Theatre, Glenside PA
May 17 - Memorial Hall, Cincinnati OH
May 18 - Egyptian Room, Old National Centre, Indianapolis IN
May 19 - Arcada Theatre, St. Charles IL
May 20 - Des Plaines Theatre, Des Plaines IL
May 30 - Capitol Theatre, Moncton NB, Canada
May 31 - Light House Art Centre, Halifax NS, Canada
June 2 - Auditorium de L'école Secondaire de Matane, Matane QC, Canada
June 10 - Amphitheatre Cogeco, Trois-Rivieres QC, Canada
June 15 - Wall Street Theater, Norwalk CT
June 16 & 17 - Palladium Theatre, Times Square, New York NY