Celebrating the moment and not wasting time on unimportant things is what Pigeons Playing Ping Pong does best. Living life to the fullest and elevating friends in the process is their mantra. The quartet brought this vibe to Brooklyn Steel in Brooklyn, NY last Saturday night, where they reveled in their new, appropriately titled album release, Perspectives. They were joined on stage by members of the Funky Dawgz Brass Band and had support from NYC natives, TAUK.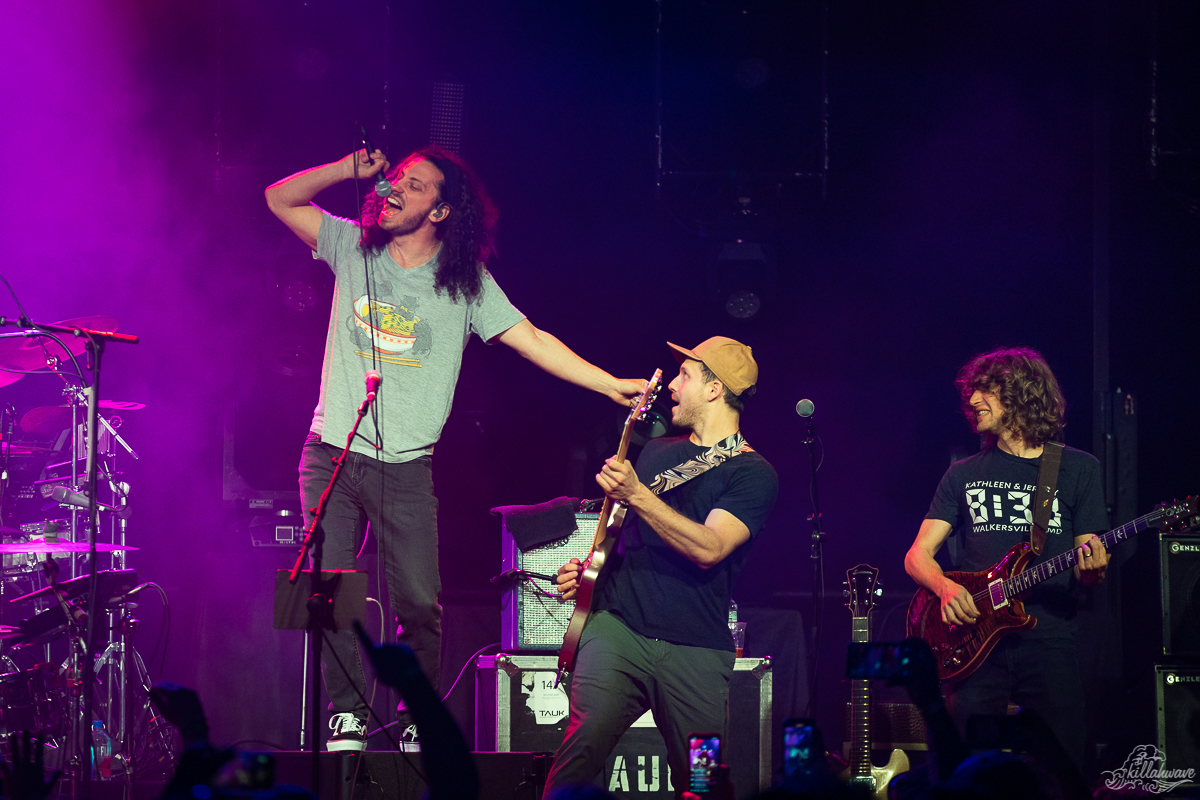 The show began with the progressive rock fusion outfit from Oyster Bay, New York, TAUK. They delivered a solid set of originals mixing funk, edm, indie and soul, along with their characteristic progressive rock roots. Guitarists Greg Ormont and Jeremy Schon, both members of Pigeons Playing Ping Pong, joined them for an edgy rendition of Pink Floyd's "Sheep." This was certainly a memorable collaboration between both bands.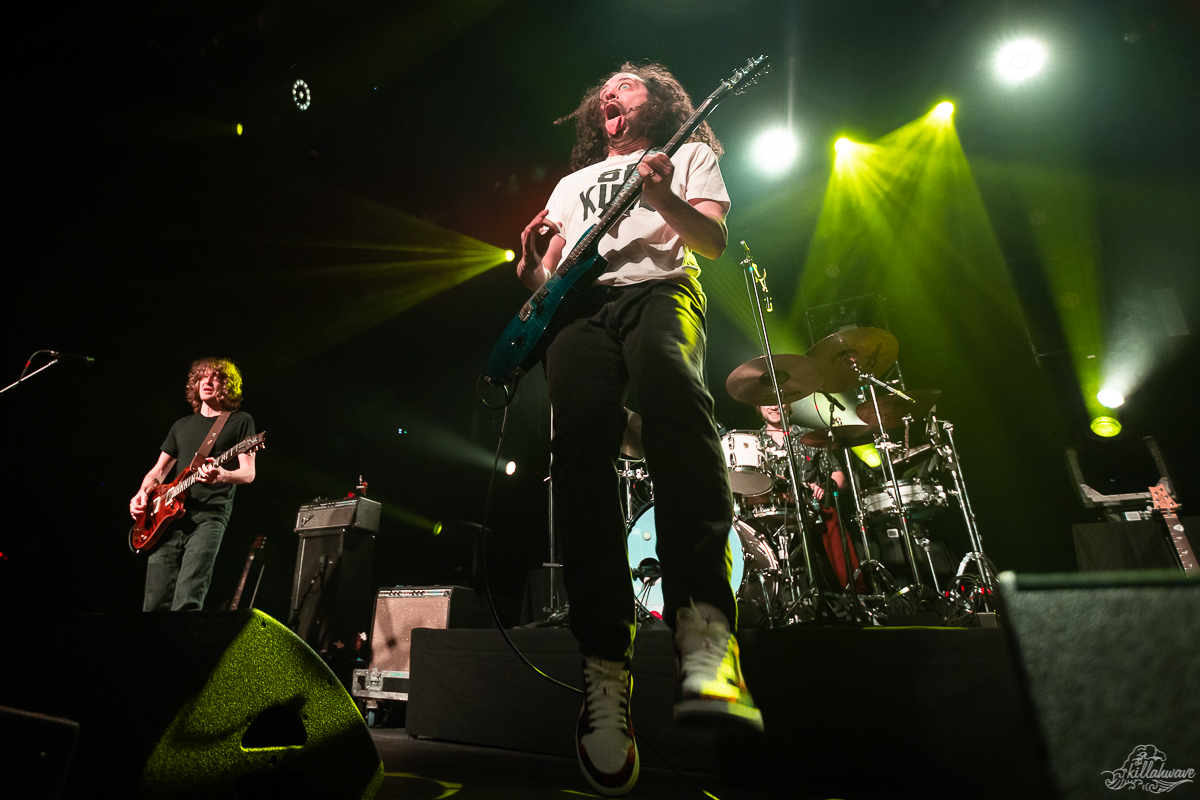 Pigeons began their set with tenacious vigor, as Ormont jumped around wildly while announcing the release of their new album. They kicked the show off with "Water," from Perspectives, which featured an iconic solo from Schon. "The Liquid" ironically followed, from their 2017 release Pizazz. A jam sandwich with two Perspectives tunes jumped into the mix, with the upbeat "Move Like That" morphing into an eleven minute, dance party inducing "Beanstalk."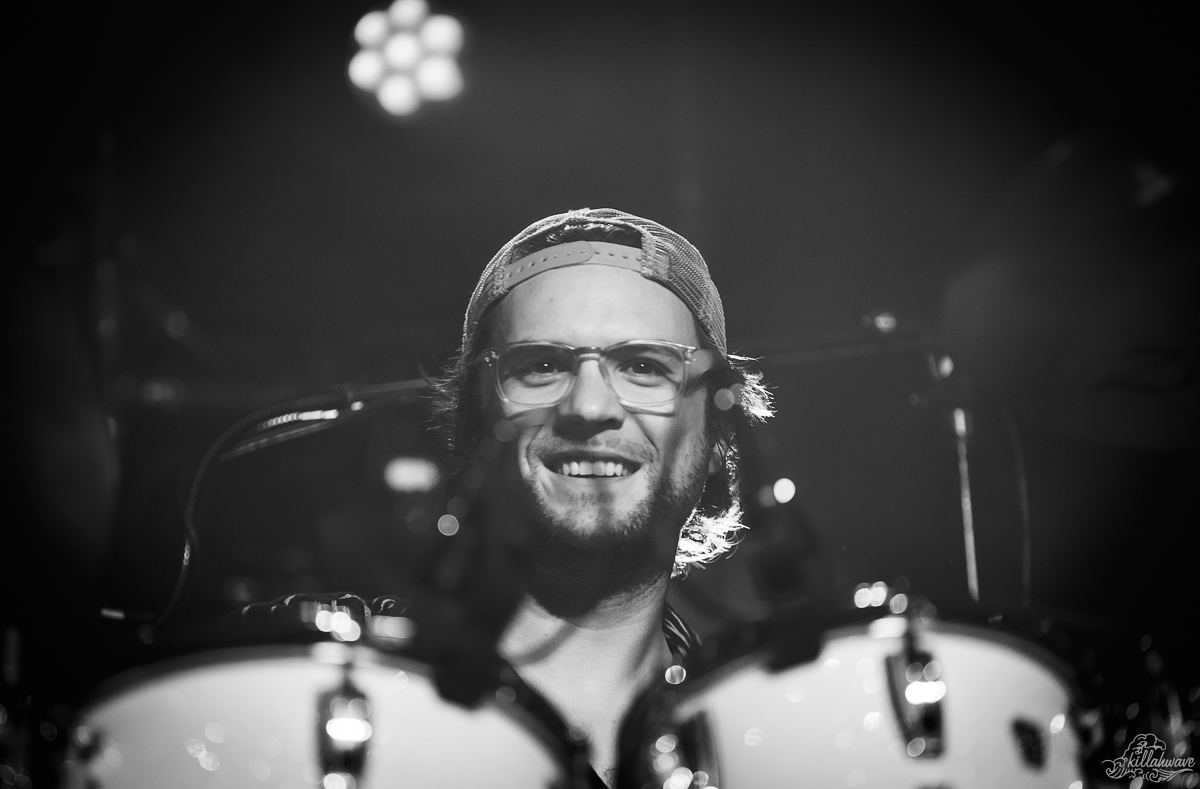 The psychedelic jams rolled on with "Time To Ride" > "Kiwi" > "Time To Ride." The crowd was grooving during the raucous "Kiwi," which is from their 2016 album, Pleasure, and clocked in over thirteen minutes. At this point, Ormont greeted two saxophonists from the Funky Dawgz Brass Band, Tommy Weeks and Colin Walters. They joined Pigeons for another Perspective tune, "Whirled," and unleashed a funky, NOLA style jam. This marked the first time that this song was played live with horns.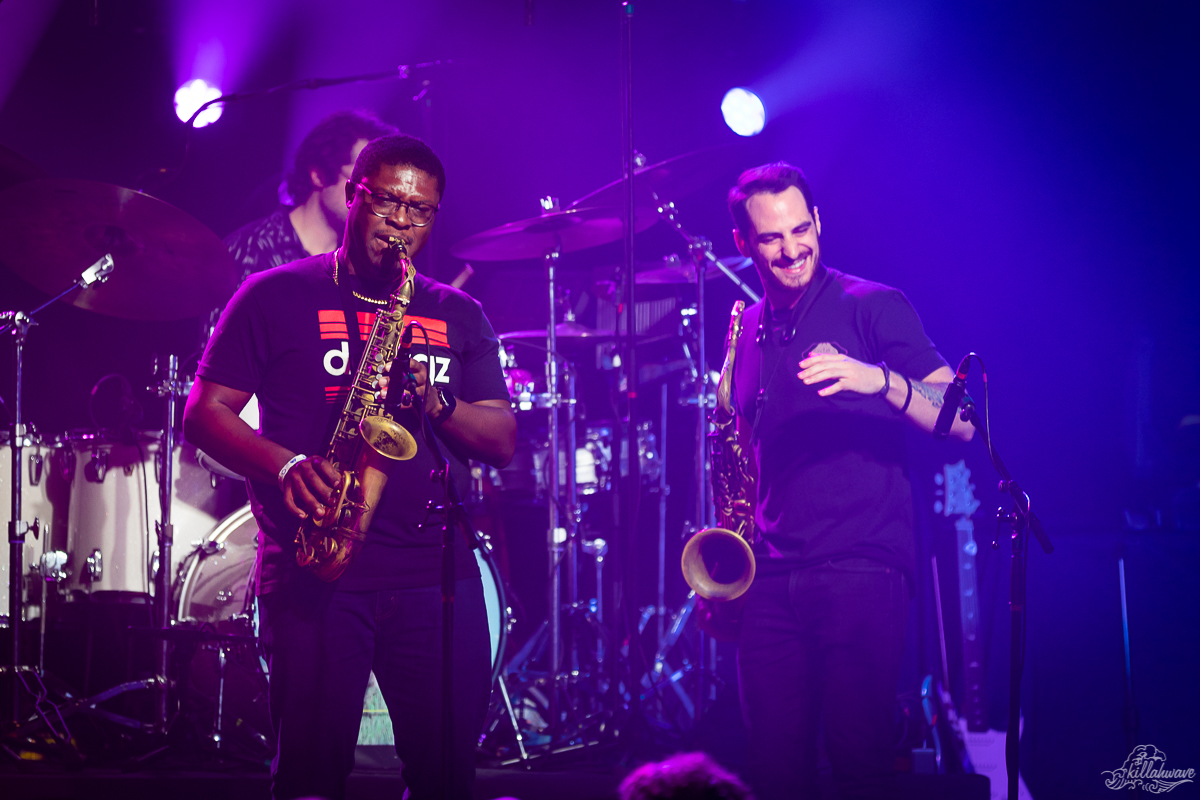 Continuing the theme of living in the moment, Ormont announced that the next tune, "Overtime," was written the day before. This first time played song was the perfect funky precursor for another Pizazz tune, "Ocean Flows." A delicious segue followed into the Police's "Walking on the Moon," which melodically slid back into "Ocean Flows." One more Pleasure tune jumped into the line up with a face melting "Whoopie." "Lost In Line," the final Perspective's tune for the evening, preceded the set closing, vintage original, "F.U." Weeks and Walters from the Funky Dawgz Brass Band once again joined the festivities, boosting the energy by a factor of funk.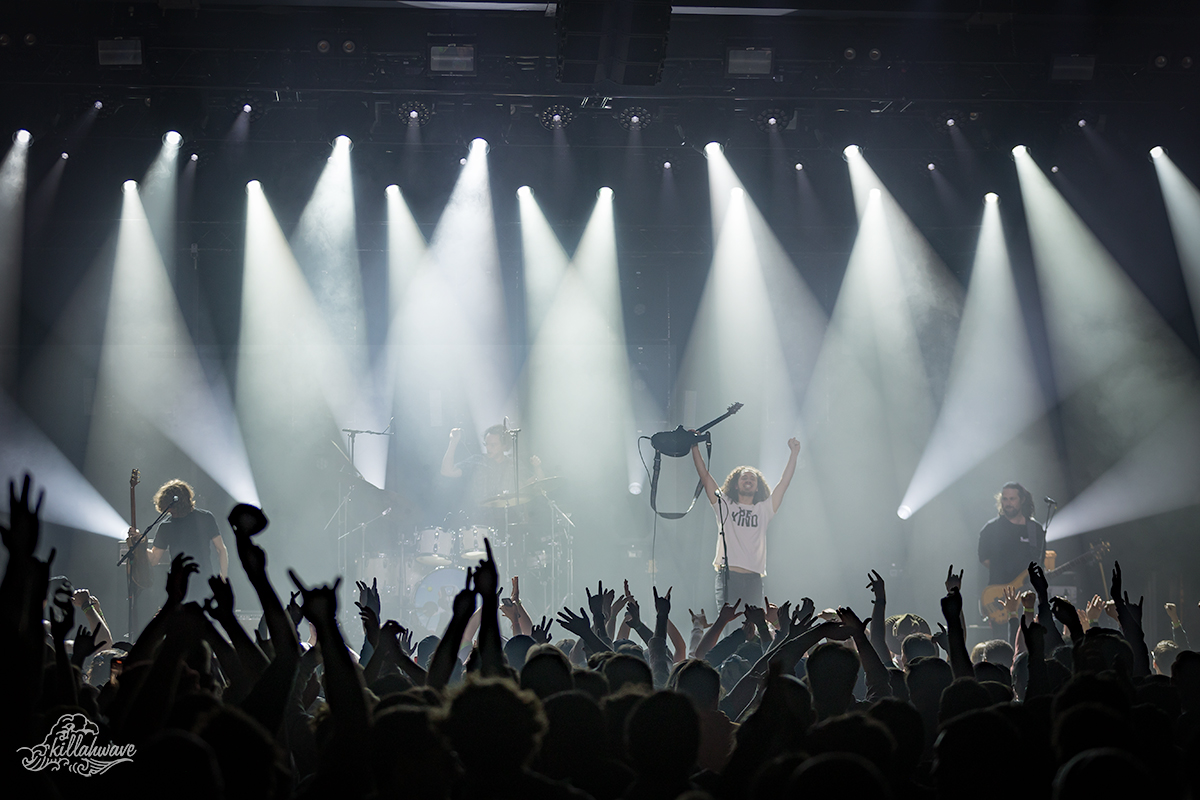 The band returned to a boisterous applause, and concluded the night with a tasty "Schwanthem" > "Harder, Better, Faster, Stronger" > "Schwanthem." Schon's stellar guitar chops were on display in the quintessential Pigeons tune, "Schwanthem." They managed to wrap Daft Punk's "Harder, Better, Faster, Stronger" in between the layers, and serendipitously closed out this celebratory show with Ormont hoisting his guitar over head.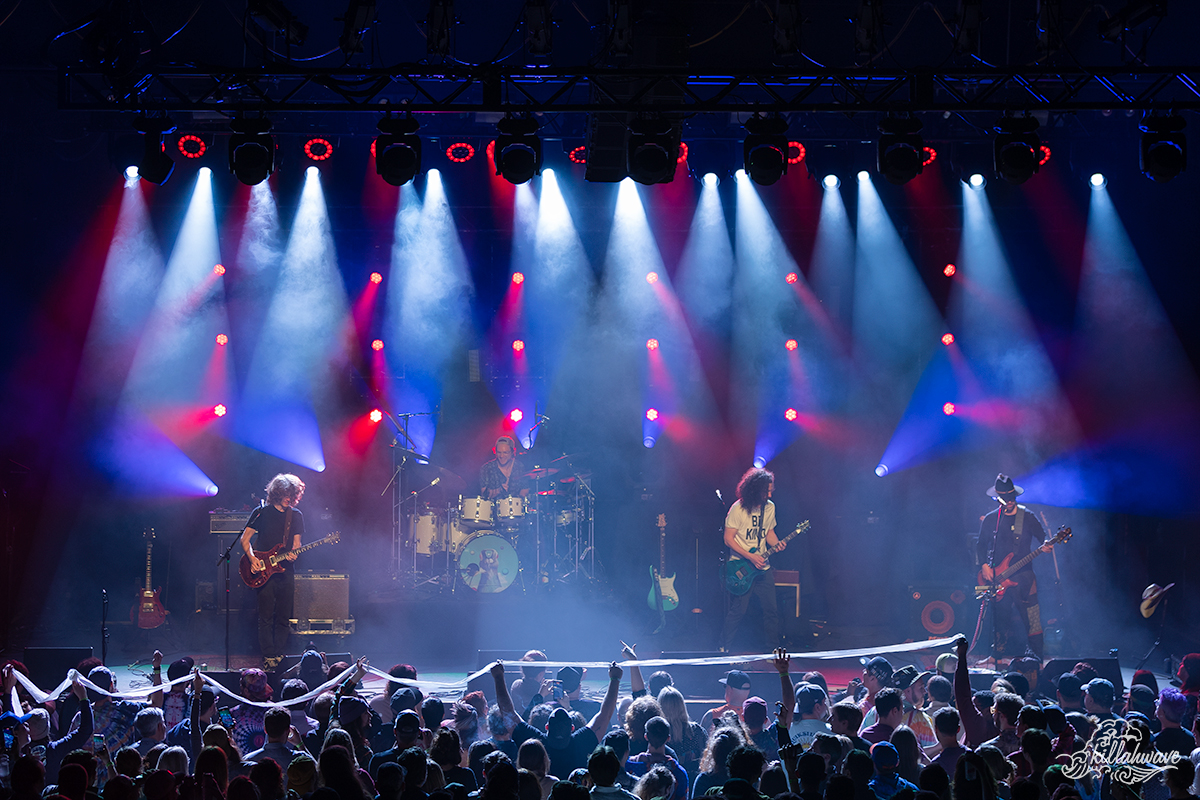 Pigeons Playing Ping Pong are incredibly adept at cultivating fun and optimism during their shows. Last Saturday's performance was no exception. They are headed back on the road for a Southeastern tour starting April 20th at The National in Richmond, Va, and are sure to put a smile on your face. Hop on over to their tour page for more details.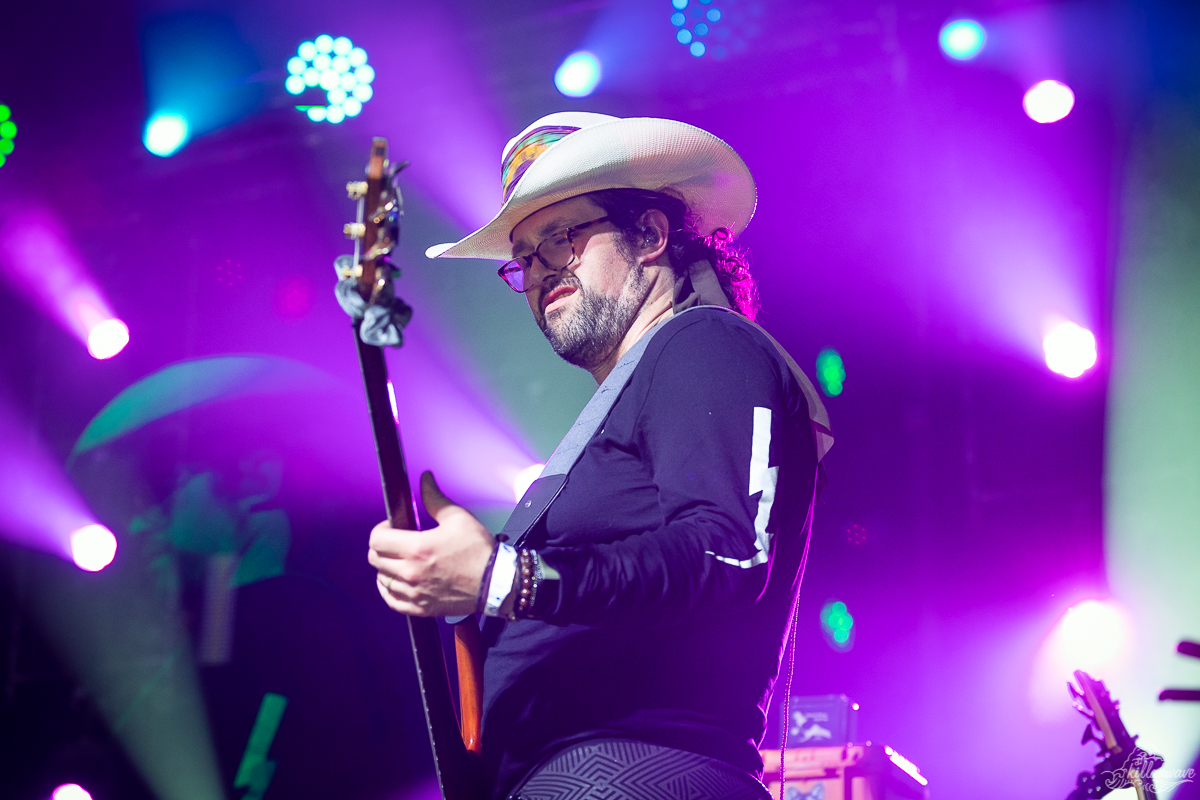 Check out more photos from the show!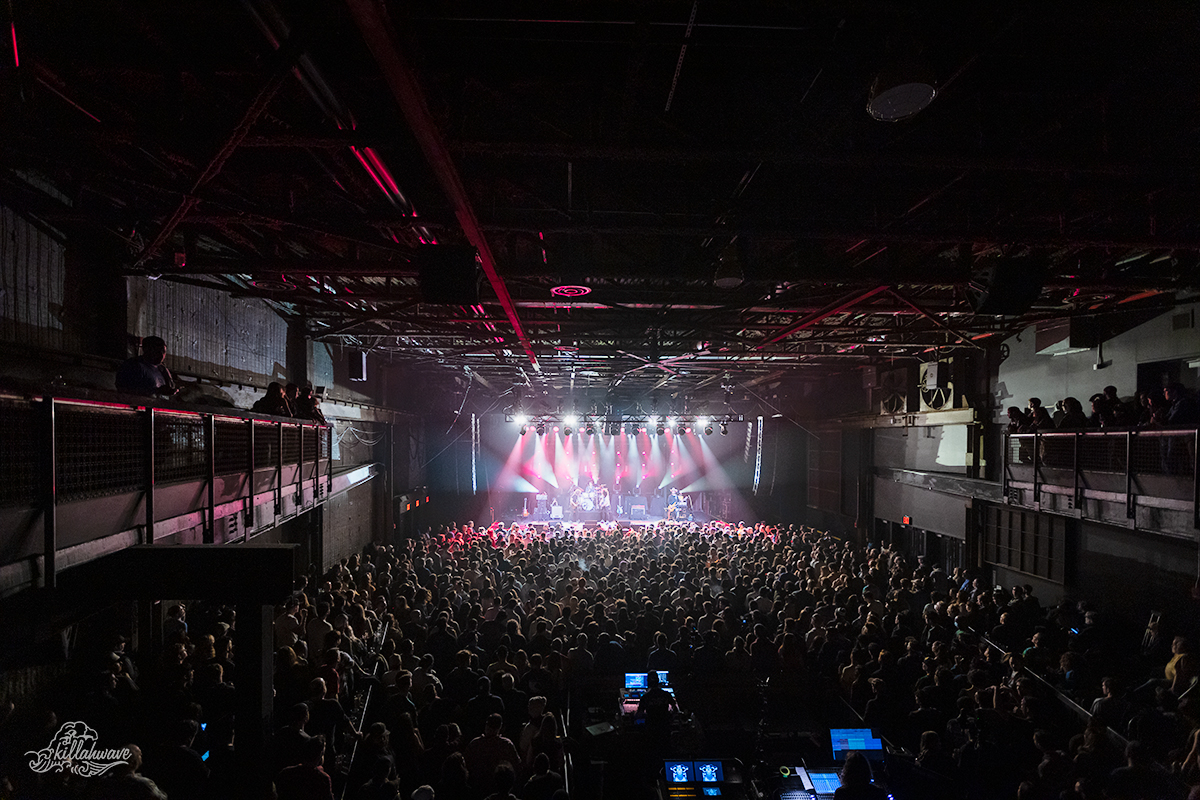 Set
Water, The Liquid, Move Like That > Beanstalk, Time To Ride > Kiwi > Time To Ride, Whirled12, Overtime3, Ocean Flows > Walking On The Moon4 > Ocean Flows, Whoopie, Lost In Line, F.U.1
Encore
Schwanthem > Harder, Better, Faster, Stronger5 > Schwanthem
Notes
1. w/ Tommy Weeks and Colin Walters of Funky Dawgz Brass Band on horns
2. First time played live with horns
3. Original debut
4. The Police
5. Daft Punk