The String Cheese Incident rolled into their final night of their annual Red Rocks run with all cylinders firing, and while it was with utmost disappointment the band announced Phil Lesh would no longer be joining them due to a positive COVID test, a "good friend" would be stepping in to support and honor the music and spirit of the Grateful Dead. As rumors began to take shape, photos online surfaced of Billy Strings strolling through downtown Denver that very same weekend. Was it a mere coincidence? Perhaps a conveniently timed layover in the Mile High? While many different predictions swirled leading up to the show, ultimately it was young phenomenon Billy Strings who stepped in to assist the Colorado-based jam band throughout the night. Showing off their versatility and poise, The String Cheese Incident's three show featured an acoustic first set, an electric ode to the Grateful Dead set two, and a jam-heavy improvisational third set to cap off the magnificent run.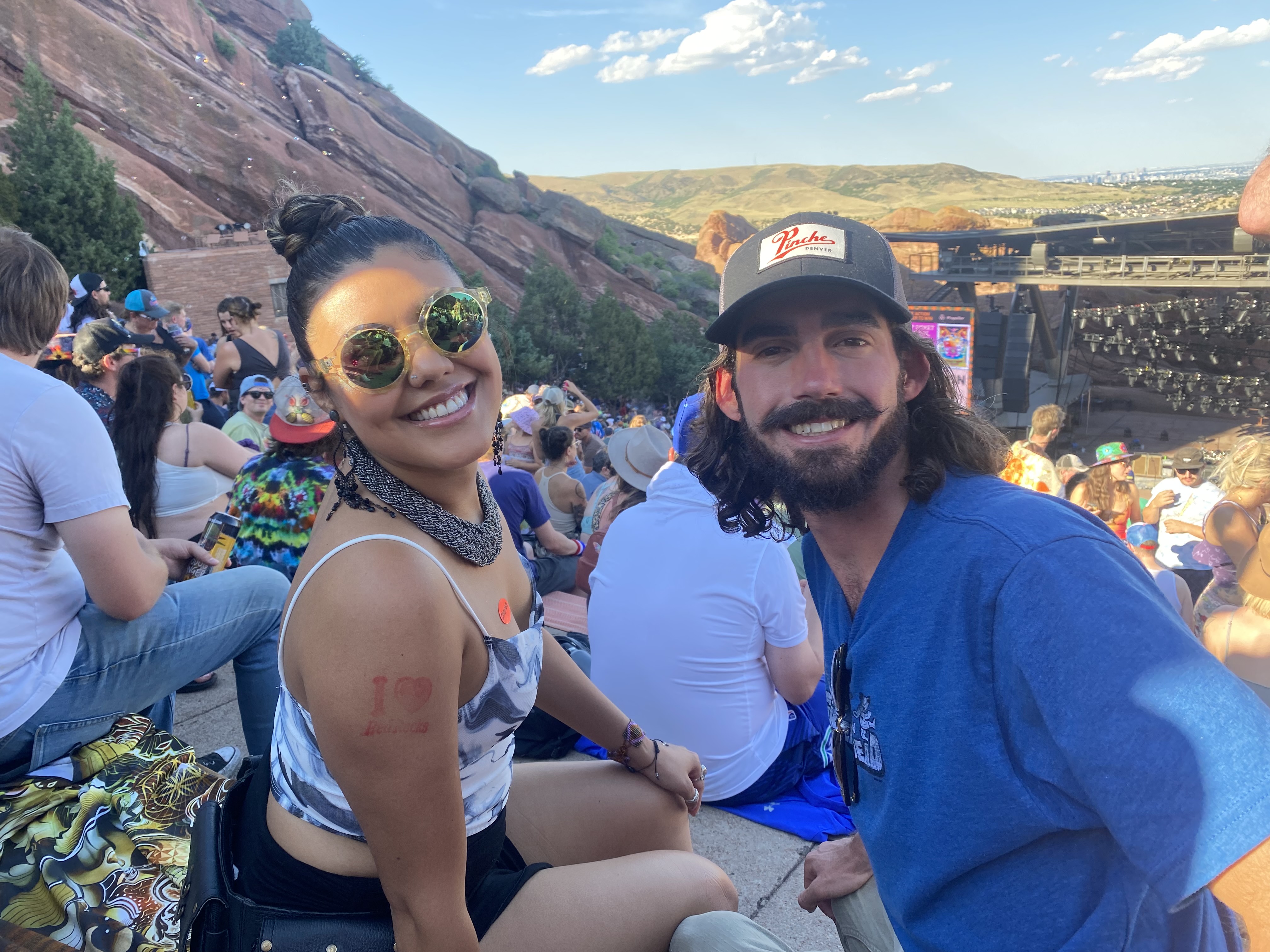 Opening with just the 4th "Lester Had A Coconut" since 2017, String Cheese kept the crowd waiting just a moment to see who the special guest might be, before front man Bill Nershi welcomed Billy Strings to the Red Rocks stage, with Strings dressed in a classic yellow Spongebob T-shirt. Diving directly into the Bill and James Monroe tune "Those Memories of You," followed by "Lonesome Fiddle Blues" and "Have a Feast Here Tonight," the band showcased their traditional bluegrass roots, layered by some phenomenal picking from the young Billy Strings. You could feel the excitement exuberating from the band, which the sold-out crowd eagerly fed off. It was as if Billy Strings had been part of the group since SCI's Mountain town days, going back and forth with Nershi and trading steady licks with Michael Kang.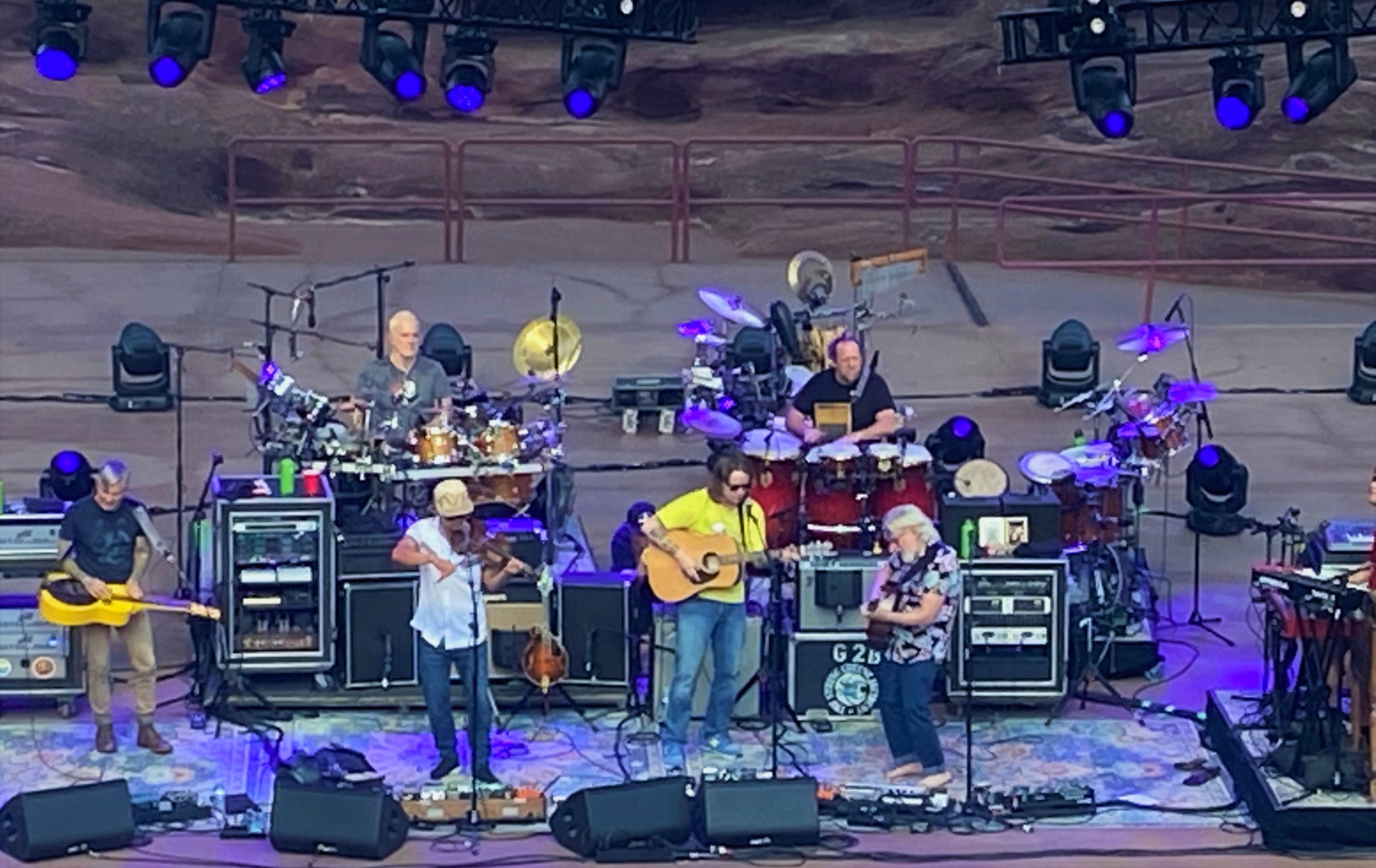 Next up was an additional surprise guest, Andy Hall from the Infamous Stringdusters playing dobro to the Billy Strings now classic "Dust In a Baggie." Hall remained on stage for the remainder of the acoustic first set adding his style to tunes like "Remington Ride" and Peter Rowan's "Panama Red," before ending a phenomenal first set with the SCI original "How Mountain Girls Can Love" off The String Cheese Incident's 1998 self-titled album.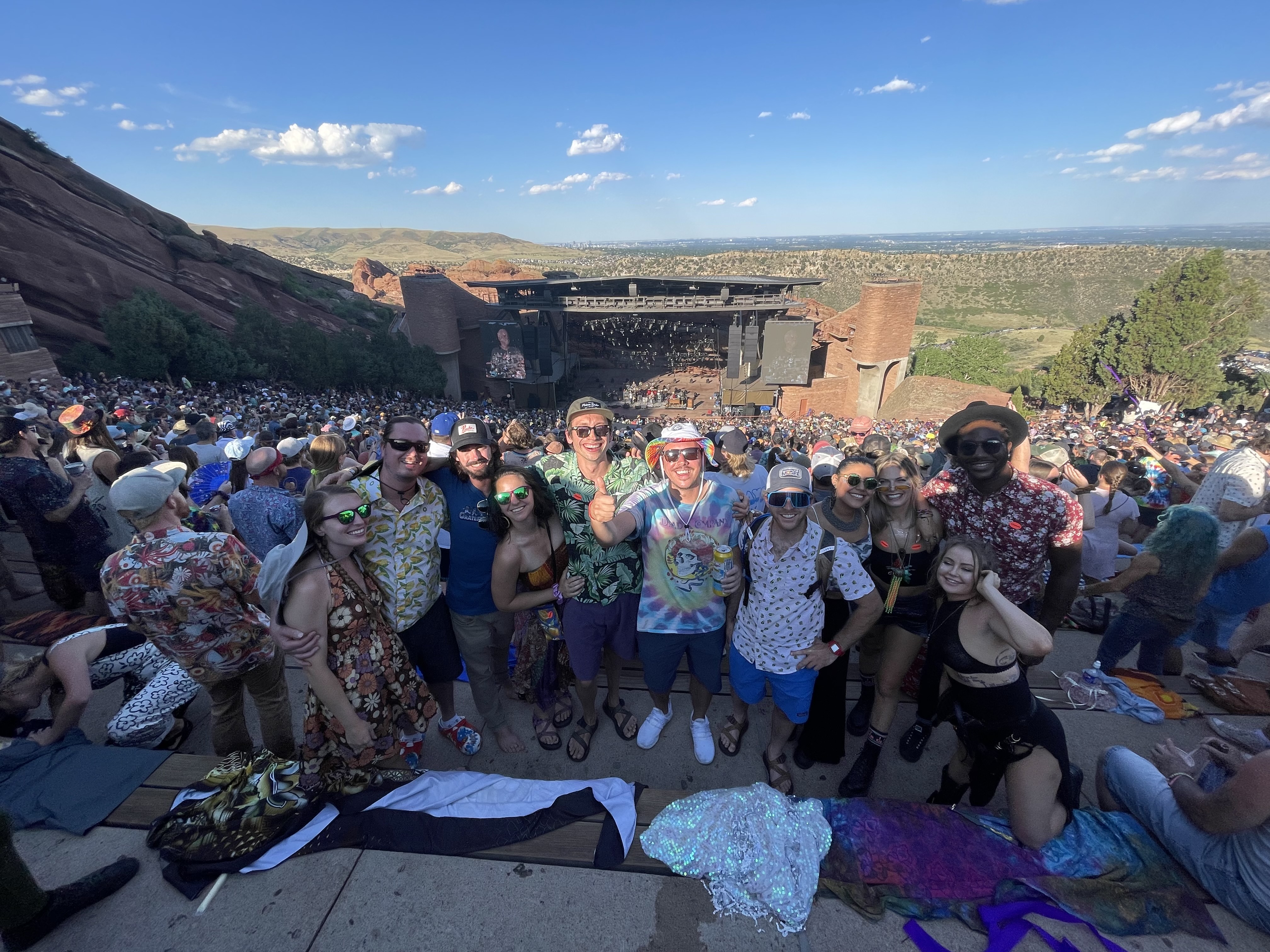 Sunday's second set was transcendent memory to the spirit and sounds of the Grateful Dead. Bill Nershi started by wishing a speedy recovery and good health to Grateful Dead bassist Phil Lesh, who had to cancel the show days before due to COVID. Additionally, bassist Keith Moseley stepped forth to explain how he had prepared all week to play guitar and sing, while Phil Lesh was to take over the bass duties. "So now I get to sing and play bass, so I'll give it our best shot here," Keith laughed to the crowd. Fans wearing faded tie-dye and ragged tour shirts from years past embraced in dance and song together, while String Cheese played a plethora of Grateful Dead hits throughout the second set. Opening with "Jack Straw" and a beautiful "Cold Rain and Snow," SCI had clearly tuned up and rehearsed the Dead's catalogue thoroughly for the night.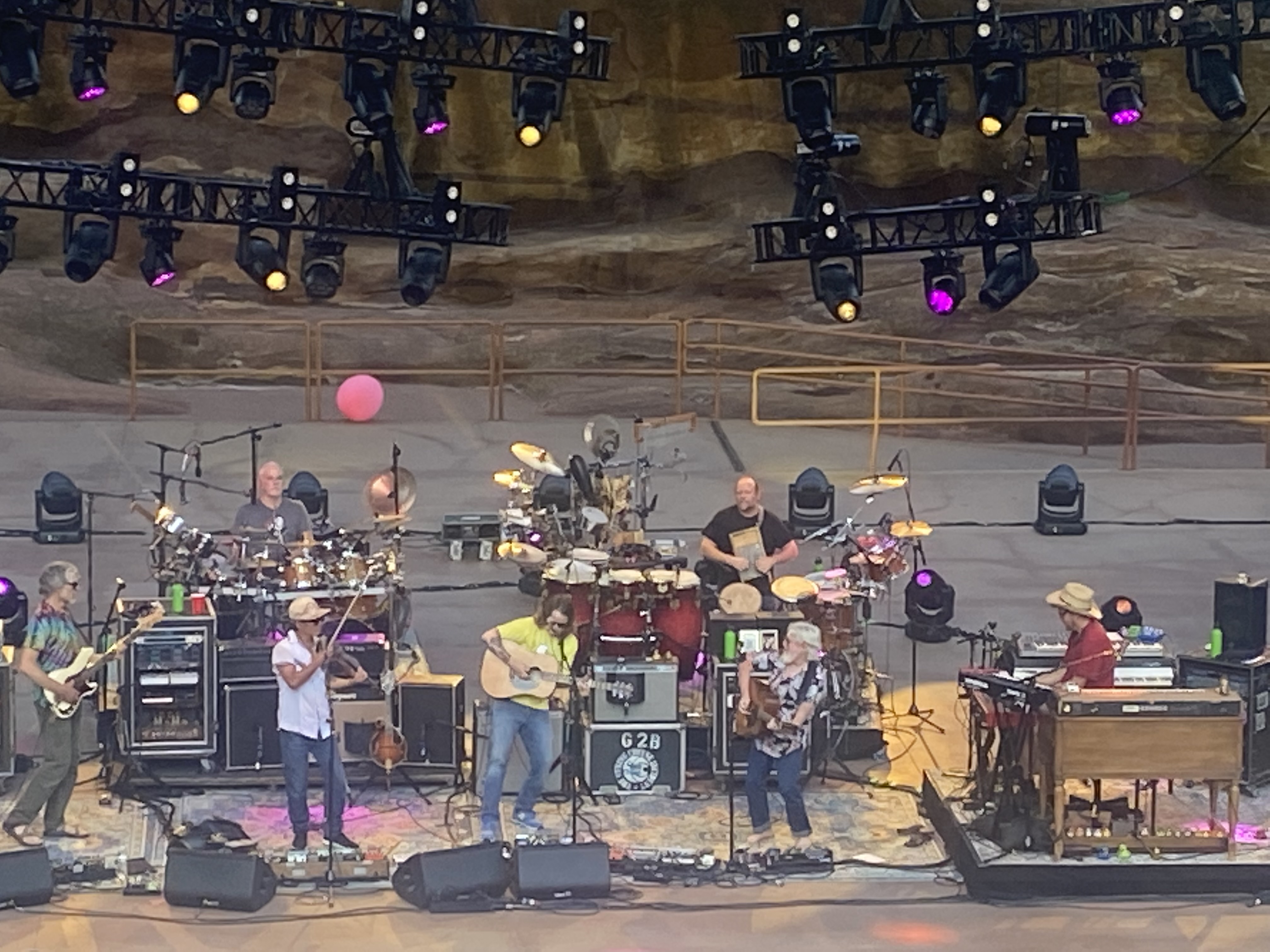 Returning to the stage for the second time that night, Billy String joined for "Brown-Eyed Women," strapped with an electric guitar this time. He would stay for the remainder of the second set, making a beautiful addition to "Peggy-O" which also featured Andy Hall once again on dobro. The highlight of the night came during "Estimated Prophet > Eyes of the World," which featured extraordinary work from all partied involved. Michael Travis and Jason Hann worked to keep the backbone of the tracks moving at a soothing pace, carefully brushing to the melodies made famous by Bill Kreutzmann and Mickey Hart. Somewhere between the Profit jam came teases of Kate Bush's "Running Up That Hill," made once-again famous by the new season of Stranger Things and led by Keyboardist Kyle Hollingsworth. Finally, the Grateful Dead set came to a close a monstruous rendition of the classic "Shakedown Street" to close set II.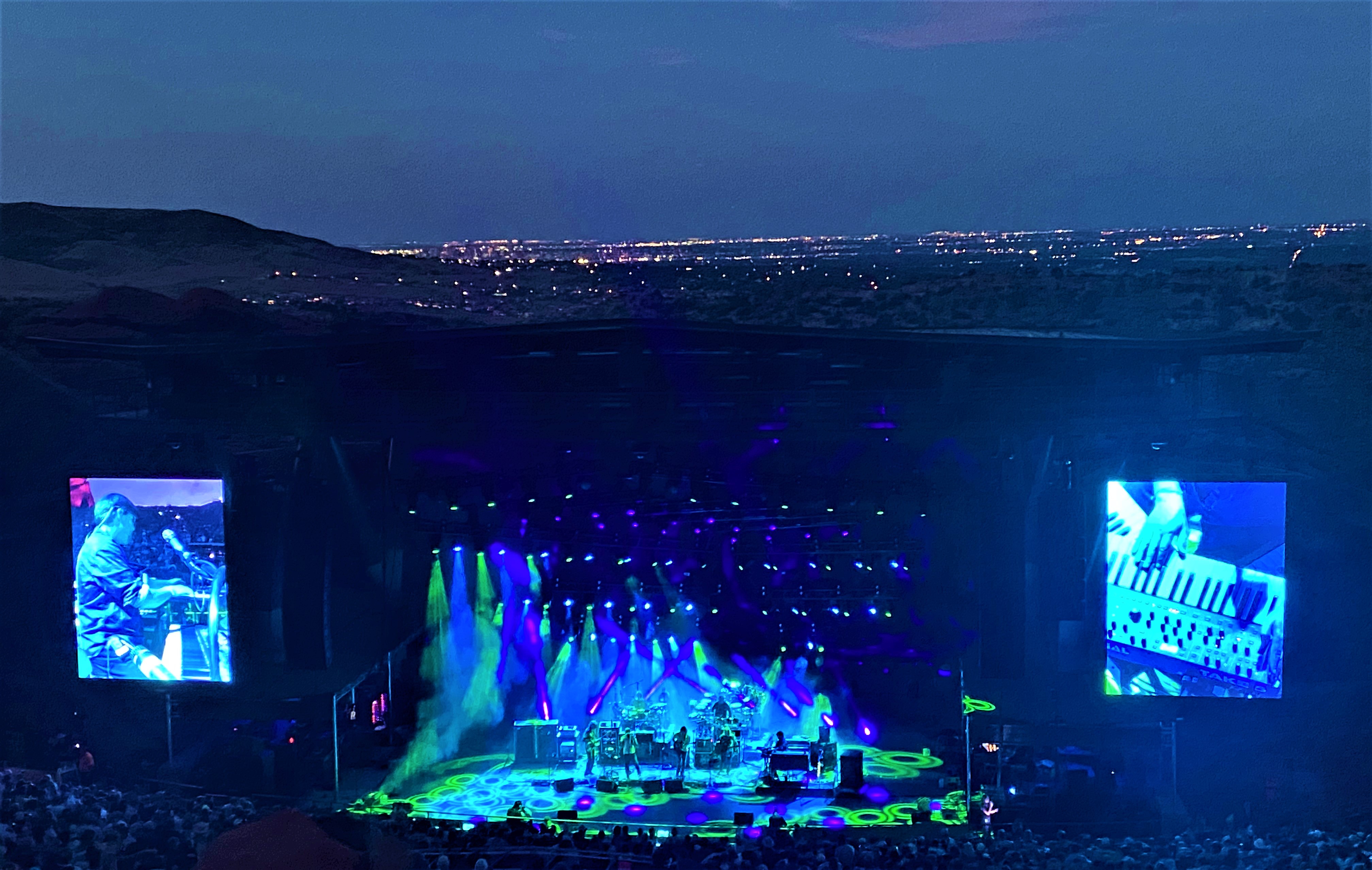 The third and final set of the evening was a jam-heavy, improvisational masterpiece from SCI. Cheese went to alone to begin set III, opening with a classic Group Hoot and the original "Can't Wait Another Day." Billy Strings joined the boys back onstage for an inspired "Black Clouds" and took the crowd into outer space for the dance-themed "Rivertrace" which spanned over 18 minutes and eventually evolved into a cover of Black Sabbath's "Paranoid" with Billy Strings leading vocals. Finishing off the set was fan favorite "Texas" at a massive twenty minutes, and with one last dance left in their pocket, The String Cheese Incident returned for an encore of "Bertha" accompanied by String and Hall capping off a mind-blowing end to an incredible run of shows.