Recently, an amusing social media thread relating to British guitarist Steve Hackett – renowned for his early 1970s work with prog-rock pioneers Genesis – popped up online. The banter centered around the vocal abilities of Swedish rock singer Nad Sylvan, who has been fronting Hackett's popular solo project Genesis Revisited since 2013. One commenter gushed about Sylvan's range, praising him for his apparent ability to "channel" the voices of the two mercurial Genesis singers Peter Gabriel and Phil Collins "at the same time." The other writer was diametrically opposite. "Sorry, mate, not even close!"
Well, everybody's got one, right?
Since Hackett worked with both vocalists in Genesis's definitive prog years, 1971 to 1977, he should know exactly what a singer needs to "deliver the goods" in a repertoire that encompasses that era. And if the enthusiastic reports from his band's European performances on the "Seconds Out + More" tour are any indication, Hackett must rightly feel that Sylvan was an inspired choice. One cranky Genesis fan's opinion notwithstanding, Hackett's fans seem to overwhelmingly agree that Sylvan is the real deal. And, lest we forget, they obviously think the band and their esteemed lead guitarist are pretty good, too!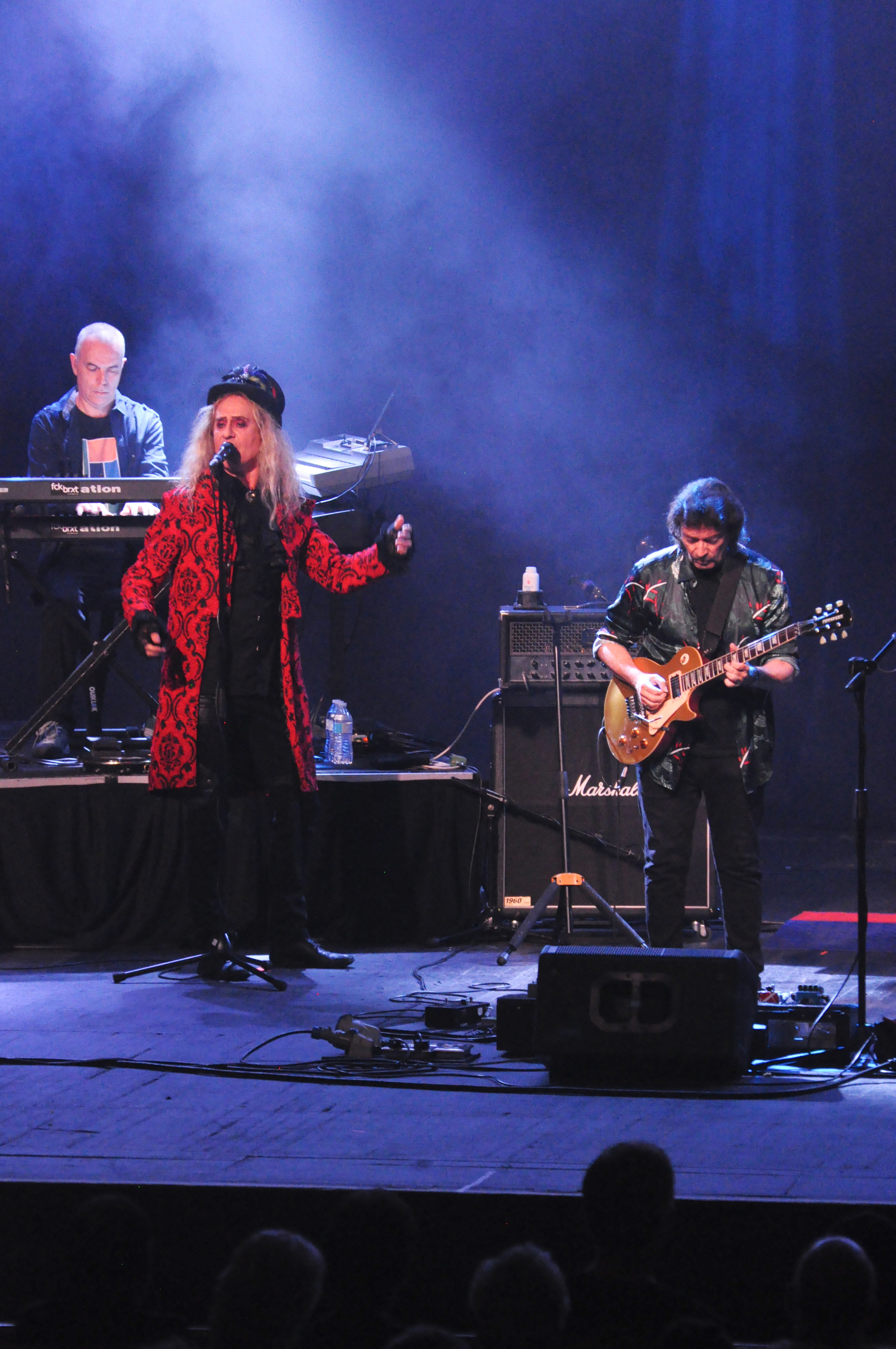 "All of our tours have been very popular, and not just with longtime fans," says Hackett, noting that all of his annual Genesis-themed tours since 2013 have done bang-up business globally. And, he adds, "Seconds Out + More" is certainly competitive among them. "In Poland this year the audiences were very, very young – possibly seeing this music performed for the first time – and very eager for it. Tremendous experience. And, of course, I'm still flying the flag for the music I did with Genesis. I'm a big believer in it."
Steve Hackett knows the 1977 double-LP live Genesis album Seconds Out holds a special place in the hearts of Genesis fans. Not only does it boast a well-curated set of both Gabriel- and Collins-voiced songs up to that point – but it also captured Hackett in his last live peak with Genesis. So it's equally special for him. A couple of years ago, as the album's 50-year mark began to draw closer, he recognized that it was about time to celebrate this personal triumph with full, live run-throughs again. Along with an opening set of music culled from his solo releases, such a long album makes for a long night!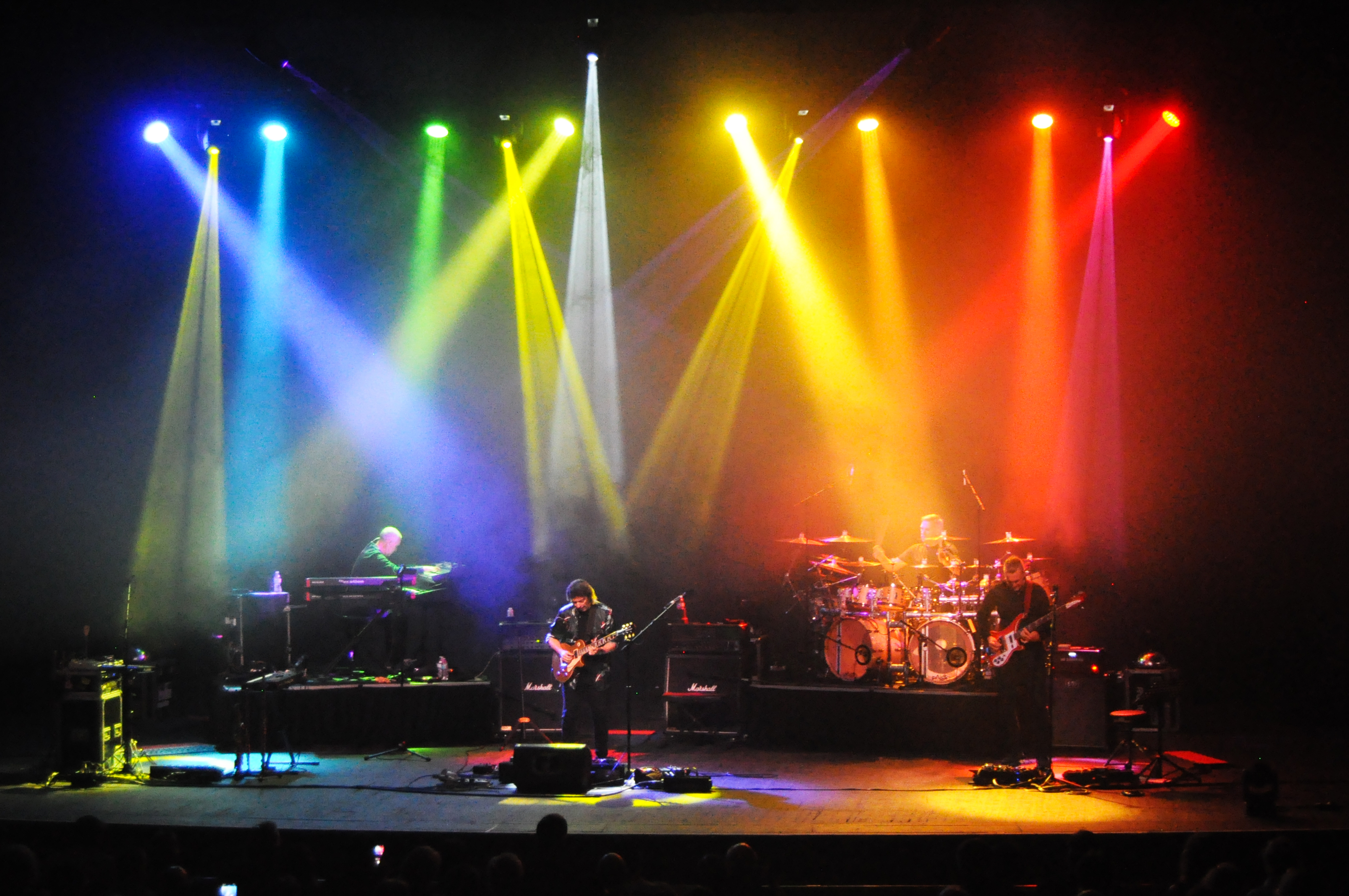 Although the Seconds Out track list itself should come as no surprise to any die- hard Genesis fan, bonuses still lurk in the first set and the encore. These include breathtaking highlights from Hackett's 1976 solo debut Voyage of the Acolyte and 1979's Spectral Mornings, plus standouts from his 2021 album Surrender of Silence, and, of course, a stray Genesis gem or two. And a pleasant surprise for fans who haven't heard his band perform the core Genesis songs in recent years, says Hackett, is some unexpected instrumental tweaks and re-grooves.
Backing Hackett on this tour are three longtime comrades, plus two more recent arrivals. On board with him since the first Genesis Revisited tour, in 2013, are keyboardist Roger King, saxophonist/flutist/percussionist Rob Townsend and vocalist/dramatist Nad Sylvan. And rounding out the rhythm section are bassist Jonas Reingold and drummer/percussionist Craig Blundell, both of whom first signed on for the 2019 tour. That tour and this one share a number of essential Genesis songs, so the duo were already dialed in for those parts of Seconds Out.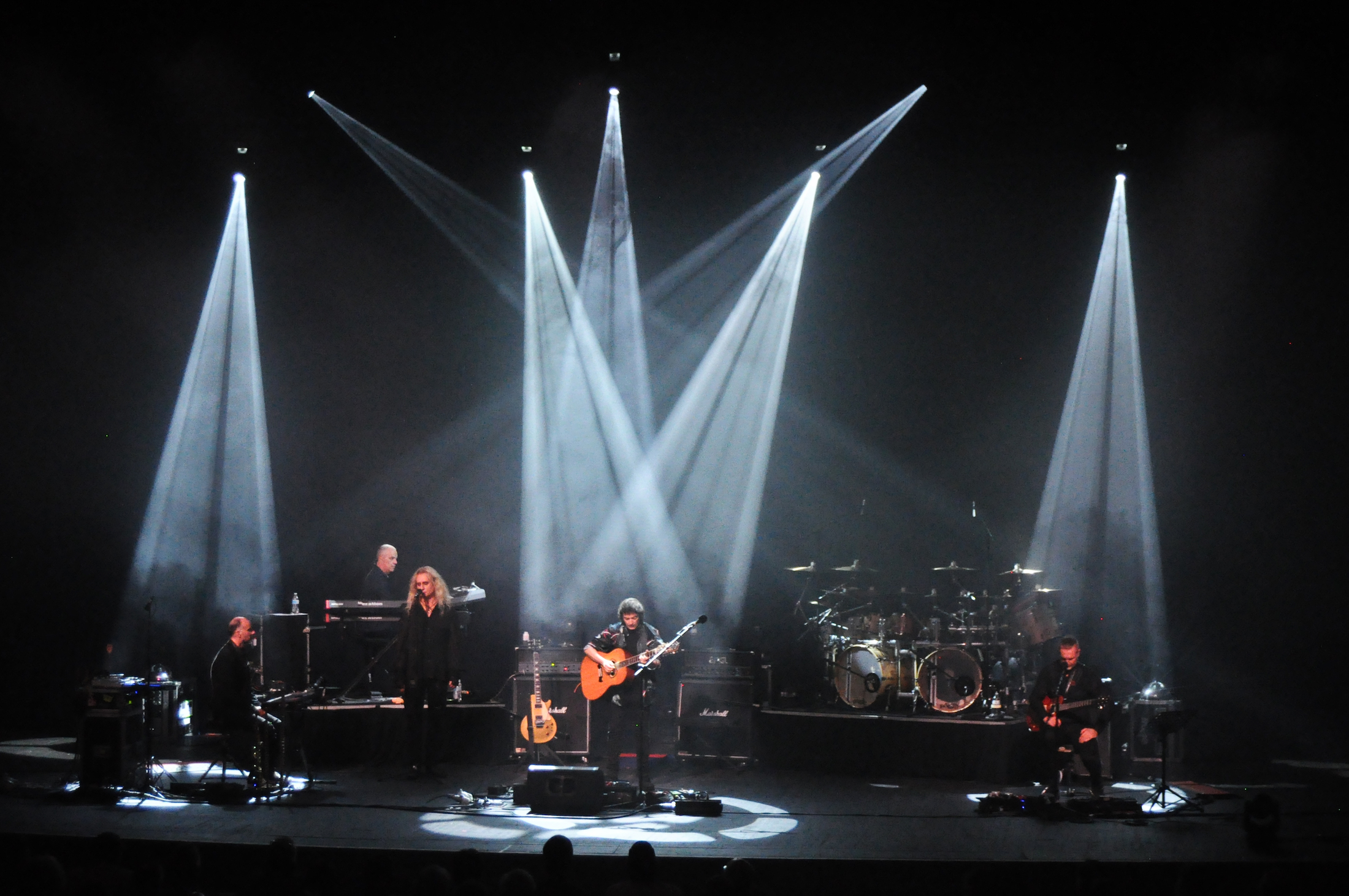 "There is crossover, and that was useful in putting the new show together," says Hackett, acknowledging the 2019 tour featured the full 1973 Genesis album Selling England by the Pound plus other classics also on Seconds Out. That was Reingold's and Blundell's "boot camp," in a sense. In the next few months, he adds, the band will still occasionally have a Pound make-up date to drop into the tour. So that's two-way crossover. "Both Jonas and Craig are powerful performers. I love guys who can really play. And they bring their own experience, influences, and energy."
When asked about why Genesis could inspire such passion in their fans, Hackett confirms that Italian audiences were among the first to embrace their music deeply in the early '70s.
"They heard elements of opera and storytelling in our songs, I think. This was familiar to them, from the music and mythology they knew," he says, noting that the Genesis buzz in America "took a while longer" for the band to cultivate. A 1973 public endorsement from John Lennon certainly couldn't have done any harm, either.
"Genesis did longer songs that told stories, and also longer-form things, such as 'Supper's Ready,' in which there's a journey, a personal odyssey," he continues, alluding to a fan favorite that looms largely in this tour. "There are Classical music elements in these long pieces, and I'm proud of those influences, such as [Russian composer Sergei] Prokofiev, that I've also included on my latest record. I'm still very much a believer in long forms, because people seem to like pieces with many movements, many parts."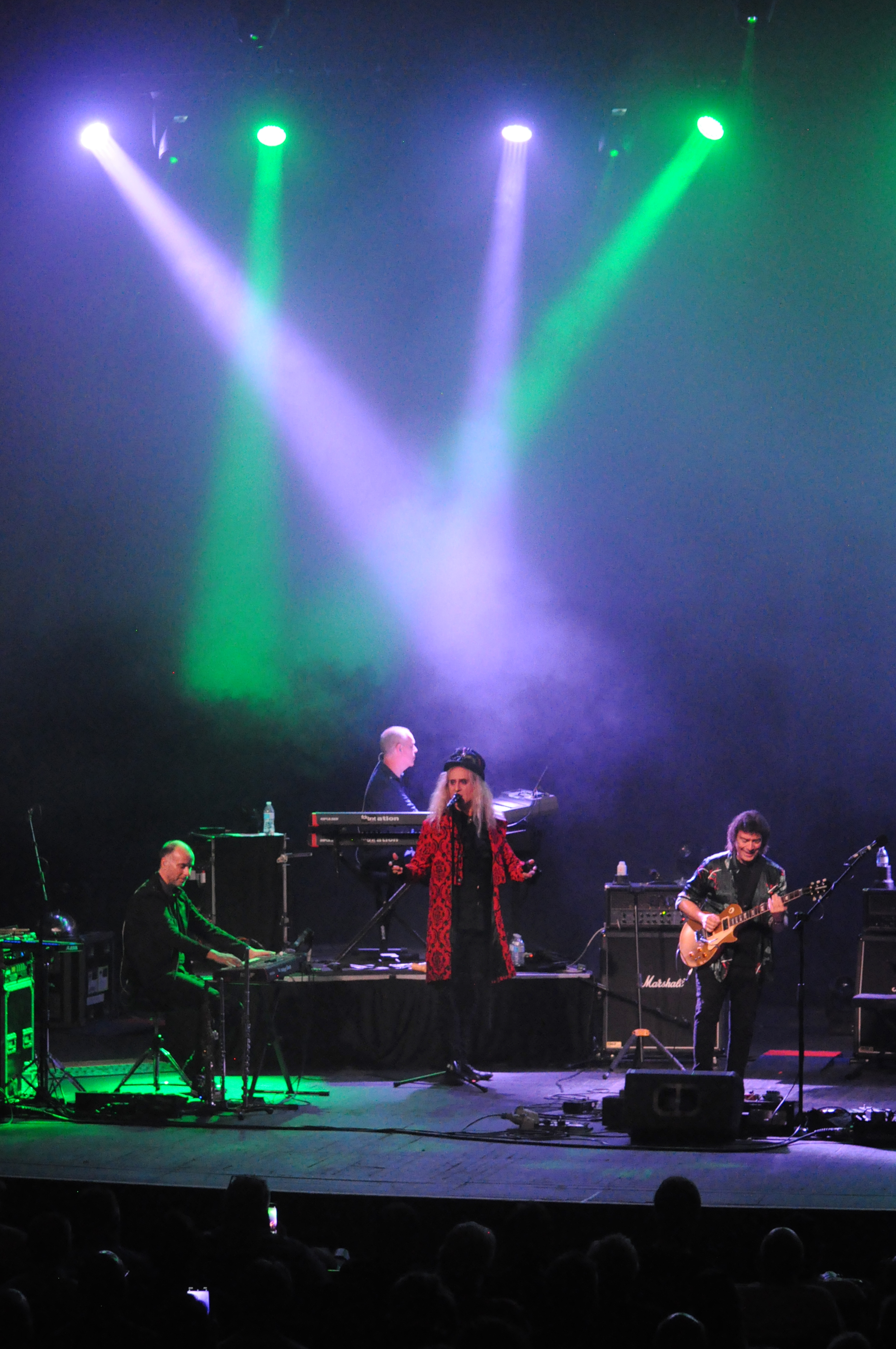 Speaking of movement, we should note this ambitious, intercontinental tour is in full swing now, if with the occasional hitch. The second of two European Seconds Out legs wrapped in recent weeks, and soon – in the early days of April – Hackett and company will launch a roughly-35-date North American run in Boston, on Saturday, April 2. Originally, the tour had been scheduled for a March 26 start in Canada, but – due to Covid concerns – the four-date, Canadian lead-in series was just pushed back to late November.
Soon after the spring U.S. dates, a small batch of shows in Australia and New Zealand will follow, with possible rescheduling of 2021 Japan dates still TBA. Finally, upon returning from their long journey, the band will lean into more European and UK shows – including festivals – for the remainder of the summer. All in all, that's nearly 60 more dates since the Fall 2021 and Winter 2022 chapters.
Most notably, tickets sales have been strong, with many shows selling out, reinforcing Hackett's observation about how every Genesis Revisited tour has been "aces" with audiences. For the upcoming North American tour alone, more than a third of shows have sold through in advance. This suggests that Hackett's instincts in choosing Seconds Out as a showpiece at this time – like his tapping Sylvan as his very own prog-rock, flag-bearing front man – were on target and that Genesis fans sense this tour is something special which may or may not pass this way again.
But fear not, devoted Hackett and Genesis fans: Dates for Steve Hackett & Genesis Revisited's UK Fall tour, "Foxtrot at 50 + More," slated to begin on September 9, 2022, are already on sale.
For more information about tour dates, please visit the official Steve Hackett website: http://www.hackettsongs.com/tour.html