As far as ways to start off 2013, you can't do much better than Yonder Mountain String Band at the Boulder Theater. Mixing a balanced setlist that featured a little bit of everything with the inimitable Darol Anger on the fiddle made for a tasty New Year's Eve stew.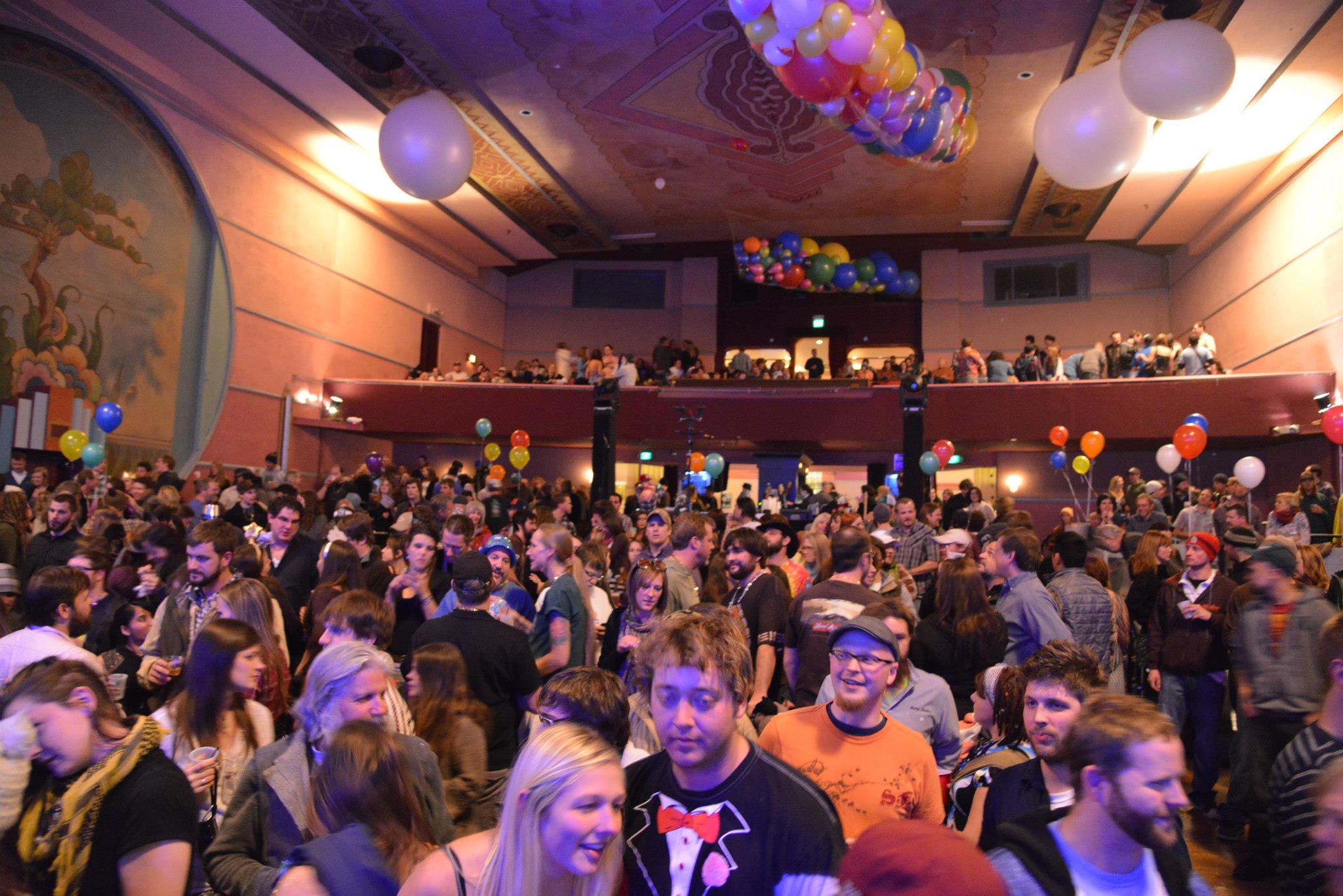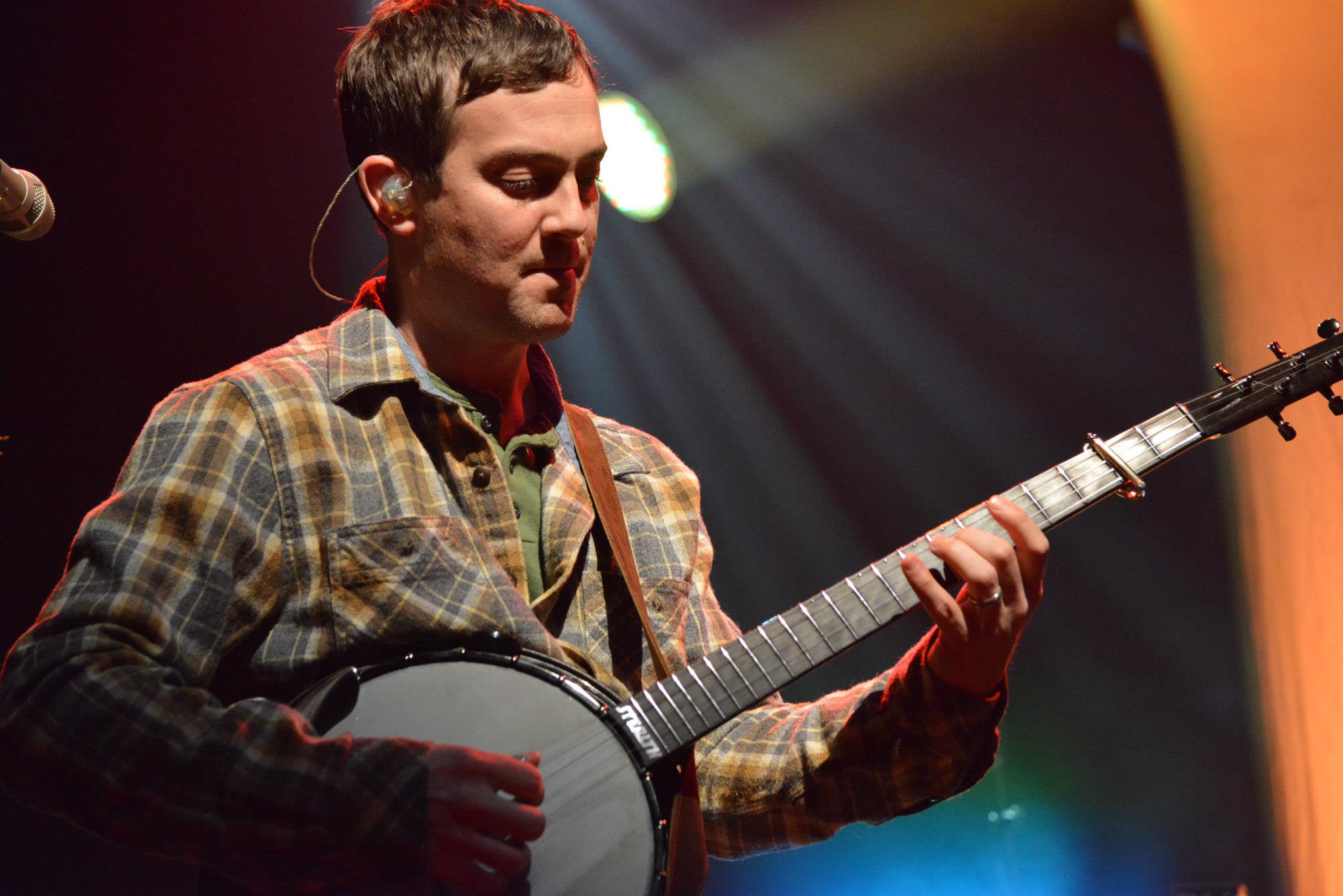 The band began the last night of the four-night run with "If You're Ever In Oklahoma" and quickly found a groove. Anger is a frequent Yonder guest and in many ways is like a fifth member of the band. Of all the guest musicians they play with, outside of Andy Hall from the Infamous Stringdusters, he seems to fit them the best.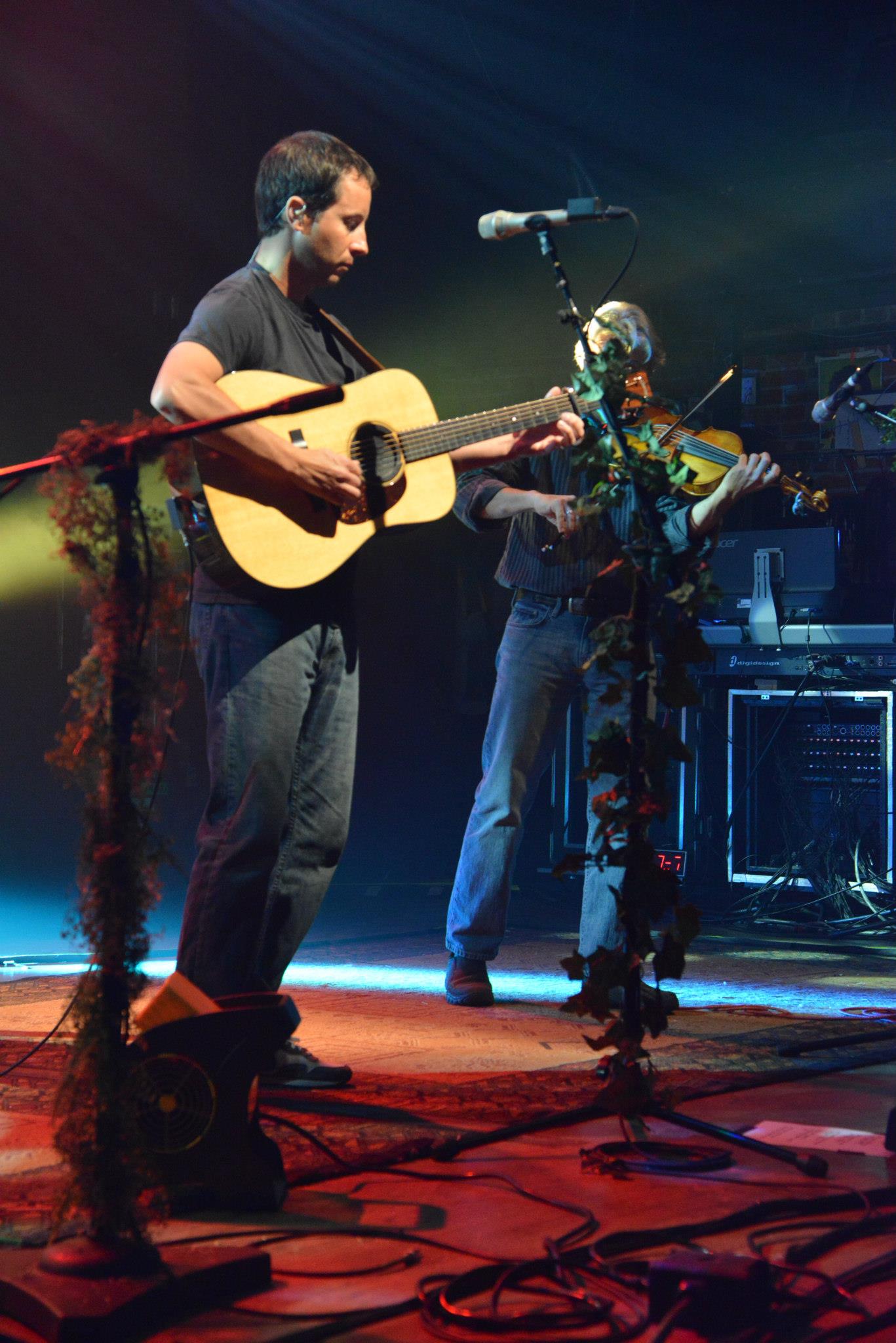 He got a chance to really display his chops early in the set with "Polly Put the Kettle On," inciting chants of "Darol! Darol!" Adam Aijala also debuted a well-received song and the fast-paced instrumental "Southern Flavor" started shaking the venue. The first set ended with a long "On the Run/"Dawn's Early Light"/"On the Run" jam sandwich and sent the thirsty crowd to hustle up more libations.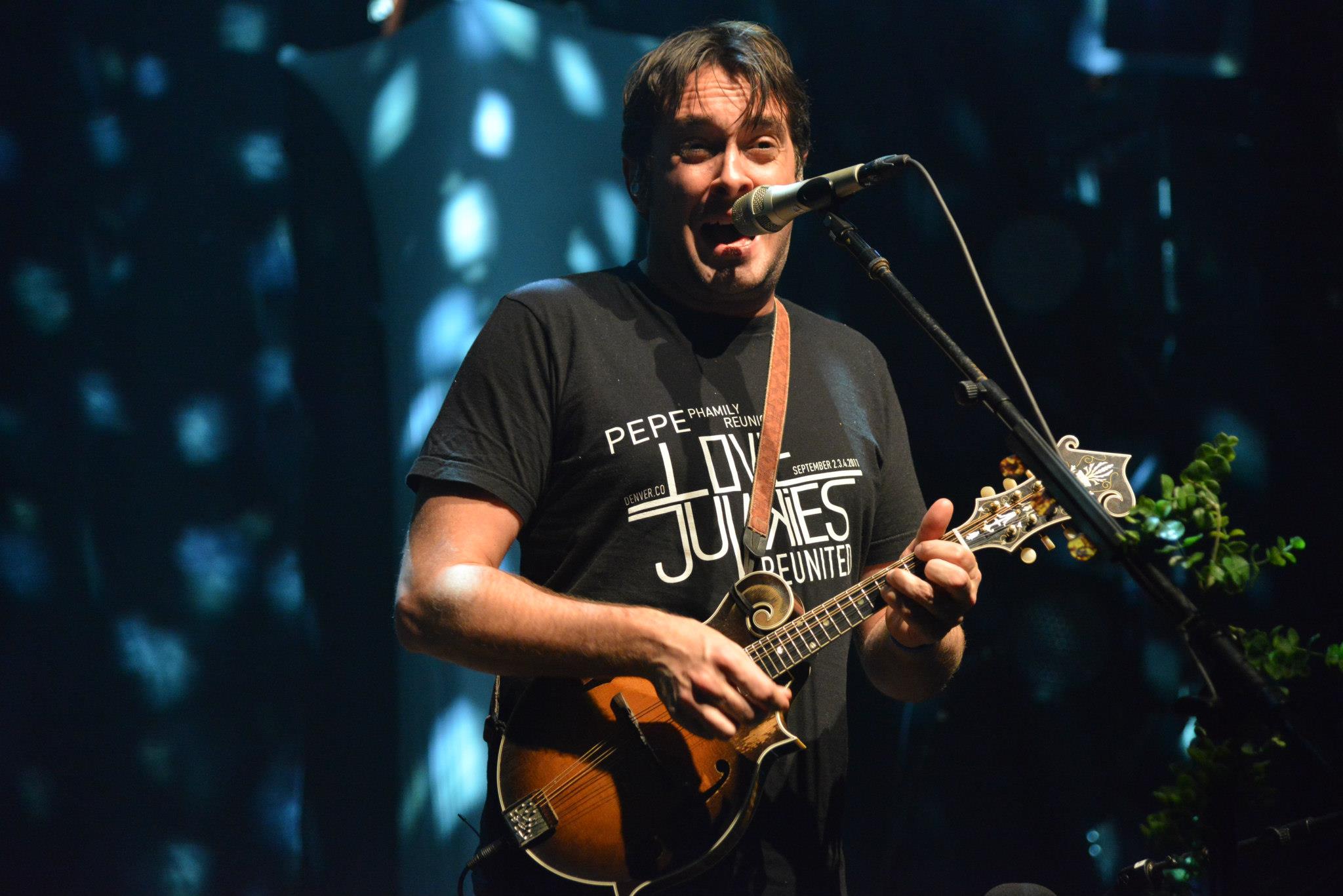 The second set started around 11:30 with fan favorites "Ramblin' In the Rambler" and "40 Miles To Denver." Jeff Austin lent some excellent vocals to an extended "Cuckoo's Nest" that was stretched to accommodate the approaching midnight countdown. At midnight, several large balloons descended from the ceiling, inspiring a full-scale balloon volleyball party.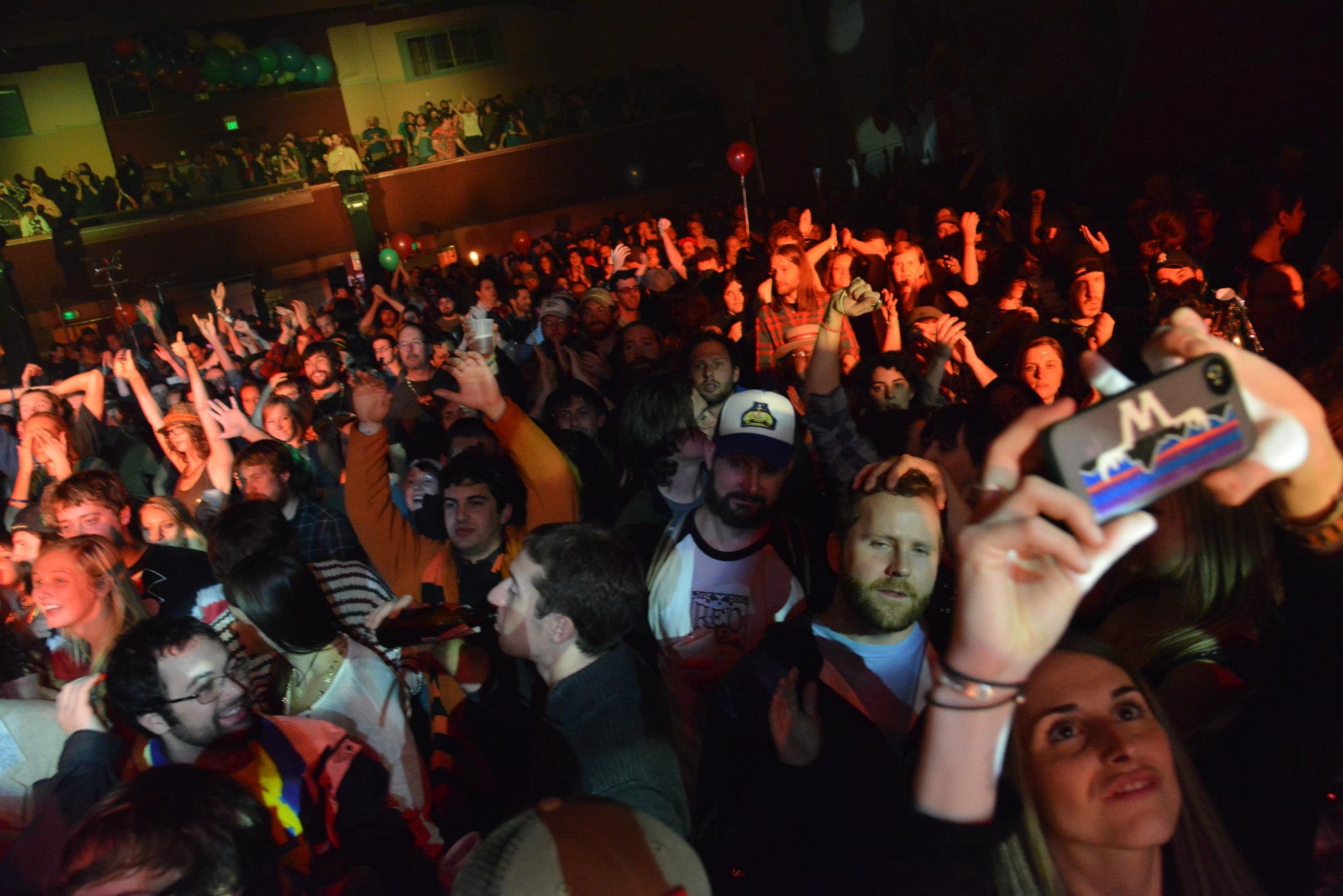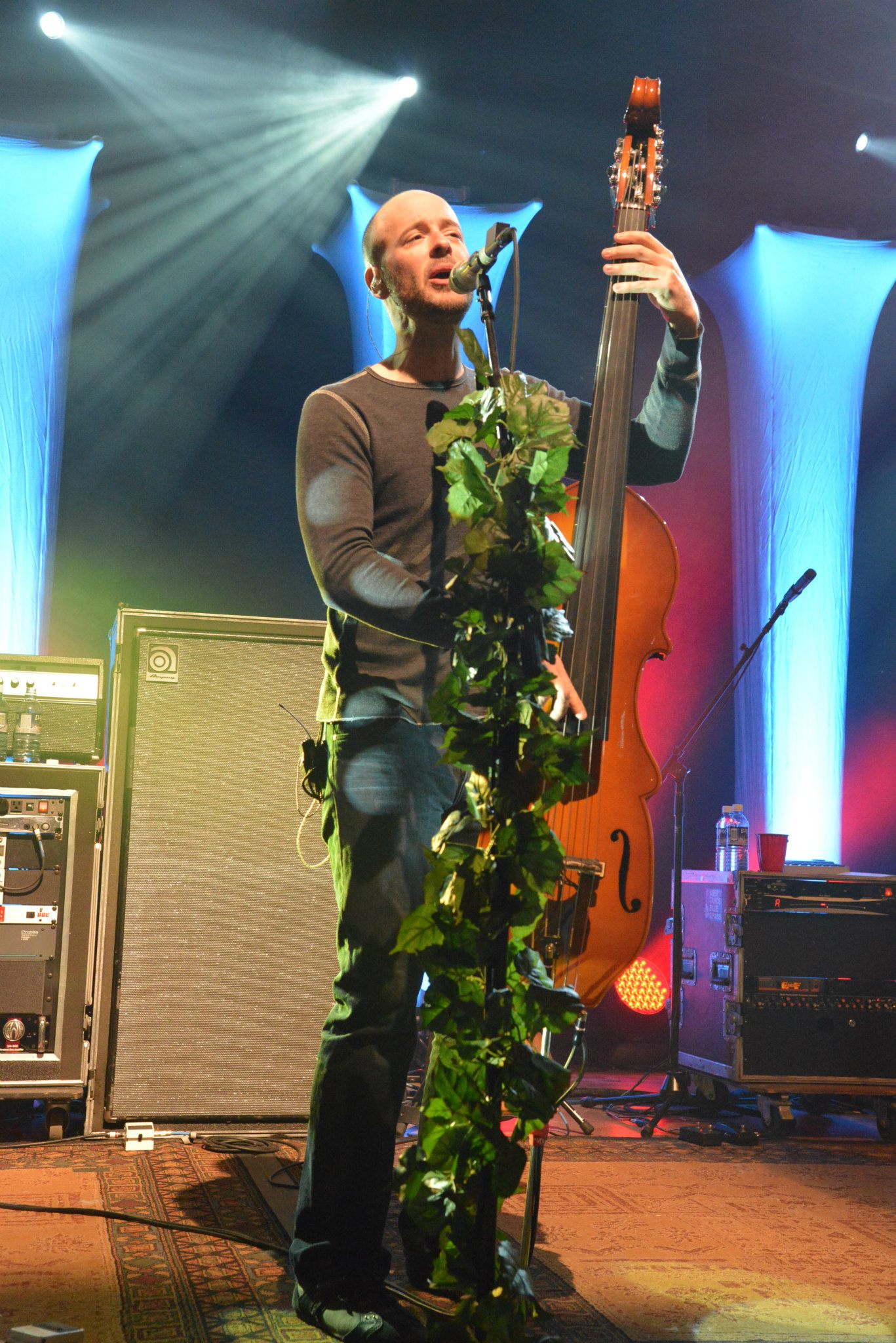 Soon after the countdown, Dave Johnston continued his banjo domination of the weekend on "Just the Same." Ben Kaufmann had two strong songs back-to-back, a new song about a girl who "smiles like you've always been a friend" and "Finally Saw the Light." The second set ended with an appropriate New Year's song, "Keep On Going." The band then jammed into Aijala's song "All the Time" before morphing subtly back into "Keep On Going."
The band left the stage but came back almost immediately for a quick two-song encore, highlighted by a groovy, bluesy "Crow Black Chicken" that sent everyone in the audience looking for a dancing partner, if they hadn't found one already yet. Yonder then came back for a second encore, "Angel" into The Beatles' "Dear Prudence" back to "Angel." The lights alternated between intense strobes for "Angel" and soft, slow spins of the disco ball on "Dear Prudence." It was an appropriate contrast for the songs, and a great way to end a terrific weekend of music at the Boulder Theater.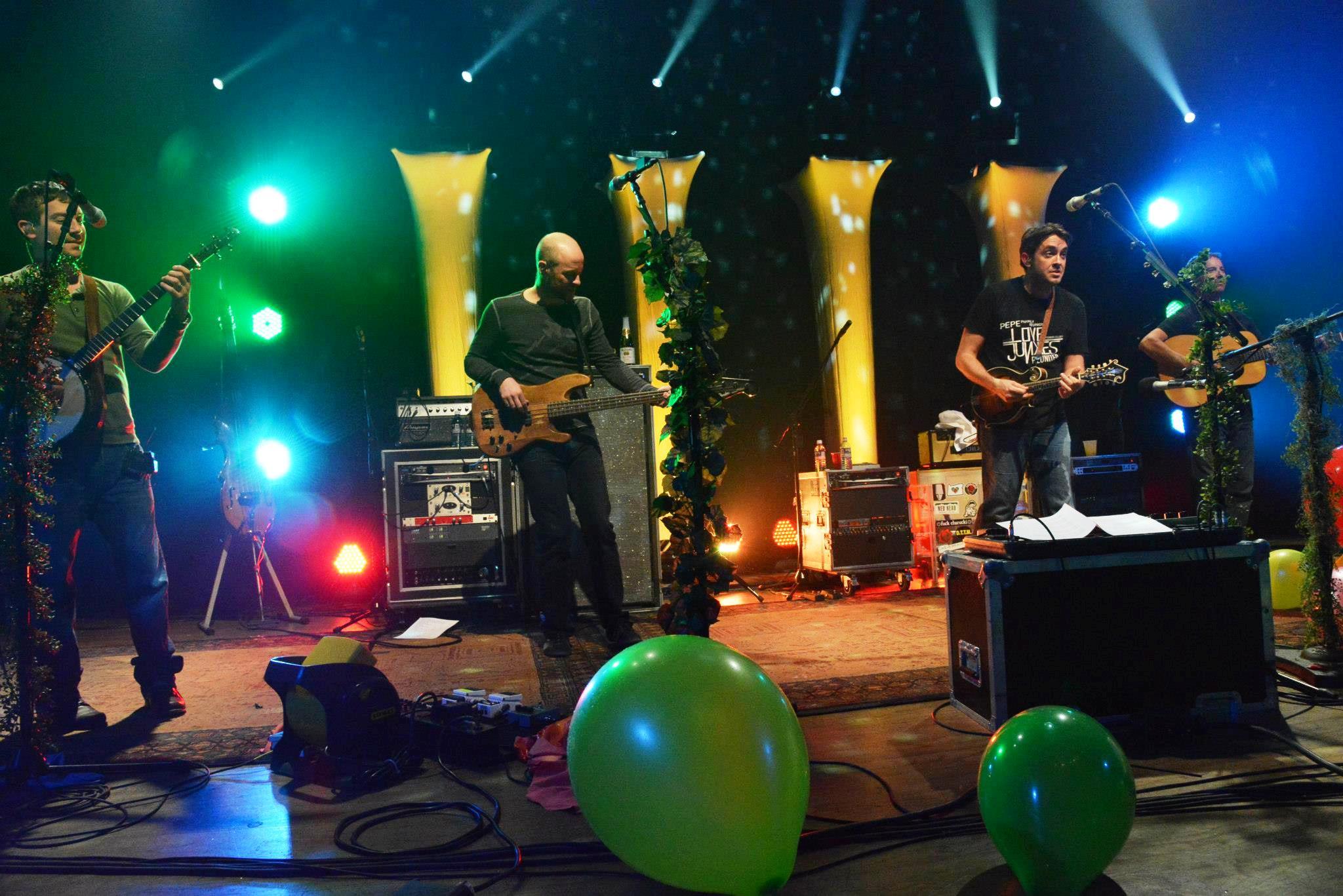 Check out more photos from New Year's Eve.