When bands do five-night runs, the first night is usually expected to be, more or less, the warm-up night. Yonder Mountain String Band had no such things in mind as they laid down a blistering show to a packed Boulder Theater on Friday night that set the bar pretty high for the remaining four nights.
This was in no small part to the special guest du jour, Roosevelt Collier. The pedal steel guitar maestro fit in seamlessly to Yonder's jams all night, impressing the crowd into several rounds of raucous applause.
Things got off to a fast start, literally, with a nimble "Fastball" into "East Nashville Easter," which allowed Collier to find his footing almost immediately. Yonder pulled out some classics in the opening set, including "Angel," "Rag Mama," and a monstrous "Snow on the Pines." However, the highlight was probably "Jack-A-Roe," the rare traditional cover made popular by the Grateful Dead.  The first set closed with the Waylon Jennings/Willie Nelson song "Good-Hearted Woman," and I couldn't have been more satisfied.
As good as the first set was, it was merely a prelude of what was to come. I had been very impressed with the song selection from earlier and I wasn't quite sure what was in store for the second set. Fittingly, they opened with the Rolling Stones' "No Expectations." It was as though they were sending a message to the crowd: leave your expectations at the door, not necessarily just for tonight but for the entire New Year's run.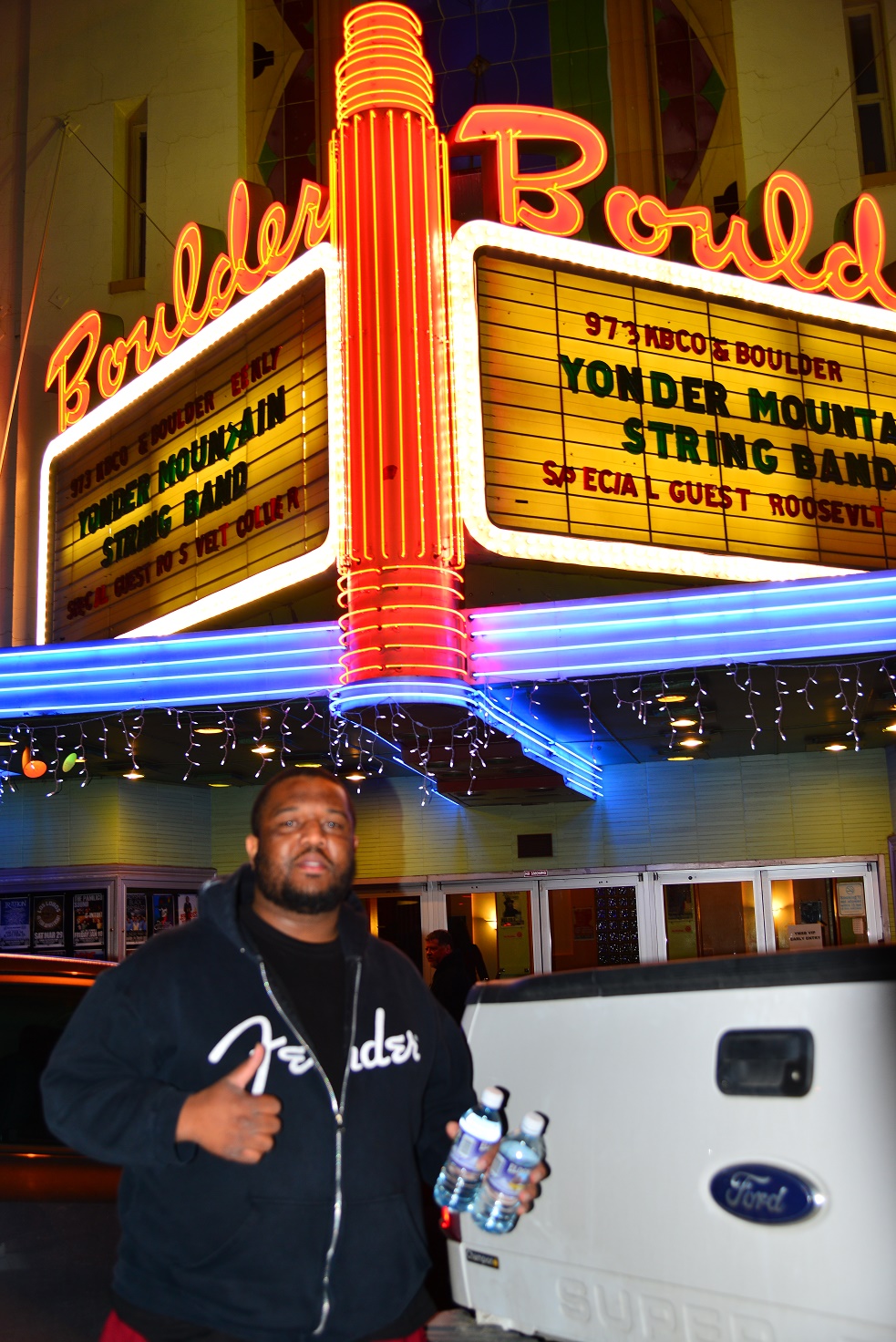 They kept things rolling with Adam Aijala singing an excellent "Spanish Harlem Incident." One of my favorite newer songs, "Pass This Way" came soon after, with Dave Johnston delivering solid vocals and strong 5-string banjo. "Dear Prudence," the superb Beatles cover that Yonder had previously played with Collier at Summer Camp back in May, was next and featured one of Collier's most frenetic solos of the night.
"Raleigh and Spencer" whipped the crowd into a further frenzy, and then bassist Ben Kaufman offered them a "palate-cleanser" in the form of "Town." Yonder only had one jam sandwich on the night, but it was a doozy. "If You're Ever In Oklahoma" led into the boogie-tastic "Shake Me Up." Futureman (Saturday night's special guest) came out on stage at this point, and he and Kaufman brought serious grooves to the middle tune. Kauffman especially earned some whoops and cheers with his long, smooth bass solo. The song went back into "Oklahoma" and with that the second set came to a close.
The encore was short but sweet, with Jeff Austin leading the way on "Yes She Do (No She Don't)" to start it off. Austin managed one of the best scat solos I have heard from him in a while, and the crowd ate it up. Finally, the night ended with another Grateful Dead cover, the always-appreciated "New Speedway Boogie."
There are still four nights left, and Yonder has plenty left in the tank. However, Friday was a tremendous way to start things off. Collier was a sensational guest, and the anticipation for the rest of the shows has been sufficiently amped up. It will be a tough act to follow, but one thing this band has done consistently is defy expectations. For those of you lucky enough to be attending all five shows, buckle up. This is going to be one hell of a week.