Ghost Owl | Say Goodbye To Finland | New Music Review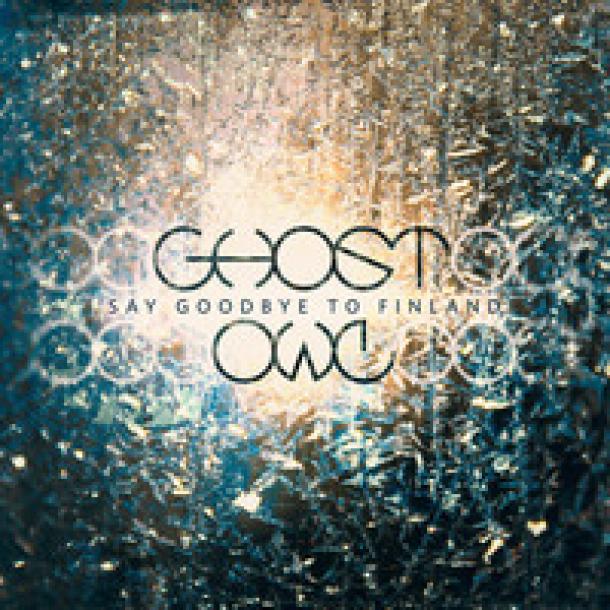 Ghost Owl, from Athens, Georgia, blend an ethereal mix of unique electronica sounds, indie pop and psychedelic soundscapes to create a dream-like trance that's both driving and hypnotic.
Featuring the singles "Sky Yellow," "Idiot Kid" and "Vela 500", the album Say Goodbye To Finland (Release date Tuesday May 6, 2014 on CDbaby, Itunes, Spotify & more) is the mental, studio cohort to their stunning, live visual performances.
Band members Adam Perry, Albert Suttle, & Matthew McDonald, who created the band in January 2013, describe it this way:
THE STORY: In 2009 the sounds that would become the music of Ghost Owl first began to take shape inside the bedroom studio of bassist Adam Perry under the guise of a pet project he entitled Elephant Zaio Sunrise. At the time, Adam was in a decade-long musical partnership with a successful and full-time nationally-touring band. All was not well. The band's self-destruction became not a matter of if, but when. But as the sun began to set on his former band, Sunrise came into focus. By 2013 the vignettes had become songs, and there was a new direction that was fusing many modern influences into the material. There were signs of epic post-rock, experimental indie rock, and uplifting electro-pop. It was psychedelic, anthemic, atmospheric and simultaneously dance floor ready. Adam then enlisted the help of two former bandmates, Matt McDonald and Albert Suttle. Together they crafted a technology-driven live show that integrated live visual projections and multi-layered sonics into a mind-bending and emotive musical experience. They named it Ghost Owl. But this was just a warm-up. In the summer, they started work on composing a full length album; and by the fall had entered the studio with producer Newton Carter and engineer Richard Salino in Athens, Georgia. The raw power of the material was then distilled into something even more potent. The song-craft came to the foreground; and during the bitter cold winter of 2013-14, the record and the band found their voice. The result is Say Goodbye to Finland. An astonishing debut album that conveys both a sense of loss and of hopeful renewal. This is how Ghost Owl begins.
The 10 song track list, recorded over the winter of 2013 – 2014
1. A Horse Named Reckless 2:41
2. Eleven 2:41
3. Idiot Kid 2:50*
4. Sky Yellow 2:43*
5. Vela 500 4:37*
6. Heads Above Water 4:30
7. Crooked Youth 4:29*
8. Phantom Heart 3:08
9. Clouds Will Lift 4:39
10. Sun Will Shine 2:43