Let's Talk Phish... "The Phish from Burlington Vermont are morphing and evolving and thrusting forward with the momentum of an unstoppable freight train into uncharted realms". John Baker – WARP Radio
Rewind… Our story begins with the introduction of "new" Phish material (An album's worth of material, in fact, and then some) at the band's Halloween 2013 show at Boardwalk Hall in Atlantic City, and the audience's (mostly) warm reception and reaction to said material (As well as the changing up of Halloween tradition in which the band would put on its "disguise" and cover another artist's album). Surprise! They covered themselves and unveiled their secret unto the world.
Like it or hate it, the new stuff was here and, regardless of your opinion, you were going to hear it.
And so, let there be born the songs "Fuego", "Wingsuit", "Wombat", "555", "Devotion To A Dream", "The Line", "Waiting All Night", "The Winterqueen", "Halfway To The Moon", and "Sing Monica" into Live Phish rotation (Sadly, the song "Snow" did not make the cut).
Without going into a complete album review, the new songs are memorable and appealing, and upon repeat exposure, have a tendency to grow on one, especially in a live setting. Chances are, if you didn't like it at first, you'll change your mind and come around to the idea of them being part of the current repertoire.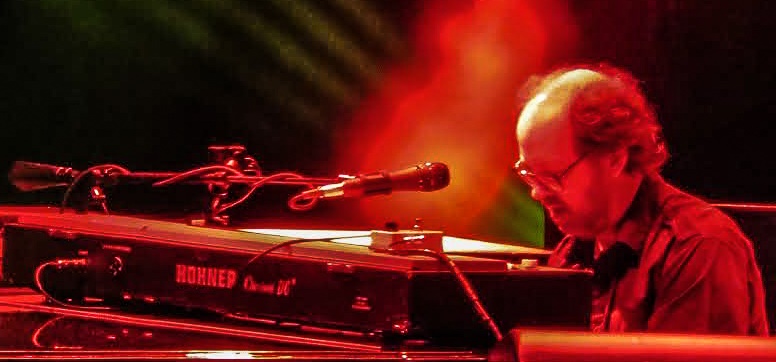 The album, tentatively titled Wingsuit, but later changed to Fuego (And produced by the incomparable Bob Ezrin), was released June 24, 2014, 6 days before the opening of their summer tour on July 1st, in Mansfield, Massachusetts. The 25 show summer tour covers 14 cities, and wraps up September 1st in Colorado.
For The Phans… Phish Phans are among the most discerning group of people I have ever come to be associated with. They are fun, witty, heavily opinionated, generous, smart-assed, and wear really cool tee shirts. It is a coming together of like-minds that is akin to that "other band" whose fans dressed in tie dye and thought similar thoughts, but we won't go into that.
I'm not certain who pushes who harder - the band pushing the fans, or the fans pushing the band (After all, Trey did lovingly refer to the fans as "persnickety" in a recent interview for CBS News), - but take one step back and one can see and feel the love, respect & devotion Phish has for its fans, and vice versa. Without doubt, the music of Phish 3.0 has been incredible, and continues to top itself over and over again. Just when you thought you'd heard the best version of (Insert song here), the band takes it to a whole new level. Just when you'd thought you'd had the greatest time of your life in one city, they up the ante in the next.
The people who "get it" really get it in spades, and it's no wonder why so many live their lives around tour dates and travel thousands of miles to be part of a cultural phenomenon.
The 5 Show Mini Tour… Honestly, I've listened repeatedly to the shows we attended at both SPAC & The Mann Music Center, and I am hard pressed to find anything negative to say about any of them (I will say "The Winterqueen" is slow and can be a bit of a buzz kill if not properly placed within a set). Hell, I can't even pick a favorite out of the bunch, because they all are. The energy is ferocious. The new material, although put into heavy rotation and heard often, is coming together in a superior way, and the band is even experimenting with select songs as jam vehicles (Fuego, for example, @ The Mann on July 8th clocks in at 25:58).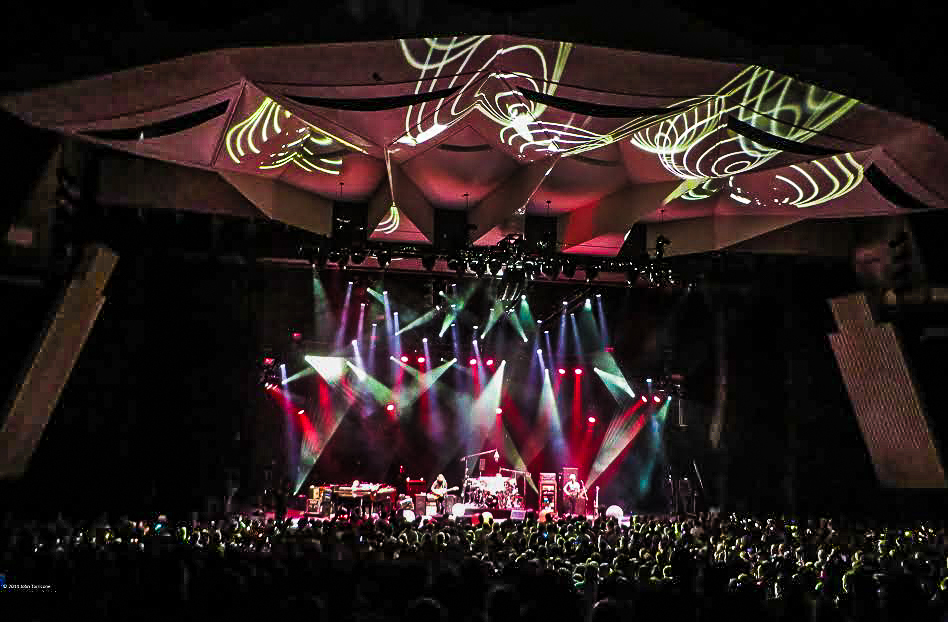 We got our covers back (In your face Billy), and destroyed a lawn (Allegedly) in the span of a week. Lighting Director Chris Kuroda has given us a new, awesome lighting rig. The band are playing with a fervent energy not seen since the 1990's, & Phans are posting glowing, personal reviews in city after city. What is there not to like?
The Setlists….
SPAC July 3rd – Set 1: Farmhouse, Wolfman's Brother, Maze, Yarmouth Road, Strange Design, Devotion To A Dream, Ocelot, Chalk Dust Torture, Mound, Roggae, Possum Set 2: Bathtub Gin, Limb By Limb, Winterqueen, The Line, Tweezer, Prince Caspian, Sparkle, Run Like An Antelope Encore: Sing Monica, Tweezer Reprise
SPAC July 4th – Set 1: Star Spangled Banner, 555, Kill Devil Falls, The Moma Dance, Reba, Waiting All Night, Runaway Jim, 46 Days, Rift, Split Open & Melt, The Squirming Coil, Set 2: Fuego, Down With Disease, Twist, Light, Theme From The Bottom, Backwards Down The Number Line, First Tube, Encore: Character Zero
SPAC July 5th – Set 1: Crowd Control, My Friend, My Friend, Scent Of A Mule, Undermind, A Song I Heard The Ocean Sing, I Didn't Know, Foam, Wombat, Divided Sky, Wading In The Velvet Sea, David Bowie Set 2: Carini, Waves, Wingsuit, Piper, Fluffhead, Heavy Things, Slave To The Traffic Light, You Enjoy Myself Encore: Suzy Greenberg
The Mann July 8th – Set 1: Axilla 1, Gumbo, Taste, 555, Tube, Halfway To The Moon, Camel Walk, Sparkle, Halley's Comet, It's Ice, Ocelot, Walls Of The Cave Set 2: 46 Days, Fuego, The Line, Backwards Down The Number Line, Tweezer, Ghost, 2001, Harry Hood, Tweezer Reprise Encore: Possum
The Mann July 9th – Set 1: Glide, Sing Monica, Birds Of A Feather, Wolfman's Brother, Sugar Shack, Alaska, McGrupp & The Watchful Horsemasters, Stealing Time From The Faulty Plan, Horn, Devotion To A Dream, Silent In The Morning, Run Like An Antelope Set 2: Chalkdust Torture, Wingsuit, Winterqueen, Twist, Crosseyed & Painless, Waste, Mike's Song, Sneakin' Sally Thru The Alley Encore: Julius, Weekapaug Groove
After playing "Glide" on July 8th at the Mann, Trey stated to the audience, "We hope that rocked your faces as much as you're all rocking ours at this very moment".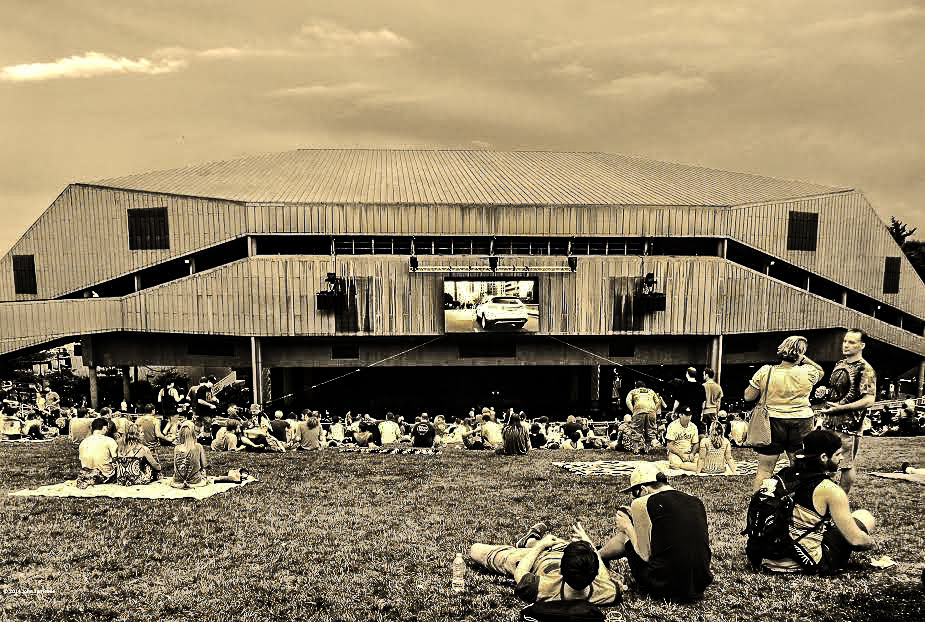 Yes Trey, you guys rocked the faces of your persnickety fans very well. Good job.