I just stopped sweating. Never mind that the mercury boiled its way well beyond 100 degrees for the better part of the afternoon. Never mind that the humidity made me sweat through the same shirt over and over no matter how many times I hung it to dry. Never mind that I should be over hydrated, but have sweated out as much as I have taken in. I stopped sweating. Nevertheless, I'm getting ahead of myself.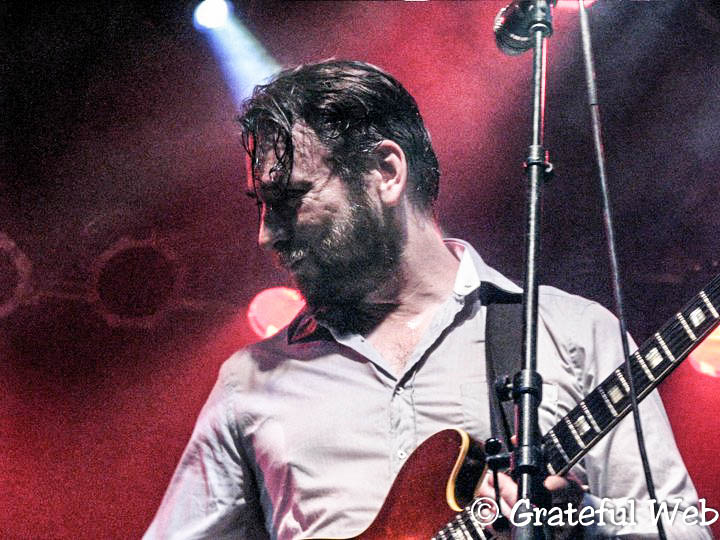 Friday started off with an affront of cool. New Mastersounds played like a band pleasantly surprised by the incredible turn out for their late night set, and they delivered. Their music can definitely be classified as modern fusion, but that does not do justice to this British quartet. Laura accidentally saw them years ago in Delaware when their music had more of a traditional blues jazz feel, but as the crowds and stages have grown, so has their sound.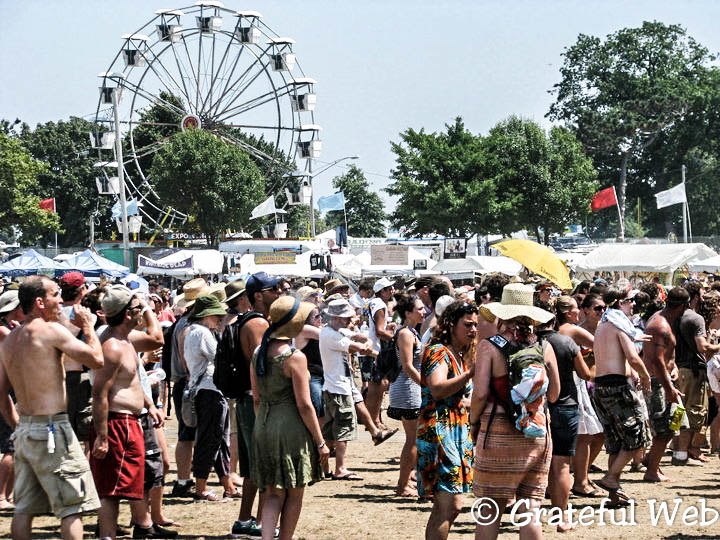 After a few pained hours of sleep in the "Quiet Family Camping" area-this name has no comedic irony, but irony just the same- and it was back into the furnace. It was 90 by 9. No wind. No clouds. Ninety. The funky punch in the face (Sugar Ray Leonard just popped into my head) was not needed, but its effects were appreciated when Big Sam's Funky Nation took the stage a little before noon. The day had begun and I was clearly not ready for what I was up against.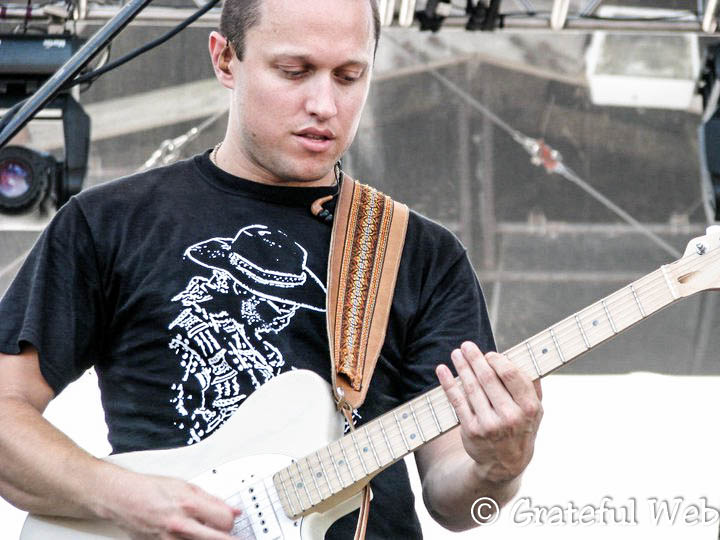 A good antagonist can make a good story and I am accepting that the temperatures are the bad guy in this tale. Guess what? The dark side is winning at the halfway point. I'm rooting for the 20% chance of storms to help me out tomorrow. It was so hot in the early afternoon that Ryan Montbleau took the stage without a hat. Anyone who has seen Ryan with the band, solo or with some other incarnation in the first part of the last decade may have never seen what was under that Red Sox ball cap or the kangol, depending on the night.  But his fedora is not the only thing that Ryan has left behind from the earlier chapters of his career. You can look back through my reviews of Ryan and see that I often write about his and his bands' strides towards a fuller, arena rock; obscuring the coffeehouse singer that he was, that got him here. Yes, when they parted ways with viola player Laurence Scudder, my shortsightedness made me think they were losing a dimension of the individual sound of The Ryan Montbleau Band. But in the long term, it works, especially when the slot of 2nd lead guitar is being filled by Fuzz of Deep Banana Blackout and Caravan of Thieves fame. Once the set got going, Fuzz became more and more noticeable, especially with his nylon sound on the always great 'Grain of Sand".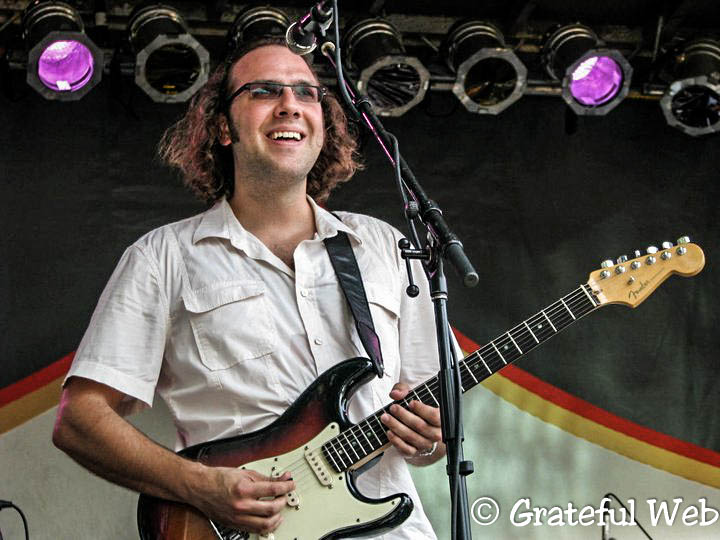 Next, it was a quick trip to the second stage. Guitar shredding rock was on the menu this afternoon at the Green Vibes Stage. Tim Palmieri, whose newest group Kung Fu, channels the late Frank Zappa in their bravado and their compositions. Up and down the scales with technicality and ease. Starts. Stops. Fun phrases. All with a collective smirk on their faces. They had me at Zappa. And yet, the mash-up with the beginnings of the music of The Taj Mahal Trio, as I found myself between the two stages, could not have had two more different feels. The laid back island steel picking and strumming playing songs that spanned the globe and the career of Taj were a highlight for me and will remain in my memory for years to come. You only get so many chances to see a living legend.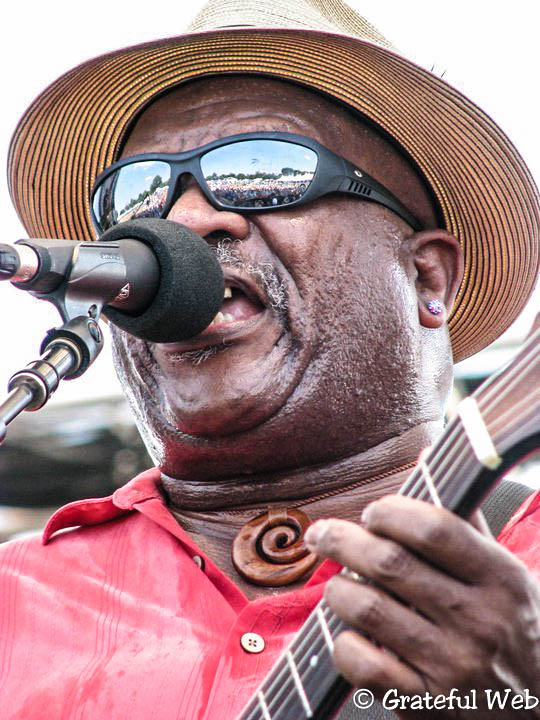 This summer has had some memorable musical moments for me as a viewer. One was hearing "Mound" at Superball while gingerly seated both on and underneath a parachute with two dozen screaming, running kids; colors and smiles bending and turning all around me. Today, playing peek-a-boo with Natalie while the love shared on the stage between Derek Trucks and his lead singer and partner in life, Susan Tedeschi, ranks right up there. Susan Tedeschi is not a person. She is a machine. When Derek awakes every late morning, I am sure that she has been productive for hours, all the while singing final cut quality songs. She is always 100%. Every night she sings is an album. We were in a studio, save the 100-degree temperatures.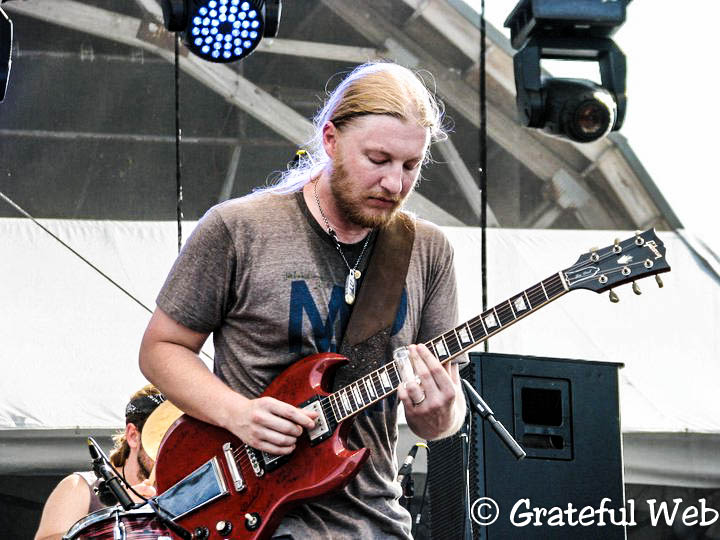 Why is it that when certain older performers play with an all-star band, excluding the band members who originally elevated said star to fame, it sounds contrived and stale? And others, who follow the same formula to the t, are epic? Such is life. Such is The Levon Helm Band. A few songs into Levon's set, Joe Russo relieved him, allowing Levon to pick up the mandolin and when other guests, including Bob Weir, joined the band the word geriatric popped into my head. I can't lie. I'm sorry Mr. Weir and Mr. Helm. I believe in everything you have ever done, but I could smell the fish on your breath from the early-bird special at the local diner. I said it. I'm not proud of it, but the opportunity was too good and too easy.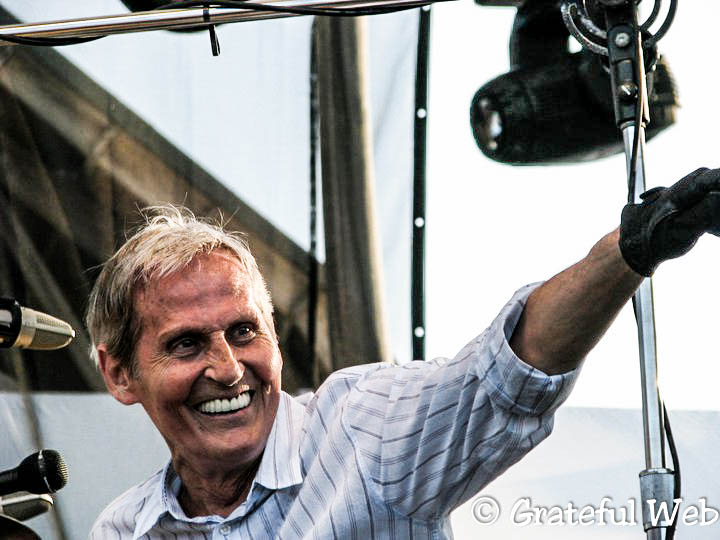 When the sun set and the temperature finally plunged into the low 90's, Furthur took the stage. Last time I saw them, it felt like they were forcing the new arrangements of their new band, even if muscle memory was leading them to their traditional paths. But no longer. From the driving opener of "Minglewood Blues", to the reborn "Mason's Children", to the unlikely bedfellows in the second set of "Mountain Song" into "I Know You Rider and "Carry That Weight" into "Let it Grow". Furthur is comfortable on their new path and the band sounds great.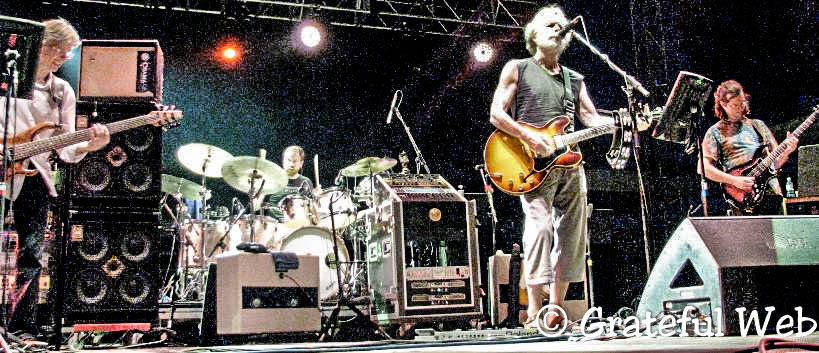 But it was an image from set-break during Furthur's show that I will leave you with. We are all here, but after a day's heat like we experienced today, we are all partially gone as well. We all walked the walk of the half brain at set break. We all held our heads high, but that was just so we could see out of the slits at the bottoms of our eyes. We dragged our feet and had to throw our bodies into each step. Unless this heat breaks, I am sure that we will all melt into the ocean. Until tomorrow, then.
--