"Ooh. Lake Street Dive. I like them." An off-handed comment from a friend with musical taste a few degrees away from mine planted the seed that finally bloomed in all its glory last night. Isn't it funny how much we shape our thoughts about a band based on the personality of those who describe a band to us? You see, Erin, who likes Lake Street Dive, would never be caught dead at a Phish show. She may see Dead and Company, and maybe even saw the Dead proper, growing up in California. Our musical commonalities only barely touch in those loose threads. But when those loose threads are exposed, it pays to examine them for what they are. The Lake Street Dive thread, and last night's examination have been years in the making.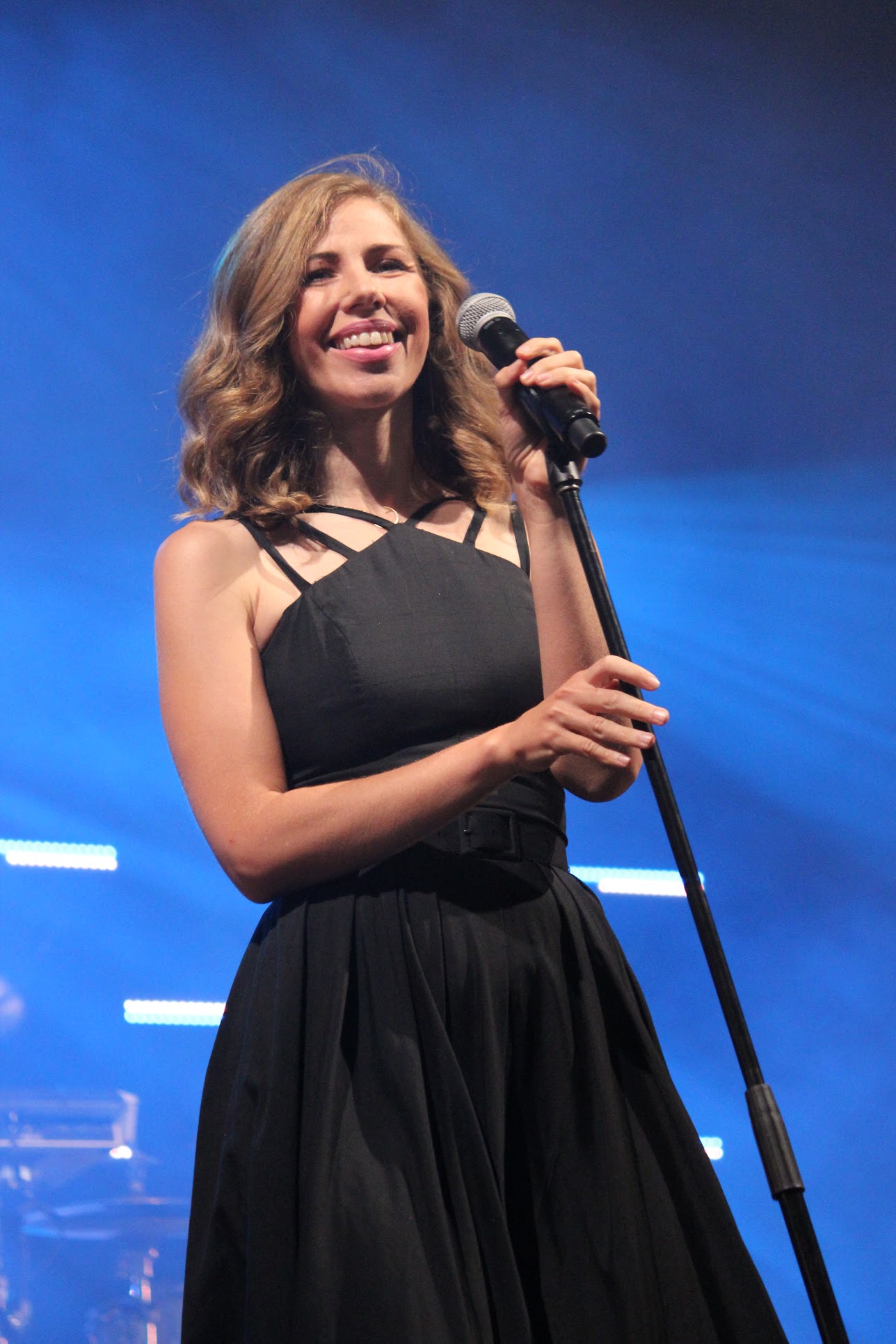 I feel a responsibility to show all my cards, even at this early stage of the game, and to tell you that it wasn't just the headlining band, or my friend Erin for that matter (sorry), that convinced me to attend last night. Since first seeing The Wood Brothers a few years ago, they have been comfortably situated on the list of bands I'm willing to travel across Lake Champlain to see. You have those lists too, right? Bands I won't pay to see, bands I'll travel a certain distance (in this case Burlington, Vermont) to hear and bands I'll tour with as long as the money holds out. The final list has become shorter and shorter over the years, with the constant touring of so many high caliber and fringe artists connected to the Jamband scene. So, a night in Burlington with the Wood Brothers opening for Lake Street Dive is about as high a caliber show I attend these days unless the band name has something to do with the Grateful Dead (including a combination of the names Phil and Lesh).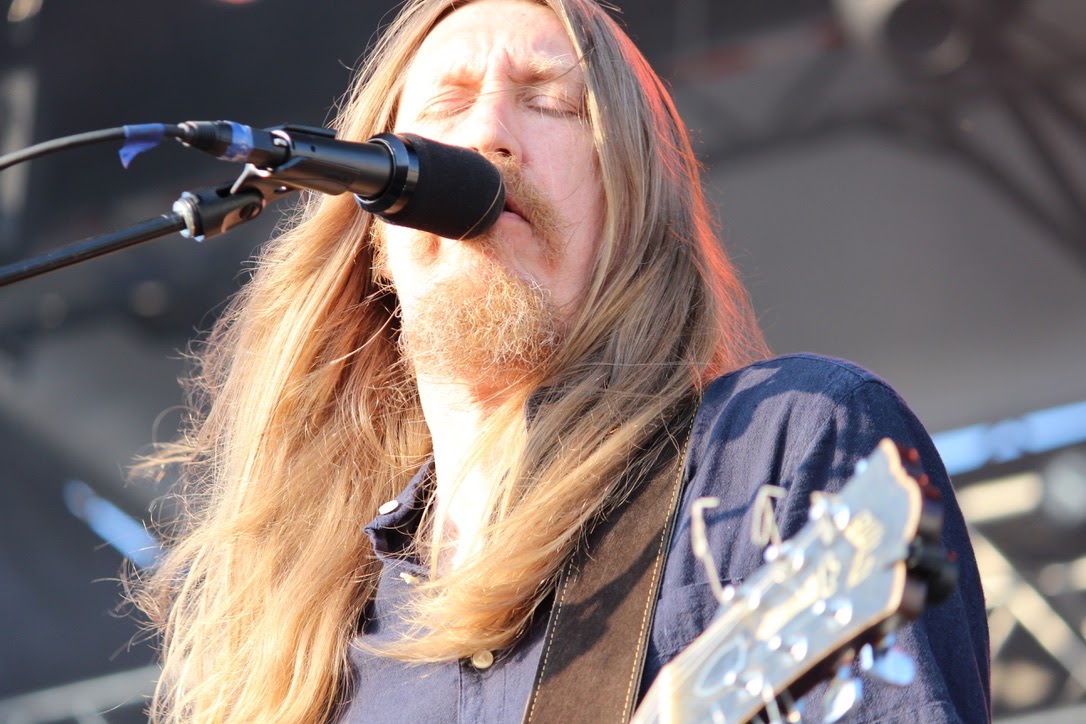 A brief afternoon storm in the Champlain Valley can add some stress to an evening expected to be outside on the shore of Lake Champlain, but yesterday it simply assured that any humidity would be blown out of town before the bands took the stage. Stepping out of my car in Burlington, I felt like I was stepping into a song by Chicago. Parking for less than $5 for the night is its own throwback moment, but so was the laissez-faire attitude that was connecting so many people walking down the main slope in town towards the western edge of the city. Summer dresses, Hawaiian shirts and early season sunburns that have finally become July tans were all twirling and smiling their way down the hill like droplets of water knowing a trip down the mountain would end where it was intended.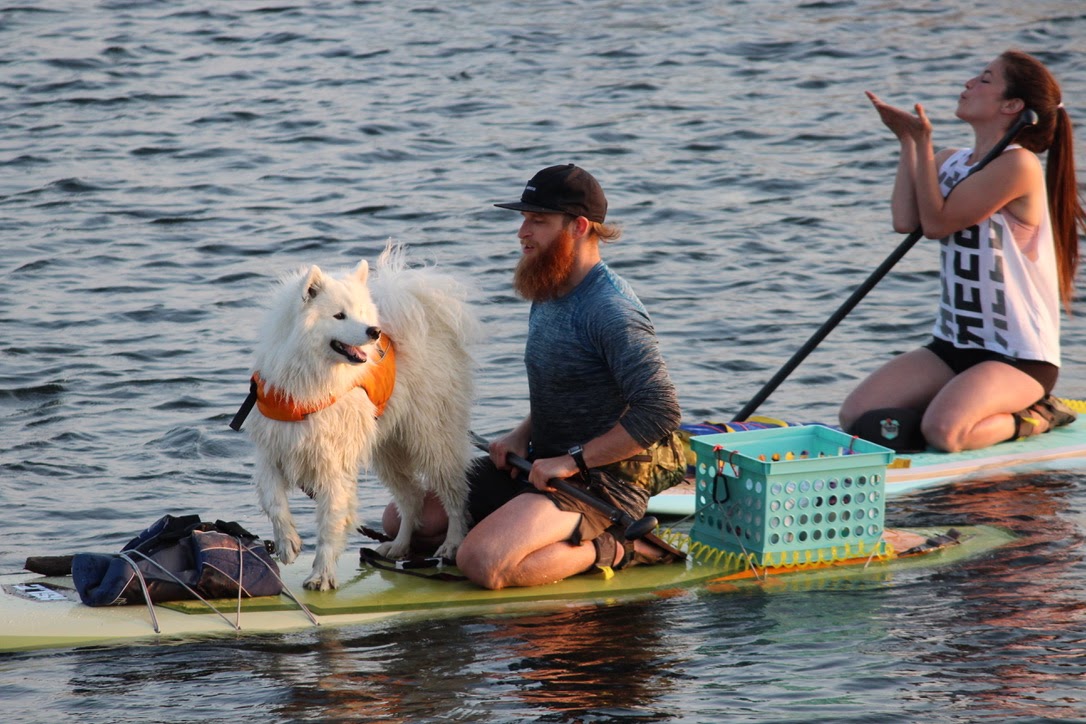 The venue at the Burlington Waterfront does not inhabit the entire park, so plenty of Burlingtonians not attending the show were still frolicking out in the late afternoon sun while my brethren and I made our way to the North end of the park, flanked by the lapping waves of Lake Champlain on the West. Together, it felt like we were all existing in the moment. Too often, shows are strife with anxiety about those things over which our control is fleeting. This Thursday in Burlington, I immediately felt the communal chill pill, over the counter and legal in most states, we had all taken; any anxiety from the day was being pushed away from the shore and waves of openness were taking its place.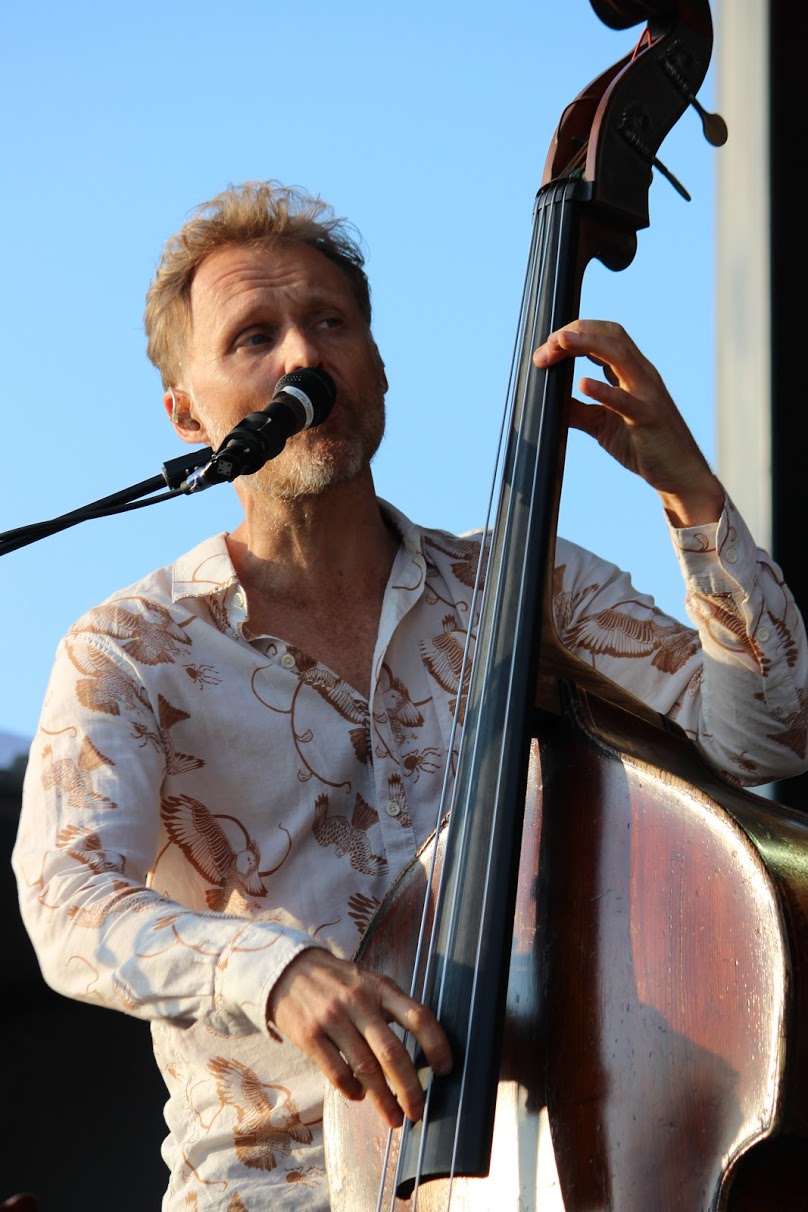 An early start from the Wood Brothers gave the band the opportunity to enjoy the sun's last couple of hours dancing through the clouds over the Adirondacks, and their set embodied the sun's playfulness, with a nod to the darkness that is inevitable. But is never the darkness that The Wood Brothers music embraces. They simply let you know it is there. And that begins with the bass lines of Chris Wood. He has never been the type of player who treats your ears to the expected major keys and chords. He hangs out at the jagged edge of the musical scale, inserting notes that challenge your auditory senses, yet find a home within they key they are played as if he is pushing your ear to deal with a sound it may not be ready to accept. He does this with surgical precision. He awakens those parts of your brain that expand your understanding of what can and cannot be done within a musical key. Oliver Woods vocals compliment his brothers bass lines, like balsamic vinegar complements the earliest, bitter greens from your garden in the spring. The tastes are both incredibly strong alone but combined become a sweet pairing that couldn't exist without each partner. Oliver too eludes to those hardships that are part of life, the darkness. But his words help the audience to hold onto the light, to search it out if necessary; it is always just behind the latest mountain that life is forcing us to climb.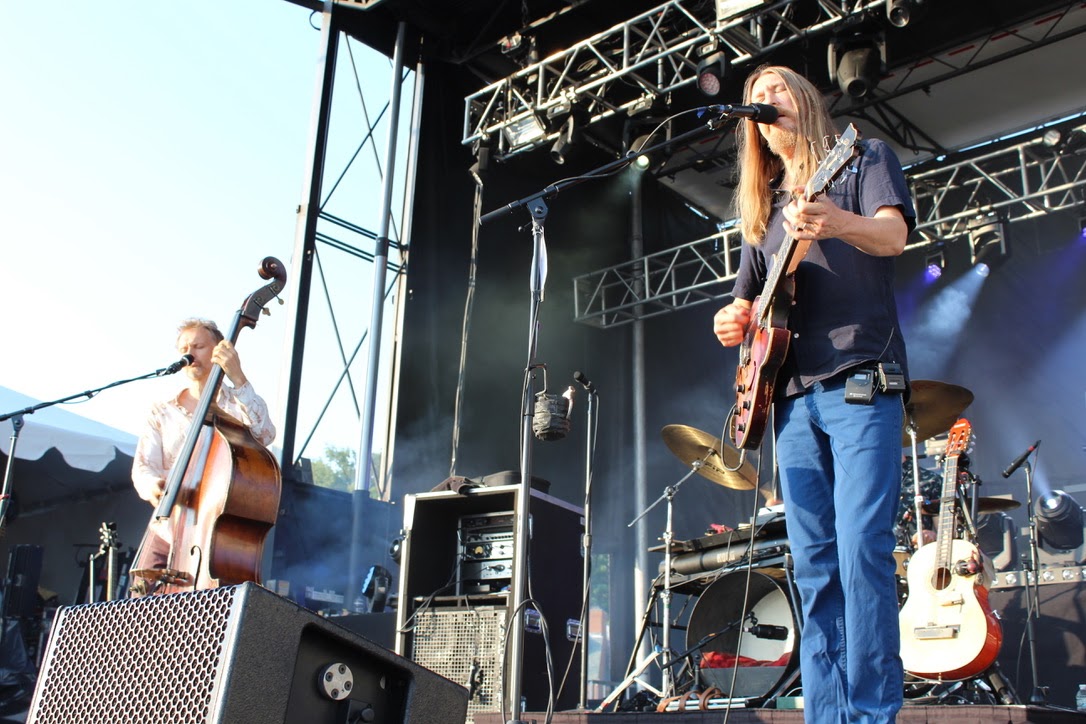 The Wood Brothers arsenal of originals and covers allows them to create a set that will appeal to the masses, whoever those masses may be for the night. While the underpinnings of the constant battle between darkness and light can be heard throughout their repertoire, last night's set appealed to the cultural cross-section that had gathered in front of the stage in this first of four nights of music hosted at the waterfront venue in Burlington. It seemed that the true hippie, and possibly Grateful Web reading contingent, were saving their money for Friday's and Saturday's Twiddle shows and Sunday's JRAD show, so pot only occasionally wafted through the crowd and The Wood Brothers played a set that touched on songs that weren't overly jammed, overly preachy or overly morose. Their guitar, bass and percussive southern twinged anthems made up the bulk of their set. Chris Wood peppered in the occasional harmonica, perfectly windy on the breeze, and they even welcomed Rachel Price and Bridget Kearney from Lake Street Dive for a vocal-heavy sit-in. It was a festival style, single set that assuredly gained them new fans in what was clearly a group that was primarily there for the headliner.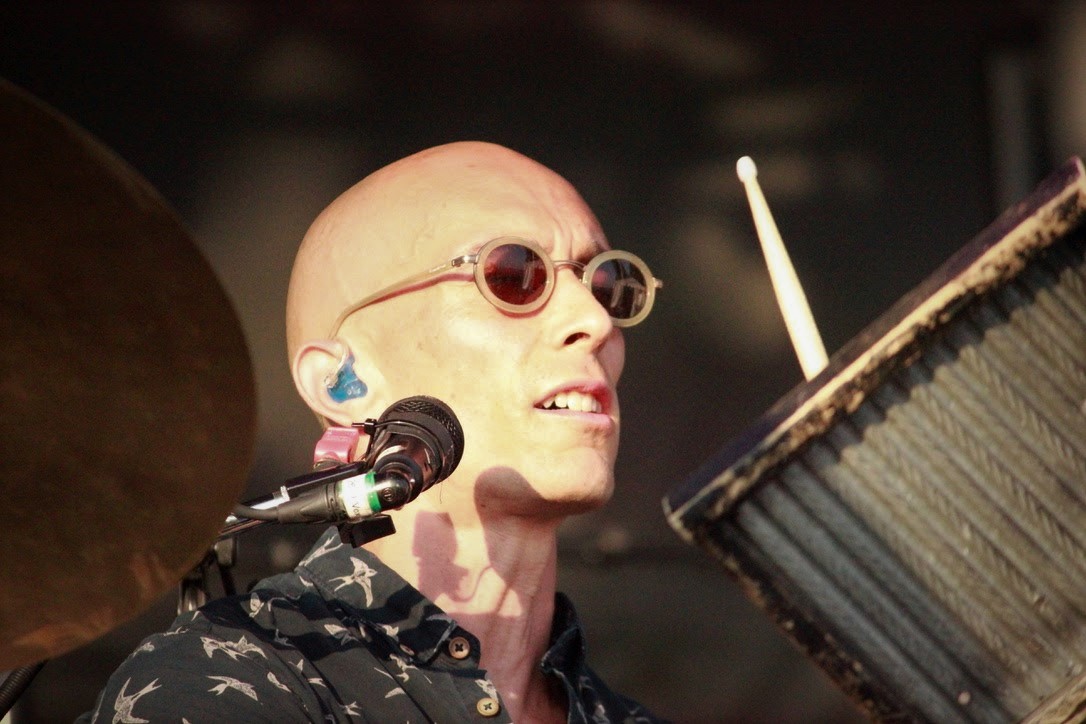 Only minutes after the burning sun slipped behind the peaks in the northern Adirondacks, leaving behind neon orange streaks that blended seamlessly across the east into the dark blues of nightfall, Lake Street Dive took the stage. I had no idea what to expect. I intentionally, and lazily, went into the night having done no research on Lake Street Dive. I only knew what I had heard on Sirius on my non-jam based presets, and even that was limited to "Good Kisser," their current single on rotation on the non-mainstream but sort of mainstream stations.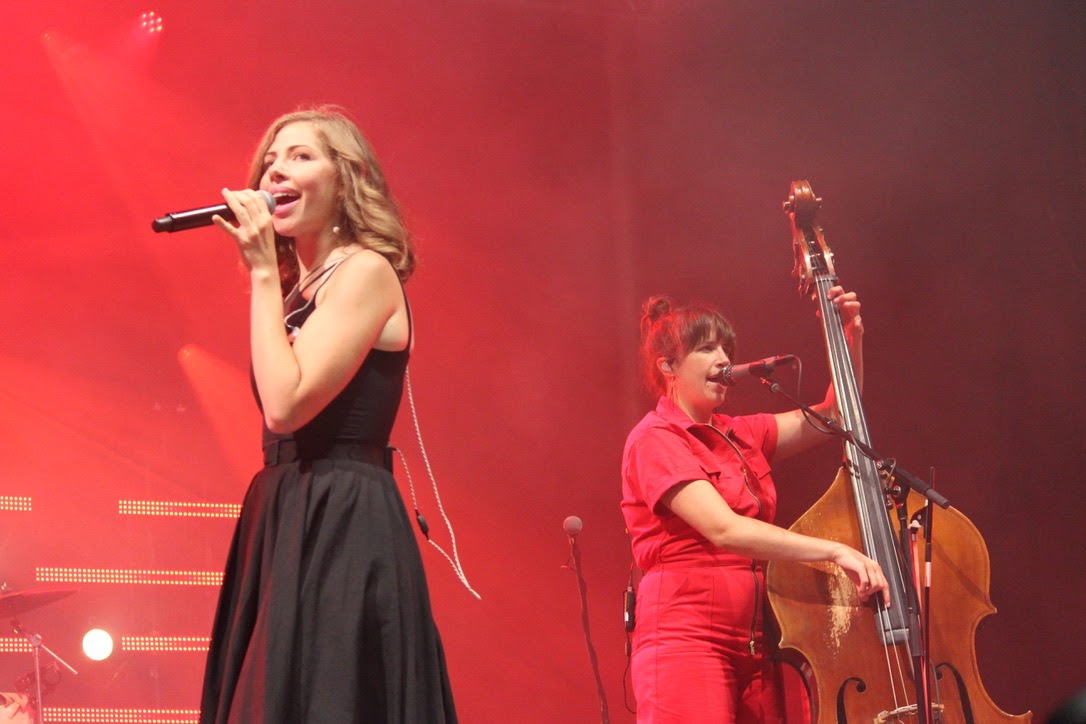 Dramatic and deep bass and trumpet riffs brought the band onto an already smoky stage. Electric energy was connecting all of us, from stage to crowd, before the first note was sung. From the opening line of 'The Neighbor Song,' "I can hear my neighbors making love upstairs," Rachel Price's power as a performer was palpable. Her sleek black dress let us all know that this was a formal affair, a professional experience at which I was severely underdressed. But to focus on how she looked can only frame the beginning of the night as she and the rest of the band took the stage. It was her voice, with each note she hit showing comfort and confidence, that kept the crowd enthralled for nearly two hours. Rachel could exist in a world of Adeles, Mariah Careys, Taylor Swifts and American Idols. Her range is endless, and every note she sings with equal confidence, strength, and comfort. She makes you feel like it's no big thing. But she and the rest of Lake Street Dive do not live in that place of pop singers who sing the entire register of notes just to show you they can. To say that it is Rachel's voice alone that is the strength of Lake Street Dive is only to scratch the surface. As I listened to what Rachel was singing, and those who were singing and playing alongside her, I couldn't help but think about James Brown. While James was an amazing performer and singer, it was his band that helped frame the entire musical experience for those listening to James Brown back in the day. He knew that. Otherwise, he would have been able to pack music halls by himself. Likewise, everything happening around Rachel on stage, although not as easy to identify with for the viewer and listener at the show, was crucial in completing the experience. Rachel's vocalization was bathed in the right mix of keys, guitar, drums, upright bass and harmonizing vocals. Even the exact right amount of trumpet played by guitarist Mike "McDuck" Olson perfectly supported the strength of Rachel's singing.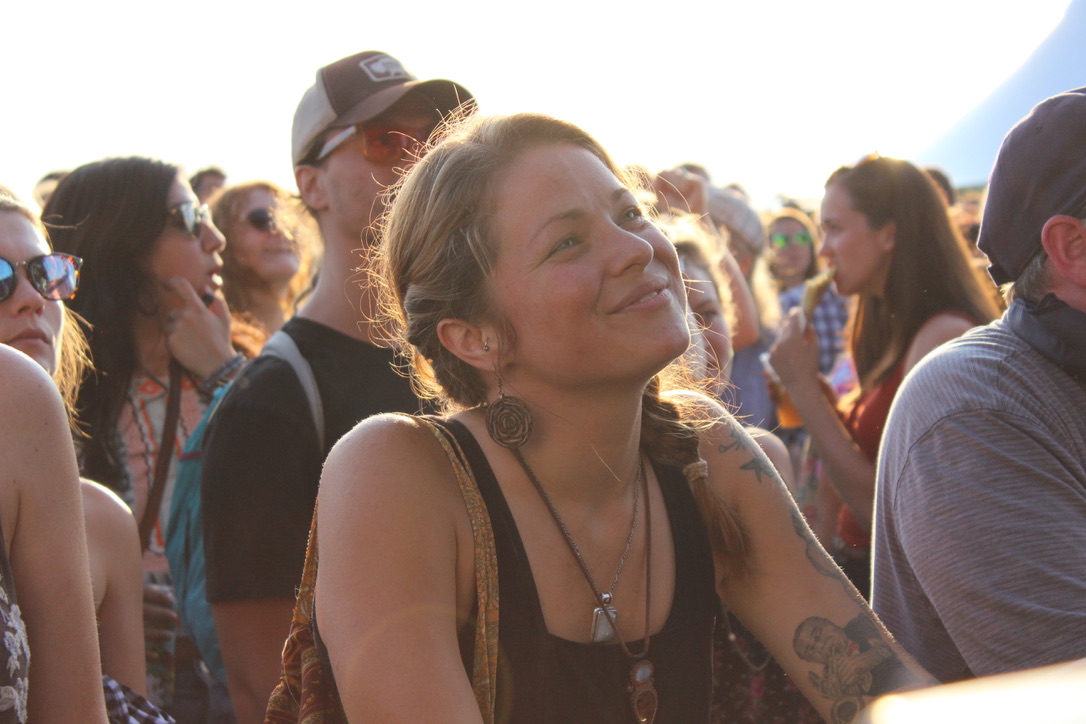 And even that does not embody all that Lake Street Dive brought to the stage last night. The confidence in the vocals, stories of people who does not care what you think about them, stories about people who are open and confident in who they are, are the positivity that keeps people dancing and pumping fists in agreement. Their music sounds like the music you would expect from people who grew up listening to jazz, funk, and soul, yet went through their twenties in the cell phone and social media era. They are singing about modern situations with an R&B backbeat. As the set progressed, I realized that Rachel's black dress was a symbol of the power she has over the crowd. She was all of our dates, but this was a formal experience, on her terms. Men, women and everyone in between was better for being with Lake Street Dive last night. The message was clear, whether they were asking us if we would "like me more if I was a dude" in one of their originals, reminding us of "different strokes for different folks" in the beautifully stripped-down cover of Sly and The Family Stone along with all of the members of the Wood Brothers gathered around a dingle mic, and even when she reminded her ex to give the whole story of who she was when Rachel reminded him to "tell 'em I'm a good kisser" in the set's closer.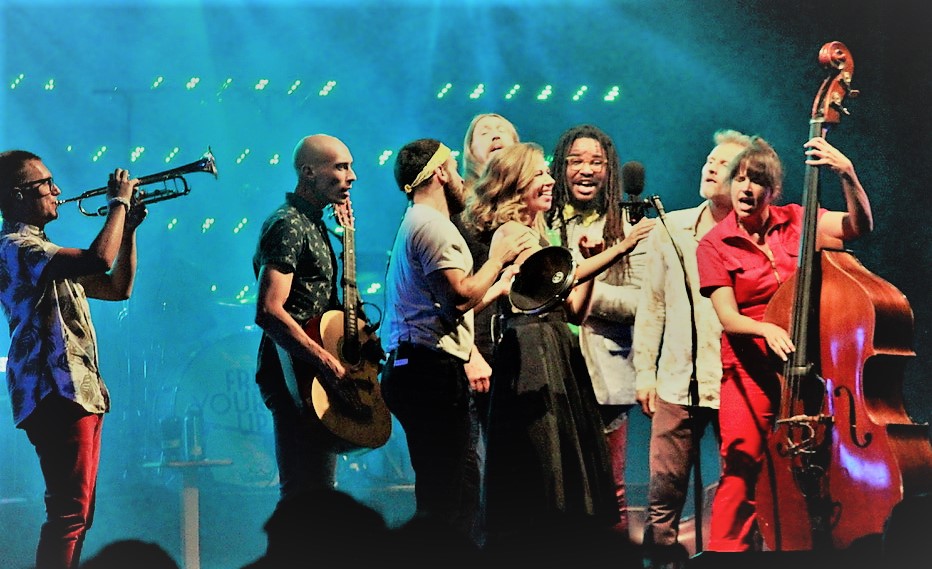 The set was varied, from bluesy ballads to straight-ahead funk anthems, so the crowd remained enraptured throughout. The fitting medley of Hall and Oates' "Rich Girl" and their own "Side Pony" brought the house down and the evening to a close as an encore. I walked away from the venue, and the magic that The Wood Brothers and Lake Street Dive sonically created did not immediately fade. Even those who had not gone to the show with me seemed intoxicated with allowing the world to unfold without judgment or predisposition. Music wove its way into my walk back to the car, as did laughter, conversations about the band ("I think she looks more like Amy Winehouse performing as Rosie the Riveter," was my favorite aside from a pair of women describing Bridget Kearney's stage presence) and general acceptance of the differences all around us. If their music can help you make sense of the complications of the world and to confidently find your path within those obstacles, we all would benefit from a night with The Wood Brothers and Lake Street Dive.