Do you dance when you stream a show? I can't do it. But I'll admit, as the stage lights came up, replacing Billy Strings' concert poster, I could feel the gooseflesh on my arms perking up. What is a full concert experience right now? Interactive? Maybe. Original? Definitely. Happening now; unfolding with, or in spite, of me. The energy on stage must be manifested in a different way. So, what is the place of the viewer? We no longer are wrapped up in the vibe we are helping to create. Instead, we now have a separation, looking into the fish tank; wondering, is it possible that our energy is reaching Nashville?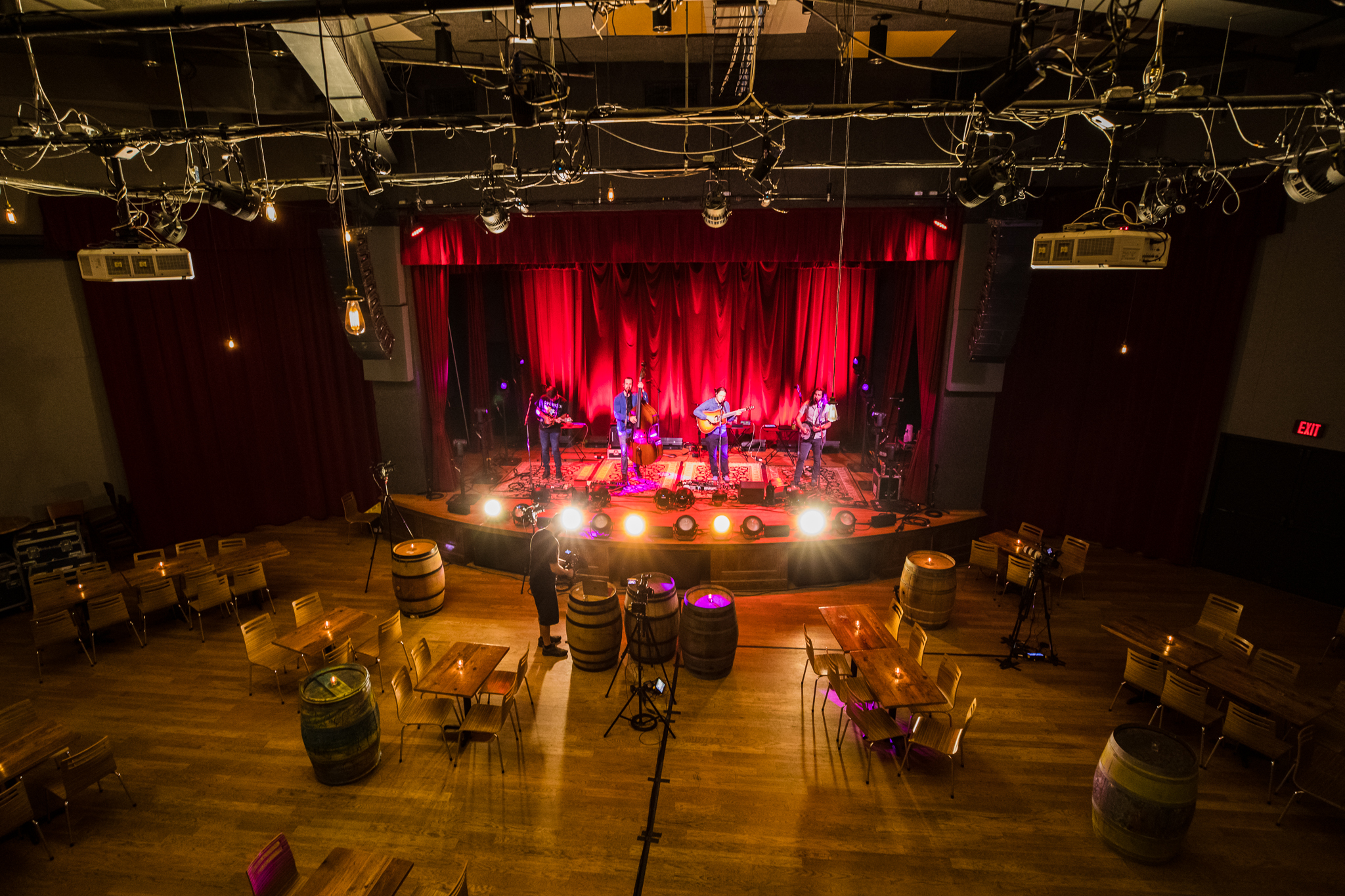 Oh yeah, there's music too. Billy and his band shoot straight into an instrumental giving everyone the chance to fine-tune their mix and hit some bluegrass mile markers; passing the solo, building off of each other, peeking symmetrically in twelve bars. Only then does Billy pull the bottom out. The pace changes. This young quartet has staying power in the jamband scene because of a willingness to segue, to find their way, improvisationally. Twelve bars be damned, replaced by pedals, and a funk groove laid down by the reggae strumming of Jarrod Walker on mandolin. Exploration of the sound is the name of the game. Jamming not just for the sake of jamming, but to find beautiful entry points to what is quickly being defined as their own sound. A cascading solo that fell into a welcome, introduction, and cabin check from Billy. I hope you all are wearing your seat belts. Hold on tight.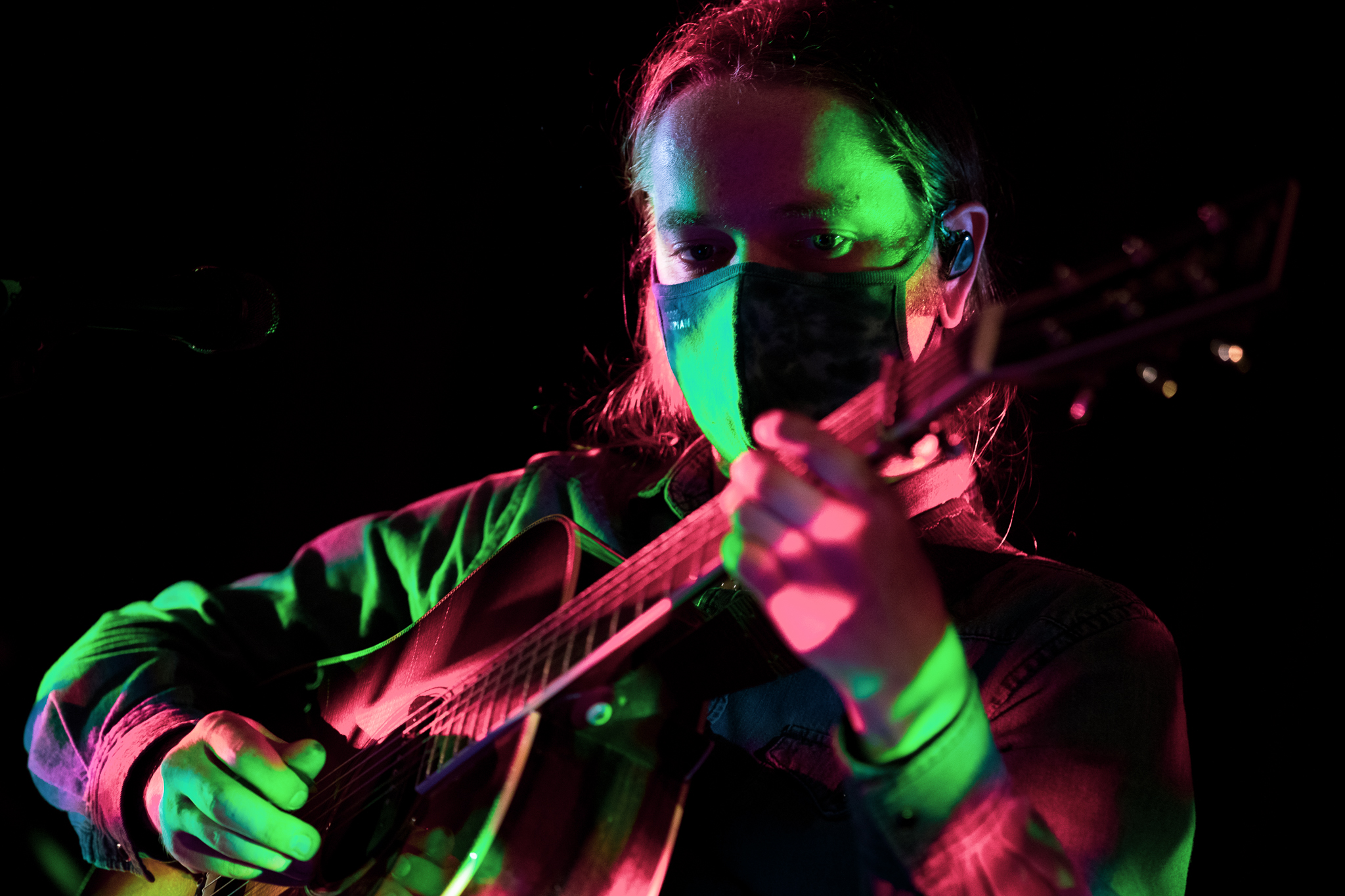 That was just the first 15 minutes. Time for some bluegrass. "Airmail Special On the Fly" actually grounded us and gave us a chance to appreciate the old soul that Billy Strings really is. While his chops are paralleled by few, he doesn't have to play fast all of the time to make his point. He doesn't even have to play all the time. He is surrounded by 3 multi-genre blending bluegrass pickers in their own right. Billy Failing's humility doesn't diminish his unblemished picking and rhythmic leadership. Royal Masat on the upright clears a path for three maestros to conduct a sonic circus.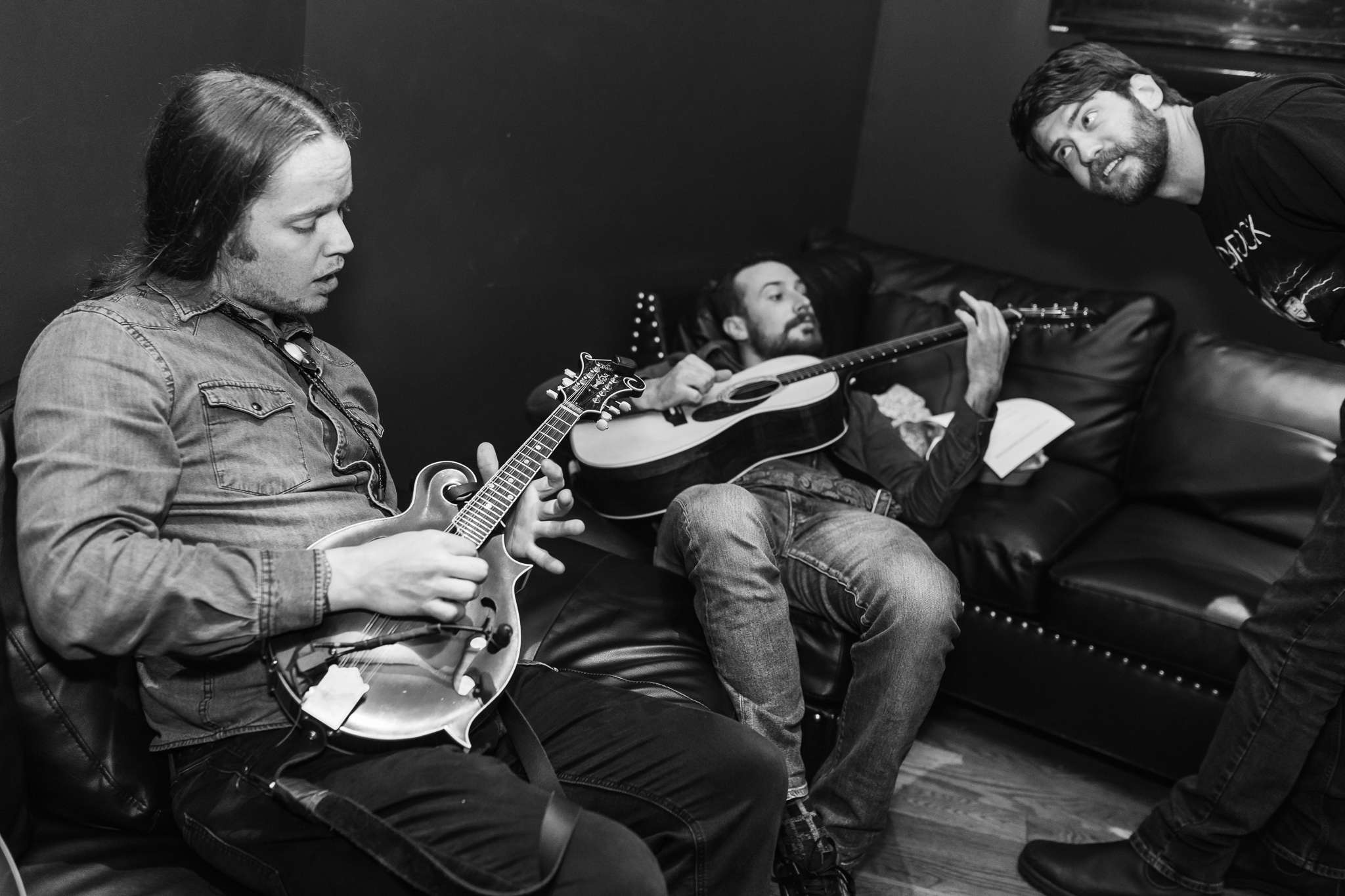 Next up was "While I'm Waiting Here," a well-placed ballad from the point of view of a reformed convict. In a song like this, you can hear what Billy Strings was and will become. He came up in a way that few will ever experience, or even leave behind. He pours that into the lyrics he uses to enrapture us. Like Tyler Childers, Jeff Magnum, and Mason Jennings tell stories that allow you to hear their tears, their screams, and their struggles, Billy has put his life on display for us to hear. He is honest and honesty has a sound. His songs tell the stories of real people, even if their story doesn't turn out well.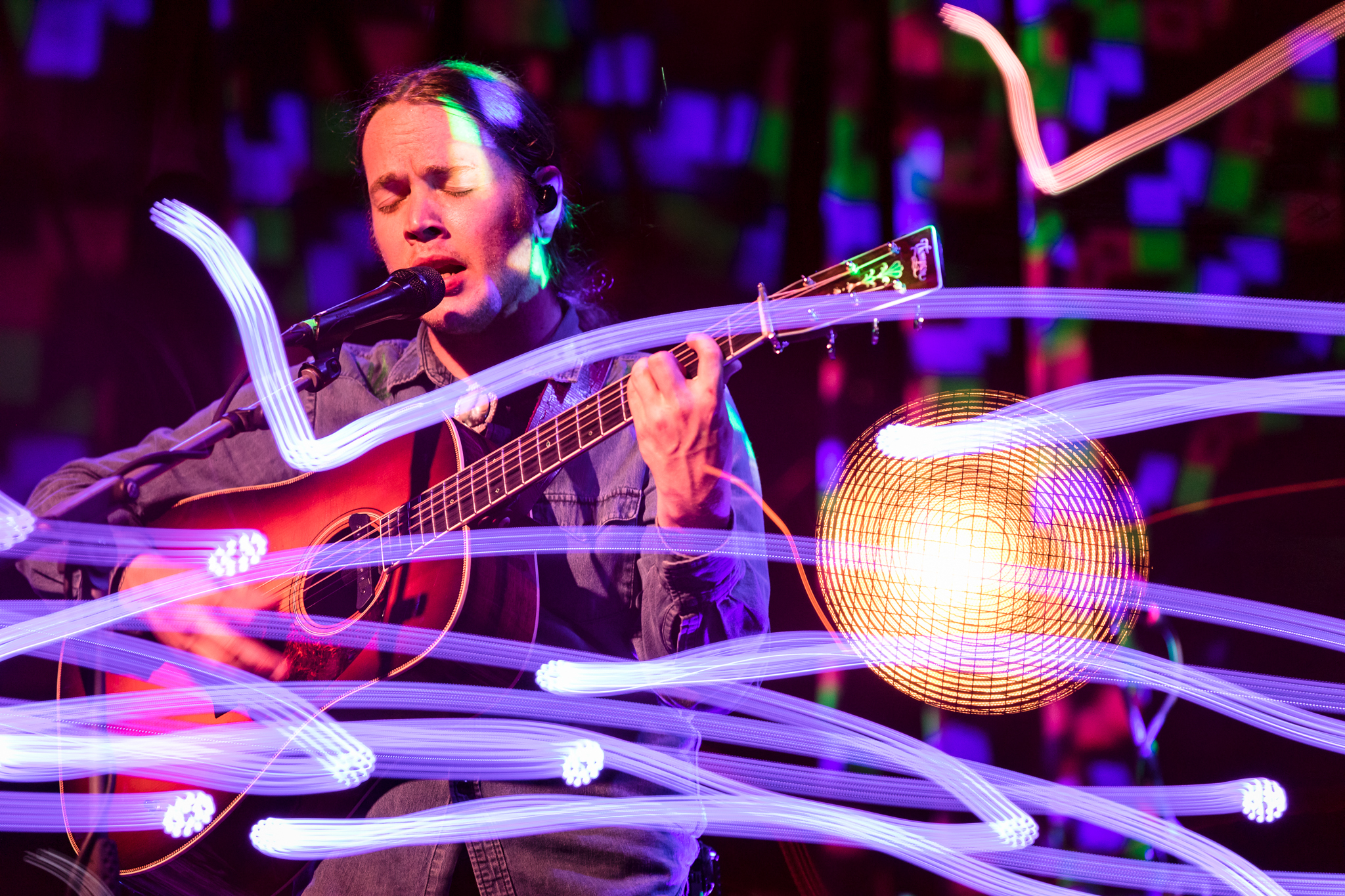 After "Long Forgotten Dream," a standard mix of country and rock with some voice effects the band took up the Dead's "Dire Wolf". I have been thinking about the ties to the Dead all night. The version of America that Billy sees is etched in his songs, as it was with the Dead, and the space to explore is part of that, not separated from it. Jams don't have to be about anticipation.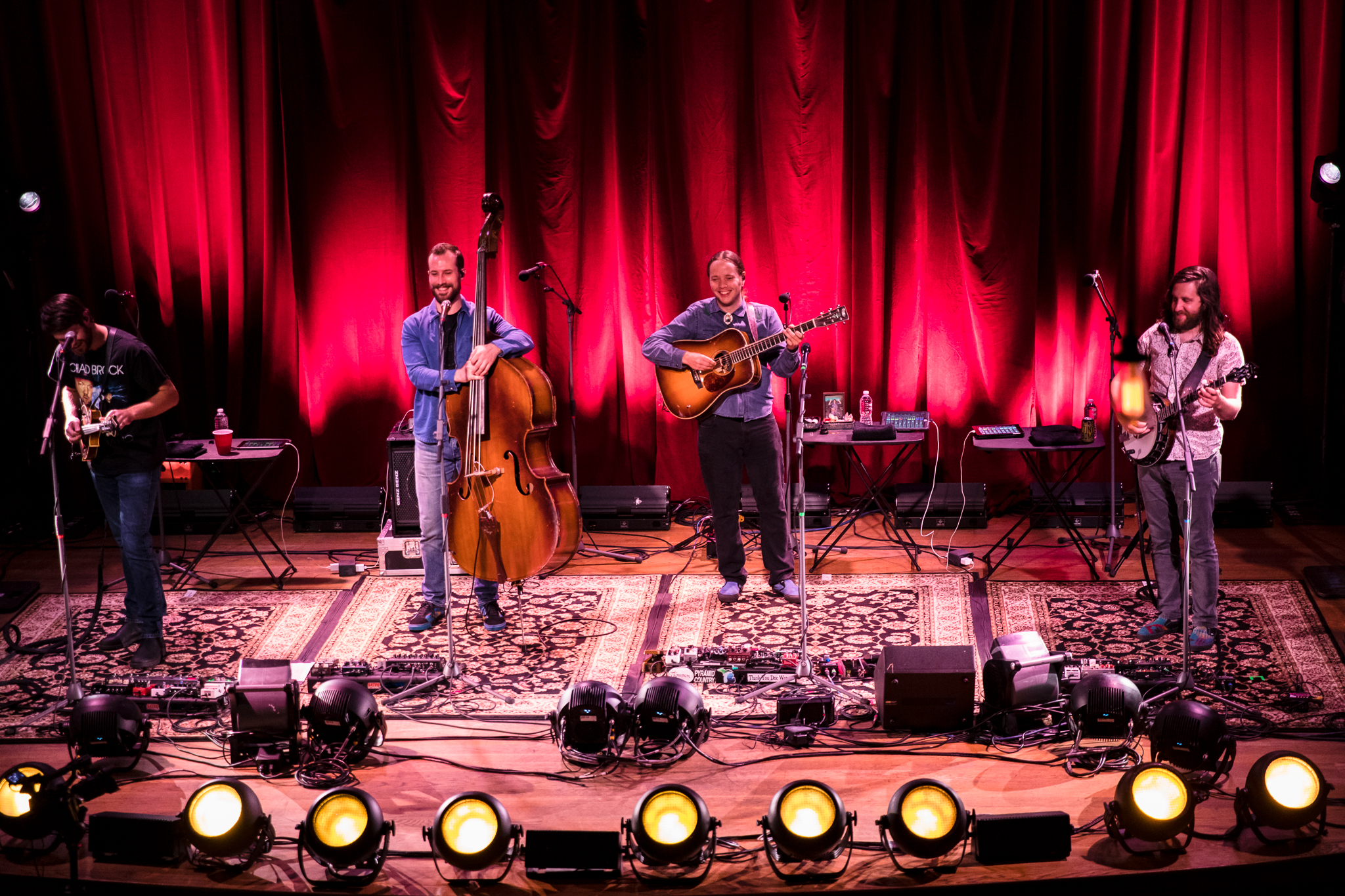 The night's first technical snafu that lasted more than a couple seconds dropped me back into the set during "Dust in a Baggie." Not too many bluegrass purists are singing about taking the lighter to the bulb. But they have always sung about being the man who made one bad choice. In that way, there is nothing purer than a bluegrass song about meth.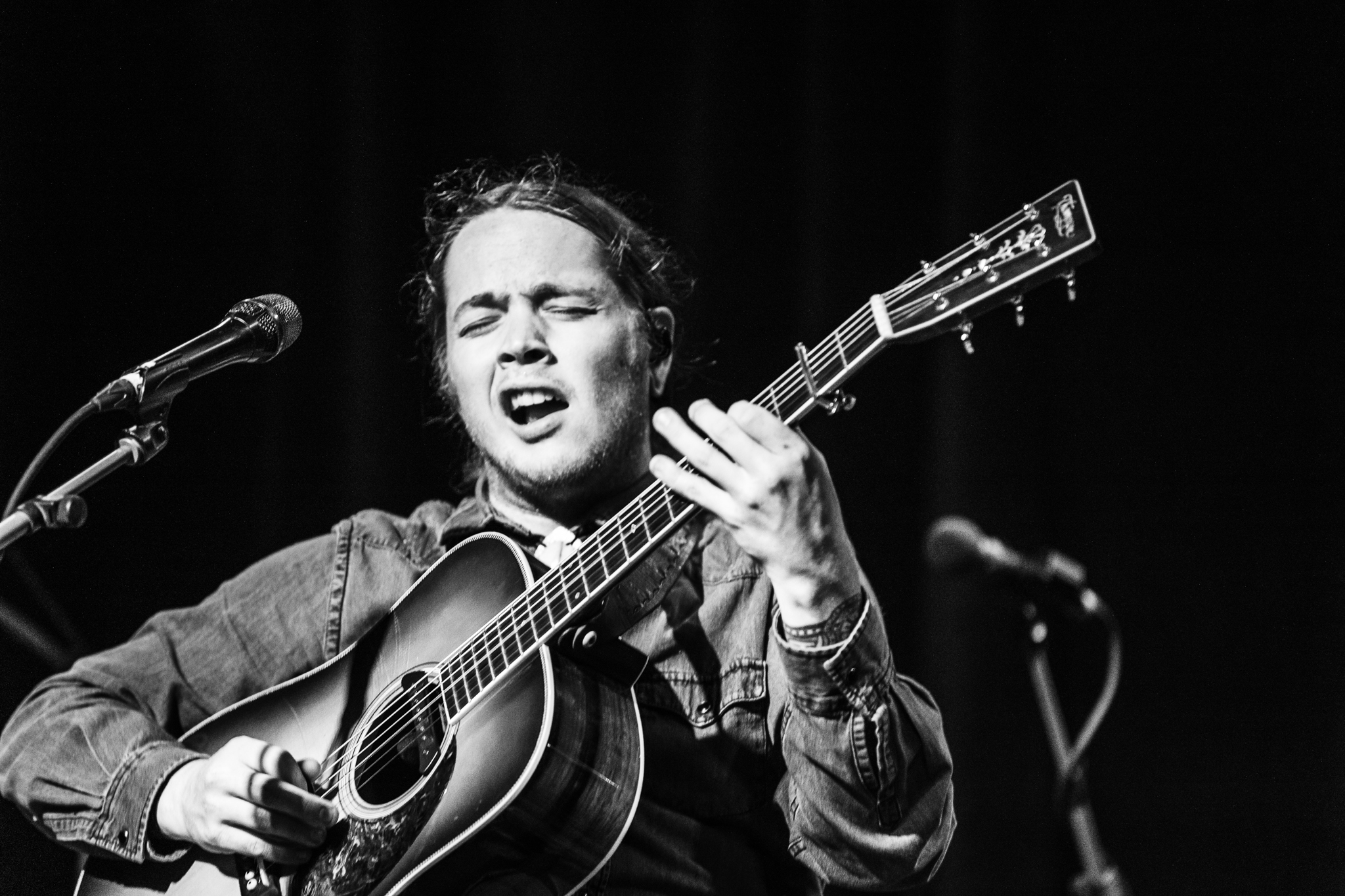 Billy Strings and his band are second to none with their true bluegrass chops. But when they come to the intended end of a song, they saunter right into a layered improvised jam, chock full of full band and individual moments, only to bring it back to the instrumental chorus form from the first part of the song, doing to bluegrass standards what jazz icons did through their own list of blues standards. The songs are simply vehicles with which to launch. Once in orbit, who knows where the psychedelic layering will push the song. IN this case, right into "Ole Slew Foot"; a revered deep cut from days of old, to close the set.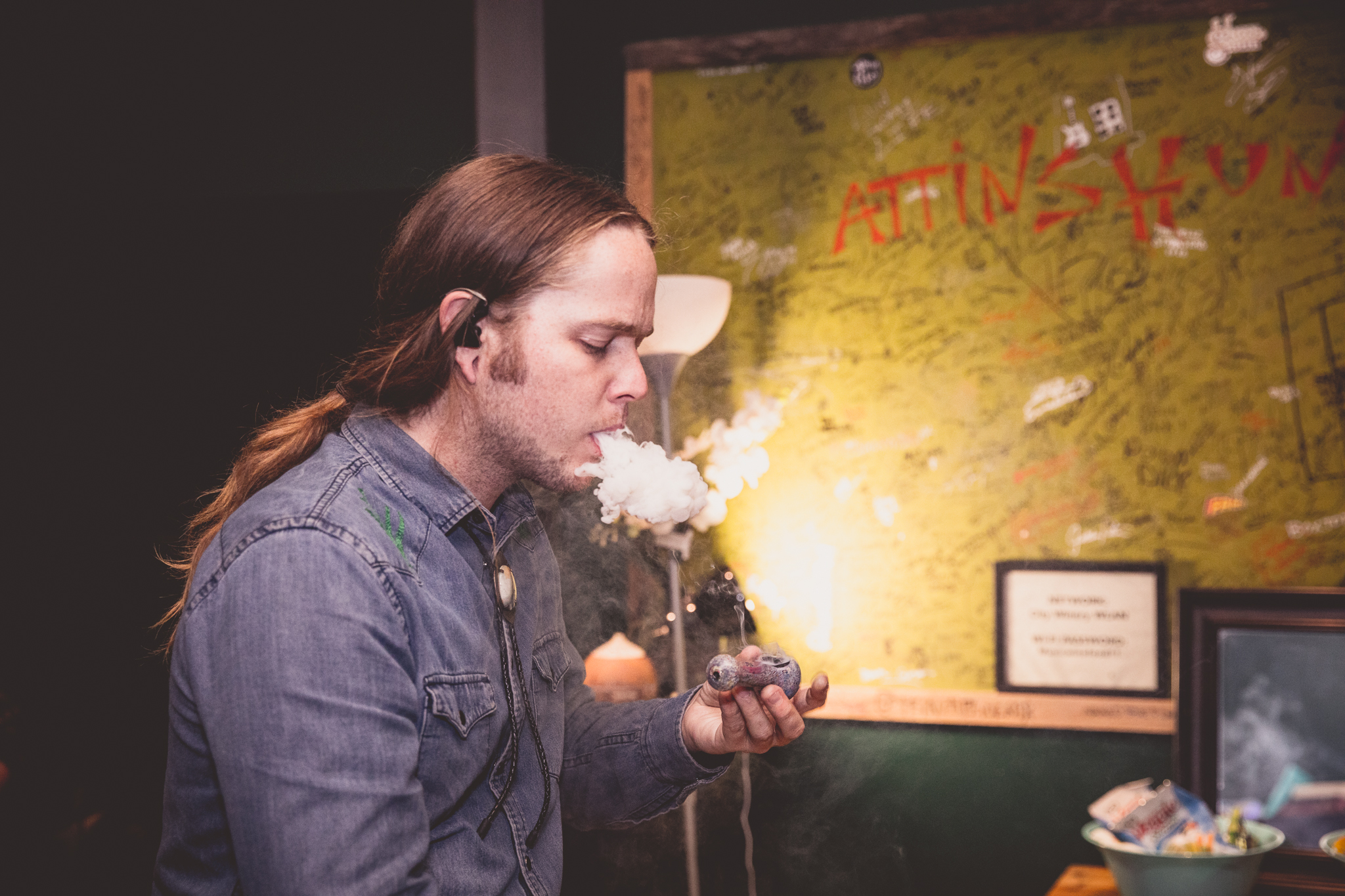 The second set picked up right where the first left off. "Must Be Seven Years" is bluegrass from the eyes of someone who has aged far more than 28 years since being born in 1992. "Wild Horses" was bathed in Billy's characteristic everyman perfection, giving way to perfect harmonies in the chorus. These guys are shabby sheiks. Blue-collar bluegrass players, ready for what's next. Spoiler alert, it's them.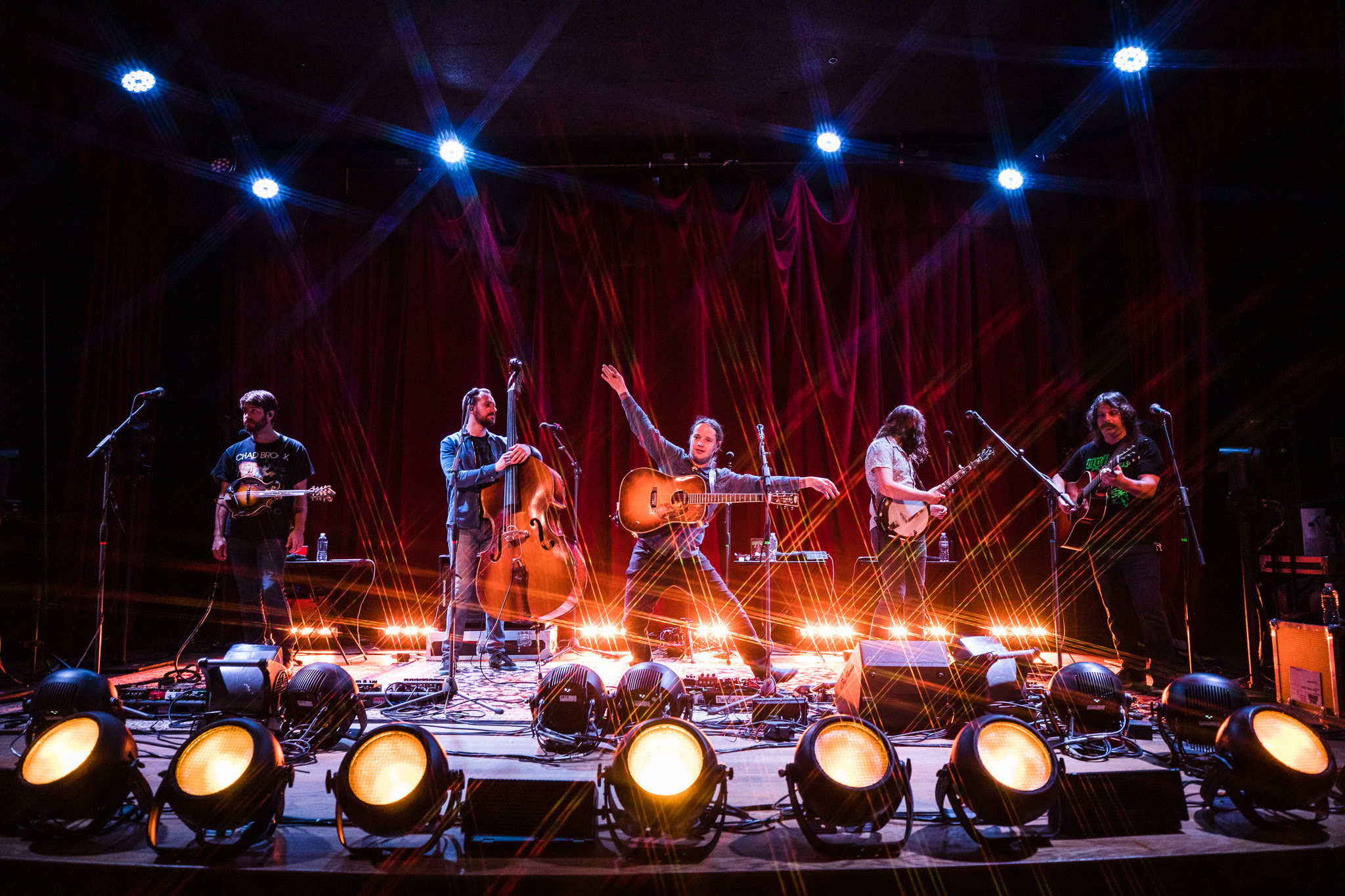 When the band marched right into Gordon Lightfoot's "Cold On the Shoulder", Billy's own "Hollow Heart" and an Irish jig arrangement of Dylan's "Senor," I felt like a fighter being set up by a superior opponent. The band had taken a few quick, tight jabs at me. What was going to come next? Well, I never even saw the sonic haymaker in the form of a sit-in form Dave Bruzza from Greensky Bluegrass covering "A Letter to Seymour" … by Greensky Bluegrass! Billy took solos, sang harmony, and even took a verse. To see the artist truly shares music is one of the most inspiring things that can come out of a sit-in. The trend continued with Billy taking sole lyrical responsibility for the Greensky ballad "Reverend," providing the true knockout blow in the form of a solo that took the chord progression and allowed the band to pull back together, to create 5 individual places from which to build. Billy and Dave took turns leading and following. The pace quickened and the band as a whole soloed, building towards a multi-layered crescendo, exploding right back into the chorus.  Greensky Billygrass continued with Billy Failing and Billy Strings taking solos on "Wings For Wheels". Dave took the lead back for a cover of "Joseph's Dream", with a barroom swagger. The only thing missing was an out of tune saloon piano. They passed the solo through another traditional instrumental before downshifting into an ambient jam. While Billy strummed and layered effects, Dave played a sparse but powerful solo. The band explored this groove fully before their collective audible sense led them over a rhythmic mountaintop, only to come bellowing down into screaming electric guitar effects by Billy on his acoustic. When the Hendrix-like fret hopping subsided, the collective found themselves in the ever-present caress of Bill Monroe. An elegant run through "Roll On Buddy, Roll On" ended the night with a nod to the founding father that is at the beginning of a long and windy road that brought Billy Strings to Nashville tonight.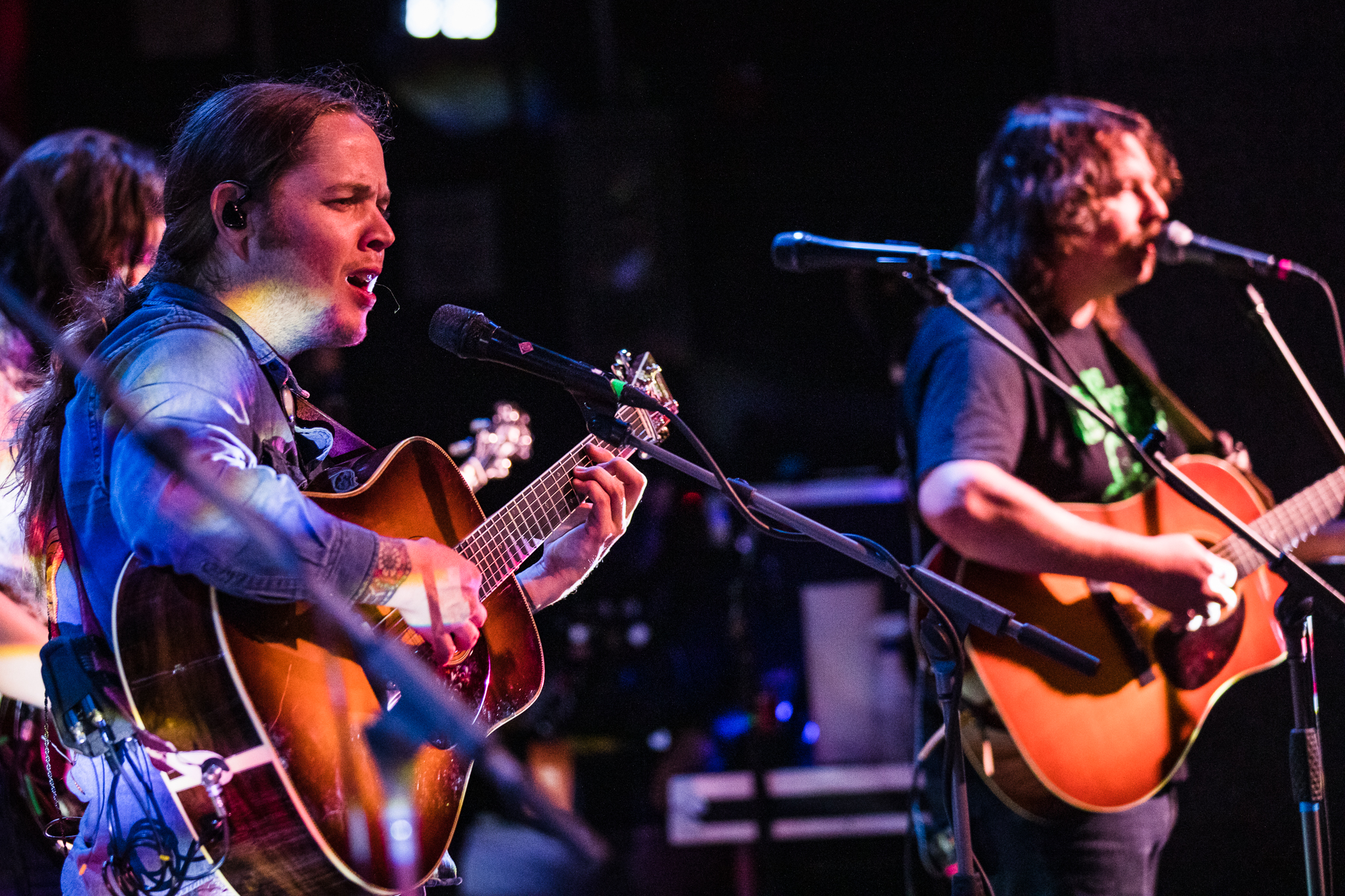 When you look at the future of live music, the future as far as tomorrow is unclear. So, while we know that we will someday see another live show, it also feels like that day will never come. Both truths co-exist, making the issue unresolvable and frustrating. But nights like tonight, feeling that I did share something, fills that need. Even if it is in a way that doesn't' satisfy in the way I know it should, I'm satisfied nonetheless.