Adam Aijala, Ben Kaufmann & Dave Johnston of Yonder Mountain String Band took some time from their busy schedule to answer a few questions about the band's upcoming Kinfolk Celebration in Lyons, Colorado. This will be the first time in 10 years the band is playing the Planet Bluegrass grounds. It's obvious they're excited for the opportunity to put on a festival for their hometown fans.
GW: It's been 9 years since the last Kinfolk Celebration. Why the decision to return this year?
BK: Well, we wanted a way to refer to our fans who were obviously building a community for themselves.  There are Deadheads and Phishheads and Salmonheads.  Yonderheads is a terrible name.  Kinfolk, in my opinion, brings with it an established definition, one that suggests an idea and helps encourage people to pursue the idea of an extended family.  Maybe you only see people once a year but they care for you just the same.
GW: Where did the concept of Kinfolk come from?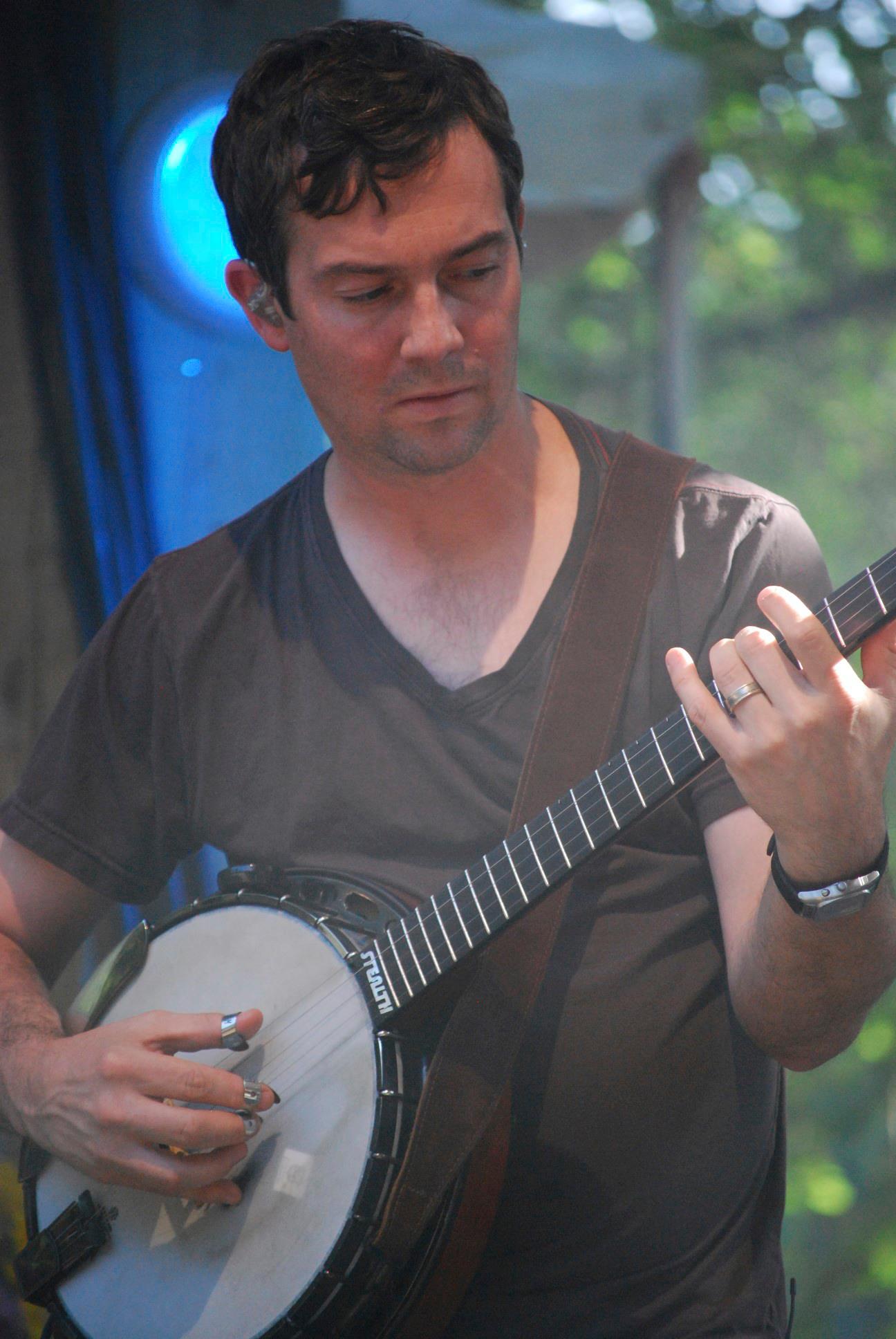 DJ: The concept of Kinfolk was something that grew out of our early touring necessity, where we wanted to involve people on grassroots level by asking them to help with tour promotion in exchange for tickets and stuff like that.  We wound up finding some really spectacular people in that way: folks who genuinely cared about the band and the show that night, or in some cases series of shows in certain geographic locations, say california. From there, it wasn't much of a stretch to try and put on annual celebrations or informal getting-to-know you type of events.  It's sort of like weekend date with our fans.
AA: We've had a Kinfolk Celebration every year since 2003, which has become our formal way of thanking our hardcore fans who've helped us continue doing what we love to do.  Don't get me wrong, we're grateful for every show we play, but we kind of treat this event as an annual celebration like you'd treat a birthday or anniversary.  Although this is only the 2nd time we've held it in Lyons at Planet Bluegrass (2003 and this year), we really love playing music there.  From 2004 to 2011, they've mainly been held in Chicago, Madison, and Milwaukee, though we've done it in Minneapolis once, too, I think (ha!).  I forget things sometimes.
GW: Since 2007, your band has been headlining Red Rocks shows during the summer. Are there still plans to continue that, or do you see yourselves doing more stuff like the Lyons festival?
AA: We love playing both Red Rocks and Planet Bluegrass, so I wouldn't be surprised to see us back at both locations through the years.
DJ: I feel like the Lyons show is a really special and rare occasion.  We don't often play out at the ranch, but it holds a profound place in my musical consciousness because it is a place where my mom first saw the band, it was the first giant gig to us, and it felt like, when we first worked there, that we had some key support from a great community in Planet Bluegrass.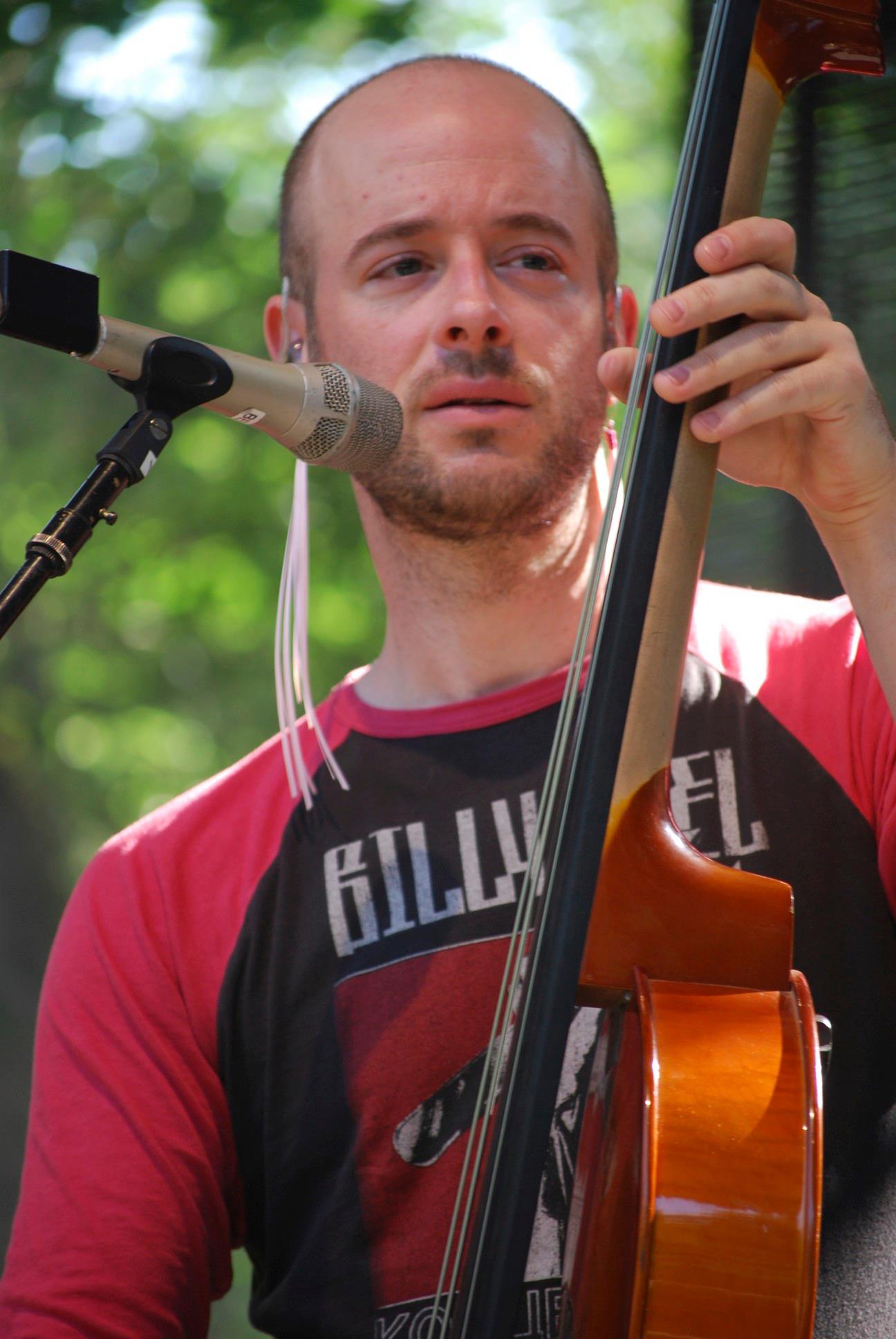 BK: We'll certainly play Red Rocks again. We'll take a closer look after the Kinfolk weekend and make some decisions for next year.
GW: On Facebook, YMSB petitioned fans to post songs they wanted to hear over the weekend. Are the entire setlists going to be fan-built, and are there plans to play something fans have never heard before? Will there be any new original songs?
DJ: I think there may be a little bit from every category, but I am bound by secrecy to withhold our plan
AA: What we're planning is we're going to create one of our 4 sets of the weekend based on our fans suggestions.  The order we do the songs will mostly be decided by us, but all the songs will be off that request list.  Yes, there will be songs we've never played, but as of now I don't think any of those songs are originals.  We're looking forward to that.
BK: The song list submitted by the fans is, um, interesting.  I love the LCD Soundsystem suggestion, the Pantera suggestion.  I dislike the Cyndi Lauper suggestion but I like the Toto suggestion.  Mostly the requests were fort obscure original songs or covers we did ages ago.  I anticipate new material in some form or another.  We certainly lean fairly heavily toward the original music side of the fence.  At least that's what turns me on the most.
GW: Can we expect any unannounced special guests for the Kinfolk Celebration?
AA: Well it wouldn't be unannounced if I told you, now would it?
GW: Touché
BK: Considering the quality of musicians that call the Front Range home, I expect there to be a large gathering of players.  As anyone familiar with Yonder will know, we encourage sit ins and co-creation. I invited Lindsay Lohan to come sit in, but she just threw up on me.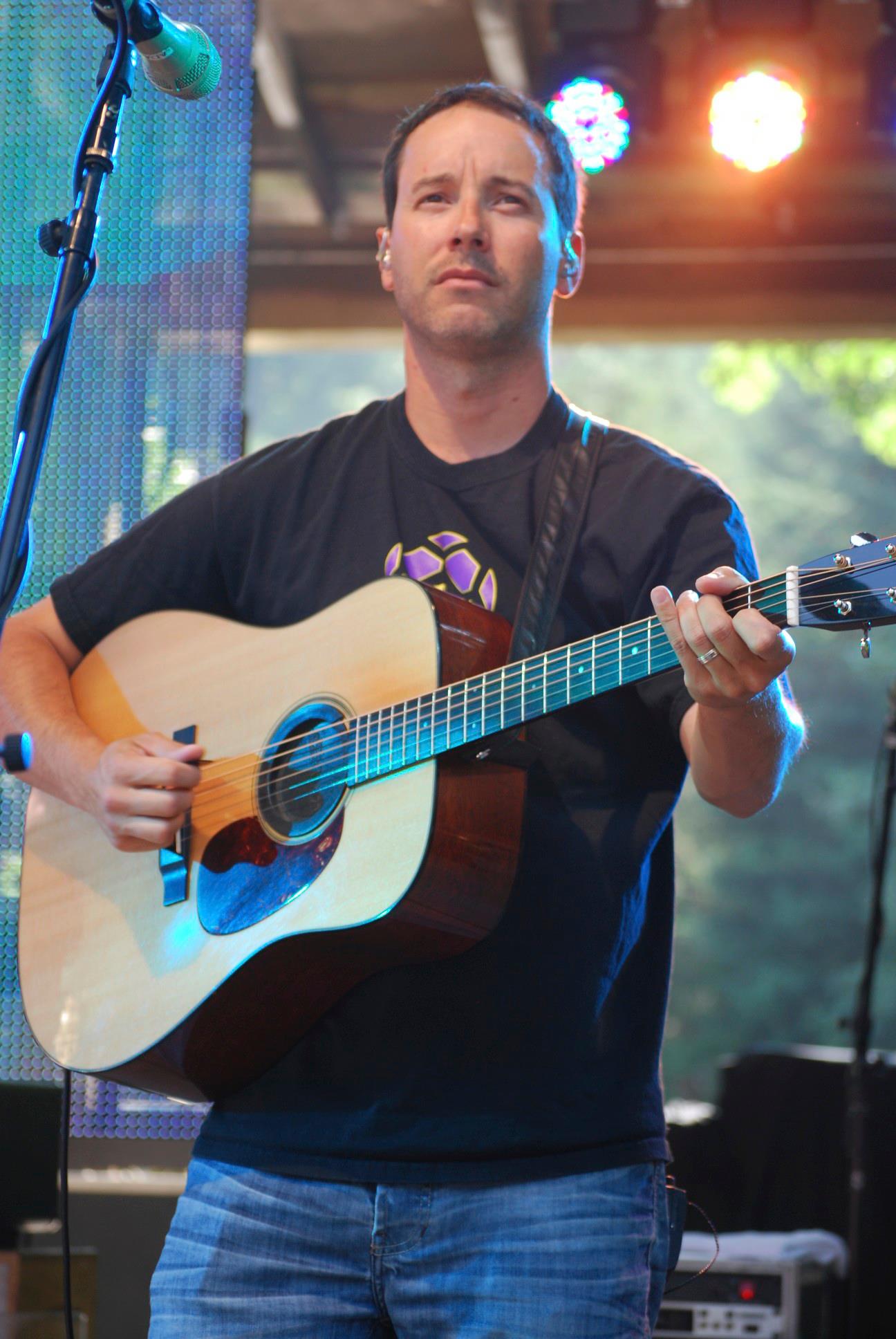 GW: Many Yonder fans hold Mountain Tracks Vol. 3 in extremely high regard. That was recorded at the Kinfolk Celebration. Are there any plans to record another Mountain Tracks at the festival this year? If not, any idea when you will do the next one?
BK: The shows will be recorded, absolutely.  There's a discussion currently about the need for more Mountain Tracks.  Every show of ours is available online within a few days of the performance.  If another live CD is released it would have to be something rare or very special.  Of course, if past experience is any indication, the Kinfolk shows are examples of that.
DJ: Listening down to the tracks from that album was really an ear opening experience, and it really feels great to know what the band is capable of doing, even off the top of our heads like so much of those particular shows.  As far as another MT album, it seems like it might be a while in the works; you can however, get downloads from Nugs on-line, and I'd encourage anyone who likes the Mountain Tracks to check out some of the shows Hines has put up for download, they sound great. 
AA: I agree that that is our best Mountain Tracks.  I don't think we have plans for more because all of our shows.
GW: How does it feel playing in Colorado, especially so close to where your band started, versus playing on the road?
DJ: I can't compare playing in Colorado to any thing else.  Everywhere we play has unique characteristics and it feels that lately, everywhere has been charged in some new way.
BK: Colorado is home.  Everywhere else isn't.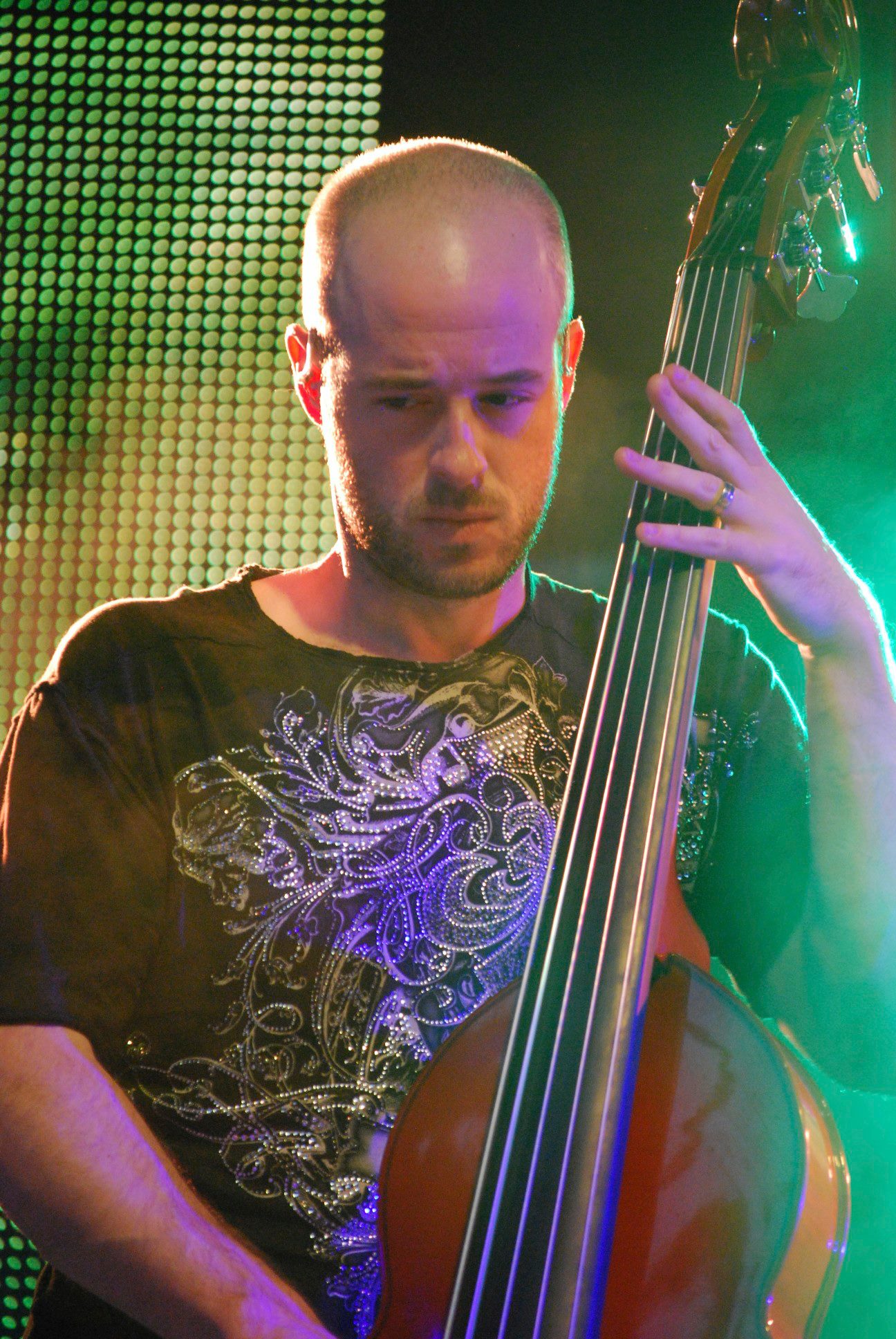 GW: Last winter Yonder played 5 nights at the Boulder Theater for New Year's. Any idea what you're going to do this year?
BK: Personally, the Boulder Theater shows are counted among my favorites of the year.  We can really do things with design and production that are special because of the intimacy of the venue.  I'd personally like to play there again this year.  But isn't it funny how popular a market Denver is come New Year's time?  And so many of those bands are cannibalizing each others ticket sales.  So there's a business side of the question to consider.
DJ: I have an idea, but if you come to Lyons, you can find out our diabolical plans.
GW: Lastly, when can fans expect a new studio album?
DJ: Hard to put an exact date on it, but we are going to take a few cracks in the studio this fall, so we'll see.
BK: We've got our first sessions in studio in Chicago in the fall.  And we've got enough material for multiple albums.  Or one CD with 1000 tracks on it.  Sorry, did I say 1000.  I meant a billion.
GW: Thanks for your time, fellas. We'll see you this weekend!