Like many touring musicians, Edward David Anderson (EDA) has logged a lot of seat time in vans and RVs beginning in the mid-1990s. His band, Backyard Tire Fire, toured a bit with Gov't Mule, Reverend Horton Heat and others, crisscrossing Canada and the United States. EDA has been featured on NPR's World Café and appeared on the radio program, Mountain Stage. Backyard Tire Fire went on hiatus for about 8 years from 2011 through 2019.  During that time, he did some solo work or work with his other bands, Black Dirt Revival and Alabama Getaway. To quote Jim Hayes from the County Standard Times, "He has a knack for infectious hooks, yet these are well-crafted songs; melodic and upbeat…They seem very real, as if they come from the life of a troubadour. Anderson continues to impress."
EDA and I discussed the changes that come in making music once a band makes it to a certain degree. Changes happen after some radio play and album reviews. In many ways, EDA said, after a level of success music loses some of its innocence. It becomes a job, hustling to get the gigs, get reviews and quotes in bigger media venues (Rolling Stone Magazine and the New York Times still matter). And the social media game has a strong role, too. Once the curtain is pulled back from the process of making a record, it reveals the business side of making music.
He pointed out how many bands, especially those on the jam band scene, depend on both social media and an intensely loyal fan base that will not only follow those bands but will introduce their children to them by bringing them to festivals. That kind of generational loyalty creates a level of success that can be ridden for a long time.
In Illinois, from one end of the state to the other, EDA is regarded not only as a great musician but a person worthy to know, a genuinely good man. As he and his family have settled in Havana, Illinois, he has reworked his musical journey to give his family and himself more stability and peace. I first heard his solo act at the Hop String Festival in Joliet in 2012. After many years of hearing him and getting better acquainted, I asked to EDA to do an interview.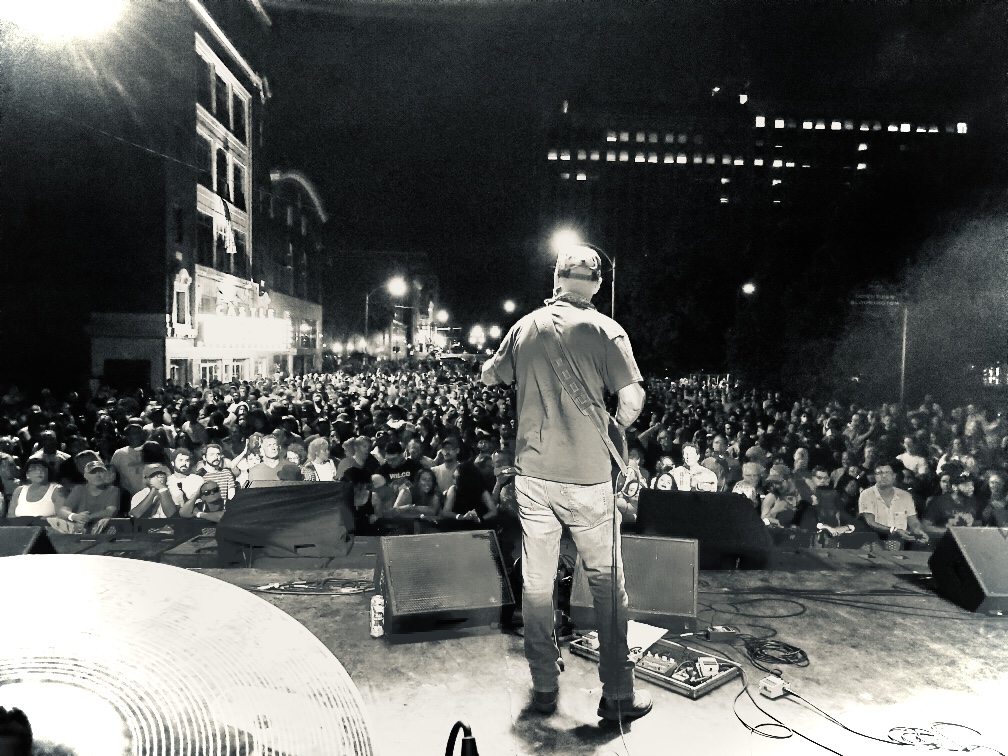 We started by discussing early influences.I have thought about my first musical influences in life. Mom listened to whatever was adult contemporary radio as well as country/western out in Montana during the late 1950s when I was very young. And my dad played guitar so I have that, too. Or, to quote Paul Simon from Late in the Evening:
"The first thing I remember
I was lying in my bed
I couldn't have been no more
Then one or two
I remember there's a radio
Comin' from the room next door
And my mother laughed
The way some ladies do
When it's late in the evening
And the music's seeping through"
GW: When did you first become aware of music and which kind of music struck a nerve?
EDA: I remember records being played in our basement in Lombard, IL in the mid-70s, 8 tracks, too. And there was always music on the radio in the car or truck. Early stuff I remember is Linda Ronstadt, James Taylor, Beatles, John Denver, Neil Young, Chuck Berry, Jim Croce, Stones and really anything that was on popular radio at the time. The first music I ever bought was Chuck Berry's Greatest Hits cassette picked up at a gas station. I loved Chuck's guitar and the cadence of his vocals, it was magic. Still is.
GW: When did you first begin to play and what instrument?
EDA: I picked up guitar at age 16. My pop showed me basic major and minor chords. I couldn't put it down.
GW: If you were aware of music at an early age, does hearing that music create any thoughts or feelings now?
EDA: For sure. One record I have vivid memories of is called "Free to be You and Me." Mid-70s kids records made by Marlo Thomas with lots of guests like Mel Brooks and Rosy Grier and such. My sisters and I listened to that album countless times, memorized all the bits. It brings back good memories when my mom was around and really in her element. She loved being a mother and later in life told me that was all she ever wanted was to be a mom. So, when we listened to that record with our 3-year-old daughter now, it brings me back to Lombard, IL in the mid-70s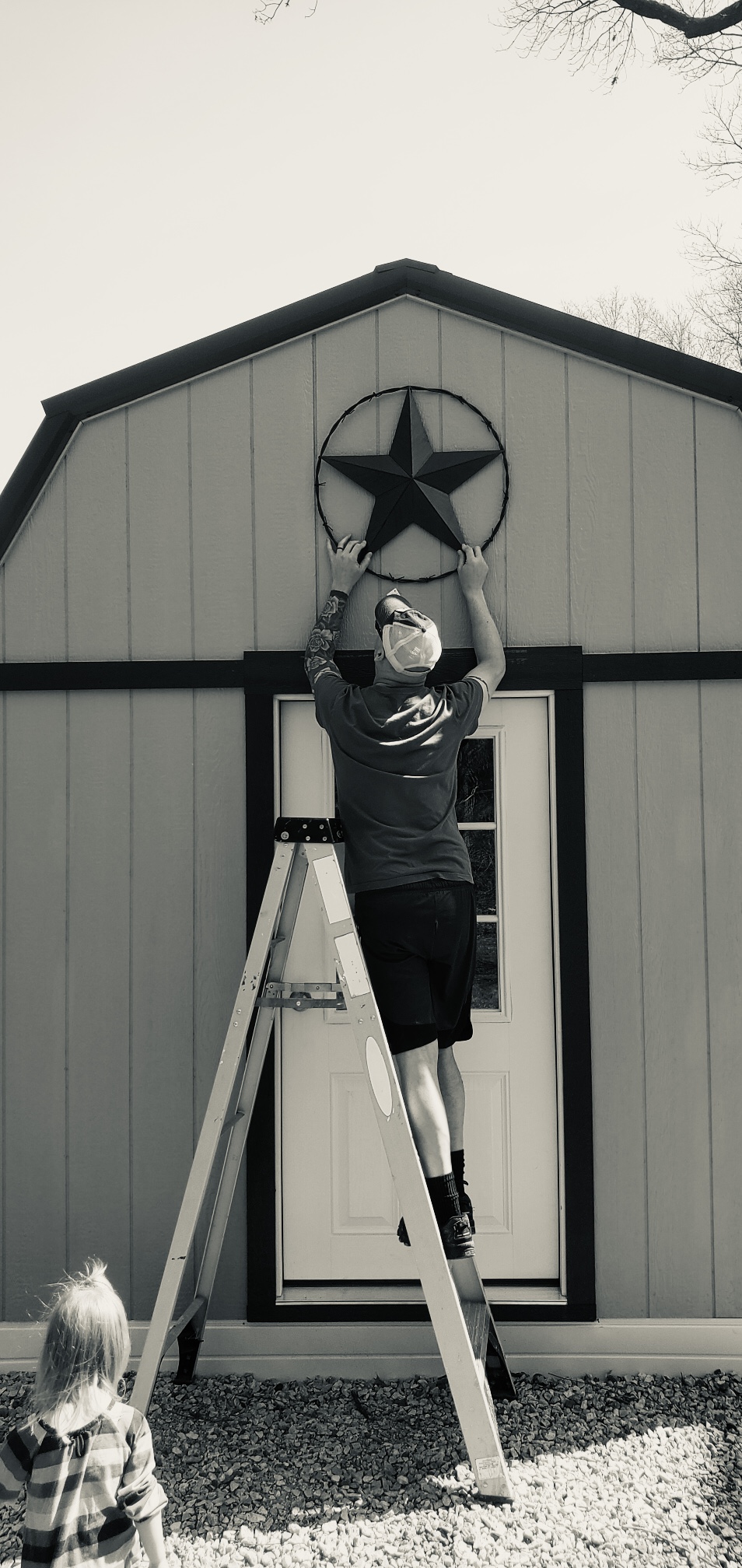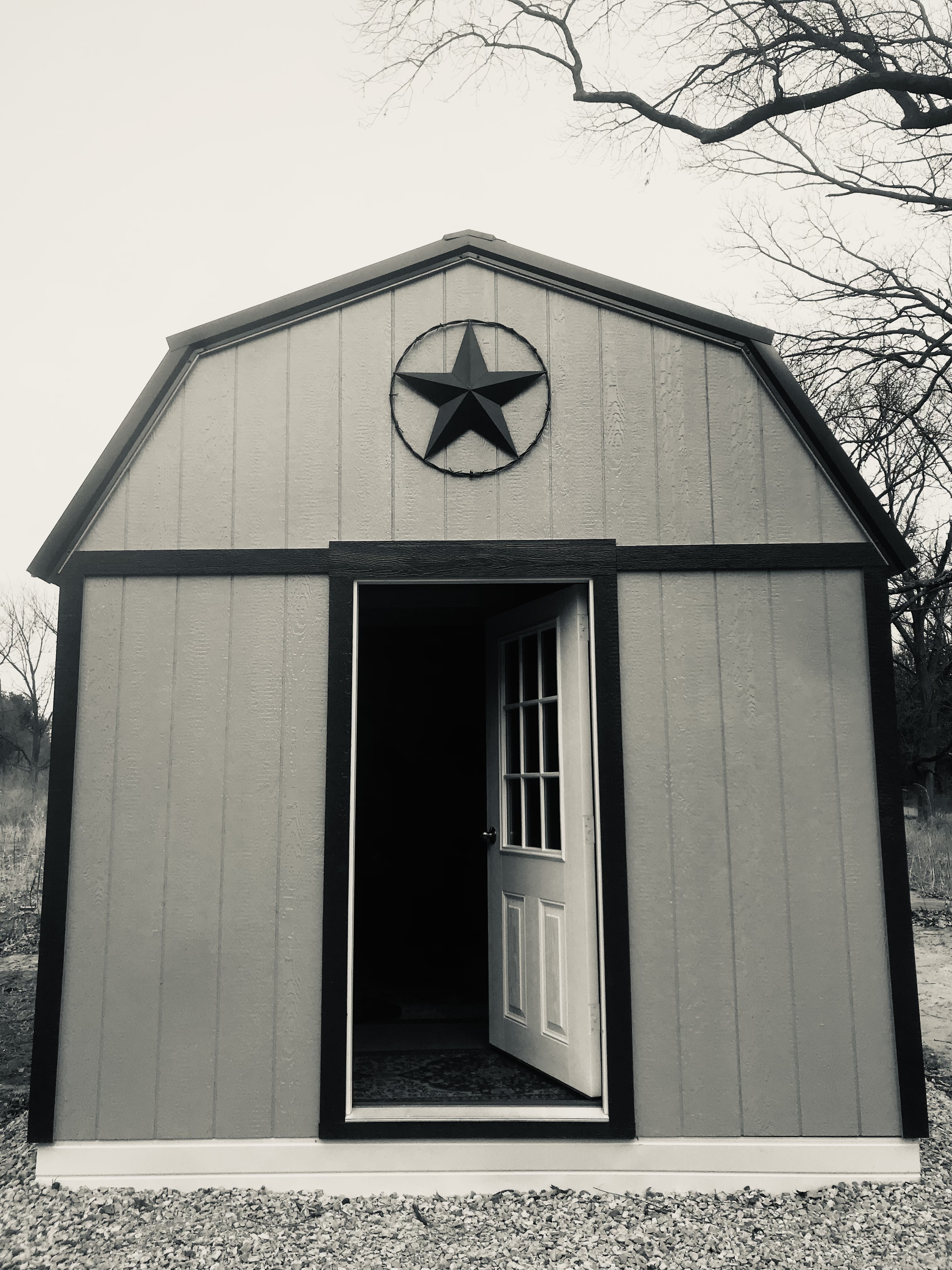 GW: Did your tastes change as you got older, junior high and high school?
EDA: For sure. In junior high, everybody was listening to Van Halen and stuff like that.  I was into what was happening. But I had older sisters that were listening to Led Zeppelin, Pink Floyd, Stones, Doors, Dead, etc. I recall hearing all that stuff through the wall in St. Charles, IL. At some point in high school, I found the Grateful Dead and started gravitating towards improvisation and the Allman Bros and such. I was down the Phish rabbit hole in grad school when I started listening to Uncle Tupelo. They really resonated with me because I loved old country music as much as I dug rock-n-roll. and their songs are incredible. It felt very accessible and natural, probably because I was raised on songs and songwriters. After my wife and I got married, we moved to a small town in the hills about 20 miles north of Asheville, NC. It was there that I started digging into roots music, Doc Watson, Bill Monroe, etc. I had already delved deeply into blues, but hadn't heard a ton of flat picking and fiddling and banjo at that point, slide guitar too. I picked up on that stuff while living down there for sure. It continues to evolve. I'm sorta all over the place. I love listening to Miles Davis as much as I do John Prine.
GW: What bands were you seeing in Bloomington/Normal when you were at Illinois State University? And how soon were you playing?
EDA: Hmmmm, well I wasn't seeing a ton of bands as I hit the ground running down there in 1995. I had a band called Brother Jed that developed a following pretty quick. Made a record. Even got on the radio down there right off the bat. So, I didn't see a ton of stuff because I was gigging myself. I remember being in awe of the Spelunkers though, incredible musicians and songs, power pop rock-n-roll trio to the max with insanely cool arrangements. And they had their shit together, a record deal, a van. I remember riding up with them in the van one time when they played the Metro in Chicago. Definitely had an influence on me. Their drummer John Ganser is now who I play with in Black Dirt Revival and Backyard Tire Fire, an absolute monster drummer and stellar human.
GW: I see we have a commonality in education. You have a Masters in Interpersonal Communication; I have a BA in Communication. Do you feel your education influenced your song writing? Did it give you more tools to express your thoughts? Reviews praise your way with words and storytelling. Is any of it biographical? I am thinking of Hiding at the Hollow.  I shared this song with my son; as a Marine, he invaded Iraq in 2003 and has PTSD. He likes his time up in deer stands and living a rural life.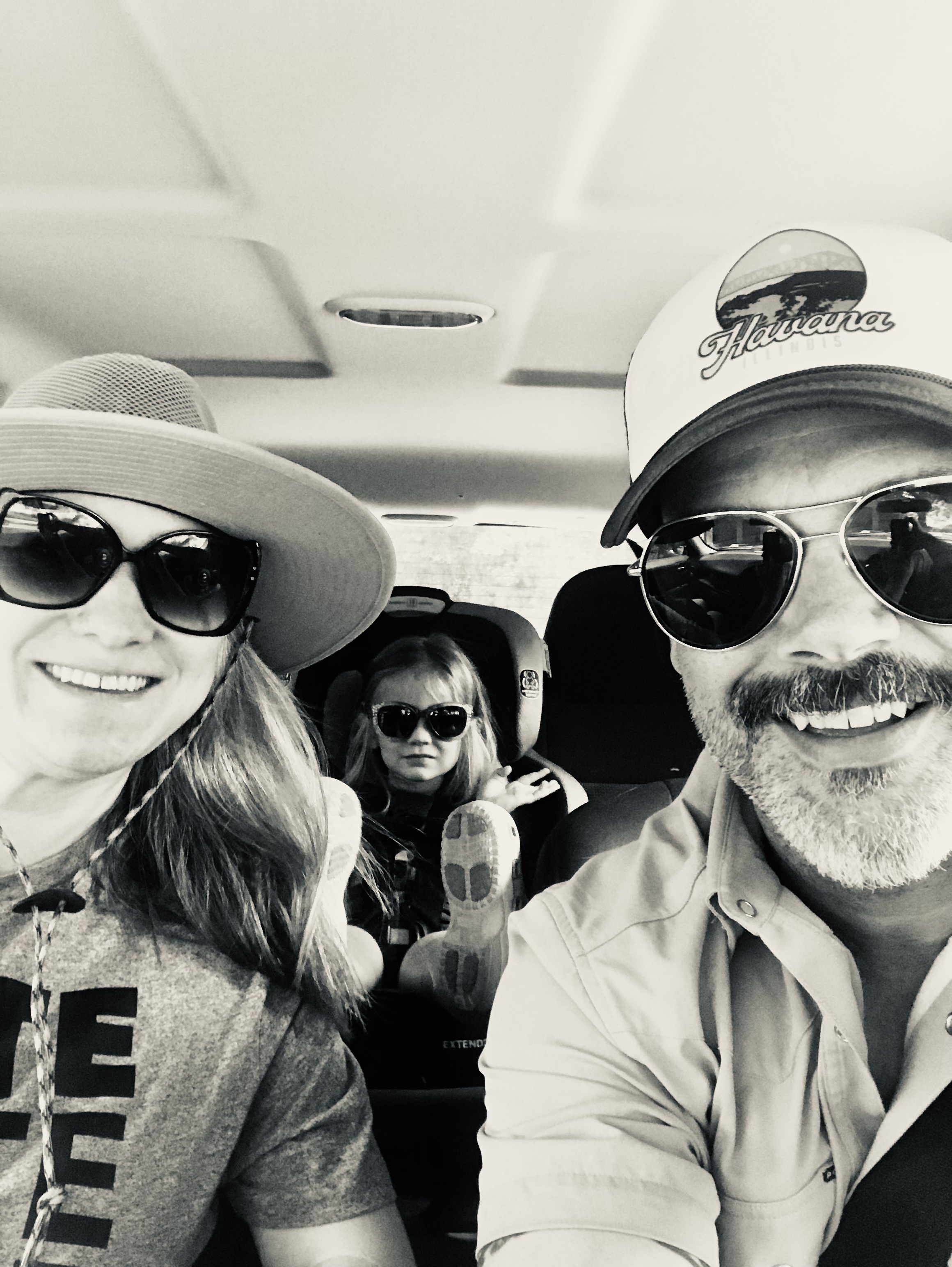 EDA: I'm sure my education didn't hurt my writing ability as that's what I was best at, but honestly, it probably didn't have too much an influence. I think just being in that environment at that time, from a social perspective, did indeed have a big impact on how my life turned out. Live music was still the thing that young people craved and sought out. There were lots of places to set up and play; bars, house parties, garages, etc. So that's what I did. People still bought your music. There was no internet. We chalked the quad and got articles written about us in the student newspaper. It snowballed. Shortly after finishing grad school, the band was given a record deal and a van. It was a different time. but that scene certainly had an effect on how things went for me. (There is) lots of autobiographical stuff in my songs. even if I invent the characters, you can't really help but let stuff seep in. Hollow is most definitely a true story. Wife and I had a little cabin on Happy Hollow Lake and we'd escape out there when we could. I remember it was at the time our mothers were in decline, so we were stressed and that place was where we would go to get away. I'd write songs and we'd float around. Eventually we would sell it for the down payment on the RV that we took on the road together for about 5 years.
GW: I remember a day, years ago, in a campus library, looking through a book on the evolution of language and the importance of bird song. It blew my mind that, while two different centers of the brain process language and music, music is the deeper evolutionary influence. I think early humans were responding to little wrens with as much joy and inspiration as you did with your song, Little Wren. How do you perceive music?
EDA: I think how I perceive it has changed over the years. There was a giddiness and an innocence in the early years. Ha! it's a strange way to make a living. I'm not complaining, but I'll be honest about it. You're basically campaigning non-stop 365 days a year, trying to build this thing. Trying to get people to listen to your songs, to take you seriously. So, music at some point became a means to an end. A way to make a living and pay the bills. (It) doesn't mean it's not sacred to me, because it really is, but it certainly changes your perception.
GW: Do your early songs hold up for you or do they reflect the where and when of that time and who you were then?
EDA: A few hold up. To be honest I rarely go back. I can tell you that I've grown into the songwriter I am. Some get it young; you know? Jackson Browne wrote These Days when he was 16. I needed some decades of living and learning to get to where I am and that's cool. Everybody's musical journey is unique.
GW: I recently read Todd Snider's remembrance of Loretta Lynn. He recalled spending time with her at her home. She had a refrigerator loaded with notes, each with a few words or phrases that could be for a song. Do you keep a stash of ideas, phrases and such you come back to for song writing?
EDA: I've got stuff laying all over the place, lines jotted down. Tons of videos of song ideas that I don't wanna lose, lots of old demos. But to be honest, I don't go back very often. If I'm writing, it's usually because I'm inspired to do so. So, I don't go back sifting through stuff very often.
GW: Do lyrics or melody come first in your songwriting or does it blend?
EDA: It varies. Seems like most times I'll have a progression on some instrument and melody starts to happen after. And eventually the vibe will strike a chord and words fall from the sky, that's my general model.
GW: After Loretta Lynn passed, I spent a bit of time listening to Willie's Roadhouse on Sirius XM. The song, Country Sunshine, by Dottie West was played. The DJ commented that when Coca-Cola bought the rights to the song for a commercial, it was what put her daughter through college.
If you had a similar chance to do this with a song for your daughter, would you?
EDA: Yep. I used to think that was selling out. No longer.
GW: From your website I see Backyard Tire Fire was formed in Asheville, North Carolina, then you went quickly to Georgia. Was it hard to make that move early in the band's development?
EDA: I think everything was hard at that point. Asheville wasn't really a rock-n-roll town so we thought Athens was only a few hours south and most definitely had a rich history. We were pretty broke at the time. Bass player didn't make the move but would drive down for gigs. It didn't last. But we were able to get on a bill at the Georgia Theater and hired a friend to record it. That was our first album, Live at the Georgia Theater. We used it to get gigs and it worked! Six months after moving down there, I was working more in a bar than playing, and having way too much fun. So, we played New Year's Eve 2002 and drove back to Illinois the next day. My brother joined us at that point and it was onward and upward.
GW: Could you list the years of Backyard Tire Fire up to the hiatus by listing just a few words to describe each year?
EDA: 2001- five dudes get together in a basement in West Asheville, NC
2002- some of the band moves to Athens, GA and records Live at the Georgia Theater
2003- again, some of the band moves back to IL where my bro joins and we record & release our self-titled studio debut
2004- my brother quits his job to play full time and we gigged TONS
2005- band puts out Bar Room Semantics and lands management, continues to gig constantly
2006- band puts out Skin & Bones EP, lands agent and really hits the road
2007- Vagabonds & Hooligans is released to much critical praise, played Skynyrd Cruise, toured US & Canada with Clutch
2008- band puts out The Places We Lived and continues constant touring, lots of good press, play with Los Lobos and befriend Steve Berlin
2009- Scott Tipping jumps on board as the touring guitar player, band goes Portland, OR to record Good to Be with Steve Berlin producing
2010- band releases Good to Be and tours the US
2011- band breaks up, or as we said...went on an indefinite hiatus
GW: So how does a black-dirt-educated boy pass through Georgia red clay and end up sitting on sand in west central Illinois?
EDA: Honestly, I was ready to head back to IL from NC as I knew there were gigs and support. But we decided to make a go of it in Athens. I loved it down there. Had too much fun, and regret none of it. Just happy we left with an album in hand. How did I end up in Havana, IL? Well, when we decided to try to have a child, we had this idea of raising it in a rural setting. We love the outdoors and wanted to feel some breathing room. So, after looking all over the state, we found this place and adore it.
GW: Havana has been a town I have wandered through since I moved to Illinois. It was a place to get out of the corn & beans of central Illinois. And I like being by the river. I have grandkids in school  in Havana and am acquainted with all the issues of small struggling rural communities. I grew up in a small town, too, and know there's always undertows.  Yet Havana ain't dead yet. Ben Wright of the Henhouse Prowlers called it the most authentic small town he has ever seen and he has traveled a wee bit. We have noticed the uptick in good music there, and improved store fronts which we believe connected to you and  friends pushing the established structure in fresh directions. Tell me about Havana
EDA: It's a quaint little Illinois River town that's about an hour from everywhere. We wanted to move rural and found an incredible piece of land with an old farmhouse built in 1887. We have woods and trails and prairie. I have a studio that sits 200 feet to east of the house.  Our daughter loves it. The downtown is in the midst of a revitalization that is really starting to take shape. There's a beautiful park on the river, red brick streets, stunning architecture and lots of charm. We dig it.
GW: Do your other enterprises, such as a talent buyer for places in Bloomington/Normal, Illinois and festival organizer, as well as a recording studio, allow you to find more balance than just playing gig to gig?  I understand how much work it takes to make things happen.  Or does it become a labor of love for the cause of good local/regional music?
EDA: For sure. I'm playing less as we take on other endeavors by design. I want to be home. I wasn't enjoying the travel, especially after our child was born. So we're figuring out how to make it all work as we go. And things have sorta fallen into place. My wife is a force and has really taken to talent buying and working in the music biz in general. That said, it's always been a labor of love. Making a living in the arts is challenging, to say the least. I'm lucky to have done it for the last two and half decades.
GW: How important is supporting the local art/music scene to small communities and what are your observations?
EDA: It's very important to us as we'd like our child to grow up in an enriching environment. One that values arts and culture in the community. And it also attracts people to this town, which helps everybody. The more folks visit and and enjoy what this place has to offer, the more it'll grow economically, which benefits both business owners and locals. According to information from the Havana Chamber of Commerce and their surveys of people visiting the town, live music is listed high as the reason they came. There were good local bands like Pork and the Havana Ducks that played regionally for years. So there's a musical history here for sure
GW: I see that the band members and fans are still out there keeping Jerry "Pork" Armstrong's blues legacy alive; he passed away in 2003. He was a big part of the Central Illinois music scene and involved with WHIP radio when it was a local independent station. What are some of your memorable moments with the music events in Havana? Mine was when the riverboat disembarked passengers at the park right before the Henhouse Prowlers played this past summer; an unique Illinois River-town event.
EDA: "We were really pleased with the inaugural Havana Songwriters Festival last May and can't wait to do it again this year. We've brought acts like Henhouse Prowlers, Miles Nielsen, Chicago Farmer, Backyard Tire Fire, Steepwater Band, Taylor Steele & more to this little town already and have lots in store.
GW: This question is  by way of my grandson, a Havana high school student and in a Nirvana/Pearl Jam cover band but interested in song-writing. Would you consider a songwriter workshop for teens/young adults that don't have access to bars?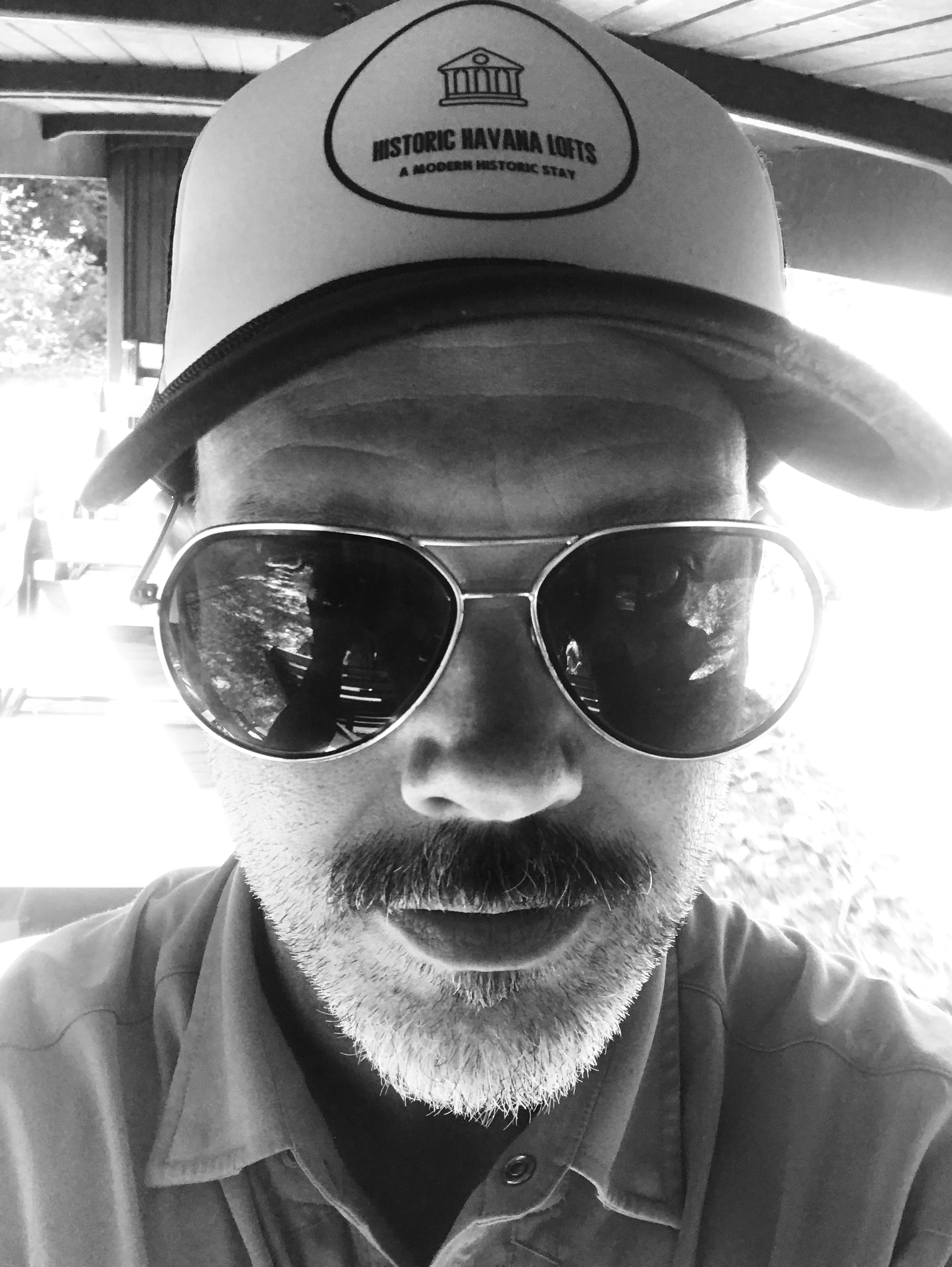 EDA: I've been kicking around the idea of a songwriters workshop weekend thing out here on our homestead for a good while. Probably just a handful of folks, maybe 4 or 5 aspiring writers wanting to work on the process. Still in the brainstorming phase. And then my wife and I are hoping to help fill a need with some arts programming and if we secure a space, I'd certainly consider a songwriter workshop!
GW: With all the bands and projects, what one would you like to expound on?
EDA: I'm pretty pleased with how things are these days. I've got several projects that all get about the same amount of attention. Very pleased to have this new line up of Backyard Tire Fire rocking at the moment. We play about 20 shows a year. Love playing with Black Dirt Revival and Alabama Getaway too. It might be nice to rehearse every now and again, but other than that, I'm pretty happy at the moment.
GW: From your social media posts, I see your daughter likes being in the studio with you and enjoys music. Do you think she may follow you into music?
EDA: I put an open-tuned guitar in the house. She would walk by and strum or pluck notes and then she started vocalizing in tune to the strings she plucked.
GW: Will you do an album of choice songs for children with your daughter helping out?
EDA: I'm guessing that'll happen, at some point that'll happen. We jam together whenever she's feeling it. It's incredible watching her grow and explore musical instruments and music in general. She heard the Miles Davis record Kind of Blue minutes after she was brought into this world. As a baby she was raised on Aretha Frankin's Lady Soul. She's heard Tom Petty's Wildflowers more than most adults I know. Same with Prine's Missing Years. That said, if she doesn't play a note, I'd be fine with it. I mean I want her to find joy in music and am cool with however she goes about doing it.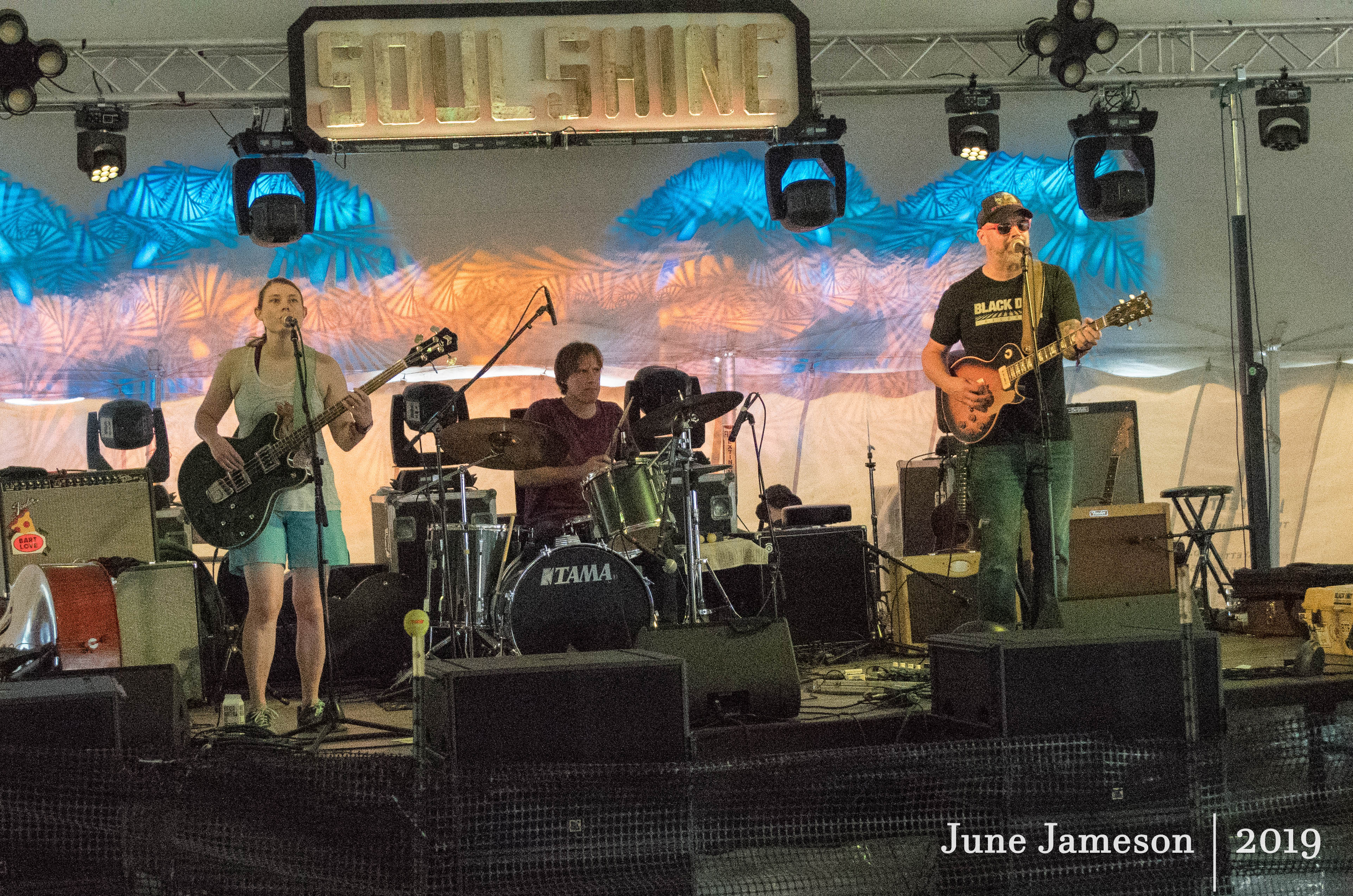 Assorted musings:
GW: I know the Drive-by Truckers also have roots in Georgia. Did you know them?
EDA: We never played together but I was acquainted  with former member, Jason Isbell, a talented man.
GW: And if the Drive-by Truckers and Backyard Tire Fire played, together would it be a Drive-by Backyard Truck Tire Fire?
EDA: Ha!
GW:  Please comment on the relationship: Jerry Garcia is to JGB as EDA is to Alabama Getaway.
EDA: JGB just seemed like a good time for Jerry, a release, less pressure. Just playing music with friends and not a ton of expectation. I mean it was serious in that the band could really play off one another and the musicianship was outstanding, but it was loose, you know? It was also a chance for him to dig into songs he adored that the Dead didn't play. Lots of soul music. Melvin's organ was such a huge part of that band. And then it seems strange to compare, but I guess there are some similarities. Alabama Getaway is a real good time for me. Period. There was a rehearsal once about 3 years ago. If new material comes in, we learn it on our own and try bits at soundcheck. I've been playing music with the bass player, Joe Kennedy, since the Brother Jed days in the mid-1990s. Other than that, it's a fly-by-the-seat-of-your-pants outfit. Another similarity is that I get to play stuff I love that I don't play in my other projects. Even bringing in some stuff outside of the Dead catalogue. Like we pulled out Dixie Chicken and In Memory of Elizabeth Reed the last time we played. Both are favs.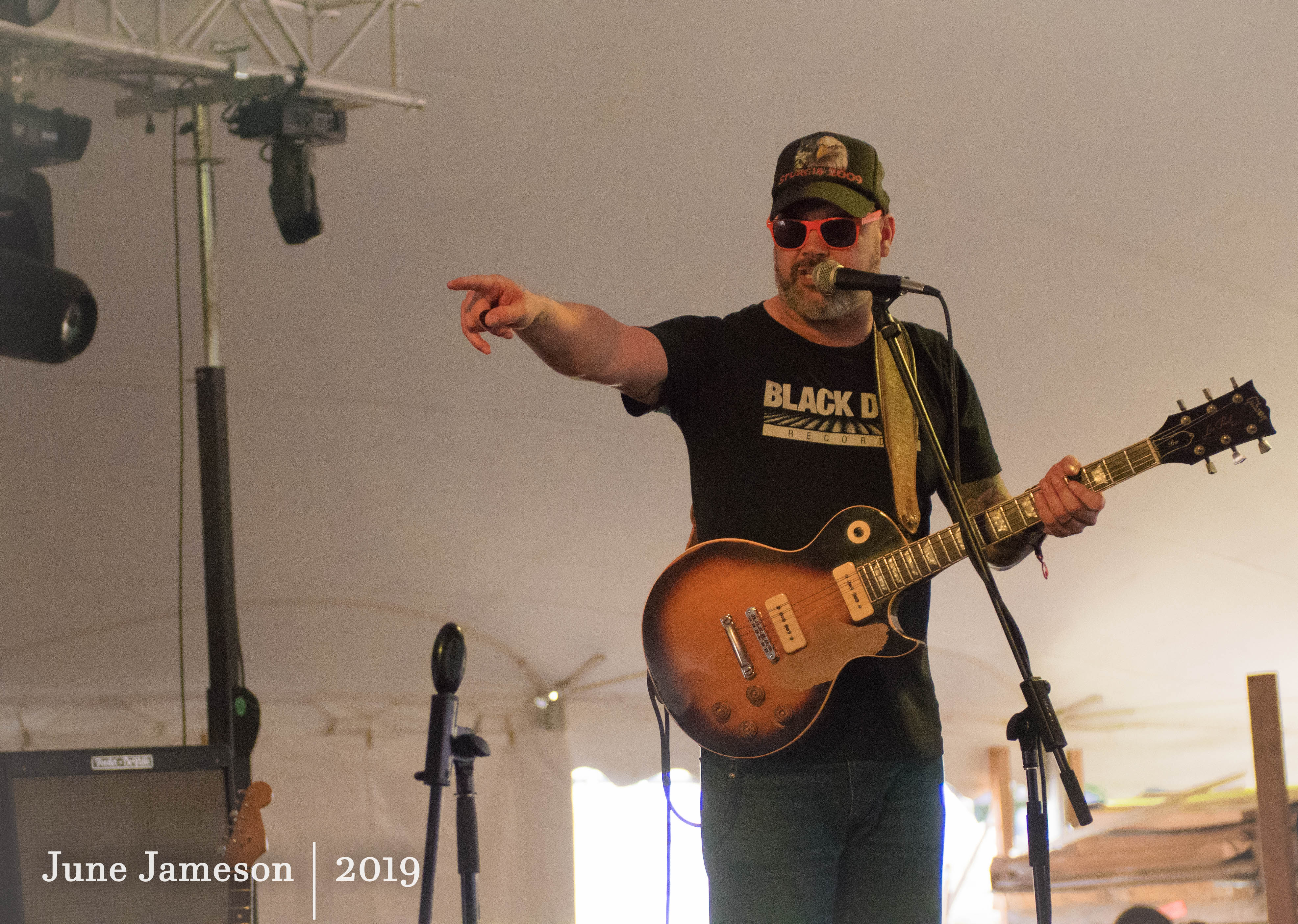 Upcoming events:
December 16, Friday, The Main Room -  EDA Solo @ 7:00pm, Havana, IL
DESTIHL Brewery TourBus Concert Series – January 14, Saturday, Edward David Anderson @ 7:30pm, Normal, IL
February 11, Saturday, 1st & 3rd - 6:30pm, Petersburg, IL, United States
February 18, Saturday, Fitzgerald's - Backyard Tire Fire @ 8:30pm, Berwyn, IL