On the eastern edge of the grand prairie lies Camp-Shaw-Waw-Nas-See, near the Kankakee River State Park, 60 miles south of Chicago. It is the host site for Shoe Fest, a location almost as storied in beauty as Nelson Ledges Quarry Park in Ohio. Labor Day weekend 2022 meant the 10-year anniversary of Shoe Fest at Camp Shaw-Waw-Nas-See. It is a family-friendly festival in the finest of natural surroundings and its success depends on the work of all the players, including Rock Creek. What follows are notes from an interview with Matt Robinson, festival producer and guitars/vocals for Old Shoe, and some background on Camp Shaw, Rock Creek, and how the three have joined to create a oneness bigger than each part, Shoe Fest; three is a magic number.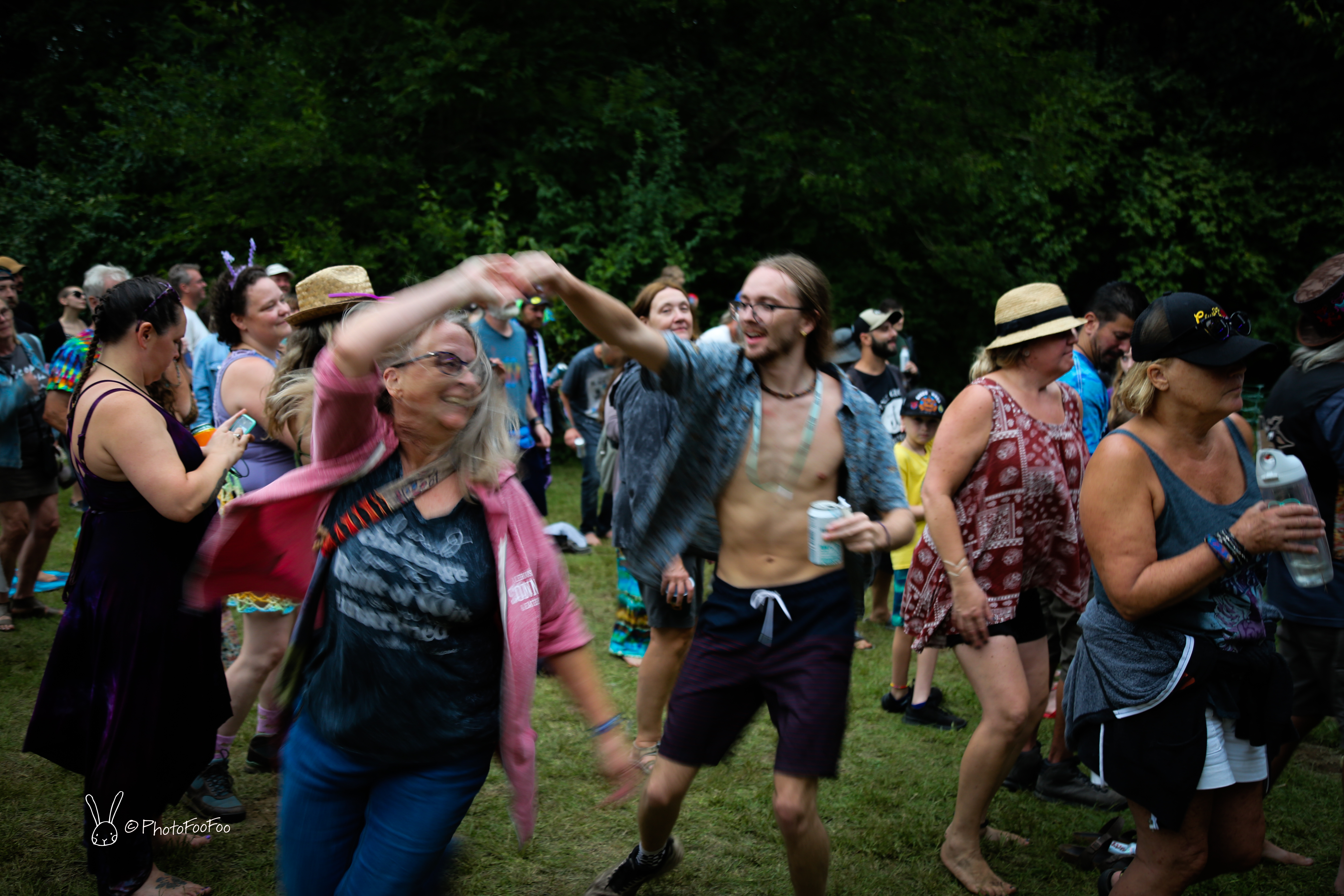 For me, the connection to Shoe Fest runs deepest with Camp Shaw and the ecology of Rock Creek. Shoe Fest 2012 at Camp Shaw (the second Shoe Fest) was how my husband and I discovered the ecological wonders of Camp Shaw & Rock Creek. We tracked down Camp Shaw Executive Director Greg LaPlante to learn more and became deeply involved with camp on many levels. When asked how Shoe Fest came to be at Camp Shaw, Robinson said when they learned the original location would not be available again, he took to actively reaching out on social media to find another site. After checking out and rejecting half-a-dozen places, he had a message from long-time Old Shoe fan, John Taube, saying he knew the perfect place. He met Taube and followed him out to Camp Shaw. After meeting LaPlante, they went on a tour of the site. Robinson said the first time he walked the bridge across Rock Creek, he got goosebumps.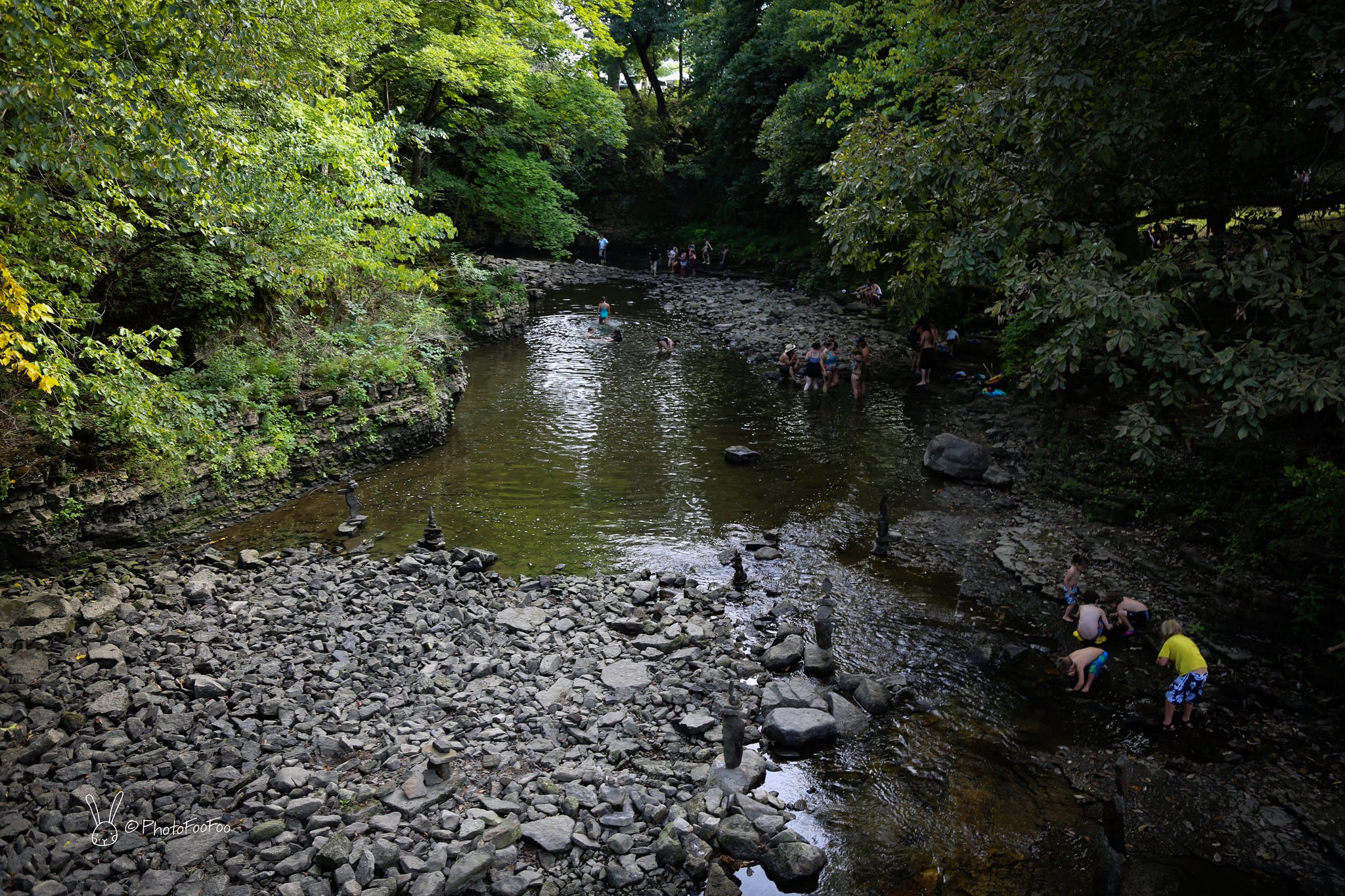 Taube, of the famous long mutton-chop sideburns, attended 4-H camp at Camp Shaw as a child and knew the place well. Taube passed a few years ago and is much honored at Shoe Fest and Camp Shaw. In his memory, there is a bench near the stairs down to Rock Creek. Please think about Taube and what his site suggestion has meant for Shoe Fest and 10 years of happiness.
Robinson is proud Shoe Fest has no overlapping sets, no large corporate sponsors, and that Camp Shaw is a big part of the experience. He also feels there is a greater understanding of what Shoe Fest is about for Camp Shaw and the community. The goal, he said, is to build on the family side of the festival life, acting in a way to make Shoe Fest sustainable in the long run. Old Shoe wants an event that will grow old gracefully.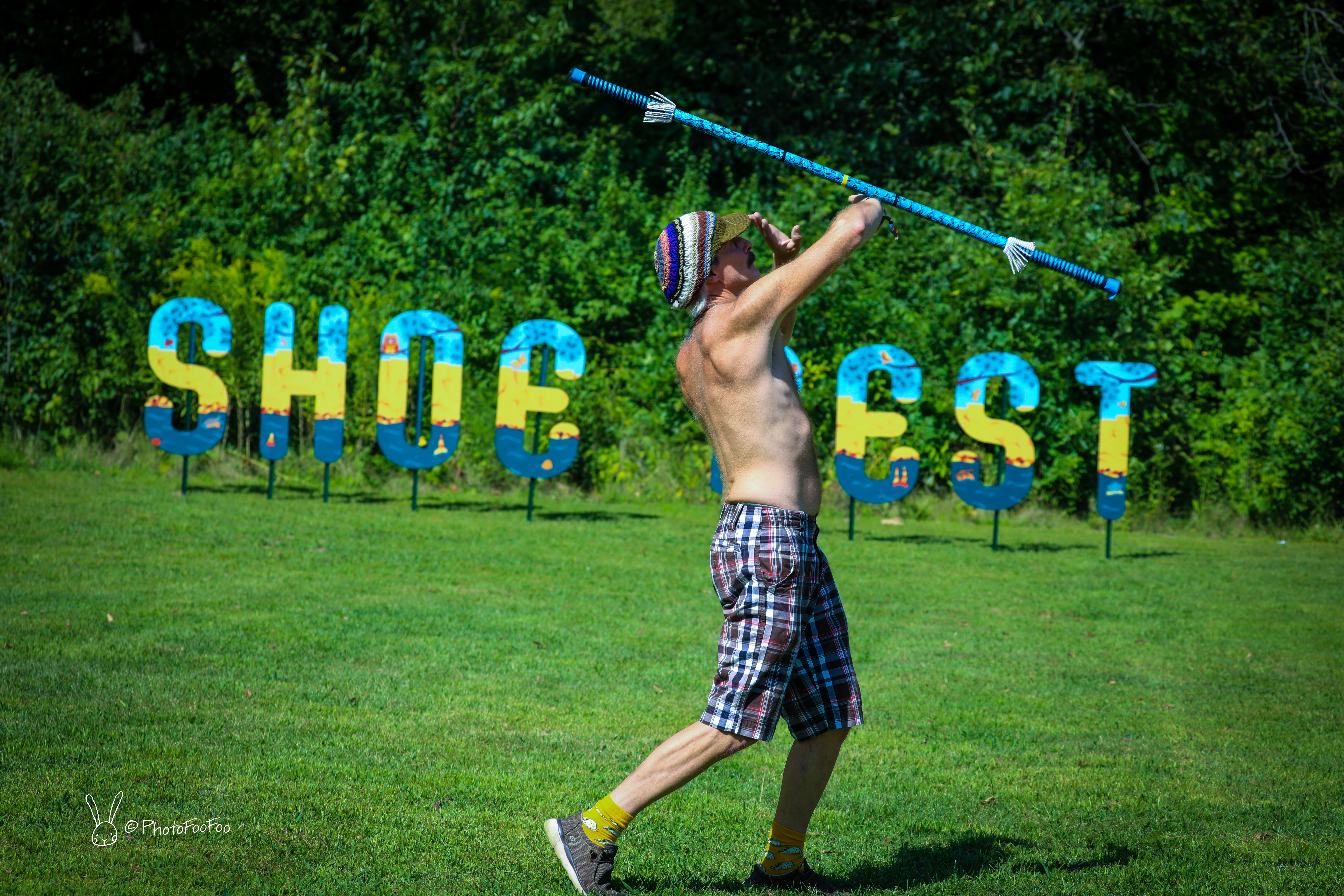 After 10 years we have all been through some changes including a no Shoe Fest year in 2020. Shoe Fest has lore, a mythos created by the experiences and stories told by every person who attended Shoe Fest. It has a history woven into Camp Shaw and its presence is felt in Rock Creek. Shoe Fest has stories to tell. "And one time, at Shoe Fest…." For me, these memories of all the effort it takes to put on a festival are what make Shoe Fest, Rock Creek, and Camp Shaw so special. As you pass that bench, you descend into a bowl that is the site of an old rock quarry used by the first white settlers of Kankakee County, in particular the stone house and the barn on site. There are a few other smaller quarries on Camp Shaw's land.
Camp Shaw has been a youth camp for 75 years, reaching generations of happy campers. By September, summer camp is over and the majority of the paid staff has left. Camp Shaw reaches out to its dedicated volunteers and board members to work for about a week to prepare camp for Shoe Fest. Sometimes trails need to be cleared to get equipment and vehicles into the east side of camp, cabins cleaned, and parking lined out. Old Shoe honors the spirit of Camp Shaw by keeping things family orientated. I asked Robinson if I was seeing more kids this year or if after ten years all the kids were simply bigger and taking up more space. He excitedly reported there were more families. With more young kids joining the pack, the festival organizers add more activities for younger festival goers. And he reported some of the Shoe Fest families now have children attending summer camp at Camp Shaw.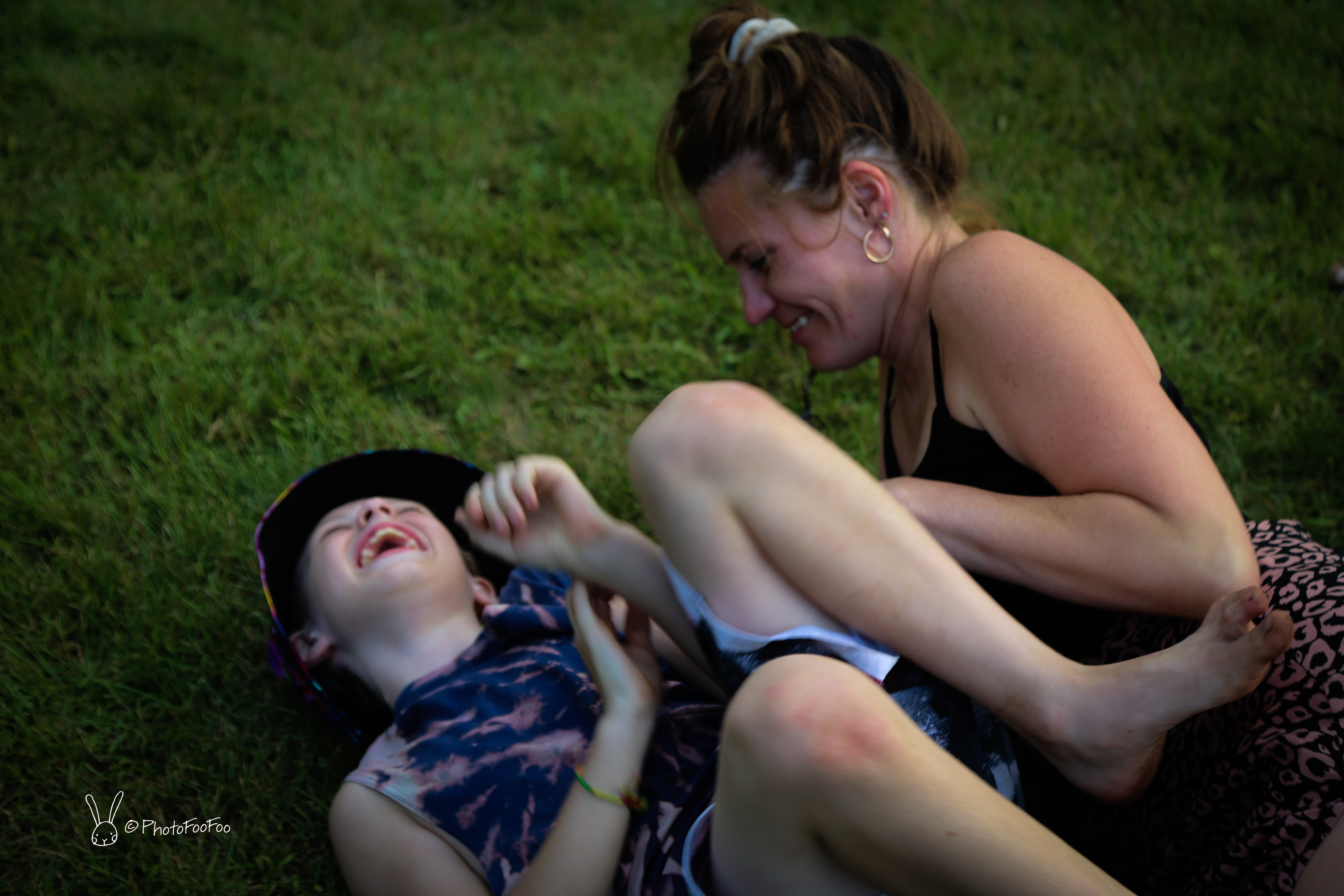 Robinson felt it was a mark of success when one of his best friends said Shoe Fest must be cool because his thirteen-year-old daughter wanted to go with her parents! I second this with my own experience with my grandchildren who have helped at the Illinois Native Plant Society booth, a non-profit vendor at Shoe Fest. I organize the booth for our local Kankakee Torrent Chapter of the Society, another lens through which I view Shoe Fest. Our Illinois Native Plant Society booth is there to answer any questions people might have about what they see at Camp Shaw. We have done events at Camp Shaw that included BioBlitz to record every plant and animal we could find in one weekend. Having great conversations with people interested in land restoration oftentimes quickly switches over to music as well. Mark Messer of the River Valley Rangers, that have played Shoe Fests of the past, has worked for my husband Floyd joining in the efforts to restore the ecological diversity of the land.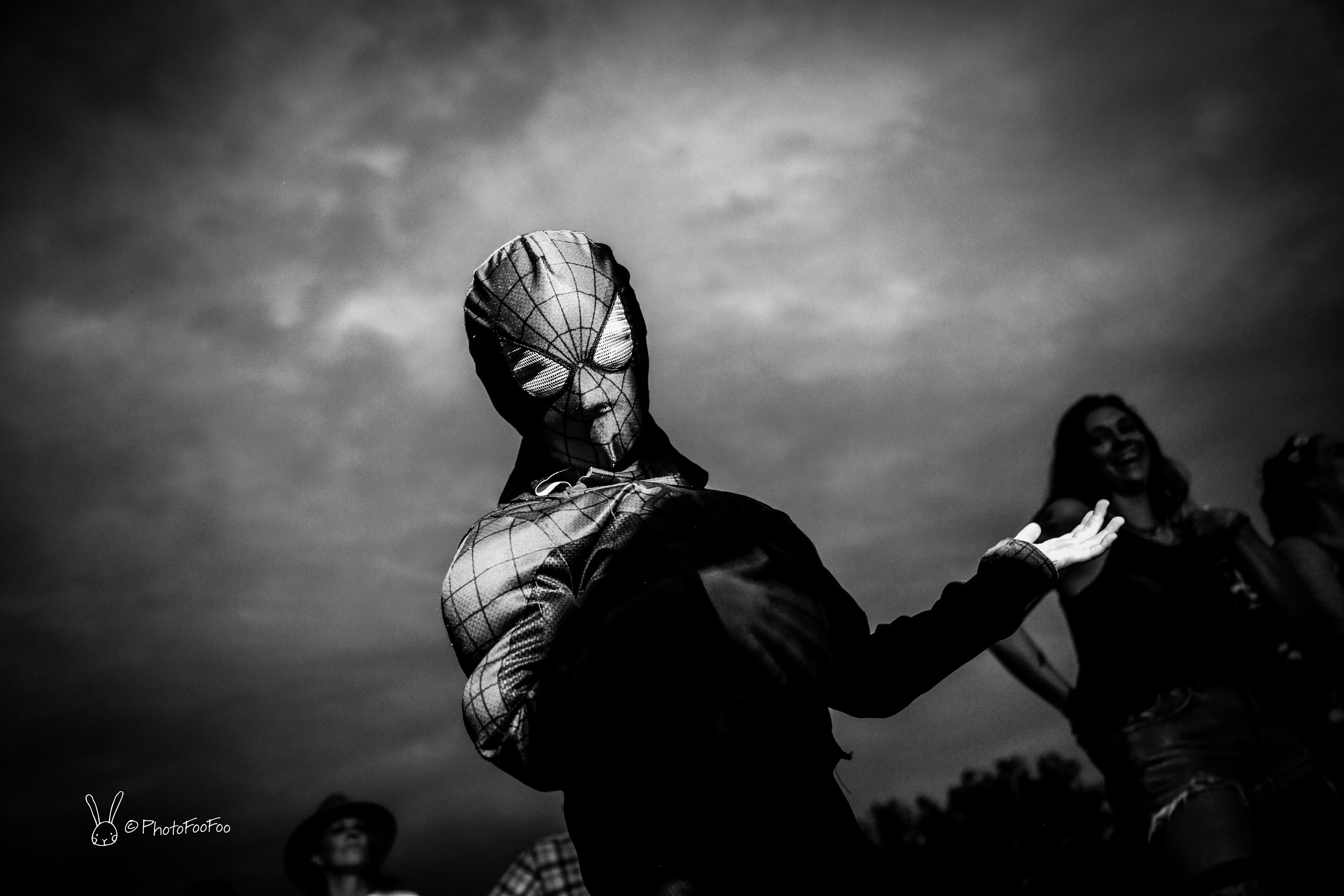 This brings me to another key component of the Shoe Fest experience, the vendors. We all hold down the forts on Shakedown and as such have gotten to know each other pretty well. We exchange foods, goods, and services with each other. Phil Strods creates art from old vinyl records. He sells the art for memorabilia but long ago, he also approached Robinson about painting signs for the festival. His early sign work was so beautiful that many went walk-about, so Strods keeps things simpler now. What would Shoe Fest be without the reveal of the new color scheme for the signs each year? Many traditions have developed with the signs being a part of the culture (ex. the big group photos). Other vendors include Giant Buttons and Joyful Bubbles who always amaze and archive all the rainbow of colors reflected in the Shoe Fest attendees. Jon Griffin is a huge arts supporter adding his artwork to the official Shoe Fest posters. Sunday at Shoe Fest included Jon Griffin's art workshops for kids that were unfortunately disrupted by some rain but Griffin was able to set up in the pavilion and keep the art alive! Our friends at Flannel Candle Company not only make the best-smelling all-natural personal products as well as candles, but Jessica swings a mean chainsaw on Camp Shaw work days. These people return to Camp Shaw to clear invasive woody plant species. It truly is a community.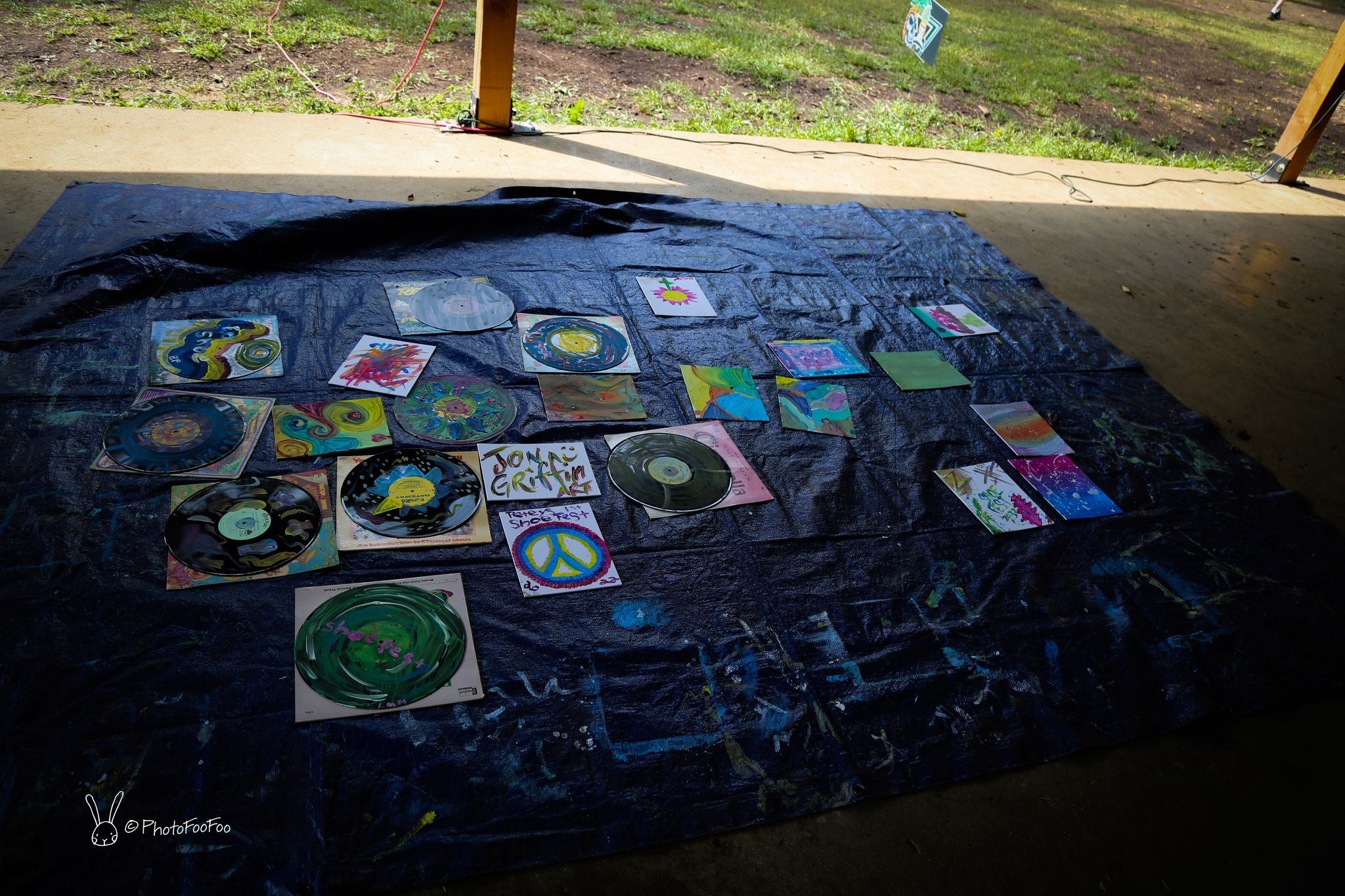 Of course, the biggest draw for kids and adults on a hot day is Rock Creek. We wade and play in the creek, stacking 350–400-million-year-old rocks that formed when this area was covered by a shallow ocean. The dolomite rock contains fossils that turn up occasionally in the creek bed. Camp Shaw would prefer fossils be left to be "discovered" by other people. Rock Creek is the fourth largest tributary to the Kankakee River, draining 121 square miles of Will and Kankakee Counties.
For this reason, the Illinois Native Plant Society and Camp Shaw have collected names of people in 2016 and 2021 that would support the creation of a plan to protect Rock Creek. Development upstream means more hard surfaces that will put more water into the creek via storm sewers. This is untreated water and whatever washes off roads, parking lots, and such goes directly into the stream. It also means the speed of the water and depth of the creek can swing dangerously high. Flood waters have almost reached the deck of the bridge at times, pushing boulders downstream, and sounding like thunder. A plan to protect the creek from chemical run-off and pollution is the first step in getting assistance from the state to keep water safe enough to support aquatic life, including everyone in the creek. If you live in the drainage area or have friends that do, please reach out to me. We need your help before the next round of funding for work in the Kankakee River area. The waters of Rock Creek are the lifeblood of Camp.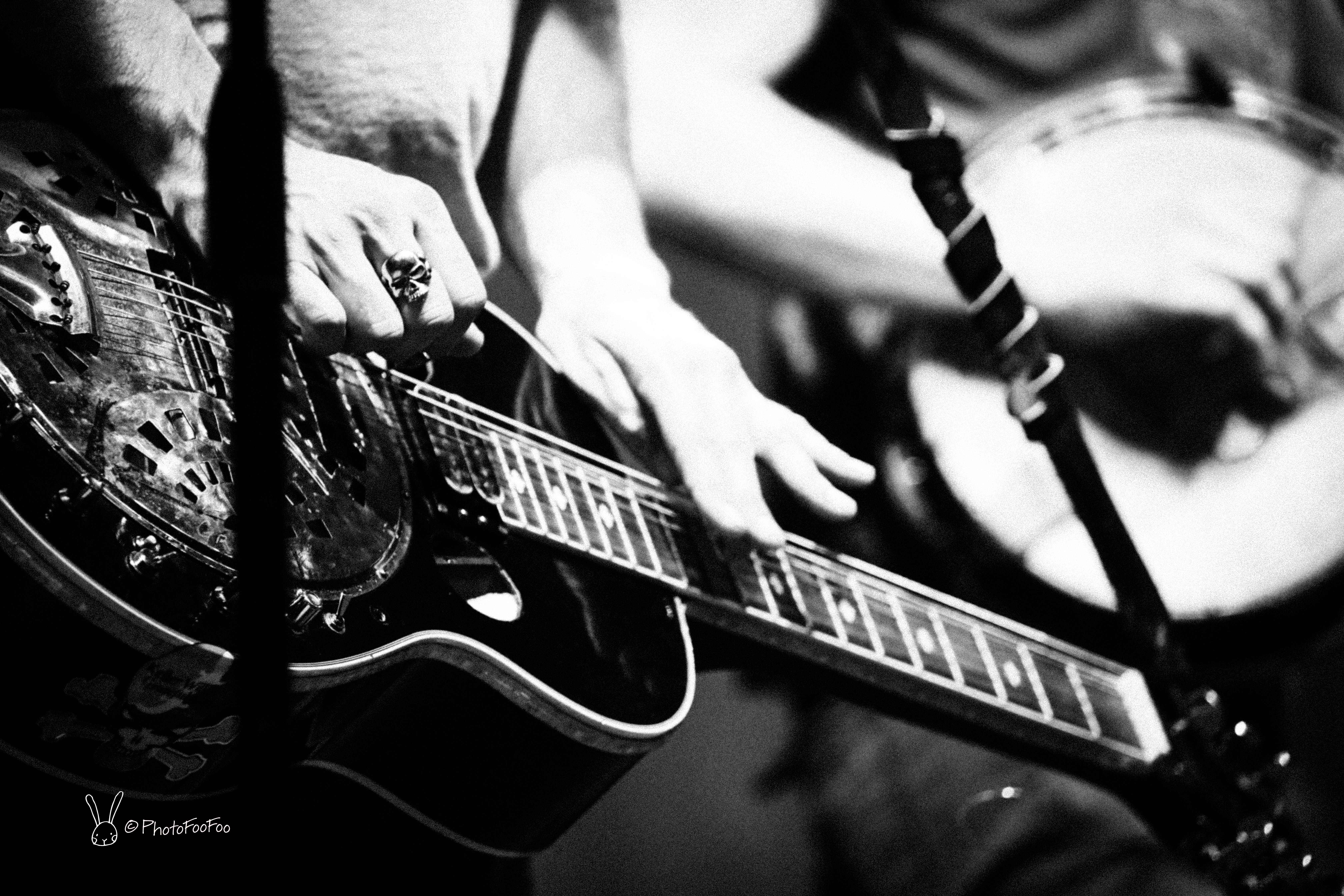 Matt Robinson and the current Camp Shaw board president Steve Hill with his wife Lily stood on the bridge over Rock Creek. They paused to look around at the culture of Shoe Fest, of people coming together beautifully. Robinson and Hill both had tears and goosebumps. Old Shoe wants to maintain this special relationship with Camp Shaw and Rock Creek, to be good neighbors to each other. It's a great place to practice being human, he said. A place with little dissonance, a place to live the dream, escape the pressures of the world, and build up a good vibe that stays with you until the next year, a festival afterglow. And who would Robinson love to see play at Shoe Fest in the future? Gillian Welch would be his dream act.
Camp Shaw hosts other events like company picnics, boy scout groups, school outdoor education students, church groups, and even full immersion baptisms in Rock Creek! Camp Shaw-Waw-Nas-See would like the relationship with Shoe Fest to bring people back to Camp for the rest of the year too. With so much to mention about Shoe Fest 2022, did I forget to mention a wedding took place in Rock Creek this year? Another journey begins anew in the waters of Rock Creek. It's almost traditional. Camp Shaw had a wedding on the books for the first Shoe Fest in 2011. Details were worked out and many remember how Shoe Fest had a quiet time while the wedding went on. It seems every Shoe Fest the buzz goes around about a wedding being held. I think people sense the spiritual uniqueness of this place.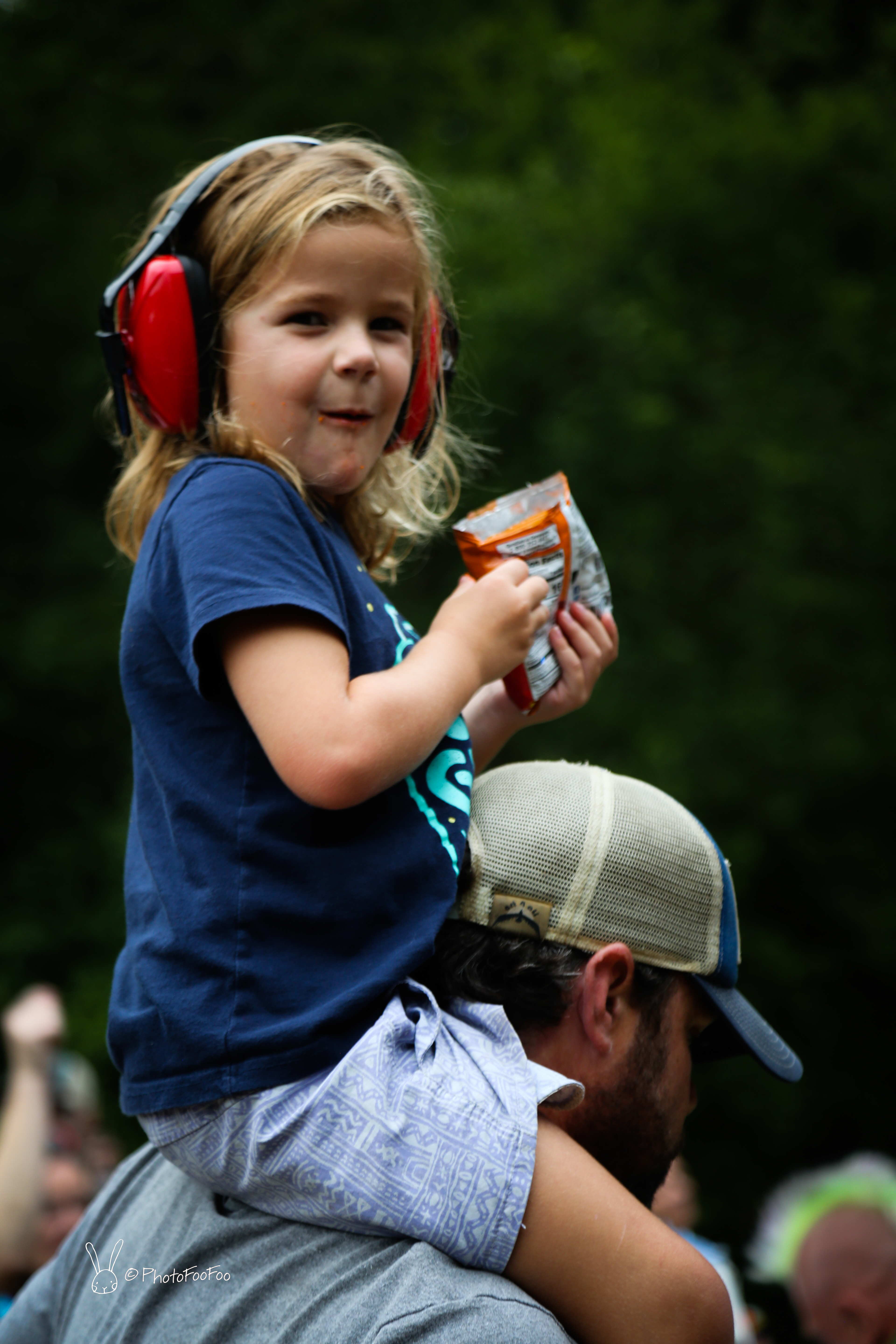 The special sense of place began soon after post-glacial floods down-cut the Kankakee River about 19,000 years ago. The down-cutting of the river left a smaller stream, Rock Creek, perched above the river, forming a waterfall 40 to 50 feet high near the mouth of the creek. Over the past 19,000 years, the Rock Creek falls has been steadily migrating upstream to its present location and is now smaller and less steep. The rate of migration is about 4 inches a year. In 30 years, the falls may be 10 feet upstream and much less of a waterfall. Nothing ever ends up where it began. After the glacial floods ended, the canyon soon offered a haven to native people. During Shoe Fest, many people hike to the rock monument of Chief Shaw-Waw-Nas-See of the Potawatomi Nation, to pay respect, and to leave offerings. He asked to live out the rest of his life on this site after the Black Hawk War. The canyon protected the east side from harm by wild or intentionally set prairie fires and the prevailing southwest winds that drove them. It also sheltered the people from winter storms. His wish was granted by giving him the site as a reserve until his death. He was one of the last of many different native peoples that have spent time at this place for over 12,000 years.
Imagine the power of people celebrating this special place for thousands of years. Now think of about 2000 people for 10 years celebrating "One last dance before summer turns to fall", sending happy vibes into the earth and rocks, the air, the water, along with a few smokey offerings. Old Shoe, you did well to choose this site for Shoe Fest, keep building and nurturing this three-in-one miracle. See you all again next year!
Check out more PHOTOS from the weekend