Picture it: The most beautiful outdoor festival grounds at Planet Bluegrass in stunning Lyons, Colorado. Three days full of world-class musicians from around the globe. 5,000 of your new best friends. For music lovers, this is a dream come true.
The epic music extravaganza this past weekend was beyond stellar. I loved all the music, and the following were my favorites: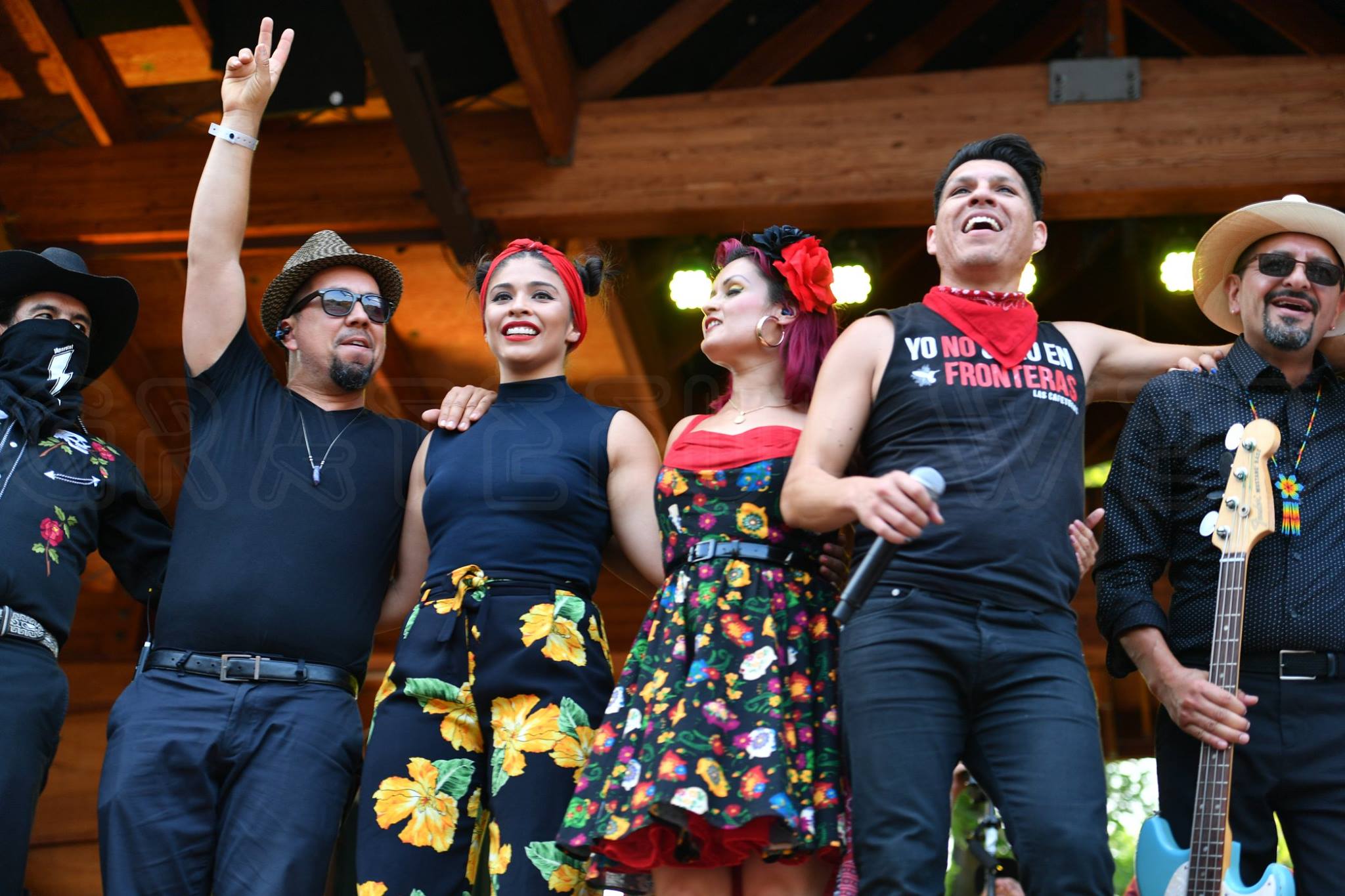 On Friday, the band Las Cafeteras from Los Angeles blew me away! Their strong female vocal leads, their costumes, their positive message and powerful rhythms had the entire festival dancing for joy!
The evening ended with the legendary Los Lobos. Their classic sound and superb talent transcends many generations, for they have been going strong since 1973!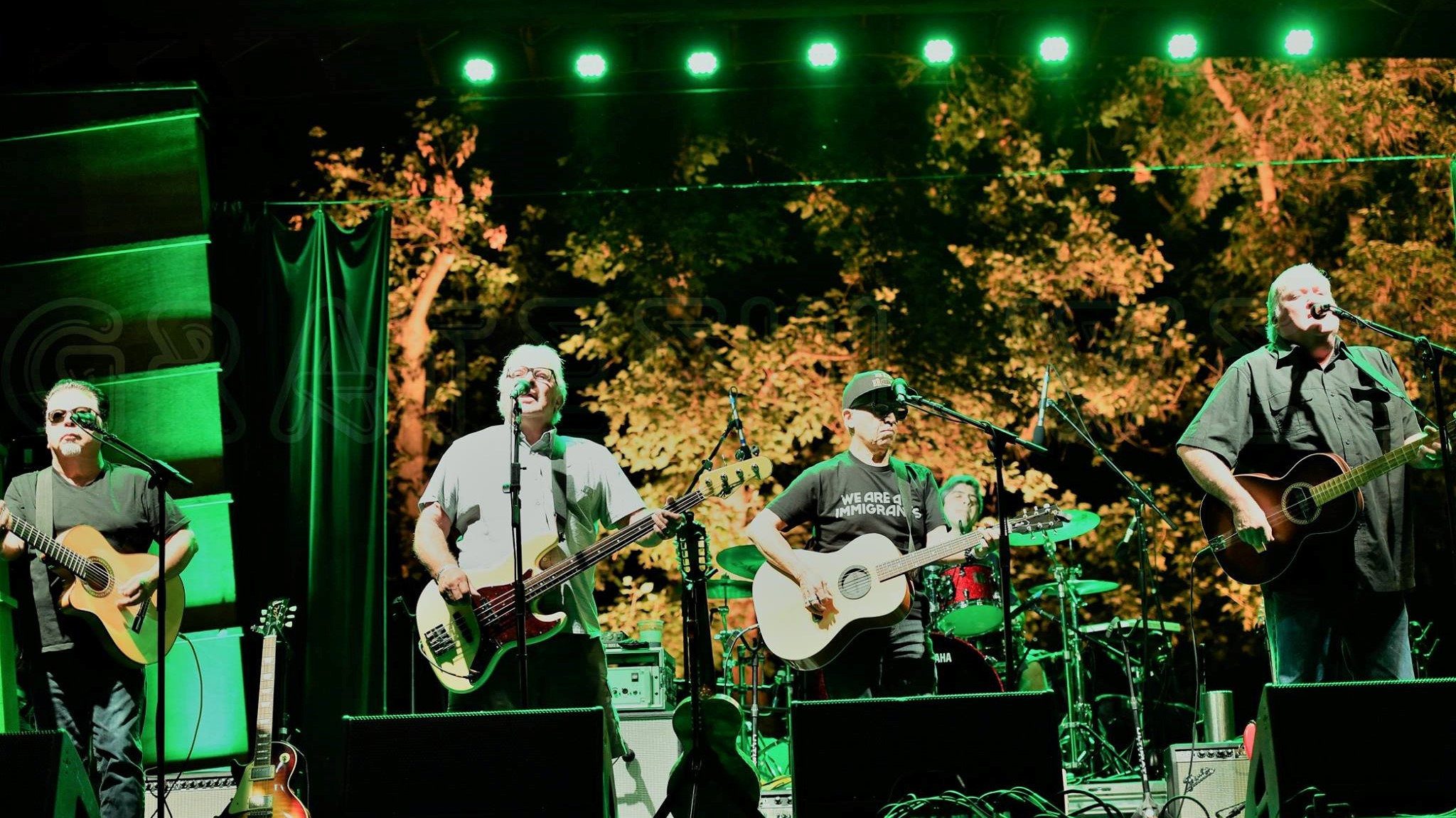 (I was told Los Lobos once took the Number 1 position on the charts in 1987 & and one of my favorites, The Grateful Dead played that hit "La Bamba" a few times that fall).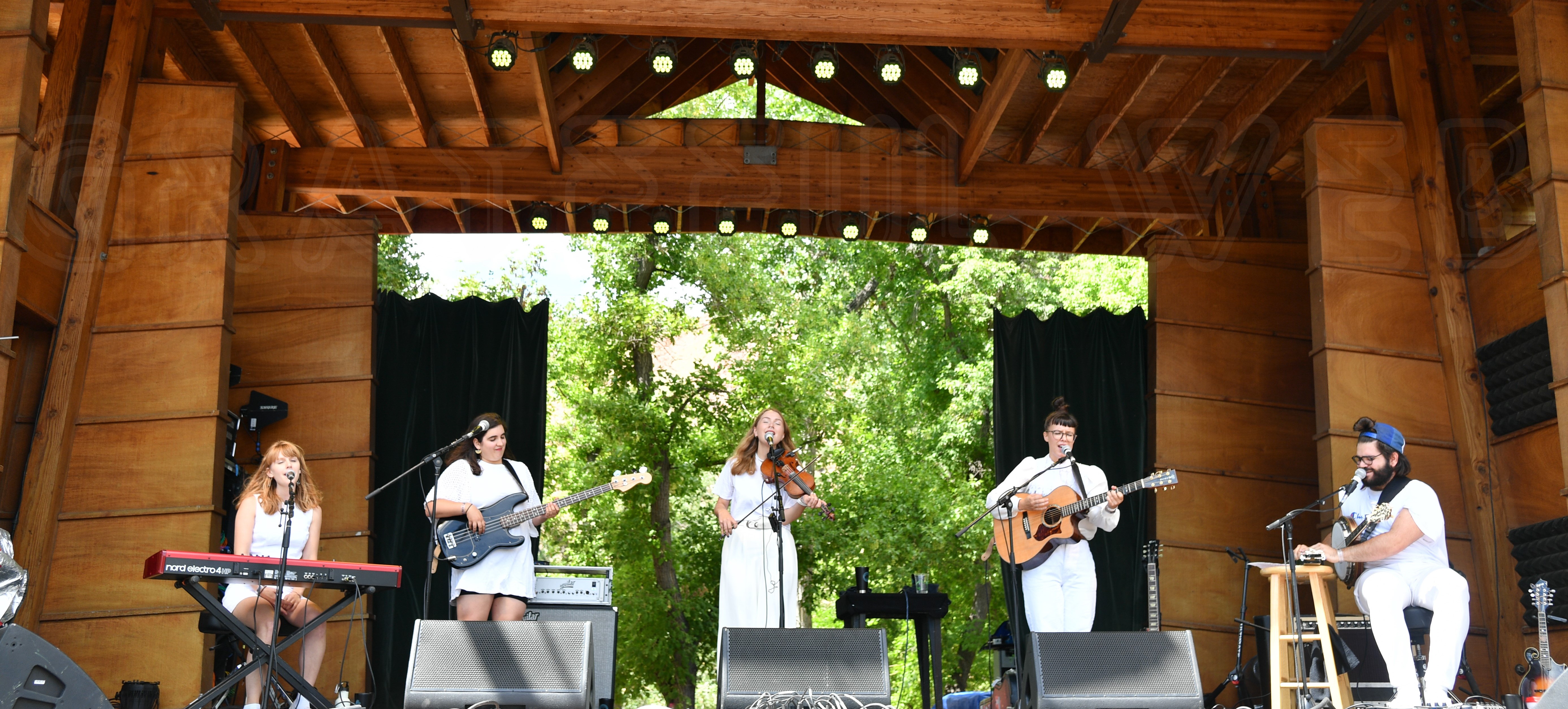 Saturday's grandiose line-up continued to inspire and impress. The fantastic sounds of Les Poules à Colin had a French Gypsy flair that beautifully exemplified Québécois with otherworldly harmonies. Dressed in all white, this almost all female band rocked the stage with their powerful, soulful sounds.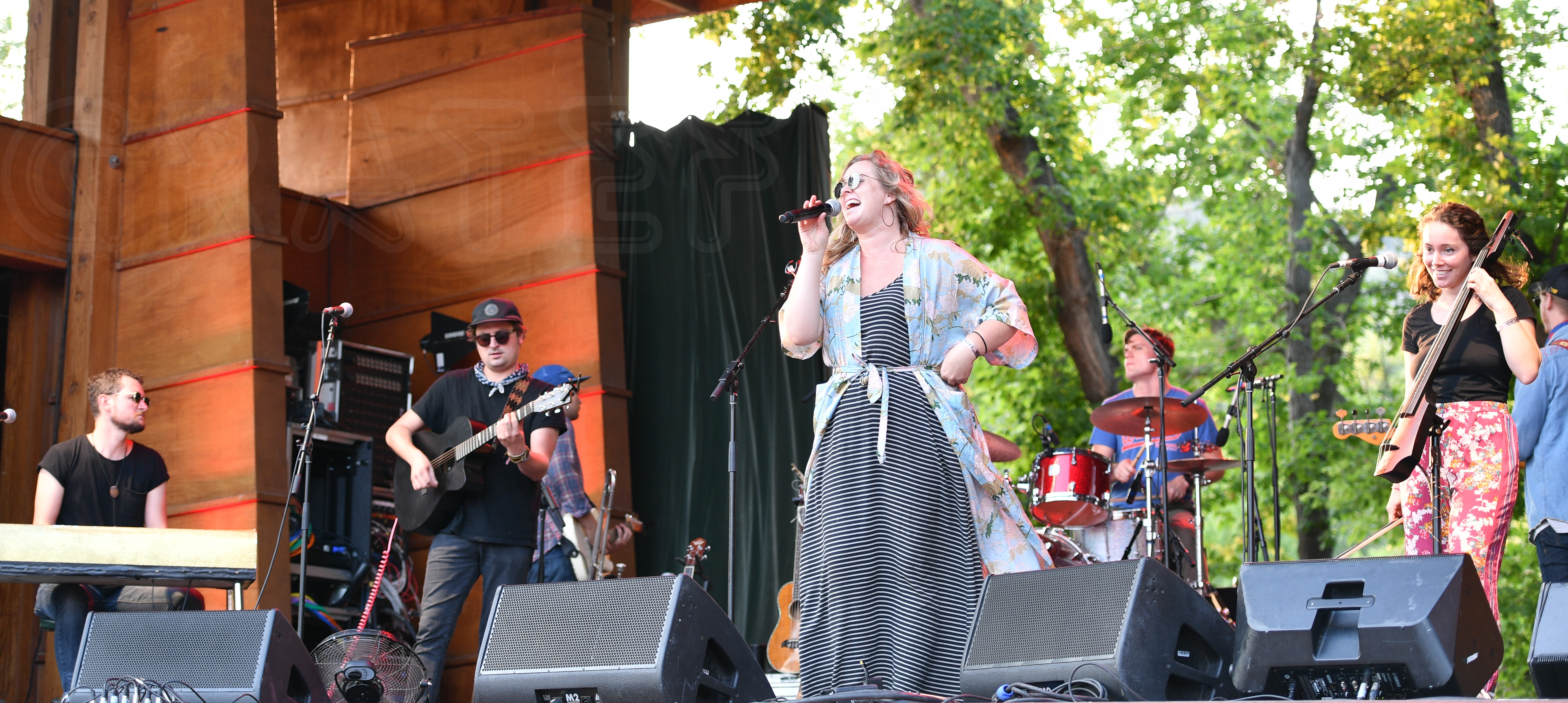 Wild Child was straight out of the 60's! The female lead singer seemed to take direction from people like Janis Joplin with her round sunglasses, long flowing robes, and strong, sultry sounds.
The evening ended with the much anticipated Indigo Girls. As I gazed around the festival at all the people (especially women) with big hearts coming out of their eyes… I knew this was a dream come true for so many.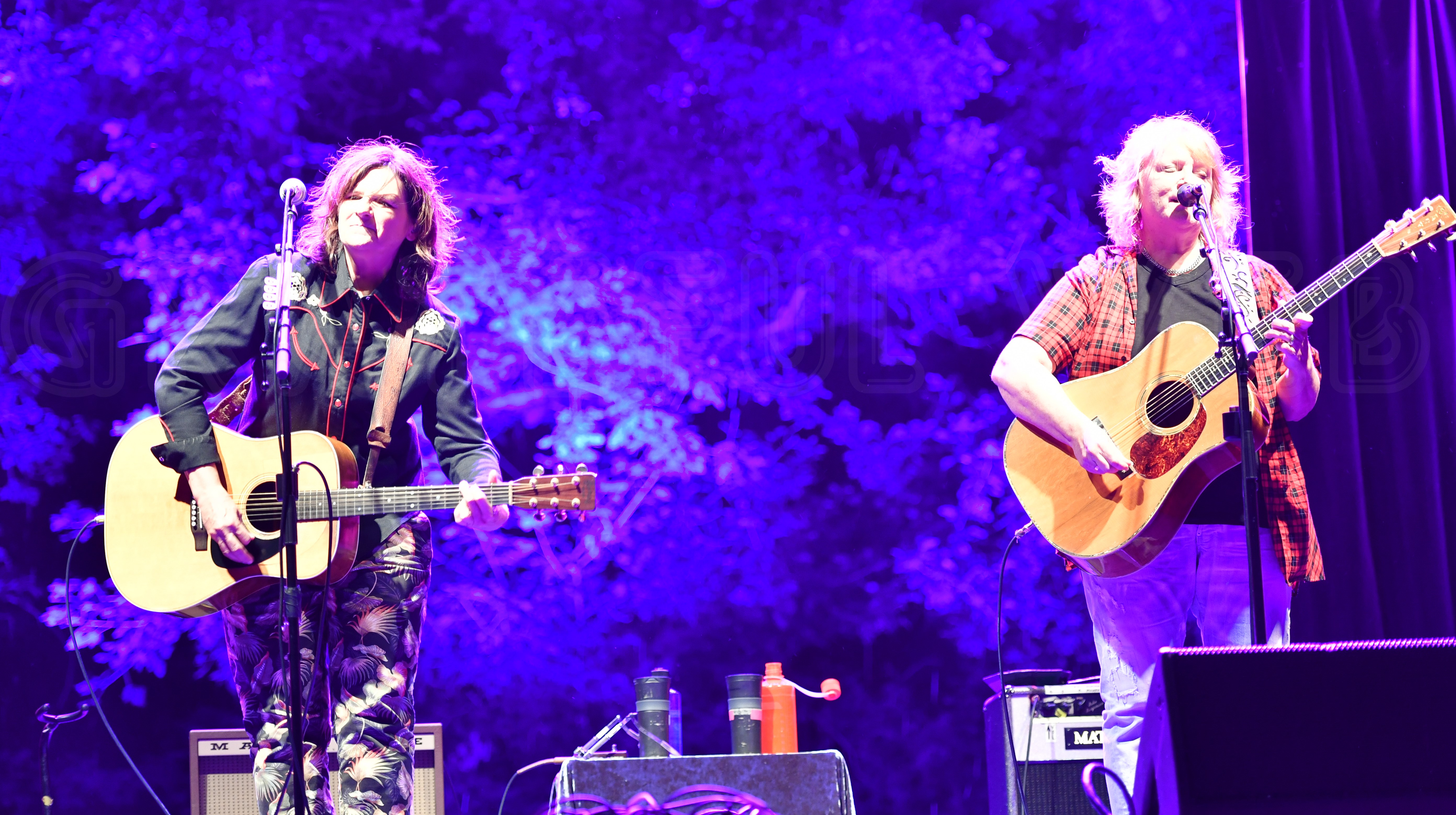 The weather, however, had other plans. As soon as the Indigo Girls started playing, the lightning began to flash. Only after a few songs… and after a few raindrops, I ran to the wonderful large tent we had backstage. With only one foot undercover… BOOM! Giant thunder, lighting, and a torrential deluge of rain. It was raining so hard… I couldn't hear the band! As we all crowded together like penguins to weather the storm… we all started laughing and sang "Closer to Fine" by the Indigo Girls.
The music never ends! I did hear that sadly, the Indigo Girls had to cut their much-anticipated set short due to the inclement weather. It was a wonderful night, weather included!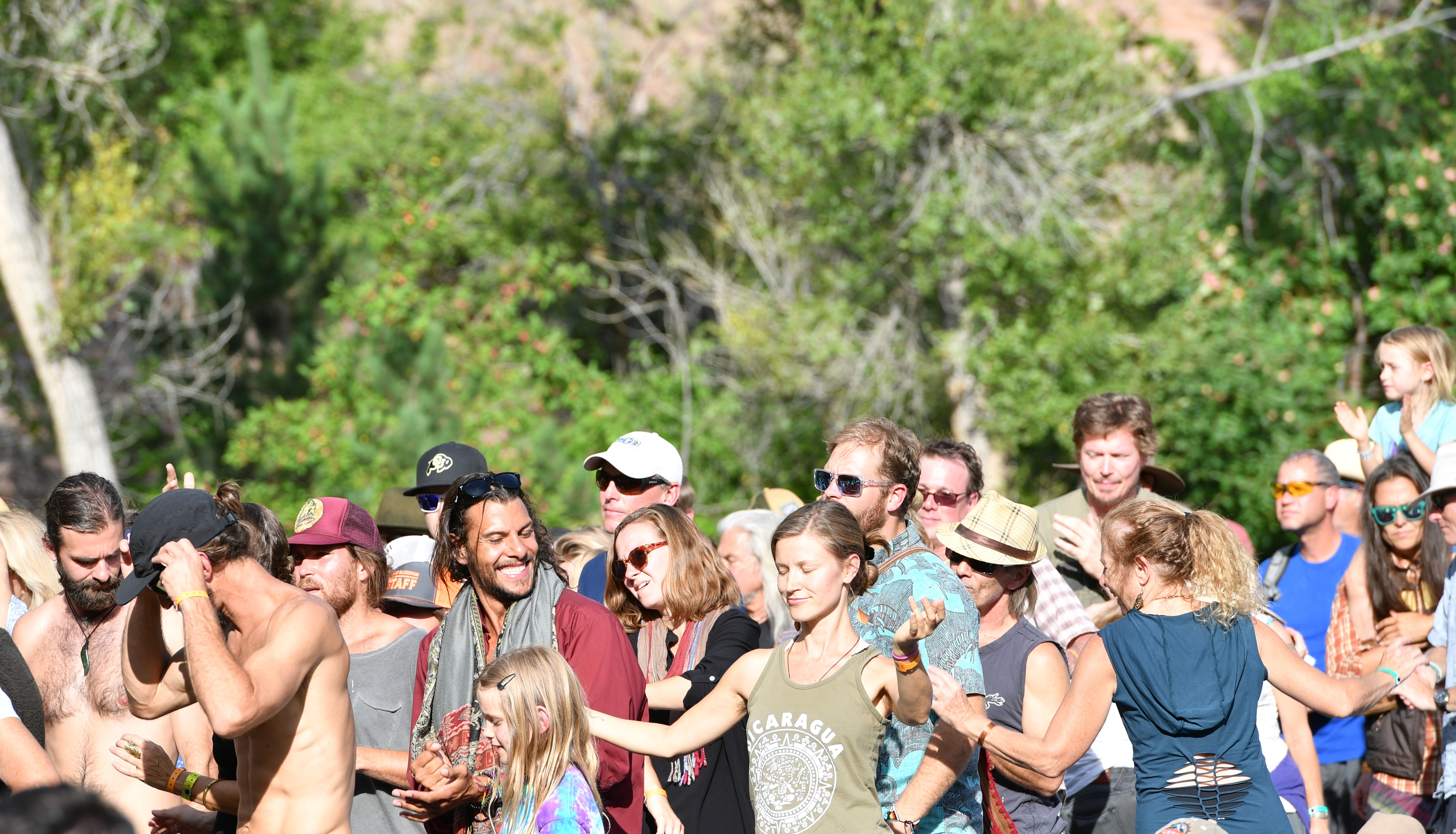 On Sunday, it seemed that there were even more people at the festival. Wonderful vendors of food, art, music, and of course BEER made Folks Fest all the better. At the Wildflower Pavilion, more bands played, and everyone was smiling ear to ear.
Back at MainStage, I was blown away by the ancient sounds of Tinariwen from Africa, a very similar sound to that of famous Ali Farka Touré. Dressed in beautiful silk traditional robes and turbans, the sound transcended time. One of the performers was dancing so much on stage with all the people in the audience; it felt as though we went on a magical journey to a faraway land and time.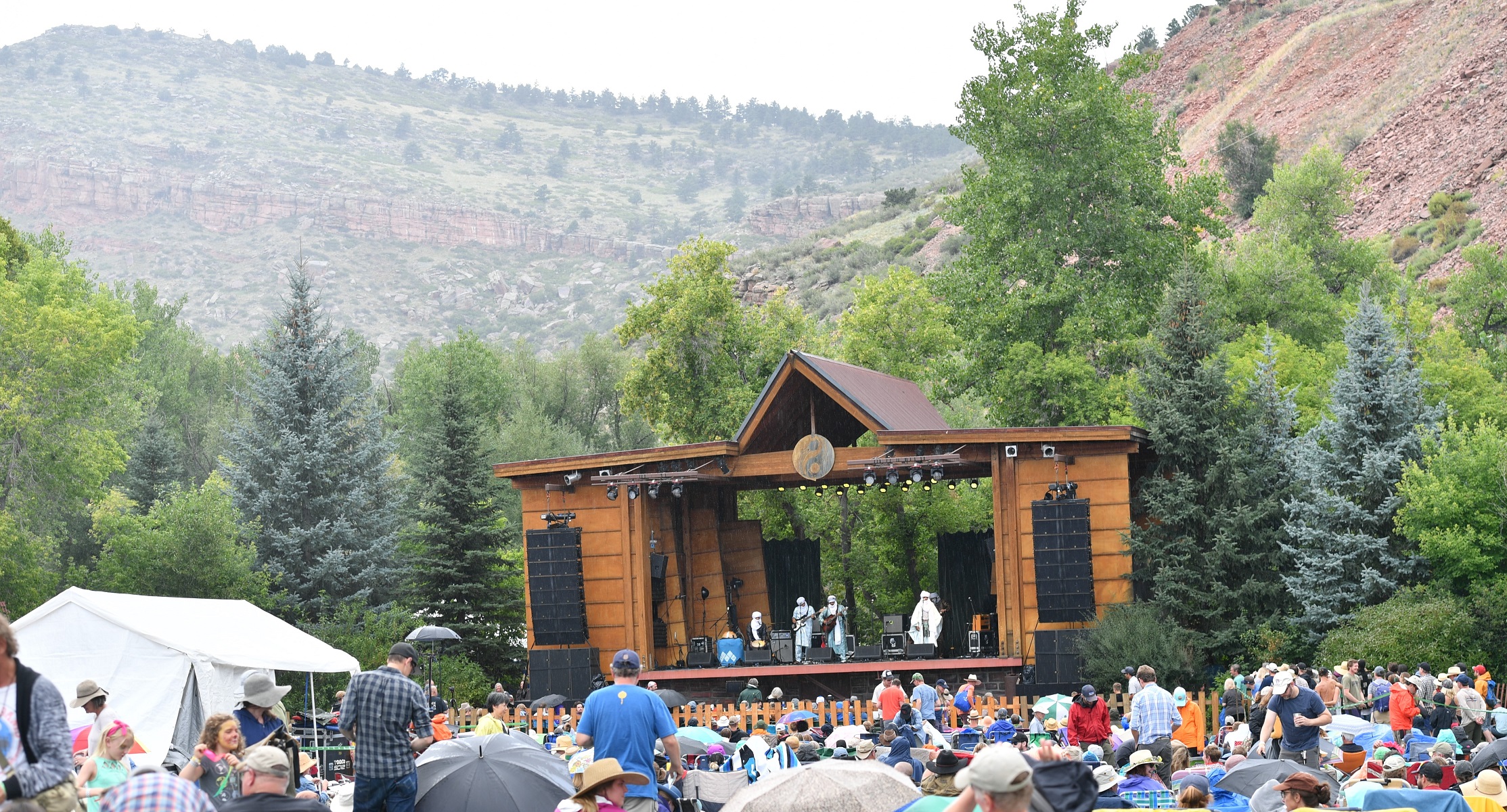 The Milk Carton Kids had a full and soulful sound, and had many people participating in the audience to songs that sang "raise your hand to the promised land."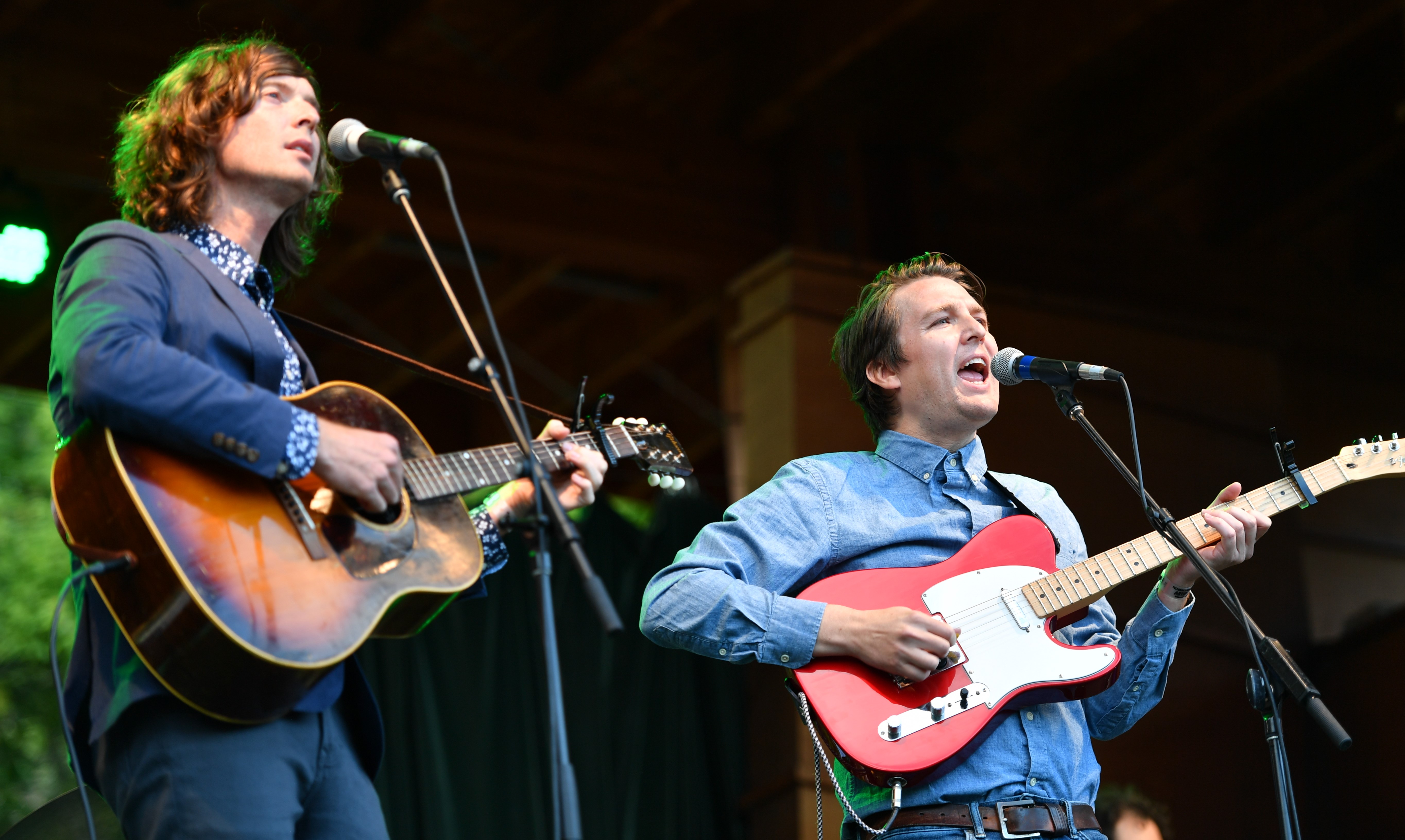 The Folks Fest ended with the powerful sound of Regina Spektor, famous for "You've Got Time" the theme song from the award-winning TV Show: Orange is the New Black.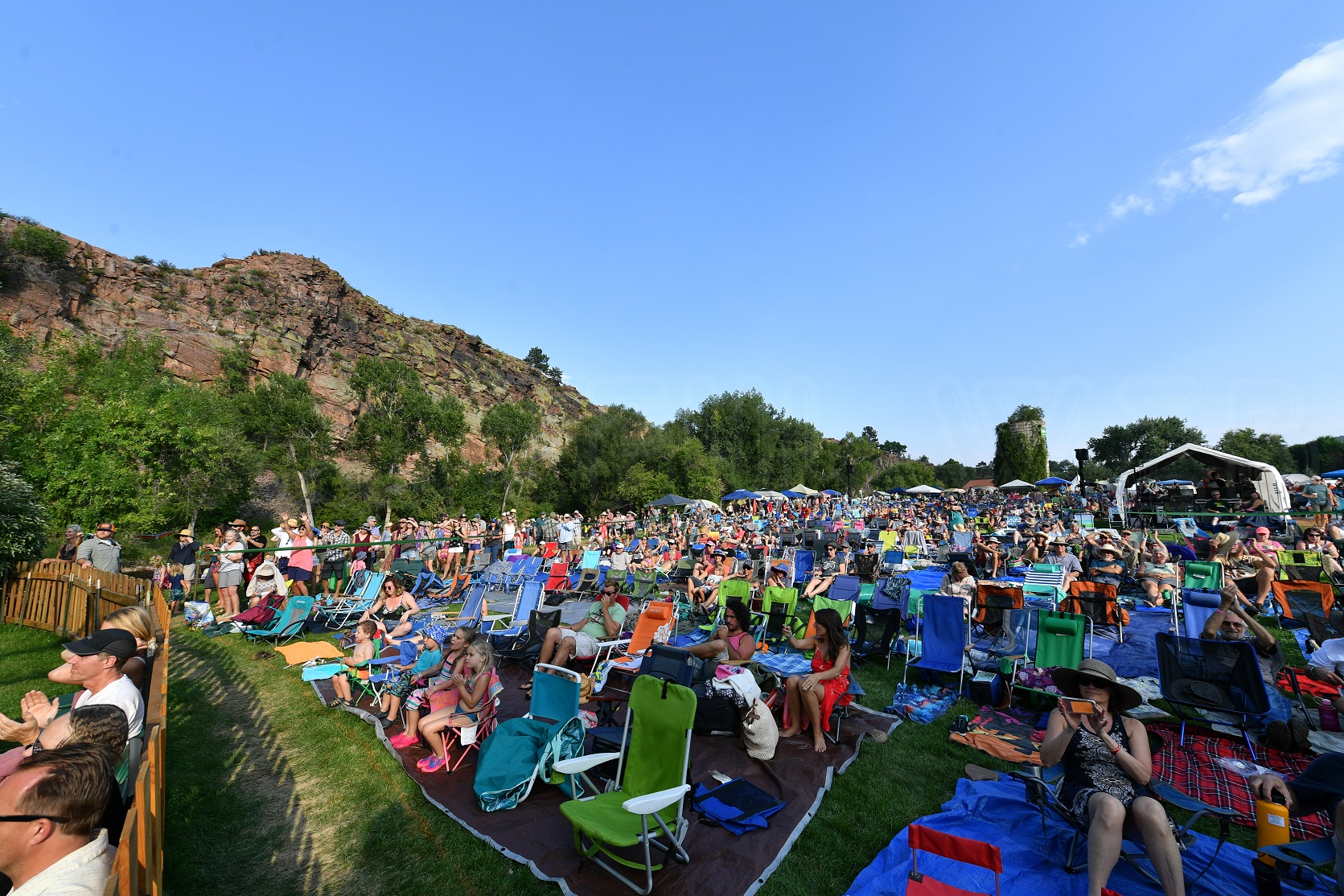 All in all, there is one word that sums up 28th Annual Rocky Mountains Folk Festival: EPIC!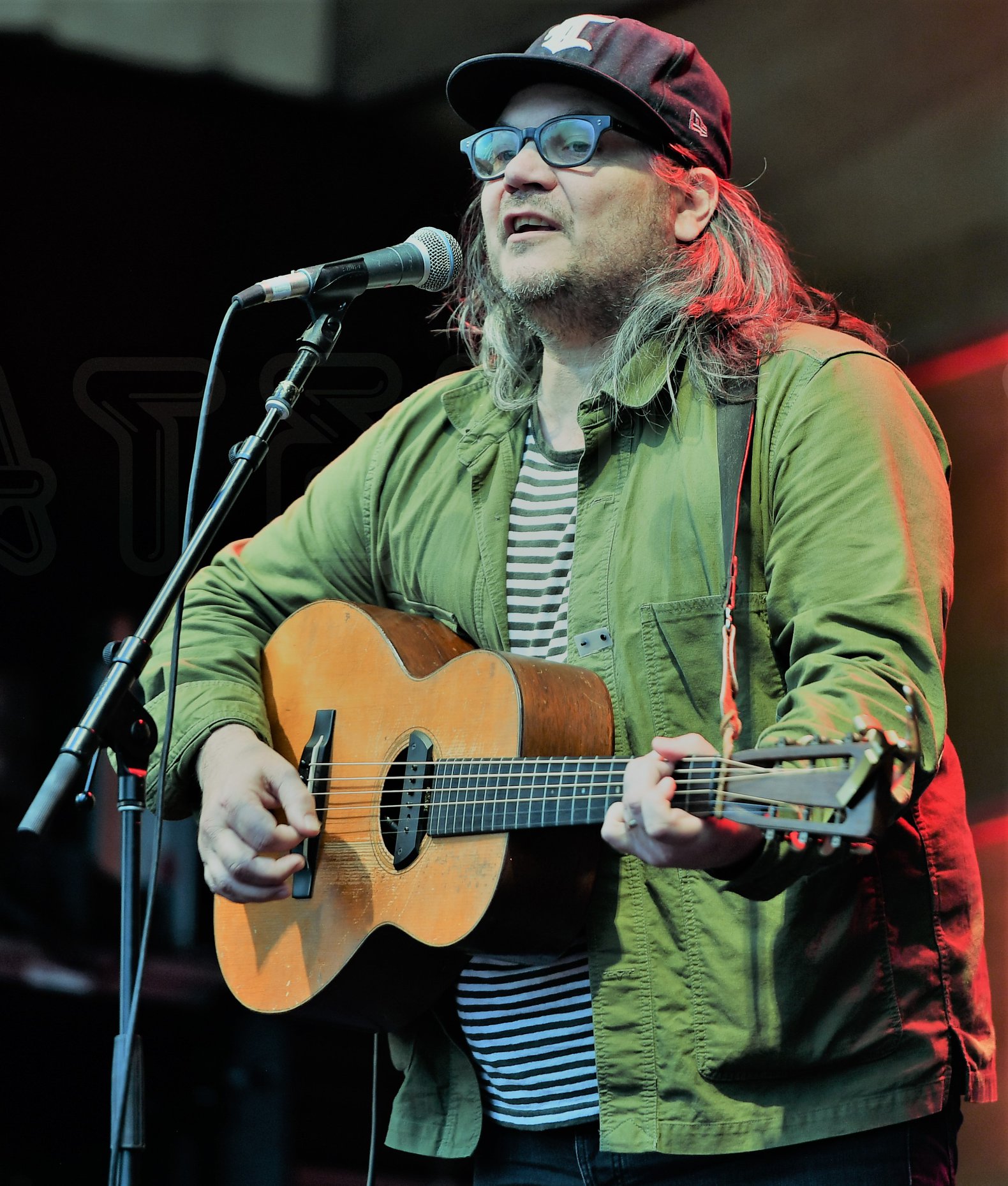 I would like to extend a warm thank you to Planet Bluegrass and Grateful Web for hosting me. I can't wait until next year… SEE YOU NEXT SUMMER!