One More Saturday Night, we of the Grateful 'Ohana of Kaua'i, along with friends from around the world were still swimming in the bliss of NYE's gargantuan show, and suddenly we find ourselves somewhere on a back porch in January, singing and playing our hearts out with two of my favorite musicians: the legendary Bobby Weir and the revered Taj Mahal.
Taj began the small, intimate evening playing with Kauai's own Will Lydgate on stand up bass. The house where we were was built in 1919, exactly 100 years old, and it looked, felt, and sounded like we had gone back in time.
Taj then invited Kaua'i's Island Grass to play along, and they all played Taj's new song written about Hanalei: "New Hula Blues."
"Who's this hippie?" was the joke going around when suddenly Bob Weir appeared in a matching purple orchid lei and sat down to play with Taj like two soul brothers reunited at last.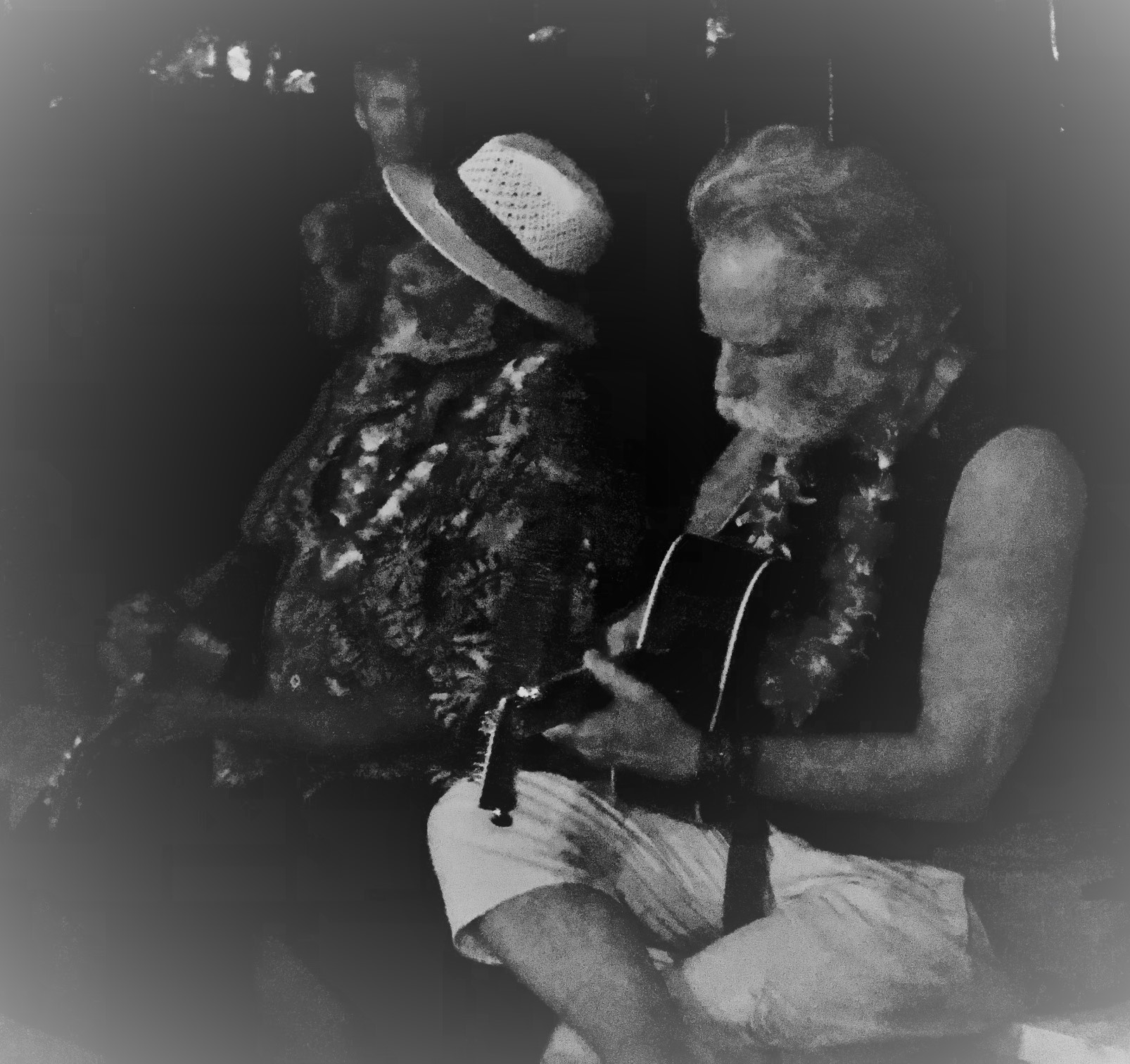 To be able to hear the true sound of Bob, Taj truly, and their instruments, minus all the electricity that I have always heard them through, was a total dream come true for this writer and the handful of guests that were watching with mouths agape, flabbergasted at how blessed we are.
When Bob and Taj broke out into "Deep Elem Blues" I personally had to belt out the blues with 2 of my favorite blues musicians of all time. One of the most fun moments of my life.
The joy of music between these two living legends was palpable... you could literally feel how happy they were.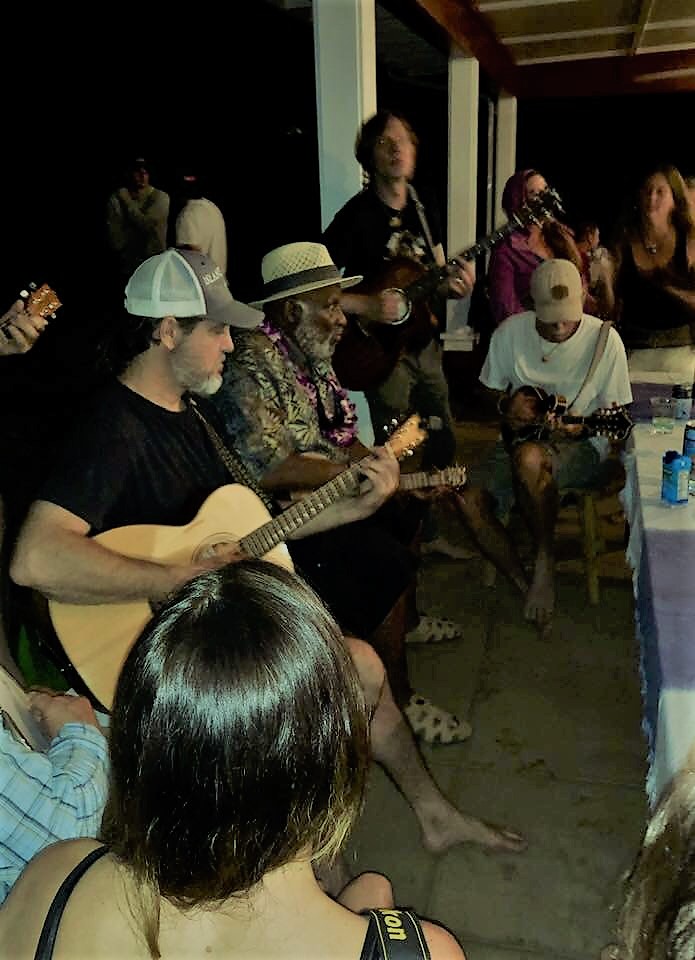 As the canopy of stars danced over our heads and the palm trees swayed to the rhythm of the ocean, the constellation "Makali'i," The Pleiades, shone their blessing on us all from their heavenly home.
When life offers perfect moments: give thanks with "nothin left to do but smile, smile, smile!"
Blessings of Grateful abundance to you all!