Grateful Mahalo was a birthday party celebrated on the island of Kaua`i and all over the world for our favorite birthday boy, Bill Kreutzmann, drummer of the Grateful Dead, born May 7, 1946 in Palo Alto, California. Bill was told he was a teenager that he had no rhythm, but began playing drums in his early teens anyway. He co-founded the group, "The Warlocks" in the mid-1960s, and then went on to international stardom playing drums with The Dead during his impressive 30-year musical career that inspired millions of us around the world for decades.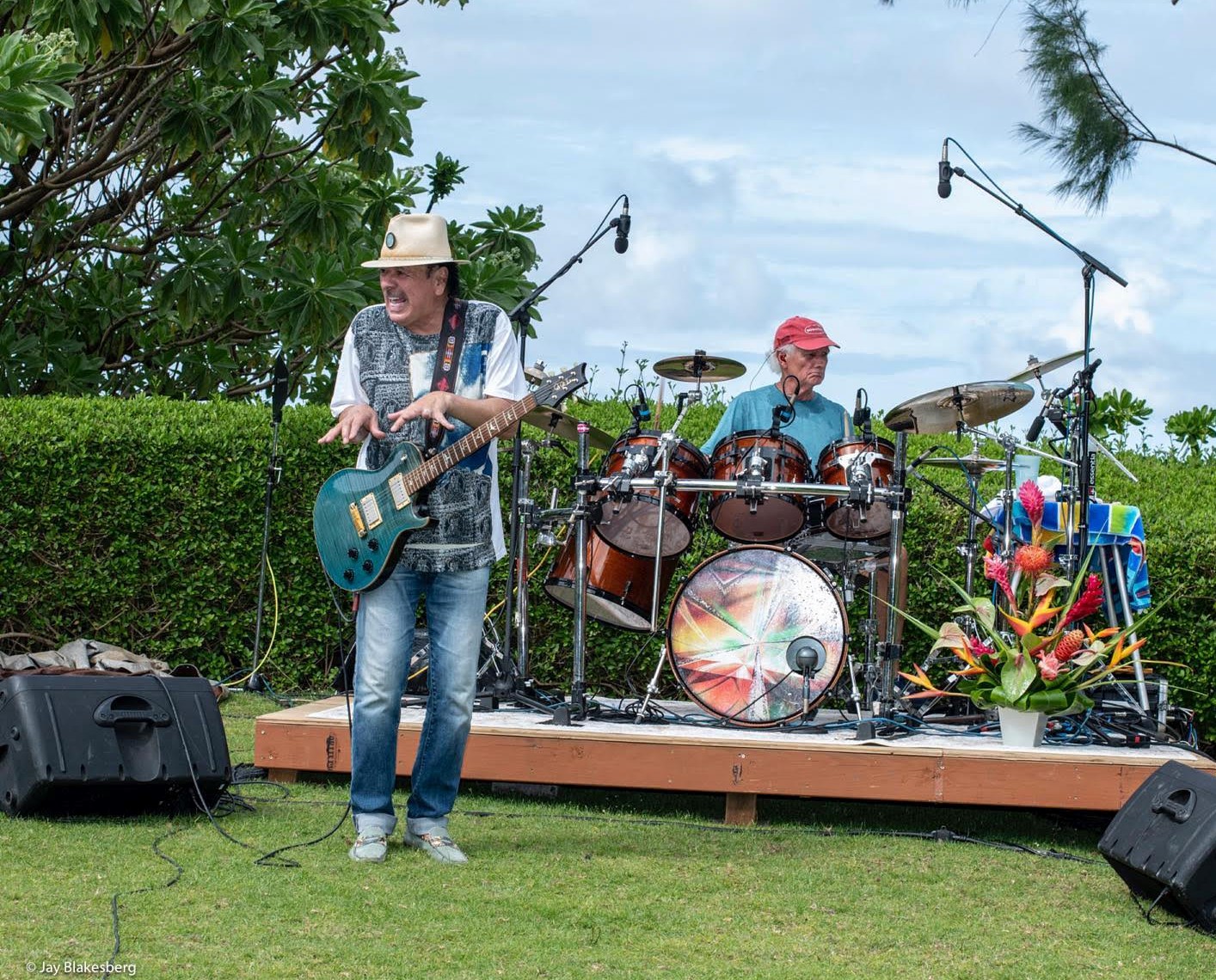 When the one and only Carlos Santana decides to join the birthday festivities with his magical mythic mayhem, you know we all are singing, "Thank you, for a real good time!"
'Twas a magical weekend in paradise, especially if you are a Deadhead!
"If Mercy's a bus'ness, I wish it for you
More than just ashes when your dreams come true!"
-Fire on the Mountain, Grateful Dead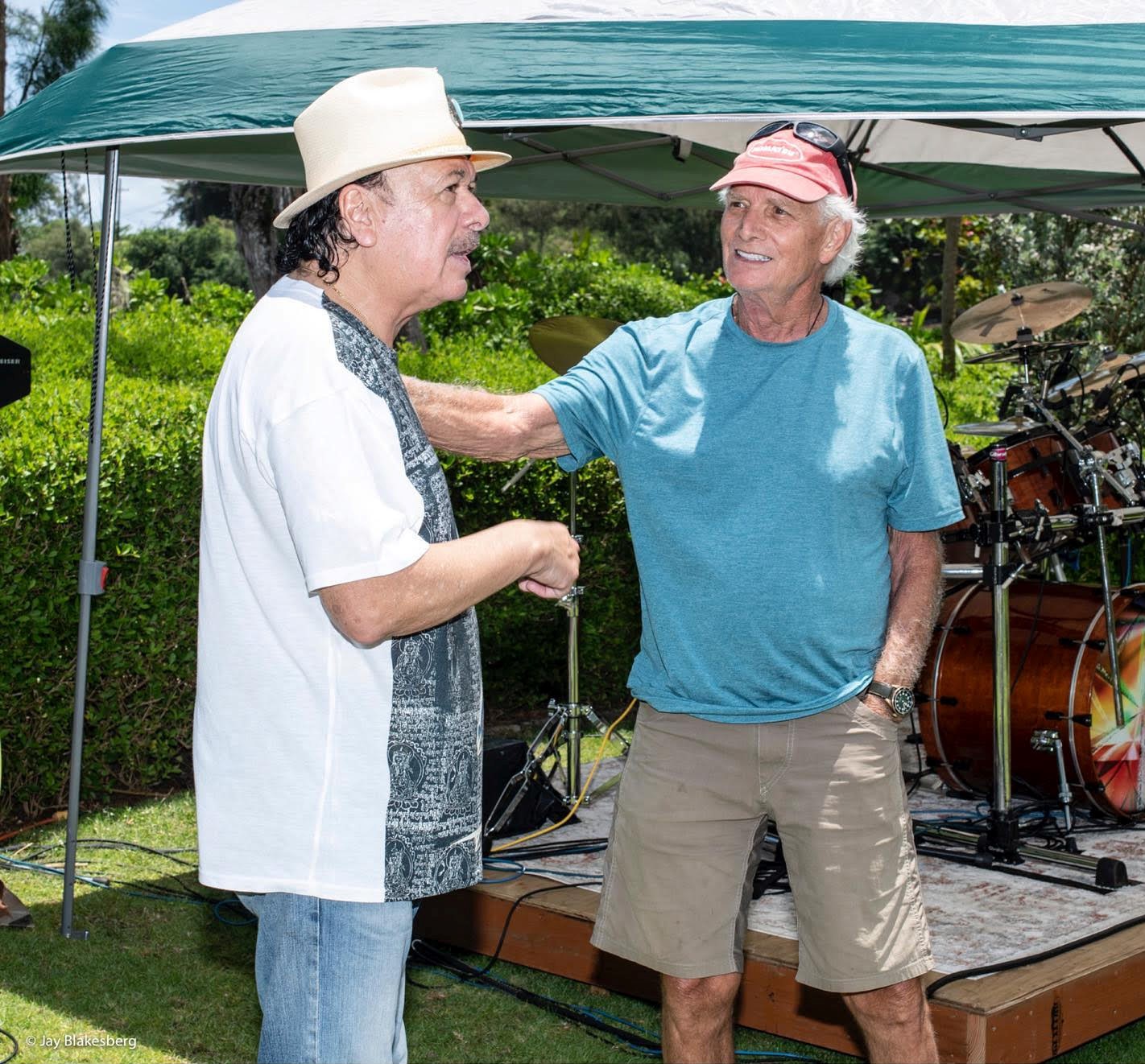 "See that guy all dressed in green?
I-KO, I-KO, un-day. He's not a man;
He's a lov-in' ma-chine.--Jock-a mo fee na-né!"
-Iko Iko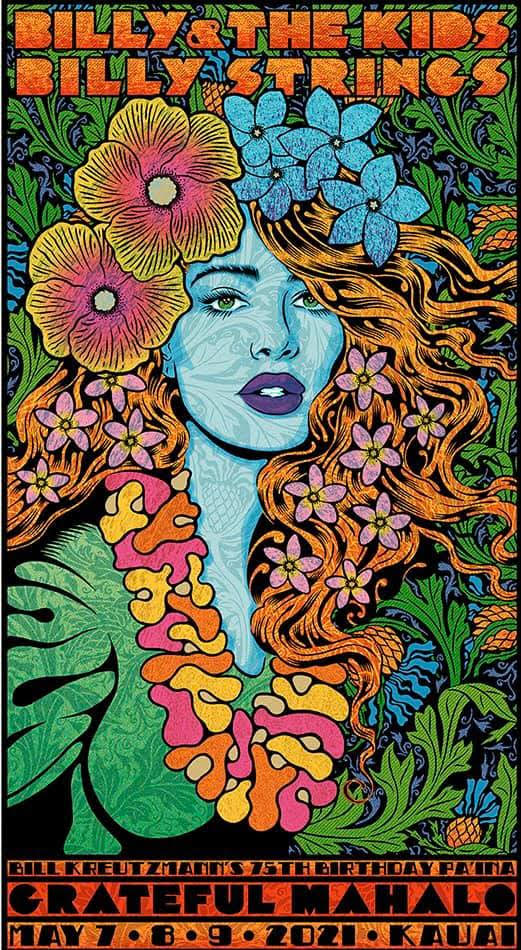 Setlist:
Scarlet Begonias  
Exodus  
Iko Iko  
A Few of My Favorite Things  
The Other One  
Good Morning Little Schoolgirl  
The Other One  
Fire on the Mountain  
Unknown Song  
Riders on the Storm  
China Doll
Dear Prudence  
It Hurts Me Too  
ENCORE:
Cold Rain and Snow  
Alabama Getaway  
ENCORE
Ripple 
To Lay Me Down  
Unknown Song  
Peggy-O  
The Train That Carried My Girl From Town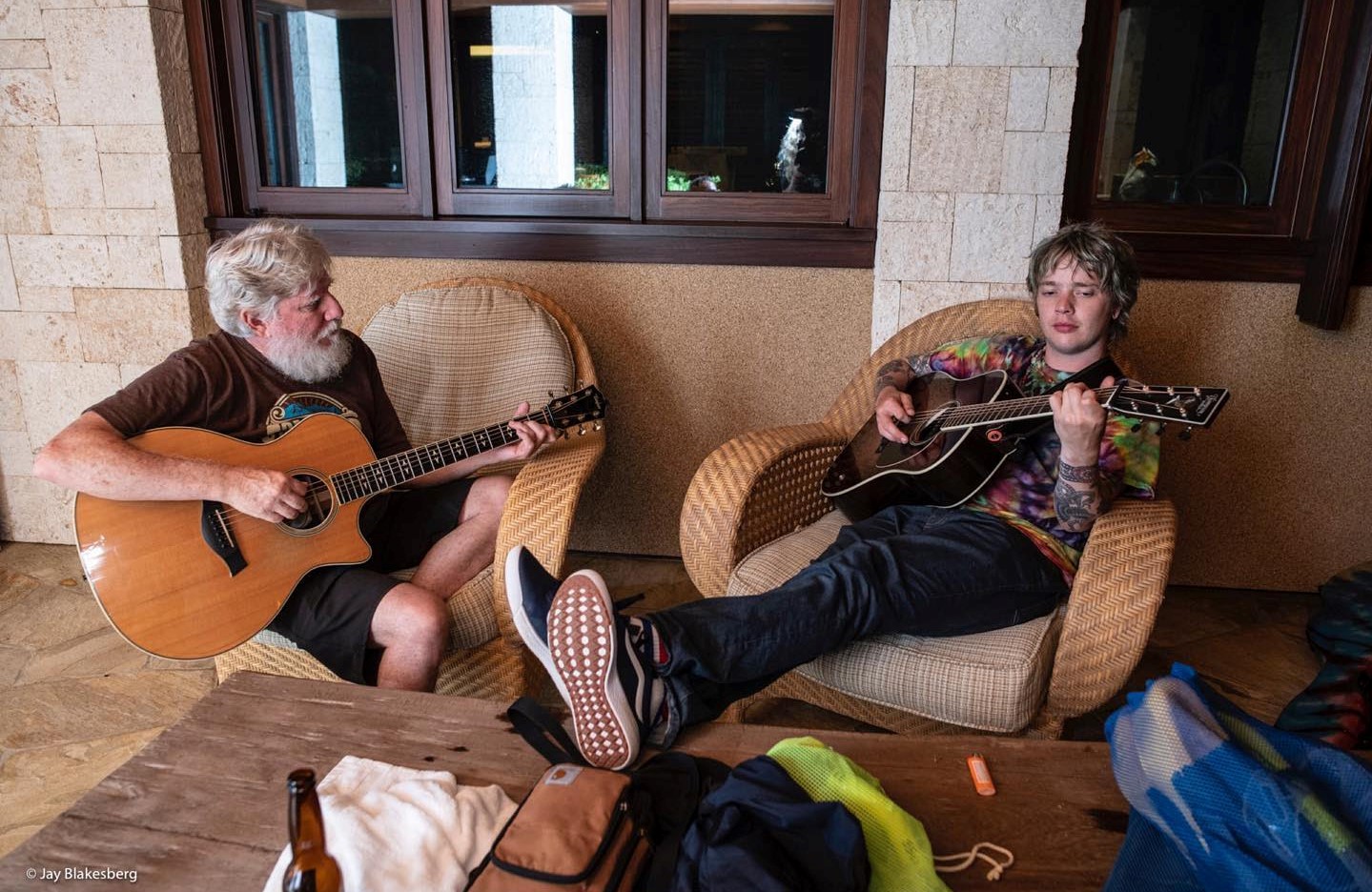 *Author's note: Sometimes, a few of us are blessed to follow our grateful instincts. My intuition just happened to lead me to hear LIVE my FAVORITE musicians, literally right across the street from my house! (That's me, dancin' in the trees, in my happy place)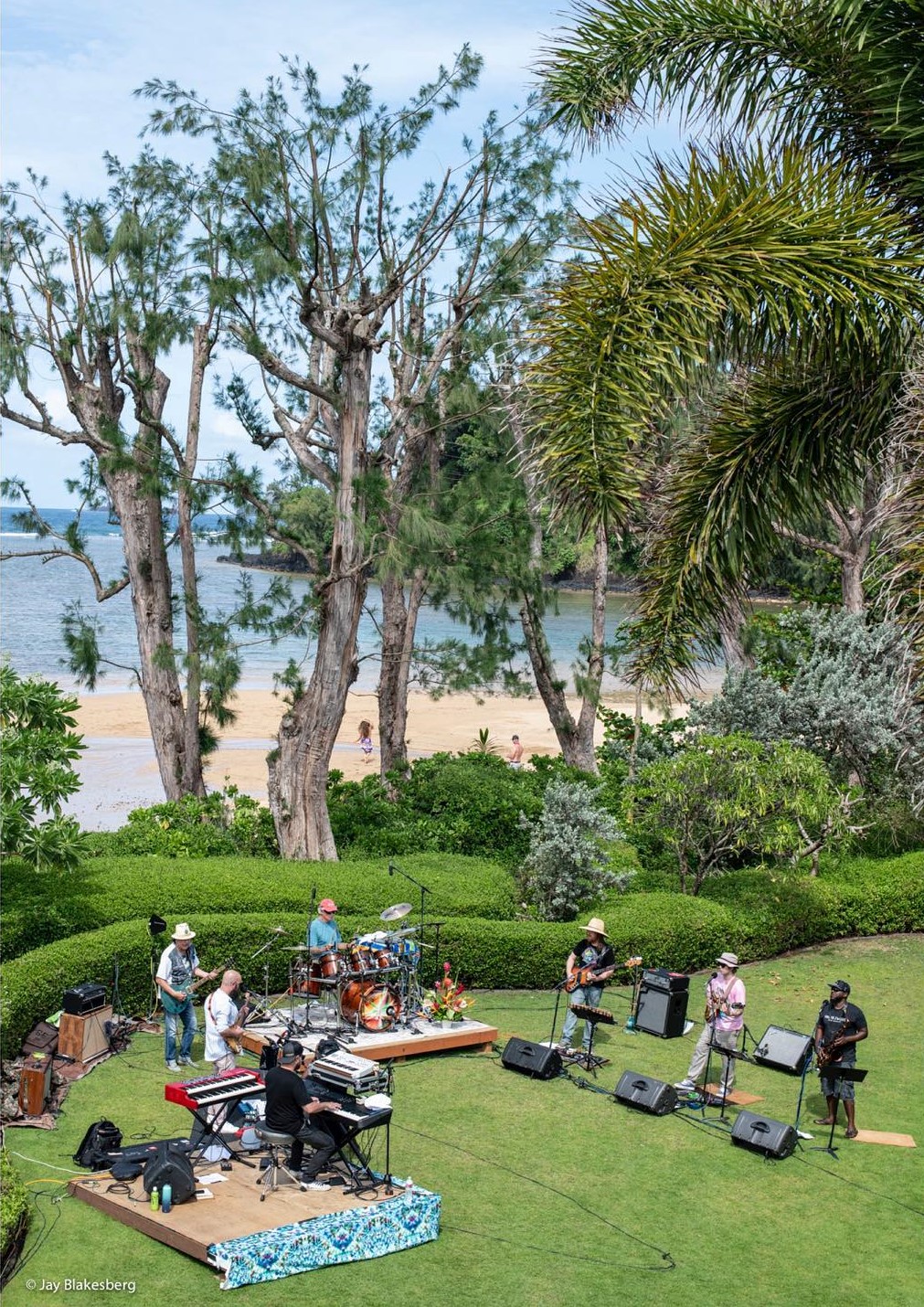 "Spanish lady come to me, she lays on me this rose
It rainbow spirals round and round, it trembles and explodes
It left a smoking crater of my mind I like to blow away
But the heat came round and busted me for smiling on a cloudy day
Coming, coming, coming around!"
-The Other One, Grateful Dead
Not only am I a life-long Deadhead and a writer for Grateful Web, I also happened to appear dancing in the sand on Sunday's video, Day 3 of Grateful Mahalo! When they started playing "Coming Around"... there I was!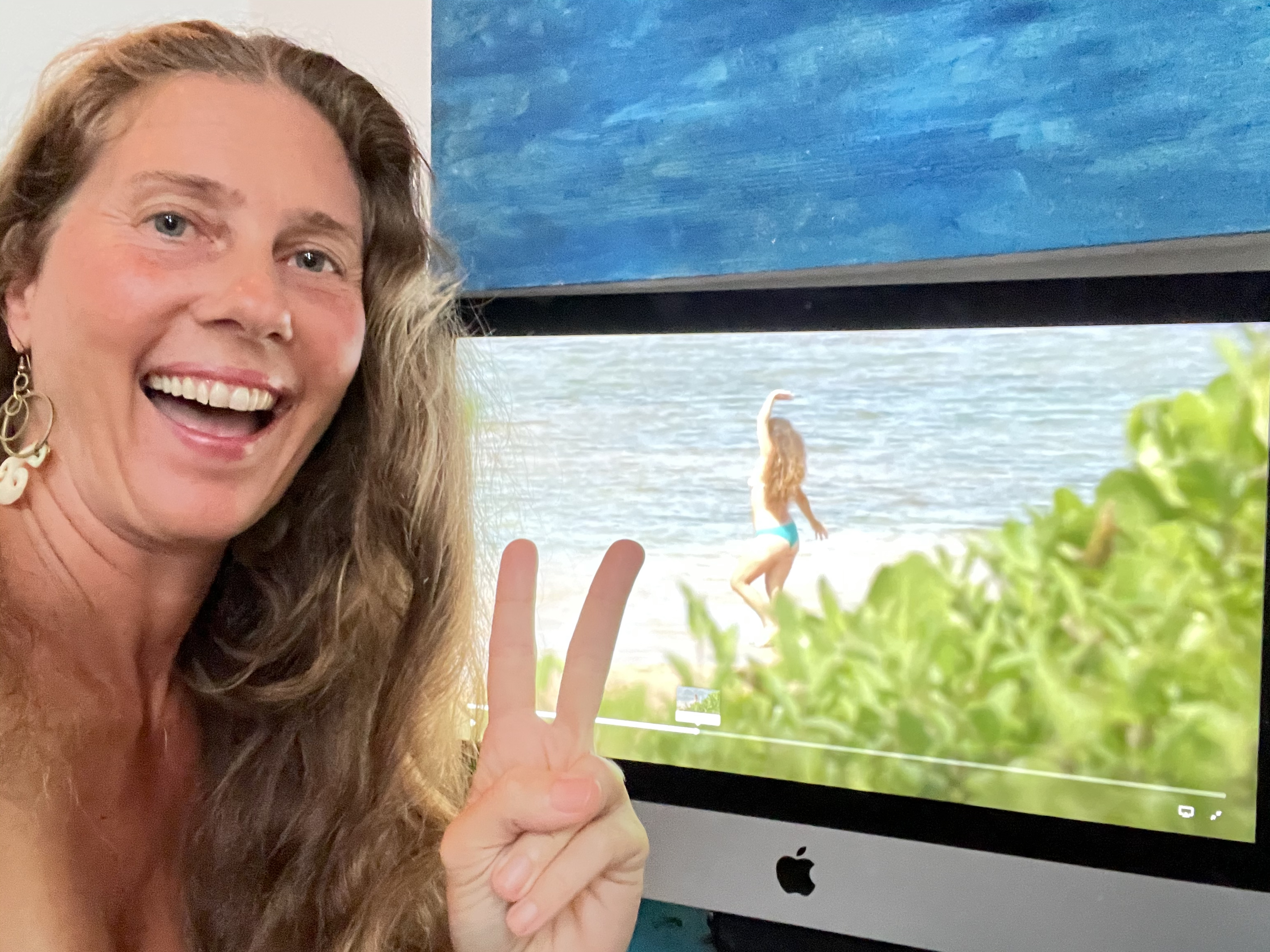 Even the Cetacean Nation turns out to be major Deadheads too. The whales were literally JUMPING FOR JOY during the rehearsal! (This is considered a very auspicious sign! Video below by Brian Hodder)
Aloha nui (much love) and Mahalo nui loa (thank you very much) to Billy and the Kids for throwing such an epic 3-day birthday bash for one of my all-time favorite musicians and my personal friend, Uncle Billy K!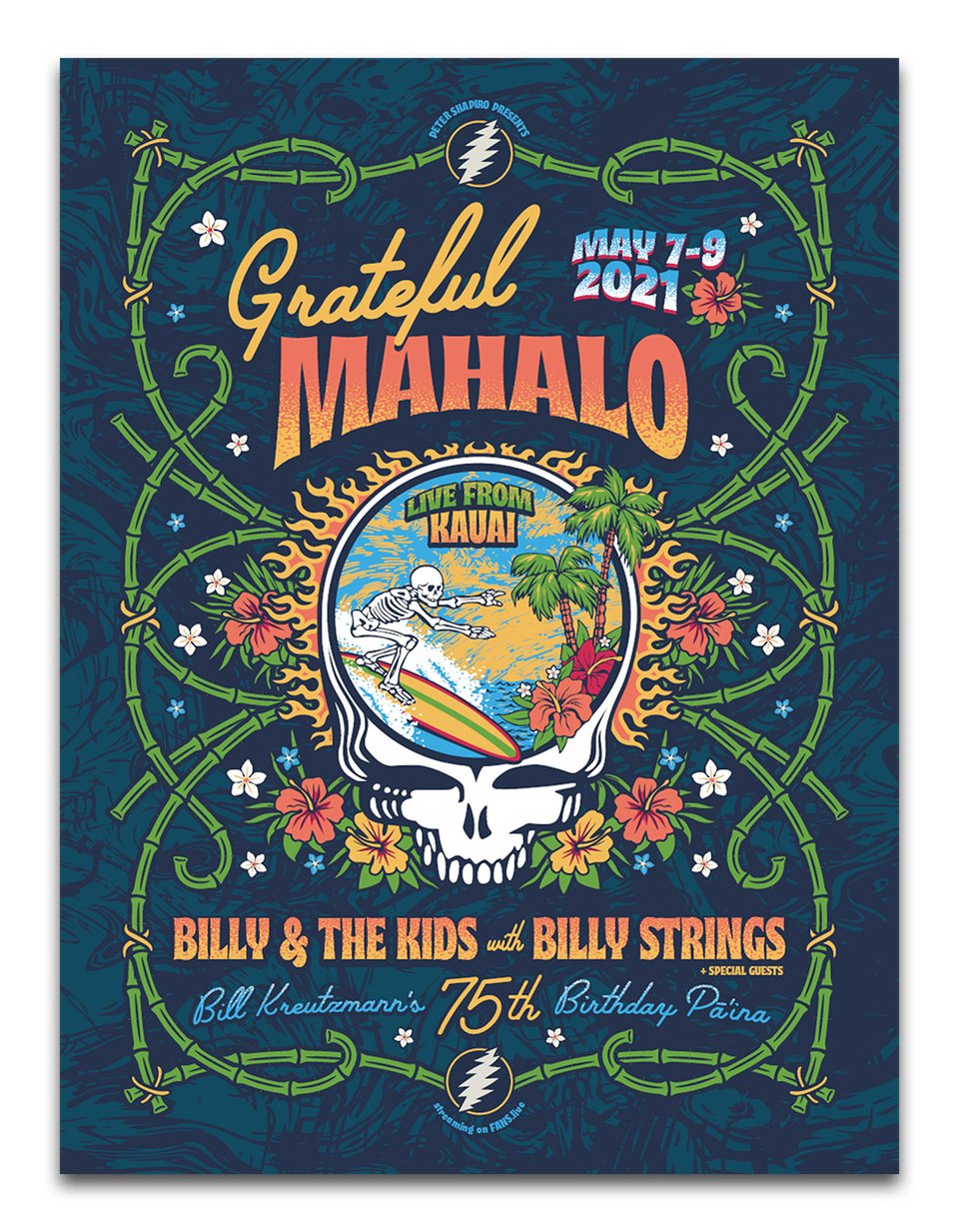 -Mahana Mari, Kaua`i, Hawai`i