Castlewood, Virginia based 49 Winchester boast a mighty Appalachian sound, steeped in the spirit of country crooners past. As childhood friends who owe their musical chops in part to the rich geographical location in which they were raised (adjacent to none other than the "Birthplace of Country Music," Bristol, TN), the quintet have been carving out a name for themselves in the alt-country scene for the better part of a decade. With two full length records under their belts, and lucky #3 out this Friday, Grateful Web got to catch up with the outfit's lead singer and songwriter Isaac Gibson, and lead guitarist Brandon "Bus" Shelton to discuss their new musical chapter and the industrious steps they took to get there.
GW:  Your new album, III, comes out tomorrow! How do you feel?
IG: We're all super excited. We worked hard on this record to make it just what we wanted, and it's been a long time coming, so we're excited to finally get it into the hands of our fans.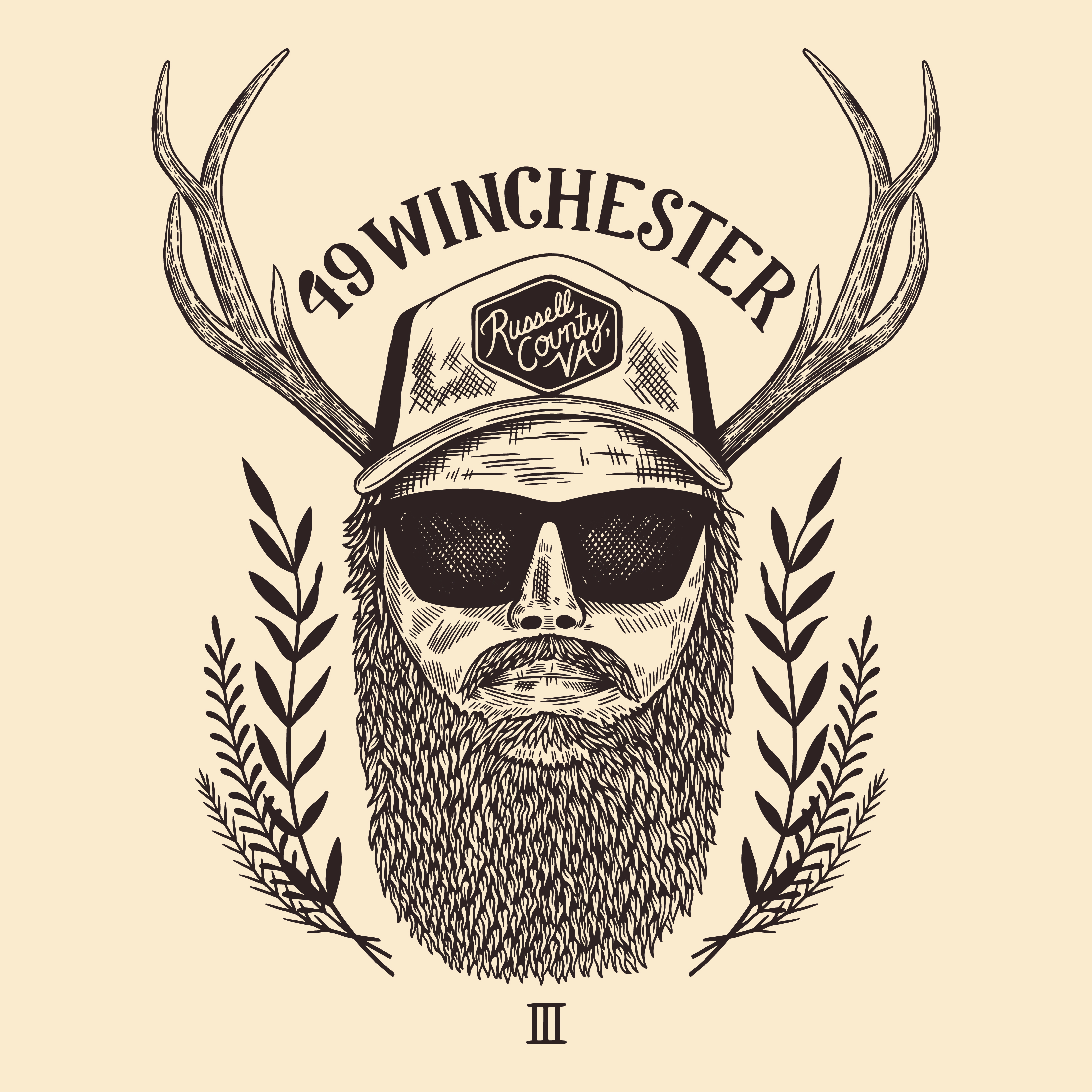 GW: You started this band as a group of hometown friends fresh out of high school. How did that come about?
IG: It really just happened on its own. I sort of knew that I wanted to play music for a living about halfway through my senior year of high school. So that summer I branched out (as much as you can in a town as small as Castlewood) and Chase and I, who are lifelong neighbors and best friends, reached out to Dillon and Bus and ran this insane idea by them, that we could make money and see the country playing music and I guess they took the bait.
BBS: I think it was something that happened kind of naturally. We all love music, and jammed through school. We just kind of never had anything to really get into that wasn't illegal or too far away to make happen.
GW: Growing up in southwestern Virginia--so close to the music mecca of Bristol, TN--you must have been exposed to a lot of great music over the years! How do you think your geographical environment has influenced you?
IG: I think it's played a big part in who we've evolved into as a band. Bristol of course, is the Birthplace of Country Music, and being exposed to some of those early country recordings had a profound effect on us because we knew there were big shoes to be filled as far as original music coming from Appalachia. Although we aren't a country band per se, there's a hell of a lot of influence on our sound and my songwriting that comes from country music, probably more so than any other form of music.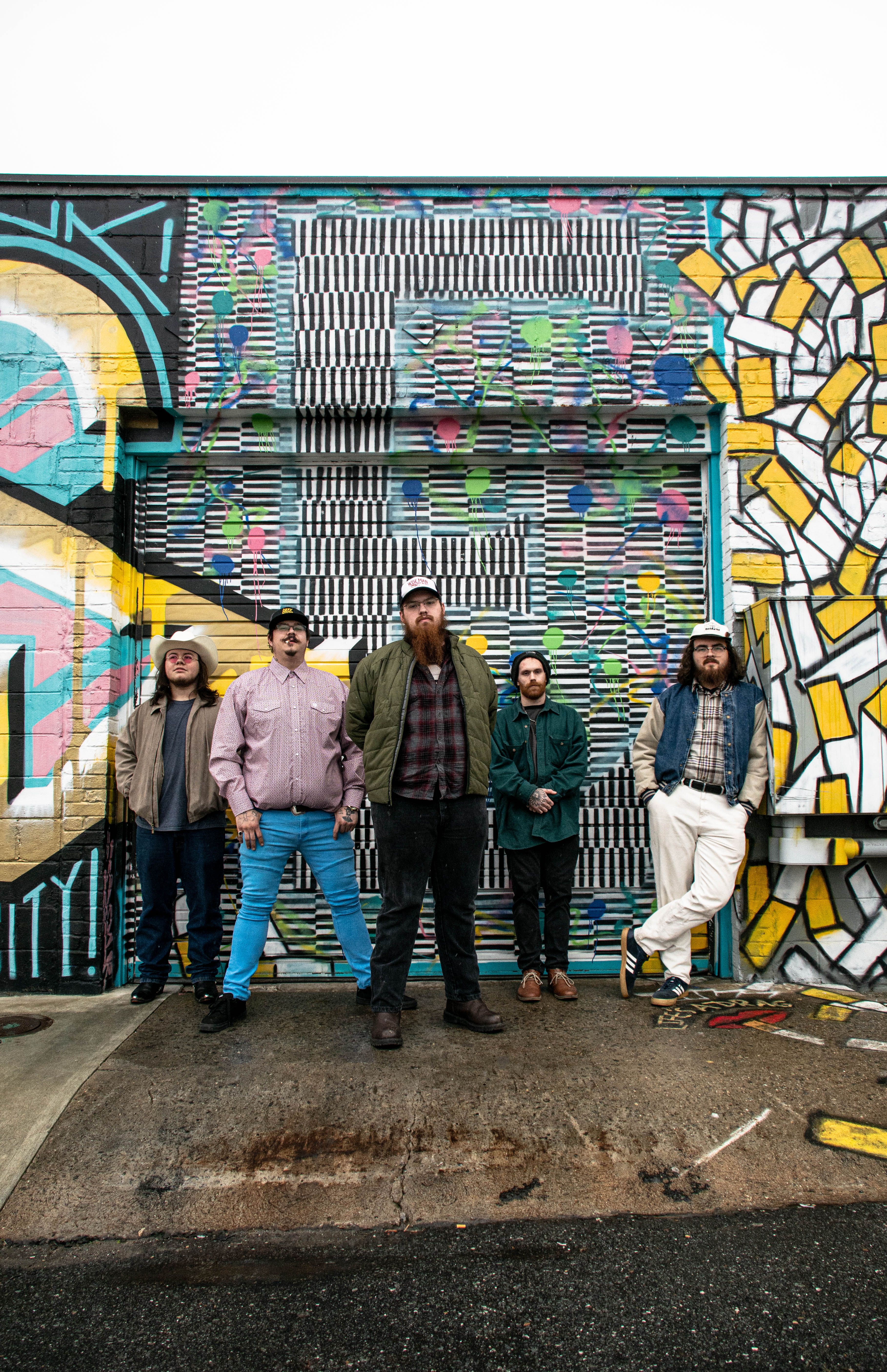 BBS: It has influenced me more now that I'm older, in a lot of ways. I mean, I was always around really dope music, just never knew what a music SCENE was. There were always people around here that could play instruments, mostly bluegrass family jams in the kitchen type vibes. Growing up I was a metal head really, anything with hard drums and crunch! Eventually, after linking with Isaac and Chase, they forced me to learn new styles, and the geographical influence just kind of hit me like a freight train, making everything super easy to adjust to.
GW: Isaac writes most of the songs, and it seems a lot of the subject matter is drawn from his experiences, yet you're still an incredibly collaborative band. How would you describe your dynamic? How do you think you fell into your respective roles?
IG: 49, lyrically, has always been a platform for my songs and my words. What makes us who we are though is the music; the individual styles and the way they mesh together despite being so different. We all have musical interests that are vastly different from each other. This was especially true in the early days of 49, when we were trying to forge out our own sound and create something unique. That's what has always set us apart from being pigeonholed into the whole genre thing, it's just hard to do with our music.
BBS: Simple. The dynamic is magical. No one steps on anyone's toes musically. I can't think of a time it was ever a problem. Volume wise, hahaha that's a whole different story. Sorry boys. I fell into the role of a lead player, but never took the approach of a lead player. I'm kind of both. Feeding off of Isaac's voice, Chase's thump, Dillon's kick and Noah's bends and harmonics.
GW: The new record was produced by Kenny Miles of the Kentucky outfit Wayne Graham. What was that process like? How'd that relationship manifest?
IG: We've known the guys from Wayne Graham for years now. They're good buddies of ours and we've played a handful of shows together over the years. The real reason that we chose Kenny to do those songs is because of his production work on his own project's albums. I love every second of every Wayne Graham record and the little things that Kenny does to set things off. Wayne Graham has long been 49's favorite band. They're our heroes.
BBS: It was like a sanctuary in which Kenny could pull more out of you than you even knew you had. He was really hands on. He would just let you be your own creative genius, always finding a way to nurture your sound, no matter what you were looking for.
GW: Nearly seven years in, you pride yourselves on remaining fully independent. How do you think you managed to build such a buzz from the ground up?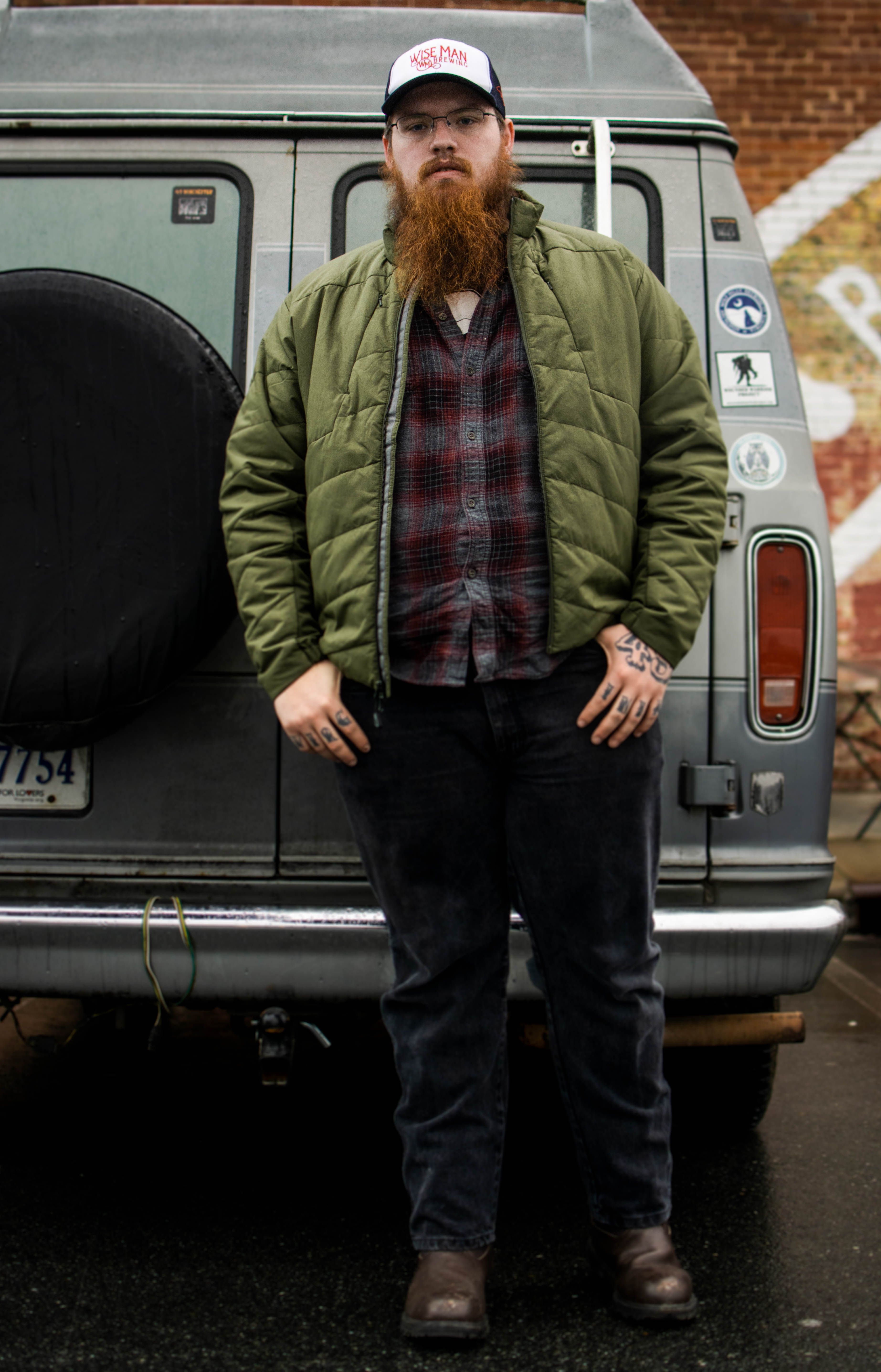 IG: Lots of legwork and word of mouth. Our live show is really what 49 is all about and it's a high energy show that people want to tell their friends about. All of our growth, really is owed entirely to our fanbase.
BBS: HARD WORK, minor setbacks, never forgetting the basics, and never losing sight of that dream we all had as kids.
GW: What have been some of your biggest career milestones thus far? Any moments that felt really affirmative for you? Like you're really doing the damn thing?
IG: Playing the State Street stage at Bristol Rhythm and Roots Reunion was really a huge honor for us. Knowing how many amazing shows and top-notch artists that we have seen throughout the years on that same stage and being invited to play that stage was killer for us. That and our last show at the Willow Tree in Johnson City, TN. Packed house, and nothing but love. Still the best energy I've ever felt on stage.
GW: Coming from the heart of Appalachia, what are some things you wish people would know about where you're from?
IG: There's more coming out of Appalachia than just crystal meth and coal. This ain't the most financially prosperous region in the country but I'll be damned if we ain't rich. There's a sense of community here that is hard to find elsewhere in the world, and a pride in who we are and what we stand for. And there's also a sound that's coming out of the hills and hollers in Southwest VA, Northeast TN, and Eastern KY that we consider ourselves blessed to be a part of.
GW: Anything else you'd like to add?
BBS: This has been the ride of a lifetime. I could easily do this the rest of my days. Just trying not to take it all for granted, and hopefully one day be in a position to influence a new generation of musicians. To turn playing guitar into a platform around my area that sparks inspiration and new ideas for younger people not knowing what they want to do with life. To bring southwest Virginia to anywhere in the world that wants it, and bring a little of all those places back to southwest Virginia, where my soul will remain at home.
III From 49 Winchester comes out tomorrow, Friday, October 2nd. Preorder the album here, and follow the band on Spotify, Facebook and Instagram for news and updates.