ALO, short for Animal Liberation Orchestra, is a band consisting of Zach Gill, Dan "Lebo" Lebowitz, Steve Adams, and Ezra Lipp. The three original members met in Saratoga, California when they were pre-teens and bonded over their shared love for music. They formed a band in junior high, and after years of hard work, dedication, and shared experiences, they have created their best work to date.
The title from ALO's ninth studio album, Silver Saturdays, which was released on March 3 via Brushfire Records, refers to the band's recent penchant for silver attire at their Saturday shows, which also became a costume theme among their fan base and an acknowledgment of their silver "25th" anniversary. The album features ten new original songs, recorded mostly live, that pay homage to the journey, and the artistic process.
Over the past 25 years, ALO has collaborated with many artists, from members of the Grateful Dead to Jack Johnson. However, it is only when the band members come together that their unique sound can be fully appreciated. Their music is described as "jam-pop," with a mix of carefully crafted compositions and improvisational departures that showcase their telepathic cohesion.
Grateful Web recently had the opportunity to sit down and chat with the guys from ALO about the power of intention, collaboration, and the type of patience that can only be honed over time. Read on below for an inside look.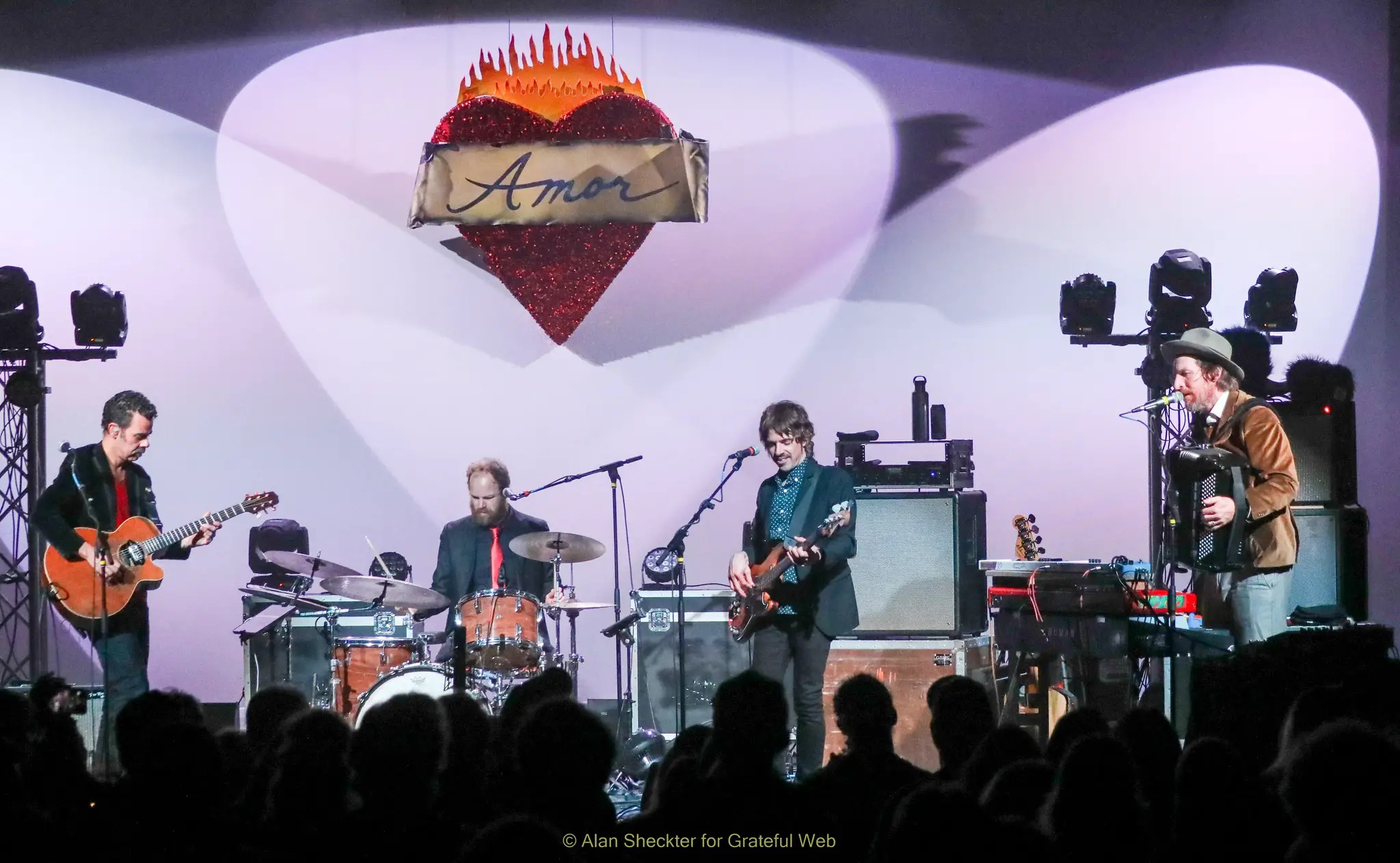 GW: I appreciate your time tonight.
ZACH: It's the most valuable thing we have, right?
LEBO: It's all we have.
GW: That's so very true. Speaking of time. I hear that it is your 25th anniversary? You guys have known each other for a really long time.
LEBO: Yeah, 3 of us members have known each other since seventh grade or so. We're a family organization.
GW: That's awesome.
LEBO: Yeah, can I tell you a secret? It's actually not our 25th anniversary playing together. It's just our 25th anniversary from the first ALO album, but we've actually been playing for like 35 years.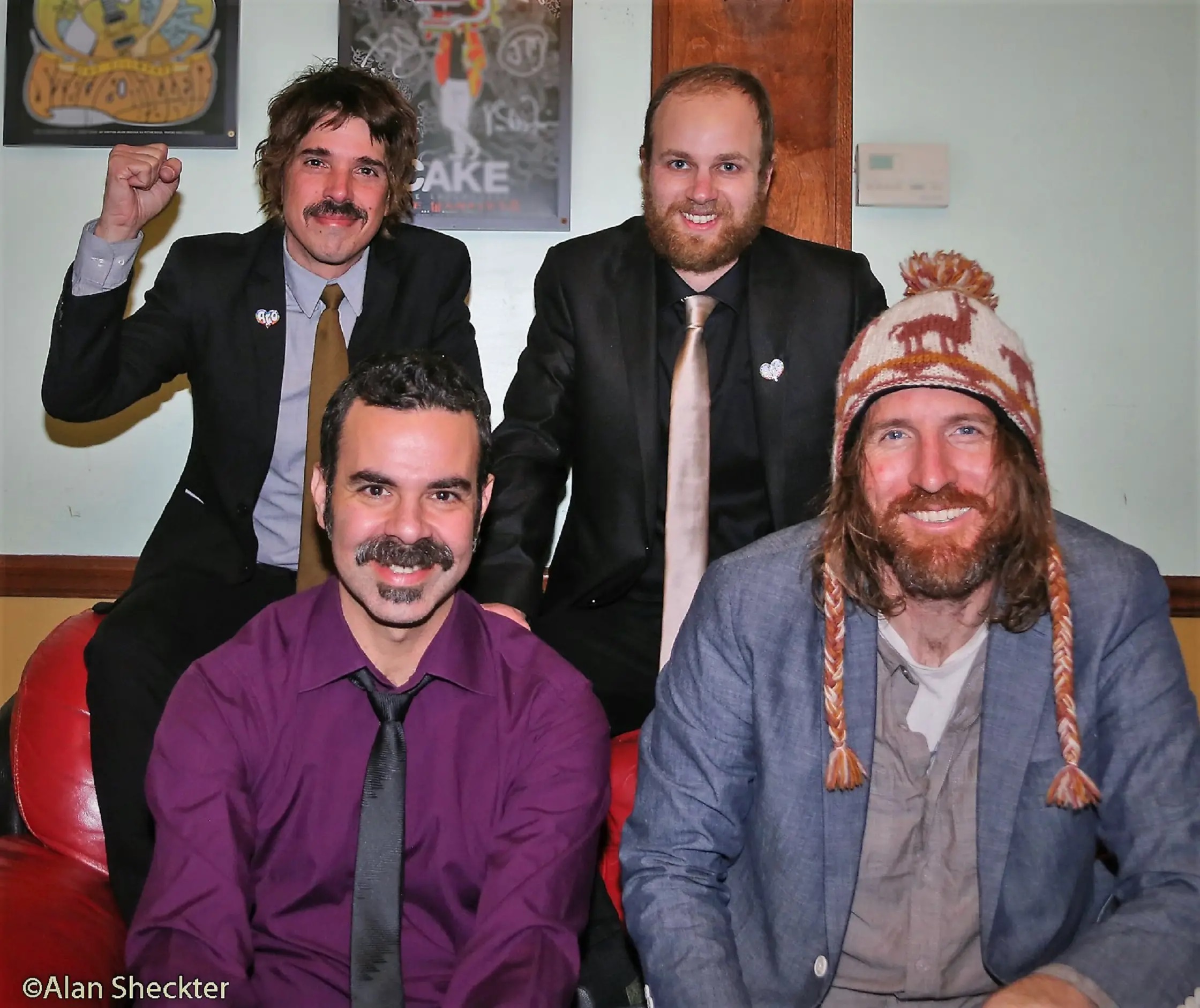 EZRA: I mean, I think the truth of it just doesn't get talked about a lot. We just haven't had many other options in our careers, so we kinda just keep doing it. There's no one else to play with (laughs).
GW: You guys are like an old married couple.
LEBO: Well, on that subject, it would make a very old polyamorous relationship, right? (laughs)
GW: I hope I'm never in an old married coupling like that, but that is kind of the stereotype. It's like, "Wow! We're already this deep in, we might as well stick it out" (laughs). So, to bring it back to this new album, can you guys tell me what  it was like to produce that after the pandemic? Do you depend a lot on technology, or is it more important that you get together?
LEBO: I would say, a big part of what we did with it was to get in a room together. After coming out of the pandemic with so much virtual stuff, we were like, "let's get in a room for a few weeks." We broke it up into two segments, but being in a room together, creating music, recording, you know all that, was essential. On the flip side of that, when we were bouncing mixes around and stuff, we went back to passing stuff around using technology, so we still incorporated some of it, but I do think this conversation it's informed by that too, because as much as we embrace technology, we also really like being together.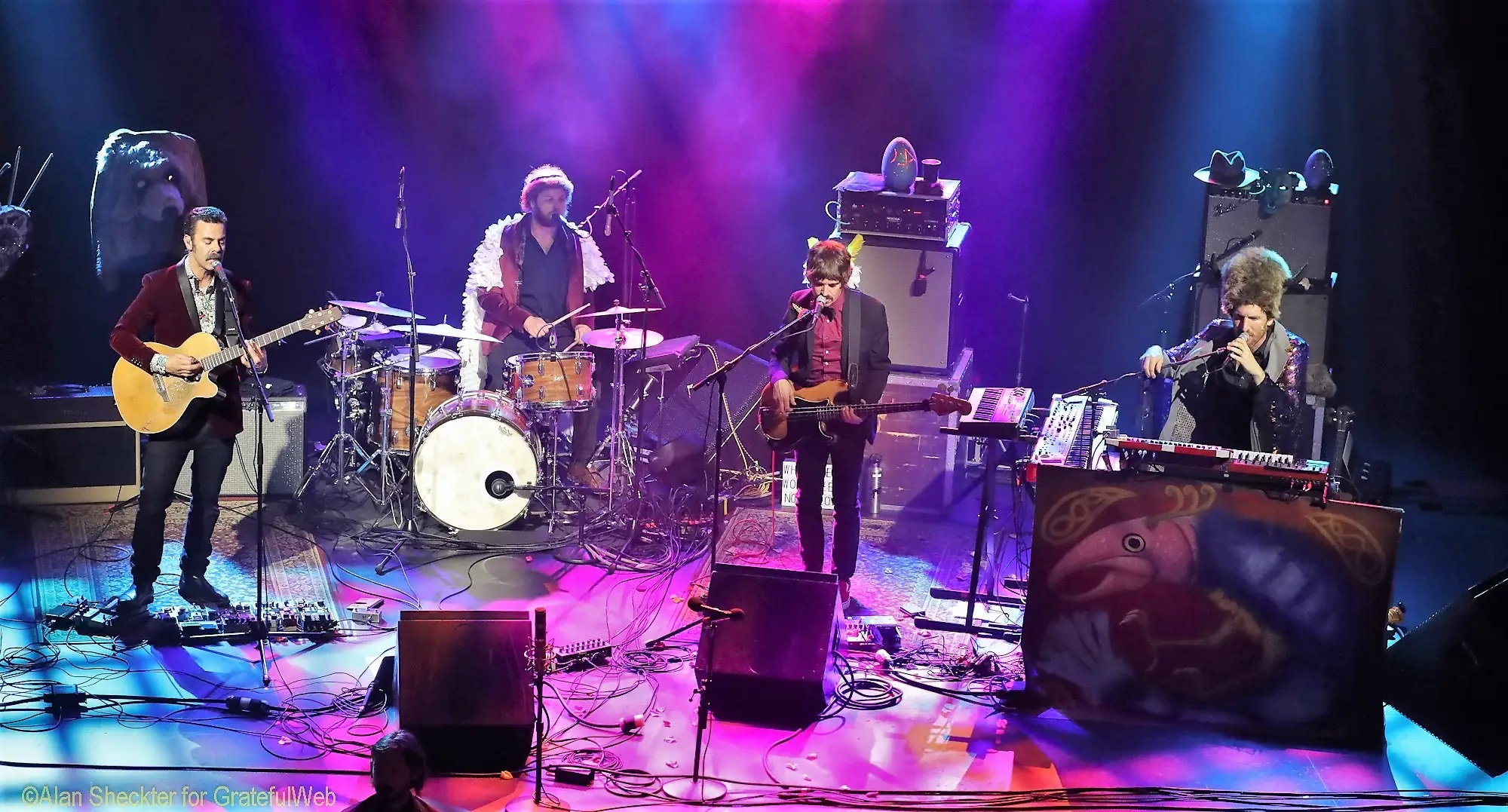 GW: Do you have a producer or do you self-produce?
LEBO: We co-produce it as a band. It is all very collaborative, which is cool and sometimes sticky. What are your thoughts guys?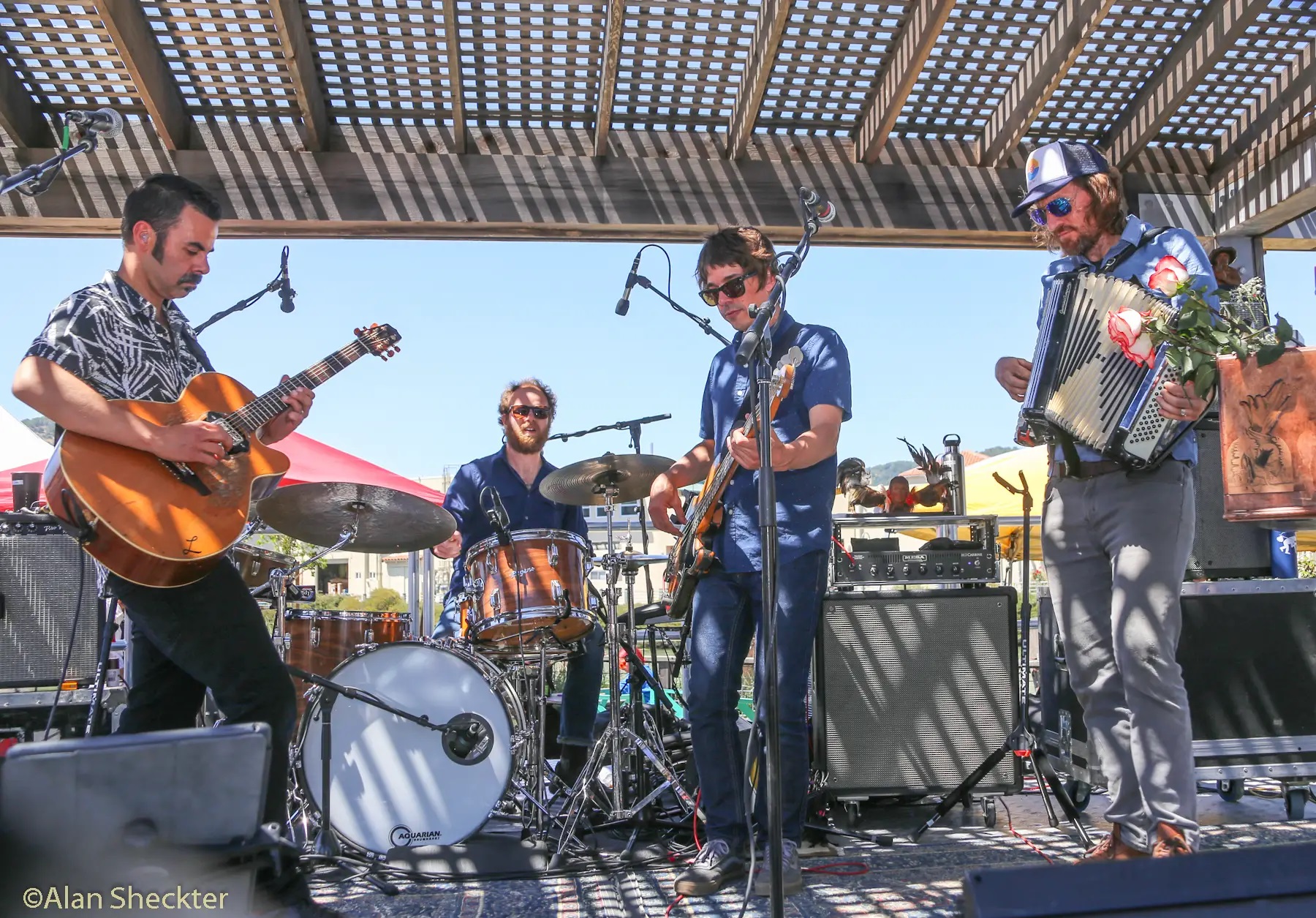 ZACH: The nuts and bolts are, you know, since we have been collaborating as artists, for 30 years, or 20 some as ALO, there are a lot of known factors in the collaborative aspect of what it's like to be in the room together. In the case of this record, everybody contributed songs, so I think each individual sort of led the way with their own songs, and then we relied on our buddy's judgment that the studio we picked was going to be great. Some of us had seen it. Some of us hadn't, because we all live in different time zones. Sometimes there's disagreements, and sometimes there's not, but we had a very vibrant spot with vibey gear, and a lot of it is just figuring out like, you gotta eat and live in a spot for a certain amount of time, so how does that work? Ideally, you're in the most creative supportive space, and we definitely had a lot of help in doing that. Not only through helping each other, but also with our managers, and our friend Don was cooking, and it was our friend Ryan's studio space, and I mean, ALO is always a very collaborative endeavor. It's more like comedy improv. It's a bunch of people improvising all together as opposed to a straight up play where there's the director, and the musical director. I think it's more about bouncing stuff back and forth really quickly, kind of like how this conversation has been. It starts and goes, and it goes to a lot of different places. But we all have our eye on the finish line, which is usually about time. In the end, it comes down to the fact that we had to fit everything on two sides of a vinyl. Everybody's hopes and dreams and aspirations in 42 minutes of music.
Silver Saturdays (LP) Tracklisting
01. Make It Back Home
02. Oil
03. Sparrow
04. Hot Damn
05. Keep On Giving Jane
06. Growing Your Hands Back
07. Rewind
08. Rare Air
09. Divine Fall
10. Goodnight Song