Meltt is a Vancouver-based band that creates a multi-faceted sonic experience by combining shoegaze guitars, otherworldly keys, and evocative vocals to produce an ethereal and entrancing sound. The band members - Chris Smith, Jamie Turner, James Porter, and Ian Winkler - draw inspiration from both music and visual art, particularly Japanese cinema, to create a cinematic sound. Their 2023 EP, Another Quiet Sunday, represents a departure from their earlier work as it features a more experimental and evolved sound. The EP's tracks were written separately and then developed during a month-long stay in a remote cabin where the band members experimented and created new sounds.
The track "Blossoms" is a tribute to communing with nature. Then, there's the title track "Another Quiet Sunday." James initially composed the music for the title track "Another Quiet Sunday" by syncing it to clips from his favorite Kurosawa flicks.
Guitar encircles steady percussion as vocals echo unbridled emotion in the distance. The energy overflows as a distorted riff takes hold in one final catharsis of resounding guitars. "I lost my dad to cancer six years ago," James says. "The song is like trying to connect with someone in another world or place, but you both have to keep moving forward. You're pushing through this big barrier and reuniting with someone. There's a brief moment where you two meet in the middle. It happens musically with the big solo sections between each bridge. Sundays were always a nice time for my family at home. On one hand, Another Quiet Sunday means it's a typical Sunday where my family is together. On the other hand, my dad is not there, and everything is so quiet."
The band aims to uplift listeners with their music, to provide a positive message, and encourage people to enjoy themselves and connect with each other.
Grateful Web recently had the opportunity to sit down and chat with the guys from Meltt about the release of their latest EP and more. Read on below for a sneak peek.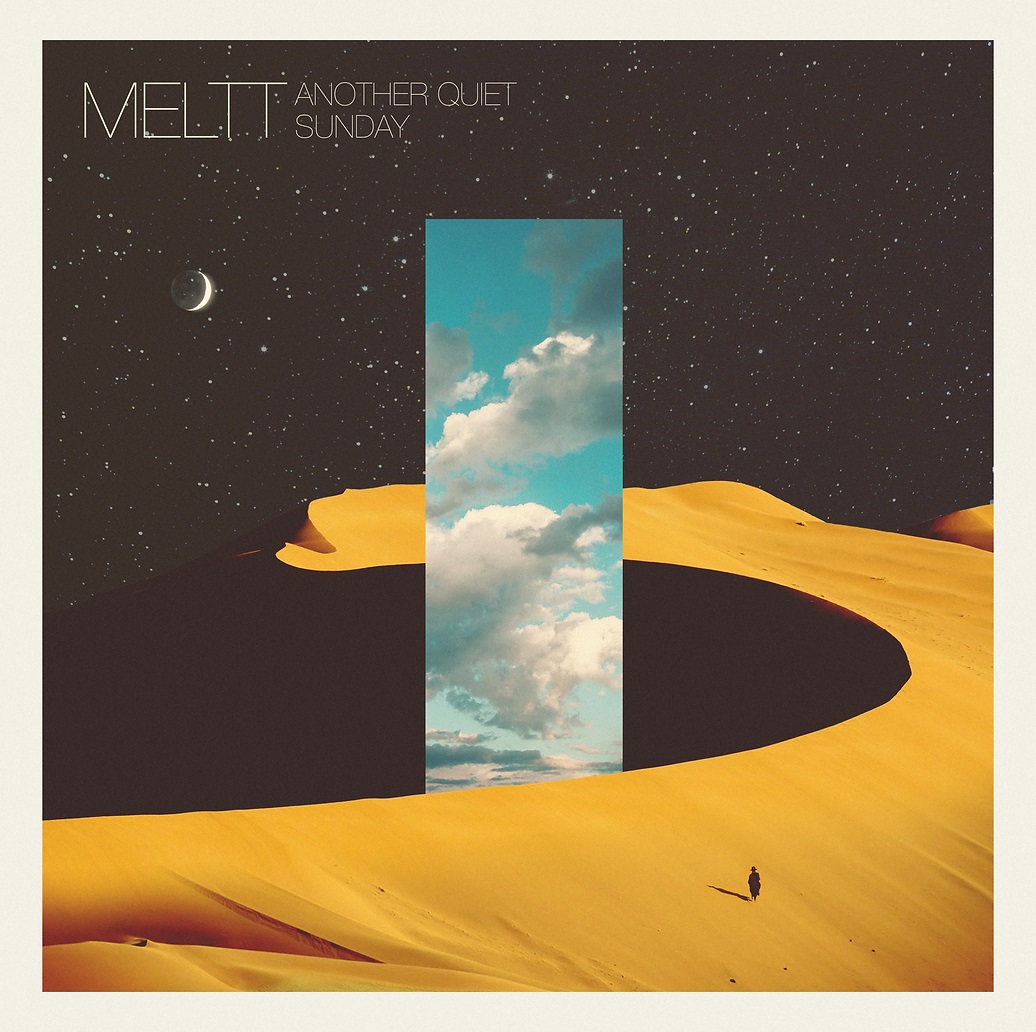 GW: Hey, where are you guys? Is that your recording studio?
Meltt: It's the rehearsal and partial recording studio. It is organized chaos.
GW: Yeah. All right. So tell me a little bit about your project, and what you guys have going on?
Meltt: We're a psychedelic rock band. We've been doing it for roughly seven years. We already have an EP, an album, and now a new EP, which will be followed by an album— most likely in September. That's the big picture. Alongside that, we'll be going on tour. We will do a West Coast tour, then head over to Texas for South by Southwest, and then up through Salt Lake City. We're playing a show in Salt Lake City, and then we are playing at Treefort Music Fest in Boise. So, it will be a nice little trip for us.
GW: Have you toured before or is this your first time?
Meltt: It's going to be our second time doing this kind of similar route. Last March was our first ever tour, and our first time playing outside of our hometown area, so it's been awesome to get on the road.
GW: That is very exciting. So how did you guys get together? How'd you all meet?
Meltt: There's a variety of strings there. I've known Jamie for a long time. We went to kindergarten together, then we were in a band in high school, which is when James joined. It got more serious once we were out of high school and into university. James moved back to Vancouver after he'd left for a year, and then things really started going from there, which I guess was 2014. Ian also knew me and Chris from elementary school, since grade four or five. We all go way back and have been playing in bands together and separately for a long time. And then our mixing engineer and co-producer, Kieran, also went to our high school. He's just a bit older than us.
GW: Is your school or community very supportive of music and fine arts? Did you have good teachers?
Meltt: I would say our community is pretty small and not very arts focused. I'd say it's more due  to the friendships we made. Our mutual love for certain styles of music. In elementary school, we had a pretty passionate music teacher who got us all involved. I remember the first thing that got me involved and playing in a band and taking drum lessons seriously was in grade five. It was a talent show they were putting on for our elementary school.  At this talent show, they needed a drummer, and they knew that I messed around on drums, and my dad was a drummer, so they asked me, and then I started to take proper lessons. It was a year later that Chris came back, and because of that show, we started to play more school dances and stuff. That's really what started the band. So I guess the band was born from a talent show at an  elementary school. It kind of just snowballed from there.
Meltt: It is definitely our own interest, ambition, and love for doing it that made it happen. I wouldn't say playing music was normal by any means. There's not a lot of groups around here. I actually do remember, because I'm a little bit younger than these guys, but I remember back in elementary school, I think maybe grade six, and they were in grade seven, there was some kind of talent show. These guys were like a cover band. I distinctly remember them getting on stage and doing things like "Brown Sugar" by The Rolling Stones. I was like, holy shit, I want to do that. I feel like it's almost a prerequisite to be a part of a community that's not super accepting of art and music, right? You have to go your own way and forge your own path.
GW: Whenever you guys recorded this album, was it improv and experimental, like right there in the space that you're in?
Meltt: I would say, for the majority of the music, myself, James, or Chris will come up with ideas independently, and sometimes that does come from improvising with the guitar and jamming out, and refining some details, or getting in the room for an extended period of time with all of us, and then we'll kind of bring that in, and work it all together. This one was recorded during COVID, so we had a lot more individual time. It was maybe somewhat of an even mix between the guys bringing in an idea they had on their own, and less fleshing it out, as compared to us just being in the room making stuff organically by just playing together. This one was a lot more demo based at the beginning, because everyone was individually isolating during COVID, and a lot of those ideas came from that time. Then, we went to a cabin, the four of us alone and isolated, and we just worked through them, arranged them, put them together, and composed them. But I mean, every time we bring it together, we flesh it out in the room anyway, and we play through it, and if we need a chorus or bridge, we'll just put a lot of work into it. We are pretty hard on refining parts. We're perfectionists in a way. We also added a lot more layers this time, so it was a longer recording process; figuring out how to play live is a process as well, because we had a lot of time to play with the music and add stuff. This one is much more complex than the last one. It is pretty densely layered. We took a deep dive into synths and stuff this time around as well, so we didn't consider how to play it live at all, which is good. It's been fun reworking it for live, but yeah, it's very much a studio built album.