Upstate has experienced a series of transitions over the past three years, navigating through the pandemic and significant life events such as marriages, births, funerals, and spiritual awakenings. These experiences provided the band members, Mary Webster, Melanie Glenn, Harry D'Agostino, and Dylan McKinstry, with a much-needed break from the demands of touring and allowed them to create a record that reflects on every aspect of their lives with honesty and authenticity.
For the past eleven years, Upstate has been known for their genre-bending arrangements, showcased in their previous albums, A Remedy (2015) and Healing (2019). The band has grown in size, toured nationally, and supported prominent acts such as The Felice Brothers, Marco Benevento, Lake Street Dive, Mt. Joy, and The Wood Brothers. They welcome multi-instrumentalist Dylan McKinstry to their team, who engineered, mixed, and co-produced their third full-length album, You Only Get A Few, alongside Mary Webster.
Recorded in Marlboro, New York, at The Building and completed at Greenpoint Recording Collective in Brooklyn, You Only Get A Few features the contributions of family members, including Webster's husband Conor on piano, McKinstry's father Steve on Hammond B3, and the film photographs taken by Harry's father Louie and Conor that grace the album's cover and credit photos. The LP delves into uncertainty and collaboration, offering a darker and moodier sound that remains true to the band's identity.
The album begins with the introspective "Lovers & Friends," setting the tone for the intimate, friend-driven project. Upstate's attention to detail is evident in the field recordings included in several songs, drawing listeners into the space where the songs were created. "Catalpa" is a poignant reminder of memories and the fleeting nature of time, while "Auntie" serves as a contemplative piece urging listeners to trust their intuition. "Patty's Diner," written by bassist Harry D'Agostino, tells a fictional story about a grieving sister's determination to fulfill her late sibling's dream.
Glenn's "Befriend" is a standout track that showcases the band's expansive sonic palette and the addition of clarinet, piano, and organ. You Only Get A Few is a testament to the band's creative process and ability to adapt to change while remaining true to their sound.
Grateful Web had the pleasure of chatting with Harry D'Agostino about the release of Upstate's latest album, You Only Get a Few, which was released today, March 31. Read on below for an inside view.
Back to the Roots
HD: My name is Harry D'Agostino, and I play double bass, electric bass, and a little guitar with the band Upstate. We used to be called the Upstate Rubdown, but we cut out the Rubdown. We  have been a band for about 11 years. The original members all met at State University in New York at New Paltz. We were all college students, and it was one of those things that kind of snowballed. Part of the reason we had the name we did and we made the kind of music we did was that none of it had ever really been intentional. We were never the band who said, "We're gonna be a band, and it's gonna sound like this, and it's gonna look like this." It always took on a life of its own. We weren't always steering it. So, we had a lot of different instrumentation, and that wasn't by design. We've had mandolin, saxophone, and cajon as the percussion, instead of a traditional drum kit, and that wasn't because we set out to have that be the instrumentation, it was who we had around us, and who got drawn to play music with us.
HD: The original members are myself, and the two singers, Melanie Glenn and Mary Webster. We've been writing songs together now for 10 or 11 years. We have changed a lot of what we're doing sonically throughout that time, and for a long time we had a certain kind of relationship to the crowd. A lot of the music we were playing, and even just the way we were arranging the songs, really fed off of this live aspect. We were playing shows constantly, three or four nights a week, and we were constantly on the road, and always playing in dive bars where there was such an intimacy with the energy of the crowd, and that really bled into the music. There is a relationship there, which I think is a really good school for knowing how music communicates. It can also be a vice if it starts to water down how deliberate you are in what you're doing. There is a lack of deliberation, and you can get stuck in a little feedback loop of that.
The Evolution of Upstate: From Playful to Mature
HD: For our first record, we wrote really eclectic stuff, because we weren't trying to be anything specific. We just thought, Oh, why not? We ran to stuff that was sort of unusual, and we had fun with it, and I think the songs were less mature songs, because they were born in a certain way. There's a certain childishness and playfulness to them, and there is something charming about that. The second record we made was a lot more deliberate. We had another songwriter in the band at that time, Allison Olander, who was our third singer, and for a long period in the band, we had three part vocal harmony, with women up front. We tried to whittle down the songs to only what was necessary. Like, don't get cute, don't have these two minutes where all of a sudden you're playing a Latin groove that doesn't have to do with what you are doing, only do what serves the song, and so the material was maybe a little more mature, broader, and more contemplative. But it still had life and bubbliness to it. We were on the road, like 200 days a year touring for that record, and then the pandemic hit, and everything shut down. It was like a train hitting a wall, and everything kind of scattered a bit. It was up in the air whether or not we were going to keep doing it. Two of us got married. Mary had a baby. So we are all at different stages of life, but we made the current record that's about to come out in that time, during the pandemic, and one of the things that I think really marks it is, we made it only because we really love these songs, and we love each other, and we weren't sure what else we were going to be doing with it. Nobody knew what was next, or how we were going to come back together. I think there's a particular wholeness to this record. There is a sparseness to it, because our lives at the time were a little more sparse, in terms of paring down to the essentials.
HD: We had members leave, and we brought in a new member, Dylan McKinstry, who's a really talented multi-instrumentalist guitar player. He produced the record, with Mary collaborating. So, this was all in house too. The new album is not quite marked in the same way by the live, give and take aspect, although we're excited to see how the songs develop now that they're going to be played live. In this different stage of life, we're contemplating the edge of things a little more. Life, faith, love, and death, all the big ones, all the things that you can't shy away from. So that's what we're attending to both inside and out. We are very different people, and we always have been to a certain degree, but I think because we're more whole within ourselves, this record is marked by that in a particular way.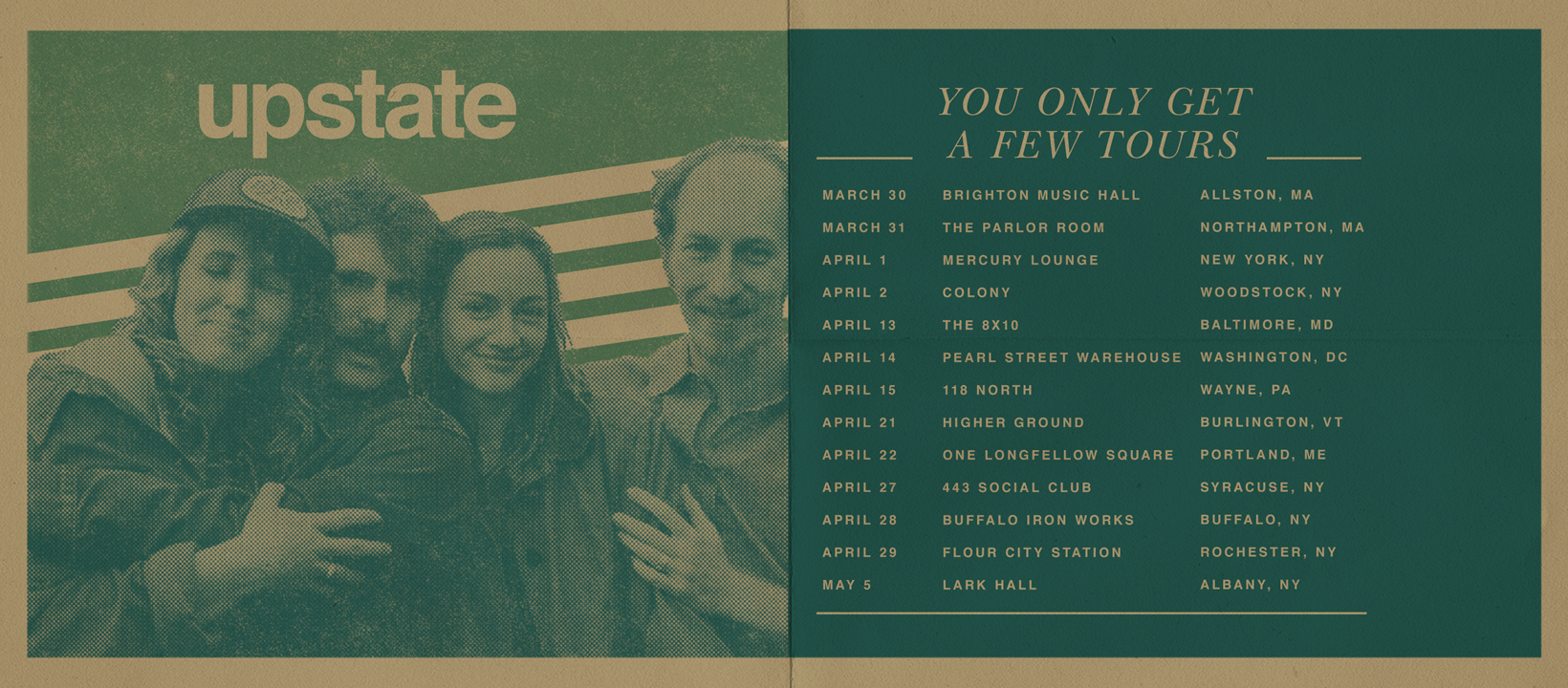 The Light and Dark Sides of Fandom
HD: I always think about this. It is weird to have a job, where the boundary between the personal, the practical, and the transactional, all get porous. As an artist, you have a relationship with the people who listen to the music. You're relating to them in more than one way, and you don't want the practical— selling tickets to the show— to step on the more personal relationships, but also there's a distance to it too, because you don't want it to be too personal or too intimate, because it can squelch how they engage with what you're trying to do with the art. So I don't know, I think boundaries like that are difficult.
HD: It's definitely the case that people have a really ruptured relationship with their mortality, and with just being a human person, but even just on the basis of, we want to love and be loved, and we want to love things in common. We want to have objects of common love. So fandom can be really great. I love that band, and you love that band, and it's a pillar for a relationship that's not just free floating. It has this external quality. Sometimes people put a little too much weight on it, but the root desire is a really good one. You share your love with somebody, and then their affection makes it more visible to you in some other way. You see something about yourself and someone else who loves the same thing.
Parting Words: "The basis of art is truth" -Flannery O'Connor
HD: You have to follow what feels right in here (gestures to heart). Trust that first and foremost, right? You know when you're right with yourself, and what you're putting out there is authentic. You just hope that the right people can resonate, and understand what it is that you're trying to say. And ideally, they will help reveal to you what it is that you're communicating. We discern exactly what it is that we're talking about with others in communion. But the other thing is, there can be a false humility, that's really just a fear of vulnerability, because when you write and you say, "Okay, this is what I think," it's like open season, or it makes you vulnerable in a particular way. Art does too. But with art, there's a little guarded element to it. You don't want to be seen or understood, but at the same time, you're putting the truth out there. The truth is always the most important thing. It's at the core of it. Find out what the truth is, and then you have to speak it. It's like the Flannery O'Connor quote, "The basis of art is truth."
You Only Get A Few Tracklist
    Lovers & Friends
    Catalpa
    Auntie
    Patty's Diner
    Befriend
    Metaxy
    Sally
    I'll Come Around
    WYDFL
    Everything Changes