Acclaimed field-recording producer, Ian Brennan, has recently released his latest project, The Oldest Voice in the World (Azerbaijan) "Thank you for bringing me back to the sky," which features the wisdom and voices of those over 100 years old. This album is a tribute to the oldest living people on earth, as Brennan and his wife Marilena Umuhoza Delli traveled to remote villages located just miles from the Iran border to capture their stories.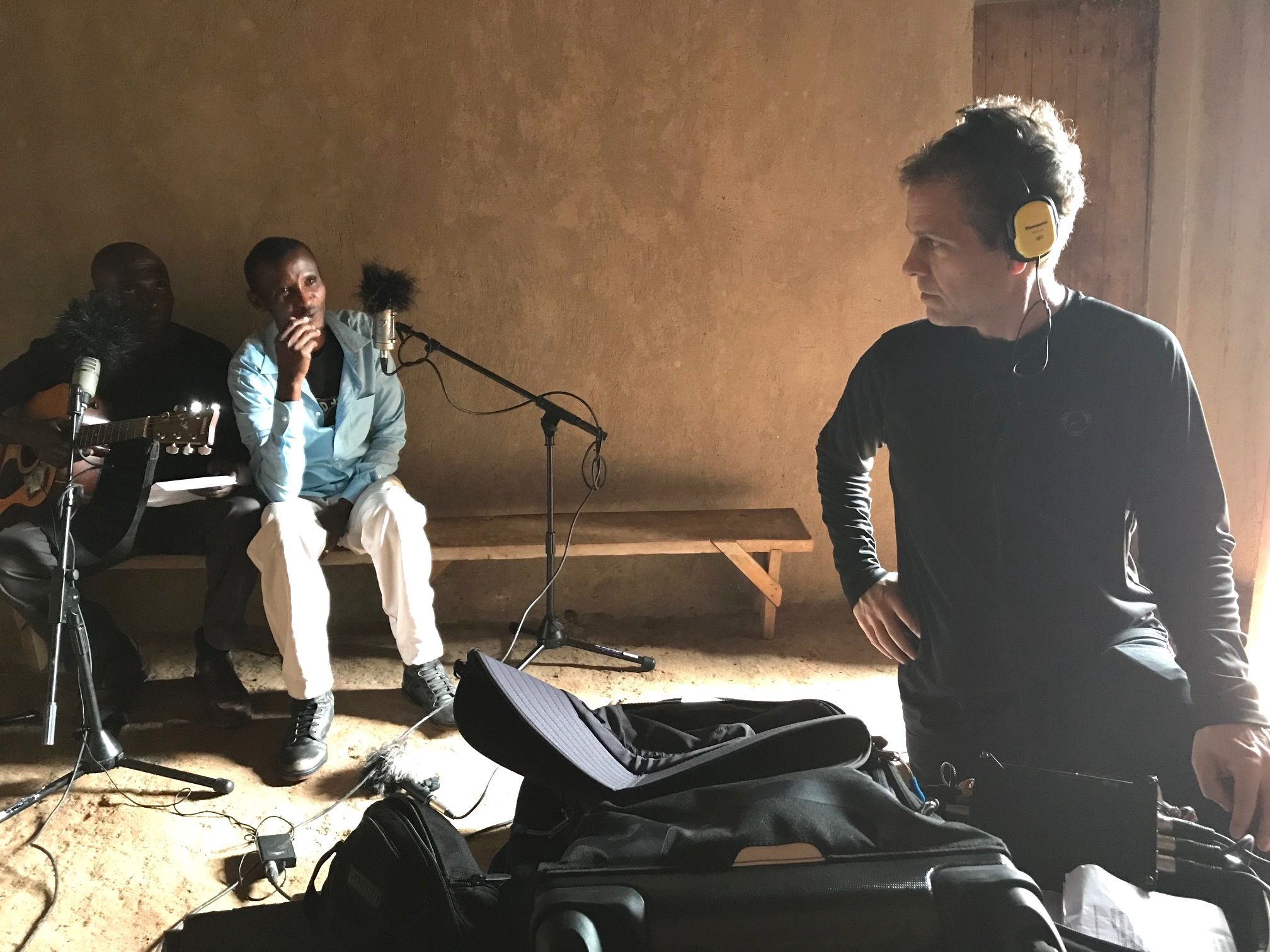 Ian Brennan is a GRAMMY Award-winning music producer (Zomba Prison Project, Tinariwen) and author of six books. Since 1993 he has taught violence prevention for such prestigious organizations as the University of London, UC Berkeley, and the  National Accademia of Science (Rome). His latest and seventh book is Muse-$ick: a music manifesto in fifty-nine notes [PM Press,  2021]. He has worked with artists as diverse as Fugazi, country legend Merle Haggard, Sleater-Kinney, and filmmaker John Waters. In the past decade, Brennan has produced 38 records by international artists from three continents (Africa, Europe, Asia),  which have resulted in the first widely-released original music albums from many nations, among them Rwanda, Malawi,  Romania, Comoros, South Sudan, and Vietnam. His work has been featured on the front-page of The New York Times, PBS  television, and in an Emmy Award-winning segment of 60 Minutes with reporter Anderson Cooper.
The Oldest Voice in the World (Azerbaijan) "Thank you for bringing me back to the sky" is a unique project that features 22 tracks, along with five bonus tracks that include the Kronos Quartet, Tinariwen, Malawi Mouse Boys, Yuka Honda, and The Good Ones (Rwanda). This album is a true representation of Brennan's talent, as he has collaborated with various artists from all around the world.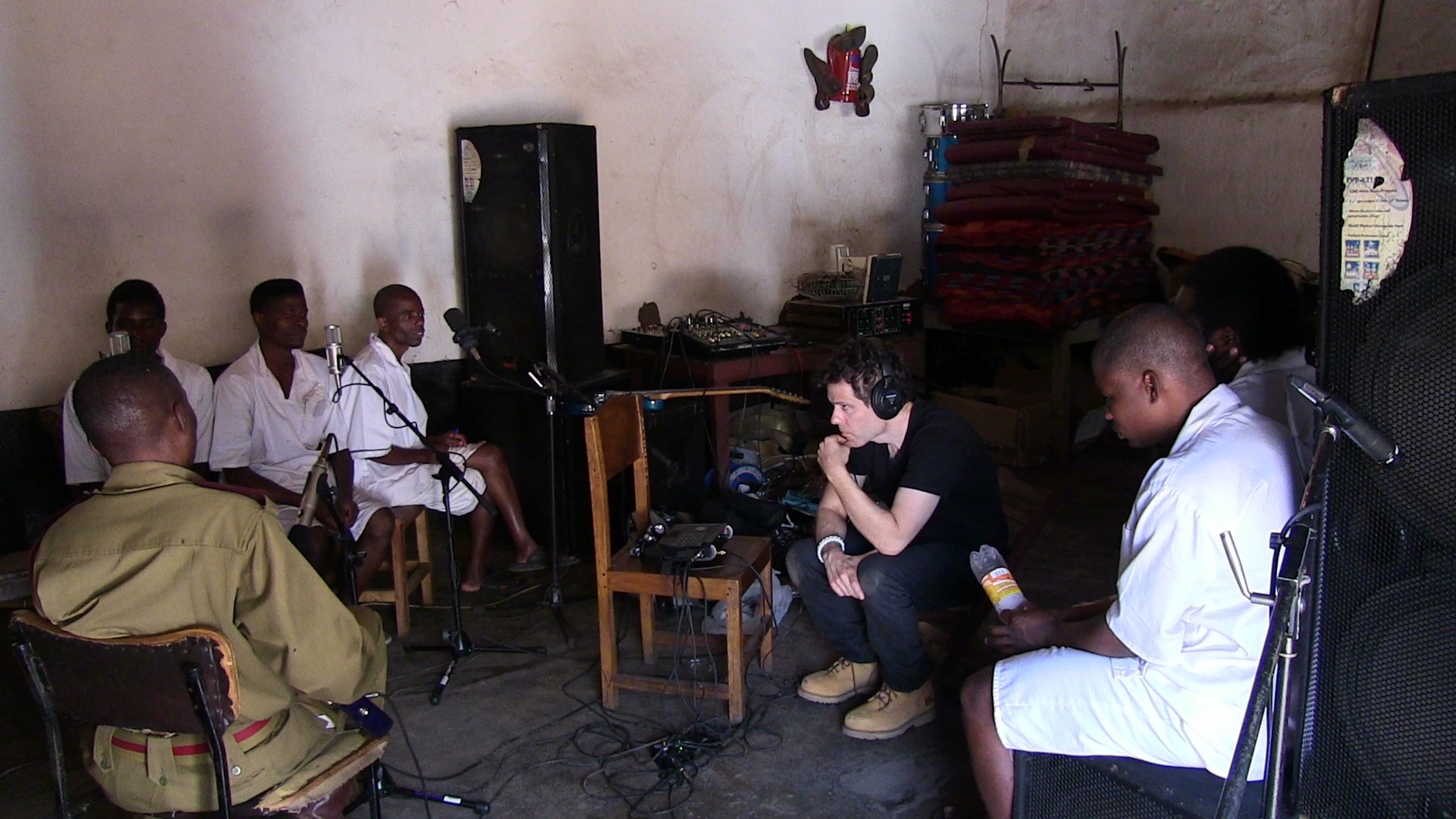 During his trip to Azerbaijan, Brennan and Delli visited various rural villages to capture the stories of the oldest living people on earth. They found that most of the centenarians were living without indoor plumbing and sleeping on floor-bound mattresses. Despite their living conditions, the villagers welcomed Brennan and Delli with open arms and warm receptions.
The centenarians' stories are incredibly touching, and the album features their voices recorded in their natural living environments. For instrumentation, Brennan used the wood-burning furnace providing heat for the house, a walker, their own footsteps, a broken bedroom door, or the farm flour grinder. The texture of their singing is raw and authentic, and it is evident that these voices feature distortion boxes built by time.
Brennan and Delli experienced raw emotion from the centenarians, with many singing songs about their mothers. Their secret to life is simple: "I was loved." Brennan was blown away by their singing, and he removed his headphones more than once, thinking that there was some malfunction in the machinery. However, he soon realized that he was hearing the singer's pure tone.
The Oldest Voice in the World (Azerbaijan) "Thank you for bringing me back to the sky" is a must-listen for anyone who appreciates authentic and raw music. 
The Oldest Voice in the World (Azerbaijan) "Thank you for bringing me back to the sky" Six Degrees Records (April 7, 2023)
Track Listing:
1. My Life Is Good, It Is Like a Flower 
2. Mother, Why Did You Leave Me So Soon? 
3. Son, Don't Go There, the Road Is Dangerous 
4. My Mother Lived to Be 110 
5. Bulbul (Nightingale) 
6. Mother, When Will You Come for Me? 
7. The Young Men are Sent to Die in the Rich Man's Wars 
8. After My Grandson's Death, I Can No Longer Play the Flute 
9. You Are a Flower Yet To Grow 
10. Shepherd Song 
11. Memory 
12. Desolation 
13. The Secret to Life: I Worked Hard & Ate Butter
14. Lullaby 
15. The Secret to Life: I Was Loved 
16. Pepe, Pepe (Donkey Song) 
17. Screaming from the Mountaintop for My Son to Return 
18. Since My Son Has Died the Loss Has Been Too Much to Bear 
19. There Was Very Little to Eat During the War 
20. The Secret to Life: Eat Lots of Butter 
21. My Life Is as Long as a Tree, Like a Stone in the River 
22. Memories of My Mother  
Bonus 1: Talysh Mountain Border, The Oldest Voice with Kronos Quartet  
Bonus 2: Prayers Overheard, The Oldest Voice with Yuka Honda  
Bonus 3: Ghosts, The Oldest Voice with Tinariwen  
Bonus 4: A Lifetime Still, The Oldest Voice with The Good Ones (Rwanda)  
Bonus 5: Not Goodbye, The Oldest Voice with Malawi Mouse Boys 
Produced, engineered & mixed by Ian Brennan  
All photos, video & executive producer: Marilena Umuhoza Delli  
Mastered by John Golden  
Recorded 100% live and without overdubs