The Sunshine City's quartet, COPE keeps it in the family. This St. Petersburg/Tampa Bay band of brothers features Kenny Stadelman (bass), Dennis Stadelman (guitar and banjo), Michael Garrie (drums), and Juan Montero (keys and saxophone). COPE's two recordings, "Going Home" and "See" are harbingers of their hairy funk, Southern jam, dance party prowess. Heady Highlights include the 2012 and 2013 opening nights of Wanee in Live Oak, FL, COPE helped kick off the Spirit of the Suwannee Music Park Festival famous for The Allman Brothers Band, Widespread Panic, Gov't Mule and more. The family tradition continues during the 10th Anniversary of Wanee on Wednesday, April 9th.
The Southeastern Summer festival circuits have quickly become the stomping ground for COPE's extended jams, spirited segues and organic grooves. Live audiences come hungry for "Juanjamon" Montero's steamin' fatback chops slopping thick rhythms. However, COPE's sound is diverse and sophisticated. The band's talents are focused on overlapping melodies or at times infusing elements of Reggae and Progressive Rock, Folk or even Jazz into a musical composition that is both exploratory and direct.
GW: COPE is gaining steam along the Eastern Seaboard. But for everyone out West, can you give us a little of COPE's bio, the origin of the band's name and some of the influences that go into your music?
 
COPE: Dennis and I started as young teens playing rock but inevitably started picking up on all of the music that was always around. We have influences that go from the Beatles to TalkingHeads, Grateful Dead to James Brown...Gram Parsons, Bill Monroe, Miles Davis, Stevie Ray..etc...we use music to get through the best and worst parts of life...Cope just seemed fitting...Kenny
 
GW: COPE has a respectable amount of original material, what is the creative process behind the words and music in the studio? Also, as a primarily live band, do you consider jam elements like leaving room for improvisation, etc.?
 
COPE: We have many ways that we create music...usually, one of us will bring in a mostly finished idea and we all tweak and arrange the parts. Other times, we brainstorm ideas ranging from a specific topic or event (lyrically)..and all chime in...letting the temperament of the content dictate the groove or flow of the song...typically we do allow space for improvisation as well as balance of composition....and a lot of dynamic...Kenny
 
GW: For the last two years COPE has helped kick off Wanee Music Festival. I've been to Wanee and that's a spirited bunch. What do you guys bring to the stage for shows like that? How have you seen the crowd react and does that energy fuel your shows?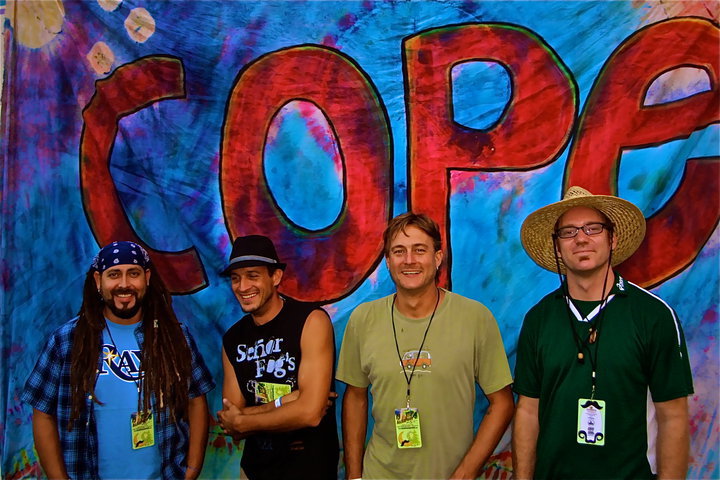 COPE: Wanee is always one of our favorite shows..in the past we have been on the main stage with no other artists overlapping our set...the audience is always fresh and ready to get down at the beginning of a festival and that energy is electrifying...it charges us up and music just flows effortlessly. A big show like that, we will usually like to bring a new song or two, to offer....cover or original, something fun and unexpected...kenny
GW: Summer is known for the festival/touring season, what are/have been some of the highlights for COPE?
COPE: We've played Camp Barefoot WV..Rootwire, Papadosio's fest in Ohio Bear Creek festival, Aura, Mantrabash in N.C, we have had the privilege of headlining the Gathering at Chaffees in Girard PA ...soooo many incredible people in every town...I have to say that our favorite little festival is one that we nearly consider our own little party..Orange Blossom Jamboree.......Kenny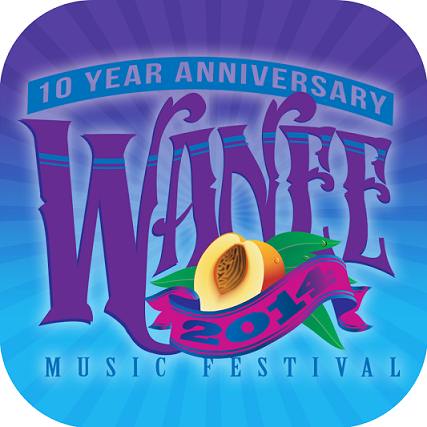 GW: When COPE isn't touring, are you guys out watching music? If so, who are some of the bands on your radar?
COPE: When we aren't touring, we are usually found playing in side projects, acoustic shows or sitting in with friends...we don't get to go out to see as much music for the sake of catching a show too often, but we do enjoy seeing our friends out and about. Personally, I enjoy bands like 'Cheese, Umphreys, Panic, Meters, Robert Earl Keen, David Grissman, etc.
GW: Well, thank you for taking the time to speak with Grateful Web! I like to leave a little room at the end of the interview for bands to speak directly to fans, and/or to new audiences. Basically, it's just a chance to mention anything that we haven't cover in our conversation.
COPE: Thank you for allowing us this medium and opportunity to speak to new folks!...we really are looking forward to getting out west and meeting y'all!..we have so many friends and family now in Colorado and it only makes sense that we make a stop there soon!..Kenny
Facebook: https://www.facebook.com/CopeMusic
Where/When:
Wanee on Wednesday, April 9th