GNU's subterranean FoCo sanctuary is a creative playground offering Art exhibits, artist workshops, benefits for many artists and organizations. Voted Westword 2012 "Best DIY Music Venue – Ft. Collins," GNU Experience Gallery's is an eccentric array of interactive experiences, which include performance art, films, comedy, and musical performances.
The Shook Twins, Katelyn and Laurie Shook, along with Anna Tivel and Niko Daoussis form this rendition of Portland's quirky quartet. The Shook Twins eclectic instrumentation includes banjo, telephone, guitar, beatbox, violin and their wonky golden egg. Their sound weaves harmonies, layered upon thumping percussions perpetuated by Laurie's looping machine. Katelyn's repurposed telephone microphone allows her to sound like a reverb cherubim, creating an eclectic and electric blend of whimsical folk.
The Shook Twins were in Denver, Ft. Collins, and Boulder in support of their sophomore release, Window. Grateful Web reviewed this album last May before the editions of Anna and Niko, so it I was excited to see them live. All of the fun and joviality that you would expect from the album was embodied on stage. All the Laughter and spontaneity between songs that you would expect between twin sisters pulled the crowd into the conversation aided by an already intimate Gnu venue.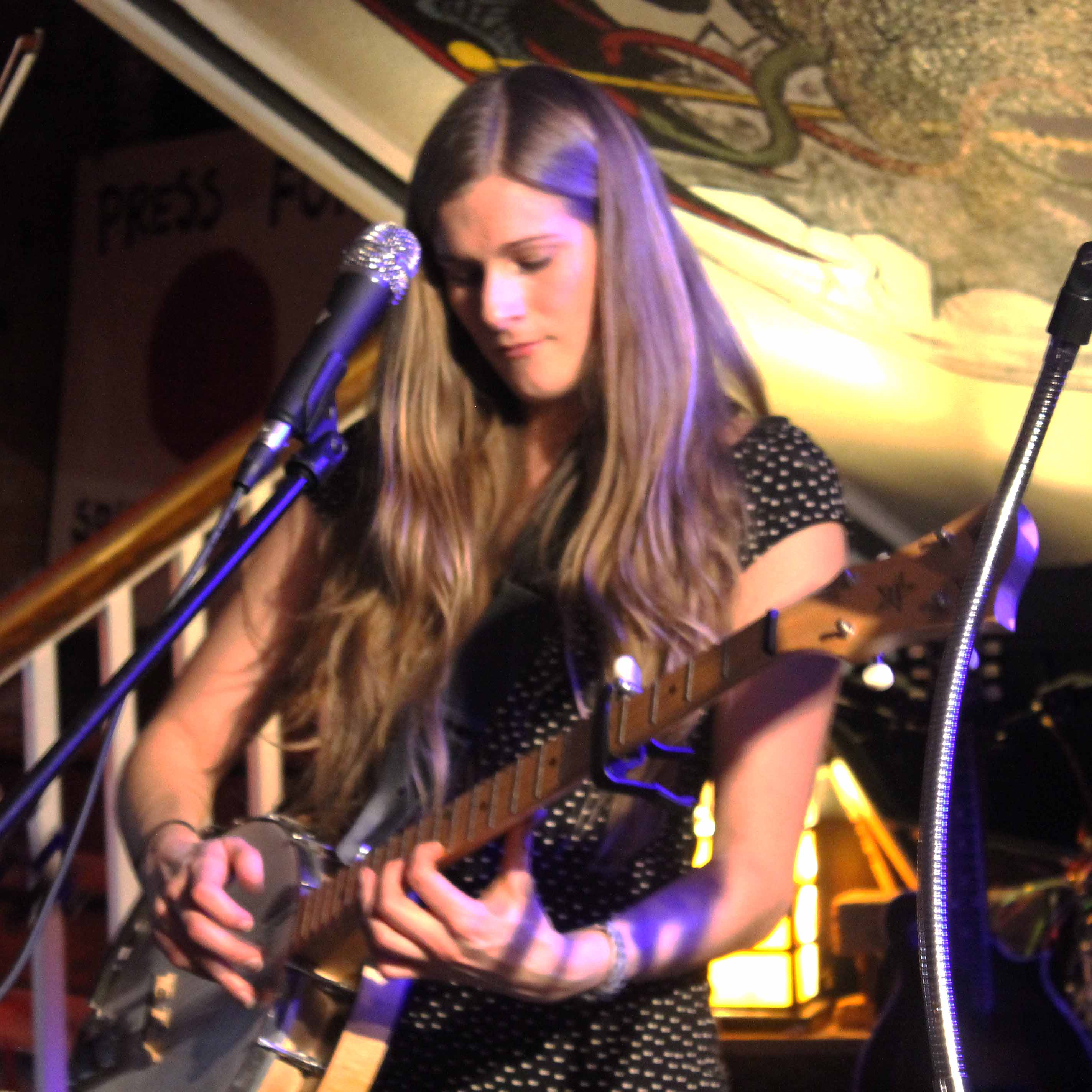 As would be expected from a young band, the material itself is playful and upbeat. And, as you would expect from a young band, the repertoire of songs are limited in variety (if not in scope). 
Many songs in the set list were played the following night in Boulder. However, each song remains poignant and appealing due to the powerful harmonies. The night showcased the title track "Window," "Shine On," as well as "Rose," which has gained notoriety from rotation on NPR. The audience, like myself, was most likely stunned by the soft yet powerful voice of Anna Tival (Anna and the Underbelly). "Rosy-Colored Skulls" is a little monster of a song, and Anna's gentle voice resonates with emotion making each lyric seem intuitive and immediately personal.
The Gnu Gallery is the collective unconscious of Ft. Collins. And my new favorite place to go for eclectic artists. The Shook Twins were a perfect fit for the venue and performed a well-crafted set of frolic and romp. Click here for more info and touring dates.