Get on the Bus! Pickin' on the Poudre is the quintessential Mishawaka BOOMshakalaka! Awkward as that may seem to describe the Fort Collins bluegrass quartet Head for the Hills composed of Adam Kinghorn (Guitar), Michael Chappell (Mandolin), Joe Lessard (Fiddle), and Matt Loewen (Bass), it's appropriate. For nine years, H4TH has blown away Cache la Poudre patrons with their acrobatic backwoods antics.
To the delight of the Mish, Northern Colorado's drought is finally in remission and the Poudre River swells in the canyon. It is fitting that Pickin' on the Poudre represent a reprisal of sorts. The opening of the Mishawaka signifies the seasonal return of music and the summer tour circuits. The annual celebration summons the FoCo faithful to the shoreline. The drought is over: get on the bus and Head for the Hills.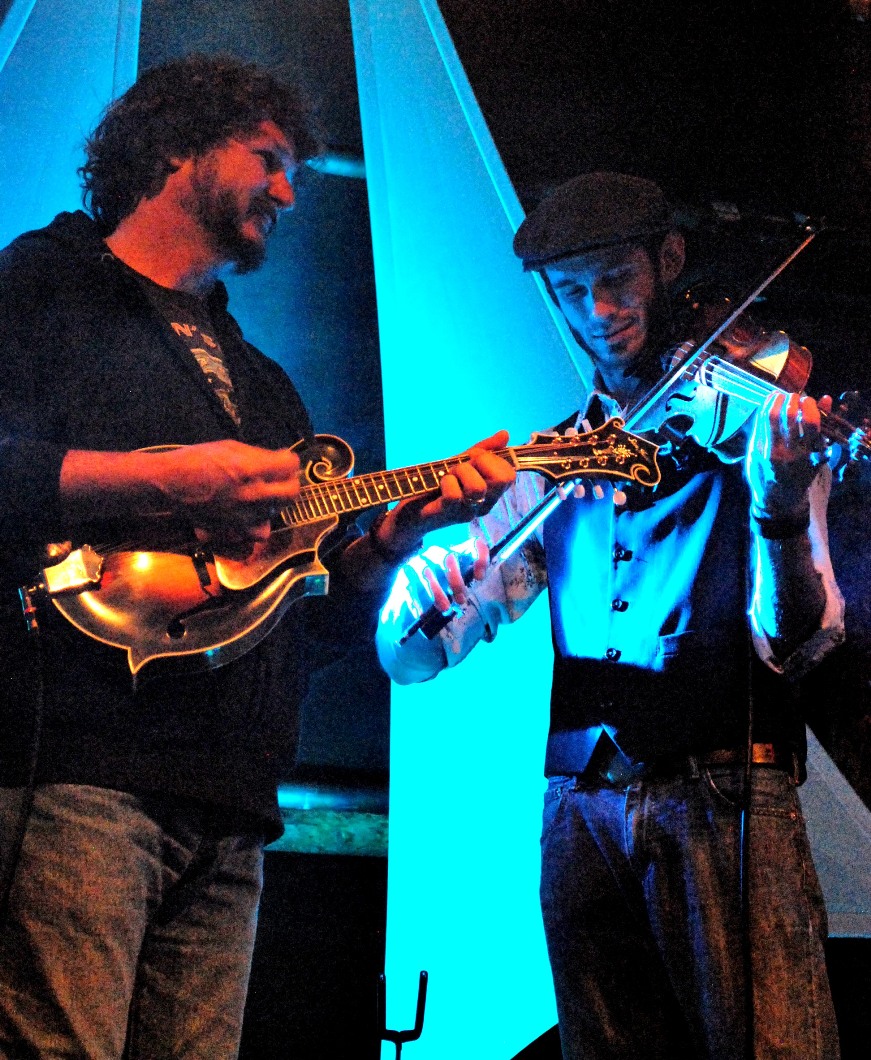 The Mishawaka Dance Hall was in full effect this May with special guests Mosey West and Drew Emmitt Trio. This special Drew Emmitt Trio is comprised of Drew Emmitt (Leftover Salmon), Andy Thorn (LOS), and Andy Hall (Infamous Stringdusters).  Let's just get one thing straight, Andy Hall's slide is so sick, I think I came down with a slight cough. Power Trio's are usually reserved for Rock'n'Roll luminaries, but the bluegrass acumen on the stage was uncanny. And you guessed it, they all returned to the stage in the second set of H4TH's second set.
Head for the Hills' playing was so tight, to paraphrase Ferris Bueller, if you stuck a lump of coal up their…nevermind, they basically came out the studio with a diamond. They have labored over their new album Blue Ruin. It wasn't lost on the Mish audience. H4TH performed several of their new songs like "Take Me Back", "Never Does", and personal favorite "Wish You Well". And call me crazy but does "Scrap Metal" sound like Mary Poppins' classic "Chim Chim Cheree"?
The Drew Emmitt Trio joined the stage for a classic bluegrass romp. Like last year, The Mish was the perfect primer for the July 9th release of Blue Ruin. Find shows for Head for the Hills 2013 tour or join them on Facebook.