Even by his usually busy standards, 2023 looks to be a pretty chunky year for the pioneering West Coast rock guitarist Jorma Kaukonen. Usually, he and his stellar faculty of musical masters are holding a full schedule of workshops by now at the music camp, Fur Peace Ranch, which he runs with his wife Vanessa out of Pomeroy, Ohio. (I live in Cincinnati, but even for me that is a fur peace to get there.) And he usually has both solo "Jorma tours" – as he calls them – as well as periodic Hot Tuna tours with his life-long musical soul mate, bassist Jack Casady.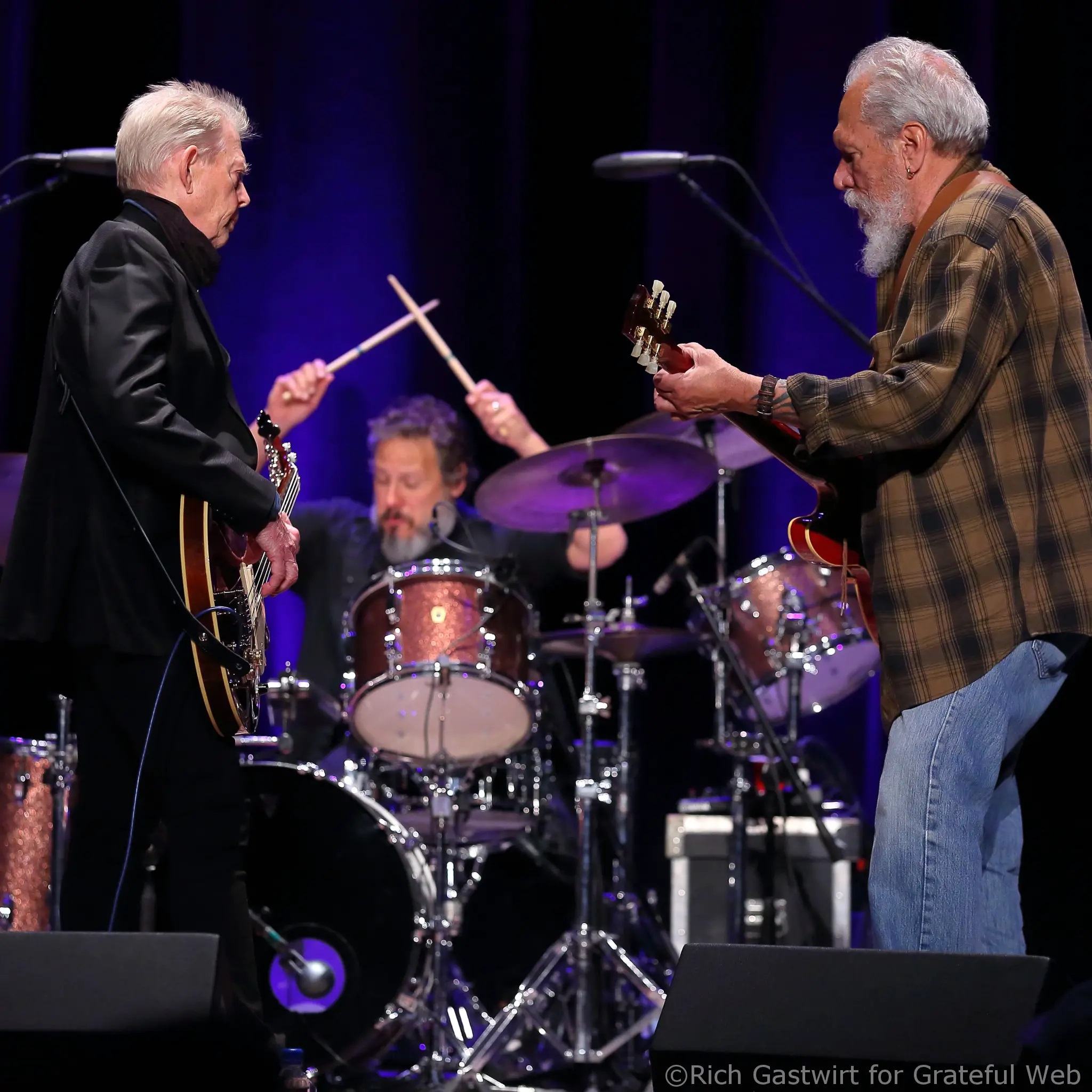 But as the now-83-year-old guitarist and Rock and Roll Hall of Fame inductee told us in a recent phone interview, this year's going to be quite a bit different. No surprise – as the news was already announced months ago – is the booking of a fall Hot Tuna tour that will be the career-capping, final run of the Electric version of the band, with Kaukonen and Casady being joined again by longtime Tuna drummer Justin Guip. And though Kaukonen has put in-person workshops at Fur Peace on hold at the present time, he is still involved in a number of private workshops early in the summer and doing a number of solo guitar shows soon after that. After that, he gears up for that fall slate of ElectricTuna shows. So much music and musical knowledge to share – and so little time!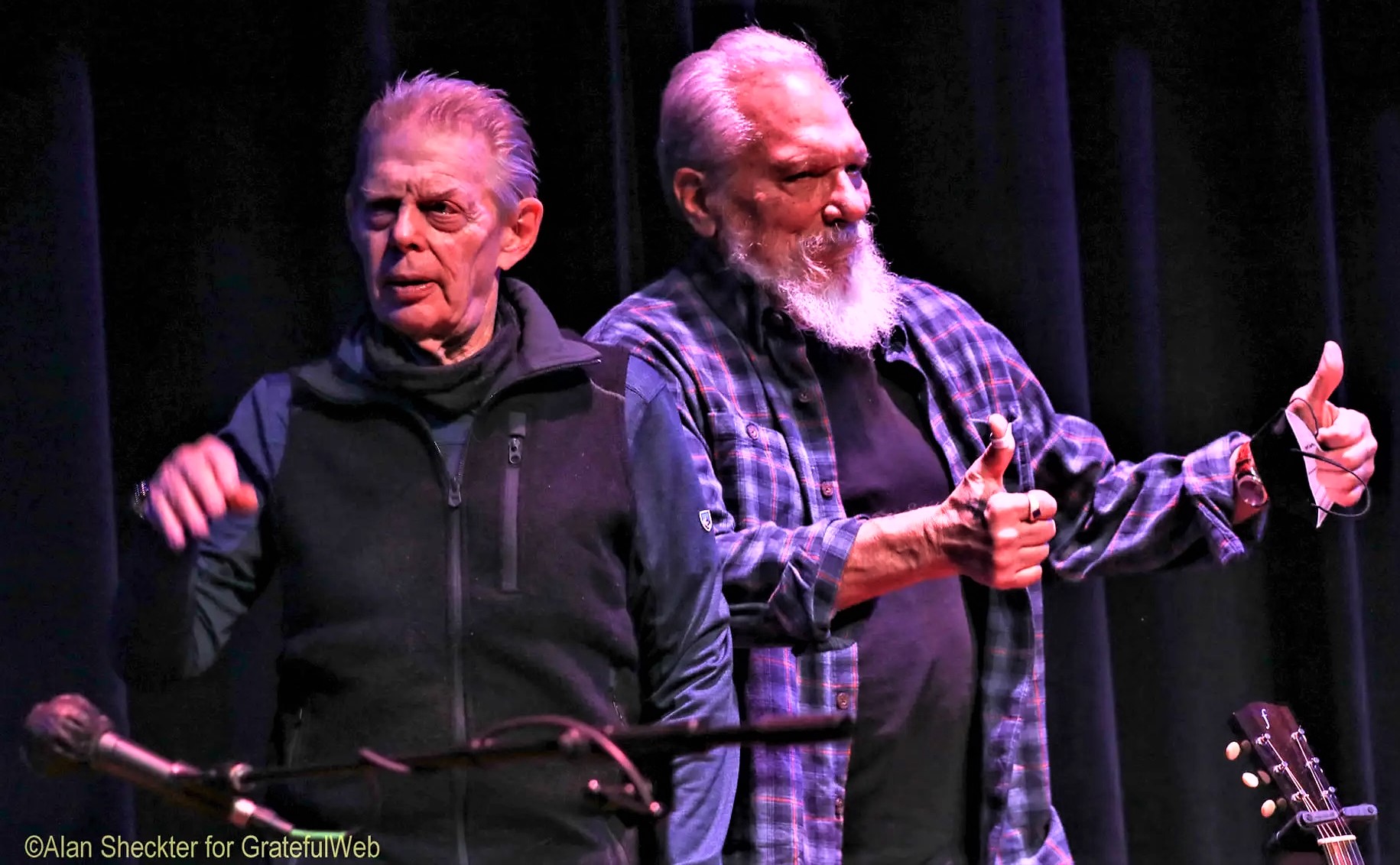 Kaukonen and Casady had just racked up a short spring Acoustic Tuna tour shortly before our conversation took place in the early days of June. This compact, 14-date leg brought them to several states that included Illinois, Ohio, and Pennsylvania, even a date at Kaukonen's home base on the Ranch, plus a handful of gigs around New York State.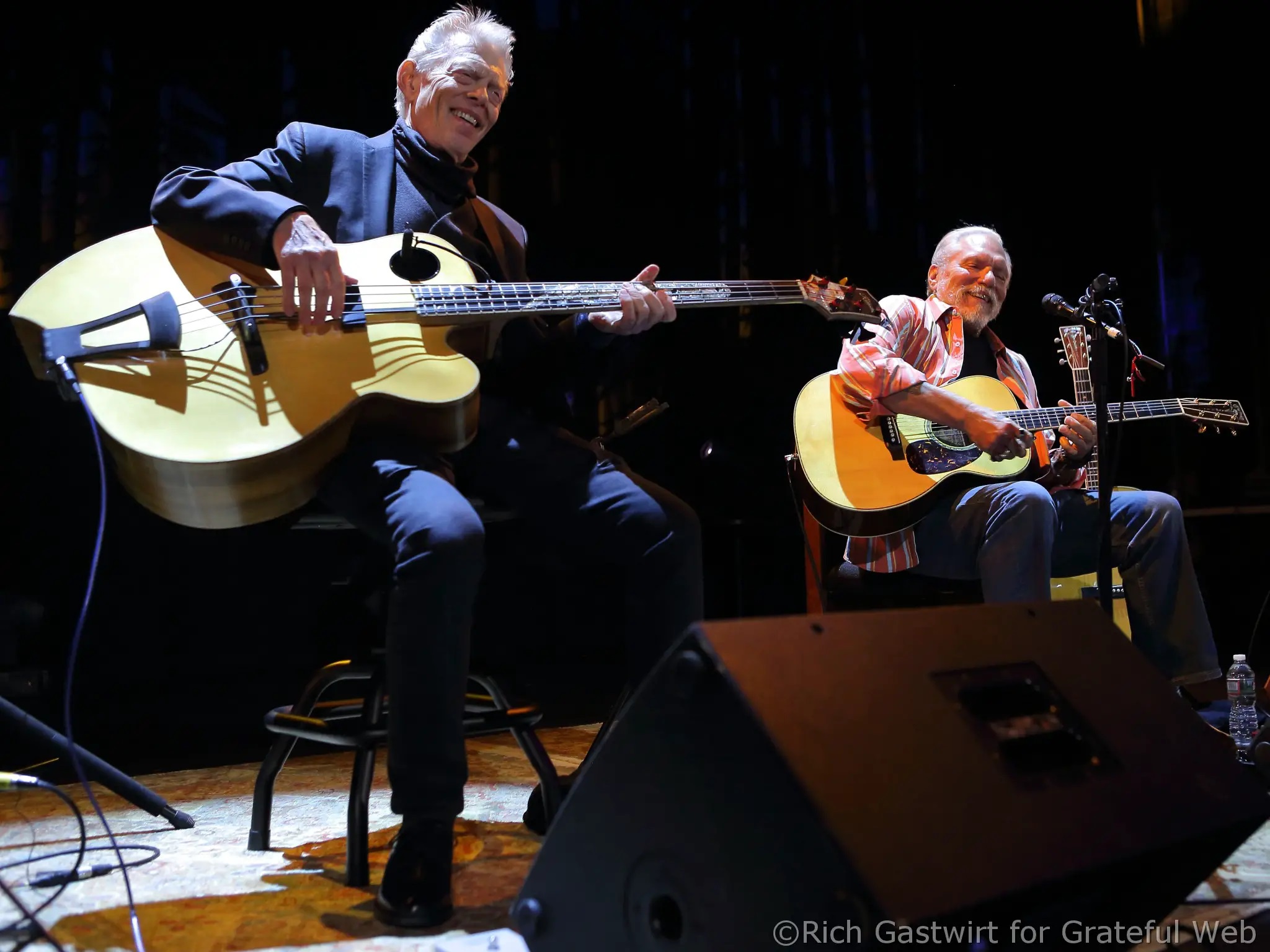 In mid-summer – on July 20 – Hot Tuna will be making a special appearance at the Great South Bay Music Festival, performing deep selections from both their Acoustic and Electric repertoires. This show – taking place in Patchogue, NY – will also feature supporting artists Dave Mason, The Fabulous Thunderbirds and the Kerry Kearney Band.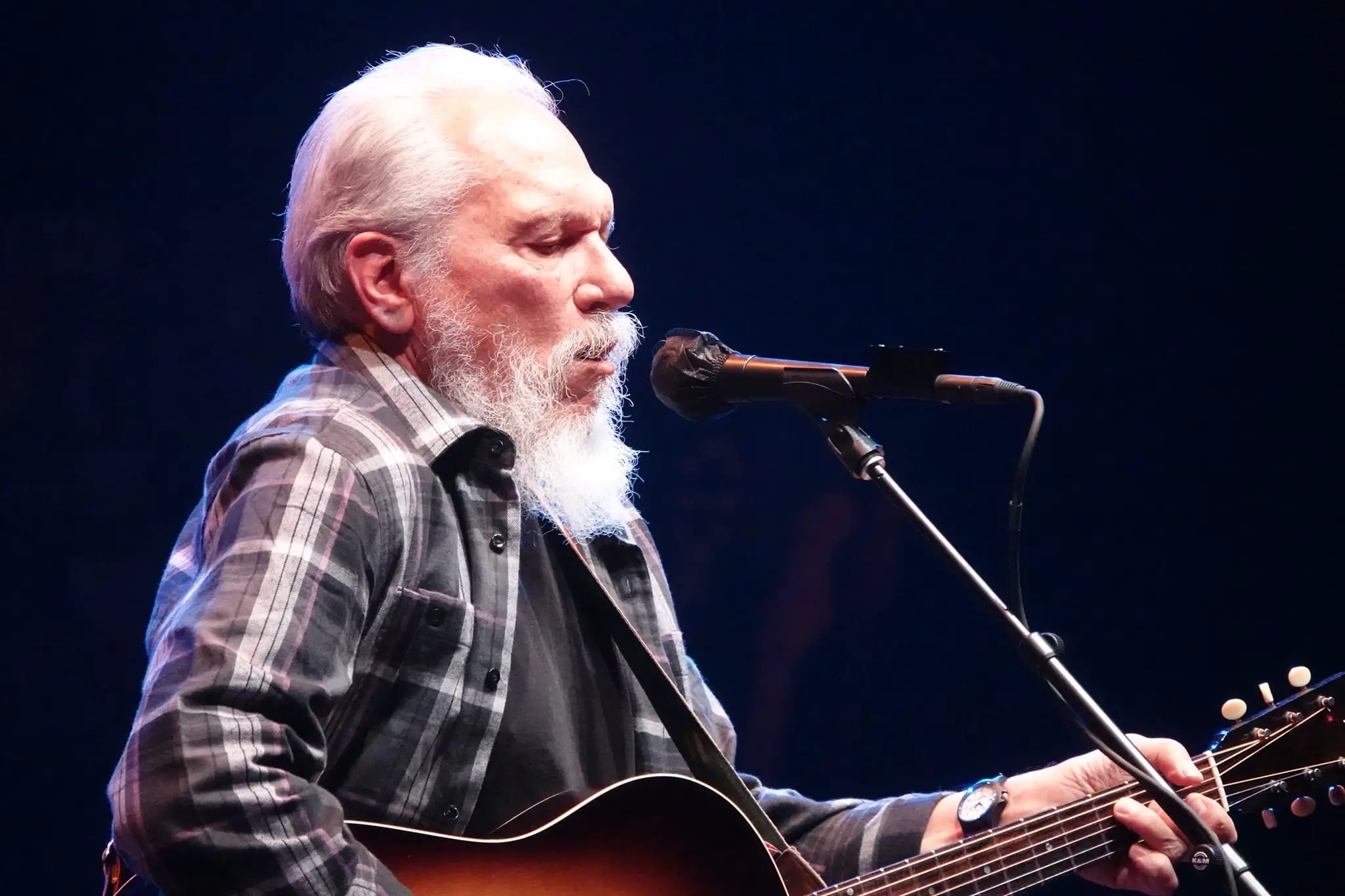 This special date falls right in the middle of Kaukonen's own 15-date solo tour, which starts on Saturday, June 10, in Edgartown, MA. That run of shows will include a few East Coast venues, as well as brief stops in the Pacific Northwest and the Rocky Mountain states of Colorado and Utah, and will run virtually into Tuna's final stretch in the fall.
So, the big Tuna Kahuna – the "Going Fishing Tour 2023" – kicks off in September, with an opening date in Rochester, NY, on Sept. 15. It will be a whirlwind, East Coast-focused tour, again with 14 dates, which hits some major sites, such as New York's Beacon Theatre, the Keswick Theatre in Philadelphia, the Warner Theatre in Washington, DC, and Mountain Stage in Blacksburg, VA. Then, the grand finale will be a headlining festival date on October 7, at the Suwanee Roots Revival, in Live Oak, FL. As one poster for Hot Tuna says: "Witness History, Folks! All we're saying. See them before you can't!" Accordingly, a complete list of the Tuna and JK solo shows follows at the end of this article.
As you will soon see, our conversation with Kaukonen was wide-ranging and densely packed, as he gave us an overview of the fall tour, his approach to song selections, preferences for gear, what he does in his downtime, and what lies around the next curve in the road. And – as he told us – the road still has many curves.
GW: Great to talk with you, Jorma. I've got my questions fairly well sorted out – it's kind of like songwriting: Trying to keep it simple, not too cluttered, and not too much redundancy. So I hope we'll keep it moving for you.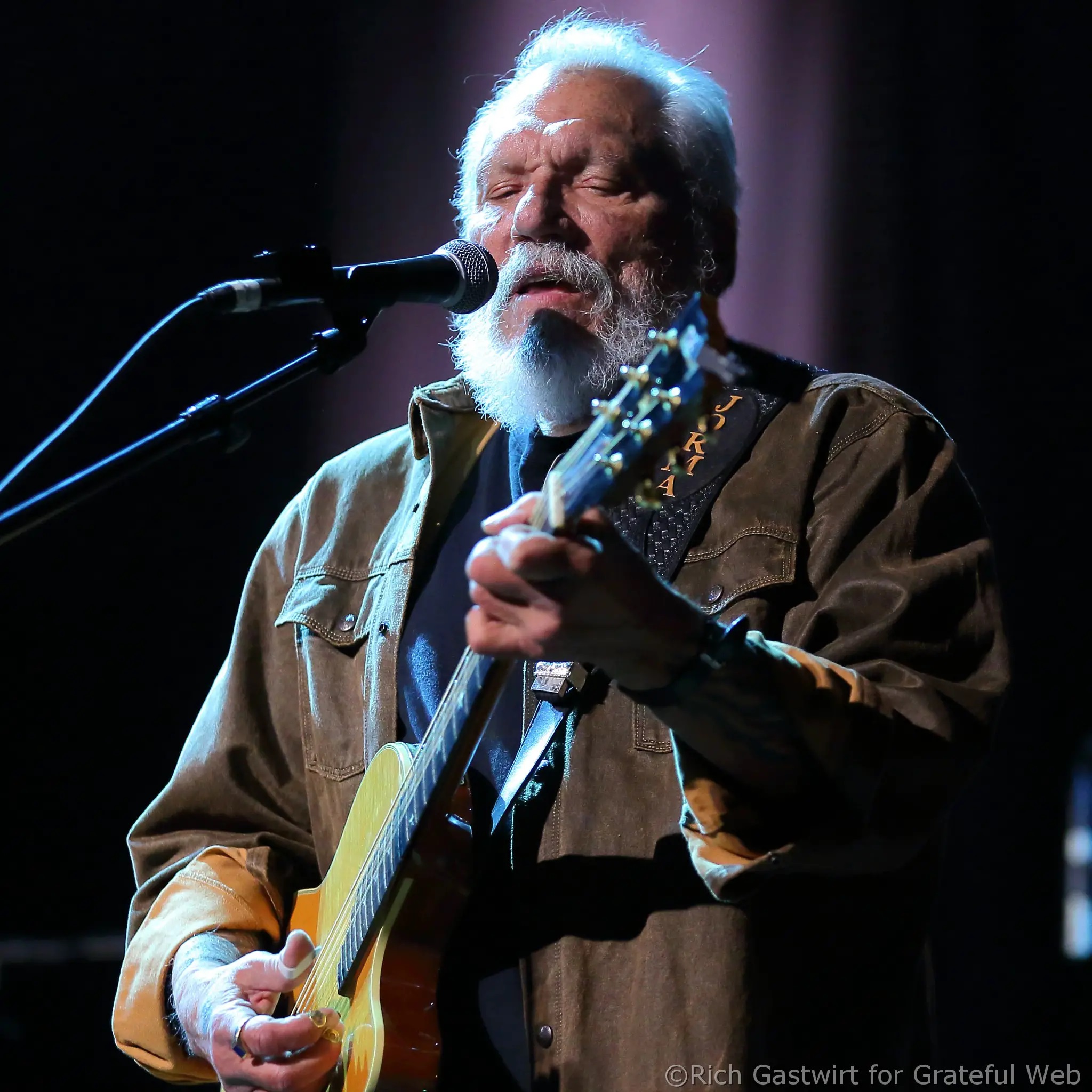 Kaukonen: Well, then – heh-heh – redundancy can be like a chorus for you, so don't worry about it!
GW: Heh – thanks! Well, it's going to be big year for you. So how's the summer going so far?
Kaukonen: So, my daughter just graduated from high school. That's been a pretty big one here at our house. And [next on the schedule] I'm leaving for Martha's Vineyard for some teaching stuff. Then I'm doing a short (solo) tour [over the summer], and then back here. I've got a bunch of Tuna stuff coming up [later in the year]. Lots of touring, which I'm pretty excited about. Y'know – guys who are in the music business at my age – we're pretty excited when people still want to hear us play!
GW: What kind of teaching are you doing in New England?
Kaukonen: It's a series of private workshops at Martha's Vineyard. There's a guy named David Wolff who has been a partner of mine in an online teaching thing called Breakdownway.com that we've been doing for years. And he's helped me out with teaching at Fur Peace, so this is gonna be a "Fur Peace on the Road" thing. We've got two weekends, two different classes. One session is a songwriting class. And the other one – it's a bunch of really good players, actually – I'm gonna have to throw a bunch of stuff at them that's complicated - heh-heh!
GW: So the name of your Hot Tuna tour this year is "Going Fishing", but you plan to keep working beyond that but in different ways.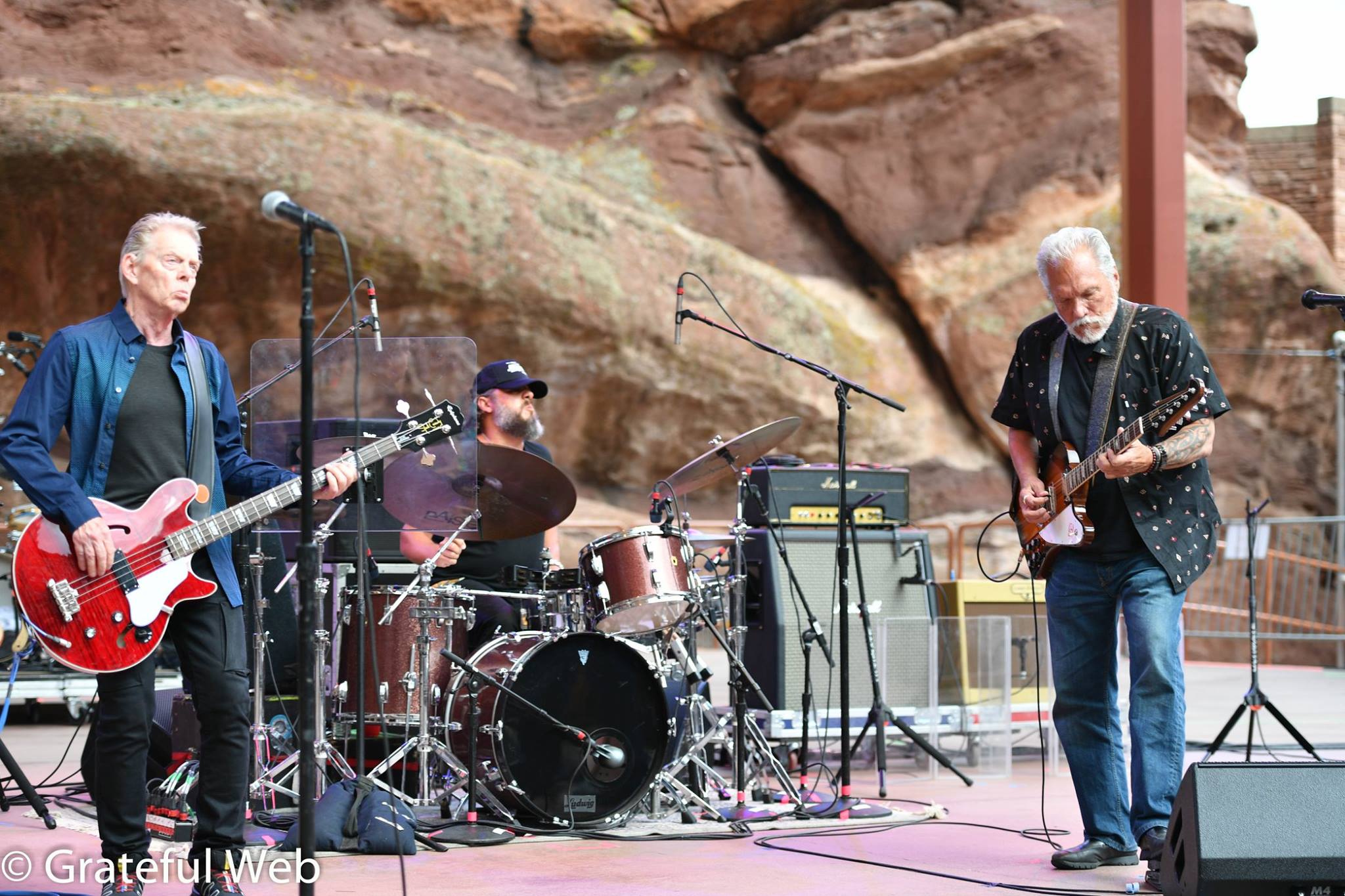 Kaukonen: Of course. So – heh – it's "Going Fishing", not "Gone Fishing"! We're drawing a close to the Electric Tuna thing. This will be our last tour of this iteration [of the band]. It's a bittersweet moment in a lot of ways, but, y'know, we think it's time. But, that being said, we're not idiots, either. We've learned from the best – heh-heh – like The Eagles. You can never say "Never." Right now, Jack and I are not stopping from [acoustic tours], and I'm not stopping from solo touring or any projects that might pop up. But we're just gonna put the electric band to bed – after this run.
GW: So Justin Guip has been your steady drummer in the latest version of the band and he'll be joining you again?
Kaukonen: Oh, absolutely! Justin's been our buddy for a long time, but, yeah, he's our drummer. He's The Guy. He'll definitely be there.
GW: Great. So could talk more about any other members or special guests who might drop in for selected shows?
Kaukonen: The answer is: We're working on some stuff, but it's still uncommitted. I don't want to spoil anything, but I think we're going to have a couple of exciting people pop up who will make for a great show.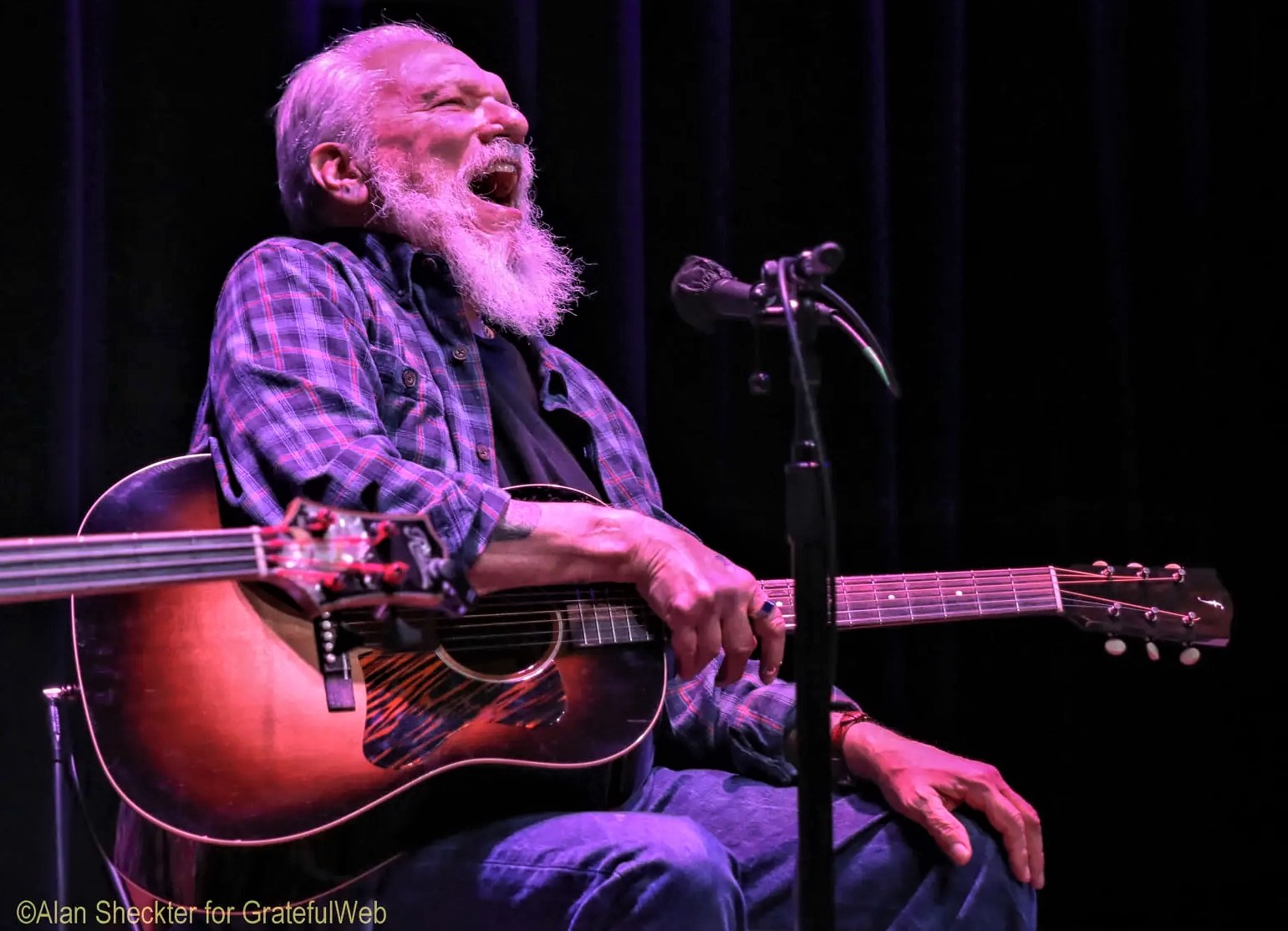 GW: I imagine your setlist will ebb and flow according to who's on board for a given show.
Kaukonen: Exactly. Y'know, at this point in our lives, we know so many really stellar musicians. It's not like the old days when you had to work stuff out ahead of time, do a lot of rehearsals. There are a lot of really cool people we can cut in at a moment's notice, and they won't let us down.
GW: Well, for example, I know that G.E. Smith has been on your [Fur Peace Ranch] faculty for a pretty long time, so it seems he would be a likely guest, when he's available.
Kaukonen: Undoubtedly!
GW: I'm curious whether you'd plan to record and release a live album or offer any streaming.
Kaukonen: Y'know, that's a really good question, and I think maybe we need to consider that. We just haven't given it a lot of thought. As you know, there's a bunch of logistics stuff that has to happen. Streaming has gotten a lot easier. A live album takes a little more forethought. We should consider [documenting the tour], though.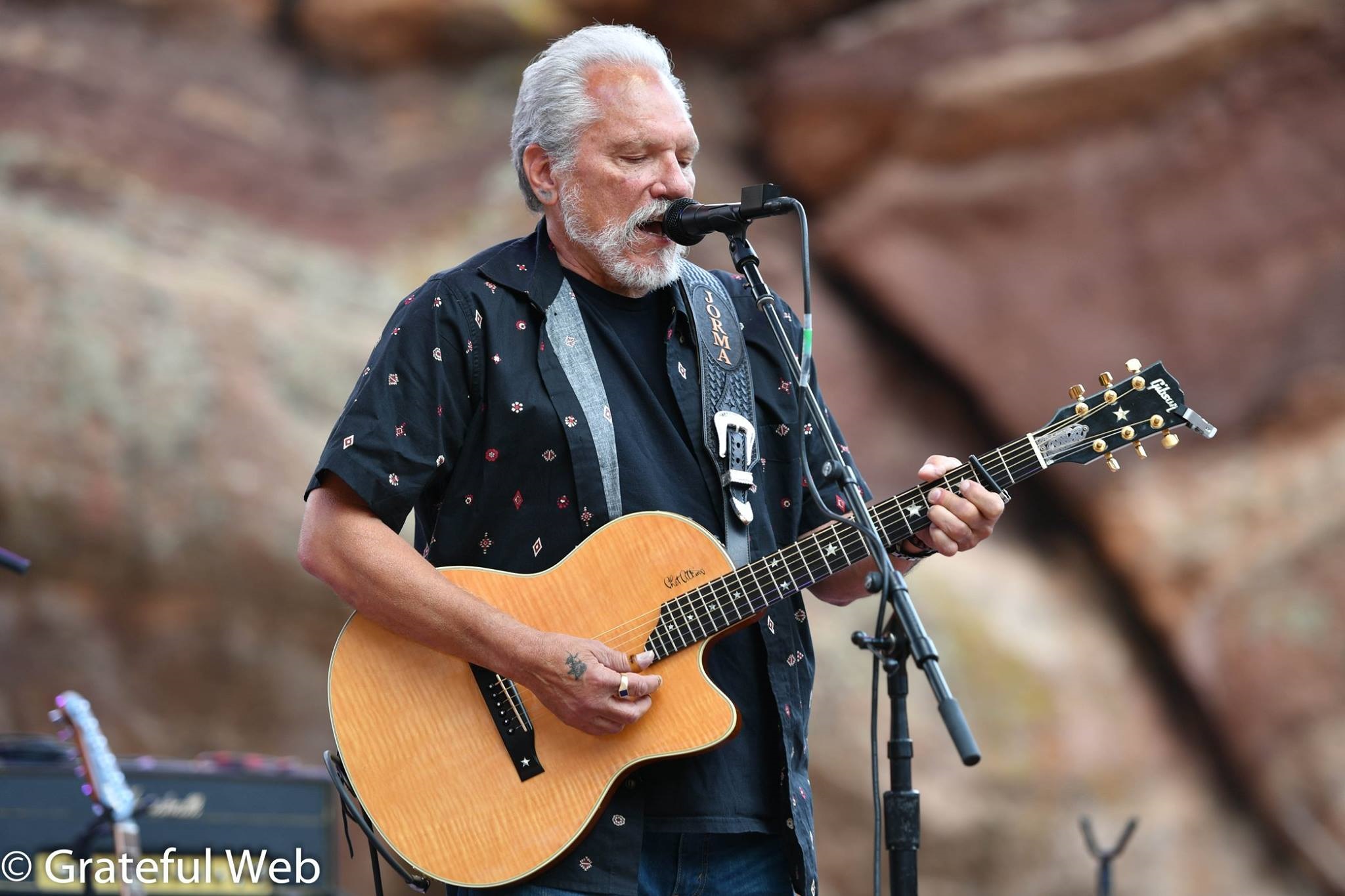 GW: I know Bobby [Weir] has been doing regular streaming of the Wolf Bros shows, and also with Dead & Co., since this year is their big finale, too. But they put up shows temporarily, so it's only for a few days. And you get the chance to hear it or to relive the show if you happened to go to a certain one.
Kaukonen: I love Bobby, and I appreciate the huge undertaking he's going through [for the fans].
GW: Well, I'd like to know more about your format with the Electric Tuna. Is it strictly electric, or more electro-acoustic, with Jack playing a jacked-in hollow-body bass? And do you still open up on lead and throw in harmonic feedback, or are you 'beyond that' now?
Kaukonen: No-no – of course not! Listen – as a guy who loves electric guitar, let me tell you that you're never beyond that! The Hot Tuna repertoire is a really interesting animal because we've been able to do a lot of stuff that started out as acoustic pieces. But [over time] they've become really effective electric pieces. But we [have a lot of songs to choose from] and we just [dig in] and just have a good time.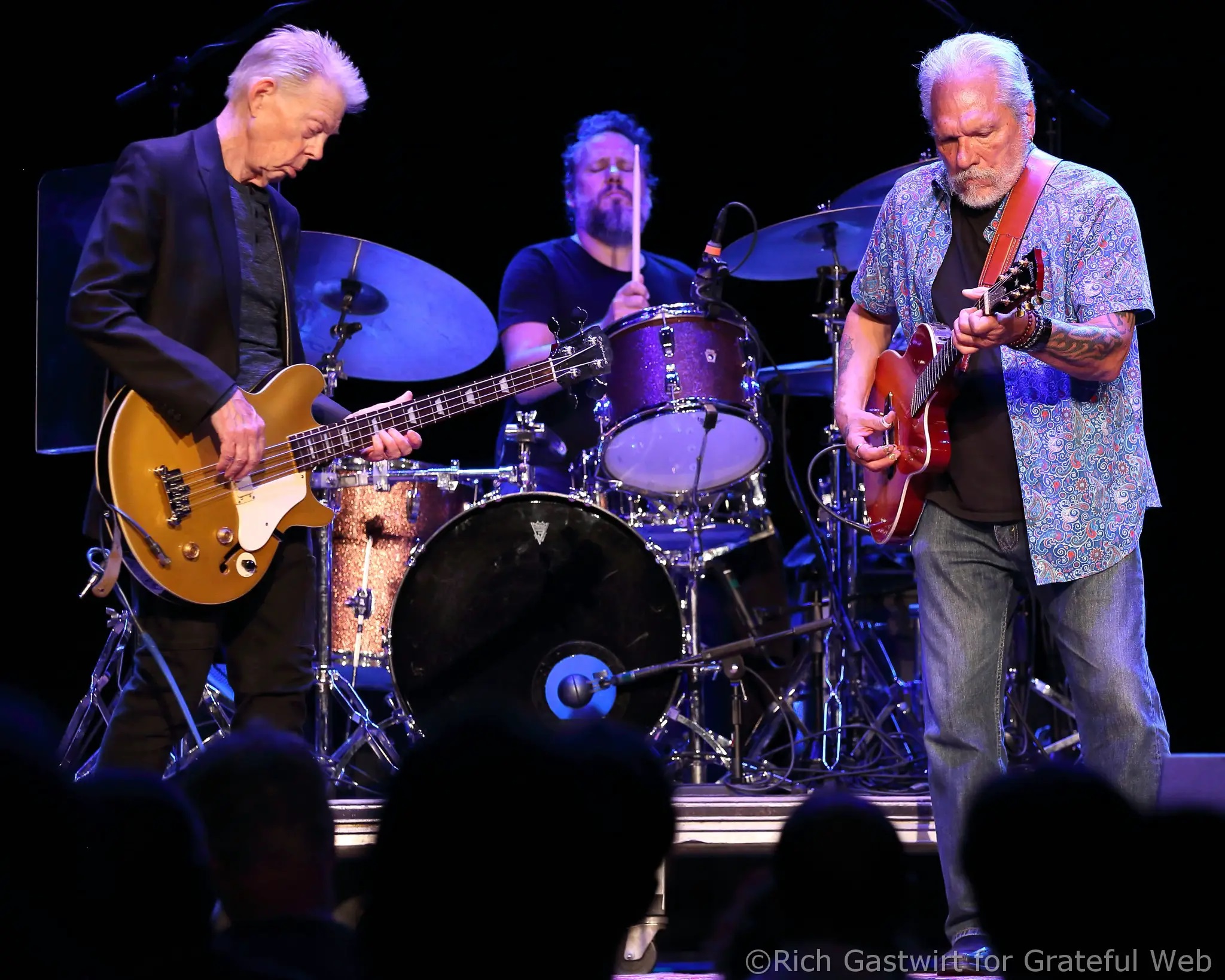 GW: Are there ever times in the Acoustic Tuna where Jack might play guitar, since he had originally been a guitarist himself, or does he just play acoustic bass for that?
Kaukonen: No, he just plays the acoustic bass for that. But, y'know, Jack is such an interesting cat, [because of starting] out as a guitar player. And in the Airplane, he'd play [rhythm] guitar whenever Paul [Kantner] sang "Fat Angel", and Marty [Balin] played bass for that. (As on the live recording of that song on the Jefferson Airplane album, Bless Its Pointed Little Head.) Think about that one for a minute!
GW: Very interesting – wasn't aware of that. As I recall from that album, there was a moment in the show that it was announced some members were going to take a break and a few of you carried on, kind of blowing off some energy. Right?
Kaukonen: Yes, correct.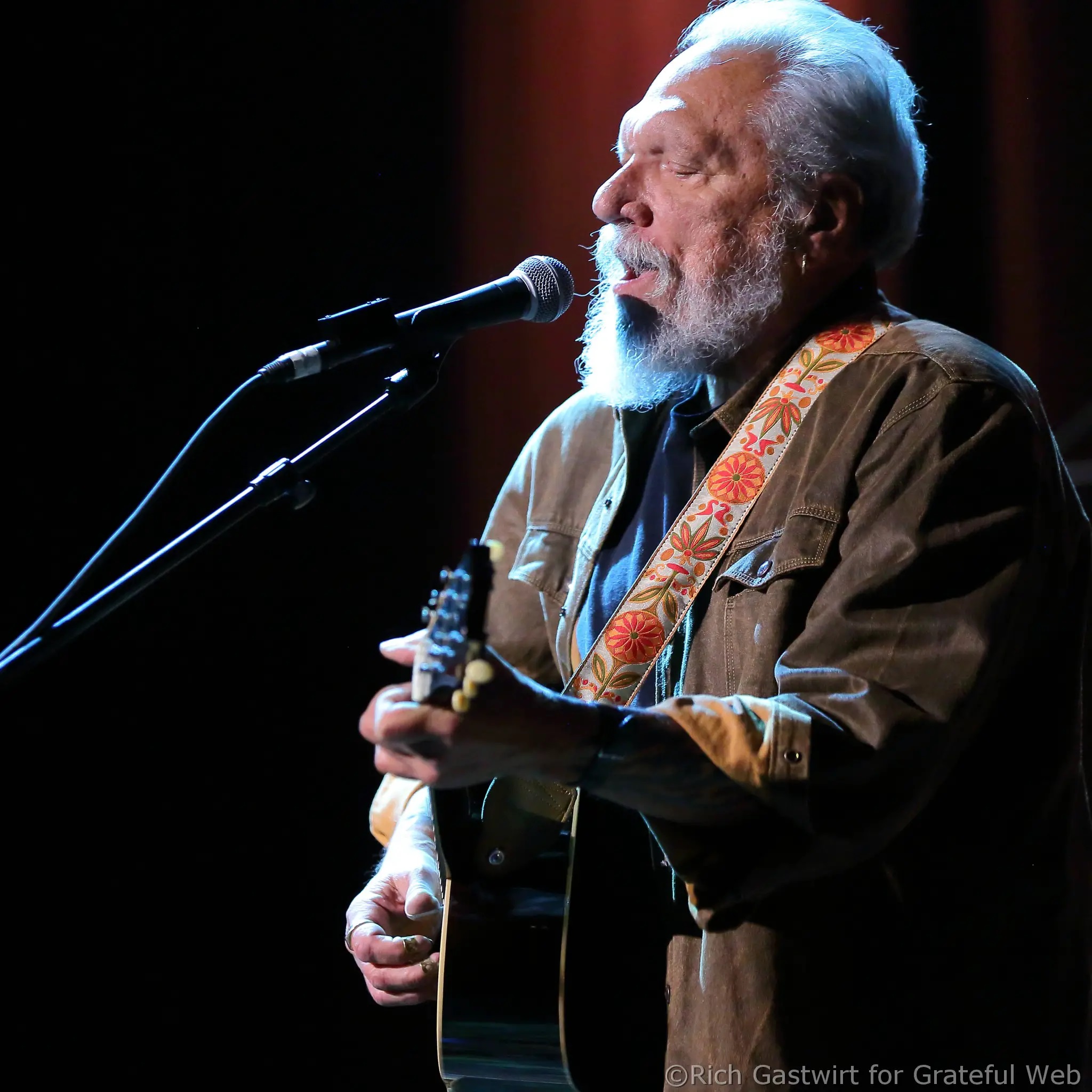 GW: Could you talk a bit about the primary guitars you'll be using? I know that Jack – at one point – had used some Alembic basses (which were custom-made). Do you use any custom-made or modified guitars?
Kaukonen: Well, in the electric shows, Jack will be playing the "Jack Casady Signature Model" Epiphone bass. Back in 1998, Jack worked with [guitar designer] J.T. Riboloff of Epiphone, who designed new pick-ups for this bass that had been called the Les Paul Gold-Top Bass. (A semi-hollow-bodied bass that Jack had used before but wanted to have modified to improve presence in the mix with other instruments.) This became a line of basses has been in production since the late-1990s, and they've sold a lot of them. It's a very affordable, fantastic bass. And Jack's been playing [one of these basses] off-the-shelf, unmodified, for well over 20 years now. Unbelievable!
So that's what he'll use for our electric thing. And for the acoustic gigs, he uses a hand-made bass from a [luthier] in northern California. On my end, for the finger-style Tuna songs, for the most part, I [mostly] play a 1993 Gibson SST. It's an electric, Chet Atkins-type [semi-hollow-body] model that's supposed to sound like an acoustic. It doesn't, really. But it allows you to play with heavy-gauge strings, for finger-picking stuff, and it tends not to distort in the same way that an electric guitar does. So it's very effective for that.
For the electric-guitar things, I've been using my Airplane-style Gibson ES 345 (a semi-hollow body guitar) for the last couple of tours. But I've gotta say it's not an original one. When the Airplane got their Grammy Lifetime Achievement Award in 2016, the Gibson Guitars' custom shop replicated my 1964 ES 345, which I played for that gig. And I still use it occasionally. So I might have that and one of my [Gibson] Les Pauls with me, but I think I'm going to use my Firebird guitars for the rock 'n' roll stuff. Again, they're not original models, but, actually, from the early '90s. And I've changed out the electronics on them, different 'pots', etc. But the guitars themselves are pretty much stock-looking.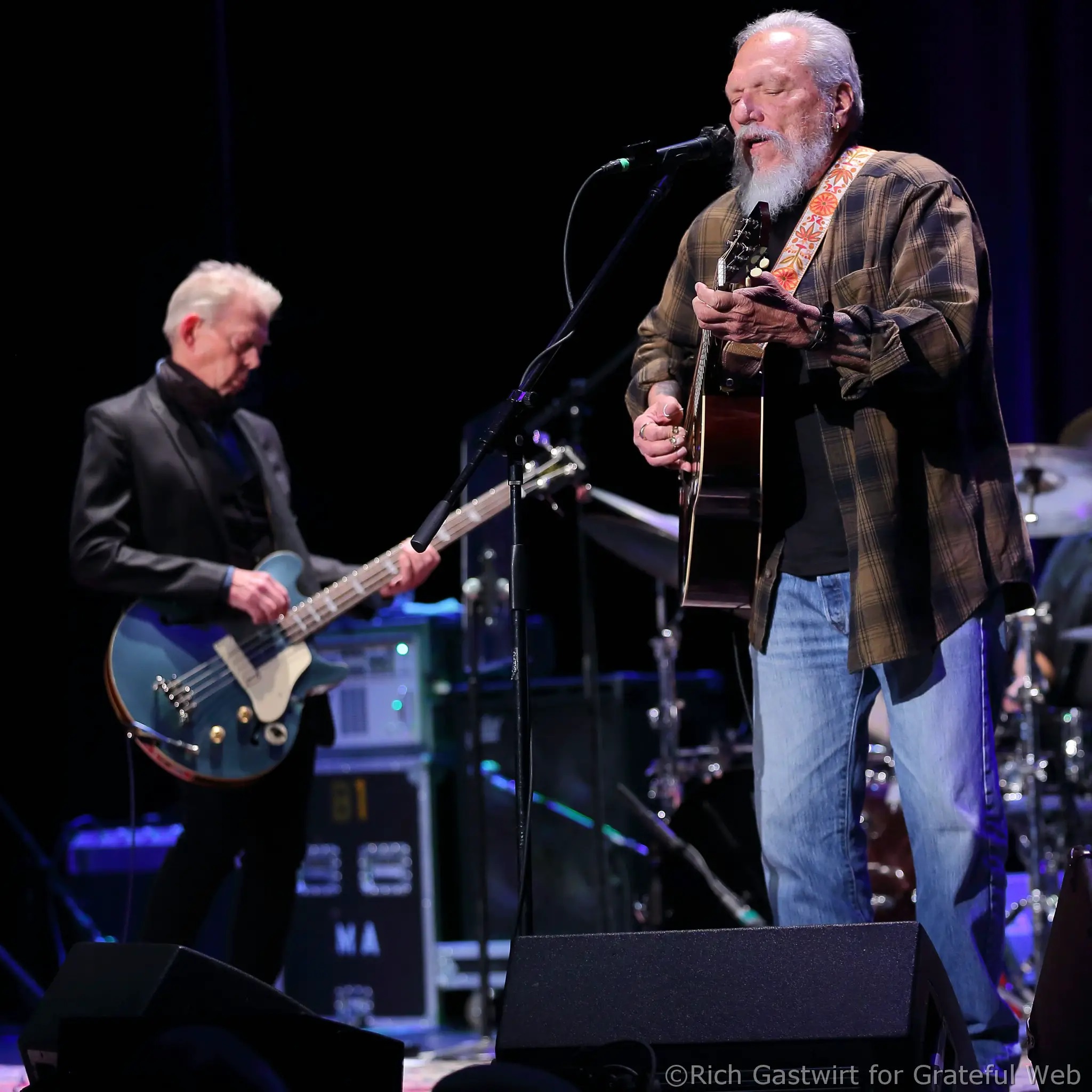 GW: And then, how about amps and effects?
Kaukonen: For the finger-picking stuff, I'll be using a 1962 Fender Pro, with a single 15-inch speaker, that Jack gave me for a present last year. He had bought it new. And I'll be using a Louis Electric Deltone for the mind-bending, wall-distorting, rock 'n' roll guitar. The company is from New Jersey, and it's like a souped-up [Fender] Deluxe. But that '62 Fender Pro, that's a real rarity, really cool for all the finger-picking tunes.
I'll also be using [an assortment] of overdrive pedals, and I've got an original 1965 Thomas Organ Co. wah-wah pedal – same one I used in the Airplane. And I'll probably have a gaggle of interesting delay [pedals]. The kids who use these pedals today, they write [whole songs based around the effects]. But that's not me. I like to turn these pedals loose and have them do eccentric, unpredictable things. So, y'know, I wouldn't use any of these for a whole song, but I might kick into one of them in the middle of a solo.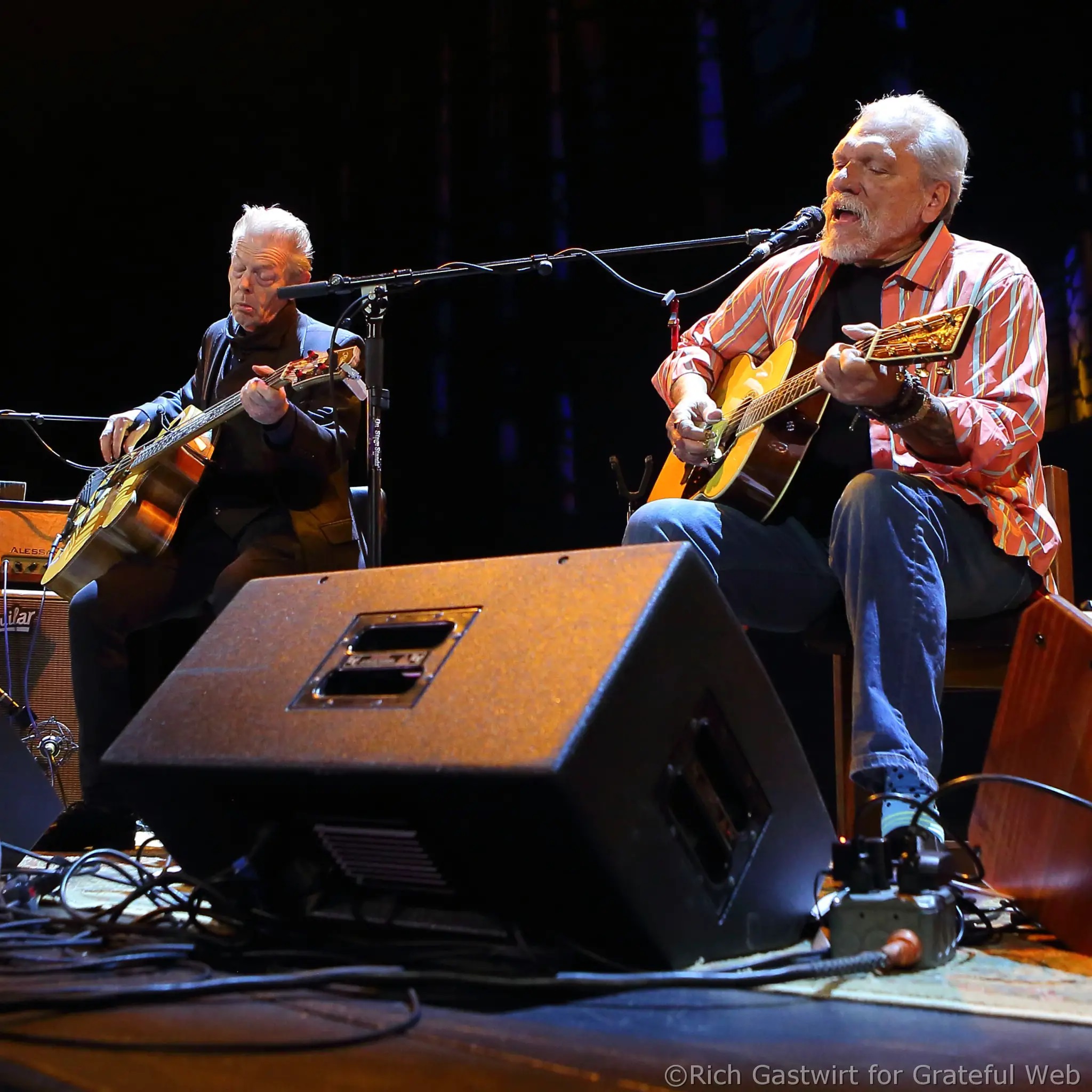 GW: What's your preference in terms of production values? Sounds like you're using stage amplification, whereas some folks just DI (direct injection – running straight into the PA board) their instruments and add some signal processing.
Kaukonen: Yeah, that's a good question for the geeks who love that stuff. That's never really done it for me. Whatever works for you, that's the way to go. But I like dealing with stage volume and to be able to 'work' the amp. And different amps get different sounds. And I like the actual sound on stage – I don't like in-ear monitors. I sorta barely tried 'em once, and I said, "Naaahh, that's not for me." To me, it was kinda like washing your feet with your socks on, or – heh – having safe sex. It's just not as much fun!
GW: So – heh-heh – you're not an in-ear monitor guy – good – got it!
Kaukonen: Well, this band doesn't do anything with vocal harmonies, and I recognize the importance of in-ear monitors for people who [have a lot of harmonies]. We're very simple, and we just don't need that kind of thing. If we had [multiple vocalists], then we'd probably use them, but we don't.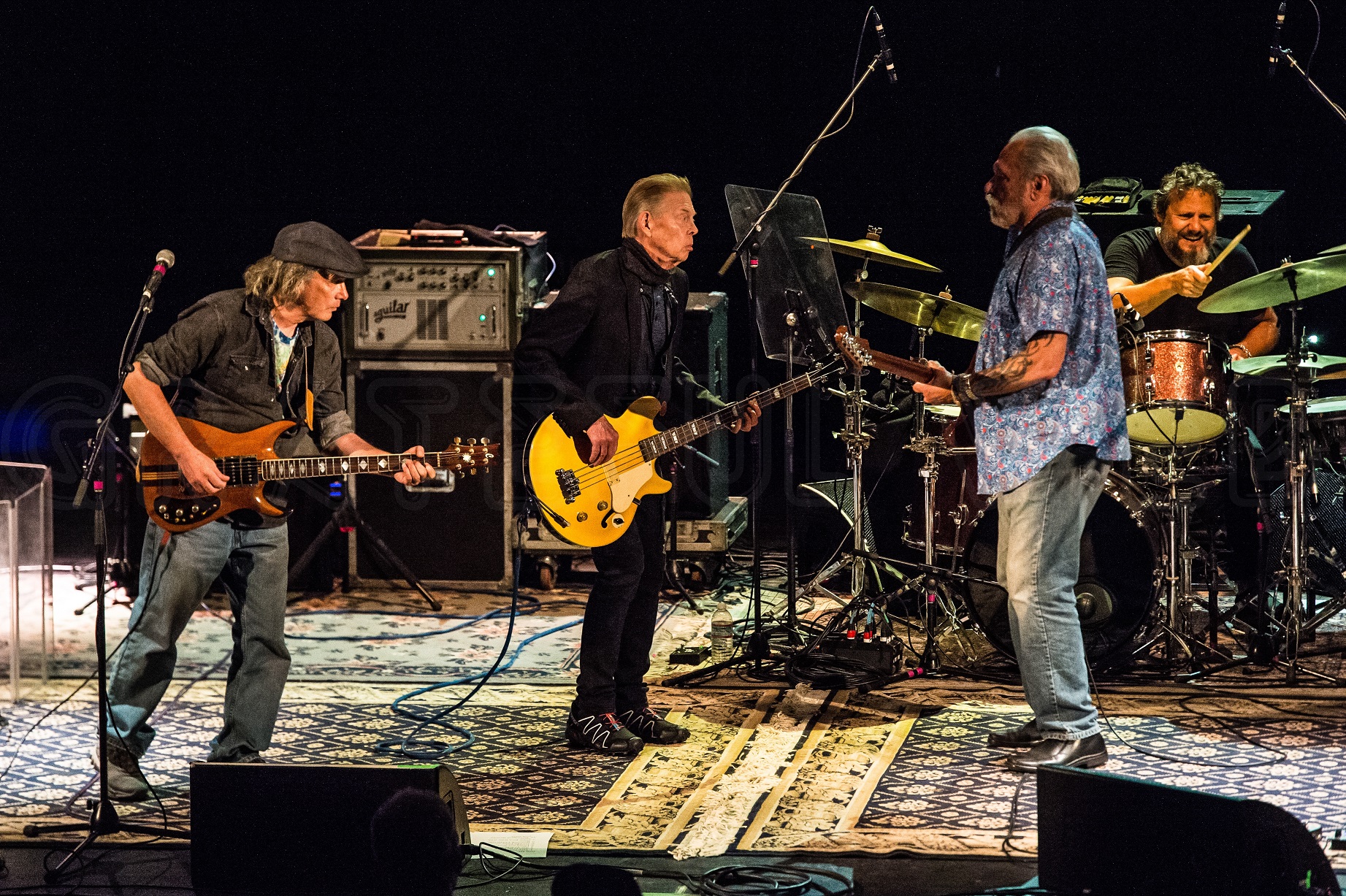 GW: As you and Jack moved more into Hot Tuna and harmonic feedback wasn't used as much in a psychedelic way, did the psychedelic DNA still come through in your shows and does it now?
Kaukonen: Oh, absolutely. Back in the early '70s, the stage volume was as much part of the show as the PA. Our stage set-up – and I'm looking at a photo of it right now – was not as [complex] as the Dead's Wall of Sound (GD's legendary mid-'70s amp and PA speaker array). Not quite that dramatic, but a very similar thing. But these days, the PAs are incredibly good, and stage volume is not the same. It's just different. I've got this one friend who remembers the old sound, and he says, "Yeahhh, man. . .I just loved it when you guys used to drop those big 'bombs' on stage." And I tell him: "Look – you're never going to hear it like that again, because we had all these huge amps making that happen."
Back then, we had dual-quad cabinets (two-cabinet stacks, with four speakers in each cabinet), like a Marshall or Hi-Watt, the effect was very different. We can still do some of that, but we're depending on the PA to do a lot more of the [volume] work for us. So, yeah, it's going to be a little bit different now, but don't worry: I can guarantee – there's going to be plenty of harmonic feedback!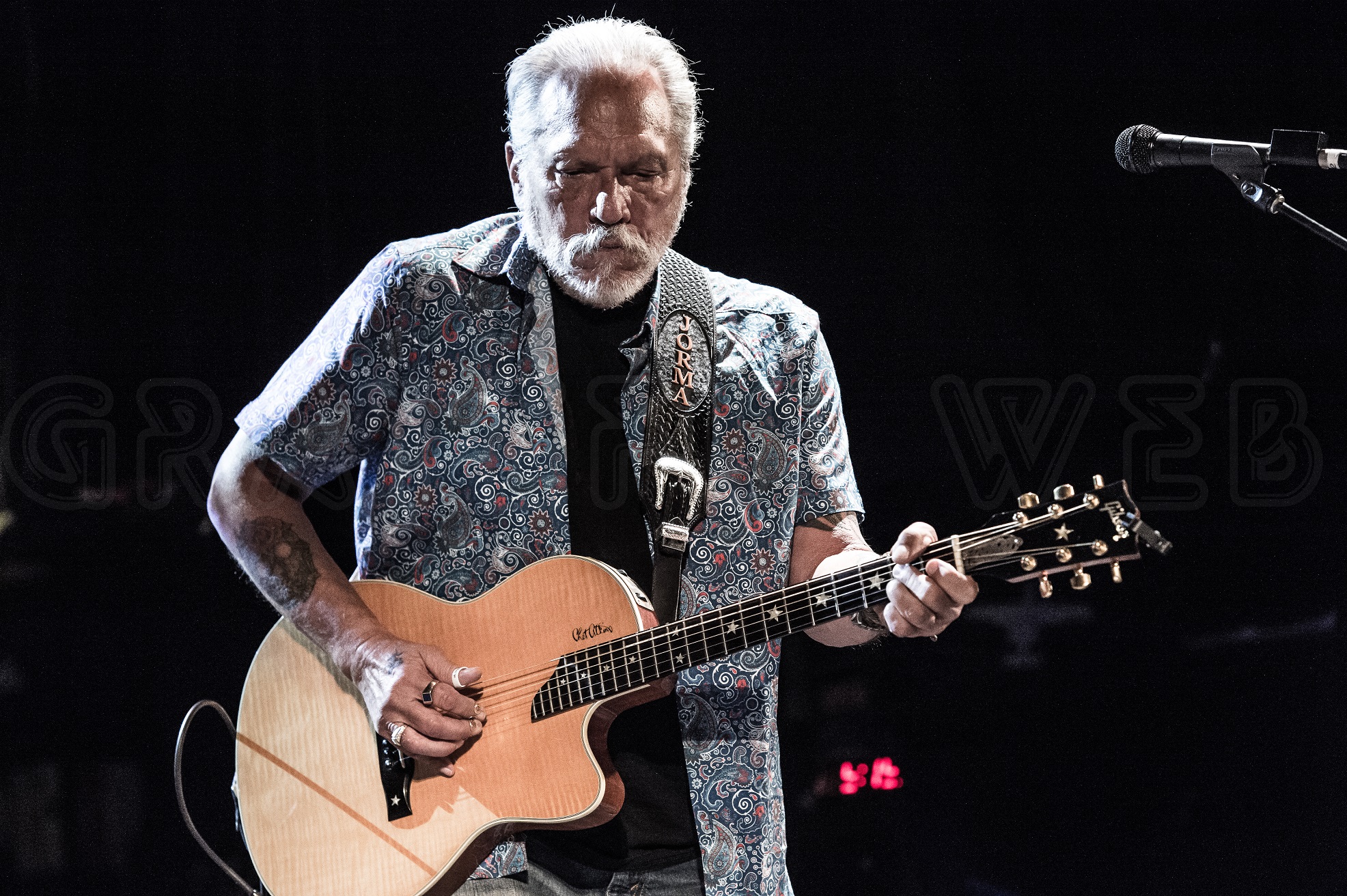 GW: Maybe somewhat in the distant past, Hot Tuna did a fair amount of covers. And I know that for your The River Flows project with John Hurlbut you did a Roger McGuinn cover ['The Ballad of Easy Rider", and source of the album's name]. So are you still doing a mix with some covers thrown in, perhaps some that might not be as familiar to people?
Kaukonen: Not in that same kind of way. Not to spoil anything – and nobody's heard this song – but I've got a songwriter friend named Frank Goodman. He wrote this song – it's not a psychedelic song, it's just a "song" song – called "Where Have My Old Friends Gone?" That's something that's going to be heard for the first time with Hot Tuna this summer. And then Johnny [Hurlbut] and I, by the way, are just getting ready to do another album. Johnny likes [to do] songs he loves, and I'll play them with him. But, y'know, that's not really what Tuna does. It's not that I don't like other people's songs. I listen to so much music. I just have difficulty really walking in somebody else's shoe in a productive way – most of the time. But we've still got a little time to think about things between now and then. You never know!
GW: Thanks. Not really trying to be a 'spoiler' and give away your whole plot. I just like to give readers - especially folks who might plan to come to more than one show – some idea of what they can look forward to. It maybe creates slightly more anticipation.
Kaukonen: Well, I've got some good news about that. We tend to be moderately repetitive with our electric stuff because our repertoire for that is smaller than our acoustic repertoire. But, as I mentioned, we've still got time to unearth some things, so I'm not going to close the door on that. So my goal when I do shows is to have enough songs that we don't duplicate set lists on consecutive nights. We still know a lot of songs, so we can do that.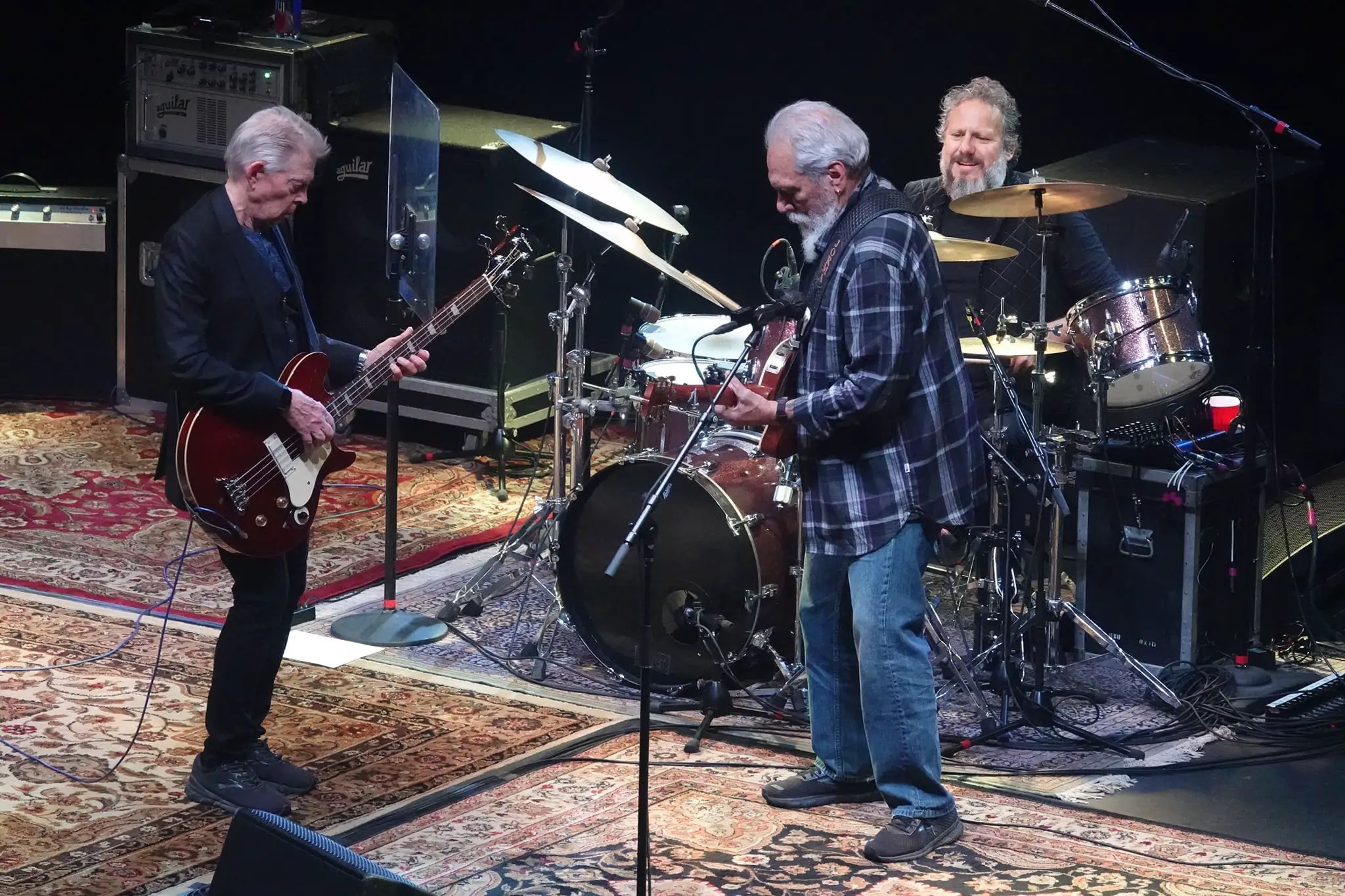 GW: As far as your personal songwriting, I know that you've written autobiographical songs in the past, sometimes about transitions. And now, you're on the verge of a fairly big one. Do you have any new songs that you've been working on that maybe speak to the situation?
Kaukonen: Probably not in time for this tour, but you're absolutely right. Y'know, transitions are a great time to write songs. And I am sort of been delving into [a few ideas]. So if I get lucky and get something finished, then you're gonna hear it. Otherwise, it's probably going to be early next year.
GW: We touched on [the possibility of] documenting and streaming shows before. But with digital recording being a lot easier now than good ole analog, other artists – such as Bob Weir and Phish – have done a lot to make shows available. And I know you and the Ranch team film performances at FPR and put selected cuts up on YouTube. So maybe you'll be doing some of that?
Kaukonen: That's a really good idea. But it's not something I get real involved in. Y'know, Bobby is such a hands-on guy with all of that, and I'm sure Trey [Anastasio] is, too. I'd need to talk about that with my wife Vanessa [and others] and see what we could do. It's definitely easier to do these days. So why not?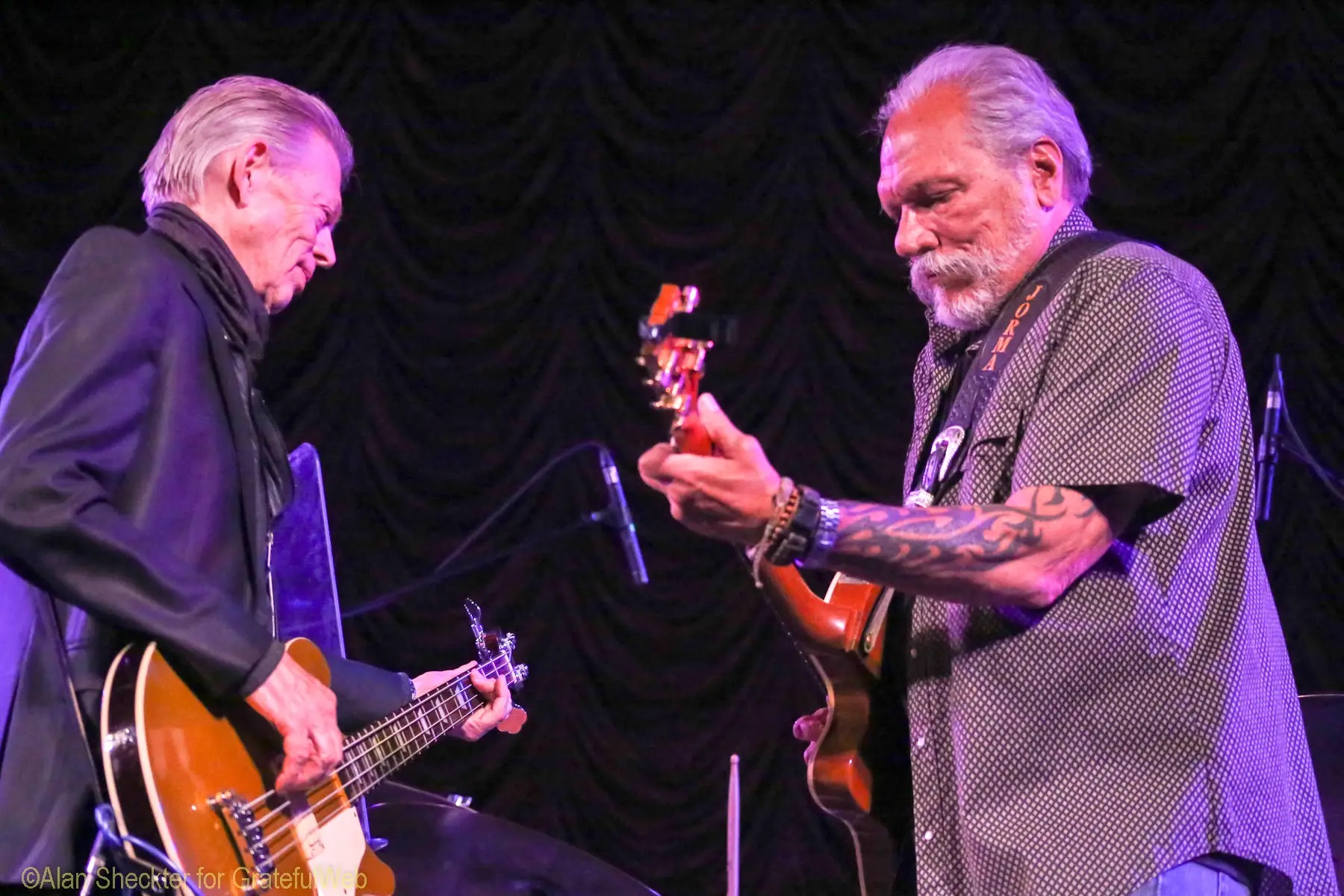 GW: Would you say you have a big budget for this tour? And do you have all of your dates booked, or is there the possibility that you could still add any other cities and venues?
Kaukonen: Y'know, as of right now, all of the dates are booked. But, as with everything else, you never know. We'll just have to see how things evolve.
GW: I saw on the Fur Peace website that your workshop schedule is blank, and you mentioned the online training on Breakdownway.com before. So will anyone, such as G.E. [Smith], be taking up the slack on the teaching while you're away on the road?
Kaukonen: The thing is, when Covid happened, that changed everything. And I know we're not alone. I'm just making an observation, not complaining about it. As a result of the Covid period, we're not doing in-person workshops anymore. That could change in a year. Who knows? All instruction is online now [on Breakdownway.com], and we have a video studio at the Ranch, so we use it for that purpose. We're sort of a work-in-progress on deciding what to do with the in-person stuff. But we are still doing shows out here. We're just going to see what happens.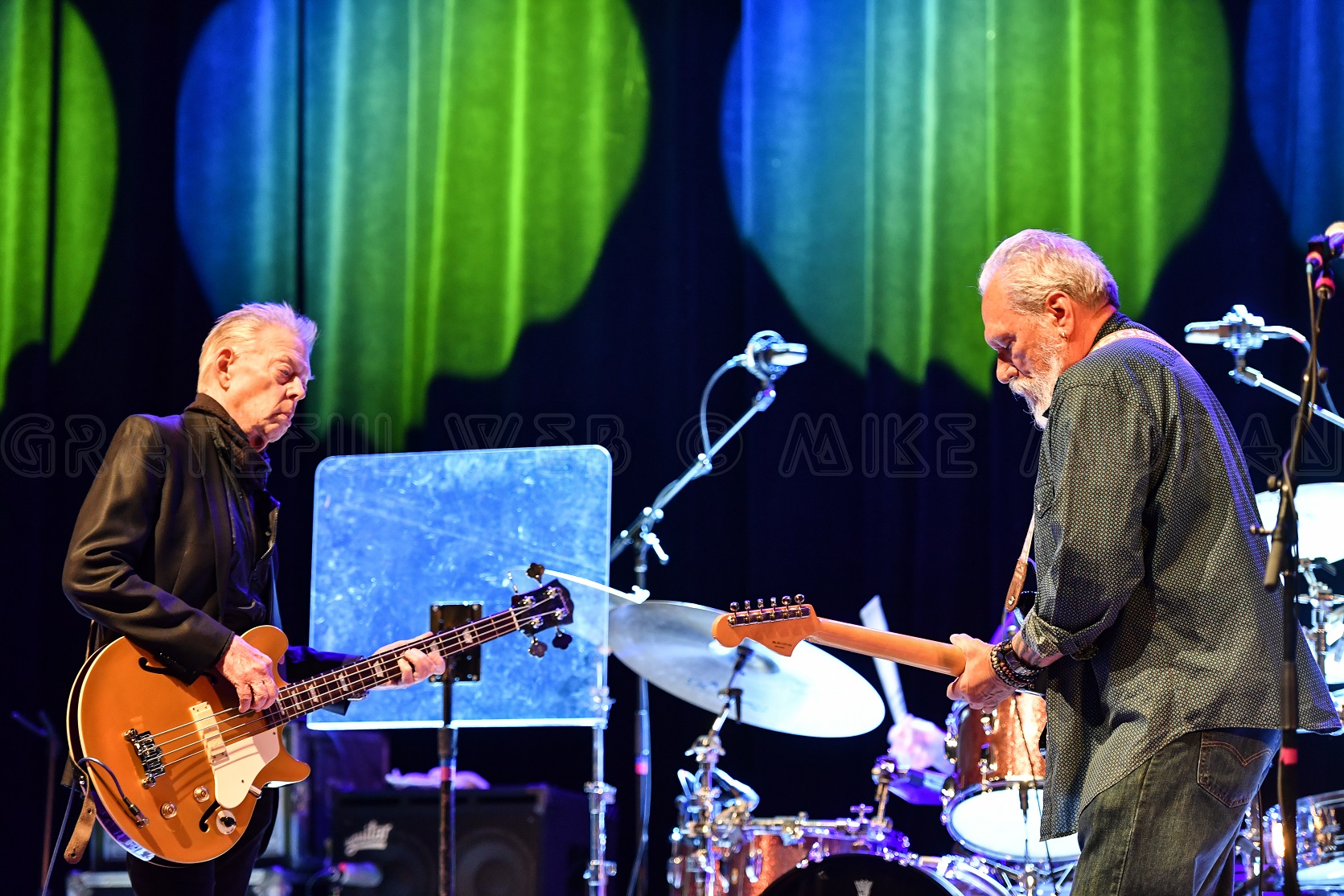 GW: Just wondering, with everything you have going on, what do you do for fun? And are you ever able to get out and see other acts, or see some of your friends playing on the West Coast when you're out there?
Kaukonen: Well, that's a funny thing, kind of the curse of the job. Usually, when we're out on the road, it's exceedingly rare when we have a chance to see anyone else. Of course, I'd love to! But when we're gigging, we try to schedule as few days off in between – without killing ourselves, of course, because every day you're not working costs you money. Food, lodging, etc. for the whole tour crew. So the answer is: Not as much as I'd like to!
GW: Well, since you said you listen to a lot of music, what kinds of things are you listening to?
Kaukonen: Heh – Funny you should mention that. I'm a huge Mary Chapin Carpenter fan, and I've been listening to a double album of hers from a couple of years ago, called Between the Dirt and Stars. I just love her writing and her performances, so that's been in heavy rotation. And I've been down the Nancy Griffith rabbit hole lately, too. Haven't been listening that much to pure guitar music lately, more [balladry like this], but it's always changing.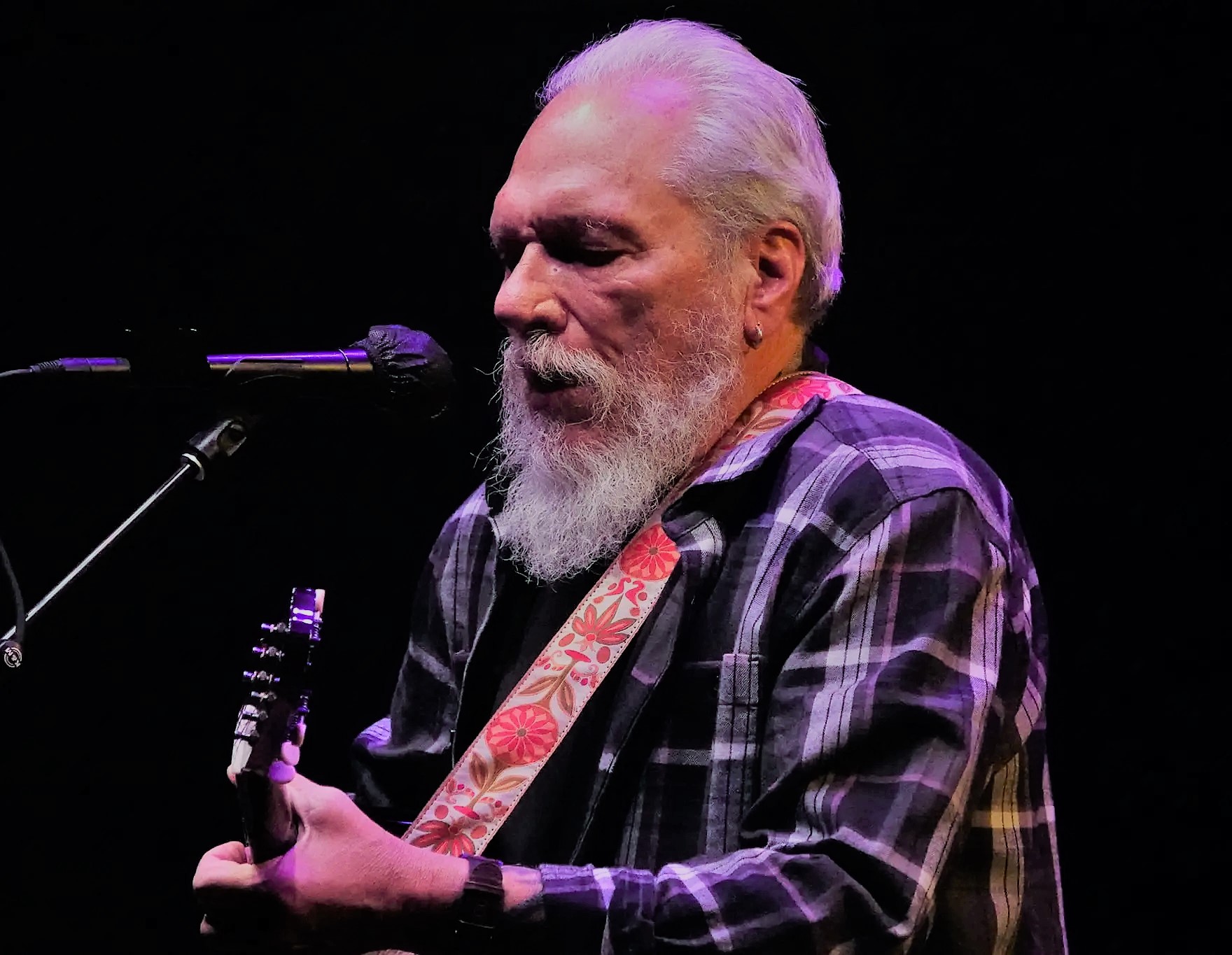 GW: I'm sure you've heard the expression that life can only be understood in reverse, but you have to live it forward. And I know you've written a biography called Been So Long. So are you at all nostalgic for other eras, or did you manage to pretty much get all of that out of your system?
Kaukonen: Yes! I'm definitely one of those "living life forward" kind of guys. In the normal world, I'd be a great-grandfather by now. But – in this one – I've got a 25-year-old son and a 17-year-old daughter. So they're not interested in that looking-backward BS. I'm not saying that having kids keeps you young, but it does keep you involved in a positive way.
GW: OK – so if you don't mind one last bit of flashback, I have more question. And then we're done!
Kaukonen: Cool!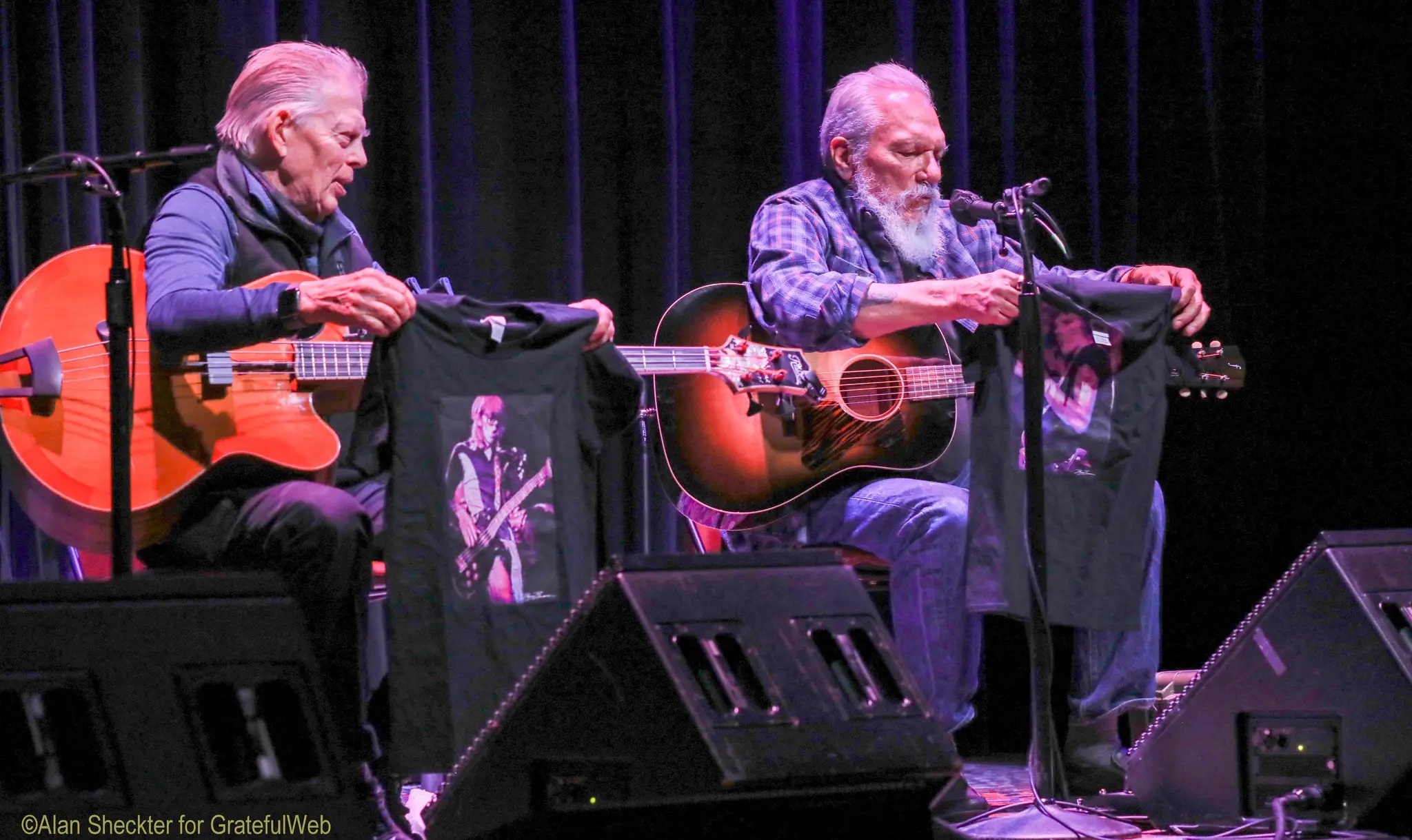 GW: I recently saw a DVD of an old San Francisco concert broadcast recorded for public television by KQED-TV in 1970, filmed at the Family Dog Ballroom. It had Santana, the Dead, and of course the Airplane. Each band got a couple of songs, and then, at the end, a bunch of you came out and had a big jam. I was really struck by the camaraderie of the scene at the time. I was just wondering how much of that was an illusion, or if there really was a lot of cross-pollination that went on in the SF scene. And did that break down and become more competitive over time?
Kaukonen: Yeah, I know that film you're talking about. That's some really cool stuff. I think, in a lot of ways, it was a zeitgeist (spirit of the age) for us. Everybody was recording at Wally Heider's studio, we all knew each other and everything was exciting and new. So there wasn't a lot of egotistical [posturing]. Everyone just had a good time hanging out with their buddies and playing. As simple as that.
GW: I've always been a fan of John Cippolina (of the San Francisco-based band Quicksilver Messenger Service). Y'know, his use of vibrato and the tremolo bar...
Kaukonen: Awesome guitar player! No one else like him. He was certainly the King of the Biggsby thing.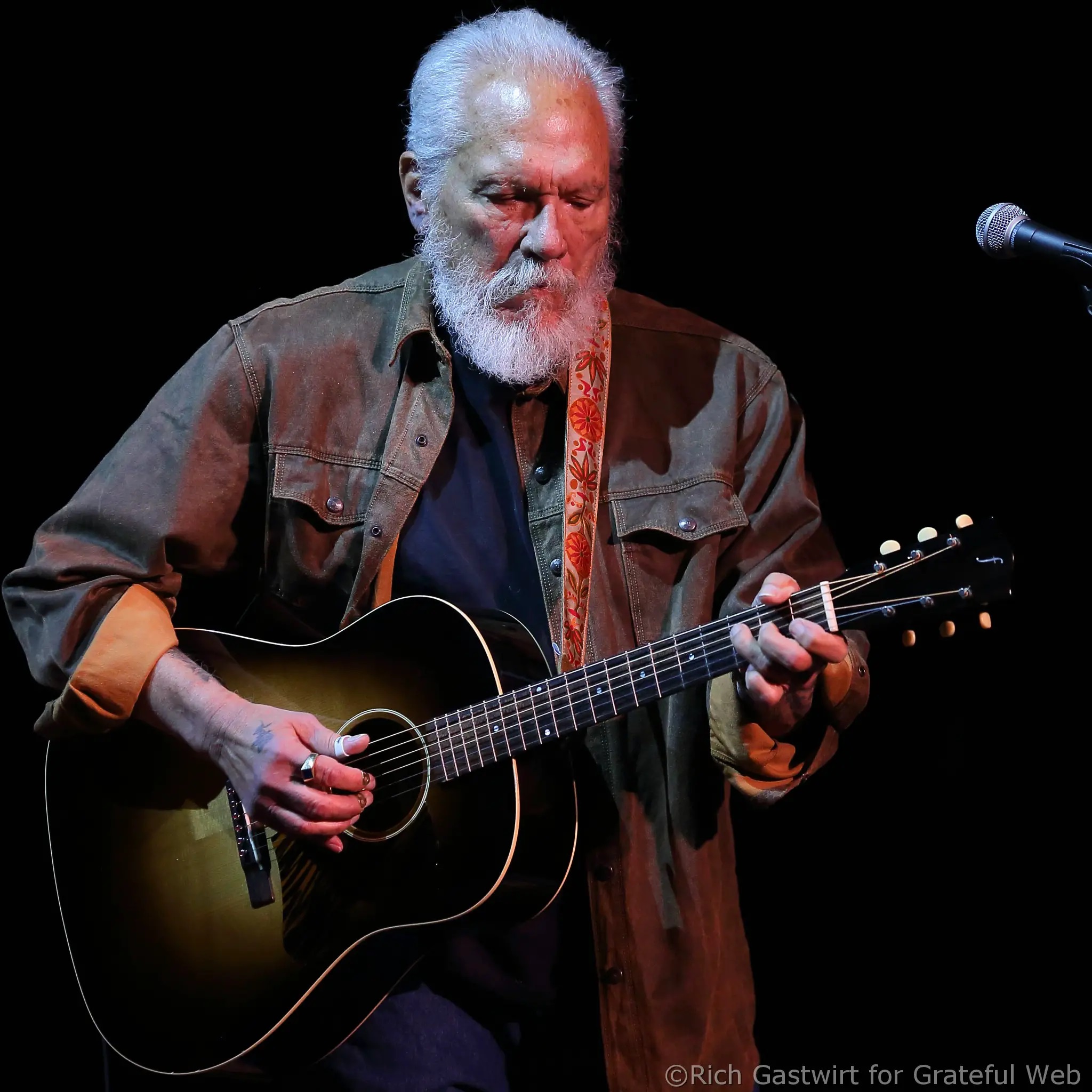 GW: Well, it's really getting back to my cross-pollination question. At times, it sounded as if he had influenced the Airplane's sound. And Jerry [Garcia] had some of that flavor at times, too. I think a lot of was down to everyone was using Gibson guitars with Fender Reverb amps, and a similar sound emerged. But then, there was also the individual expression of each player, their own personality that came through. Were you conscious of the influences from the others, or were you influencing them just as much?
Kaukonen: That's a great question. Some people used the tremolo bar just for 'shading' their playing here and there, but with John, it became [his main expression]. I think, for me, because I wasn't a very technically advanced player at the time, it was just a way to add some color to my playing. Plus, it was just FUN!
GW: So I guess, in closing, you could say that's the whole theme of the Electric Tuna tour is just to go out and have fun.
Kaukonen: Absolutely! Now, that's not to say that Jack and I won't push each other, but that's not a competitive thing. He's an amazing guy, and we've been playing together since 'before rocks and water'. But I can tell you there's not a night that goes by where he doesn't throw something at me that makes me think.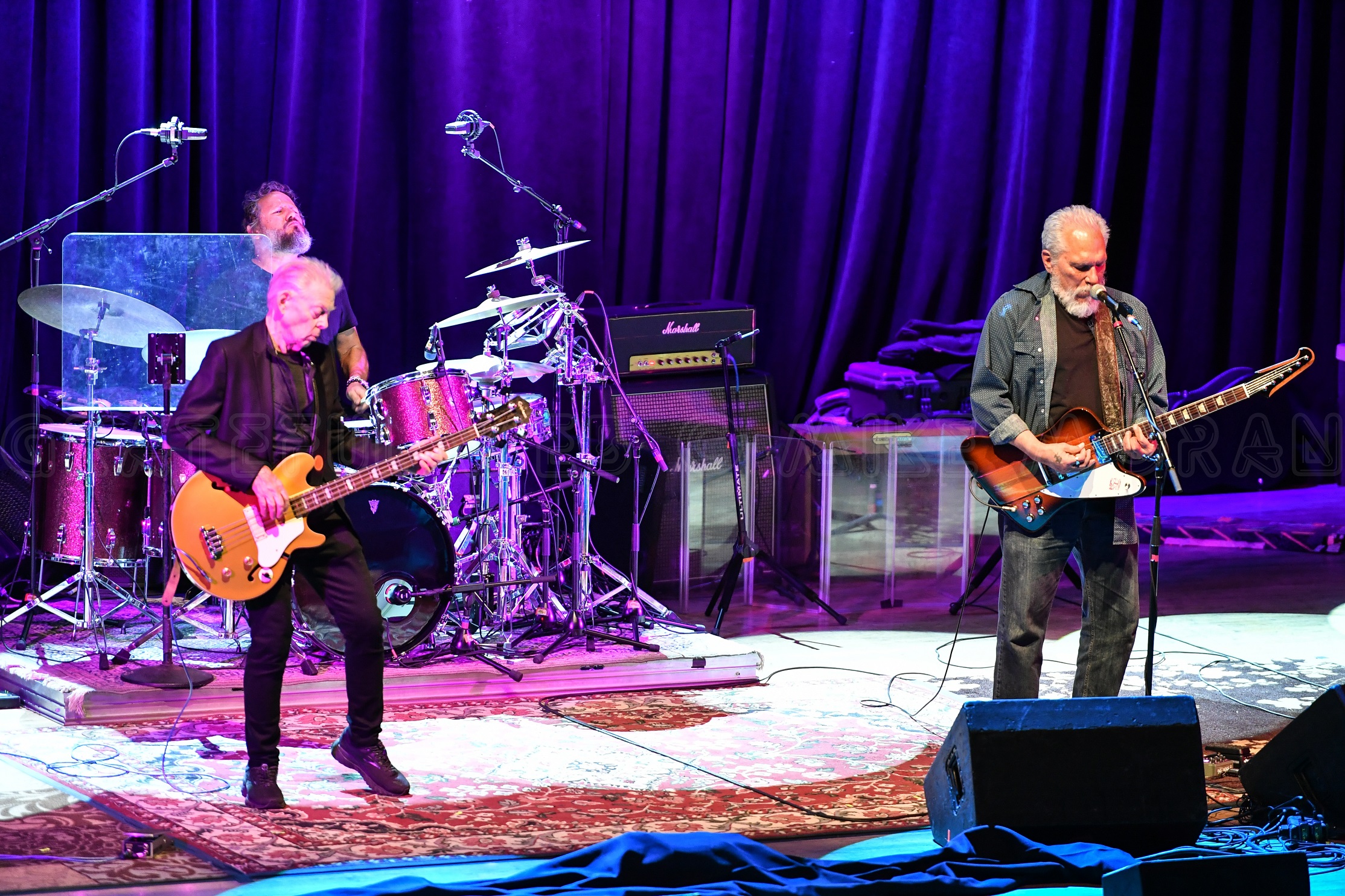 GW: That really covers all of my questions, Jorma. Really enjoyed talking with you. Thank you very much!
Kaukonen: Well, hey – since you're here in Ohio, if you ever manage to get up here to Pomeroy, just make sure I'm going to be home and stop in. It'd be great to see you.
Hot Tuna's "Going Fishing Tour 2023" begins in September and includes stops in Rochester NY, Burlington VT, New Haven CT, Washington D.C., Fort Lauderdale FL, and more. A special date will be Sept. 23, at the Beacon Theatre, in New York City. There will also be a mid-summer festival appearance, on July 20, at the Great South Bay Music Festival, in Patchogue, NY. Acoustic Hot Tuna will continue to tour in 2024. So look for Acoustic Tuna 2024 dates coming soon.
Hot Tuna – "Going FishingTour 2023" Dates
07/20/23 – Great South Bay Music Festival – Patchogue, NY
09/15/23 – Kodak Center – Rochester, NY
09/16/23 – Flynn Theatre –Burlington, VT
09/18/23 – State Theatre – Ithaca, NY
09/20/23 – The Egg – Albany, NY
09/21/23 – Upstate Performing Arts Centers –Kingston, NY
09/23/23 – The Beacon Theatre –New York, NY
09/25/23 – Portsmouth Music Hall – Portsmouth, NH
09/27/23 – College Street Music Hall – New Haven, CT
09/28/23 – Keswick Theatre – Philadelphia, PA
09/30/23 – Warner Theatre – Washington DC
10/01/23 – Mountain Stage – Blacksburg, VA
10/04/23 – Capitol Theatre – Clearwater, FL
10/05/23 – Parker Playhouse PAC – Fort Lauderdale, FL
10/07/23 – Suwannee Roots Revival – Live Oak, FL
Jorma Kaukonen – Summer Solo 2023 Dates
06/10/23 – Old Whaling Church, Edgartown, MA
06/16/23 – The Loft, Oak Bluffs, MA
06/22/23 – Narrows Center for the Arts, Fall River, MA
06/23/23 – City Winery, Boston, MA
06/24/23 – One Longfellow Square, Portland, ME
07/13/23 – Southern Theatre, Columbus, OH **Jorma opens for Tommy Emmanuel
07/28 & 29/23 – Triple Door, Seattle, WA
07/30/23 – Aladdin Theatre, Portland, OR
08/02/23 – State Room, Salt Lake City, UT
08/03/23 – Avalon Theatre, Grand Junction, CO
08/05/23 – The Amory, Fort Collins, CO
08/06/23 – Boulder Theater, Boulder, CO
08/25/23 – Old Town School of Folk Music, Chicago, IL **Jorma Kaukonen at Fretboard Summit. Also Jack Broadbent
09/09/23 – Fur Peace Station, Pomeroy, OH **Jorma plays with the G.E. Smith Band – SOLD OUT