Rock guitarist extraordinaire Mike Keneally passed his "audition" with Frank Zappa almost 35 years ago, when he was only 25 years old. Impressing the always-exacting composer, guitarist and performance artist wasn't easy. But with his keen technical ability and singular, almost-photographic-memory recall of even Zappa's most labyrinthine compositions, the then-young FZ devotee earned his "hall pass" to the inner realms of the band leader's legendary 1988 tour band. In Zappa folklore they became known as "The Best Band You Never Heard in Your Life."
Sadly, since Zappa canceled that tour in mid-stream due to financial pressures and intra- band tensions – between the European tour and a planned U.S. leg – many fans never got to see the much-vaunted, 12-piece Zappa "big band" in action. It was Zappa's last tour ever, and for Keneally his "dream job" of being a Zappa band member was over nearly as soon as it had begun.
Since 2018, however, Keneally has been a key member of a newer Zappa-themed band titled – fittingly enough – The Zappa Band. And he and the other members of this crack, six-piece band – all veterans of various FZ eras, including two cohorts from the 1988 band – have been able to lose themselves in the brain-cooking complexity and unmitigated audacity of Zappa's deep repertoire.
At this very moment, The Zappa Band is in the midst of a 13-date, early-summer, headlining tour, with a couple of start-up West Coast dates already put to bed and the remainder of the tour now aimed at the northeastern U.S. Last summer, the band came out of lockdown with – in Keneally's own words – "about two hours of music" in their kit box for a 45-minute opening slot on the ostensibly "farewell" 2021 King Crimson tour. So the current tour as a headliner gives the reconstituted band of classic Zappa alumni a chance to properly take audiences out for a spin and show them what they can really do.
The current, six-member band features Keneally on guitars and keyboards, plus drummer/vocalist Joe Travers, bassist Scott Thunes, keyboardist/saxophonist/vocalist Robert Martin, guitarist/vocalist Ray White and guitarist/vocalist Jamie Kime. Three of these members – including Keneally – played with Zappa on the fateful 1988 tour, and they can also be heard on the recent FZ archival release, 'ZAPPA 88: The Last U.S. Show'.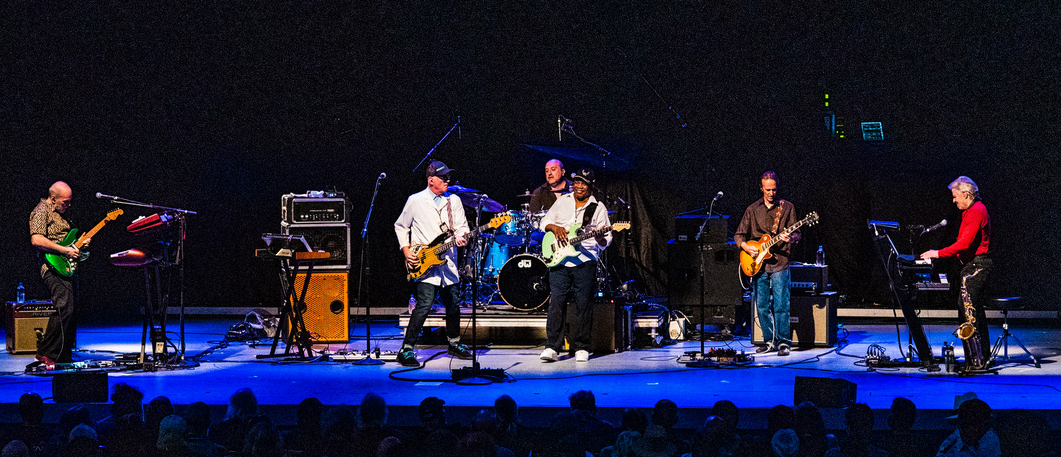 GratefulWeb was recently able to sync up with Keneally for a brief phone interview/preview of the current tour. As you'll find out from reading onward, Keneally is quite amiable and informative, talking about everything from the formation of the new band to their relationship with the Zappa family, plus even touching on some of his other projects like his primary band, Beer for Dolphins, and the all-star progressive rock showcase ProgJect. If you're rolling your eyes right about now and thinking, "OMG, not another legacy/tribute band. . .", relax. There's nothing to fear: The Zappa Band is here!
The following interview with Mike Keneally has been edited for length and flow.
GW: Hi, Mike. Great to be able to talk with you. You're a busy guy, aren't you?
MK: Heh – well, you're not wrong!
GW: You just rolled off a whirlwind tour with ProgJect a few weeks ago. Then had a bit of down time this month, then your ZB tour started on Friday night. So you have just a short window this week before things heat up next week. [June 12].
MK: Yeah, we have been doing a few ZB shows on the West Coast here [San Diego, LA] before we swing around there [New York State & East Coast]. But I actually had some forced downtime. After I finished with the ProgJect tour [in April], I did Cruise to the Edge [on May 1] with ZB and. . .got Covid!
GW: Really? I didn't hear about that.
MK: Yeah, I had a couple of weeks of forced downtime. Had to cancel a Mike Keneally & Beer for Dolphins gig. But then, the upside was that the gig got rescheduled – we actually opened for ZB here in San Diego. So I did double duty that night. So did my drummer [Joe Travers]. So, actually, that turned to be really fun, so even though I didn't like the reason that I had to reschedule my show, I'm glad with how it turned out. But, in any case, the moral of the story is that, heh – no, I didn't get much in the way of downtime except that which was forced upon me by my health.
GW: Well, I'm hoping it wasn't too ragged for you.
MK: Yeah, I got through it OK. It was really just about three days of being in true, y'know, misery.
GW: This short tour of June dates is the only one up on your website right now. Do you have other cities planned for another leg?
MK: Actually, I'm getting back out with ProgJect again, later in the year. So it might be 2023 before ZB is able to get out again. The desire is certainly there, and as far getting back to [more cities] on the East Coast, it all depends on how many people come out to the shows this month. I'm hopeful that people will come check it out. And I have to say it's hard for me to be objective about it, but the way the band's been playing over the last couple of gigs here in California, we're definitely reaching a performance peak which should only get better going out on the road and being able to headline. Because, y'know, last year, we went out, opening for King Crimson –
GW: Yes. . .
MK: – on probably their last tour. And it was amazing to play in those venues, for those audiences. And we were definitely well received, but, it was, y'know, short. We were only able to play for 45 minutes a night. So this tour – this month, on the East Coast – is our first headlining tour. So, in some ways, I feel like we're just about to 'become a band' for the first time. So I do hope people will want to come check us out.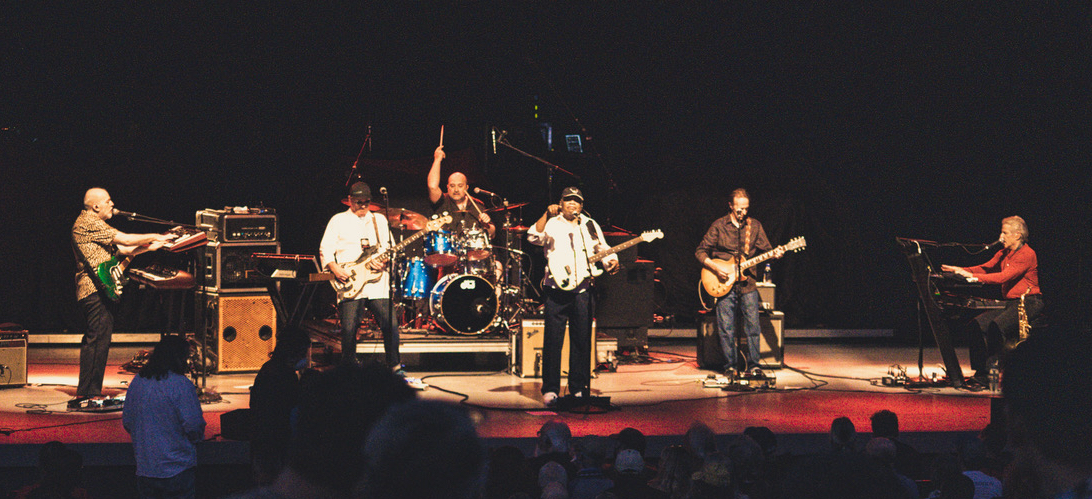 GW: So, a lot of my questions here have to do with how you put the setlist together, and since you had that road experience of opening for Crimson, did you use that set as your basis or template for the new tour? Or did you feel that you wanted to take out a lot of those and turn people on to other things?
MK: Yeah, obviously, with [a longer show] there's going to be a lot more songs than we were able to do on the Crimson tour, and we have definitely shifted things around so people who came to see us last year, they'll hear some of the same songs. Not all of those songs. And they'll hear a lot more different ones.
We have a basic template for the set but we know there are certain songs that we want to change out from night to night. So, if people come to multiple shows, they stand a better chance of hearing different songs. That was a big part of what Frank did, and we definitely have more material than we're able to play in two hours.
So that gives us the luxury of being able to switch things up. If you get a set that works, there's a part of you that doesn't want to mess with it. But there's also something exciting about changing things from night to night. Y'know, we're cognizant of the fact that 'hardcore' people are going to come out to see more than one show.
GW: Especially if you were going to do a residency, but you don't have one planned at this time, right?
MK: No, we're just traveling from town to town, but we also know that some audience members are going to be doing the same thing. Heh! So we like – if possible – to at least change things up enough from show to show so that people will get different experiences. But, of course, the nature of the band, and of the music and the amount of improvisation involved in some of the songs means that just because you're playing a song that has the same title as last night, that doesn't mean it's going to be same song!
GW: Absolutely! And it's different with bands that have a lot of multimedia elements, where everything has to be sync'ed up to click tracks. But my sense is that you're not about that at all. Is that right?
MK: Yeah, I mean, we came out of that. The band was formed by Ahmet [Zappa – one of Frank's two sons and trustee of The Zappa Family Trust], as the 'live musician stuff' for the 'Bizarre World of Frank Zappa' tour in 2018 where we were accompanying Frank's own recordings. So we had no choice but to be on a 'click'. And we were listening to Frank in our headphones and everyone needed to stay synchronized.
GW: That's interesting. . .
MK: But, yeah, that tour was involved with a whole lot of technology and crazy visuals and screens covering the stage. All sorts of technological rigamarole!
GW: I saw [Frank's guitarist son] Dweezil in 2007, and he played 'Cosmik Debris' sync'ed to a live clip of Frank playing it. But that was only one song, in the encore.
MK: Yeah, we were doing a lot more of that. About 7-8 songs. We were playing along to pre-recorded stuff for a good portion of the night, and we would have isolated moments during the set where we weren't [tied to] visuals and we could just play whatever we wanted, within a pretty strict time constraint. But we didn't have to worry about being sync'ed with a recording.
So we stopped doing that tour. It was very expensive and complicated to move around, so it wasn't like we were going to go right back out on the road again. But we wanted to keep playing as a band, so we started booking club dates at The Baked Potato, in Los Angeles. And Ahmet came out to see us there, and he said, "Yeah, this deserves to go out on the road as an official Zappa 'product'." Y'know, just musicians on stage, and it doesn't have to be connected to visuals, although there are plans to remount that tour at some point. It's just so complex, though, to get it happening. But, in the mean time, we're still able to go a club, set up and play the songs. And that has power also.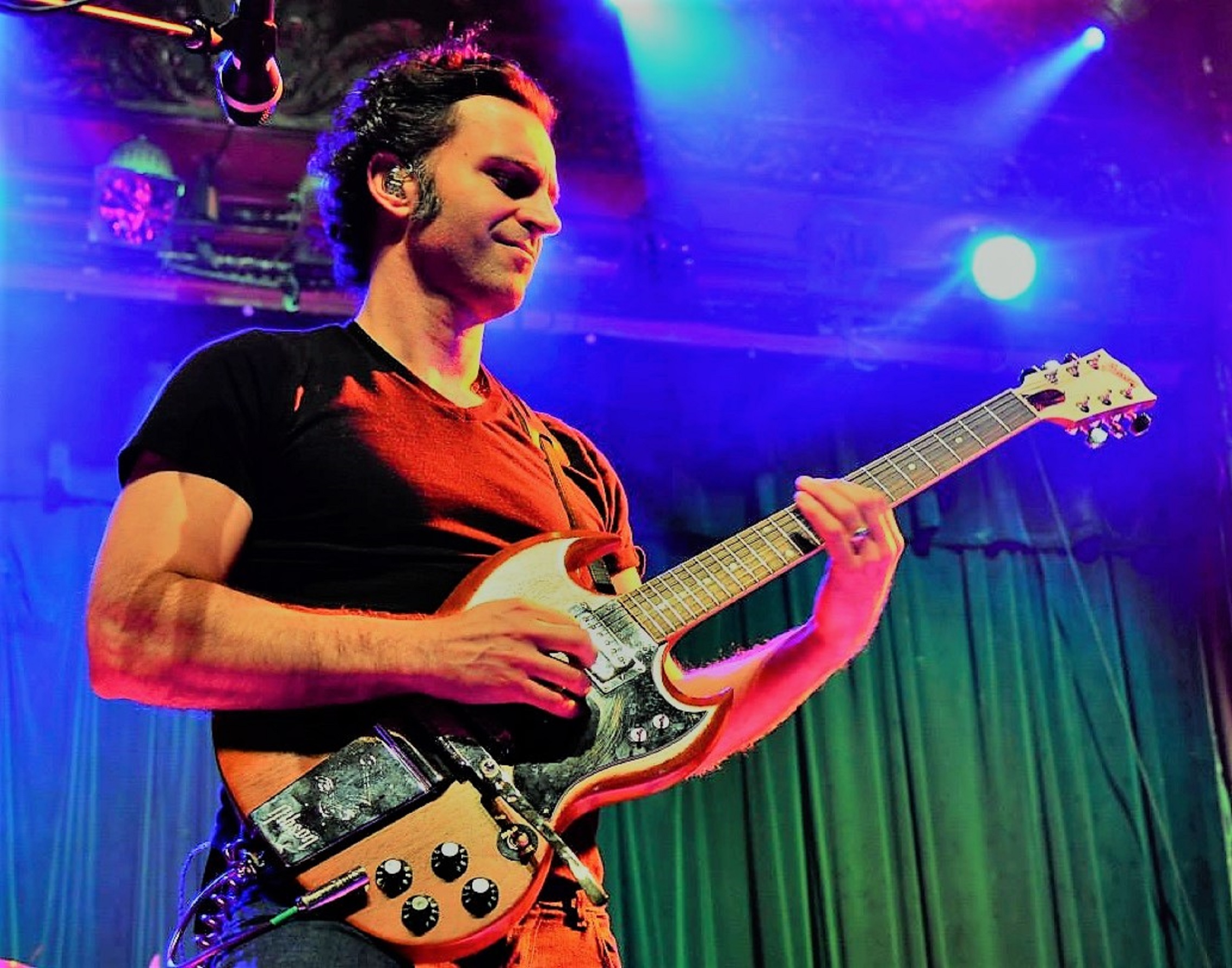 GW: Sure. So I was going to ask you about your relationship with Ahmet and whether he sets any kinds of guidelines for songs that are 'fair game' or off limits, for any reason.
MK: No, not really any conditions. The only thing he does sometimes is to make suggestions. For example, if he knows there's a new Zappa box set on the market, he might suggest some tracks to add. But, y'know, it doesn't come from him so much as it does from Joe [Travers – drummer for ZB and Beer for Dolphins], since his main gig is serving as the 'Vaultmeister' for the Zappa family and puts all those [archival] albums together. So if there's a new album coming out, he'll often like to tailor the setlist to reflect the latest Zappa archival release.
GW: Gotcha. . .
MK: So, yeah, right now, the latest Zappa box set is called Zappa Erie [from tours between 1974 and 1976] and it's based on performances over three tours in and around Erie, Pennsylvania. And there's a really interesting arrangement of a song called 'Orange County Lumber Truck' that was never done on any other tour, and we're doing that arrangement on this tour. Also, a few months ago, there was the 200 Motels box set that Joe curated, and we so we were doing 'Magic Fingers' when that came out. It's just like a little nod to the most recent FZ product.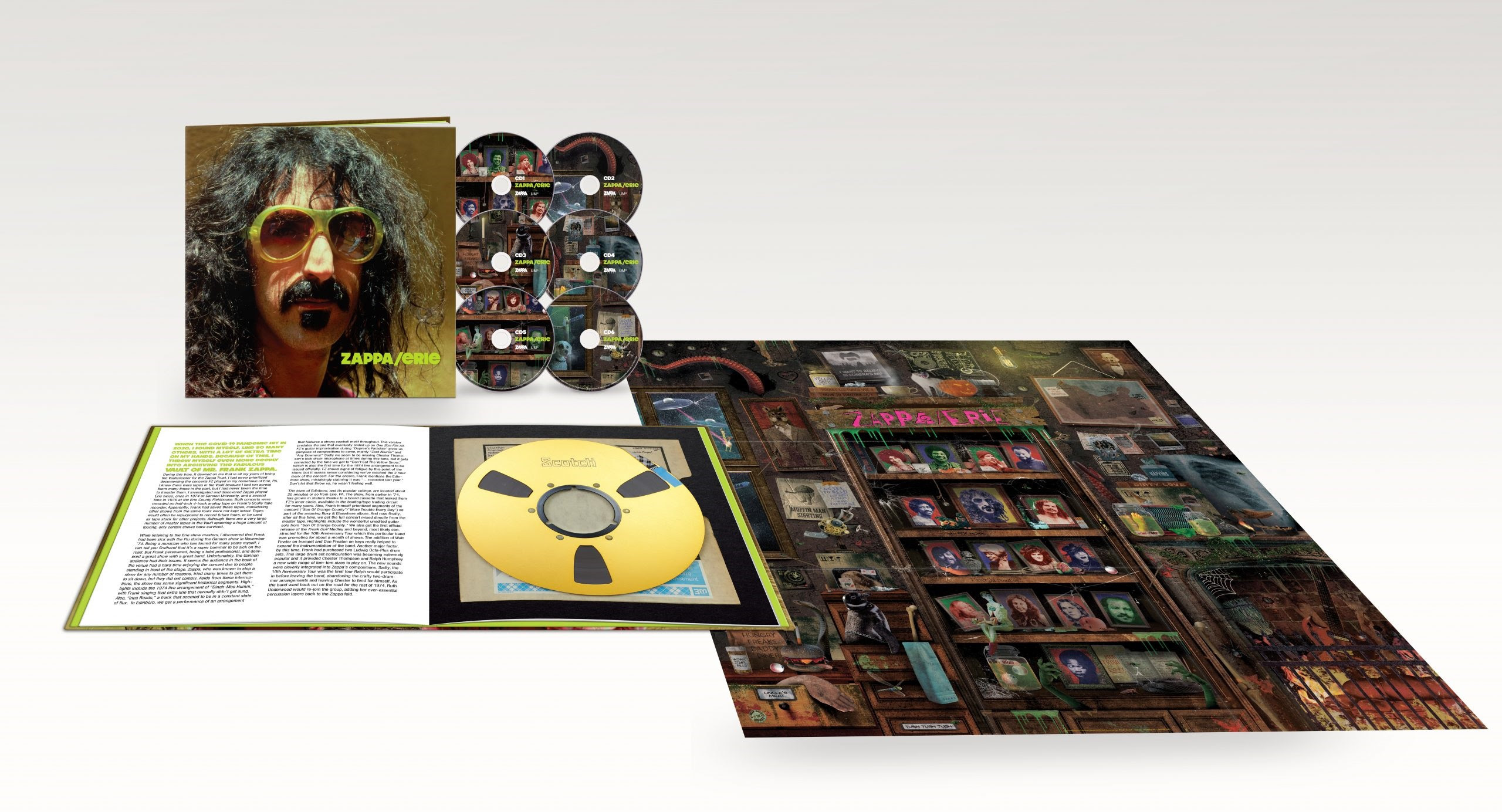 GW: Sure. . .
MK: So, Ahmet hasn't really – not since the 'Bizarre World' tour, where he hand-picked all the material – had very much direct input on the material we do [in ZB]. He's leaving us to it, which is very nice, because he's still putting the official 'Zappa stamp' on the band but allowing us to do as we like.
GW: Instead of 'FZ Approved', it's 'AZ Approved'. . .
MK: Yeah, and 'ZB Approved'!
GW: So, you became famous for being such a 'quick study' of Frank's music, and it's how you 'passed the audition'. Do you have a photographic memory, as such, or did you just do a lot of heavy 'woodshedding'?
MK: Um, I do have a good ear and memory, but – I won't say it was 'cheating' – when it came to Frank's music, I was so obsessive about it when I was growing up, and the reason it lived in my head so much was that I just listened to it constantly. So, the best way I can put it is that by the time I was able to secure my FZ audition, I had a 'Zappa juke box' in my head. If he named a song that he wanted me to try [for him], I'd just 'push a button' for that song in my head – Heh! – and then I'd play along to it. I was just crazy about his music!
Also, I wasn't very schooled in music. I took organ lessons when I was a kid, and that was based around pop music of the '30s. And I was self-taught as a guitarist. So anything I knew about Frank's music or any contemporary music was from listening to records and teaching myself. I think because I became more of an 'ear-oriented' rather than a 'reading' musician, that made the songs lock down harder in my head. And that was a skill that Frank was able to call on in the band for older material.
For example, I remember at one rehearsal, he said, "I'd really like to play 'Who Needs the Peace Corps?' I haven't done that one in like 20 years." And then he turned around and looked at me, and waited for me to start playing it so we could build an arrangement around it. It ended up becoming a pretty crucial part of the show, and it happened to be a song from my favorite FZ album. And I felt so grateful to be able to help facilitate that, because if I weren't there and he mentioned that song, it would be like the rest of the musicians would have just looked at each other and that idea would have died on the vine.
GW: So you were 'The Catalyst'?
MK: Yeah, exactly, I felt like that's why I was there. Having that sort of connection to the whole body of work.
GW: Incidentally, at the time, you were listed as a 'stunt guitarist'? What exactly was that?
MK: Well, that role was actually created for Steve Vai (who preceded Keneally, from 1980-83). The designation just means guitar parts that aren't normally thought to be playable on a guitar. Y'know, the sort of composed-written lines that may have been [invented] for marimba, or keyboard or horn, that until Steve Vai rose from the Earth and made his presence known to Frank, Frank never would have thought that kind of stuff was possible to play on a guitar. Certainly, Warren Cuccurullo when he was in the band (1977-1980) was executing some really tricky stuff on the guitar. But it was Steve, coming out of nowhere, playing 'The Black Page' perfectly on a guitar, and all of a sudden Frank went, "Wait a minute – the rules have been changed!"
So, when I got in the group, it was ostensibly to do that same sort of thing. But I also play keyboards and I sing, so I think I became more of the 'Ian Underwood' [former Zappa keyboardist] kind of player. It wasn't just doing tricks on guitar but a variety of things, providing that kind of service to the music.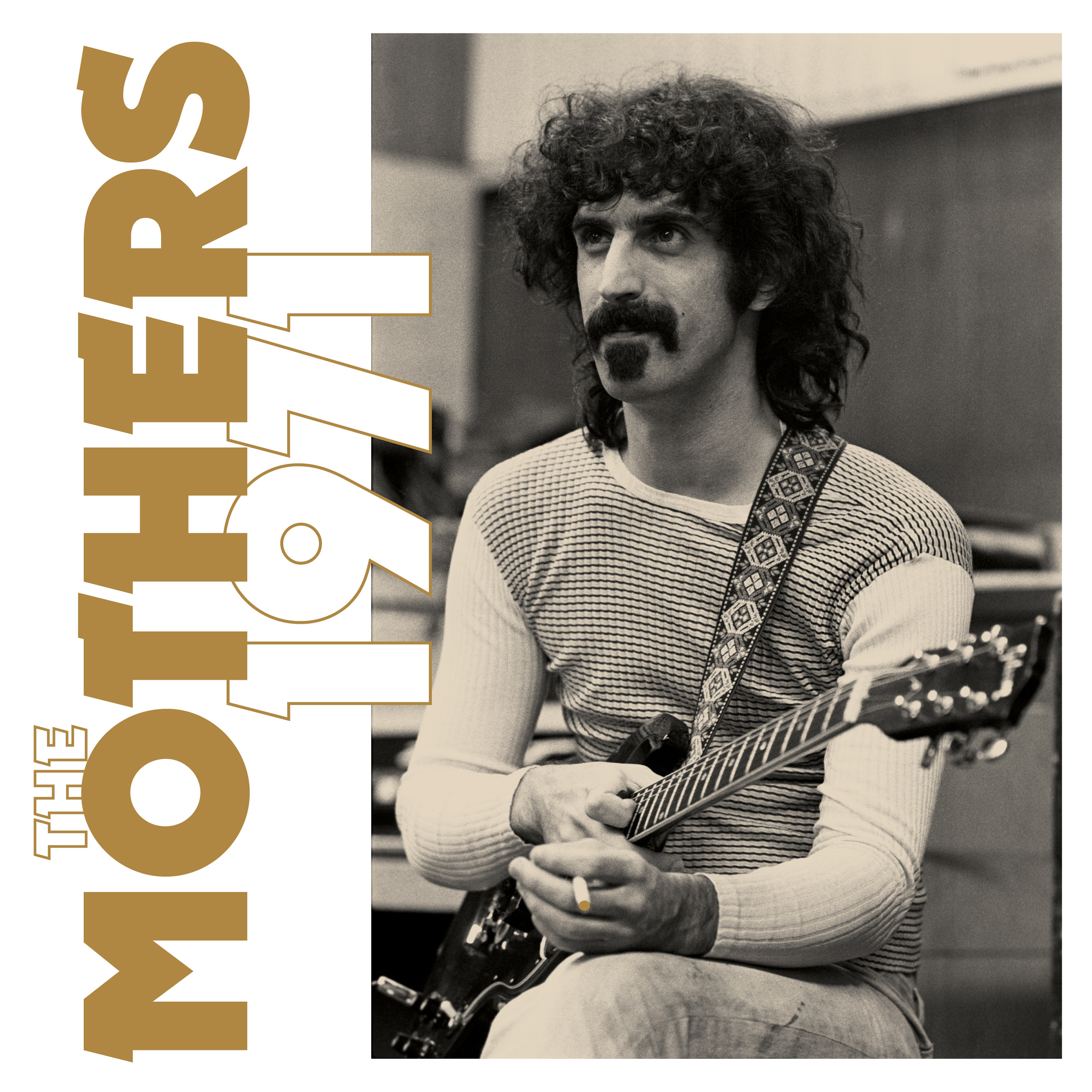 GW: So that leads perfectly into the next question: You have three guitarists in ZB, so how do divide up the playtime, and are you playing keyboards much in this line-up?
MK: Yeah, I'm playing a lot of keys, and I tend to be covering a lot of mallet-type parts that players like Ruth Underwood or Ed Mann might have played. The marimba parts. Also, more of the synthesizer patches and 'sound-effecty'-type keys, with Robert [Martin] playing the traditional key parts like piano, organ and electric piano.
So, we've got Jamie Kime, who can handle any kind of crazy, written guitar lines while I'm busy on the keyboards. And then we've got Ray White, who has the most beautiful, emotive guitar style when he's playing rhythm, and when he takes a solo, the whole vibe on stage switches to this glorious, lovely feeling. So all three of us are very distinct and we bring a lot of different feeling and 'voices' to the music. If you're a guitar fan, you'll definitely hear a lot of different playing, especially when we're all playing together.
GW: OK, now when you say you're doing 'mallet-type stuff', do you mean that you're playing samples and MIDI'ing those parts?
MK: Yeah, exactly. That enables to switch quickly from playing guitar to keyboards rapidly. If I were actually playing marimba, I wouldn't have the time to put down my mallets and get back to guitar. I actually played marimba for a time in high-school concert band, and I learned some technique from that. So when I'm playing a certain kind of repeating marimba pattern on the keyboard, I use my fingers as mallets, in a certain sense. I try to do that because I want it to sound authentic.
GW: That's fascinating. Thank you for sharing that. Now, I've read that you have three current members, including yourself, who worked together on the 1988 tour. Given that you knew that material so well, how long did it take for the ZB line-up to pull things into shape?
MK: It's a gradual process. When we formed in 2018 for the 'Bizarre World' tour, we only learned as much material as we needed. We all had played a lot of Zappa material and had been in various bands, but what that means is we might all know the same song with the same title but each have our own default arrangement in our heads. Frank often radically changed the song arrangements from tour to tour. So it's not simply someone saying, "Hey, let's play this song. . ." but actually having to be more specific about which version we're doing. So it requires a lot of [huddling] on ideas.
GW: Understood. . .
MK: So we've been adding to the repertoire over time. Prior to lockdown, I think we had about two hours of material to pull from, ready to go. And then we were not gigging but still working on stuff. Last time I added it up, I think we now have about three hours of working material. And because we're never playing more than two hours on the coming tour, that gives us the luxury of changing things up. From the time we formed until now, that's how long it took to get up to three hours of material.
Obviously, the FZ repertoire is so deep that we could keep picking new songs forever. And, in fact, when we were in the 1988 band, we had a master list of more than 100 songs rehearsed, but we had four months of practice for all of those. But it meant that Frank could do three nights in one city and have very little repetition among the shows. So that's a real goal, but until you're doing residencies, you can make do with the amount that we have, which is about 30 songs. We have done residencies at The Baked Potato, and the good thing about that it is it's two sets per night, 75 minutes each. You can do a lot with that in terms of changing pace. But when you get into two-hour sets and residencies, it gets harder. You need a deeper set to draw from. On this tour, we'll still do what we can to keep it interesting for the folks who travel for more than one show.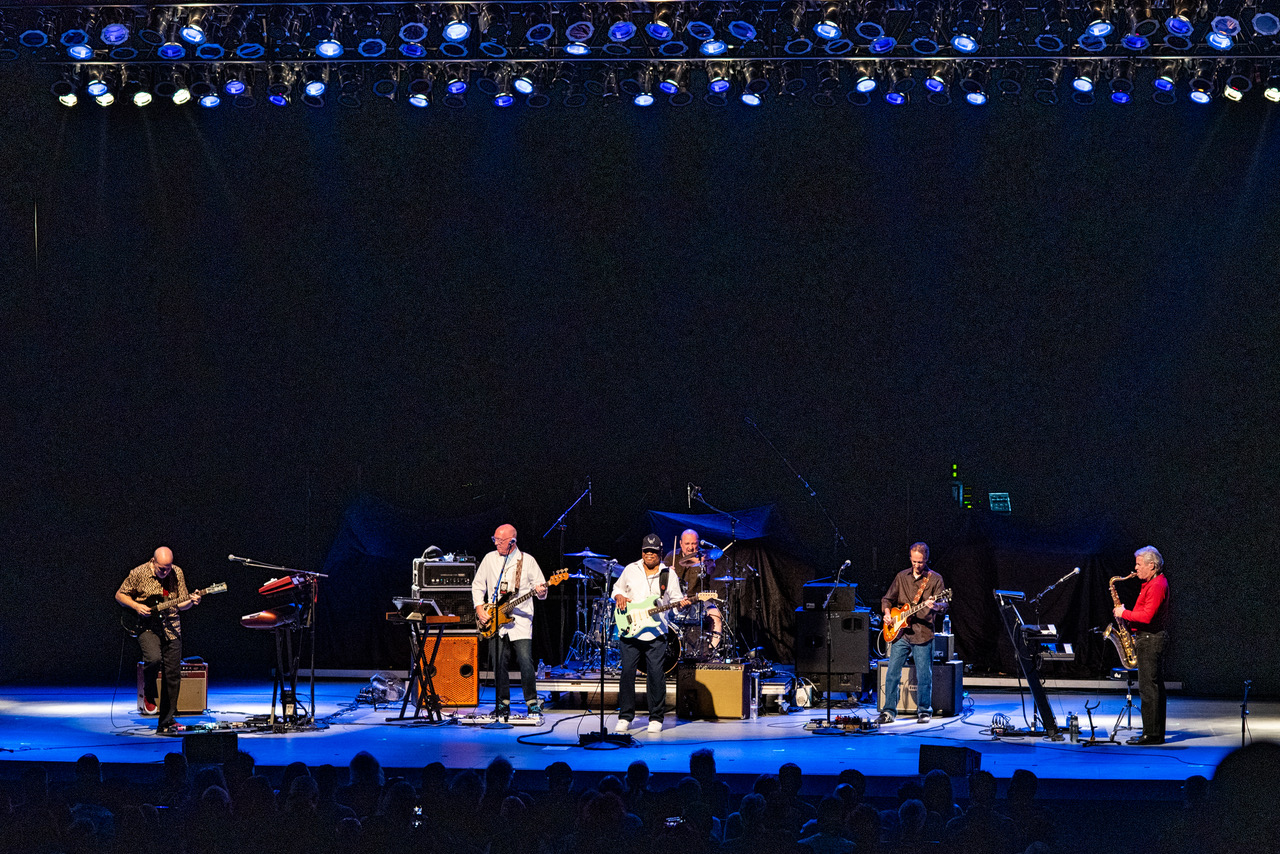 GW: Have you and the band performed at many festivals yet, and do you notice a difference in the audience energy?
MK: Unfortunately, not so far, even though we should. I'd love for next year to see us get on some festival line-ups, because I think we do belong there. Probably the closest we've come to that experience was on the Crimson tour. Obviously, not a festival but a larger attendance, and even some open-air venues. So we've been able to see how this music goes over with audiences who aren't necessarily there to see us, in outdoor settings. And the response has been overwhelmingly positive. I know if we can get placed on some festival dates that it will be a net-positive for all involved.
GW: And, finally, speaking of faithful FZ fans who would travel to you see your band more than once, are you consciously trying to widen the audience or just play to the faithful?
MK: Well, there's certainly a 'hardcore' following for Frank. Some people are getting old and passing on now, but maybe their kids have inherited some of their Zappa 'freakdom' from them. We do see a good number of younger faces in the audiences, and I don't know whether it's their first time or they're already indoctrinated. But we definitely are eager to reach beyond the [original fanbase], because it's nice to expand awareness of Frank's music, and to reach new people. Me? I'm 'hardcore' and I certainly understand that mindset. Always glad to make those listeners feel connected and to know they've experienced something that feels authentic, respectful and captures their love for Frank. Something that's a celebration of his work, because that's what it is.
More information about The Zappa Band and tour dates can be viewed at the following links:
https://www.keneally.com/live/