Peter Rowan will share the stage with Railroad Earth on New Year's Eve at the Vic Theatre in Chicago and Grateful Web was thrilled to have a chance to talk to Peter leading up to the shows...
DEC 30TH @ 8:00PM
Chicago (The Vic Theatre) 
https://www.axs.com/events/450778/railroad-earth-tickets?skin=thevic&skin=thevic
DEC 31ST @ 8:00PM
Chicago (The Vic Theatre) 
https://www.axs.com/events/450858/railroad-earth-tickets?skin=thevic&skin=thevic
As someone who was raised in the Appalachian region— the area that birthed so many bluegrass artists— I somehow missed out on the creative genius of GRAMMY-award winner and Bluegrass Music Hall of Fame member, Peter Rowan.
Just in case you are in the same camp as me, let me help you out.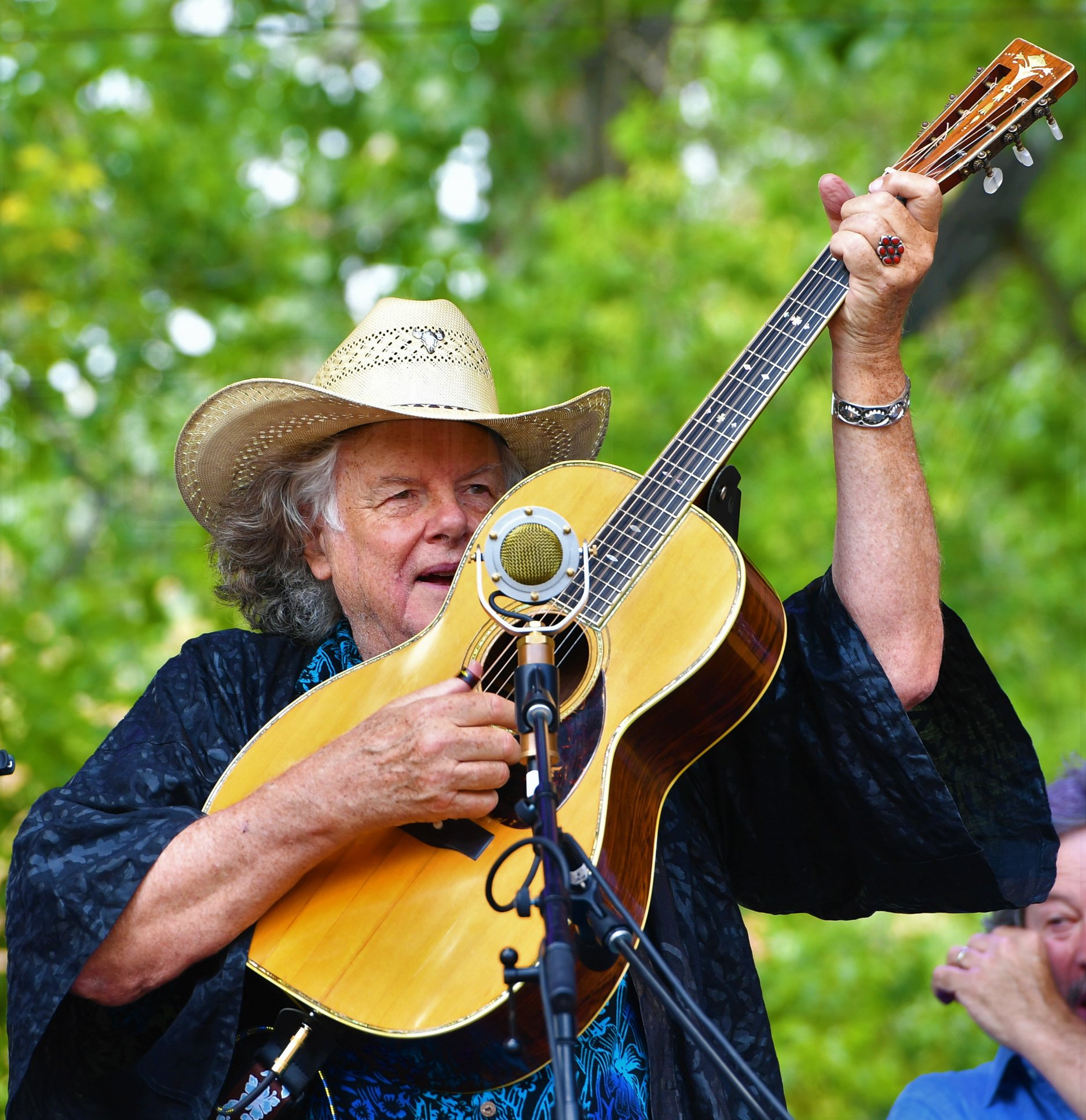 Peter Rowan is a renaissance musician with a career that spans over six decades. Bluegrass scholar Neil Rosenberg once described Rowan as a music visionary, which is fitting for a man with a seemingly endless supply of creative juices flowing through him. He consistently has a solid stream of recordings, collaborative projects, and tours. He is a chameleon of genres, working artfully with the roots of bluegrass, newgrass, Americana, country rock, jazz, reggae, Hawaiian, and Tejano music.
His roots run deep, and they spread far and wide.
Rowan, who was born near the end of World War II, became acquainted with the ukulele after an introduction from his uncle. Songs like, "Ain't She Sweet," "Muleskinner Blues," and musicians such as Buddy Holly, Richie Valens, and Chuck Berry shaped Peter in his early years. He recalls, "making up [his] own songs as [he] learned to square dance and jitterbug."
Eventually he traded his Telecaster for a Martin acoustic guitar, and began his journey into the roots— Leadbelly, Lightning Hopkins, Josh White, John Lee Hooker, Sonny Terry, and Brownie McGhee. "They all had acoustic guitars, and the long gone lonesome blues," Rowan says. "Finally, it was bluegrass, with its powerful vocal harmonies, and interweaving instrumentals that called me to the high lonesome sound of Bill Monroe."
Rowan is referring to Bill Monroe, the "Father of Bluegrass," known for creating the entire bluegrass genre. Monroe—who asked Rowan to join him as a "Bluegrass Boy" in 1964— was instrumental in his unique path of learned mastery.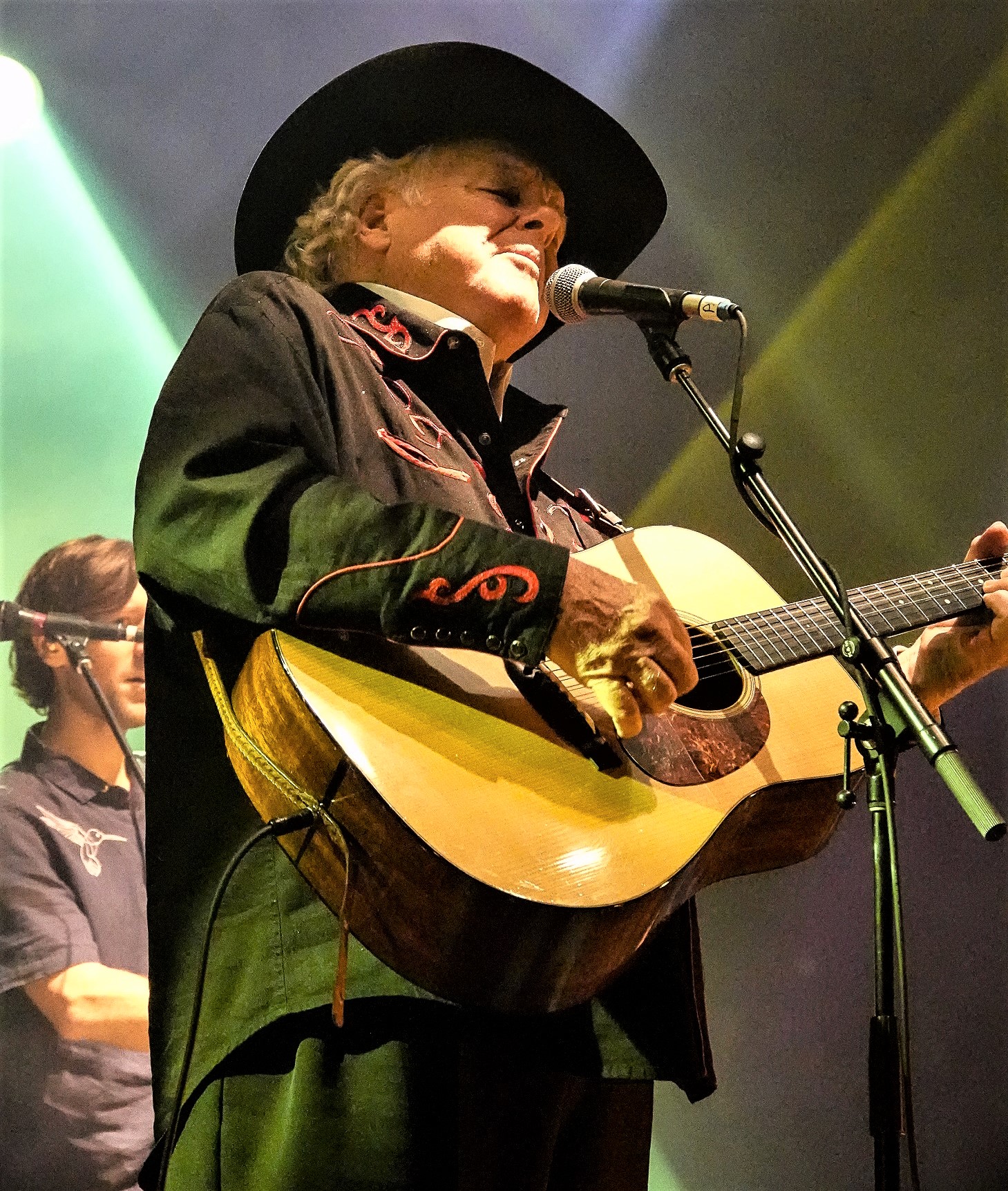 "Bill told me, 'Pete, if you can learn to play my music, you can play any kind of music!'" Rowan recalls.
Rowan is beginning to understand what Monroe saw in him. "I think as a man in his 50s looking at a 22-year-old kid, he saw me," Rowans says. "He saw who I was before I did. He'd always yell at me on stage 'Sing it like Pete Rowan!' He always wanted the individuality to come out."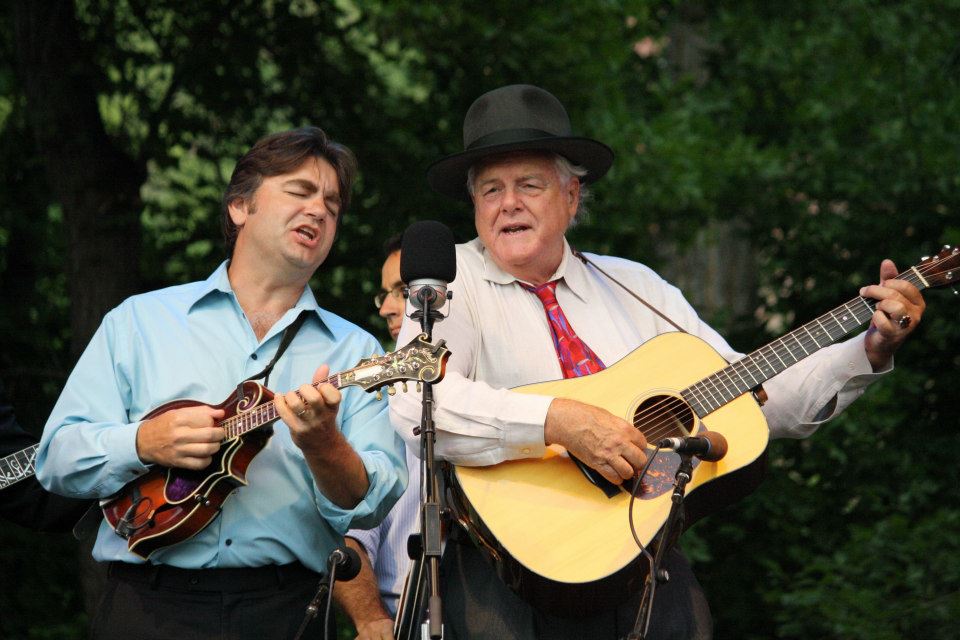 Rowan finds himself in a similar situation now, which is why it is noteworthy to mention that his new album features young roots musicians like Molly Tuttle and Billy Strings. His own Bluegrass Band (Peter Rowan Bluegrass Band) features young musicians like Chris Henry on mandolin, Max Wareham on banjo, Julian Pinelli on fiddle, and Eric Thorin on acoustic bass.
"I've got a young band, and it's fabulous," Rowan exclaims. "They're bursting with ideas. They're in their years of inspiration. They're really quick learners and their ears are wide open because this generation is built on everything we did, dare I say, all those years ago."
For many, Old & In The Way (1973)— which featured Peter Rowan on guitar, Jerry Garcia on banjo, David Grisman on mandolin, and Vassar Clements on fiddle— was the gateway drug to a plethora of blazing bluegrass music.
This powerful group of bluegrass purists, with its exceptional musicianship, was revolutionary in the way that it exposed so many to the backcountry feel of bluegrass, especially significant to those who, unlike me, did not grow up in the backcountry.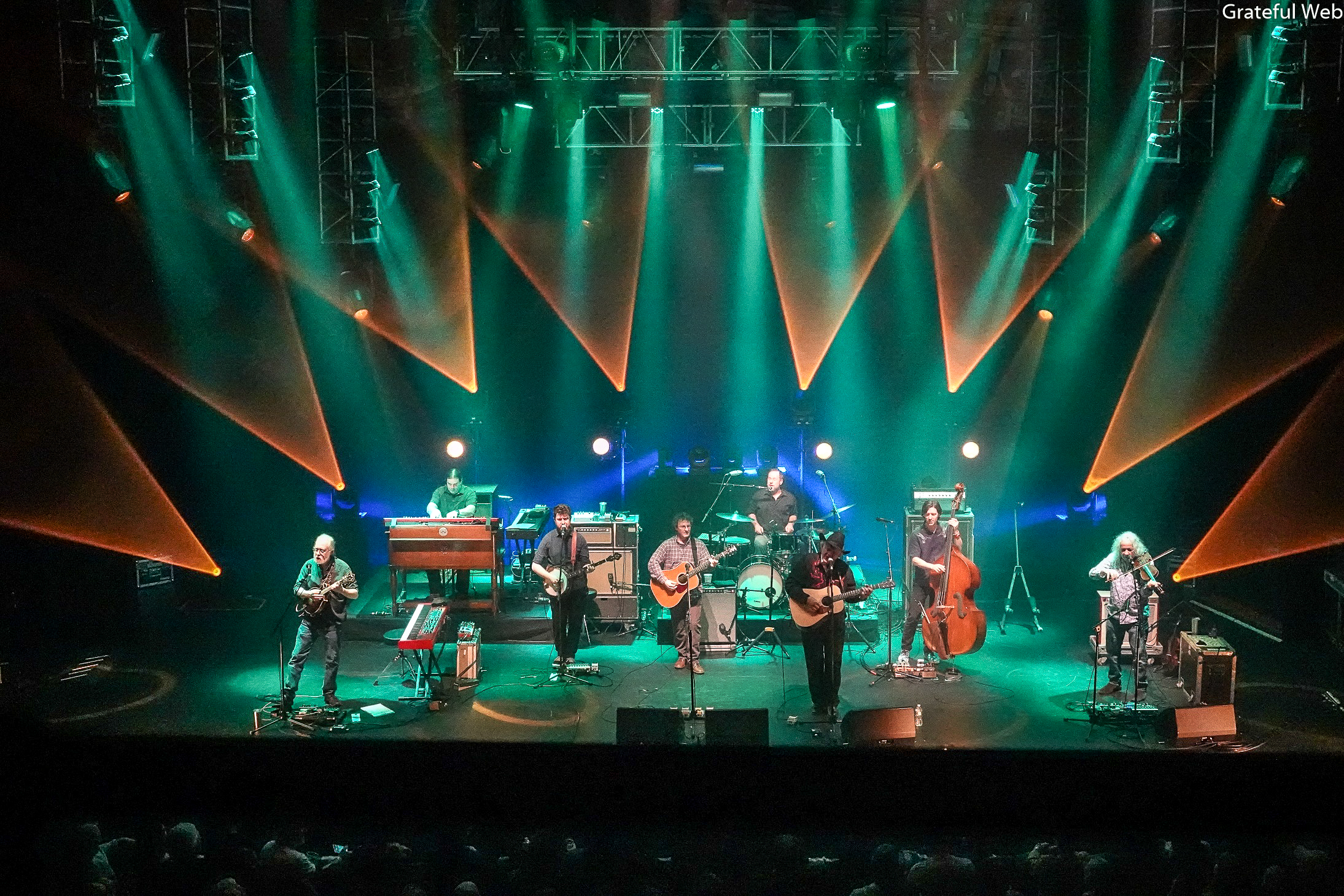 In honor of Old & In the Way, Peter Rowan will share the stage with Railroad Earth on New Year's Eve at the Vic in Chicago. "It is a pleasure to join musical forces with Railroad Earth to celebrate a new year of music with the songs of Old & In the Way," Peter says. "Railroad Earth is part of the unfolding of that ever-blooming musical flower handed to us by Luke The Drifter, Hank Williams and Bill Monroe— with touches of John Coltrane and Oscar Peterson."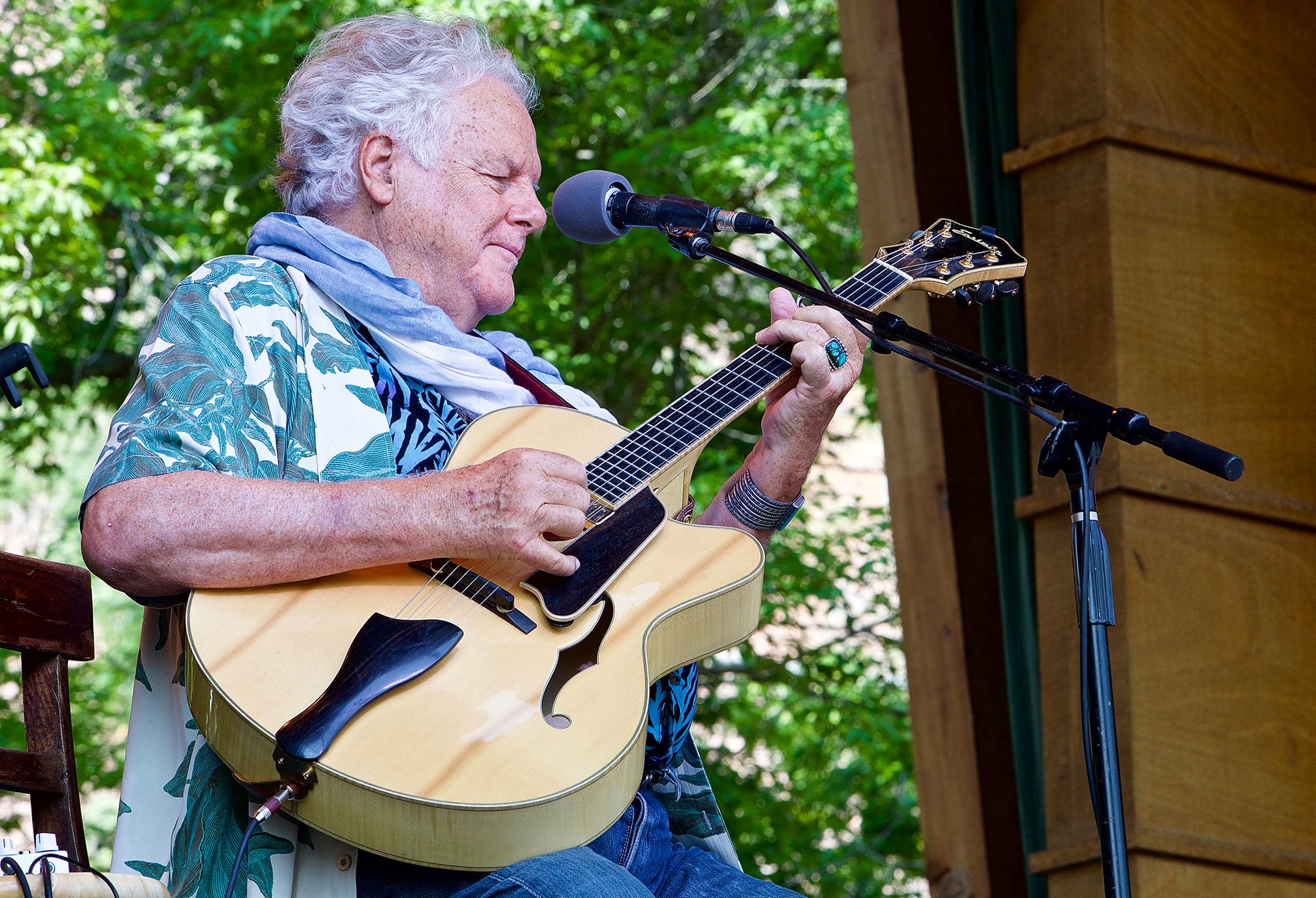 Hank Williams' Luke the Drifter personality is also the inspiration behind Peter Rowan's latest album, Calling You From My Mountain. Luke the Drifter is the "genius spirit [who] carried Hank forward and stayed with him until the end," Rowan explains. "We all now partake of Hank's Legacy, and Luke the Drifter presides ceremoniously as we inhabit Hank's spiritual lineage. But even deeper, Luke the Drifter holds the inner treasures for us of Hank's inspiration. Luke the drifter IS in fact that inspiration."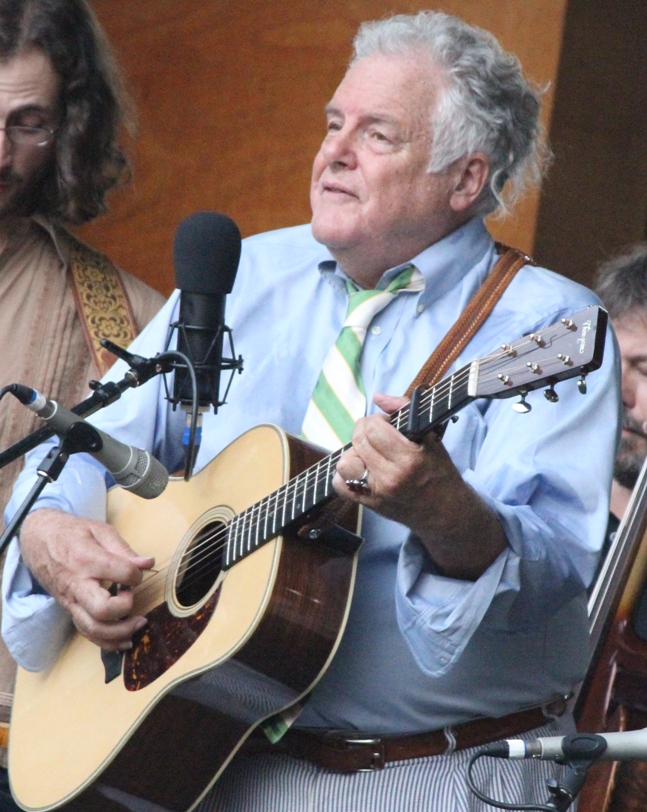 Rebel Records, who produced Calling From My Mountain says the "music sounds like Rowan himself, a modern day California dharma bum, a man as nourished by a metaphysical interest in the mysteries of the physical universe as he is by the intricacies of handcrafted music making."
Peter Rowan has mastered the art of tapping into the cosmic energy that flows through and around us, connecting us all. Like the perfect embodiment of the trickster archetype, he is skilled at weaving in and out of any group, setting, or genre.
He is a creative powerhouse.
I may have been late to the party, but as Rowan, self-proclaimed Buddhist would undoubtedly agree with, there is no time like the present.
Do yourself a favor and join the rollicking good time that is sure to take place on December 30th and 31st with Peter Rowan and Railroad Earth at Vic Theater in Chicago.
And be sure to listen to Peter Rowan's latest album, Calling You From My Mountain.
Or any of his albums, really.
There isn't a single bad one.