With the Kinfolk Celebration and NedFest right around the corner, I decided to trek down to the Boulder Theater on Thursday night to give my ears a little warm-up session with WhiteWater Ramble and local Boulder band The Magic Beans.
The doors opened at 8:30, and the handful of people that were there by 9 received a special treat. Jet Edison, another local rock/jam band that is playing the first late-night set at NedFest, did a surprise set. There were probably less than 30 people in the theater at the time, but it didn't stop Jet Edison from laying down some precise, melodic, funky grooves. Their sound reminded me a lot of String Cheese Incident, which is not a bad thing at all. Max Kabat contributed some mighty guitar solos, but it was really Phil Johnson's outstanding keyboard work that stood out.
WhiteWater Ramble was next. The Fort Collins-based band has a unique sound, combining several elements of bluegrass, funk, and rock into a tasty stew of boogie. You can always tell a true Colorado band by the beverages they have behind them on stage. If they are from out of the state, it's most likely water. If they are from here, I expect to see beer. WhiteWater Ramble's drink of choice appeared to be Pabst Blue Ribbon, solidifying their Colorado band status.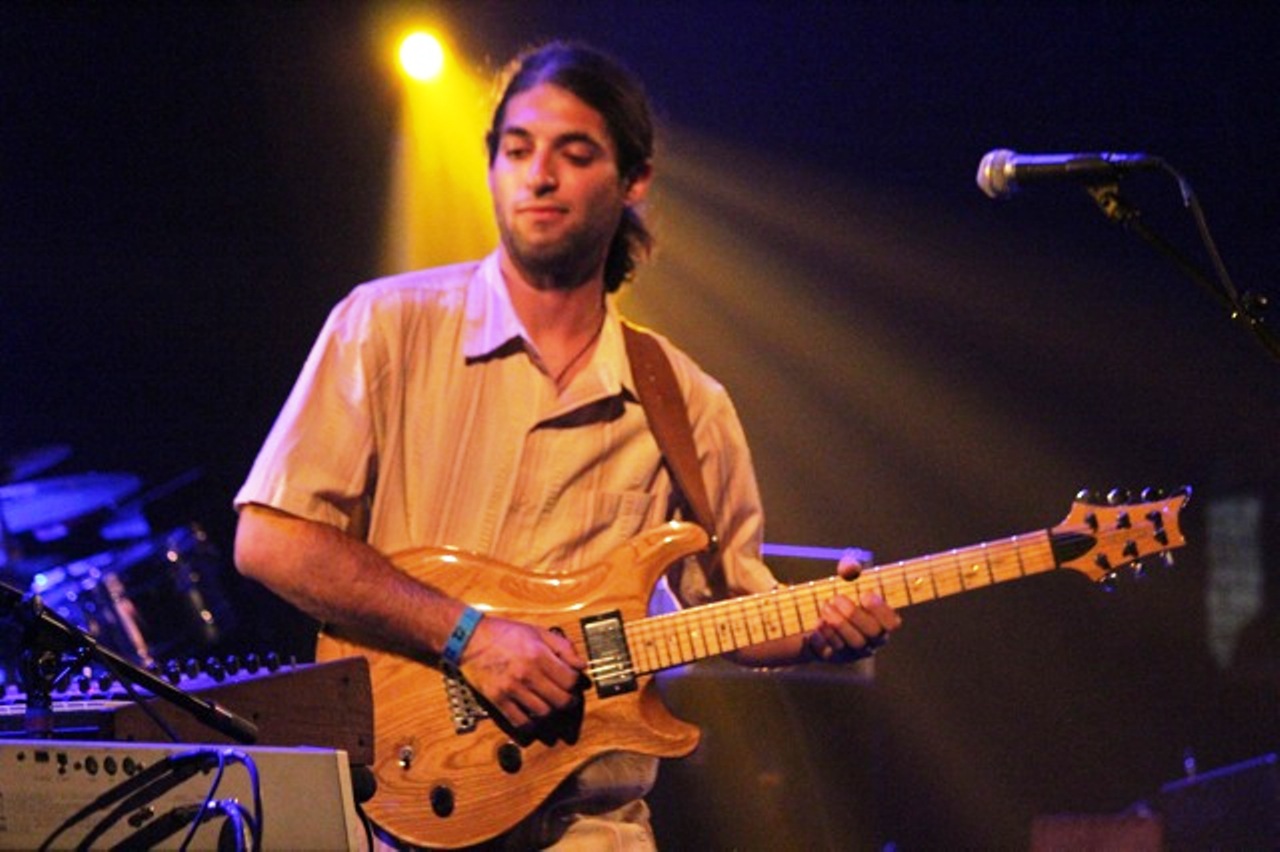 Apparently it was their first time at the Boulder Theater, and they wanted to leave an impression. They started off fast with "Drawing Straws," off their full-length album All Night Drive, and it never really slowed down.
After a few more fast-moving numbers, the band did something that I rarely see but am always pleasantly surprised when I do: they let the drummer sing a song! Luke Emig did a great job keeping the beat going while belting out a tune about standard deviation. Letting Emig take over the vocals for a song might have been an example of the band engaging in their little bit of deviation, as Emig didn't sing another song all night.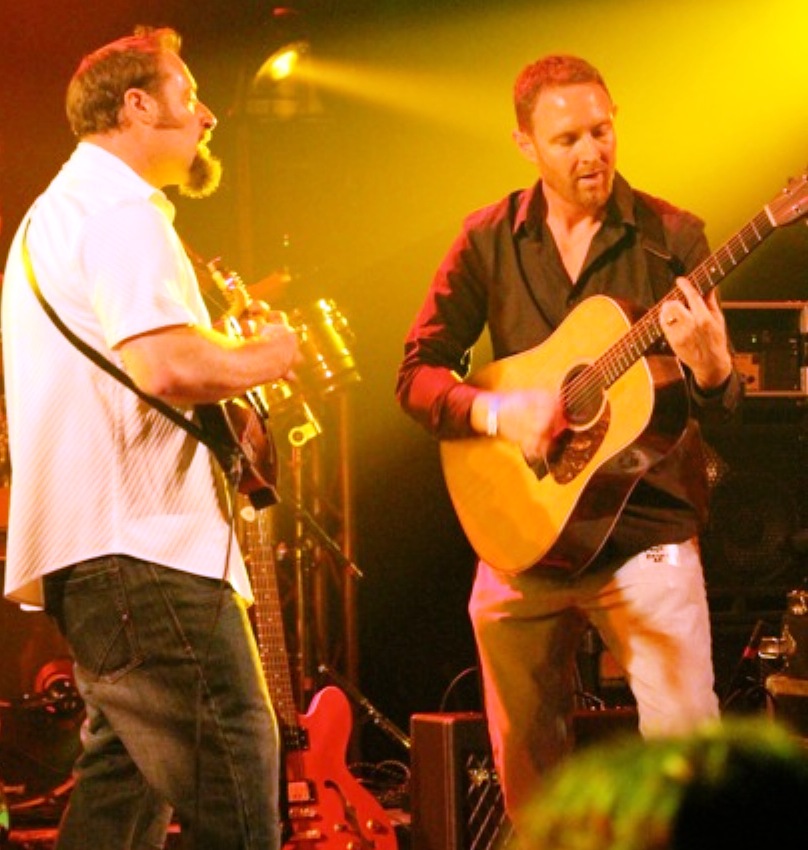 Next was the excellent "Dead For Now", which had mandolin player Patrick Sites singing fast-moving lyrics while the band progressed to a lengthy, crescendo-filled jam. "Riptide" followed, which started out like it might just be a fast bluegrass song before it became a loud mega-rocker complete with superb guitar from Patrick Latella.
The band ended with long instrumental song called "Beyer's Canyon," a song that let Adam Galblum's fiddle shine. At the end of the song, bassist Howard Montgomery actually tipped his instrument over its side and stood on it while simultaneously playing it. I can honestly say I have never seen that before, and the crowd went nuts.
The Magic Beans had some tough acts to follow, but they proved their worth. Not being familiar with their music, I couldn't tell you what songs were actually played, but they definitely showed they have serious chops. Right around 12:00, they played a nice, long cover of Eric Clapton's classic "After Midnight" that had everyone in the theater dancing as if their lives depended on it.
It was after that song that I decided to leave. Not because the music wasn't amazing, but because I knew Friday and Saturday were going to be long ones and I needed the rest. I will say The Magic Beans are certainly a band to watch out for in the local jam scene, as the crowd they drew was about equal to the one for WhiteWater Ramble.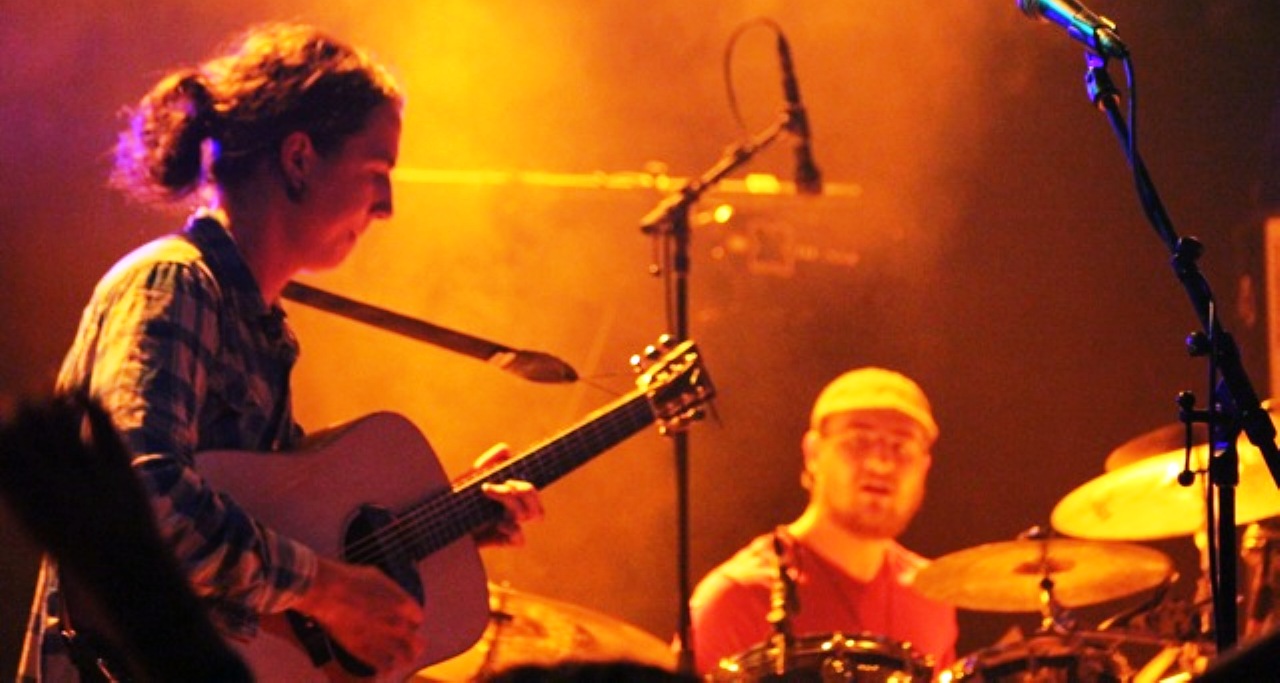 In closing, all three bands brought the thunder, and the lively crowd returned the favor. Overall, it was a great, fun, energetic show that was the ideal appetizer for this incredible weekend of music in Colorado.