MilkDrive delivers jam-grass to friendly Ft. Collins' neighborhood Hodi's Halfnote. Early July found this Austin string band out west touring familiar stomping grounds. MilkDrive members Noah Jeffries (Guitar, harmony vocals
), Dennis Ludiker (Mandolin, harmony vocals
), and Brian Beken (Fiddle, lead vocals) met as youngsters competing in the National Oldtime Fiddlers' Contest in Weiser, Idaho. Once relocated to Austin, they were joined by 
Matt Mefford on Double Bass. Since then, MilkDrive has been in route along the summer music circuit supporting their sophomore studio album WAVES (recorded at Mountainside Audio Labs in Nashville, produced by Bil VornDick).
Hodi's Halfnote provided an intimate setting, a breather from the hectic festival touring. With many friends and familiar faces in the crowd, MilkDrive performed a number of originals off their recent album, including "Papers on the Table" (Drew Smith) and title track, "Waves". Their live show highlights the dexterity of MilkDrive, who delve into instrumental tracks like "Benny's Bus" with an intensity that conveys their passion and improvisation of traditional Bluegrass. MilkDrive performed an interesting cross-genre cover of "Dear Prudence". This cover also appears on Waves with special guest Futureman (of Bela Fleck & the Flecktones).
After the show, Grateful Web spoke with Noah and Brian of MilkDrive:
GW: On the recent album, Waves, there are special appearances. Could you share who they are and how that came about?
Brian: We we're fortunate enough to have Roy Wooten, Futureman from Bela Feck and the Flecktones who did a bunch of the percussions on one of the songs we did, Beatles cover "Dear Prudence" that we did tonight that sounds way more heady on the album. The other one is one we tried to put on our last album that we sort of set aside then we re-recorded for this new album with Noam Pikelny of Punch Brothers who played banjo on it and it turned out super awesome, exactly how we wanted it.
GW: How did you get hooked up with them?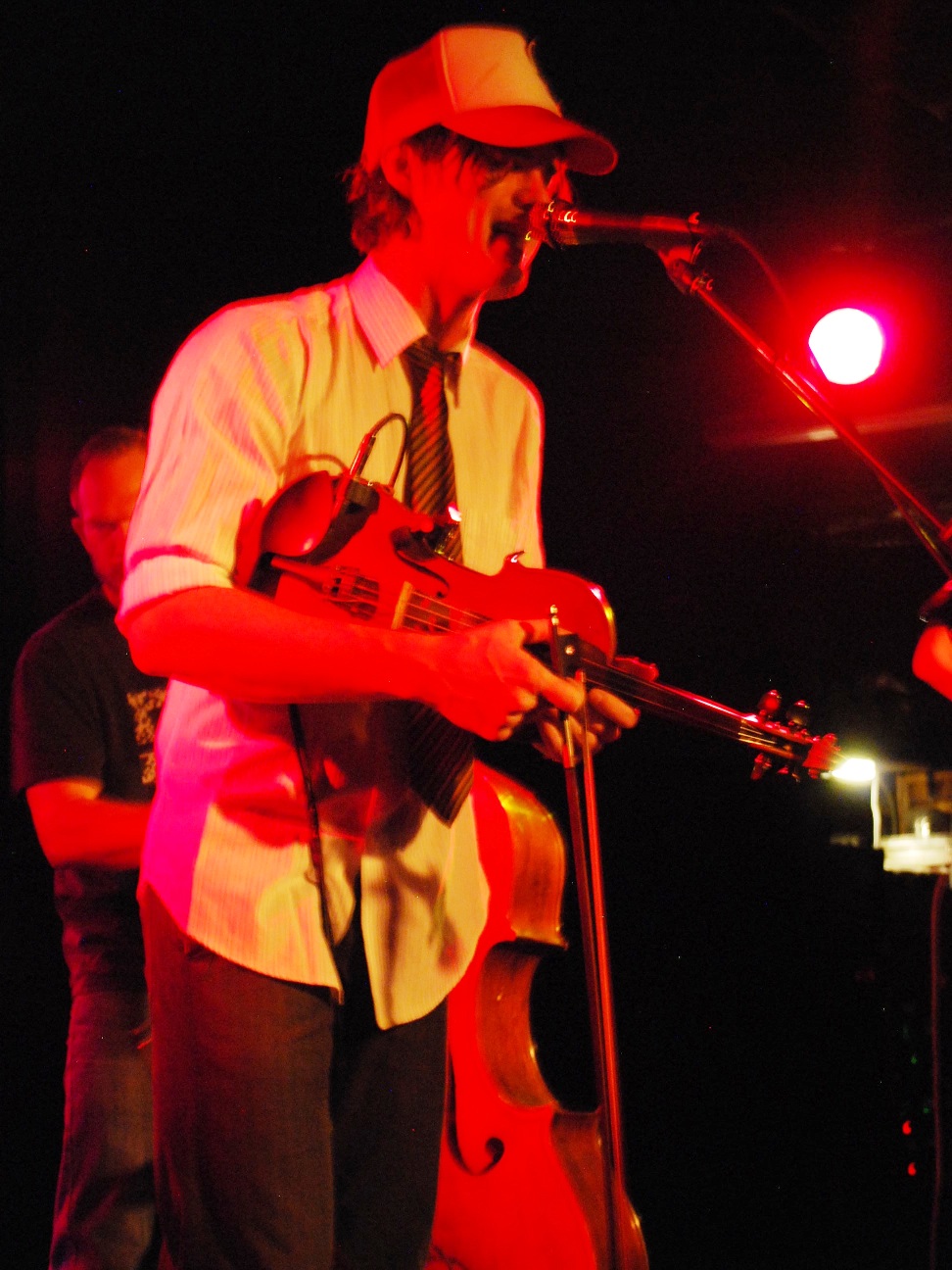 Noah: Working with our producer, Bil VornDick, Futureman lives down the road. Bil believed in our project and reached out to these artists and helped us out, which is amazing." Bil called Futureman and was like "Hey, I know you're leaving on this day but I have these guys from Austin, they need some percussion." I was like "Who's he talking to? Do we need percussion? I guess we do. Could we do it ourselves?" Next thing I know Futureman is in the studio and we were like "Oh, that's who was talking to!"
Brian: Its good to have a producer that knows those artists and knows what would fit the song. He was respectful of our opinion, especially for a new band.
GW: This summer where have you been, what are you looking forward to?
Noah: We're will be doing 7 or 8 festivals this summer, The Summer Music Festival in Idaho, Blissfest Folk and Roots Music Festival, and Grey Fox Bluegrass Festival in New York playing with Hot Rize. We're looking forward to returning to Colorado for Yarmonygrass in Bond that Elephant Revival got us on to. We all grew up together with the fiddle player, Bridget Law.
Brian: "I really dig this generation and the embracing that's going on, it's not a competition, we've all been buddies and are like let's help each other out, its really nice.
Upcoming Colorado shows:
| | |
| --- | --- |
| Fri, Aug 3, 2012 | |
| Sat, Aug 4, 2012 | |
For full tour dates visit: http://milkdrive.com/calendar