For fans of the band Phish there is no doubt that 1993 was probably the most pivotal year in their now legendary career.  Though they had technically been performing together since the mid 80s, it was at this point that the band began to shape themselves into the touring juggernaut they would eventually become.  Over the course of the year the band performed 110 shows, each one filled with unique jams, new originals, and exciting cover songs.
The band already has a few official releases from that time (Roxy '93, LivePhish 8-14-93 Illinois, and LivePhish 5-8-93 New Hampshire), and now with the release of St. Louis '93 fans get another fantastic collection of live music from that era.  Similar to the aforementioned Roxy '93 this collection spans multi-night runs in St. Louis, albeit from two different performances at the American Theater from the spring and summer which can affectionately be dubbed "the Fast (4-14) and the Furious (8-16)".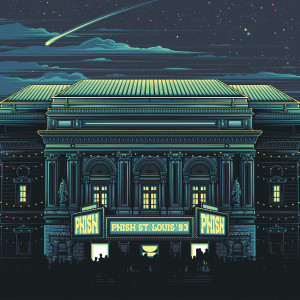 The first show contains high energy versions of classic Phish tunes like "Poor Heart", "It's Ice", "Divided Sky", and "Golgi Apparatus".  Some highlights of this night include a "Stash>Kung>Stash>Kung" mash up that has Jon Fishman decrying "we MUST stage a runaway golf cart marathon" (which some savvy fans will appreciate as the band did indeed stage such a production during their 2012 New Year's Eve performance), a tribute to newly engaged Roger Holloway with renditions of "AC/DC Bag" (which references said individual) and "My Sweet One", a "Spooky" version of "You Enjoy Myself", as well as the always revered and rare "Harpua".
The second concert from this release, performed four months later, showed off more of the band's improvisational chops with methodically crafted jams on favorites like "Possum", "Foam", and "Split Open and Melt".  The band also drops a monster 19-and-a-half minute rendition of "Reba" that anchors the first set, before delivering a second set featuring a behemoth pairing of "Mike's Song>Faht>Weekapaug Groove" and a smattering of popular cover songs such as "Take the A-Train" and "Rocky Top".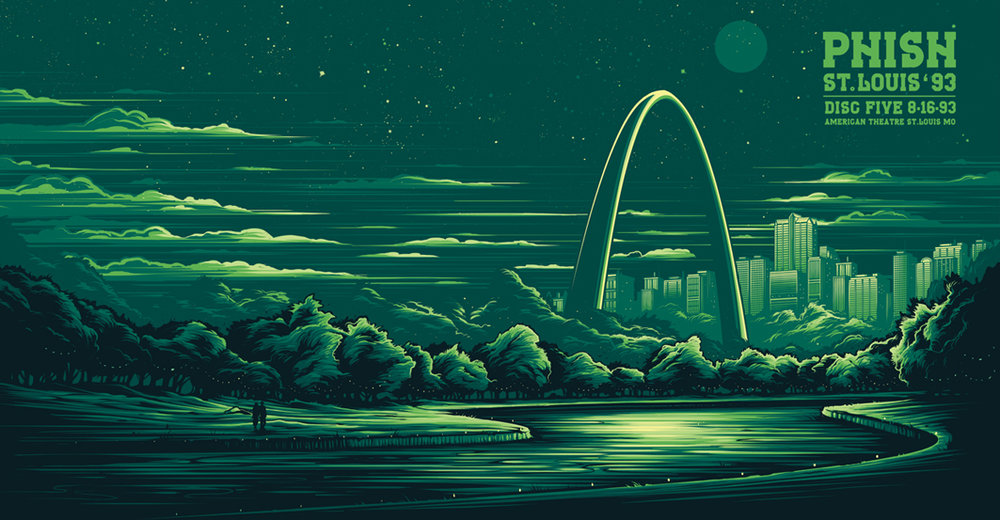 Fans could not ask for a better live collection from the band's earlier years.  The concerts were amazing and the sound captured by Paul Languedoc (and mixed by Fred Kevorkian) is pristine.  St. Louis '93 quickly stands as one of the better archival releases from that period, and is another fine addition to Phish's growing collection of outstanding live concert recordings.