There is no denying the power and influence a band like the String Cheese Incident have brought to the music scene over the last twenty years.  As with many of the jam scene's acts who have been around that long, certain members turn to side and solo projects to further expand their creativity as musicians.  The boys from SCI have certainly shown off their alter egos through such endeavors as EOTO, Honkytonk Homeslice, The Contribution, Emmitt-Nershi Band, Grateful Grass, and more.  However, none of them have been as endearing or palatable as the music put forth by Kyle Hollingsworth and his band.
Hollingsworth has managed to write and perform songs that don't stray too far from what you might expect to hear at a String Cheese show, while at the same has crafted a niche outside of the SCI universe that appeals to a wider audience (which cannot necessarily be said about the aforementioned acts).  On his third full-length solo release Speed of Life, Kyle presents a collection of songs that encompass 70s/80s funk, soulful pop-rock ballads, and modern EDM making the end result his widest ranging yet most appetizing project to date.
Kyle's love affair with The Motet (the Colorado based Afro-Funk outfit) continues on Speed of Life, where he has invited no less than six present and past members to play on the release.  Their contributions on this album cannot be understated as they give certain tracks the necessary weights, especially on the more upbeat, funky songs like "Racer X" (think of Ponch and Baker chasing down suspects on a California highway), "Ordinary" (great bass work by the undervalued Garrett Sayers), and arguably the best instrumental track "Peregrino" (excellent guest horn spot by Dominic Lalli).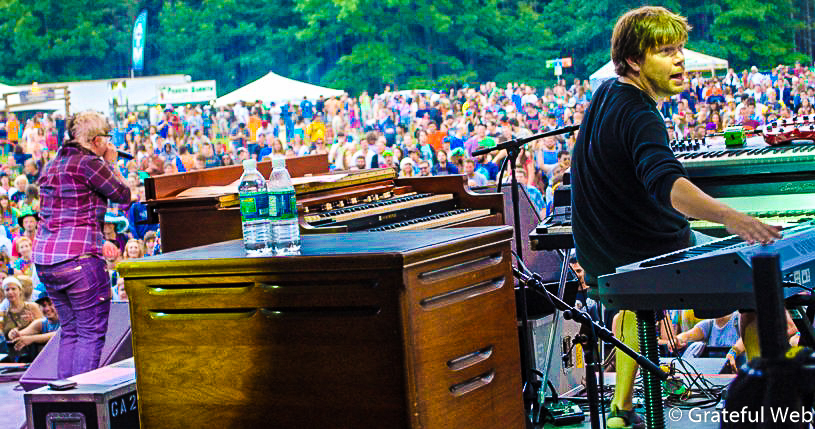 Speed of Life is a testament to Kyle's skills as a multi-faceted musician.  He serves as songwriter, lead vocalist, keyboard player, accordion player, producer, and studio mixer.  Over the years he already demonstrated to be a major player in the popular String Cheese Incident; however what can no longer go unnoticed is his ability to be a superb bandleader.  His live shows with the Kyle Hollingsworth Band rival many of the big time jam acts today, and his improving proficiency in the studio setting are solidifying the fact that any sort of life beyond SCI can and will endure for such a versatile and willing musician as Hollingsworth has proven to be.