Railroad Earth always attracts a massive crowd, and I had to soon forgotten the multiple block lines that can accumulate beside the Ogden on a big night. I was reminded the hard way, get your tickets early, and get to the theatre early, especially if you are short! Fortunately the time in line was passed quickly by observing some of the fans that dressed up in feathers, glitter, flowing skirts, and even one man in a rubber ducky bathrobe.
Luckily I made it in the door with enough time to see transient folk musicians Elephant Revival's opening set, featuring songs from their newly released CD, "Break in the Clouds."
Railroad Earth walked onstage shortly after ten with wonderful energy. As they started the night with a classic rock feel and moved into some folk sounds, it was clear that Tim Carbone's fiddle was getting the audience warmed up for some serious dancing. As the night went on more solos were passed around. John Skehan was on fire with mandolin solos of a wide range, and Andy Goessling had shown his talent on about four different instruments.
Mid-set the band broke into "The Forecast" with sunny sounds from mandolin, violin, and guitar.  Hansom new bass player Andrew Altman made one of his first solos of the evening while John Skehan alternated playing fills on electric guitar and violin.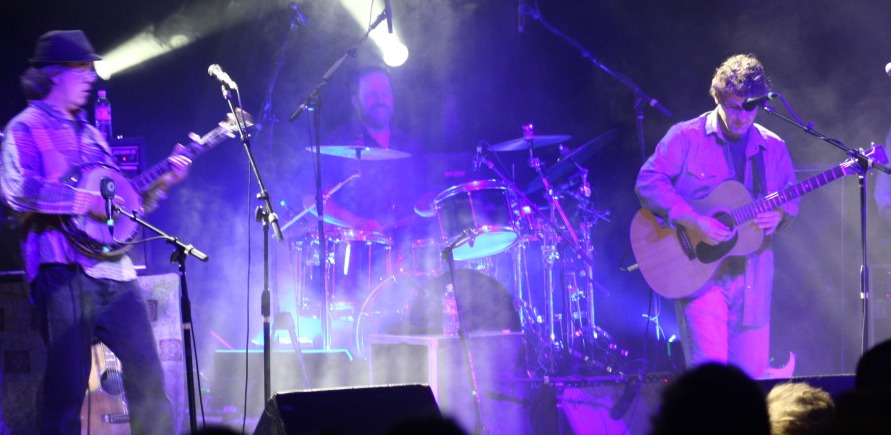 The absolute highlight of the night was the last twenty minutes of the first set. Carbone deceivingly started the mini-finale out with a traditional fiddle tune, which was passed around the stage once before taking off into another fifteen minutes of jam-grass solos, and ending with rocket launching finale by Carbone on fiddle. His firecracker energy and flashy runs had me thinking for a moment that I was at a performance of Barrage, but without the cheesy choreography.  All the same, the front row was dancing harder than ever.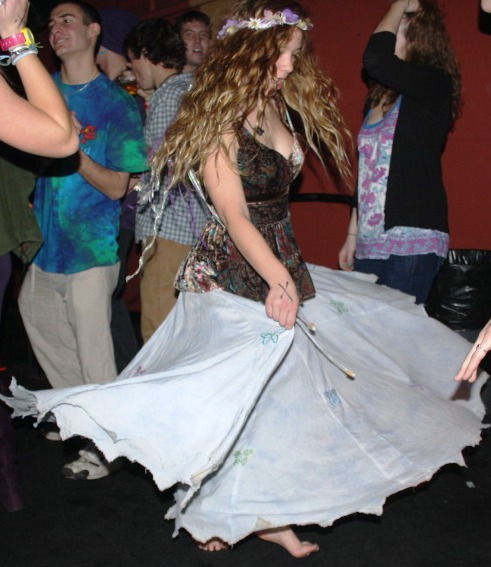 The second set started up with more an infectious, danceable rhythm as the band jumps into a fast Irish reel. Goessling broke out the flute and penny whistle as Carey Harmon kept the beat going on drums. Audience members young and old break out in their best attempts at an Irish jig before returning to their usually skippy, swaying dances.
Skehan's mandolin was featured heavily in more of the same folk and jam-grass songs as the night went on. Out of nowhere Anders Beck of Greensky Bluegrass jumped onstage with his dobro along with Elephant Revival's Bridget Law on fiddle and Bonnie Paine on washboard to play "Donkey for Sale".
The audience sung along and danced as the band played shortly past 2am. Many will be returning for another couple nights with the lively Railroad Earth, who have just announced they will be a January 1st date to their New Years concerts at the Ogden.