ReaLifeActual of Fort Collins, CO, is an "up-and-coming" 6 piece instrumental jam band that implores electro dance beats to progressive rock. The result of RLA's converging genres is a heady trance jam that transports audiences into a psychedelic accelerated landscape. Exploding onto the Colorado Jam scene, this native FoCo Band started in 2011 and is a musical conglomerate of Bart Mills, Matt Newhard (Trichome), Kyle VanBuskirk (Good Gravy), Aaron Holsapple (Cualli), Brandon Johnson and Matt Newhard (Velocyti Raptor).
RLA invited me out to Hodi's Halfnote to meet the band and see why FoCo is all about keeping it local. After a solo opening performance by Aaron Holsapple playing under his DJ alias Cualli (played Sonic Bloom), ReaLifeActual took the stage, and were greeted by a robust crowd. Typical of Jam Bands, high energy and longevity drive their live performances. However, RLA's sound draws from a variety of genres and results in an electronic infused rock that captivates the dance floor and fuels the audience to move. This exchange with the crowd is perhaps RLA's most intriguing dynamic. There is a connection between RLA's and their fanbase. Brandon Johnson explains "we like to talk to people before and after the shows and get to know everyone." This intimacy translates into a raucous party once the band takes the stage.
The Hodi's performance showcased RLA's talents as an instrumental jam band with an ability to craft their own original sound while drawing on influences such as Umphrey's McGee. (The band actually covered "Hajimashite" that evening.) As RLA continues to tour and hone their live shows, they display the focus and potential to become a regional staple before releasing a first album. Recently, RLA played at famed Mishawaka Amphitheater supporting The Mickey Hart Band. This summer still offers several stops for you to get a glimpse of the Fort Collins 6 piece. If you are down in Bond for Ragin' on the Rio, go by Deck Stage (6:30-8:30).
Special Sit ins for (7/28) show:
Evan Daldegan - Vocals (Trichome)
Mike Windham - Tenor Saxophone (Trichome)
Grateful Web went backstage to meet the band, and we are able to share this interview:
GW: Thanks for speaking with GW, I really enjoyed the show. Can you tell us how the band meet and eventually began playing together under the name RealifeActual?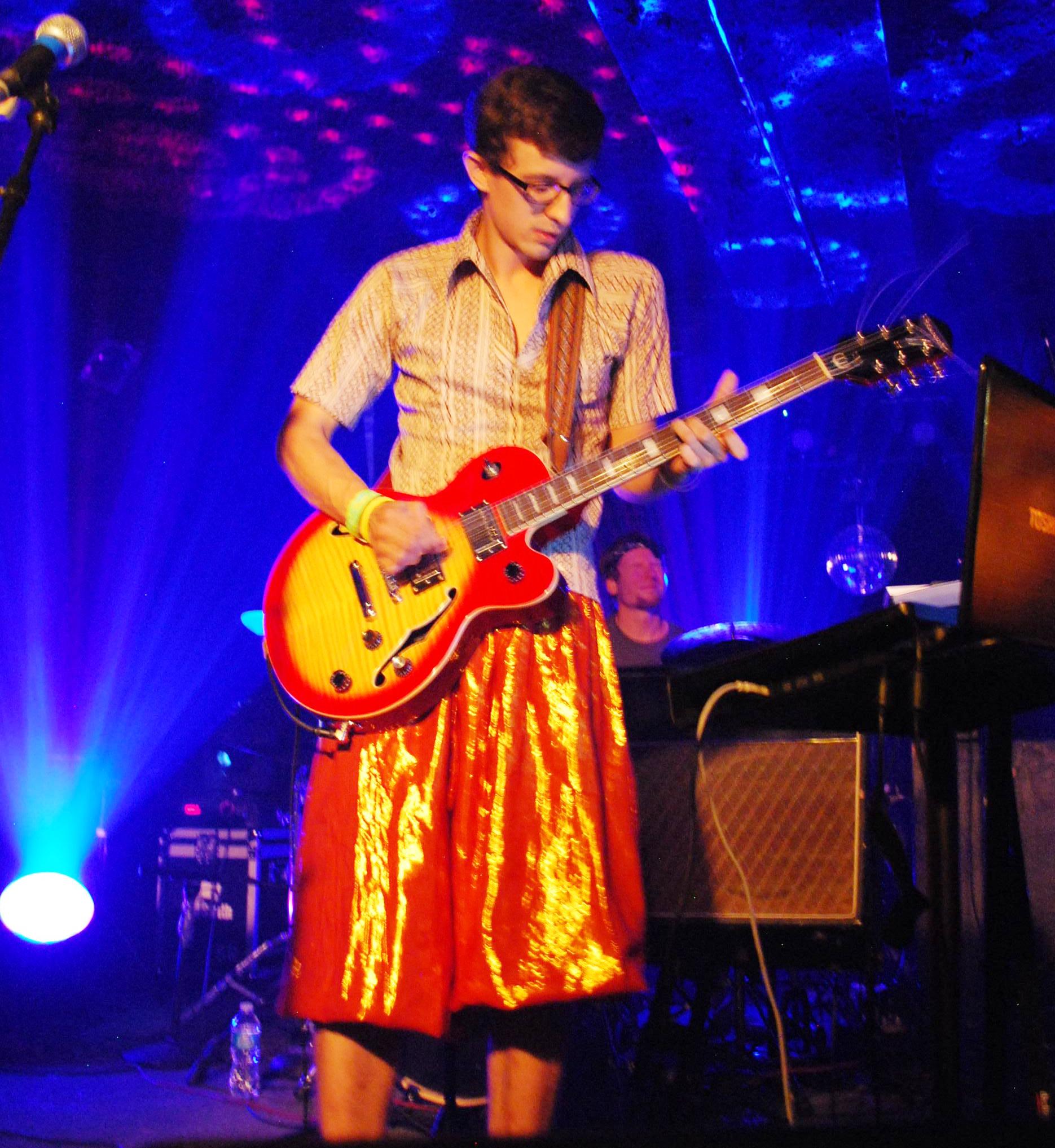 RLA: The band started out with myself (Brandon), Bart, Matt, and Ryan all just kind of jamming around a while back at one of our houses. We were writing small parts that eventually evolved into full songs and we decided maybe we should do something with this. I had known Aaron from before as we worked together and we had him come play with us and he fit in so well we made him a part of the project. Kyle eventually just fell into place as the percussionist and we all formed ReaLifeActual.
GW: RLA is a 6 piece, that is a lot of personalities and musical backgrounds. How has your overall sound progressed as you've incorporated each members distinct voice?
RLA: We all came from different backgrounds as musicians. Matt, Ryan, and I had played music many times before but never in a serious setting like we do now. Bart had more of a reggae background and was still new to the bass when we started and Aaron had already been doing his Dj/producer thing. We all kind of had these backgrounds that were different as far as what we played in before how we practiced and what kind of ideas flowed. We started piecing things together and really getting comfortable with each others styles. We continue to use each persons background and knowledge to build these songs and needless to say have a lot of fun in doing so.
GW: You have a great hometown support, how long have you been playing together? Also, how have you connected to your audience over that time?
RLA: We have been playing together as ReaLifeActual for just under two years. Our first show together was January 2011 and thats when we decided that "Hey we have something here I think we should take it forward". We do in fact have excellent hometown support and we love all of friends, family, and fans that continue to support us. We are all very personable guys and like to go out and have fun and see good music just as much as the next person. We like to talk to people before and after the shows and get to know everyone that we can. What we want is to put on an amazing show for everyone every time. We always look forward to sharing our music with current fans but it is always great to hear "That was amazing I never have seen you guys before. I will definitely be checking you guys out again!"
GW: Your set list was filled with a lot of great instrumental originals, is RLA looking to record anytime soon or do find yourselves still evolving as a jam band?
RLA: We are currently set to begin recording this fall and hopefully have a nice EP out around the beginning of next year. We have been writing so much music this past year we have been wanting to get songs ready to record that really showcase the band's entire sound. We put so much energy and switch musical styles so much when we play live that we want a recording that can capture all of that in a controlled studio setting and I think we are ready to do so.
GW: With all the different members working on other projects, is it a distraction or contribute to RLA's sound?
RLA: I think that it really contributes overall to RLA's sound. Playing and locking in songs with RLA is very important to us but the fact that we all go out and play with other bands and musicians all the time, I think really helps us stay on top of our game. We all support each other's other projects fully and RLA brings in a little taste of them in our music as well.
Listen to RLA Live at the Aggie Theater 9-15-2011
More info at: reverbnation.com/realifeactual
ReaLifeActual upcoming shows:
9/7- Bond, Ragin' on the Rio (Deck Stage)
9/22 - Denver, Cervantes Other Side, Supporting Gravity A
Find out more: http://www.facebook.com/realifeactual