A blazing beacon of turquoise and teal crowns SF's Bottom of the Hill, as Seattle sextet The Head and the Heart shuffles modestly onto a cramped stage. Delirious fans push forward for an intimate look at the Pacific Northwest folk rockers, as intense high-pitched shrieks erupt from the audience. Gazing out at the sellout crowd, the band paid tribute to their fans with enthusiastic, endearing salutes and scarcely concealed grins of disbelief.
Exposed brick at their backs, The Head and the Heart kicked off the set with playful romp "Cats and Dogs." Amidst complex, powerful three-part harmonies, front man Jon Russell, violinist Charity Thielen, and singer Josiah Johnson convey a tale of naturalistic omens and the dark side of geographic mobility: "Falling from the sky / there are raindrops in my eyes / my thoughts are digging in the back yard / my roots are grown but I don't know where they are."
On "Ghosts," Kenny Hensley's menacing keyboard prelude gives way to an ominous admonition, as vocalist Russell groans: "Boys in the street talkin' 'bout leavin', they're leavin' / lookin' for someplace to go." Blurring lust and escape, a sneaking, sinking terror of entrapment and eternal stagnation seeps through drummer Tyler Williams' rhythmic punch. Atop daring time signature pivots and a medley of shakers, sentimentalist harmonies expose the liberation of detachment as a hollow lie: "One day we'll all be ghosts / trippin' around in someone else's home / one day we'll all be ghosts, ghosts, ghosts!" A brief pause suspends the story, freezing fans in anticipation, as the track ends with an ocean of calm that only complete abandonment of obligation and expectation can deliver.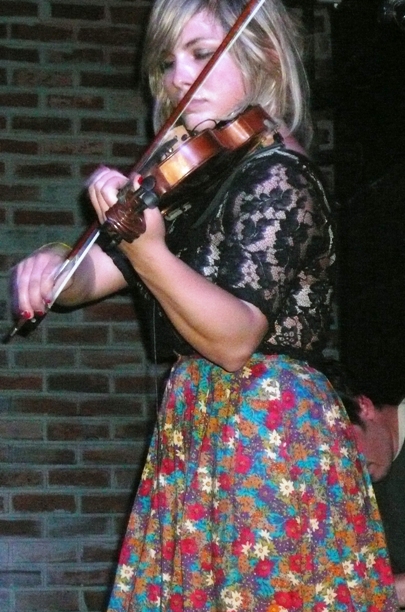 "Down in the Valley" has Russell, propped by Johnson's impeccable backup vocals and Thielen's melancholy violin, singing of vagabonds, alcoholism, and unfulfilled love. With a crisp, hazily euphoric tempo and an infectiously catchy melody, the three belt an account of wanderlust and isolation in perfect harmony: "Cali-Cali-forn-yah-yah, Oak-la-home-ah / and all of the places I ain't ever been to but / down in the valley, with whiskey rivers / these are the places you will find me hiding."
Closing the set with "Rivers and Roads," the band highlights that despite their obsession with crippling alienation and atrophied relationships, kinship and fraternity are absolutely fundamental to their art: "Been talking bout the way things change / and my family lives in a different state / and if you don't know what to make of this / then we will not relate."
Throughout the set, The Head and The Heart referenced a crudely etched cast of bumbling spirits and mischievous jesters evocative of The Band's 1968 debut Music From Big Pink, as their lyrics conveyed a crisp, gilded flash of the open highway.  Yesterday's follies are diluted by another horizon of pavement, and one's lone chance at salvation is hitching a ride out of town. Released on prolific independent label Sub Pop earlier this month, The Head and the Heart's eponymous debut LP expands on the work of folk revivalists Fleet Foxes and Blind Pilot, pairing timeless melodies with stunning sonic vistas and stark, densely rendered fragments of experience.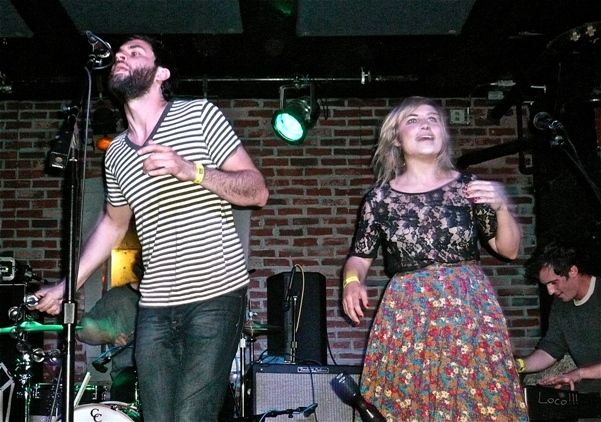 Thanks to the guys at Sub Pop for their hospitality.  You can learn more about The Head and the Heart by visiting their website.