"Oh, yeah."
If you've ever heard liquified velvet in voice form, chances are it came from the mouth of Alejandro Rose-Garcia. That sound will creep into every crevice of your ear drum and stay with you for the rest of your days. With those two words he greeted the packed house at Gruene Hall in Gruene, Texas. The scuffed wooden floorboards of the stage have hosted some pretty intimidating shows, but Shakey Graves does not cower away. This is his home. Texas is where he's from. The room is brimming with his people. Don't believe me? Wait until he starts playing his first song, and the sound of collective cowboy-boot stomping, perfectly in rhythm with his on stage, drowns out all sounds except the beat and the lyrics. And, of course, that voice.
At some point in life, if you find yourself at some point in Alejandro's home state, perhaps near the magical city of Gruene, do yourself a favor and stop by the infamous dance hall. More than likely, on any random night, there will be someone you've either never heard of or always wanted to see playing a show. Either option will lead to great live music. It is in your best interest to dance on that dance floor at least once. It feeds the soul. Especially so if what you're dancing to is the new album, And the War Came, by Alejandro himself.
He started the set with a bang, playing with a guest stand-up bass player and a drummer, both regulars on his touring sets. After a few songs, he took the stage alone. What's incredible is how difficult it is to tell the difference. (And I didn't, being too short to see the stage.) The man sounds like a full band.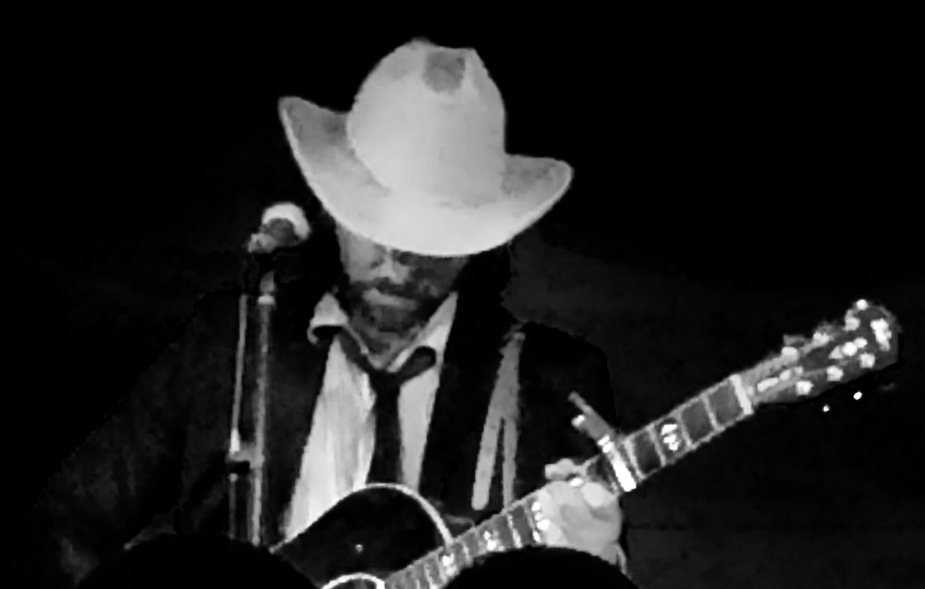 During a short break between songs long enough for Alejandro to wipe the sweaty hair from his forehead and take a pull from his ice cold Lonestar, a particularly vocal fan yelled "Let's go skating Wednesday!" Everyone chuckled at the strange nature of this request, and immediately Mr. Shakey Graves responded, "Let's do that. But it is hard for someone who needs their feet and hands… and face… and dignity for that matter…" 500 people laughed and he toasted the crowd before launching into another guttural, soulful song, and if there was any man or woman in that room that wasn't in love with him before that - there sure as hell weren't any after.