At a 2016 Security Project show in Cleveland's Beachland Ballroom, someone in the small nightclub's audience was reacting to the band's adventurous interpretations of Peter Gabriel's solo music with wild enthusiasm. His eager applause and thunderous shouts of approval between songs cut right through the rest of the audience's cheering. And Project drummer Jerry Marotta couldn't help but notice.
"I'd love to have some of whatever that guy out there's been having," he said, laughing. And he was actually inspired, not annoyed in the least. "All I can say, buddy, is keep it up!"
From there the band rippled through their spellbinding performance of the prog-rock pioneer's music that included many uncommercial solo songs ("Shock the Monkey," where were you?), a couple of mid-'70s Genesis pieces, plus a few non-PG offerings with similar arty attitude and vibrations. Still, the emotional effect was enough to make any serious PG fan want to blow out his or her voice.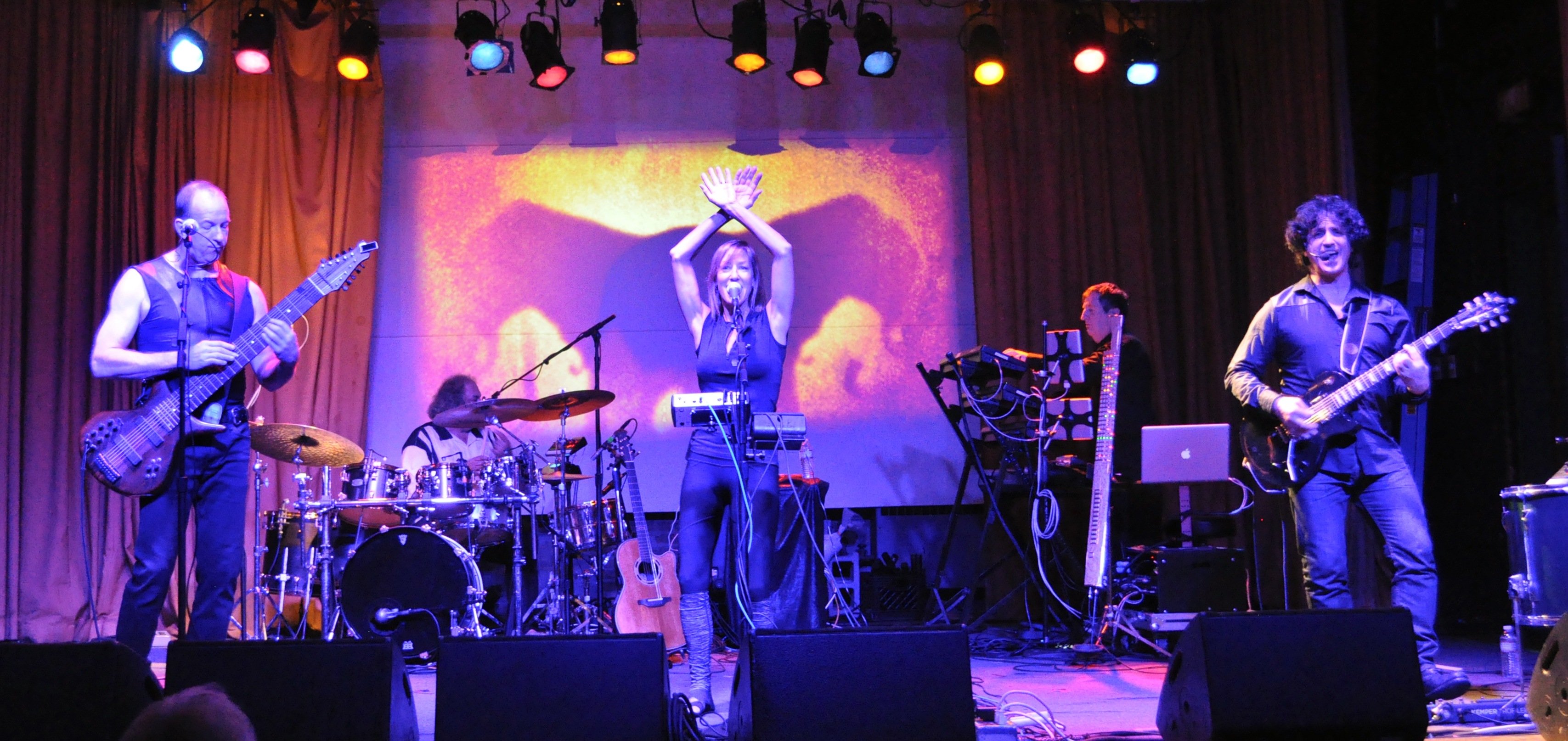 In early May, Marotta and his one-woman, four-man band Security Project – dedicated to revisiting Gabriel's pioneering early solo years (1977-1986) – will be returning to live performance for the first time in more than two years with a short, late-spring tour of the U.S. East Coast.
Starting out with a sold-out Daryl's House Club gig, on May 5, in Pawling, New York, the Project will kick off a 12-date, mini-tour that wraps up by month's end in Annapolis, Maryland, on May 20. Even for a limited geographic area, that's a pretty stiff sprint. But, as you will find out if you read on from here, you really should try to catch them if you can.
Founded in 2012 by Marotta and having tried on a couple of lead vocalists leading well into 2016, Security Project have been perfecting their approach with many small, regional tours like this one. In addition, they've released a handful of live EPs that show how much they've dialed in their PG interpretations over time.
The band's motto is "Expect the Unexpected," and ever since 2016 – when female singer and multi-instrumentalist Happy Rhodes joined as lead vocalist – SP have been better equipped than ever to make good on that promise. Not only does the band feature stylized versions of Gabriel's music but also – thanks to Rhodes' highly versatile voice – they now round out the show with songs from fellow PG art-rock traveler Kate Bush and even Rhodes herself. So, unlike their past versions, Security Project is now more than just "The Peter Gabriel Show."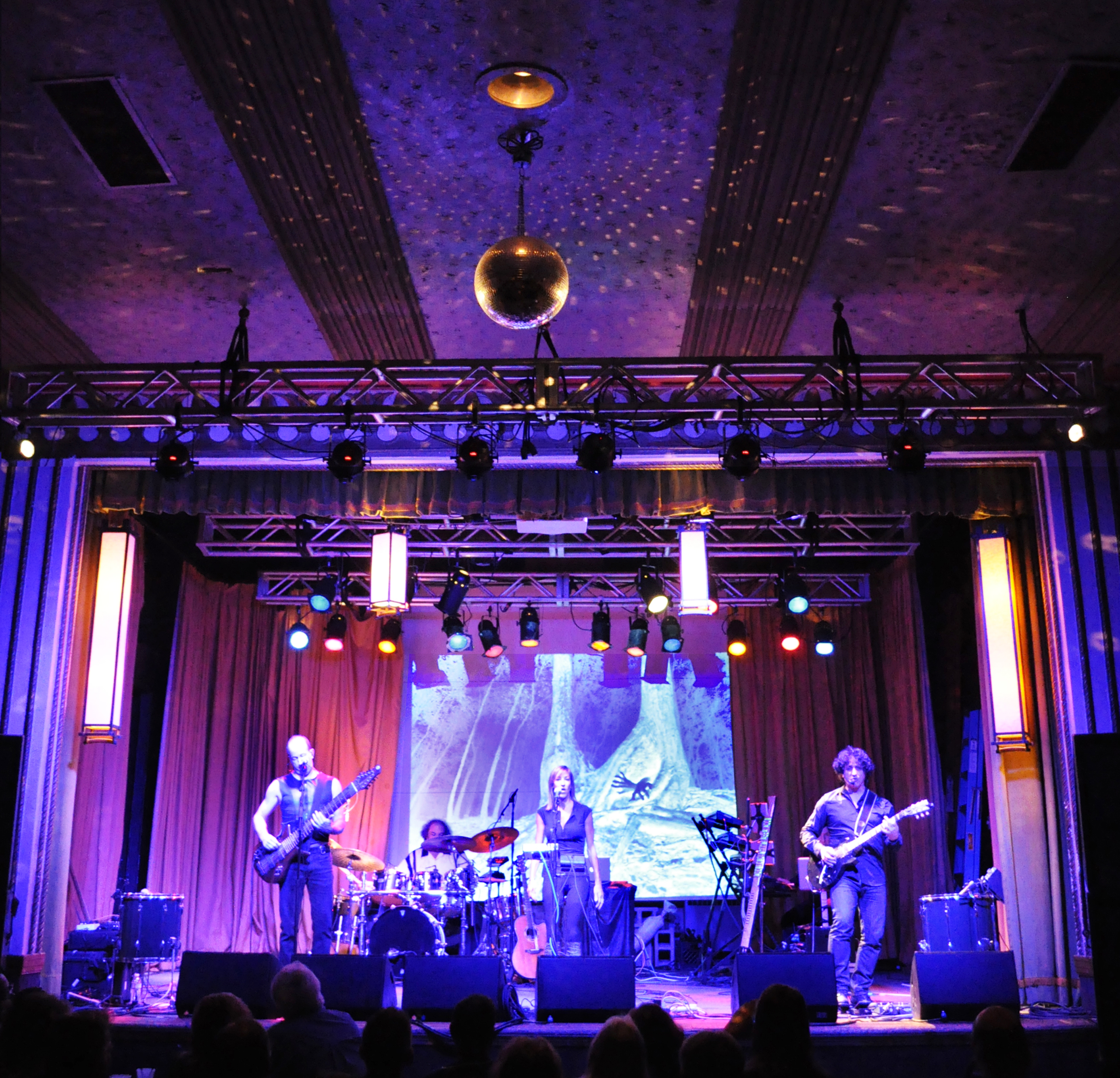 As a veteran American alt/folk/art pop singer-songwriter, Rhodes had released numerous independent recordings in the mid-'80s to late-'90s. Then, unfortunately, her star began to fade from public view by the early 2000s, eventually leading her to retire from music. But her voice left a lasting impression on certain key players, it seems.
About that voice: By all accounts, Rhodes' most notable characteristic is her stunning, four-octave vocal range. This ability has brought her many favorable comparisons to such singers as Tori Amos and the enigmatic Ms. Bush, whose own dramatic-soprano range Rhodes easily emulates. Yet this range also offers her many advantages in interpreting the songs of male singer Gabriel. His idiosyncratic vocal style could also be all over the map, often within the same song. No problem for the right singer, right?
Still, matching Rhodes' voice with Security Project and the vocal demands of Gabriel's music was not an obvious first choice for Marotta and the band. She practically came to them through the back door. Two previous male vocalists both had seemed more than adequate in achieving the classic 'Peter' voice but had moved on. So, with a scheduled 2016 fall tour and an unplanned vacancy in the lead vocal department, the band needed to come up with someone new – but good – and fast. And, "happily," the Project soon found themselves with a strong "front woman" in the process.
"A female vocalist? Singing Gabriel songs? Who'da thunk it?" Well, remembering her from a previous musical connection, SP member Trey Gunn did. Rhodes' musician husband Bob Muller had previously played drums in the Trey Gunn Group, it turns out. Plus, Marotta had also supplied drums on several of her 1990s recordings. These threads all came together when Gunn made his timely call to Rhodes.
Quickly overcoming preconceptions about what a singer of Gabriel songs should sound like, Rhodes stepped right into the role as a Mistress of Ceremonies on that first fall tour of 2016. She impressively delivered a range of songs that checked all the boxes for the most discerning PG fans, including "No Self Control," "Lay Your Hands on Me," "I Don't Remember," "San Jacinto," "I Have the Touch" and "The Lamb Lies Down on Broadway."
Much like Gabriel himself, she channeled all of the alienation, melancholy, uplift and sometimes-dark humor of these songs. But most of all she seemed surprisingly at home with the really "dark stuff" – Gabriel's gravel-voiced dramas about stalkers, assassins, political prisoners and mental patients. It was, perhaps, her anguished, spine-tingling vocals on the darkest of all Gabriel songs – the Jungian-tribal-ritual epic "The Rhythm of the Heat" – that removed any lingering doubts about her covering the PG "waterfront."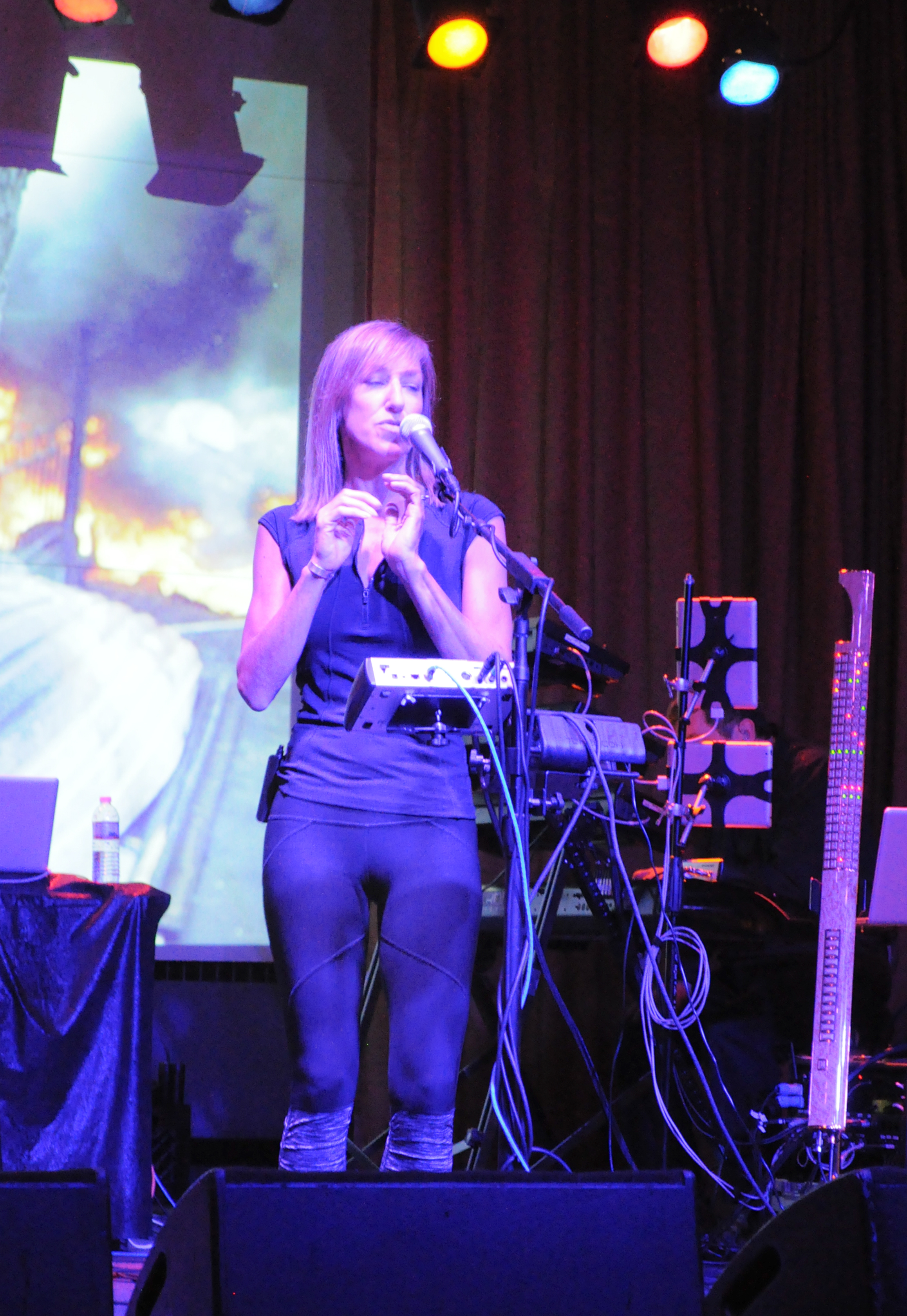 Marotta and the other veteran musicians in the Project have their own long resumés of musical street cred – sometimes proggy but then again, not as much as you'd think. Much of that prog rep comes from Marotta's status as a long-serving Gabriel sideman and Gunn's long, strong association with Robert Fripp and King Crimson. Yet, the more R&B-leaning drummer has logged time as a band member and session man with other top artists, including Hall & Oates, Tears for Fears, Elvis Costello, and even Sir Paul McCartney.
Coming in from the alternative rock side, there's Welsh guitarist Michael Cozzi, who had worked with the English alt/pop band Shriekback in the mid-1980s, and then recorded three albums with American trance/psych rock unit Sky Cries Mary in the early 1990s.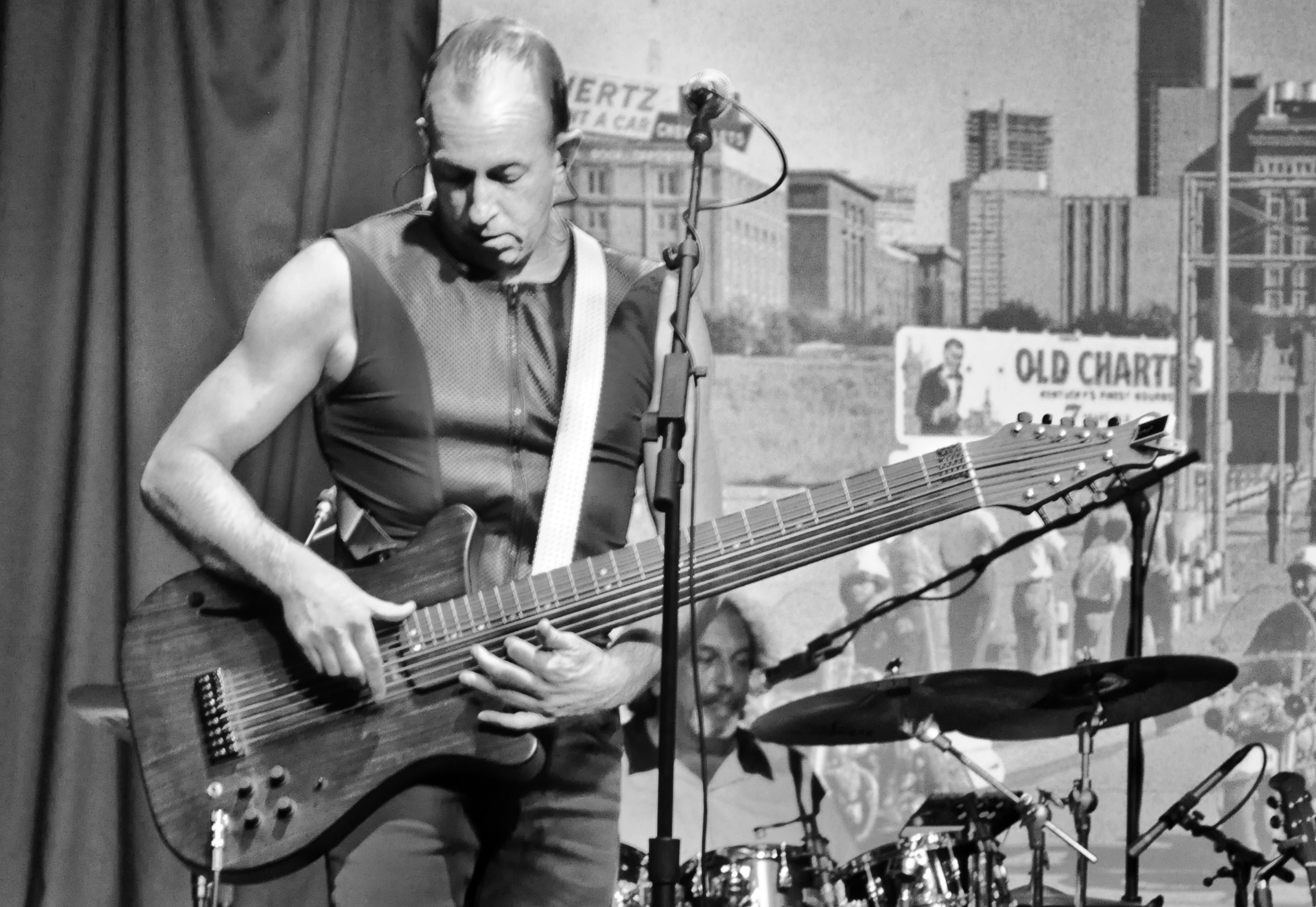 Meanwhile, keyboardist and electronics engineer David Jameson has spent more time out of music than in it. After working with Time Machine in the '70s and early '80s, he left the role of performer behind to pursue advanced technical training and industry experience as a musical electronics developer for IBM. So he progressed on a completely different track, then brought his electronics expertise back into the mix when he joined the Project.
An example of a non-PG song that – thanks to Rhodes – has already became a Project staple is a mid-'80s Kate Bush composition titled "Mother Stands for Comfort." In fact, her uncanny vocal resemblance to the experimental singer-songwriter here is more fitting than some of her PG covers. The "Bush Effect" also carries over to another song that the Project also regularly features – a Rhodes' original called Collective Heart."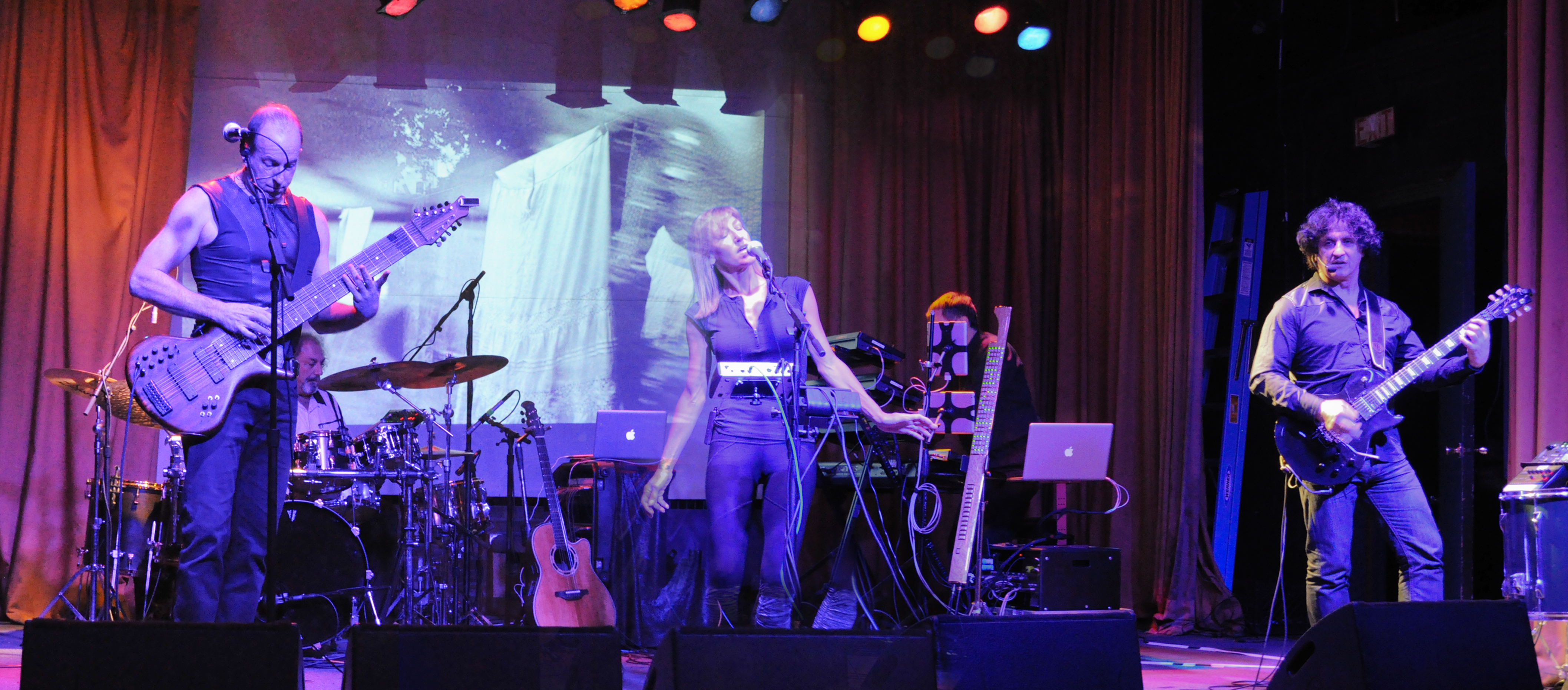 If there's any song that shows best what each member brings to the Project, it may very well be the 1980 Gabriel anti-war song "Games Without Frontiers." Notably, the original PG recording featured Bush (there she is again) on backing vocals. So Rhodes does double duty on this song, contributing both the lead vocals on the verses and Bush's breathy, French lyrical phrases on the refrains.
Interestingly enough, by way of a creative instrumental pairing, the song also gives the band a chance to stretch out and "have a blow." For the second "half" of the song, SP have jumped their own self-imposed timelines and spliced it into a well-spotted PG instrumental titled "Of These, Hope" – from his ambitious, 1989 world-music soundtrack, Passion. And since the Project usually perform this two-song blend as the encore, this extended space- rock jam brings their shows to a rousing climax. Music truly without frontiers.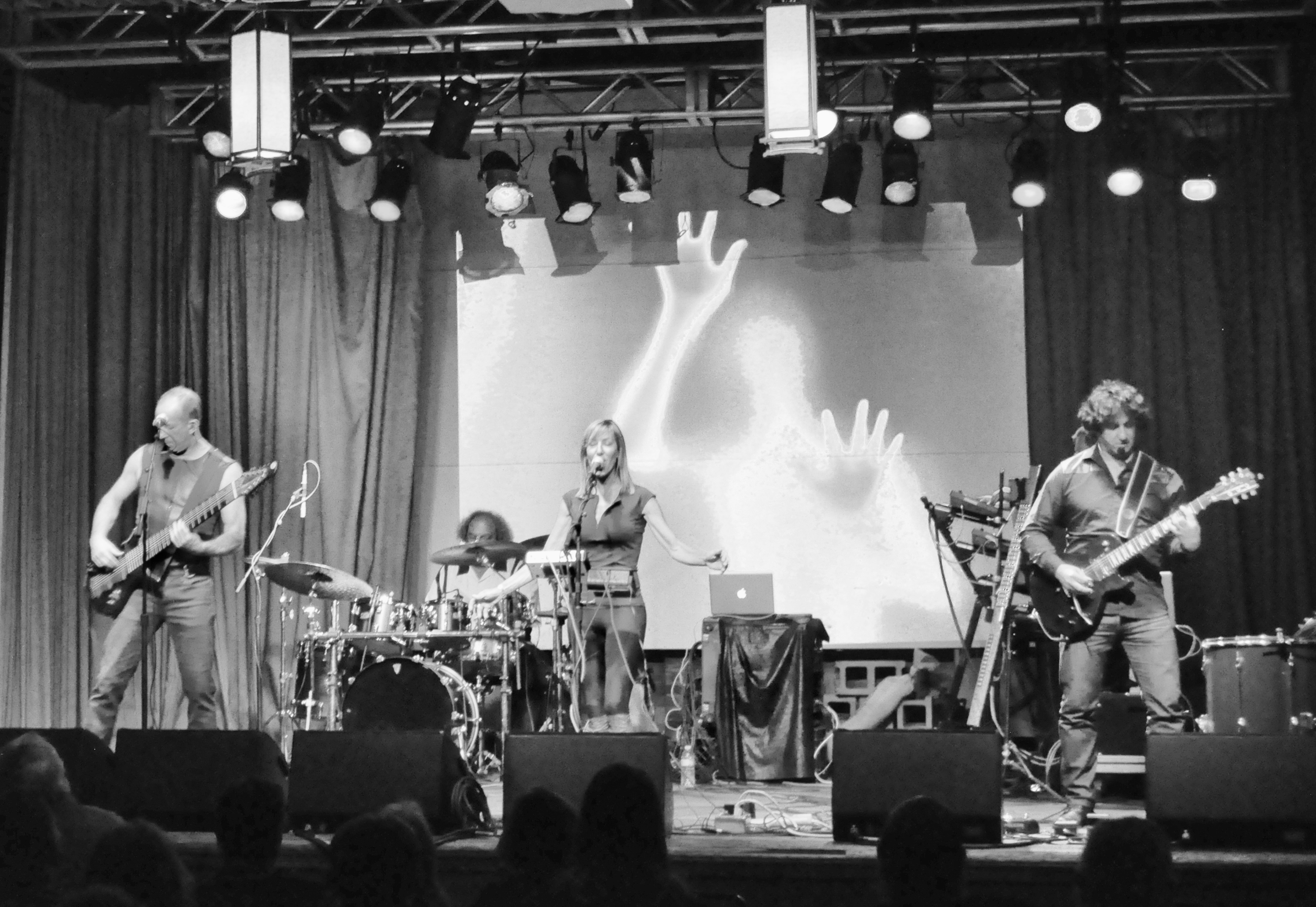 It will be interesting to see where Security Project turn next in their song and artist selections as they continue their exploration of the PG repertoire and other 'songs without frontiers.' Their improvisational moments suggest that the band could create exciting original material, if they'd put their collective hearts and minds to it. But, with their crazy- quilt backgrounds and overlapping outside projects, that does seem unlikely. In the end, what has drawn them together is a profound, shared admiration for the collective works of Peter Gabriel. So it appears that they will continue their pursuit of new musical expression based around his musical universe.
So, ya thought ya might like to go to "The Peter Gabriel Show"? Since the Ancient Mariner of Rock himself is not as available as he used to be, spending a night with Security Project just might be the next best thing. Just be careful to watch out for your vocal cords.
For more information about the Security Project tour, please visit: https://securityprojectband.com