Festival season! I love it, and it is almost upon us. After viewing the initial lineups for some of the big music festivals I couldn't help but notice the large number of indie rock bands that are sneaking their way into what are usually very jam-heavy celebrations.
For instance, look at the headliners for the inaugural Bonnaroo lineup from 2002: Widespread Panic, Trey Anastasio, Phil Lesh & Friends, and Ben Harper. Then compare that to last year's front line of The Police, Tool, The White Stripes, and Wilco.
Then there is the Wakarusa Festival, held annually every June in Kansas, which boasted jam mainstays like Robert Randolph and the Family Band, Sound Tribe Sector 9, Galactic, and the Los Lonely Boys for their first go at it, while this year the top dogs so far consist of The Flaming Lips, Cake, and Buckethead.
So I pose the questions: Where have all the good jambands gone? Are musically tasteful people now losing their taste for the incredible improvisational jams and intelligent music? And for god's sake, why has indie and Brit rock gotten so popular?
If some folks thought that jambands had real no substance outside of the improvisational jams, they should really look at what comprises today's indie bands. Well, nothing really. Lyrically, they fall short of even a yawn. Musically, they perform songs that most twelve years olds just starting out could put out. The riffs are straight forward and boring, while the drum beats consist mostly of just thumping and repetition. When did folks come so completely content with what is being marketed to them?
This is typically why I listen to so many artists who fall under the jamband label. Though I really despise how that label can define or even pigeon-hole some bands and songwriters into this specific category, it does have some meaning to it.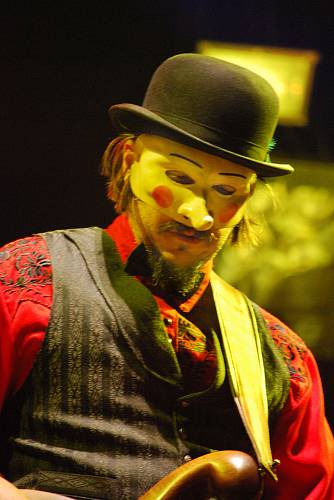 As famed bassist and band leader Les Claypool stated about jambands in the recent copy of Relix magazine, "It's more about how you approach the music, not the style you play. It's all about putting on a varied live performance".
Classic rock guitar riffs, fast-pounding drum beats, deep bass grooves, and overall exceptional musical ability comprise of what most jambands are made. They are real musicians. They are artists who don't focus on selling themselves as priority one but rather perfecting their craft in a live setting, where music is its most raw and most beautiful.
Are you going to tell me that if you go to a Cold War Kids show, they are going to stretch the boundaries of a certain song, or are going to play it with an altered style on any given night?
No, because these now popular indie rock bands are seldom different from one another. They play bland music, and think that if they get together and take a picture of them all sporting emo-style hair cuts and vintage '50s button down shirts that people will think they are hip.
You are not hip, you look like a fucking dork caught somewhere in the space time continuum! And your music is putting me to sleep, so until people wake up and start liking good music again I will continue to be cynical about today's state of musical affairs.
Let's take a look at the nominees for this year's Grammy category for best alternative rock album: Arcade Fire, Bjork, White Stripes, The Shins, and Lily Allen.....really? The White Stripes album Icky Thump (albeit a pretty solid rock album) hit #62 on the Billboard Top 200, so how they the alternative?
Did those who chose the nominees even listen to anything else? Take for example, moe.'s release of The Conch. That was probably close to the best album I heard all year. The progressive rock and songwriting displayed on that album was the best alternative to any mainstream or indie rock put out by anyone last year. Their lush vocal melodies and tight guitar riffs explored a sound I don't hear many artists creating in today's world of dry music.
Therefore it really pains me to see so many folks giving up on the jam scene and embracing the cold and emotionless genre of indie rock.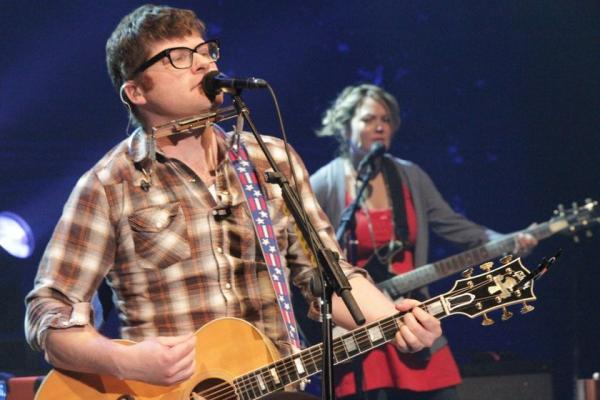 Here is another good example of why this continues to bother me: I was shooting pool with some good friends the other night, and asked one of them what music she was listening to these days since we don't get many opportunities to hang out as often as we would like. She rattled off a number of bands she enjoys such as The Decemberists, Cloud Cult, and other so-called indie acts that I have either never heard of or just plain ignored. Now, when I asked her to describe why she liked these bands, and what defines them....she froze. "Ummmm…Uh…Hah…Yep…Ummmm", she murmured. Alright, you and countless others seem to like this genre of music, but you cannot say for what reason. Then why the fuck do you like it???!!!
Go ahead; ask me why I like so many of the artists that I listen to, mainly those who fall under the jamband radar. I won't even hesitate to rattle off the reasons I like these acts. I still love listening to Phish because Trey Anastasio's unique guitar sound gives me a fucking boner when I listen to it. I really enjoy listening to Galactic because nobody has brought instrumental funk to such an energetic level as they have, not to mention that Stanton Moore is one of the best drummers I have heard in ages. I am absolutely in love with Umphrey's McGee because they create musically superior and rapid changing song structures, all while mixing a little classic metal and prog-rock into the final product.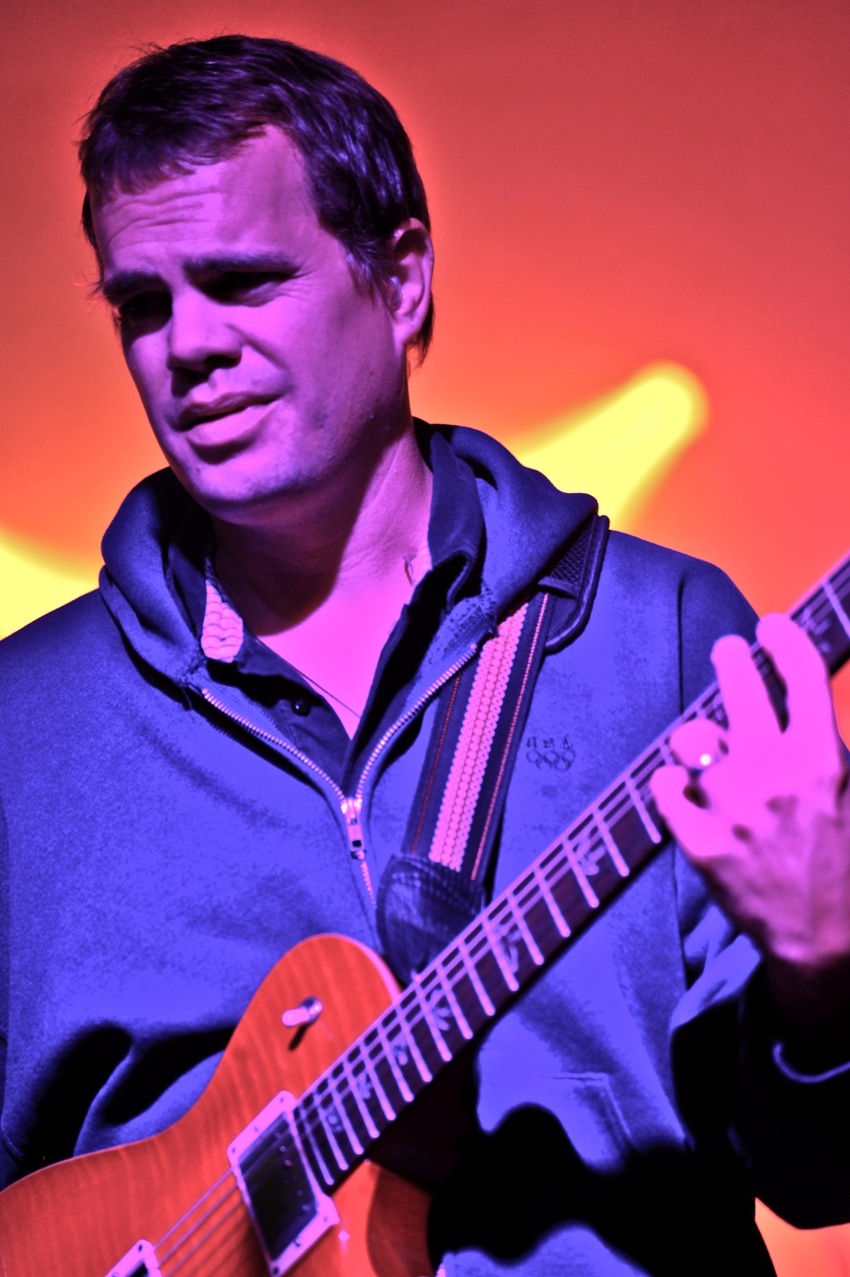 And these artists have staying power. There are valid reasons why Trey Anastasio has been playing to hordes of fans since the 80's. It is for the same reasons why the members of the Grateful Dead are still relevant, or for the same reasons why artists such as The Disco Biscuits, The String Cheese Incident, and Widespread Panic have amassed legions of loyal fans with very little outside help, and that is because they actually have real musical talent. And rather than market themselves through fashion, fads, and by whatever seems to "hot" at the time, they market their music. The music does the talking for them, and word generally spreads fast when good artists hit the road and perform exceptional live shows where set lists can change from night to night, and where each song can have an amazing twist added to it by even the slightest improvisations.
Wouldn't you rather see and hear a band that follows that formula, versus one that sounds no different live than the CD you just purchased at Wal-Mart a month ago? Again, it all comes down to staying power. Do you really think people will still be talking about Of Montreal, Fall Out Boy, and Panic At The Disco twenty years from now? No one will be talking about how innovative or lasting their music was, is, or will ever be. There are no Zeppelins, Zappas, or Zevons in this mix and that is because these indie rock bands just play down to the listeners churned out, bland rock that is more about what is now, versus what is good.
It is no wonder the music industry is in the can....they continue to spoon-feed people garbage and many eat it like a steak, even though it takes like a used coffee filter filled with cigarette butts to me. But what do I know; I am just a lowly music journalist who prefers a little taste.