Midway into his band's first set, EXTC guitarist Steve Tilling eagerly waved his arms about his head as his long, curly hair danced over his shoulders.
"C'mon, then!" the grinning frontman said to the already-stoked audience at Cincinnati's Ludlow Garage on April 1. "Give it some more beans!"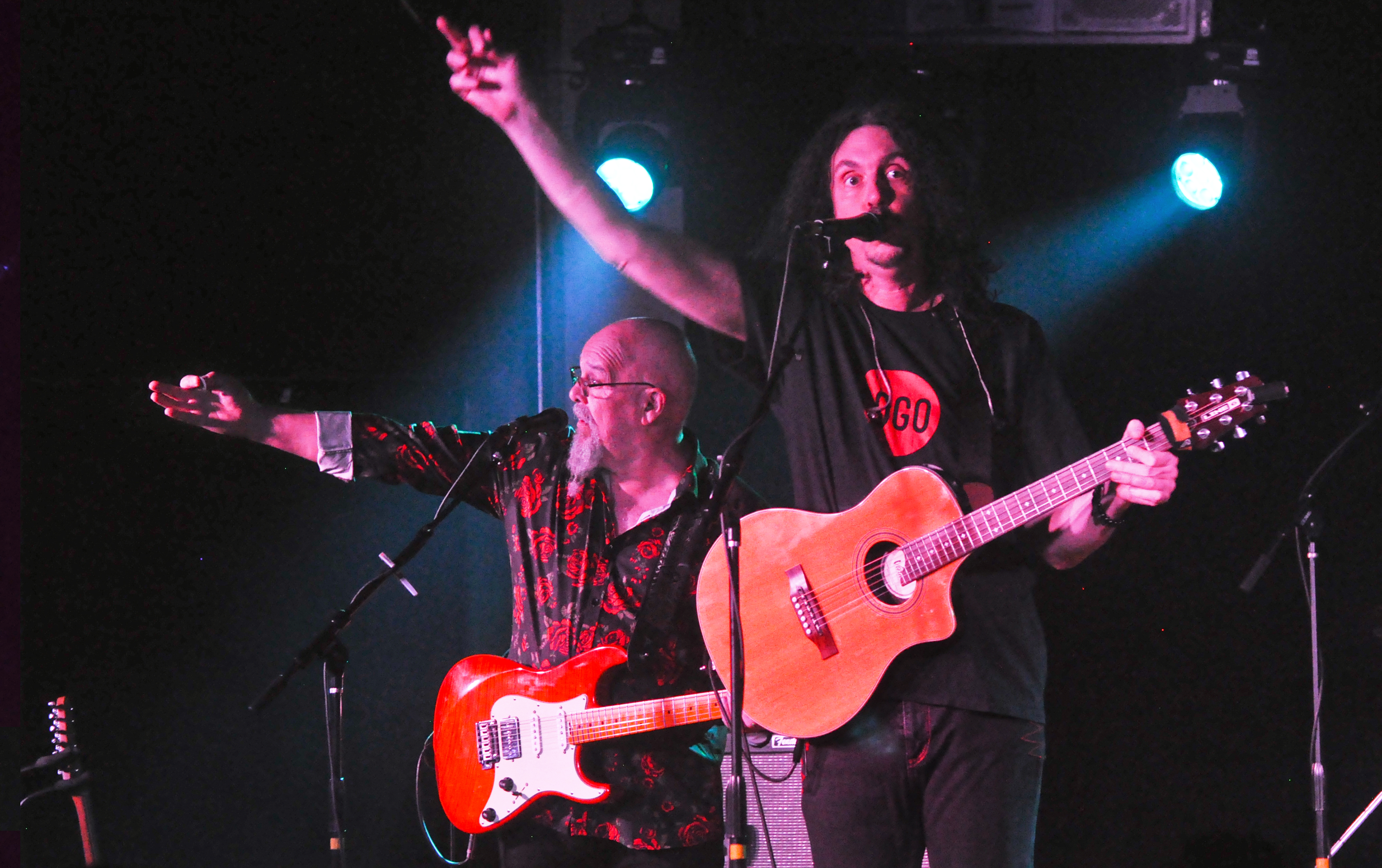 The British alternative group – headed up from behind by one-time XTC drummer Terry Chambers (Ex-TC . . . get it?) and featuring songs from those colorful, post- punk/alt-pop pioneers' prolific career – had recently been making North American rounds on a whirlwind spring tour of small theaters and nightclubs. So they stopped through here on April Fools' Night to play a generous, inspired set of classic XTC songs, plus a couple. And, as the British often say, it all "went down a storm."
As the inventive drummer who fueled XTC through five studio albums and over ten years into the early '80s, Chambers was clearly in the driver's seat again with this wide-ranging repertoire. Reaching well into XTC's past, he and his merry quartet plunged in with a pair of kinetic songs from the band's '70s New-Wave era and then two grungier tracks from the early-'80s album Black Sea. Quickly moving beyond his time in XTC and into that band's more melodic, mid-'80s studio period, EXTC then opened the lid on XTC's pop songwriting paint box.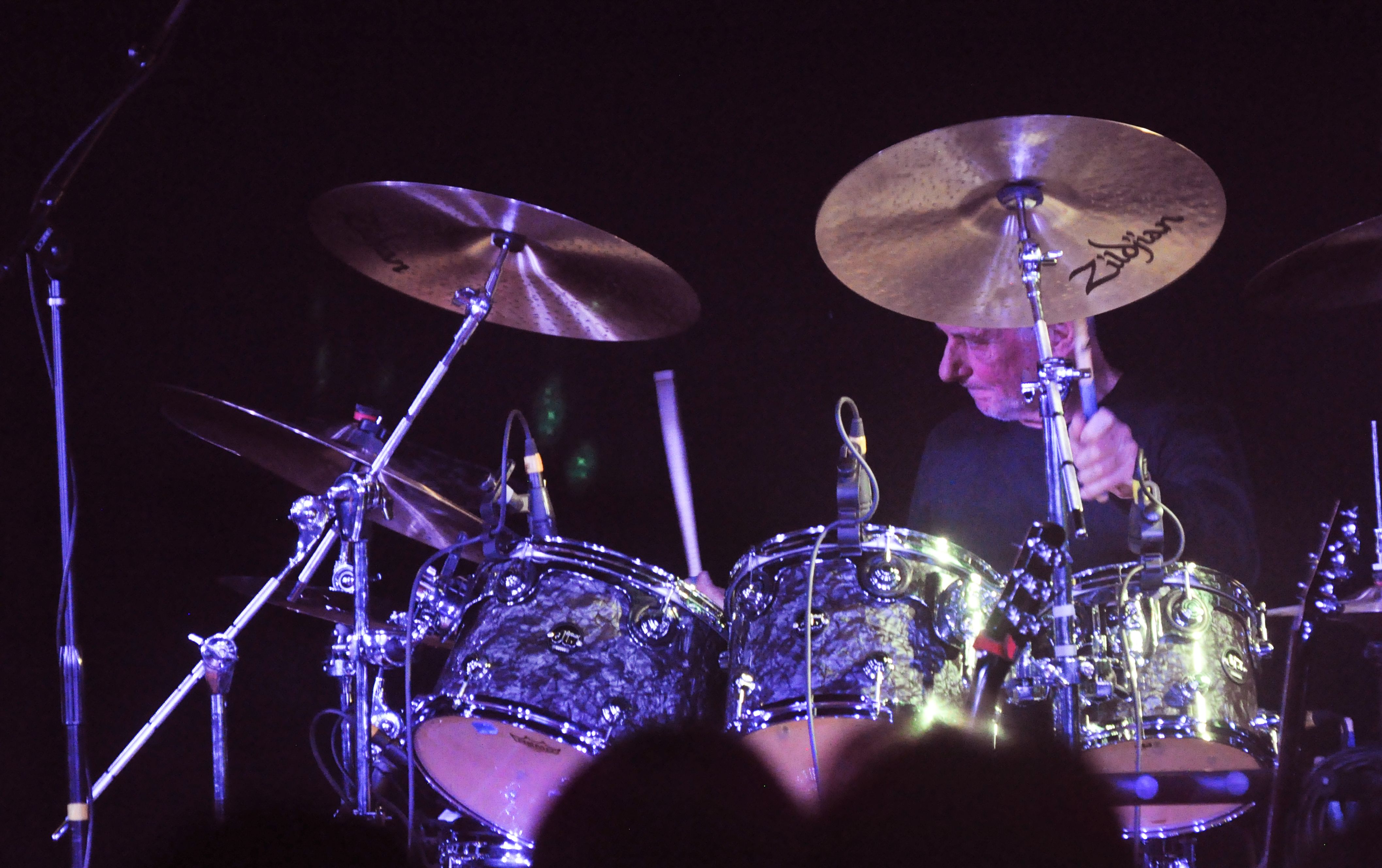 XTC bassist Moulding got special attention in the first set with a four-song mini- sampler of his sly romantic touches and clever lyrical turns. And the audience leaned into them with gusto. Among these were two from 1985's Skylarking (more would come later), a surprise late-career 2017 solo song about life after death, and, in particular, a lovely rendition of his 1983 Mummer track "Wonderland." This rather treacly tune – Chambers' last XTC recording, in fact – was electronica-based originally but benefited from being reset as an airy, Hendrix-like love song, with trippy, open- chord guitar flourishes from guitarist Tilling and second axe Steve Hampton.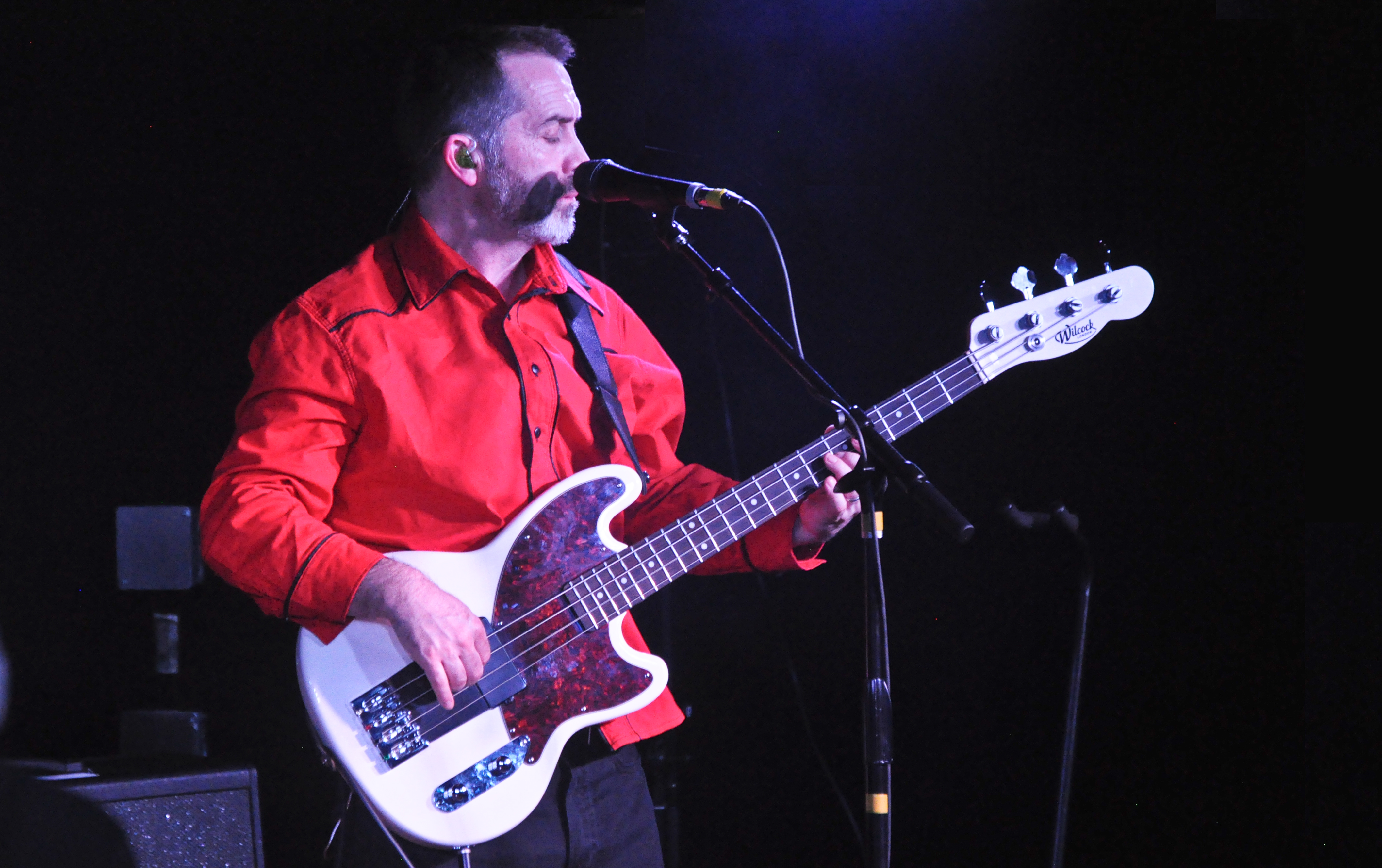 Soon after these psych/folk/pop entreés, more chunks of power-pop from XTC guitarist Andy Partridge muscled back in to great response, keeping pace with more Moulding melodies through the end of the set and well into the second. Songs spanning the '80s, such as "No Thugs in Our House," "Mayor of Simpleton" and "Respectable Street," all conjured the spirit of 'St. Andy.' So much so, in fact, that if you had closed your eyes, you could have almost felt the 'Talented Mr. Partridge' lurking in the room. (Fwiw, it was he who also gifted the band with their clever name.) But Moulding's aura remained equally bright with songs such as "Ball and Chain," "Standing in for Joe," "Grass" and "The Meeting Place" each having shining moments in the show.
In spite of a not-quite-sold-through room in this compact, cinema-like club that – believe it or not – used to be an Uno's pizza restaurant, the energy was pouring out of the band well before the first set ended. And it was a two-way flow, as the band never needed to egg on the audience at all to spill "the beans." Dancers popped up all around the stage and in the aisles, especially leading into the Set 1 closer, "The Ballad of Peter Pumpkinhead," from 1992's Nonsuch. The vibe ebbed only during mid-show break, and then the mosh pit kicked into action again after the two-guitar-ballad version of XTC's 1987 stealth B-side hit "Dear God" led off Set 2.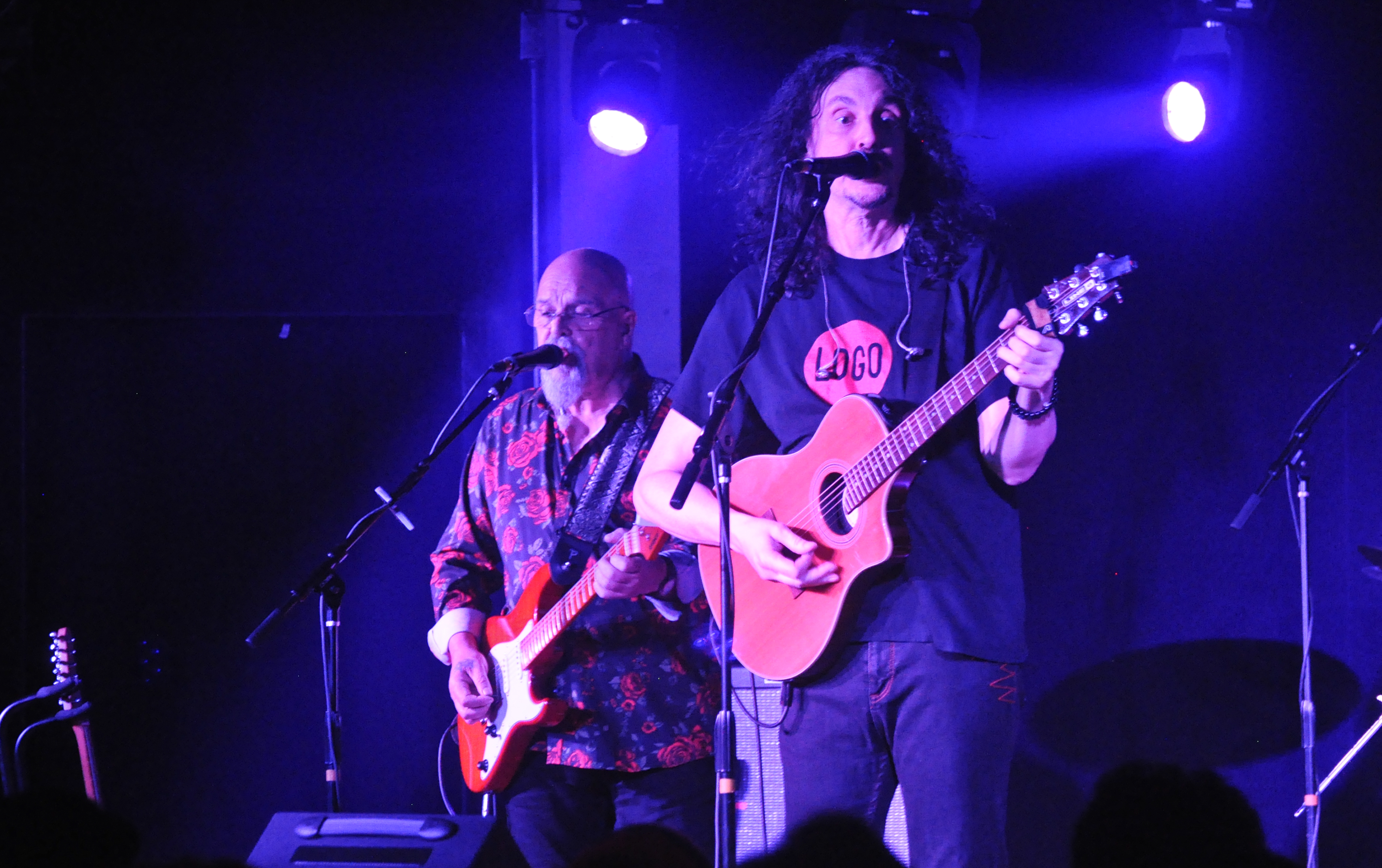 Seeming longer and more varied, the second set ping-ponged around XTC's back catalogue to the audience's great delight. Again, songs from Skylarking ranked right alongside others from Oranges and Lemons, Drums and Wires and Black Sea. "Earn Enough for Us," "King for a Day" and the Captain Beefheart-influenced "Sgt. Rock (Is Going to Help Me)" were only a few of the all-out rockers that fans were just bustin' to hear. Two more must-hear songs – a rousing, extended, sing-along version of the jaunty, Black Sea anti-war anthem "General and Majors," and XTC's groovy first hit single from 1979, "Making Plans for Nigel" – capped the set.
With Chambers' ever-precise drum lines hammering right through to the end, the era-jumping, three-song encore brought it all home: "Senses Working Overtime" and "Stupidly Happy," plus one more souvenir from the days in which it all began for XTC (Of course!), "Life Begins at the Hop." All combined, the double-guitar attack of the two Steves, the fine-tuned rhythm section of Chambers and bassist Matt Hughes, and Tilling's playful vocal impressions of both Moulding and Partridge gave the songs all the wit, grit and growl of those days when that duo helmed the band.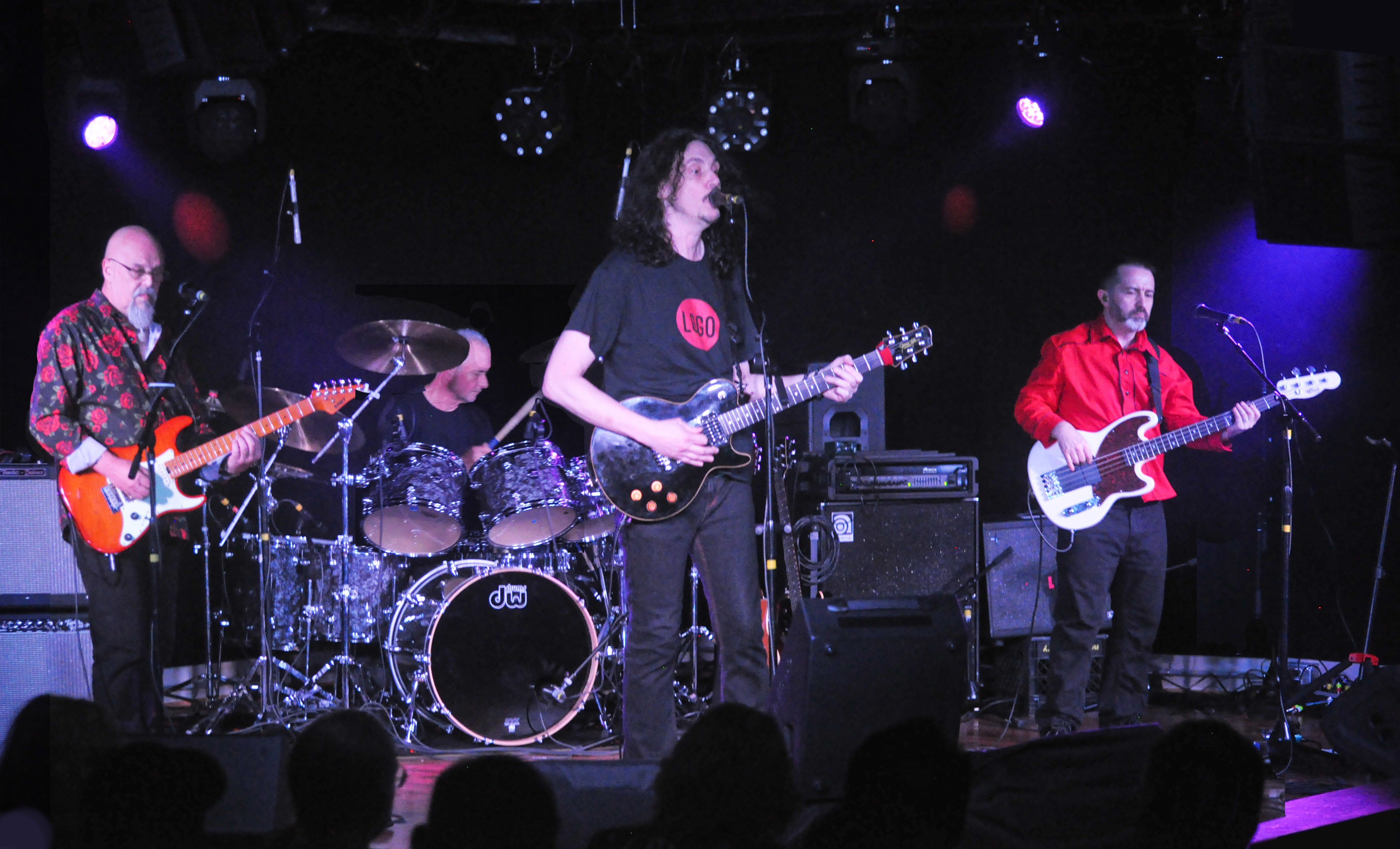 At night's end, to the roar of a fully-transcended audience, the band left the stage, mission accomplished! So, all in all, a good time was had by "those boys and those girls at the hop," all right. And then many of them headed to the merch counter for the band's meet-and-greet, with much good cheer and buzzing ears all around.
As of mid-April, EXTC's North American tour is already done and dusted, and the band has headed back home for a small run of UK dates in May. Steve Tilling just posted on the EXTC Facebook Group page how much fun the band had on the NA tour and how happy they were with the loving reception they got from fans. And at the end he simply asked: "Mind if we do it again?"
More information about EXTC tour dates can be found here: https://www.extc.co.uk/tour/