Do LaB welcomes the 20th anniversary of Lightning in a Bottle, North America's original boutique festival taking place Memorial Day Weekend at Buena Vista Lake in Southern California this May 24-29, 2023.
At Grateful Web, we have put together the top five experiences we recommend for attendees to fully experience the holistic intimacies of Lightning in a Bottle's 20th anniversary celebration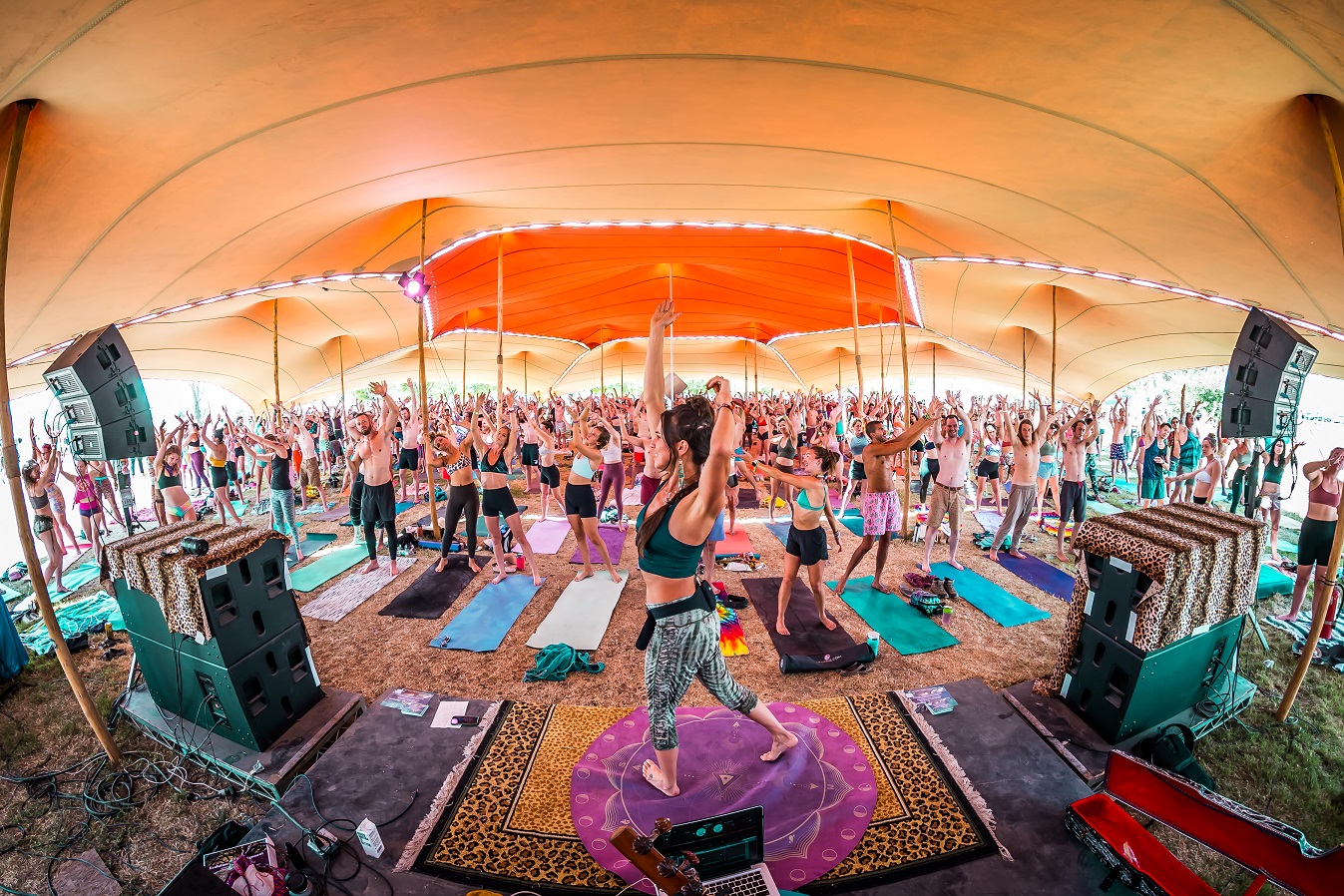 So gear up, adopt a "yes" attitude, and get ready to dive into the array of top-tier music curation, creative art, immersive environments, and educational classes and workshops that fuel the inspiration and creative environment that is Lightning in a Bottle.
1. Explore the New Musical Additions!
First and foremost, it's crucial to highlight the enormous new additions to the music lineup at LIB 2023. One of the beautiful things that LIB is known for is their diverse array of music that captures the souls of all kinds of music lovers.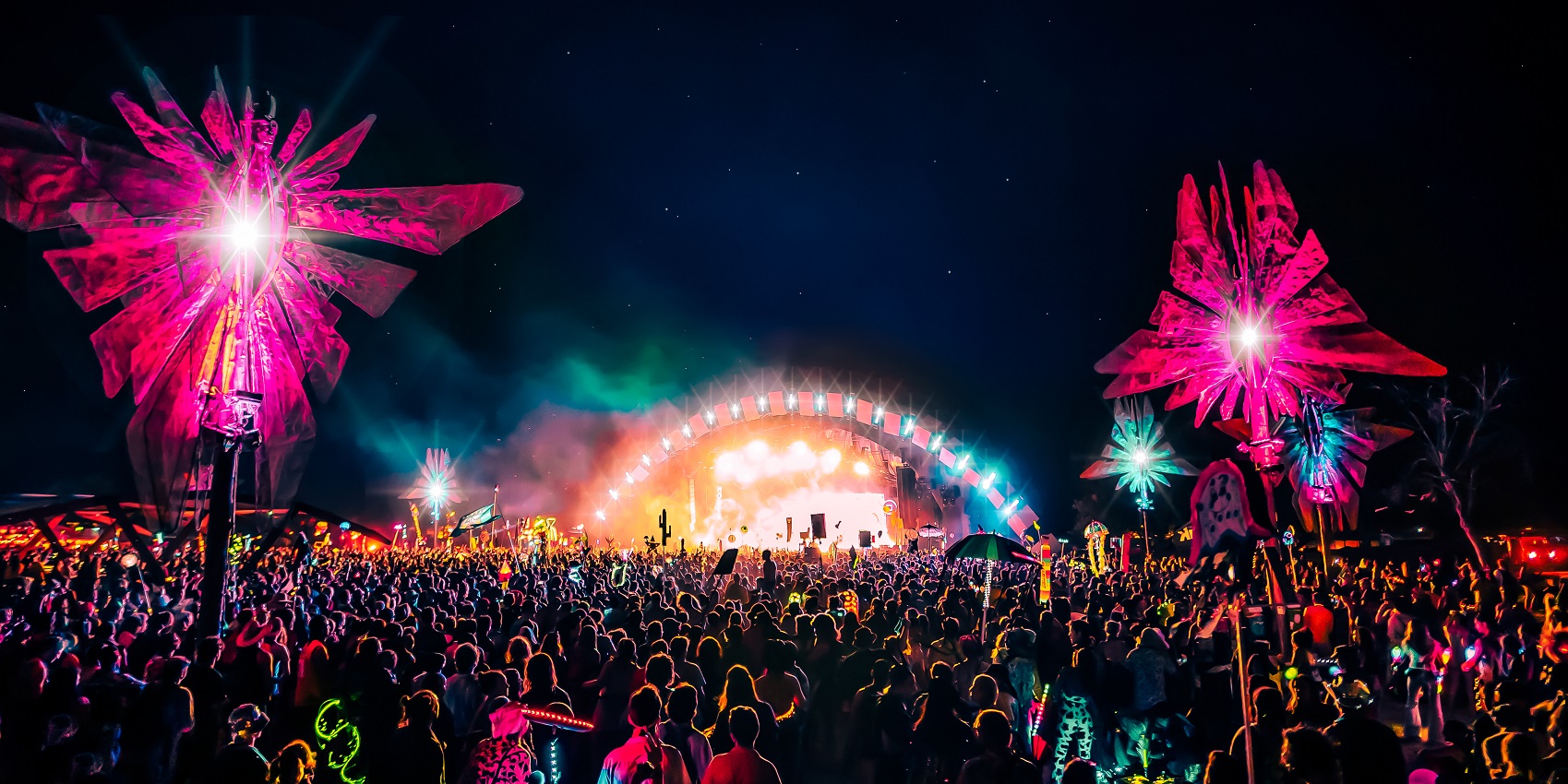 This year's Lightning Stage is known for highlighting some of the most cutting-edge artists in the game, providing festival-goers with access to the hottest music in the industry. Headliners include Rezz, known for her moody, dark-hued production style, pop-duo Sofi Tukker, celebrated for their inclusive and global perspective on electronic music, Grammy-nominated musician and producer Zhu, and the Phantogram duo, who produce "street beats and psych pop." Additionally, up-and-coming Houston-based enigma Tobe Nwigwe is not to be missed.
The Thunder Stage represents the epitome of electronic music, featuring headliners such as Liquid Stranger, Tokimonsta (DJ Set), and The Glitch Mob, as well as special performances like "Lightcode" by LSDream and a "Sunday Service" with The Polish Ambassador. The Thunder Stage showcases the full spectrum of sonic boundaries and genre-mixing that defines the experimental electronic scene.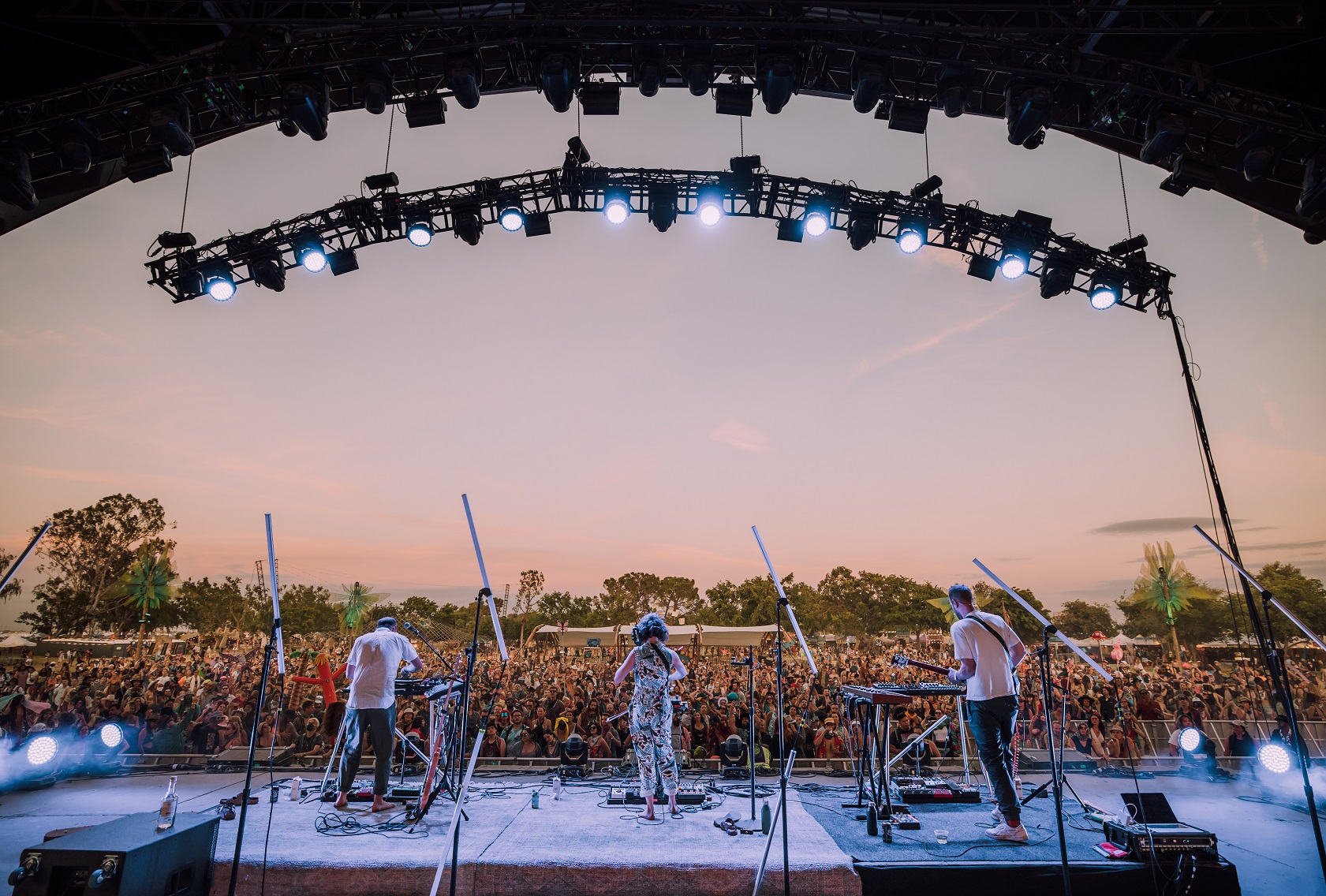 The Woogie Stage for 2023 promises a technicolor wonderland filled with house and techno music, all on one stage. Headliners Diplo, Purple Disco Machine, and Blond:ish will perform alongside live sets from Ben Bohmer and Stephan Bodzin.
2. Don't Miss the Returning Musical Acts!
Reaching a twenty-year milestone for a festival requires a strong community. Don't miss fan-favorite returning acts, including the influential three-piece electronic band The Glitch Mob, TOKiMONSTA, a full theatrical performance from Beats Antique, as well as psychedelic and experimental artist Random Rab, El Papachango, Dimond Saints, multi-instrumentalist David Starfire, and a special performance by William Close & The Earth Harp Experience
[BONUS!]: Did we mention new stage designs?!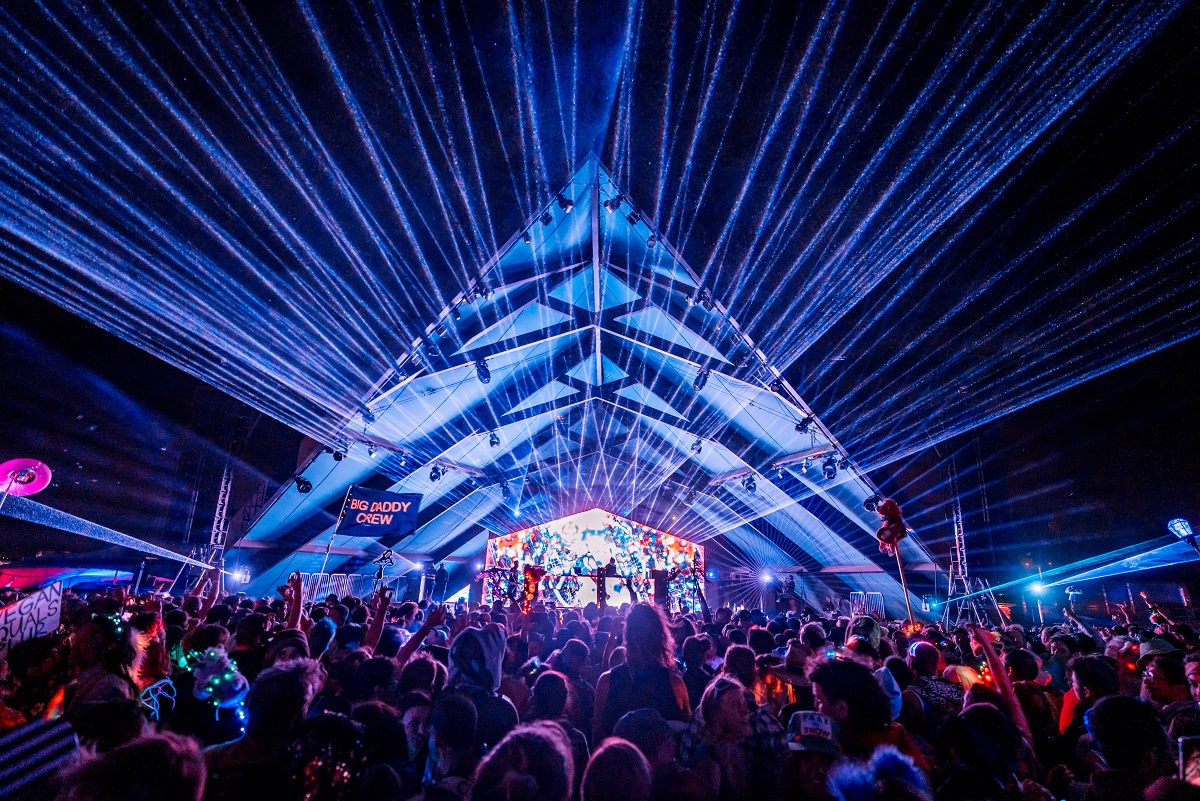 For the 20th Anniversary Celebration, attendees can look forward to new stage designs at the Lightning and Woogie Stages, as well as a newly revitalized Thunder design. Programming on the newly designed Woogie Stage will begin on Thursday, providing an additional day for attendees to explore the stage's new design. Plus, The Grand Artique has once again assembled an exceptional roster of diverse talent, curating fully immersive performance theatrics with an Americano twist, to enhance attendees' imaginations and create the perfect LIB experiential stage.
3. Attend The Iconic 80s Prom!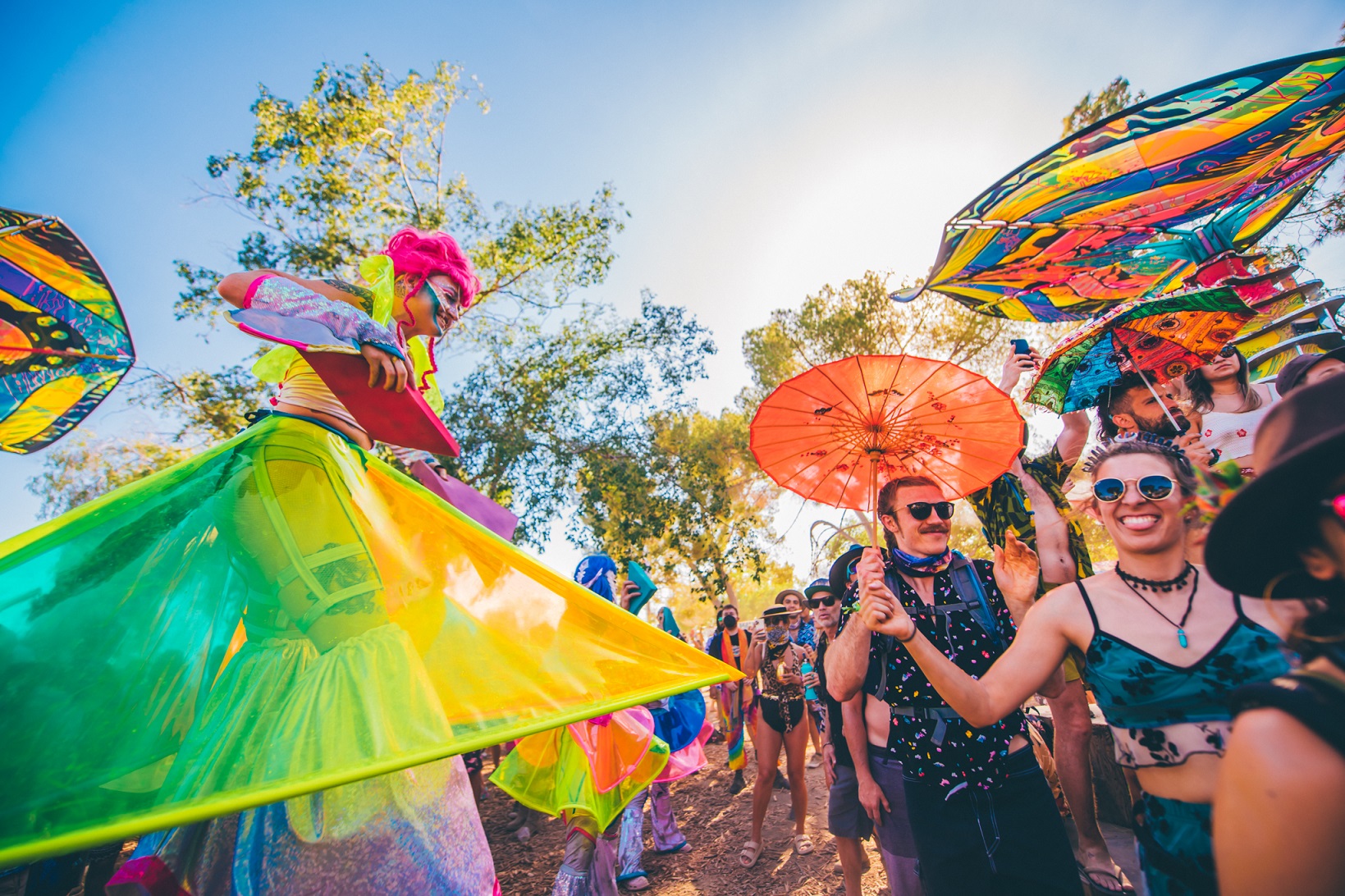 You heard it right! Traditionally hosted at Favela, the smaller house stage at Lightning in a Bottle, the 80s Prom is making its themed return to this year's LIB. Think disco balls, 80's tracks and bold and eclectic styles, influenced by the vibrant fashion trends of the era. The 80s were designed to make a statement, with a focus on individuality and self-expression, and that's just what this 80's Prom on Thursday night at Lightning in a Bottle is doing.
4. Learn at the Compass & Learning Kitchen!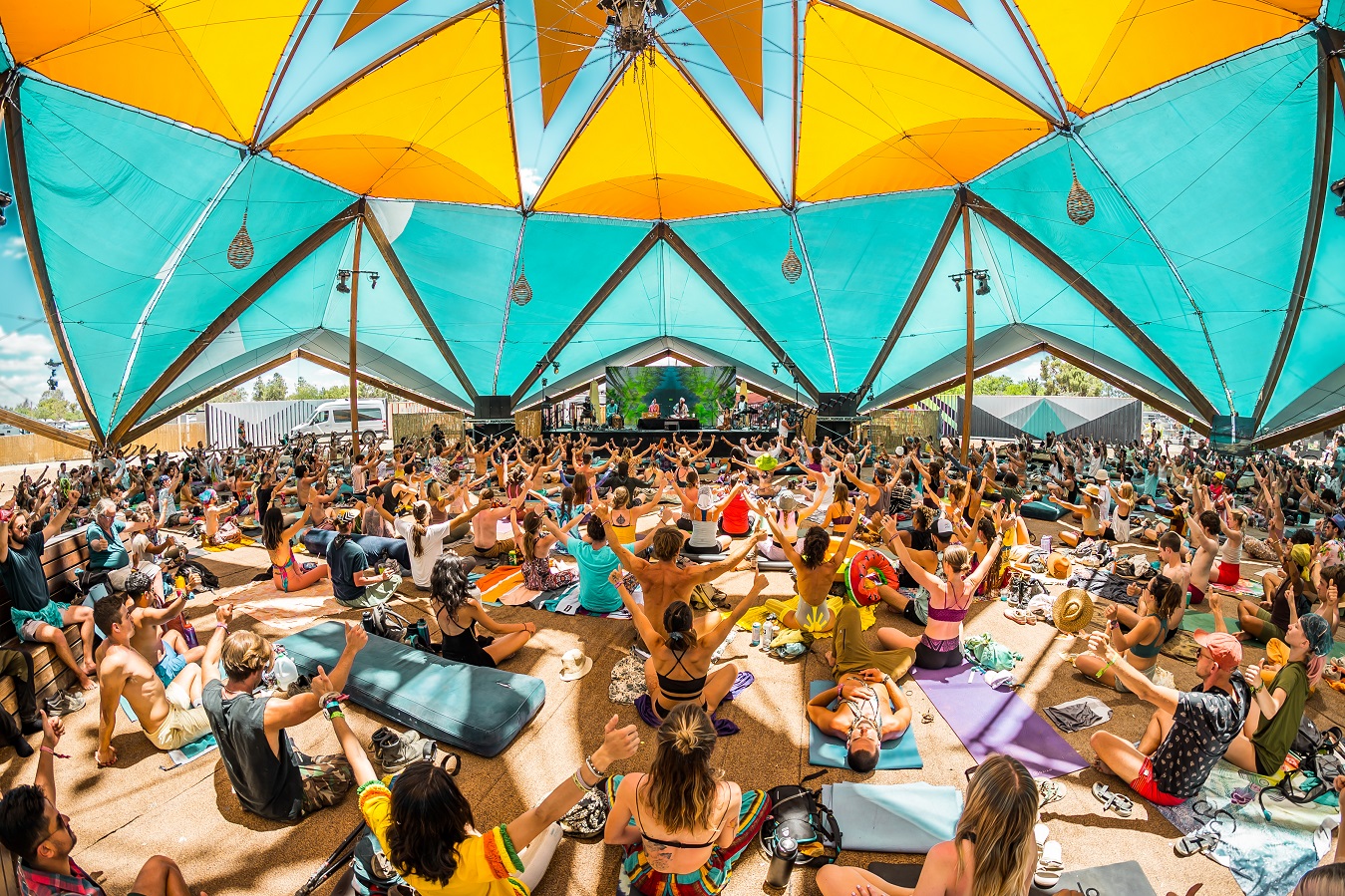 The LIB Compass & Learning Kitchen offers an immersive and diverse educational program for festival-goers. Attendees can deepen their consciousness and gain knowledge to bring back to their communities. The program includes talks, workshops, and panels by world-renowned experts on topics such as indigenous cultures, psychedelic medicine, climate change, and healthy eating. The contemporary programming is designed for impact and inspires community action.
5. Explore the Interactive Townscapes!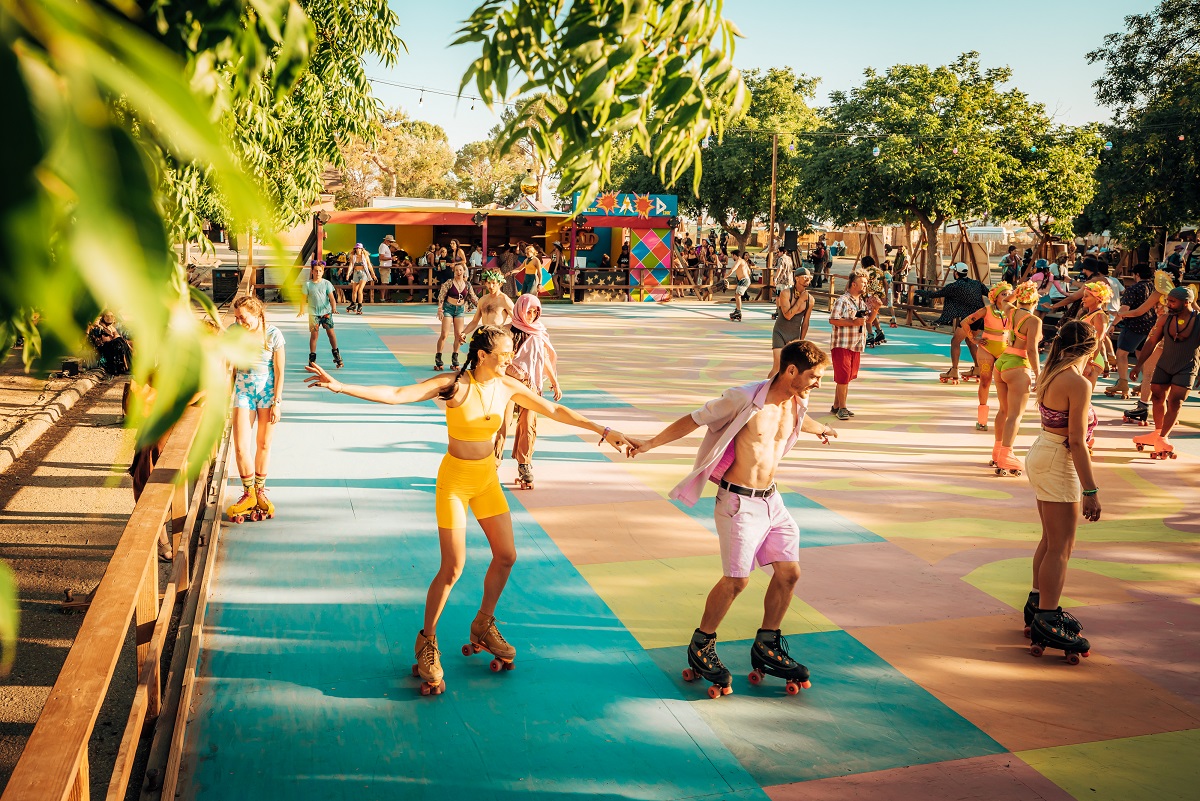 Be sure to peel yourself away from other extracurriculars to make time to explore all the interactive art exhibits that are stationed throughout the festival site. Explore the interactive townscape of Bark Kitten, the Jive Joint, Unicorn Palace, The Mixtape, the Rink-a-Dink Roller Rink, Big Leroy's Karaoke, Fungineers Ice Cream Truck, and Martian Circus… Sounds like a dream, but we promise it's the best kind of reality.
Twenty years as a festival is like a respectful elder who has accumulated all the wisdom, experience, and good vibes to make this year the best and quirkiest celebration yet! To fully celebrate this significant and enduring event, make sure to check out these top five crucial elements of the festival listed above. They will guarantee a holistic experience for attendees at this year's Lightning in a Bottle.