If you are into small crowds for big acts, organic and local cuisine, comfortable camping and world-class bluegrass, old time roots and dance music, then read on about the Grey Fox Festival in Oak Hill, NY from July 19-22. For the 36th year, one of USA Today's "top places to see bluegrass" returns to the comfortable confines of the Catskills with a Who's Who of Bluegrass on the line-up. The Del McCoury Band, The David Grisman Sextet, Punch Brothers, The Infamous Stringdusters and a bluegrass tribute by Jesse McReynolds to the music of Jerry Garcia are only a few of the acts that will be picking, strumming and harmonizing at the largest bluegrass festival on the east coast.
But the music at Grey Fox will only be a part of your experience. From the moment you arrive on the festival grounds, you will realize that the smaller scale means more amenities for you and all the members of your family, no matter their age. Set up your chair close to the main stage and leave it there for the weekend so you'll always have a great view of the headlining performers. The area in front of the stage is divided into multiple sections; if you bring a high sitting chair there is an area for those separate for those chairs that are closer to the ground. A family stage will be chock full of activities and bands for the kiddos through Sunday; crafts, games, clowns magicians, and of course music will keep you and your kids engaged in the festivities as the weekend goes on. There are learning and jamming opportunities for players of all levels at the Slow Jam Tent, the Grass Roots Learning Tent, the Bluegrass Academy for Kids and late night jams in the campground are encouraged! If you are there with the family or just need a good night's sleep because you are saving your energy for the Dance Tent, there is ample family and quiet camping onsite.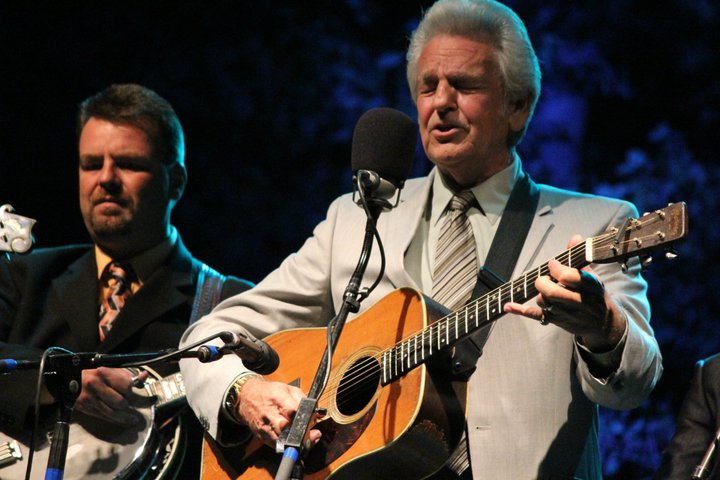 The list of features for this one-of-a-kind experience goes on and on; check out www.greyfoxbluegrass.com for more information. See you there!