Domino Effect | 'Music For My Soul' | New CD Review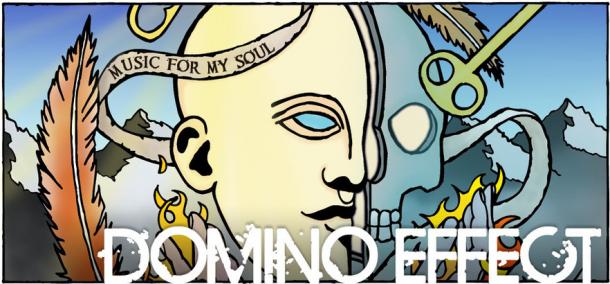 Rightly named Music For My Soul, Domino Effect created an album that elicits a feel good vibe throughout. Starting (and finishing) with a positive message, Domino Effect begins their new album with Chains and It's Alright. Their sound is reminiscent of a snippet of a few bands. Beginning with a similar background sound to Bob Marley and ending with some of 311's mellower stuff, Domino Effect hits the spot lyrically with their optimism and audibly with the sound from their instruments.
This is the kind of album you could put on while preparing a dinner and drinking some sangria or on a long drive home. This is also perfect beach or poolside music. With their unique sound, barbequing and dipping into the water to the tunes of Domino Effect is something you'll likely do.
Because each song bleeds into the other, Domino Effect begs you to turn up the volume. You won't find yourself pressing the skip button (unless it's to hear how sweet the next song is and then go back to listen to each of them in entirety). Their sound is quiet enough that you could concentrate on work, but also begs you to relax (not something you get with most bands).
Lyrically, the songs are wise and straightforward; this is the band you're going to want to listen to this summer season. Putting you in a good place, the song Music For My Soul describes the album entirely. "In this life, you got too much confusion, too many decisions to make every day. So, if you're having a bad one, you can just play your favorite song, and I promise it'll take everything away." Domino Effect hit this album out of the park. If they were looking to relax, heal, and bring a groove to music fans, they definitely achieved that with Music For My Soul.