Drop the Lime | 'Enter The Night' | New Music Review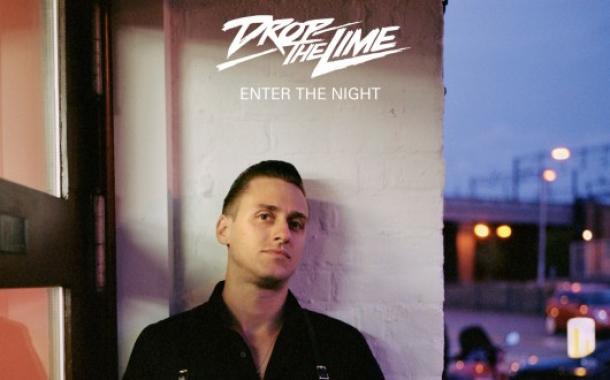 With a thick bass line and a dance club worthy beat (sans the cheesy lyrics and pop atmosphere), Drop the Lime created a deep and dark sensual album. DJ Luca Venezia is the New York City-based singer-songwriter and producer. His deep voice resonates throughout the album bringing each sound together into this wonderful collection of songs. If you haven't heard of him, try to imagine what    The Beach Boys at night would sound like (chilling with James Dean, smoking cigarettes in leather jackets and hanging out in the fog with some strobe lights).
A mix of rockabilly and dance beats, Drop the Lime brought his A-game. Whetting the appetite, Drop the Lime begins with a handful of dance beats and goes on to distinguish his style with Darkness (track three). The song lacks the same bass from the previous songs, but follows it up with the sensual No Sleep for the Wicked. If your heart is set on intense buildup and a dancer's climax, look no further than track five, Stay Up Late. With a repetitive and ever increasing hubbub of awesome, halfway through the song, it changes pace and you find yourself a born again dancer.
Forcing you deeper into the abyss, (Ghost) Riders In The Sky takes your spiritual rebirth to another level entirely; it's more like five songs in one (so, if you're dancing—that's right—you'll need new moves for each part). This is definitely the album you want playing for your in house rave or if you're dancing in the city. With the plethora of sounds to entice your ears, Drop the Lime hit the ground running.
The album gives no indication of its descent. Immersed in the last few songs, the last song Leaving leaves you aching for more. Ending with a heartbeat, he leads us to believe that there is much more hiding in his musical labyrinth than what he's shared.